January 22, 2021
It's been a year that I haven't visited our small farm.
It's not actually a farm in the true sense of the word. We don't harvest stuff. Not yet. We only have a few banana trees, coffee, langka, guyabano, buko, papaya, peanuts, kalamansi, and the quantities are not even enough for our household consumption. We do have some chickens, two cows, a horse. Maybe I should call it a farm-wanna-be.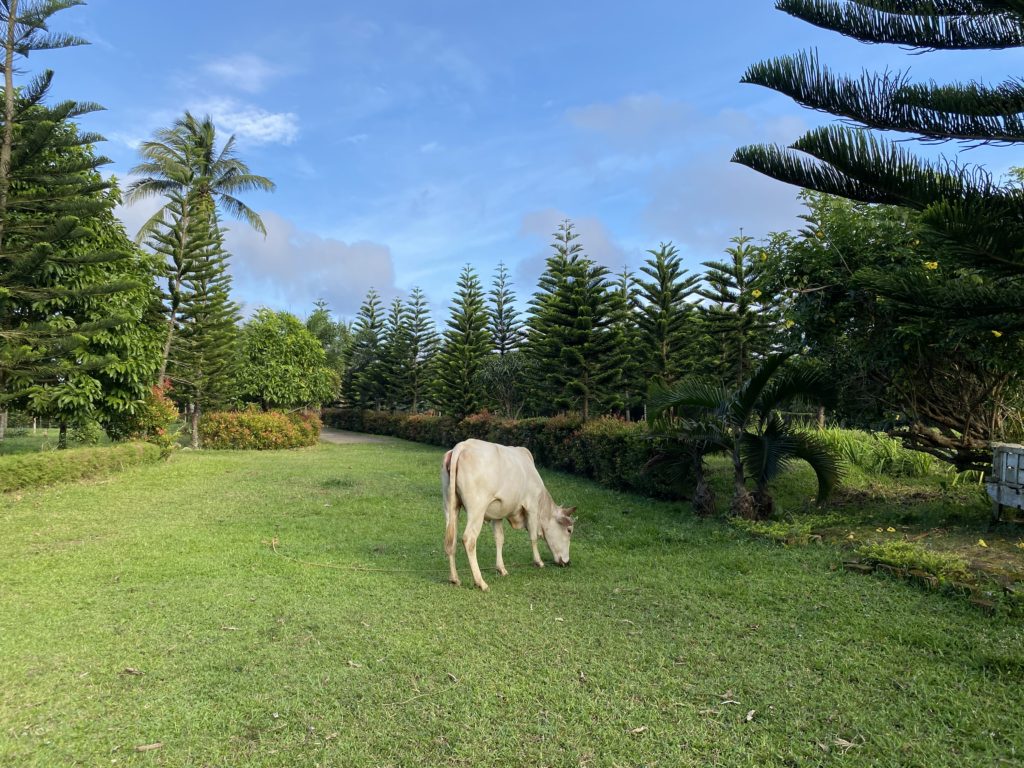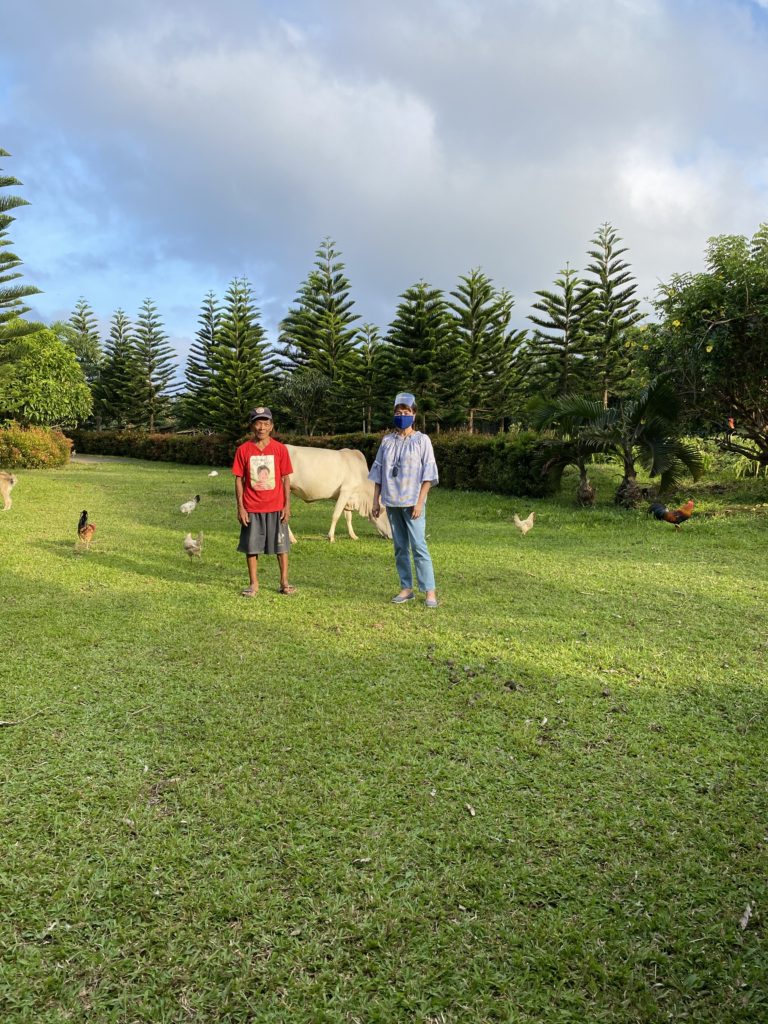 Jose was referred to me by his younger sister a little over a year ago.  When I asked how old his brother was,  she said 60.  I had second thoughts of hiring him because at 6o, he could find it difficult to do farm work like caring for the animals and pruning trees.  I didn't interview him in person.  I just placed my trust that he is masipag,  mapagkakatiwalan,  at mabait. It's only today that I got to ask him how old he is.   73!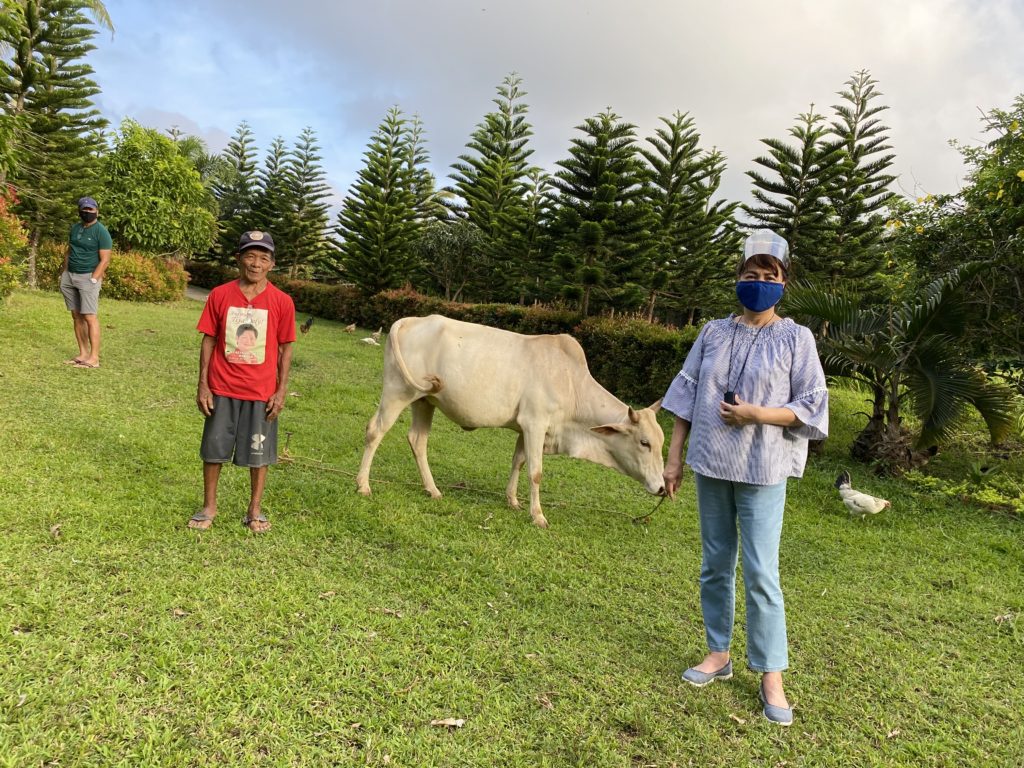 I was planning to buy a male companion for Shallow but the pandemic struck. Also, I was not sure if our guys here would be able to give another horse the care and attention it requires. If the health and economic conditions improve for the better within this year then I would like to get a partner for Shallow. A white, sexy fellow, kasing gwapo ni Bradley Cooper. Sigh!!!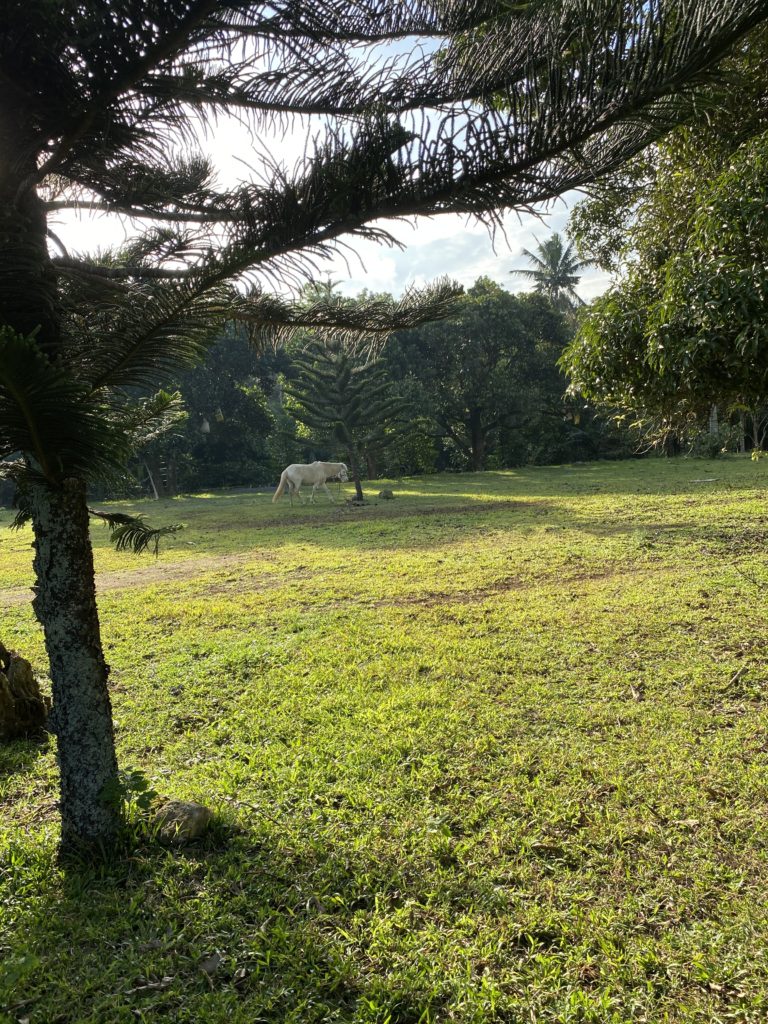 Oh my, Harry is so payatot parang hindi pinapakain. Kulang sa grass.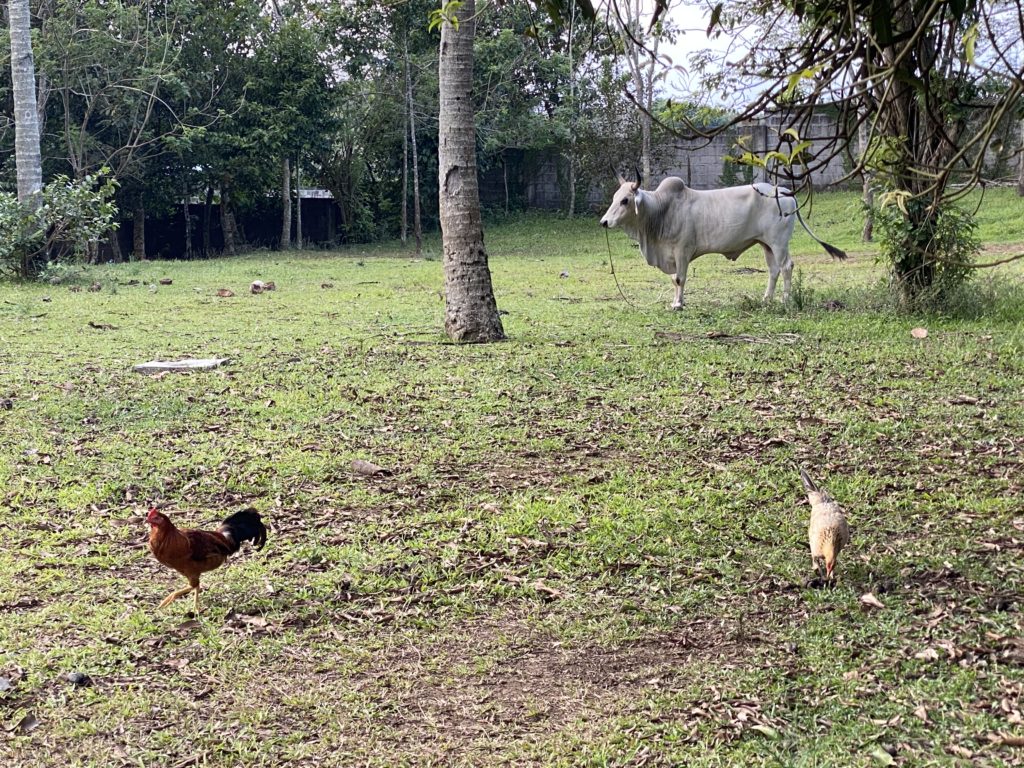 We have a structure that looks like a house but it has no true architectural value and is not yet functional which frustrates my husband. Because the plan just grew from a 40-square meter rain and heat shelter to a one-bedroom cottage, then to a two-bedroom cottage, the design failed to be cohesive. When it rains outside, it pours inside which has destroyed the ceilings. It can really be uninspiring. Much as we would like to shelter-in-place here, we can't because the cottage is not ready. Soon it will be. When? I have no idea.
Well, at least, the trees have grown, the chickens and two ducks are surviving. And the good news is Daisy is pregnant.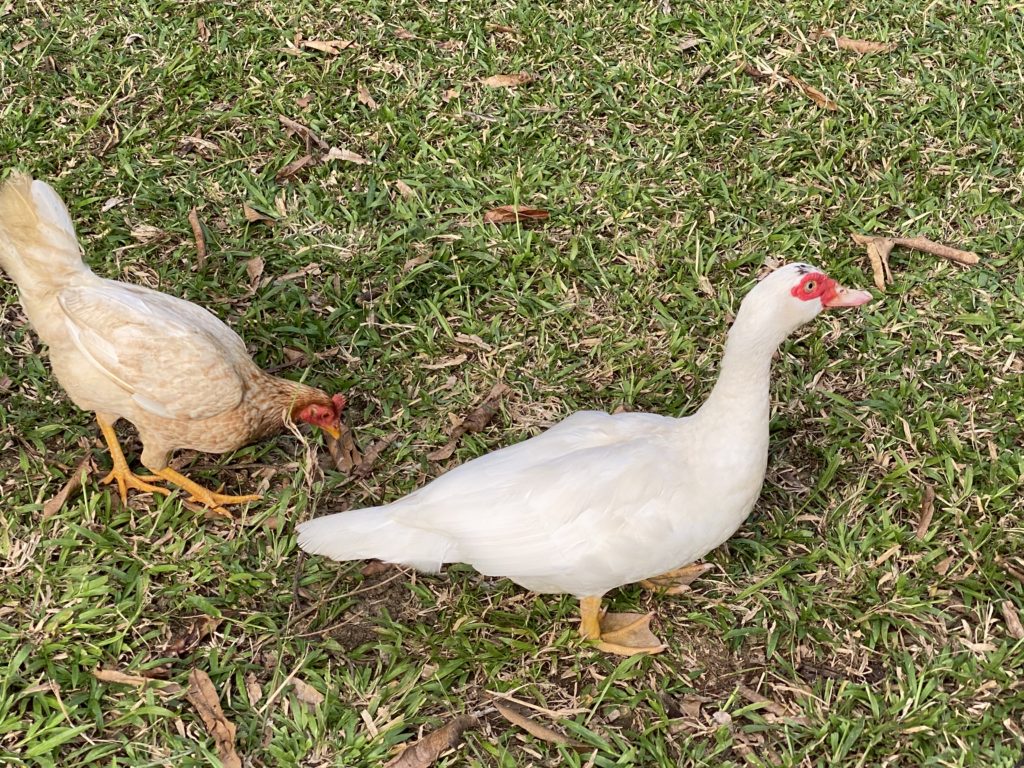 The guys here at the farm couldn't tell us exactly when they forced Harry and Daisy to have sex!!!
They did it twice. Hindi ba yan gang rape? Harry violated Daisy's innocence while 5 guys assisted?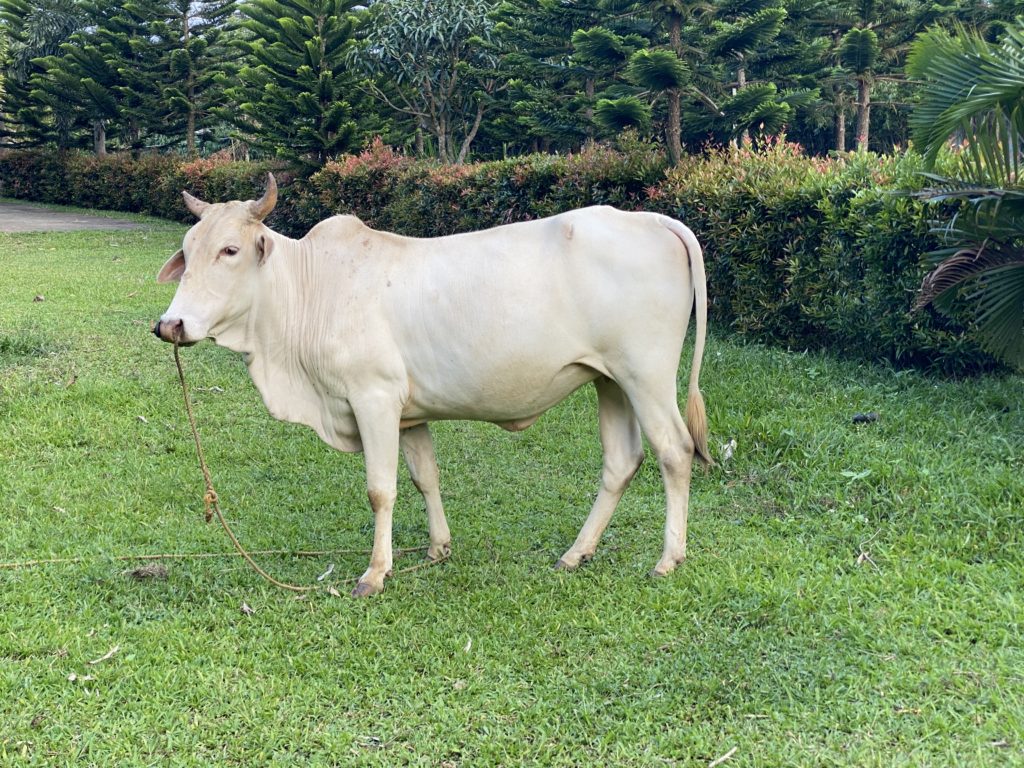 Jose is the eldest in their family and her sister is the youngest at 50 years old.  They have  8 siblings in between.
A——"Naku ang dami nyo pala."
Jose—–"Hindi mam, konti lang kami.  Ang magulang namin ayaw nila ng maraming anak kasi mahirap daw.  Ang nanay po namin  pang 15 sa labing-walong magkakapatid.  Konti lang sila tatay, 12 lang sila.
Wow ang konti nga.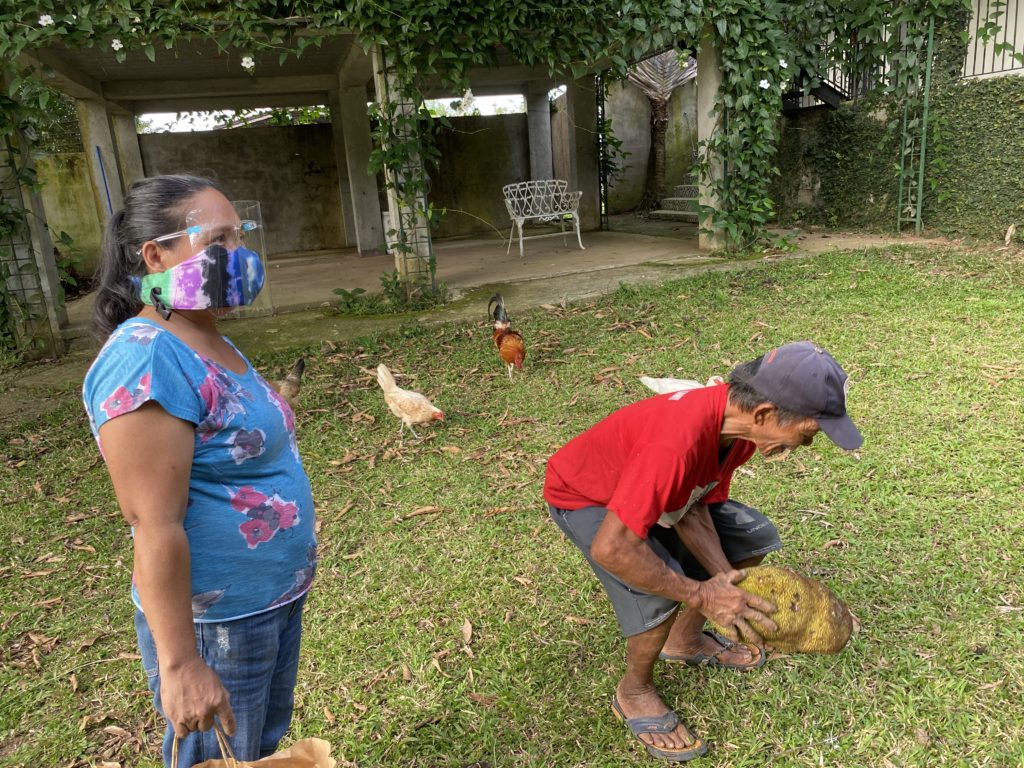 h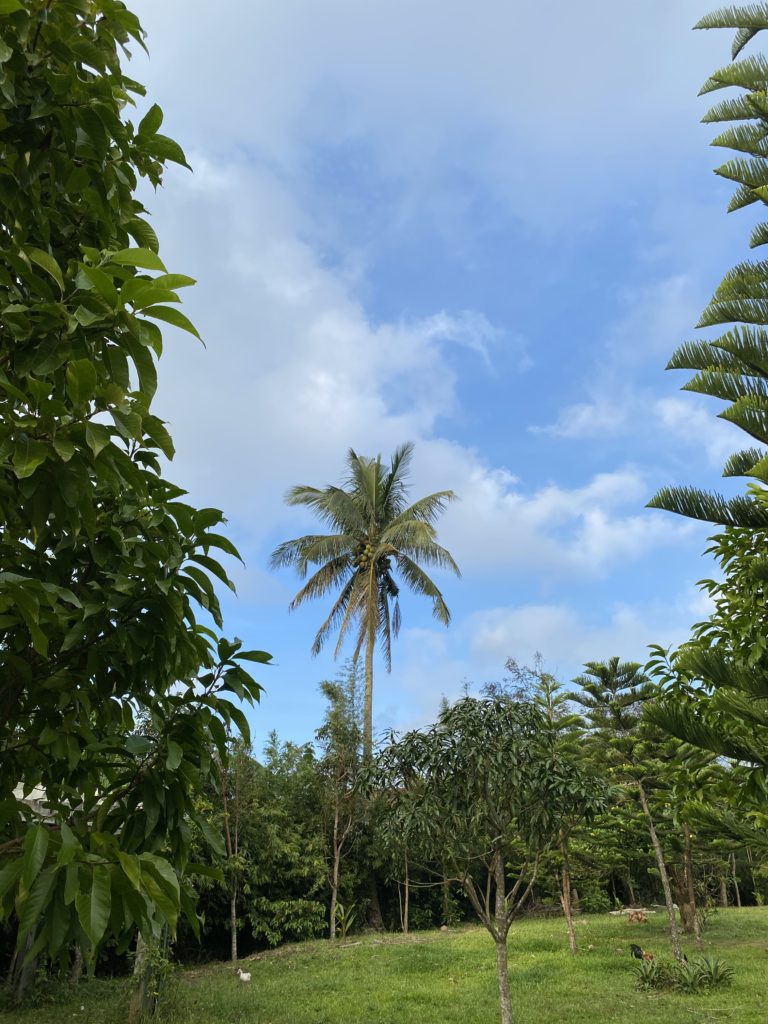 An old coconut from our tree fell on the neighbor's toilet roof and damaged it. Lumusot yung niyog sa loob.  Glad no one was making poopoo when it happened.  Edmund had that coconut tree felled to my hesitation.  Delicado daw kasi baka may mabagsakan na naman, The coconut tree was standing right beside our fence.  Kasi naman the neighbor built their house too close to our fence.   A foreigner married to a Filipina is renting that house, buti na lang hindi nabagsakan habang naka-upo sa trono.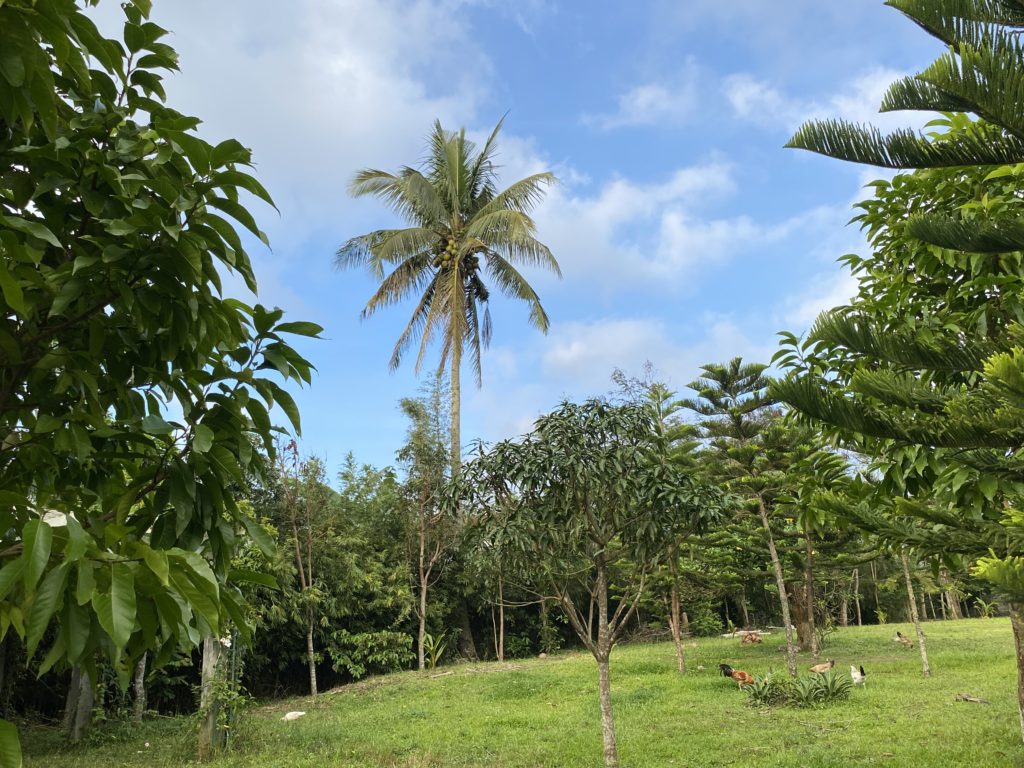 Jose scooped up what looks like a big dough.  Bahay daw yan ng palaka sabi nya.  Meron daw frog inside.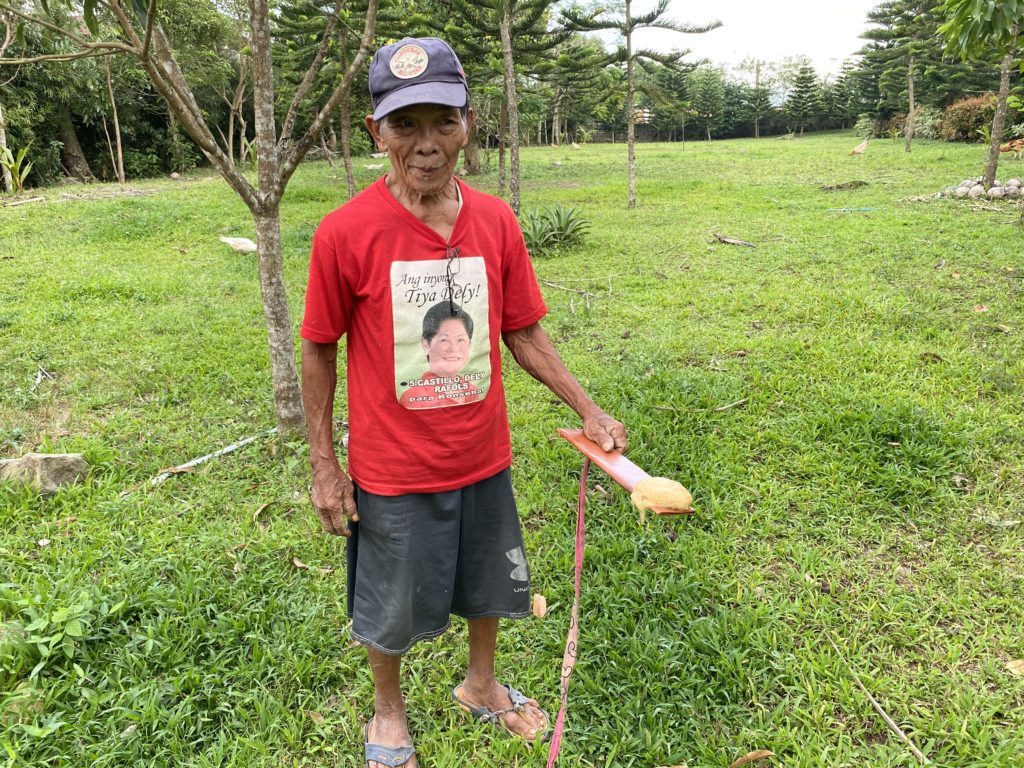 It's wiggly, so gross.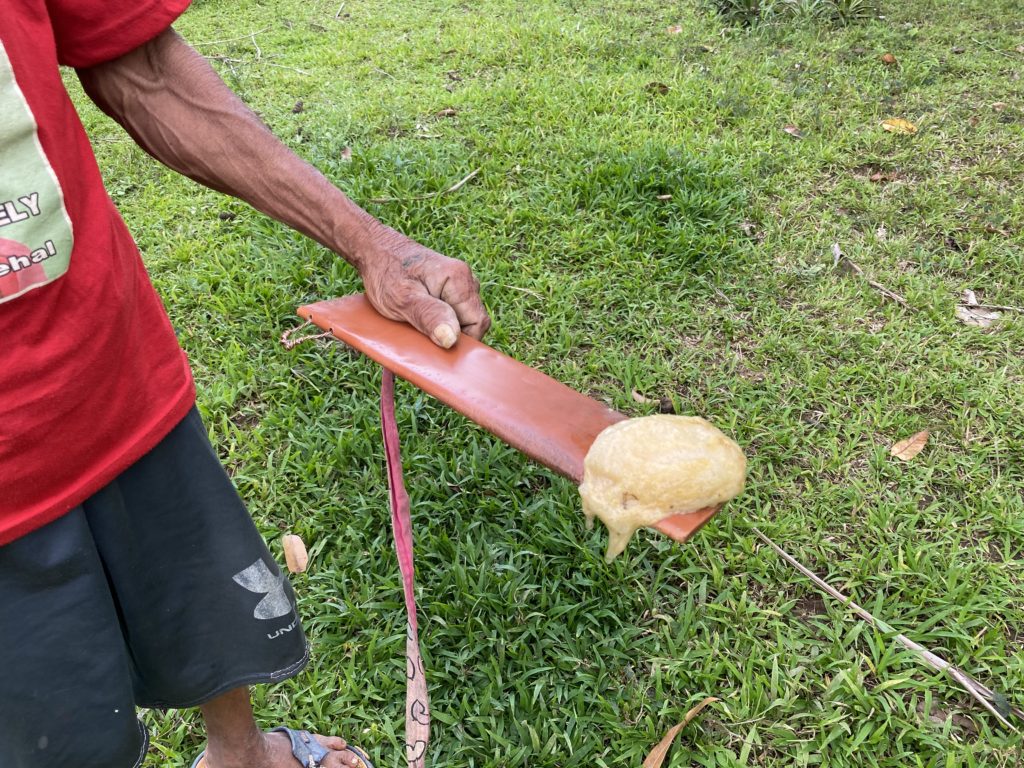 Shallow looks a lot thinner.   Kulang sa grass.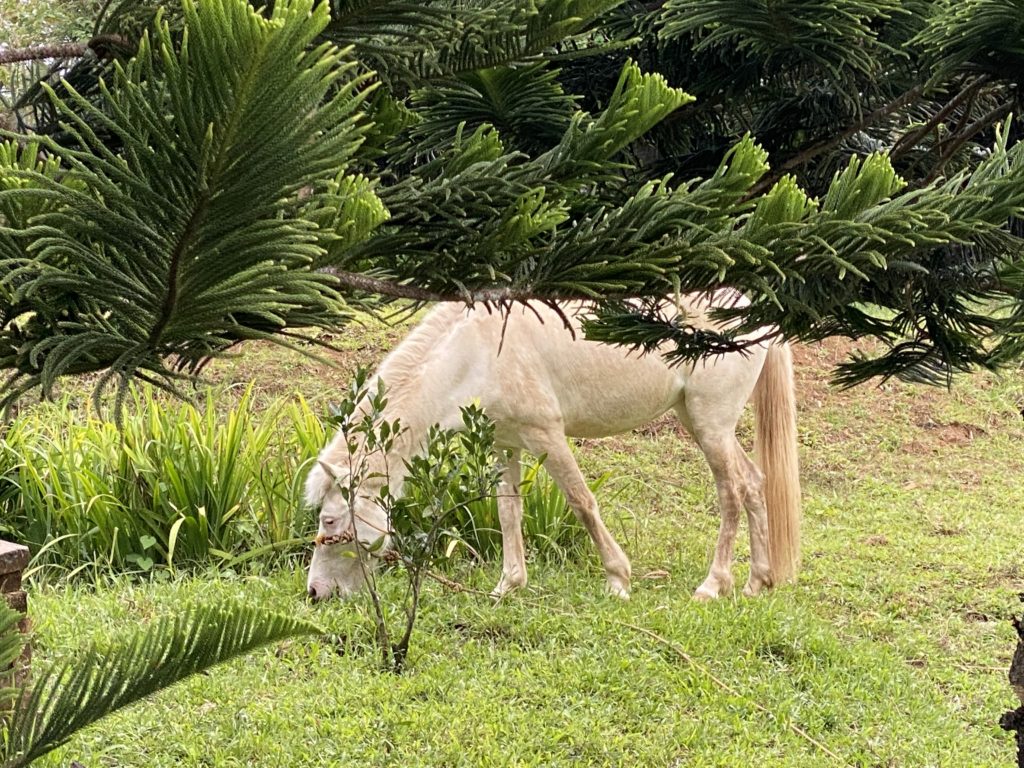 I was hesitant to get off the car for fear that the dogs no longer knew me.  I was relieved that even if they haven't seen me for a year, Jersey and Cali still recognized me.   Naglalambing nga.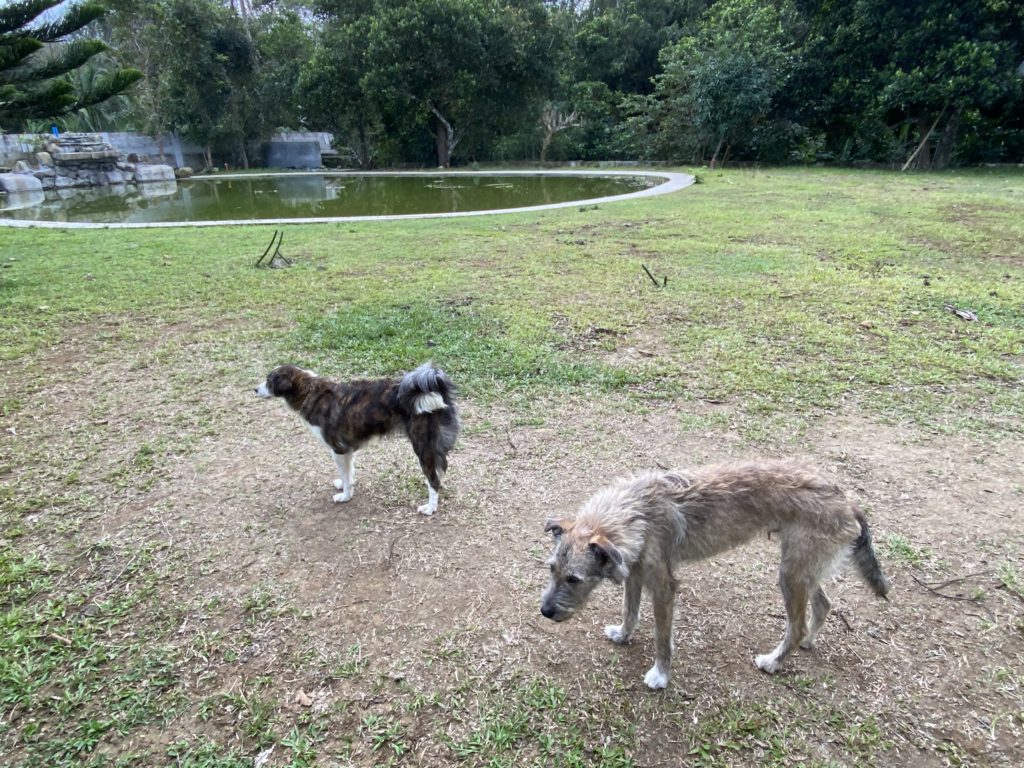 Our dogs have also multiplied, Cali gave birth and the puppies have grown. I have yet to give them a more appropriate and dignified name. Because I was away, the hardinero named one male dog Tekla (gray color).  Pangit daw kasi.  I thought Tekla is a female name.   Dogs must be given a dignified name or something nice.  Dogs feel happy every time we call them by their name,  it's music to their ears.
This was intended to be a pond, then why not a swimming pool? Then we changed our minds again, kasi wala namang maliligo sa pool.baka yung mga hardinero lang, so eto, pond na lan uli.  It looks so dirty and thousands of frogs are procreating here.  Nakakakilabot.  Edmund sent some tilapia fingerlings here.  Parang hindi ko type kumain ng tilapia if grown here.  In the future baka maging pool uli ito.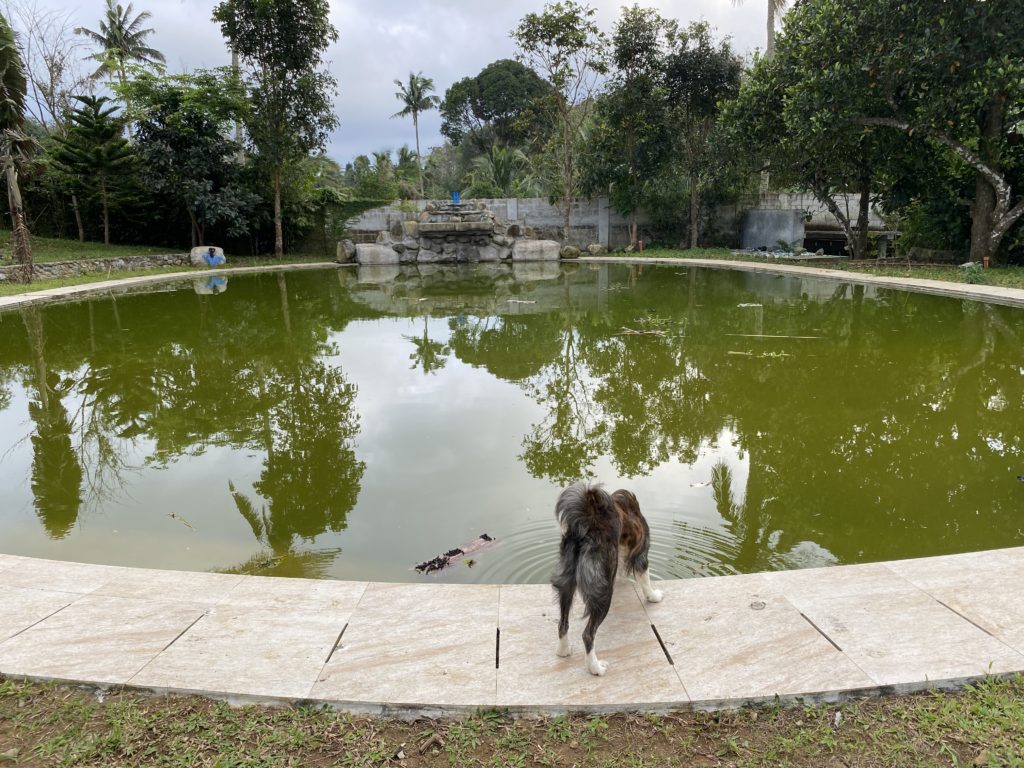 Last December they harvested one big sack of peanuts.  For 3 weeks Antonia got busy making fried garlic peanuts.  Ang dami, bote-bote.  Edmund brought some to the golf clubs.  After golf, while making kwentuhan, they had something to munch on.  I also sent it to three neighbors, HOA office, etc. I hope they didn't think that I bought the peanuts from the sidewalk vendors. Organic yan ano.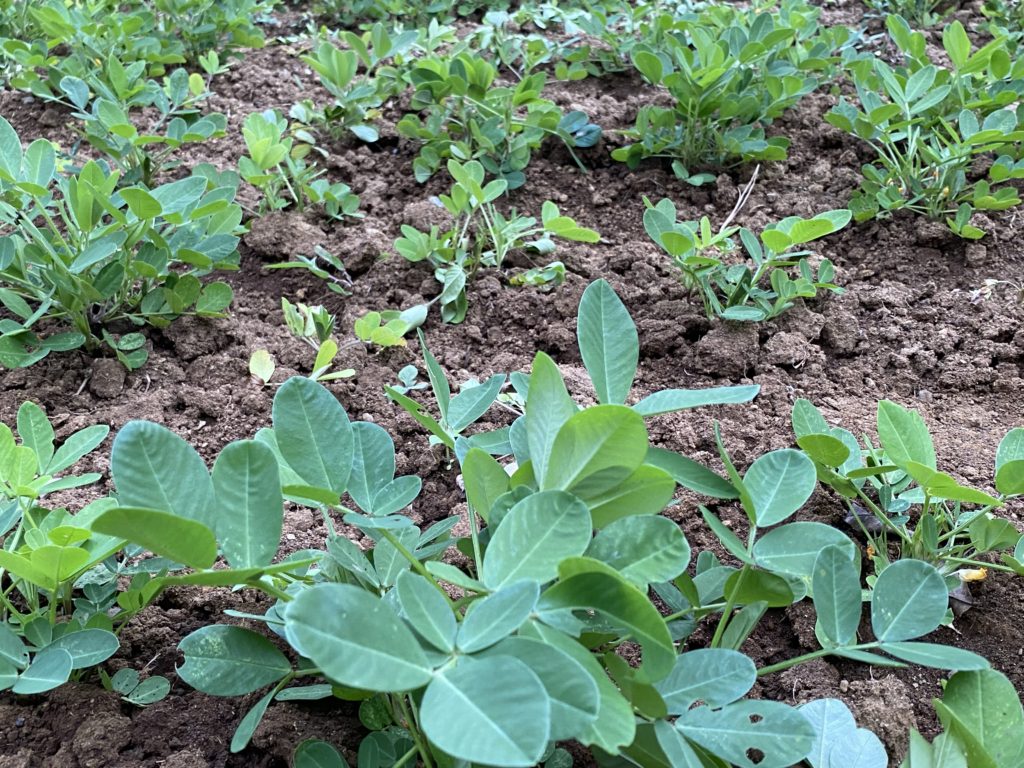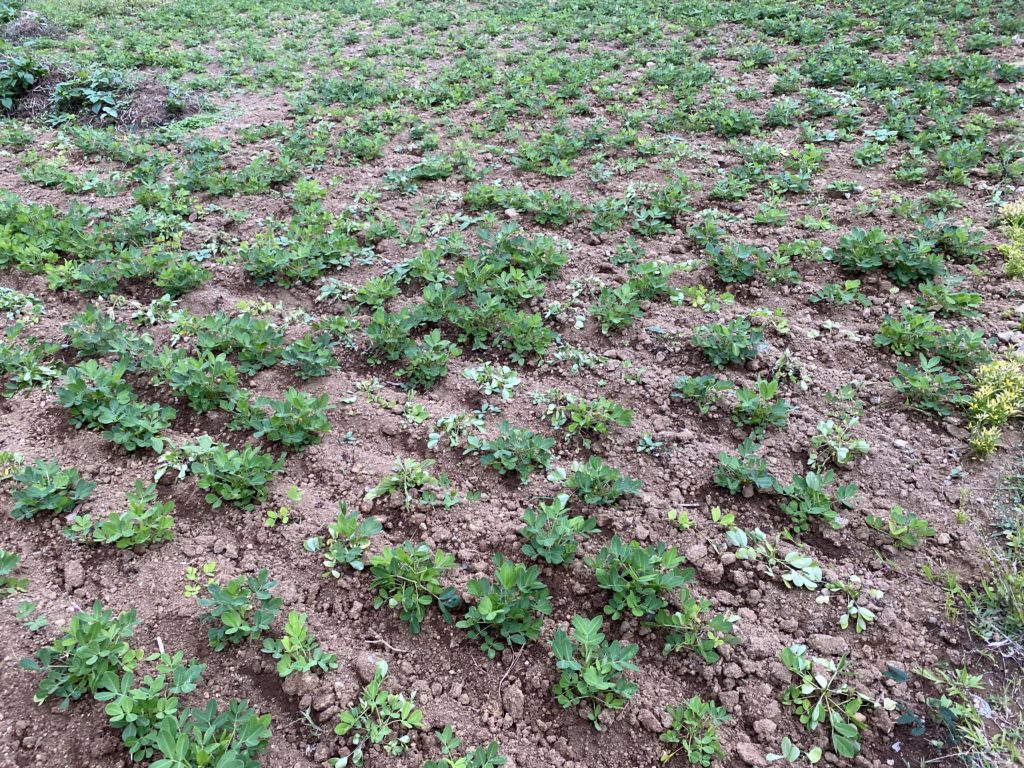 These ducks are smarter than you think.  When you give them food, they don't just tuka,  they inspect them first and observe if the chickens would eat them.