Dec 17 11 am
Because there were some issues found from the results of our blood tests, Oyen and I went to Cardinal Santos Hospital for whole abdomen ultrasound to rule out any indication that some of our organs could have (minor) problems. In my case, liver. I have fatty liver.
Ever since I arrived I didn't want to ride with a driver for fear that he could be a virus carrier, or he could get exposed while waiting for me outside. My husband has been the one driving for me although I rarely go out. But today he couldn't accompany me because he's playing golf. I thought of driving myself to Cardinal but he insisted that I should let someone else drive for me kasi parking is difficult. Before I knew it, a driver from Ford EDSA has arrived.  He was wearing a mask but no face shield.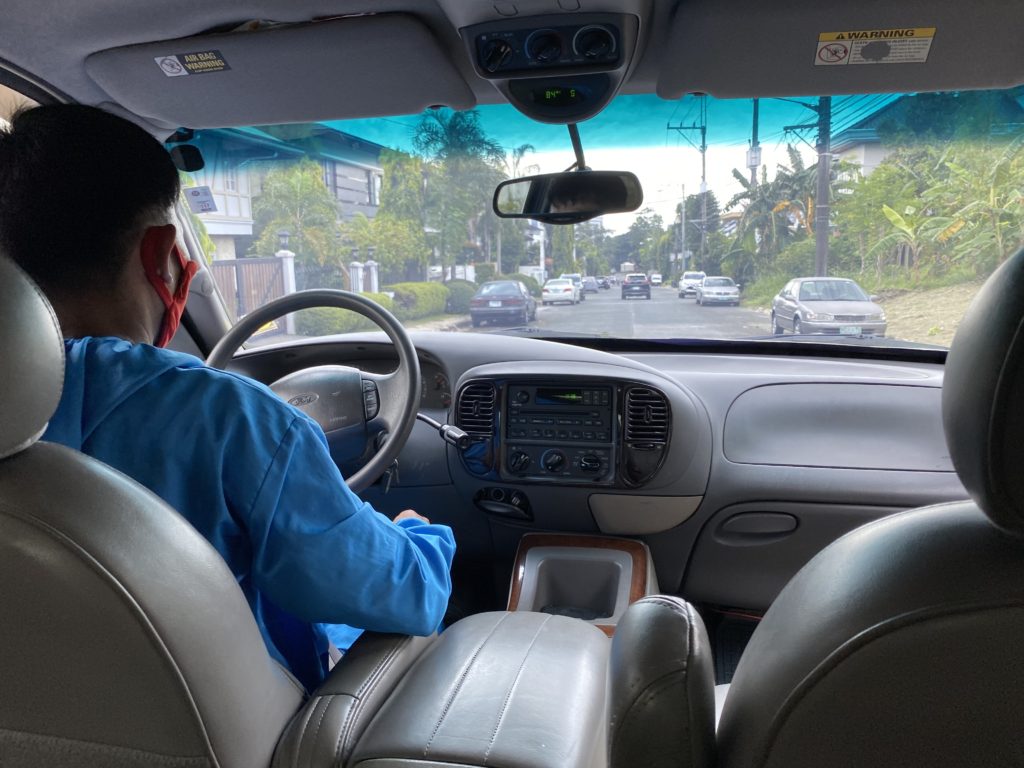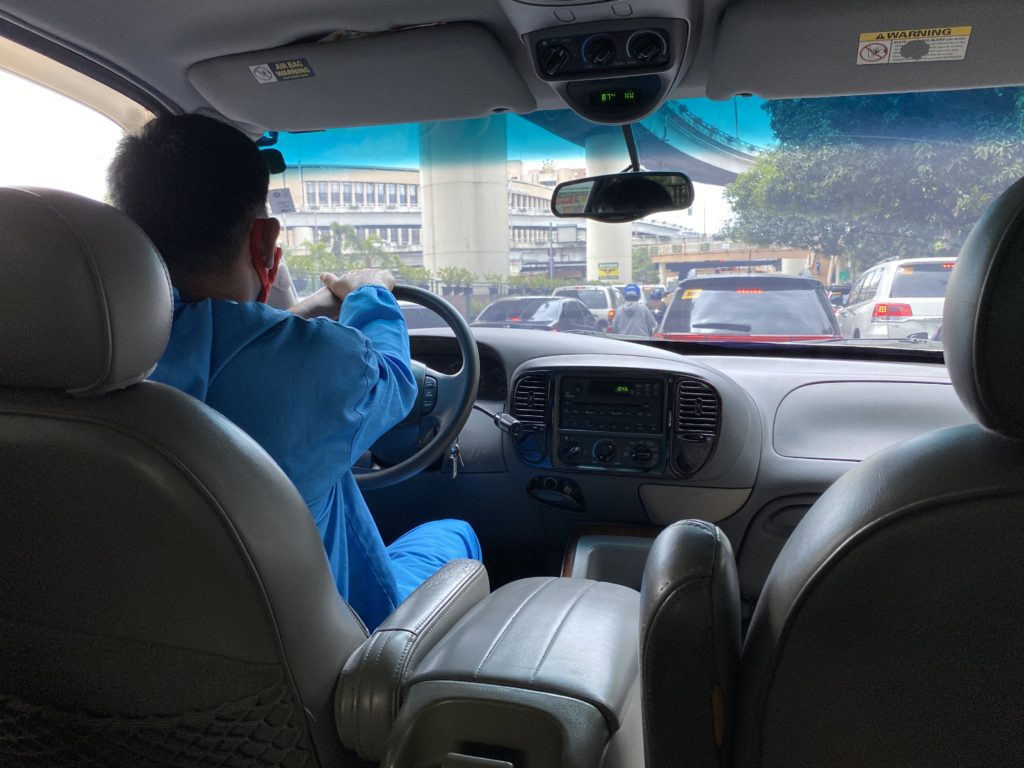 I was afraid to breathe but of course I couldn't hold my breath long enough or else I could faint.
Face shield makes me feel dizzy pag suot ko ng matagal. Although going to Cardinal was only a short drive I just closed my eyes to be sure.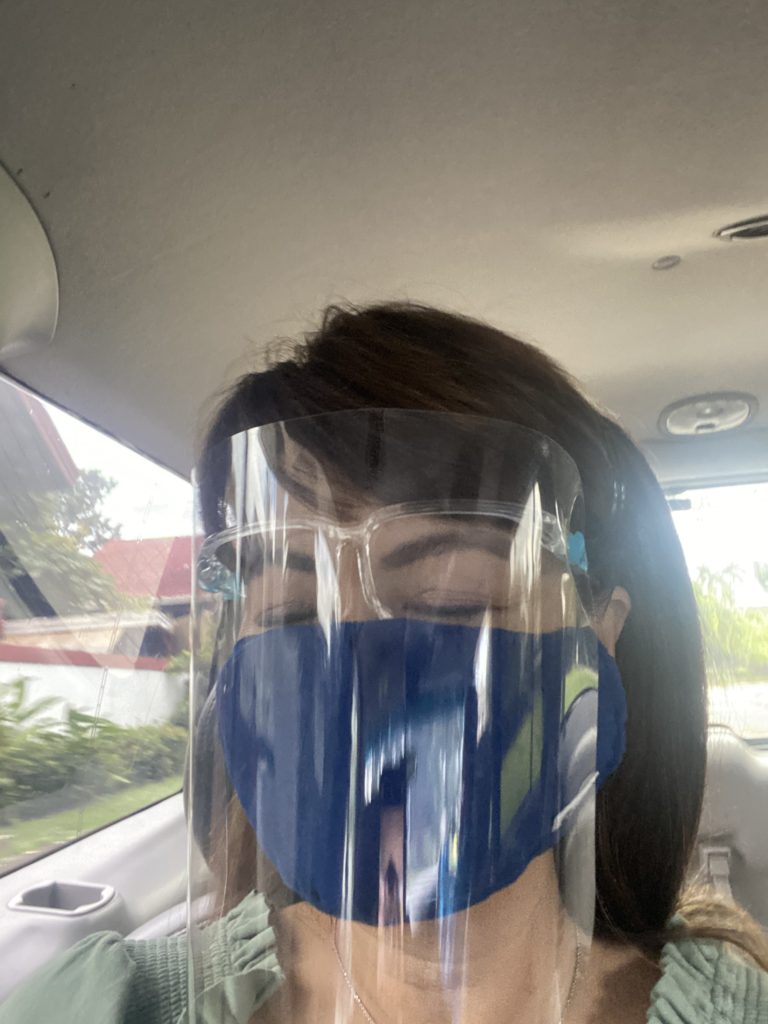 The security guard didn't let me in because I wasn't wearing a surgical mask.  He directed me to buy from the nearby pharmacy.  It took me a while to find money in my wallet.  Nakatingin na nga sa akin yung pharmacist, naiinip na. Halungkat ako ng halungkat sa wallet and bag ko.  She probably wanted to say umuwi muna ako at kumuha ng pera. Buti na lang merong beinte pesos  and limang piso nakasiksik sa sulok.
P22 pesos each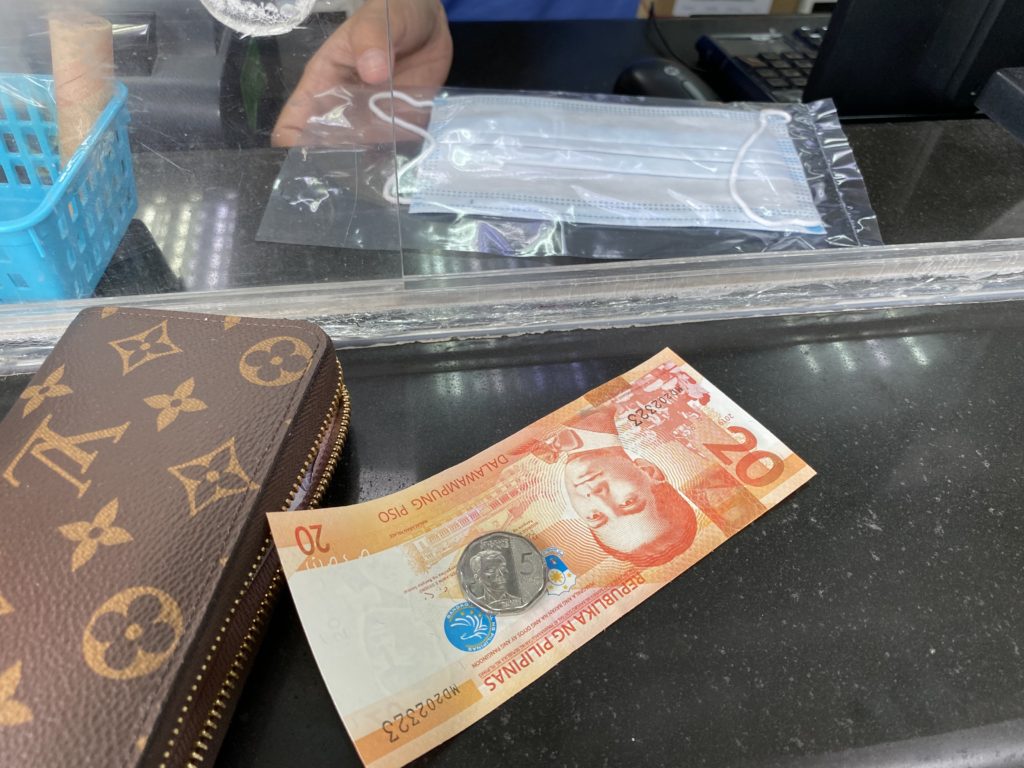 I felt relieved to see no people.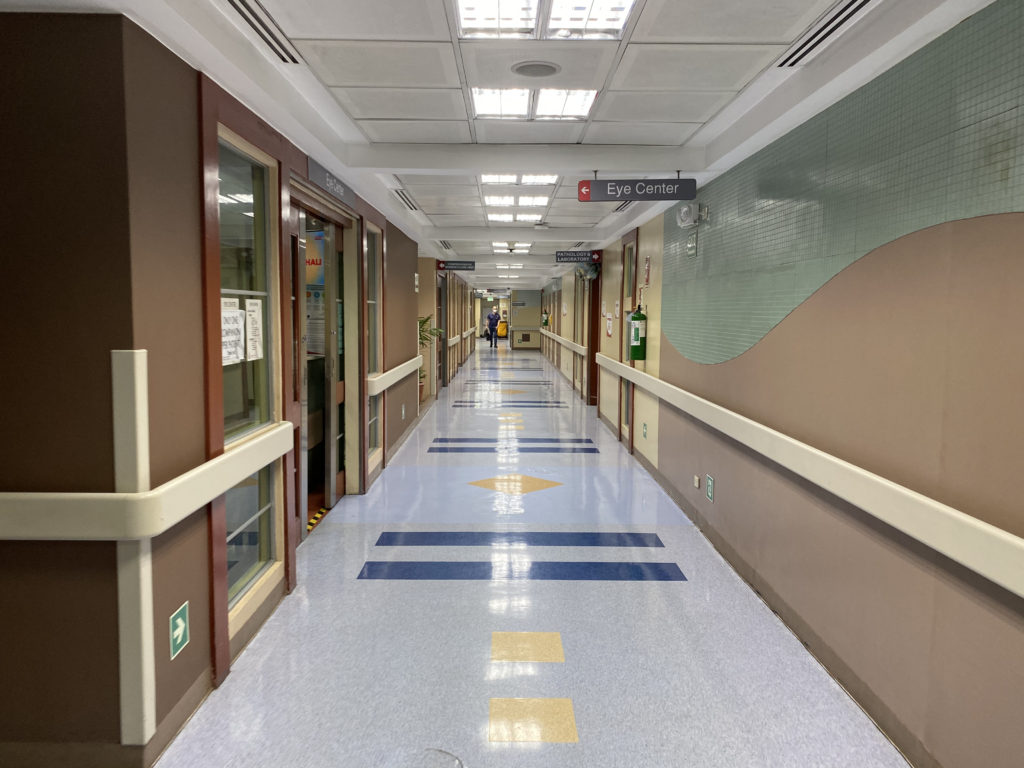 At least a dozen people were at the waiting room. While I was filling out the patient information sheet, a guy stood right behind me, too close, like 4 inches away. When I turned around, my right arm accidentally hit him. That didn't faze him, he didn't even move. Di ba 6 ft away dapat?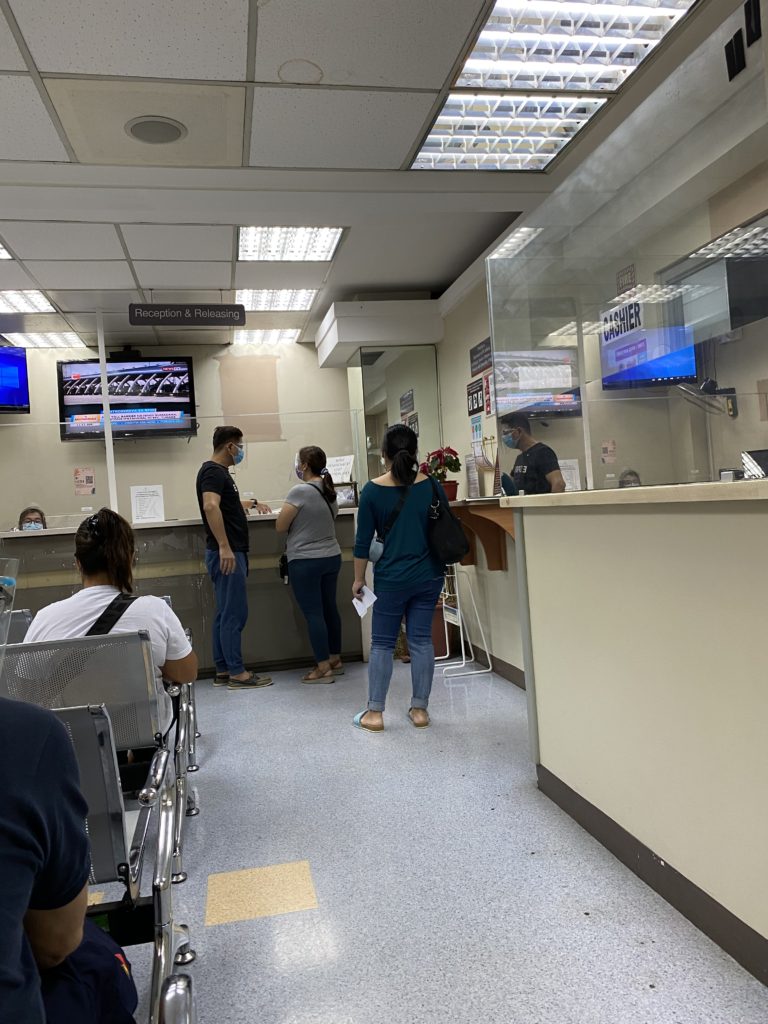 Youl'll always find paintings for sale at the lobby. Prices have increased considerably.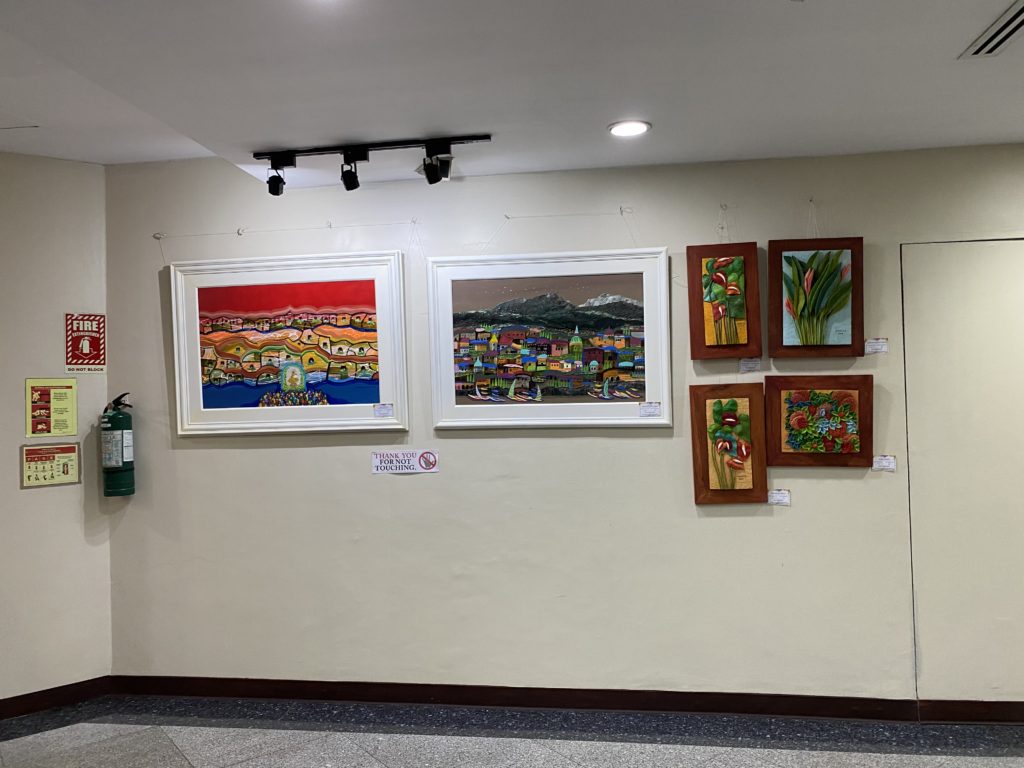 My daughter arrived.  She's blue from the face down.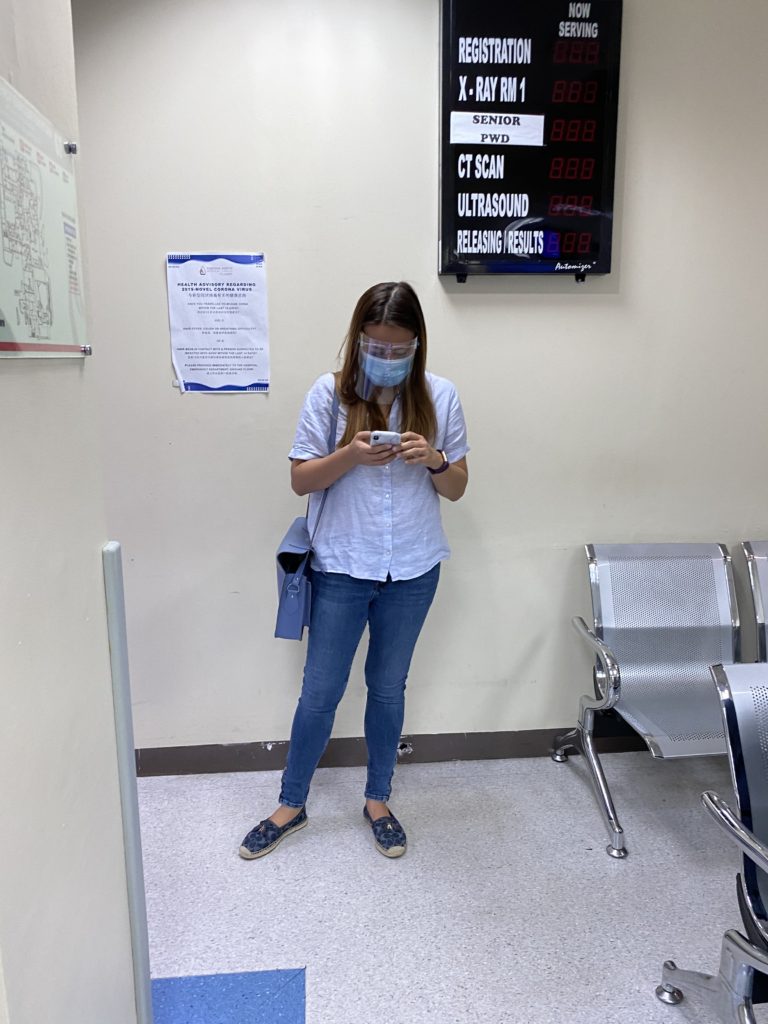 Like father, like daughter, Dr. Oyen Fauci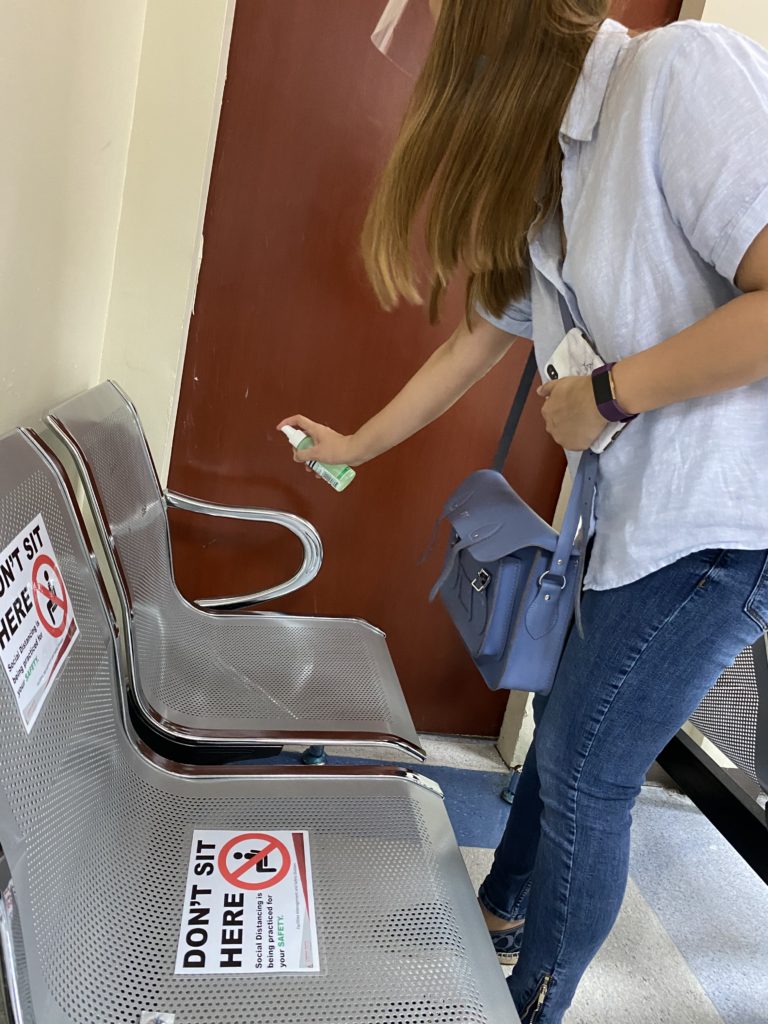 I waited for maybe 10 minutes before my name was called.  I trued closing my eyes as much as possible.  Nahihilo nga kasi ako pag naka face shield.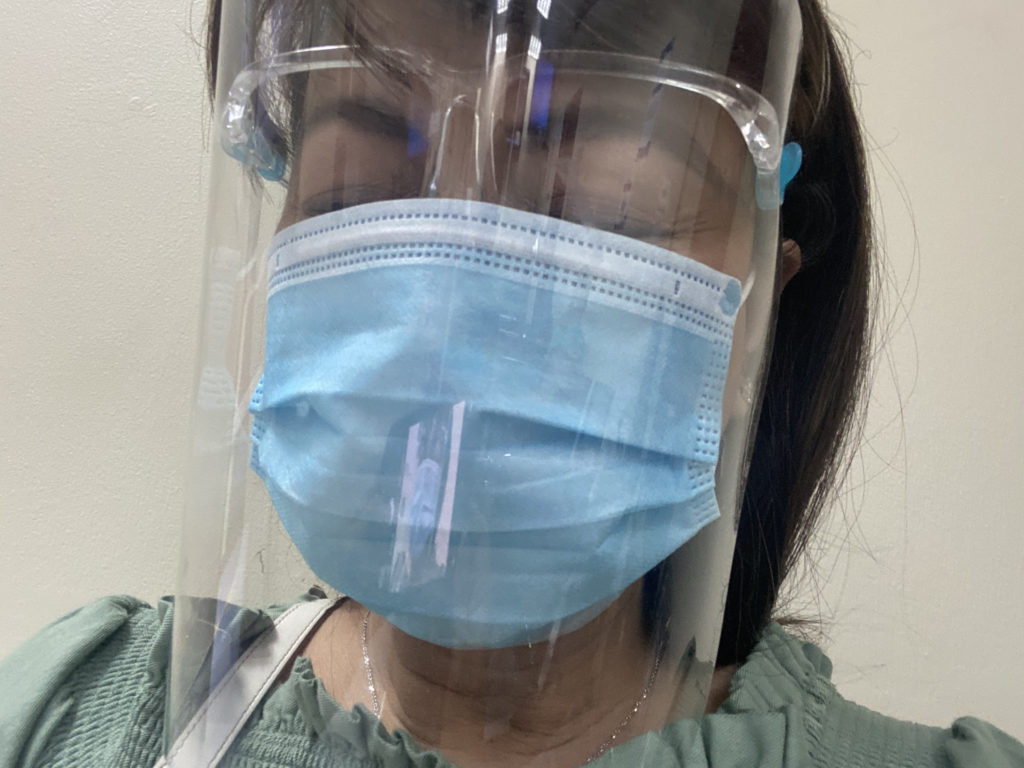 This lady has a fantastic memory.  She recognized me even if my face was almost fully covered.  She even looked for Mr. Yee, how come we're not together daw.  She's a veteran here, working for 25++ years.  I salute her for choosing to stay in our country and not work abroad.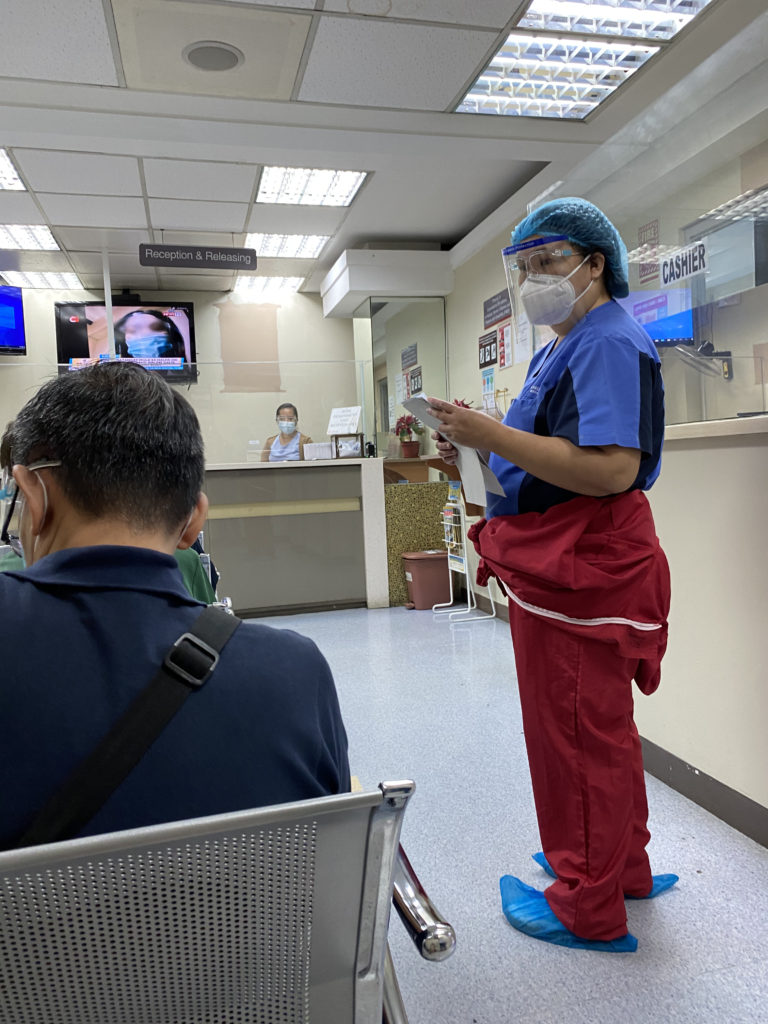 You'll find my files here.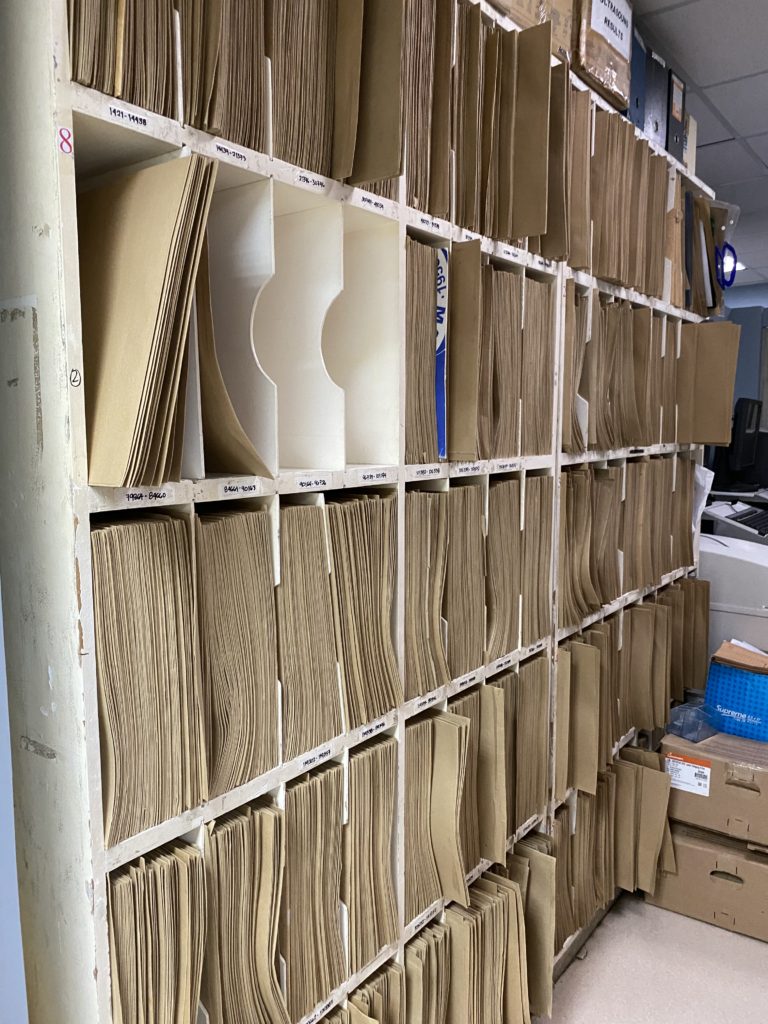 It's frightening to have your organs checked baka they'll find something of great concern.  The radiologist who scanned my abdomen is also a veteran of 30 years at this hospital and is due for retirement next year.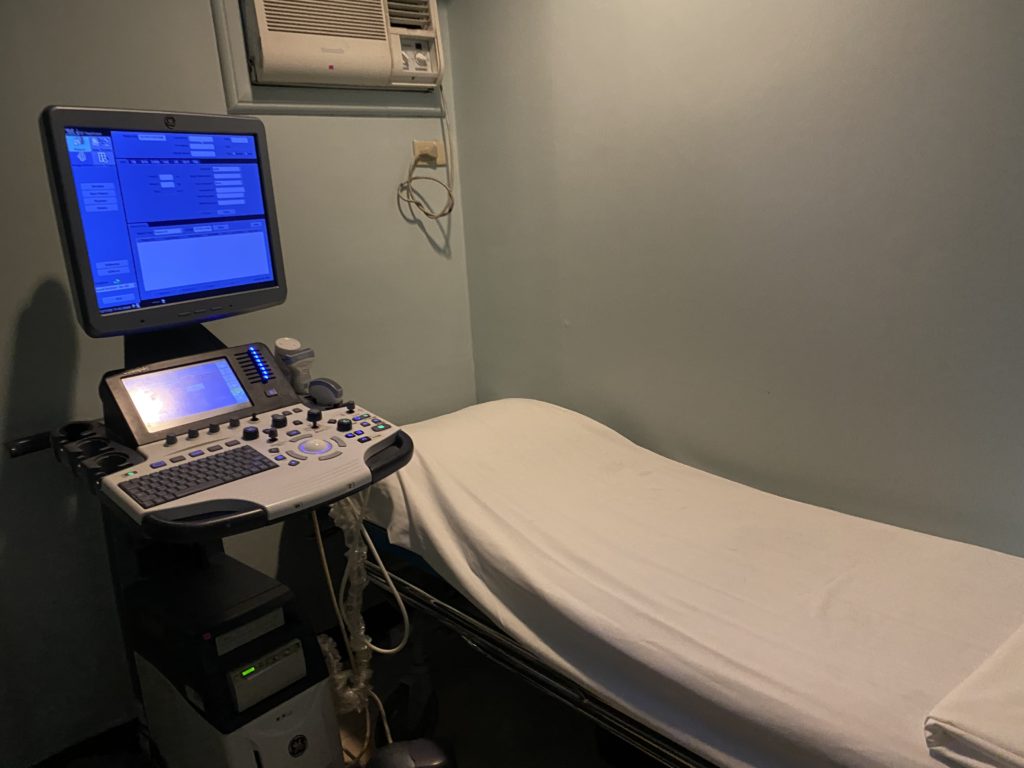 We dropped by the clinic of Dr. Palafox.  He was wearing total virus protection:  a surgical mask, a cloth mask over it, a face shield, a black bandana to cover his hair, gloves.  Kulang na lang space suit.  He has to be super defensive because he works at the hospital.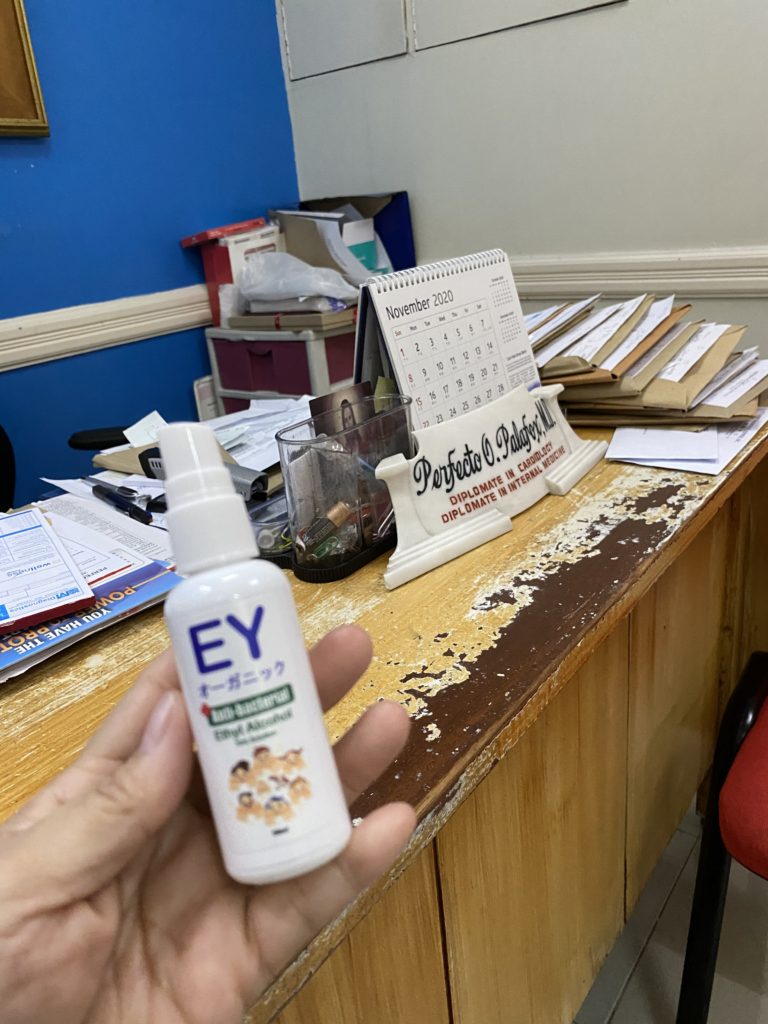 My ECG shows I have right bundle block. Hmmm,…