October 31, 2021, 5:39 pm
I went to Roginsons Galleria tomhave some form of exercise. Walking, eating, shopping. There were not many people which was perfect for me but bad for the stores there.
I was glad I came here because I chanced upon Artsblado, a mini art exhibit area on the second floor.
There were 4 featured artists, Brando Bati. Rico Aunso, Adler Llagas, and Daniel Dumaguit.  Among the four,  Adler's the only one I am familiar with.  There's a painting of his hanging on the wall at the clinic of Dr. Perfecto Palafox in Cardinal Santos.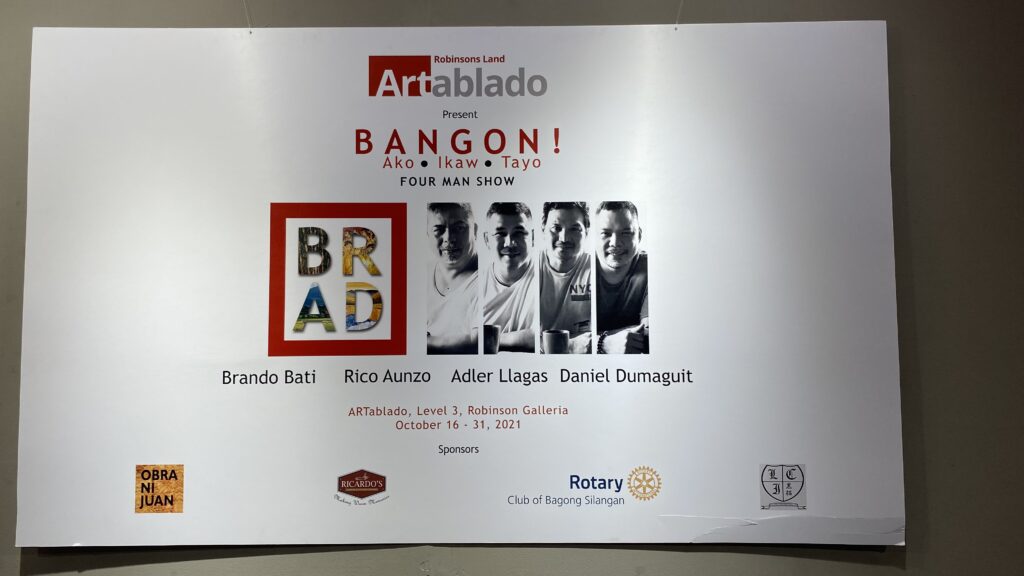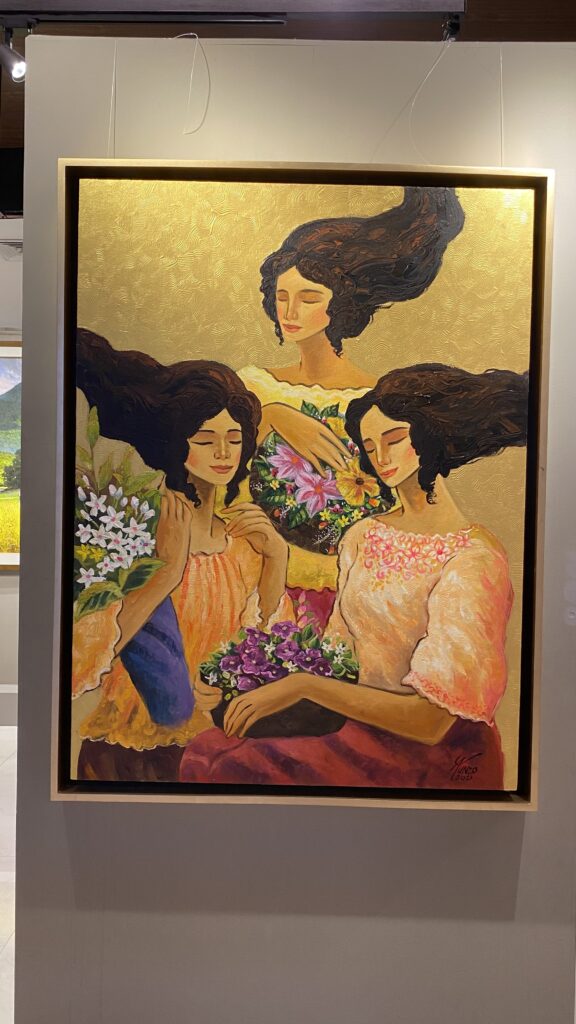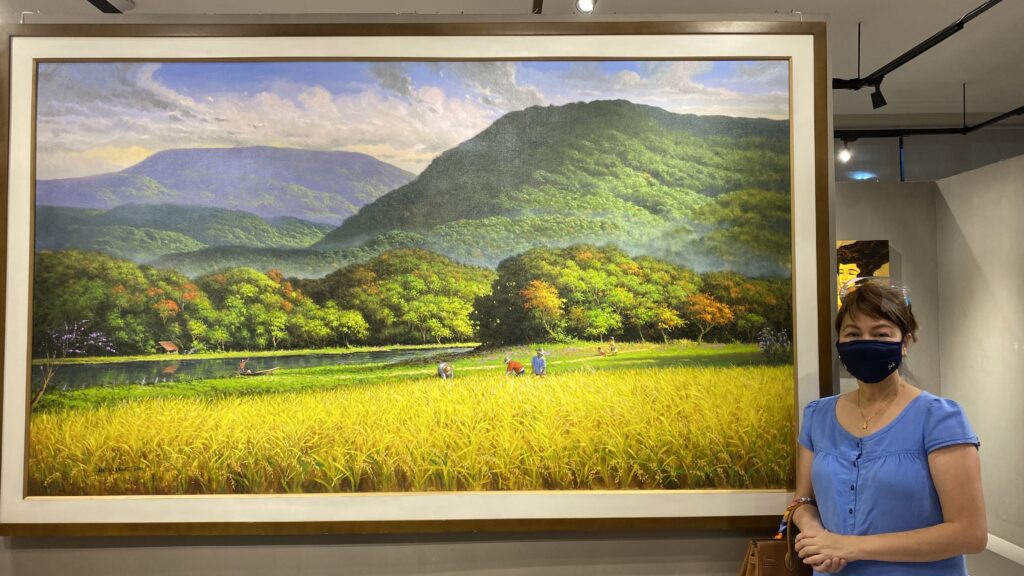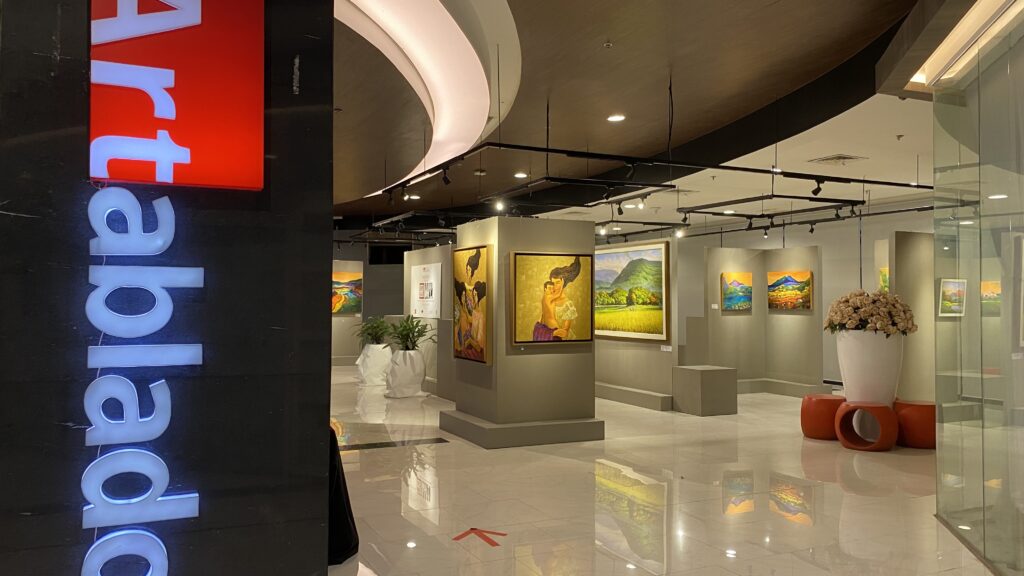 Sold na daw ito so I commissioned Adler Llagas to create something similar (not the same). I'll give to my son-in-law.