December 24, 2021
About 7 to 10 days before Christmas day, my parents would buy tons of groceries from Cherry Foodarama in Shaw Blvd. They distributed grocery packs to friends, relatives, neighbors, including to the families of their maids, drivers, workers. Some special people got a leg of ham, whole queso de bola.
My father also made sure he had buckets (literally) of coins ready for Christmas day. Those were for the throngs of kids and adults too, mostly strangers, na namamasko, nagbabahay-bahay. People come lining up at the door with their palms extended expecting a drop of a coin, usually 25 centavos for little kids and a bit more for grown-ups. Some were lucky to get payong, kalendaryo, kamiseta. If I could only paint my father's facial expression while he was dipping for coins into the Del Monte Pineapple Juice can. Well, he looked happy. But there was a time when his businesses were not doing well, he cut back on that gift-giving. And the one-gallon can full of 25 centavo coins was replaced with a pint not full of coins but only 3/4 full. Even when he was financially tight, he never ditched the Christmas traditions of gift-giving and the happiness he brings to people in his own little way. Our family always had a tableful of delicious food for Noche Buena. My mom invited the families of their workers to come for the midnight meal. Meron pa silang mga uwing regalo.
That was the kind of Christmas celebrations we had when I was growing up. I was also lucky to have had four brothers who made sure Santa left something in the socks hanging by the window.
Last year, we spent our Noche Buena in Manila, without Nyke. It was also simple. This year naman, it's only me, Edmund, and Nyke, here in Northern California. Oyen is in Manila with her husband.
Our celebration is very simple.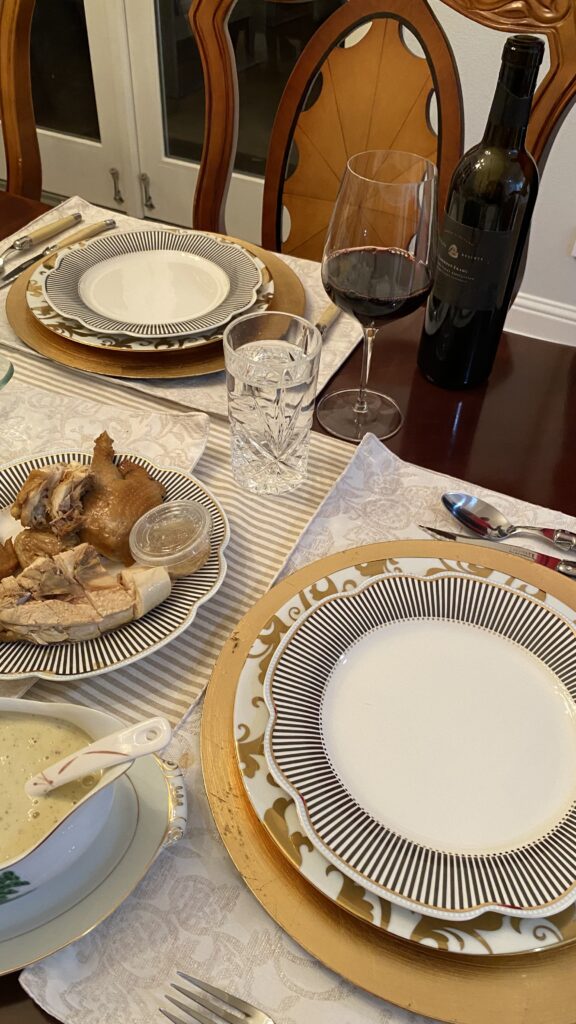 ECY opens a bottle of red wine.  Mukhang antuk na antok na sya.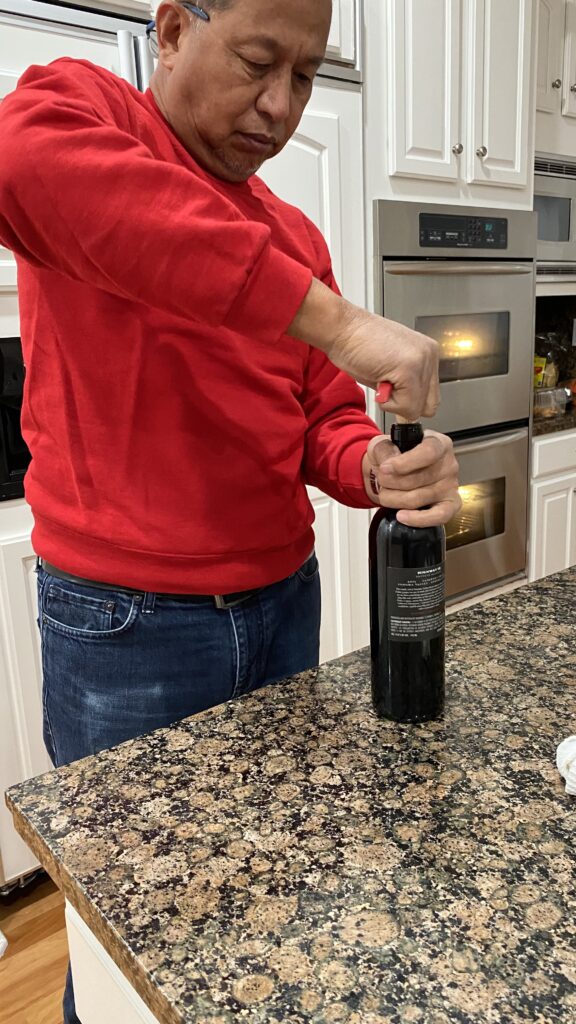 My sister-in-law Dimple sent us a big box of Omaha Steaks and these 4 pieces of tenderloin steaks were in one of the boxes.  I had a few seconds to think of what to cook. I seasoned the meat with a dash of salt and pepper, seared and placed them in the oven for 20 min.  I wasn't even sure what would happen.   Masarap din lumabas and the meat was tender and juicy (parang Purefoods or Swift's hotdog).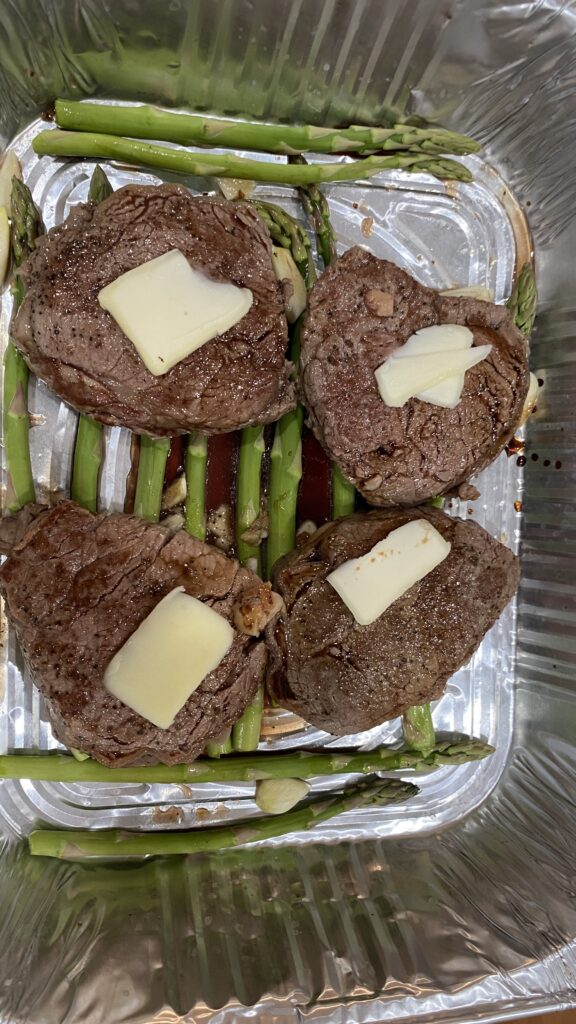 No planning whatsoever. I found this box of truffle pasta sitting in the pantry, so pwede na ito, laman tyan din. Noodles pampahaba ng buhay.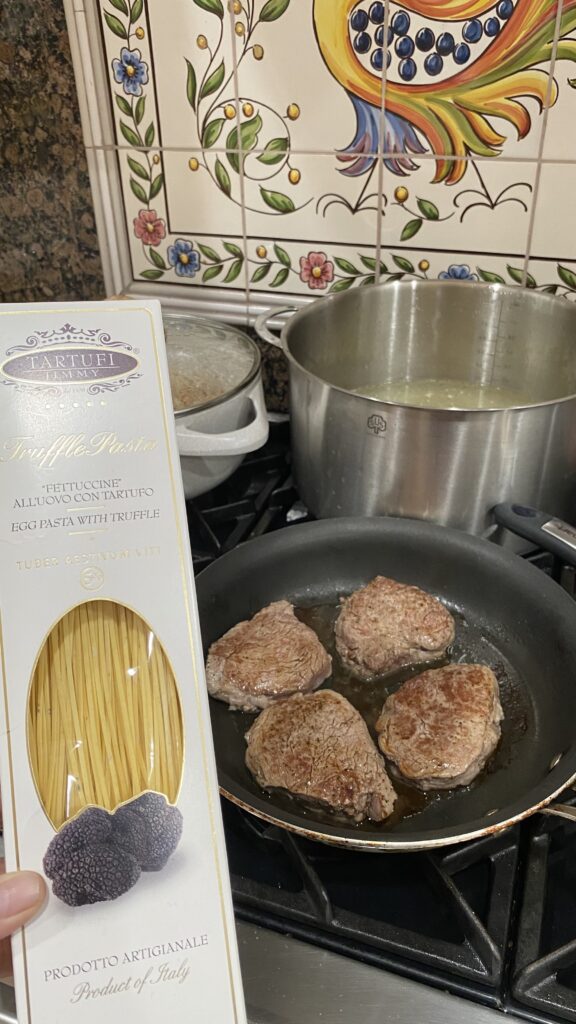 Although we were not complete, we managed to have a very simple Noche Buena but fun too with just the three of us, with Oyen in our hearts. We spoke to her on Viber.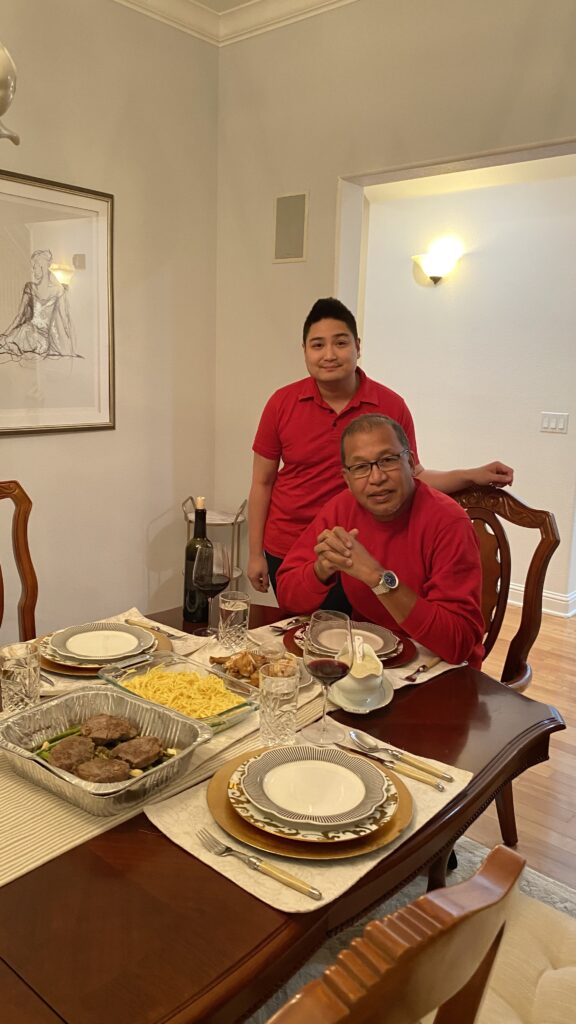 My parents gave a lot of importance to the celebration of Christmas and New Year. Our windows had Christmas lights, and we had a Christmas tree every year. Real, fresh, pine tree. We also had parol made of red, green, sometimes white Japanese paper. Lanterns were never indicative of political affiliation. It was simply about the birth of Jesus. It was the star of Bethlehem. The guiding light.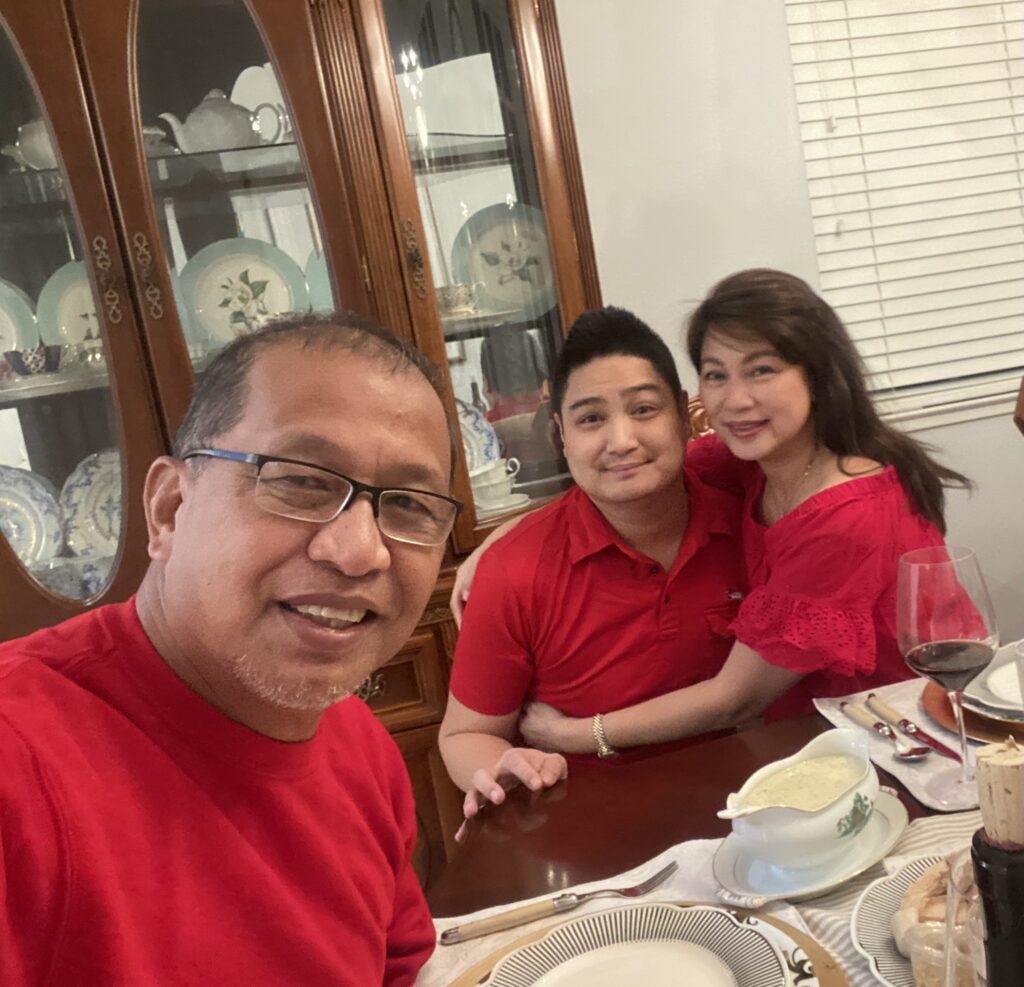 Christmas is really about faith, love, and family.  The gifts we give (and or receive) are only small expressions of our affections.  And also to continue the tradition of exchanging gifts on Christmas,  It's for fun and to keep our memories alive.  The true meaning of celebrating Christmas is LOVE.  Love for God, for our family, love for ourselves, love for humanity.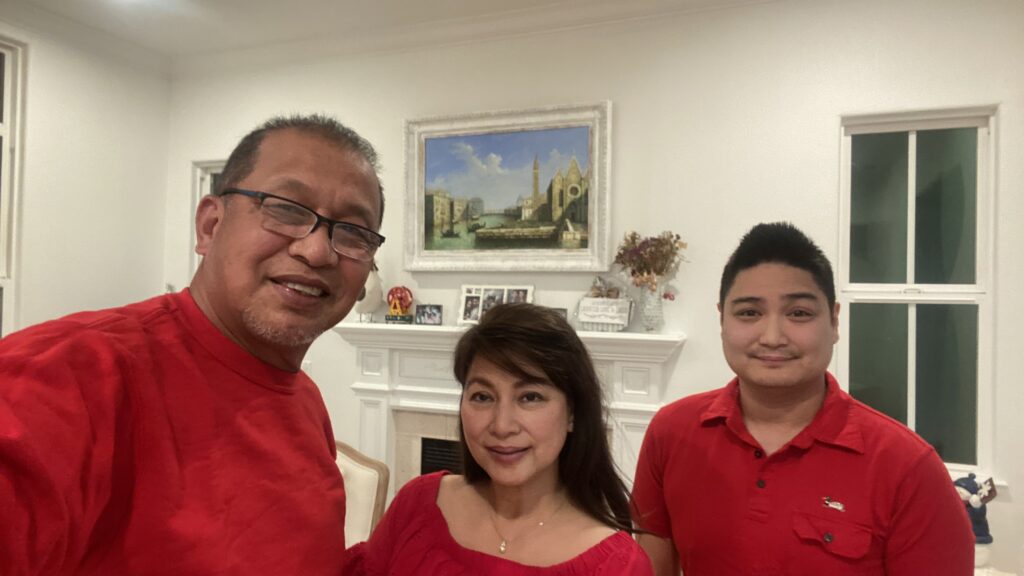 This Christmas is different from all past Christmases. Amidst all the fanfares, lest we forget that many had lost their loved ones. We are lucky and blessed that we are able to celebrate this year despite the craziness this virus brings.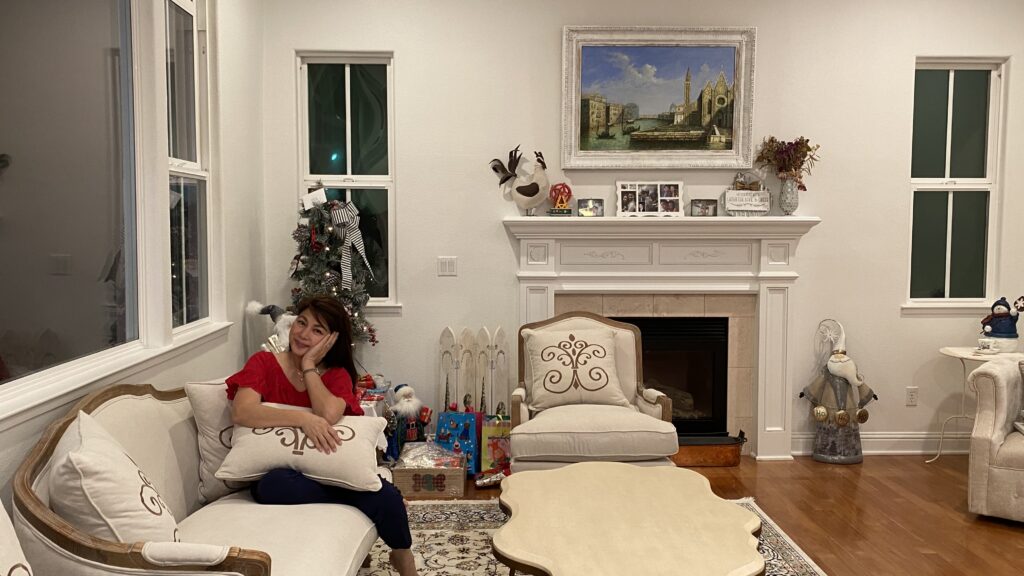 My son's gift to me was Humans by Brandon Stanton.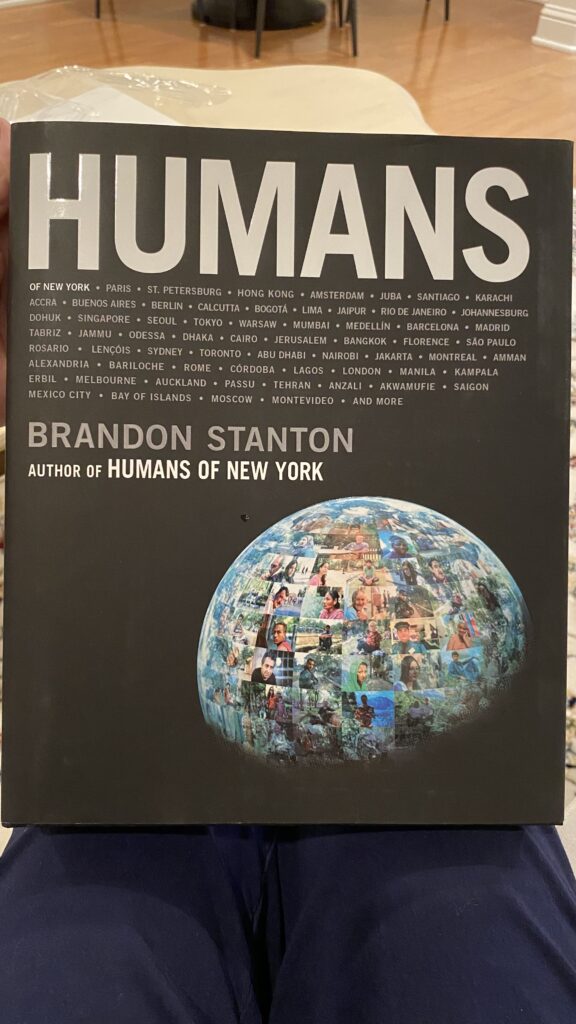 I continued our Tan family tradition of keeping awake on Christmas Eve to celebrate with loved ones. Preparing gifts, and even a simple Noche Buena. I am getting much older and I get tired even before I think of doing something. But I would still do this every year good health permitting.