I am back to my life in Manila.
I am the one driving today because I don't want to let driver Roger Moore drive for me. It's a combination of baka ma-stress lang ako kanya or he could be a virus carrier.
Aug 25,  1:10 pm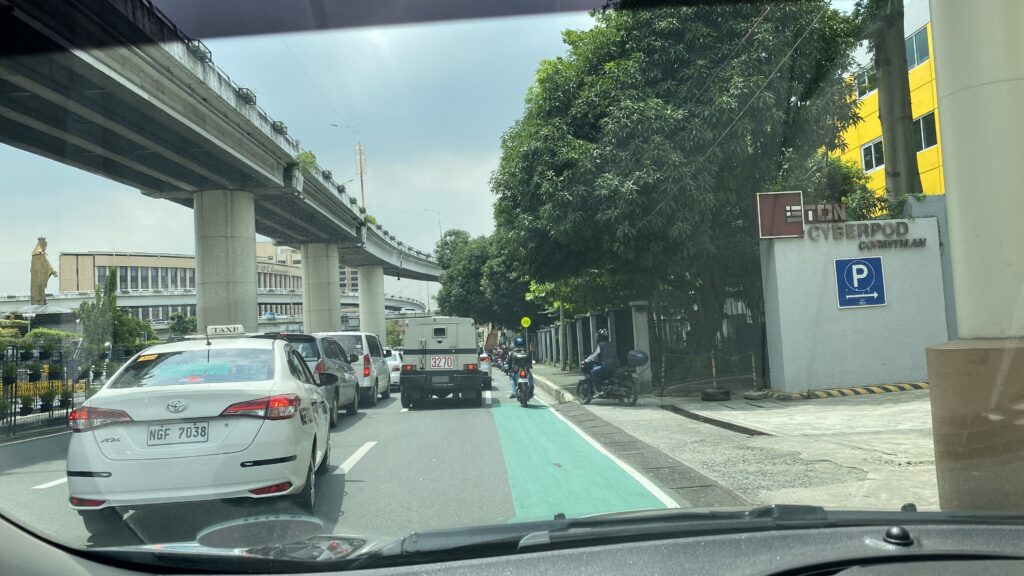 Aug 26, 8:50 am Daughter enters our room greeting her father happy birthday.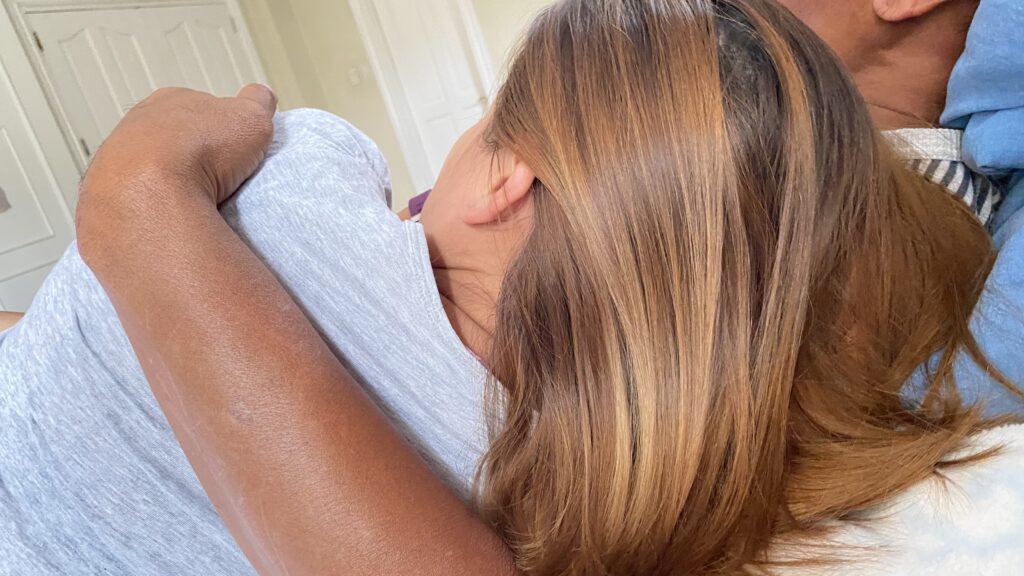 9:56 am Jack and Choco miss my treats.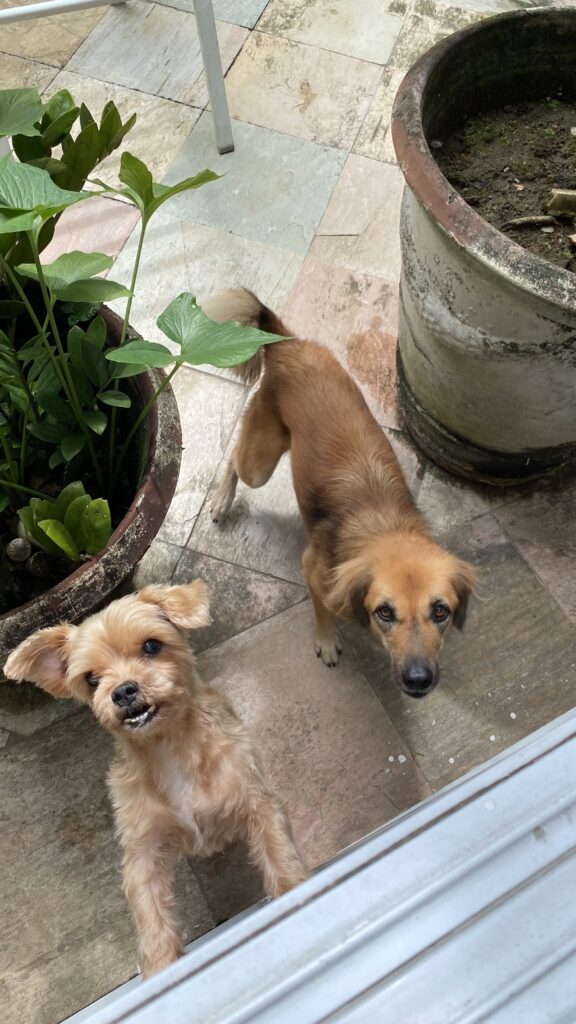 Our cook now is Jebel. She's been with us for 3 or 4 years. She took over the kitchen when Antonia retired.
This is her version of pansit bihon.
9:54 am pansit for the birthday boy.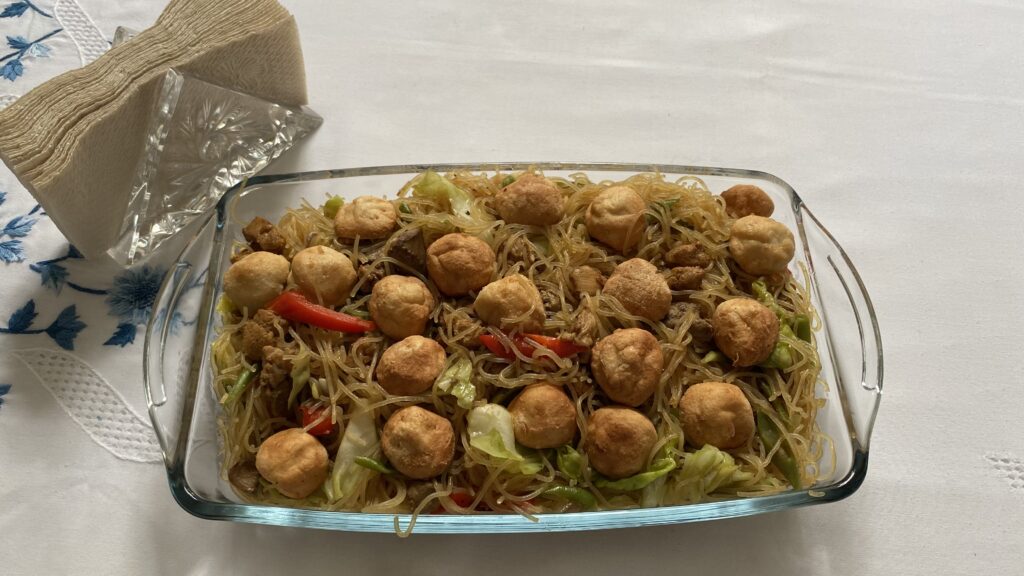 Starbucks is here, there, and everywhere.  11:33 am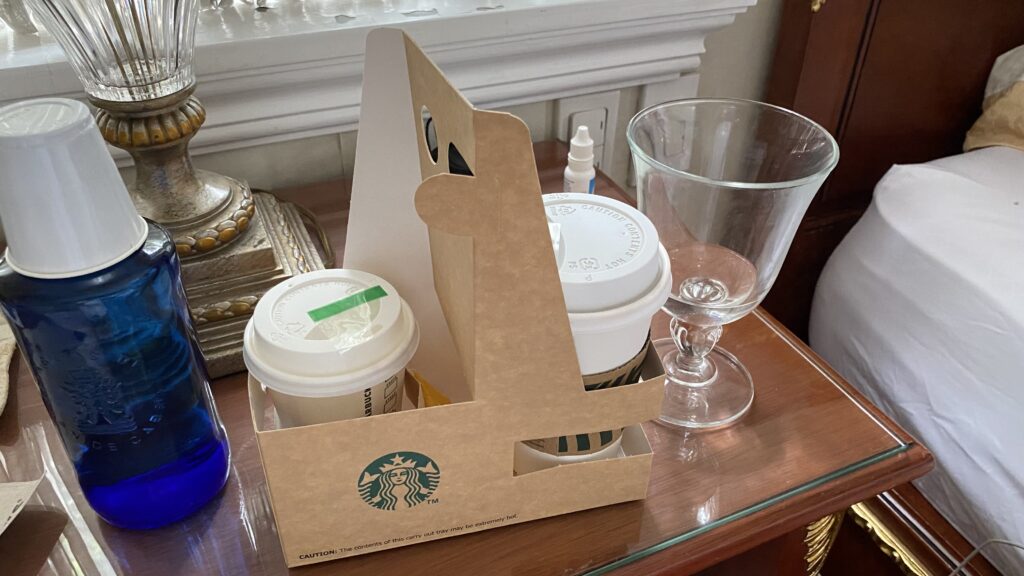 Someone gifted us with this behemoth bottle of peaches last Christmas.  It's been chilling out inside the refrigerator for the past several months but no one opens it.  Oyen wants to reuse the nice glass jar so it's time to open it.  Ang problema I will be the only one who likes peaches here.  Kain to the max.
7:44 pm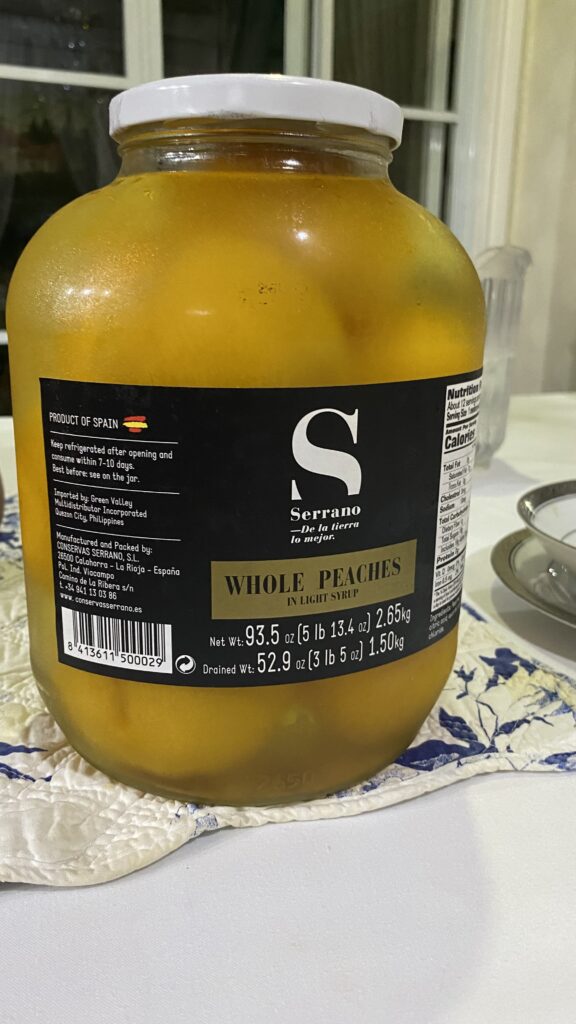 4:26 pm
This old table came from my father.  It must be at least 60 years old.  I had it revarnished but the color was not what I wanted.  One of this days I will have this stripped off the dark brown and just keep the wood's natural color.
I will use it today as small buffet table.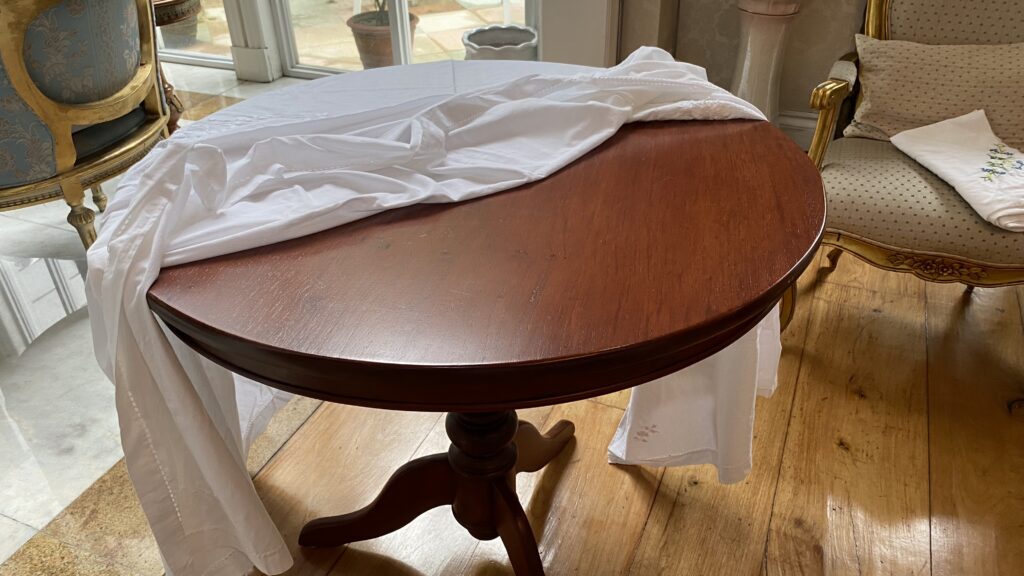 Ukay-ukay in my bathroom.  I don't know how I accumulated this many clothes but when I am looking for something to wear, I couldn't fine anything that fits me. Puro nothing to wear.  I've given away so many already pero madami pa rin.  Stitch!!!!  Hay naku you peed again in my bathroom!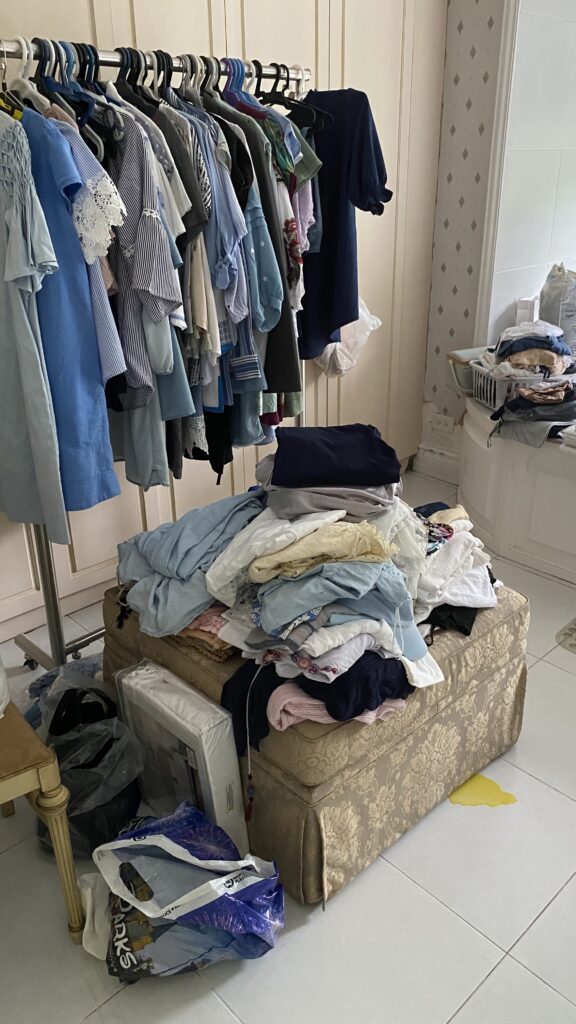 My daughter knows how much I love  truffles so she made this truffle cream cheese spread for me.   9:41 am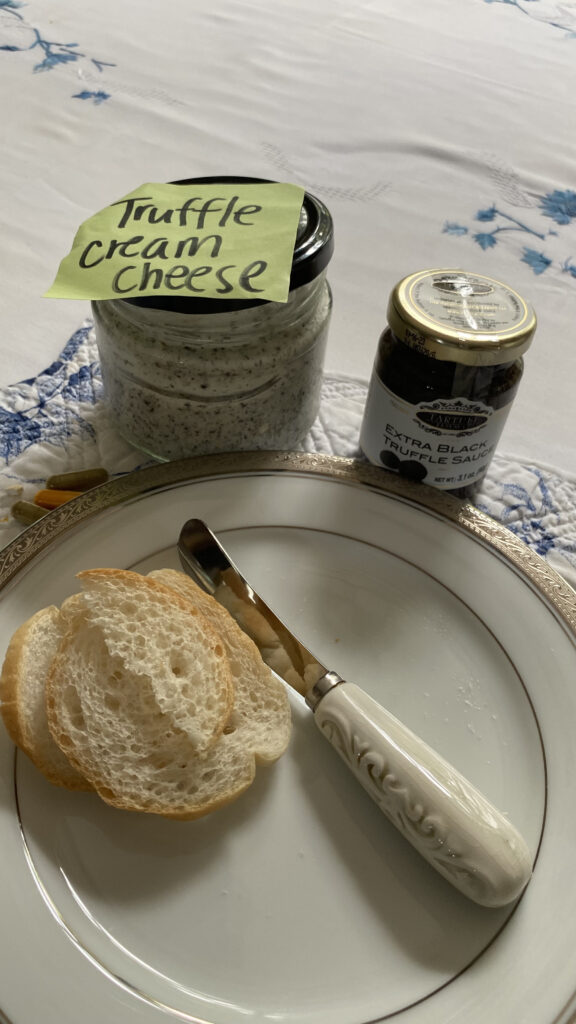 Heaven!   I can finish one bottle in one sitting. 

Aug 28,   10:55 am
This is freshly baked herbs and sea salt Artigiano bread.  Delivered to our house while still hot.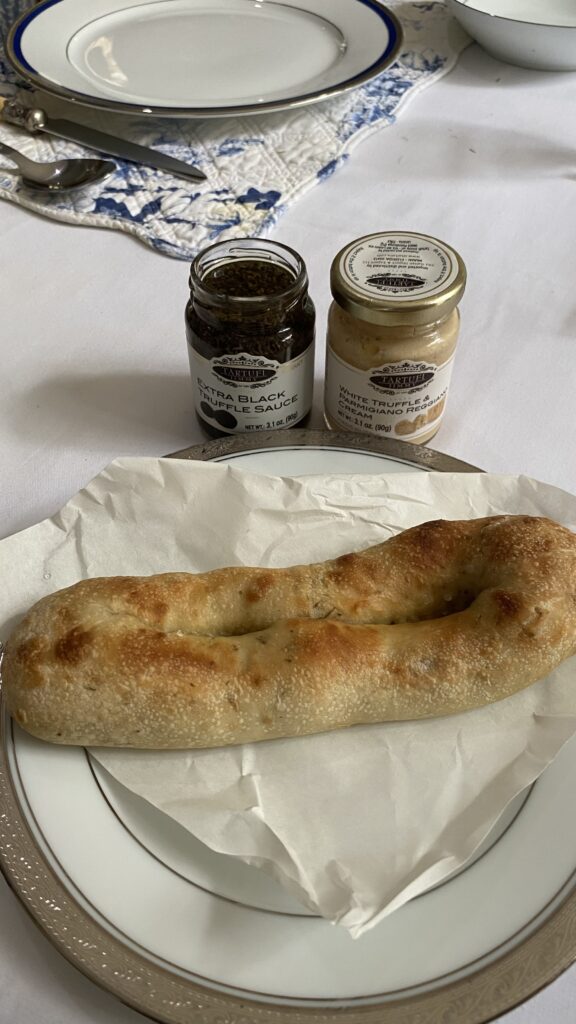 Aug 27  9:19 am  lugaw breakfast with tons of fried garlic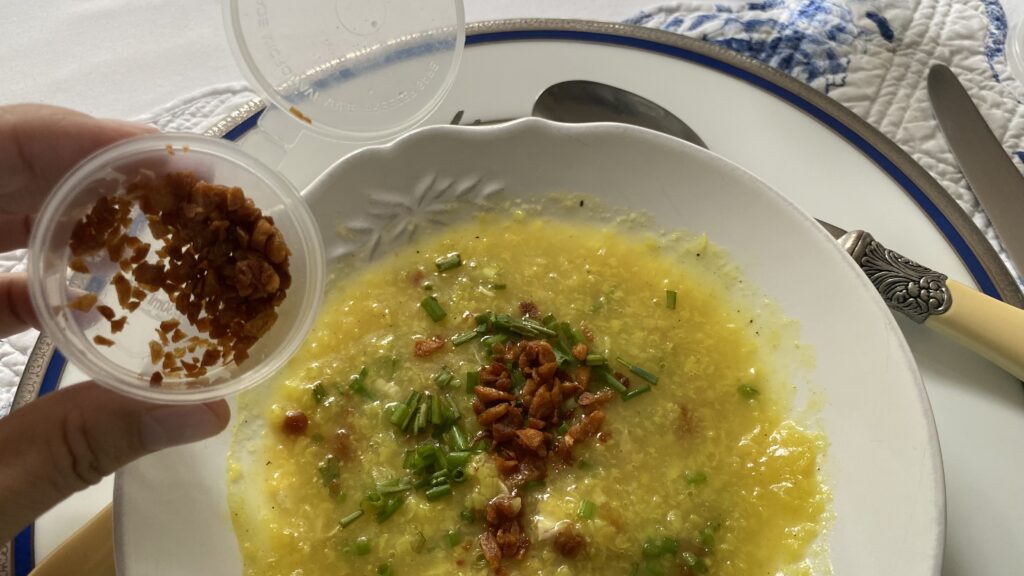 Aug 28, 11:49 am
I heard a commotion outside my bedroom so I looked. Oh my, they are installing a 50 ft. concrete post right outside our gate and in front of my window! How could I say no? It's so intrusive. It poses danger to us, baka bumagsak sa amin. And the high tension wires can affect our health. Plus, it's an eyesore.
I eat a lot of steamed rice when my ulam is hilaw na mangga and  alamang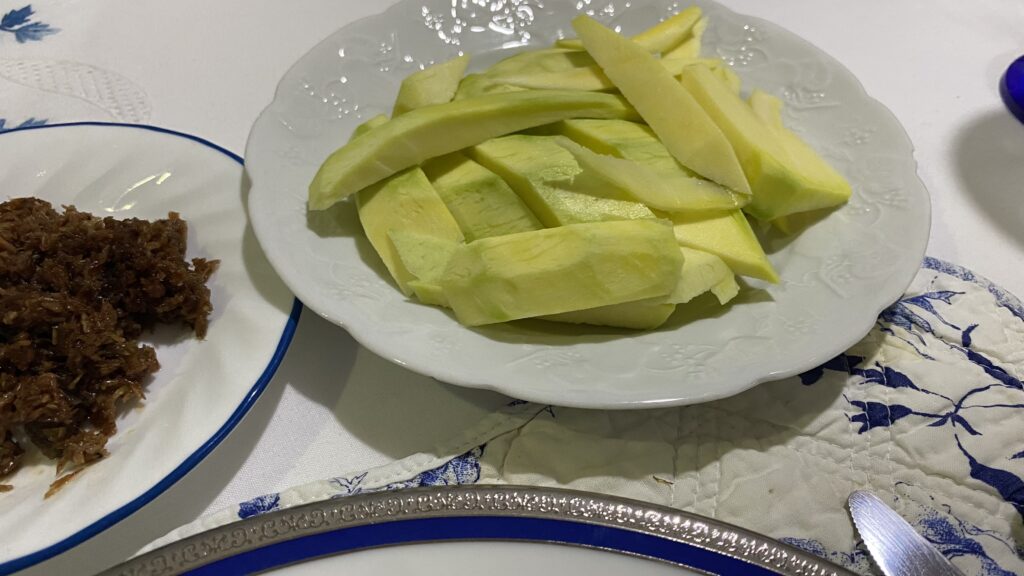 I keep bringing water from the kitchen everytime I go back to my bedroom always forgetting that I haven't finished the first glass. I ate fresh buko strips hence the tablespoon.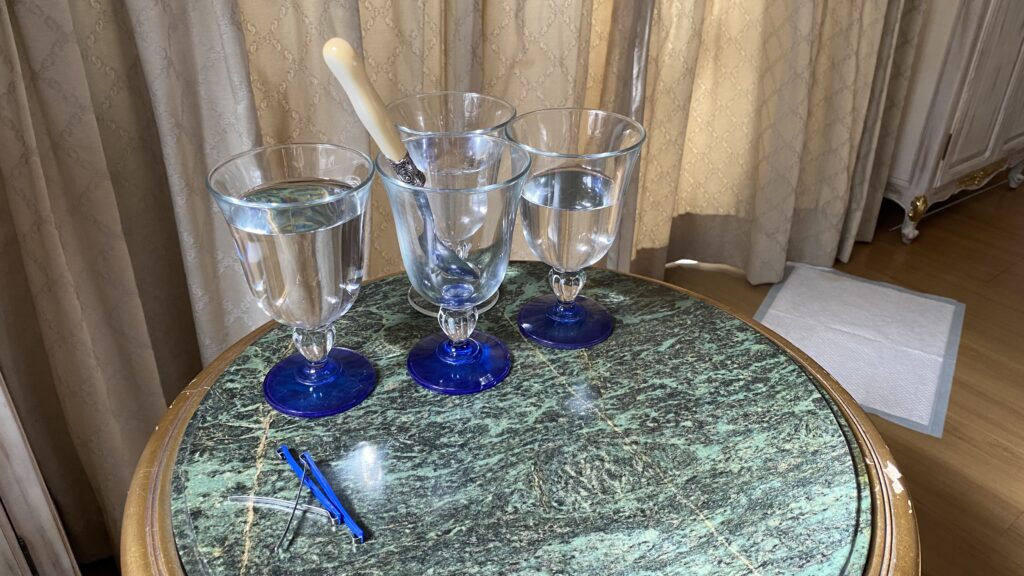 I am the official barber of dear husband beginning last year's first lockdown.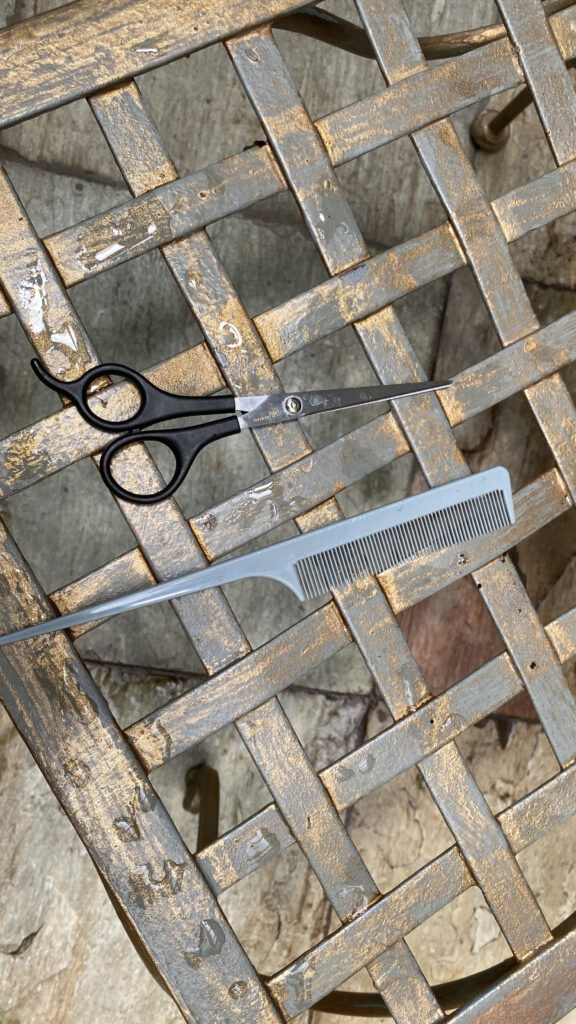 Mr. Yee's tattoo obssession becomes a reality today.  This sticker will last for two weeks.