My daughter marked the anniversary of her coming out of my womb on March 21 by treating us to a very interesting dinner at Hapag restaurant.
A collaboration of three young chefs who were schoolmates, Thirdy Dolatre, John Kevin Navoa, and Kevin Paolo Villarica, Hapag started as private dining catering to affluent homes in Metro Manila. After two years, with the help of some friends, they opened their home base, a simple restaurant in a less fancy location near Blue Ridge Subdivision in Katipunan behind what used to be Brother's Burger.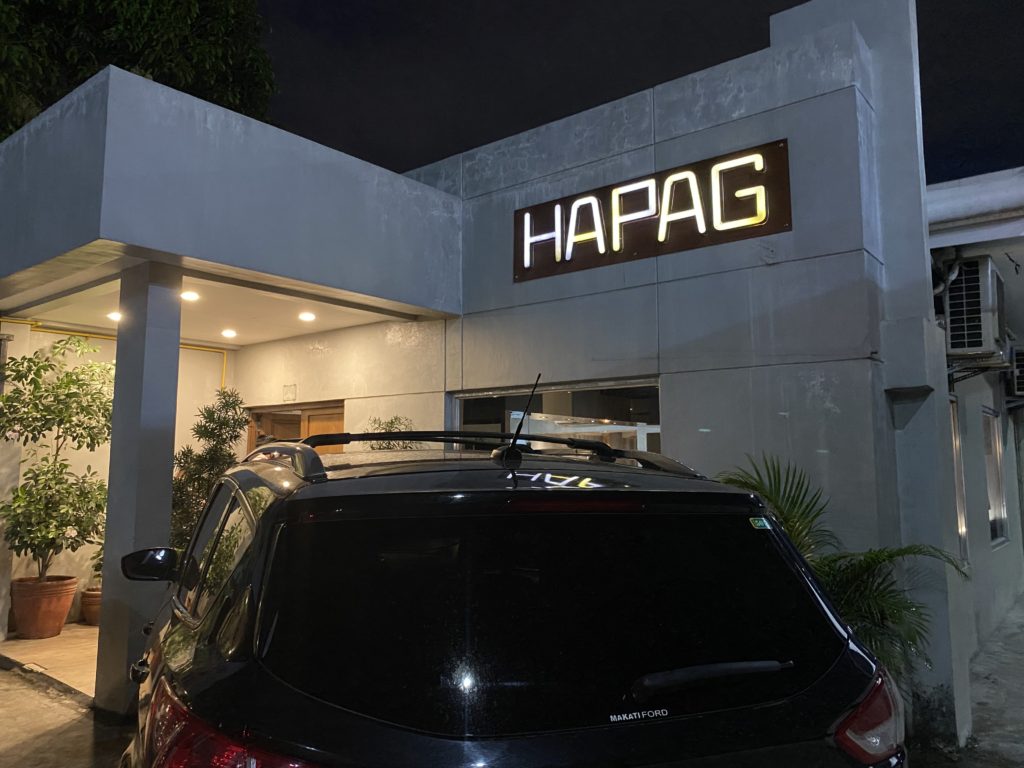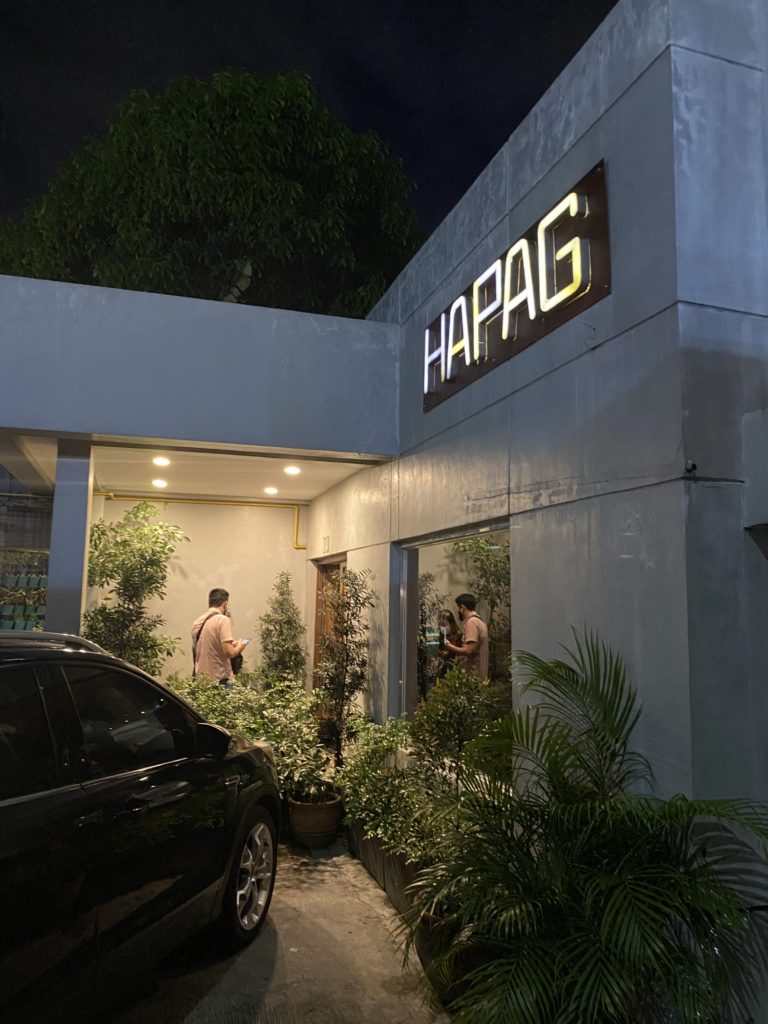 A big logo at the entrance


Edmund actually didn't want to dine indoors because of the virus except that he just couldn't say no to his daughter. But when we entered the restaurant and saw that there were two separate sections and only two people were dining inside, his worries instantly dissipated.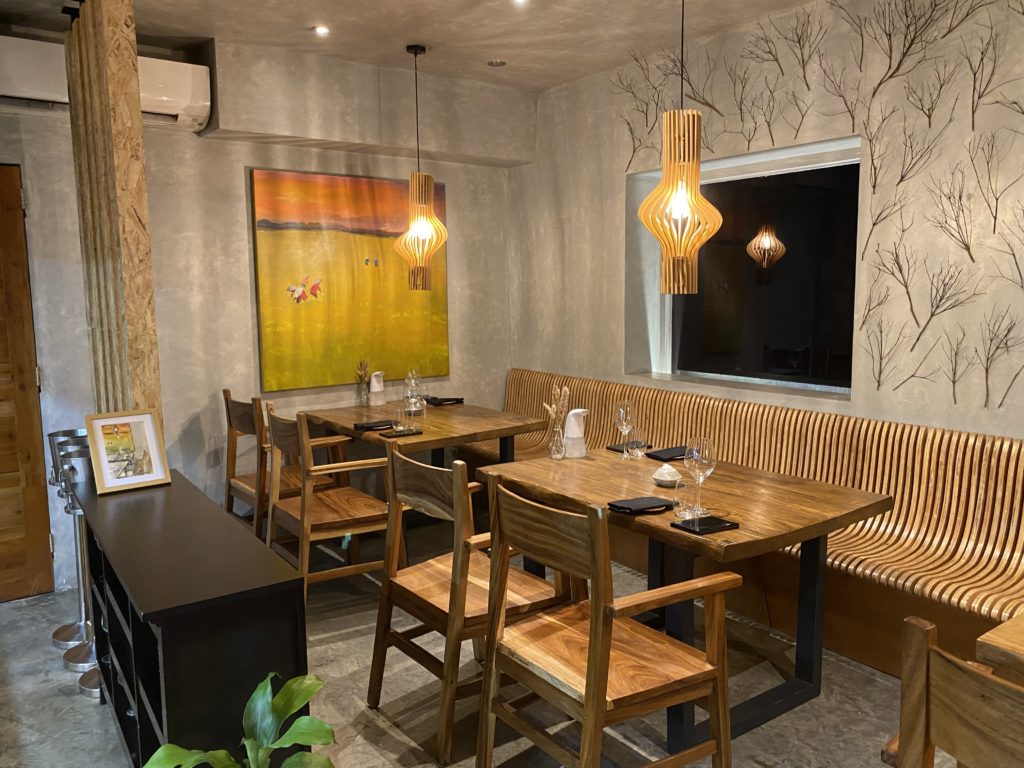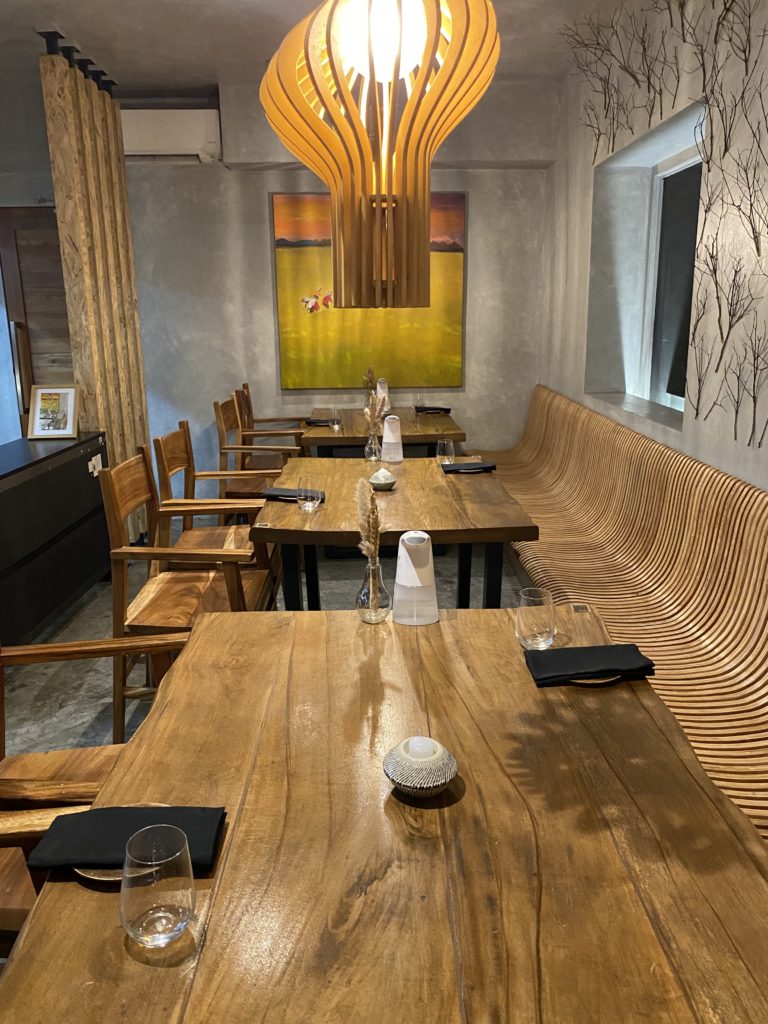 Bar counters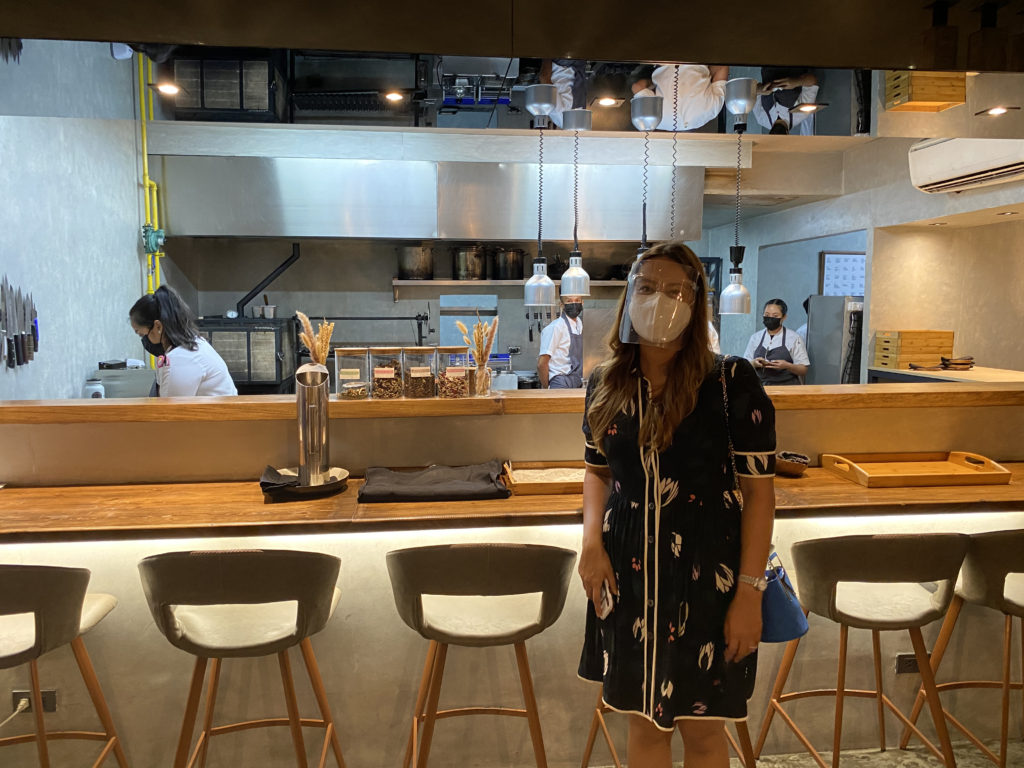 We instantly liked the relaxing ambiance. The fact that we were the only people in this dining section made us comfortable and at ease.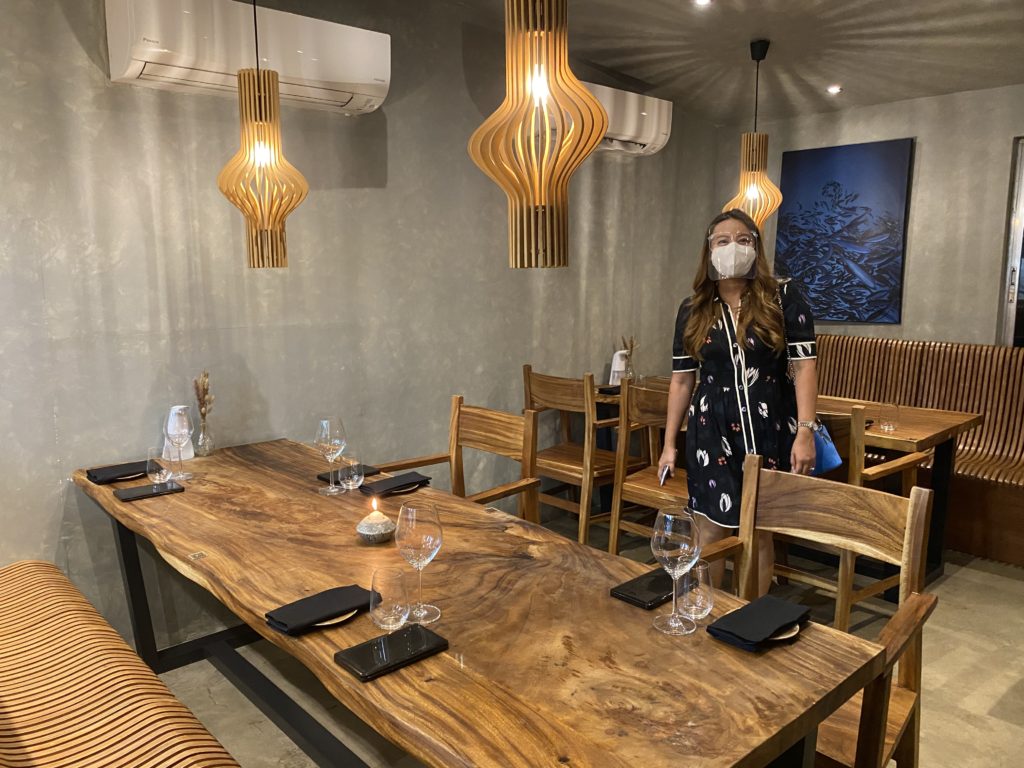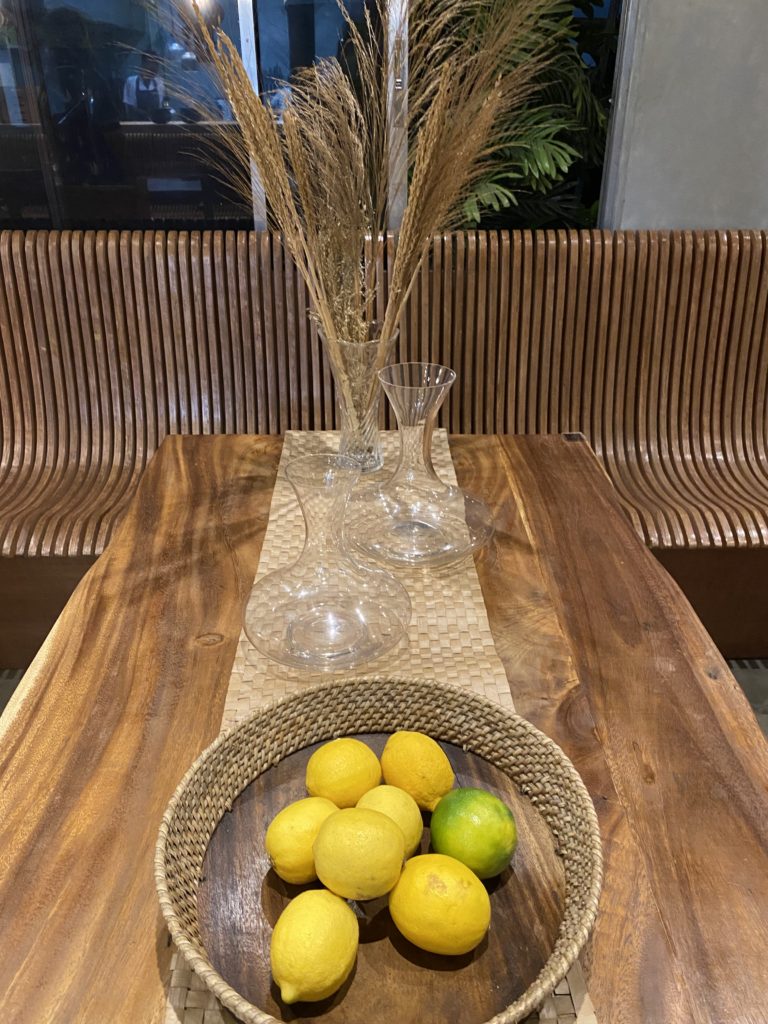 If we could only eat with our masks on.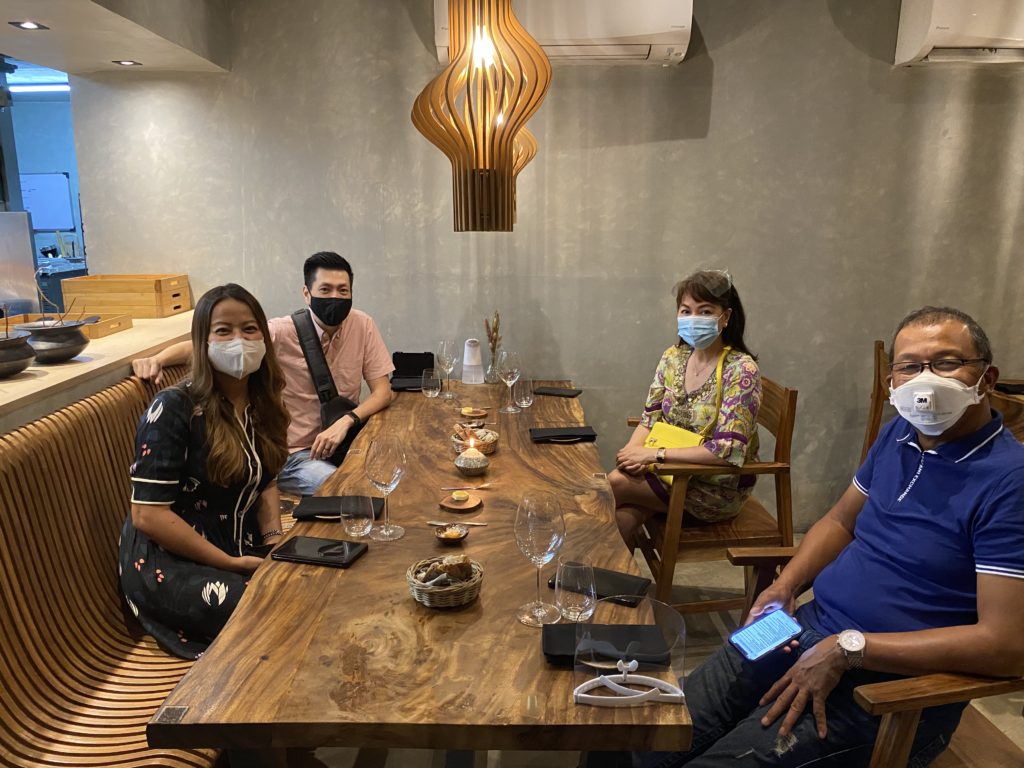 Oyen learned about Hapag restaurant from their friend Carlo Araw.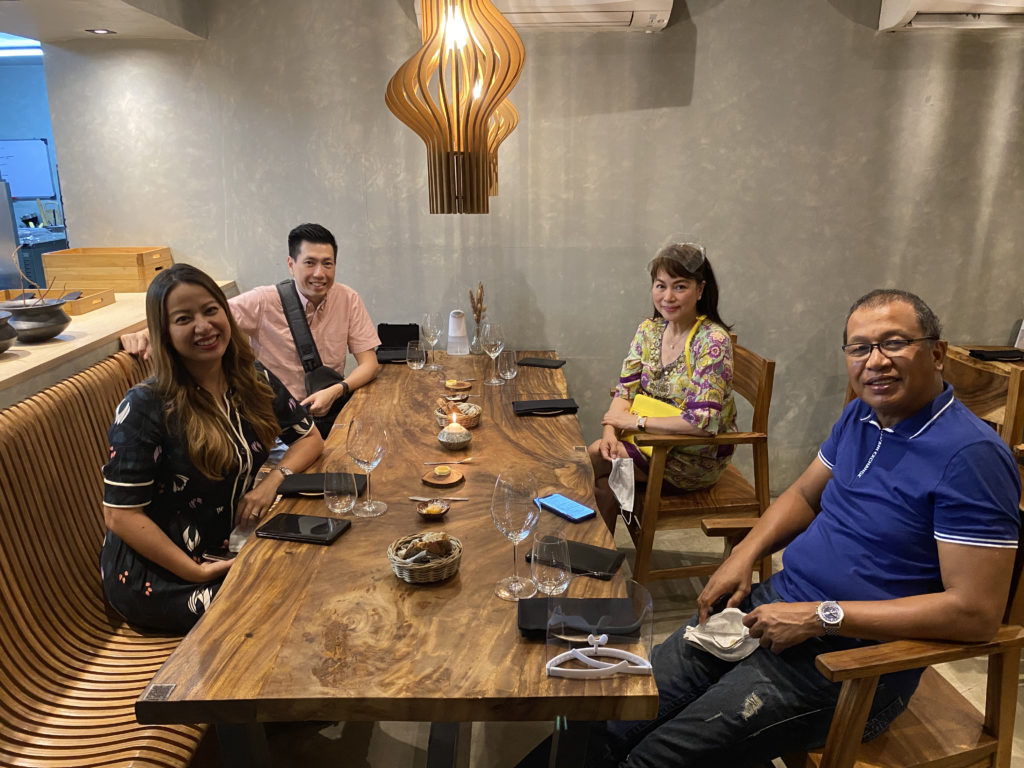 We could see the movements in the kitchen but Edmund is concerned that we could be exposed to the virus. All of them naman are wearing masks. The staff could be exposed from us too.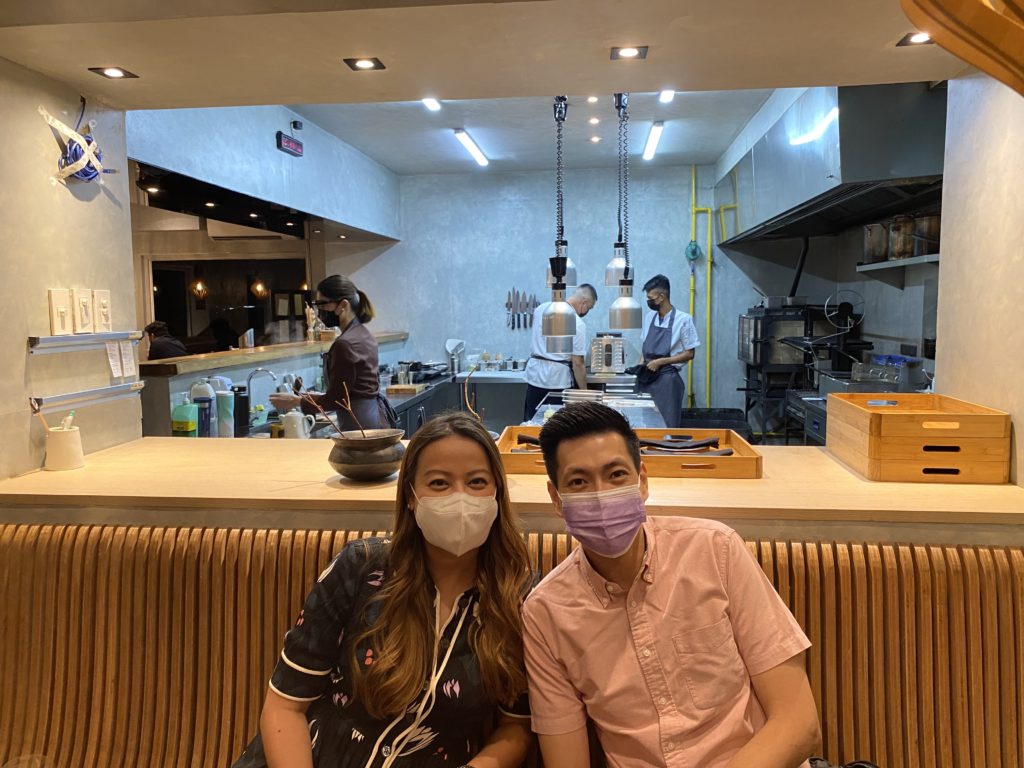 Edmund and I are still adjusting to the big change that our daughter is now married.   Our son in law naman is mabait.  When he notices me doing something, he always asks if I need help.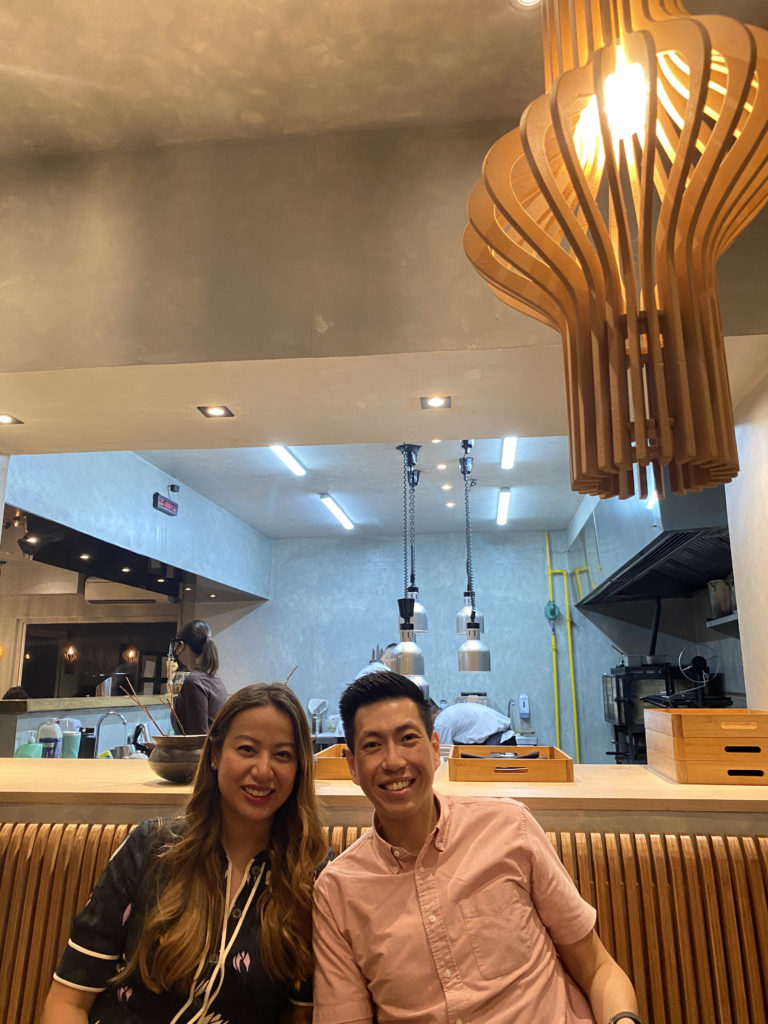 Medyo matamlay ako today.  Masama ang gising.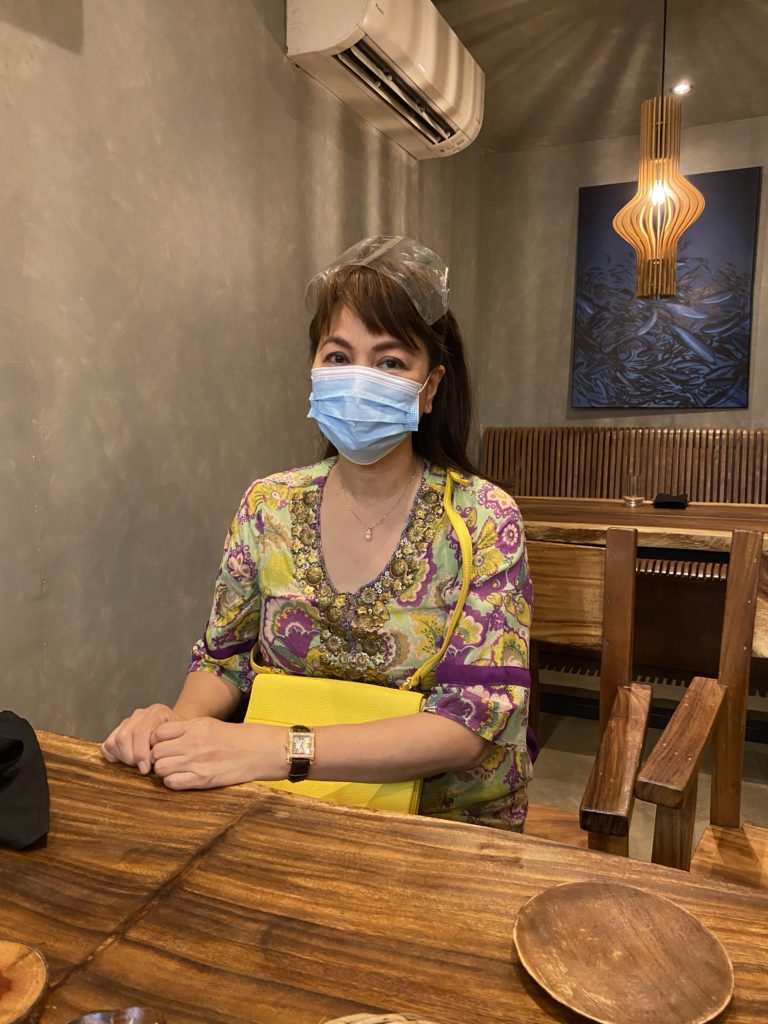 I can only thank the heavens for being appointed official earth guardian of this wonderful being.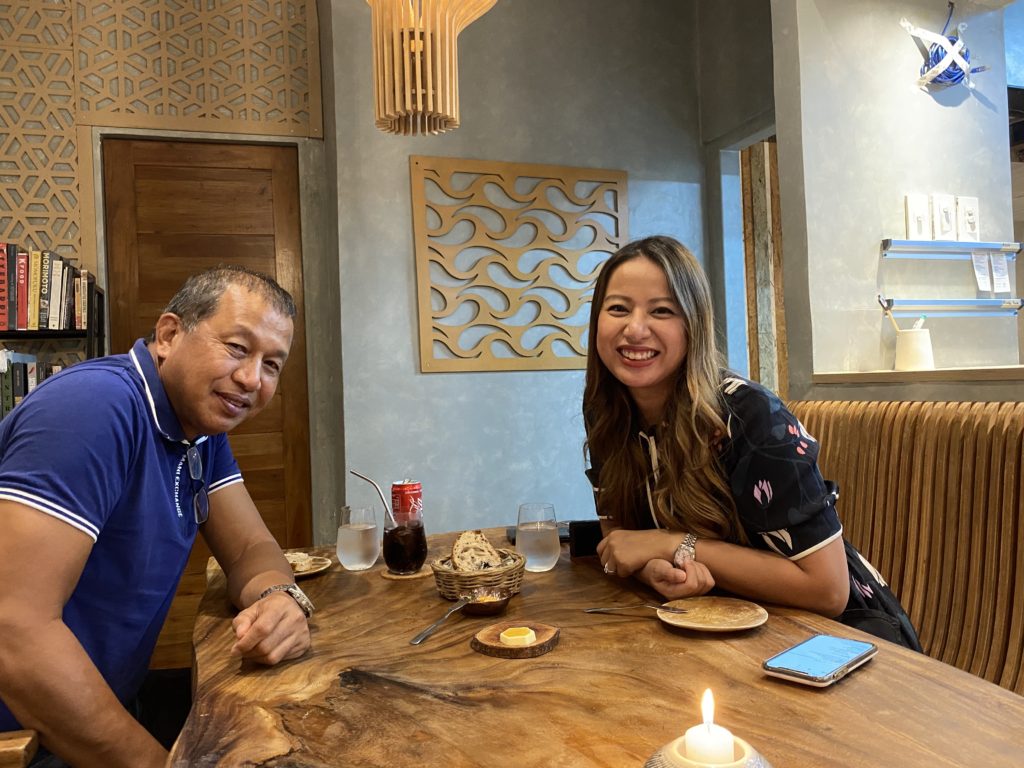 Let the show begin: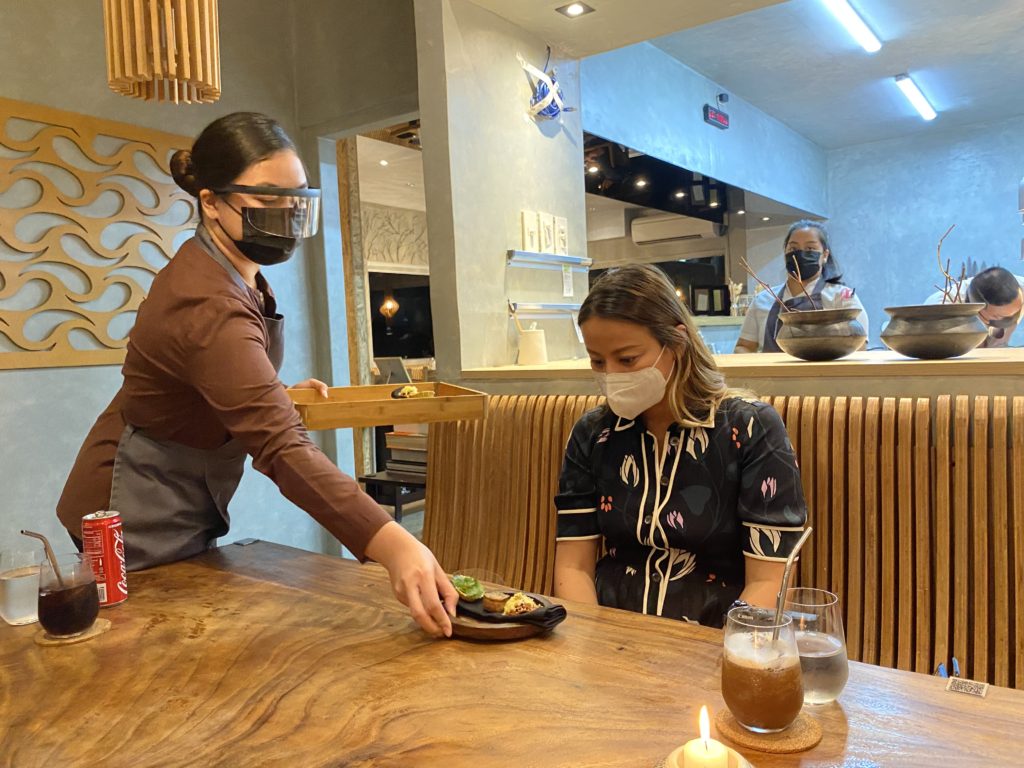 And how lovely is this? How did they know I am a chicken girl?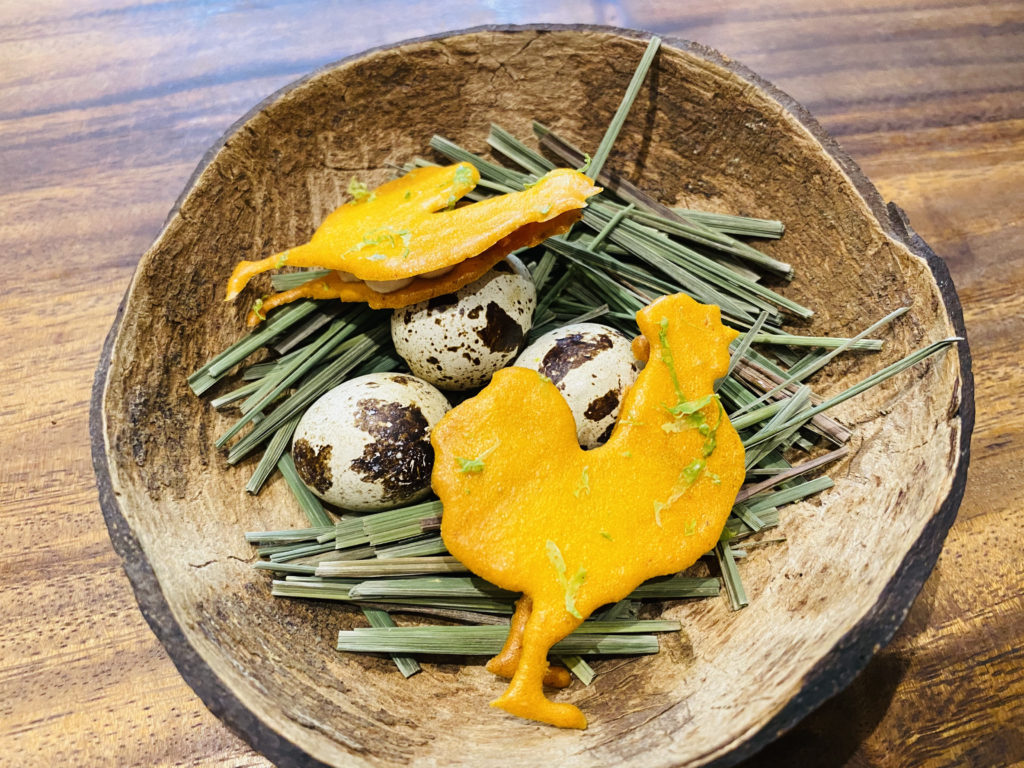 The beauty of dining in restaurants like this is I don't have to think of what to order. For total enjoyment, one has to keep an open mind and embrace the whole experience.

Just be excited and prepare to be surprised by whatever comes before your eyes.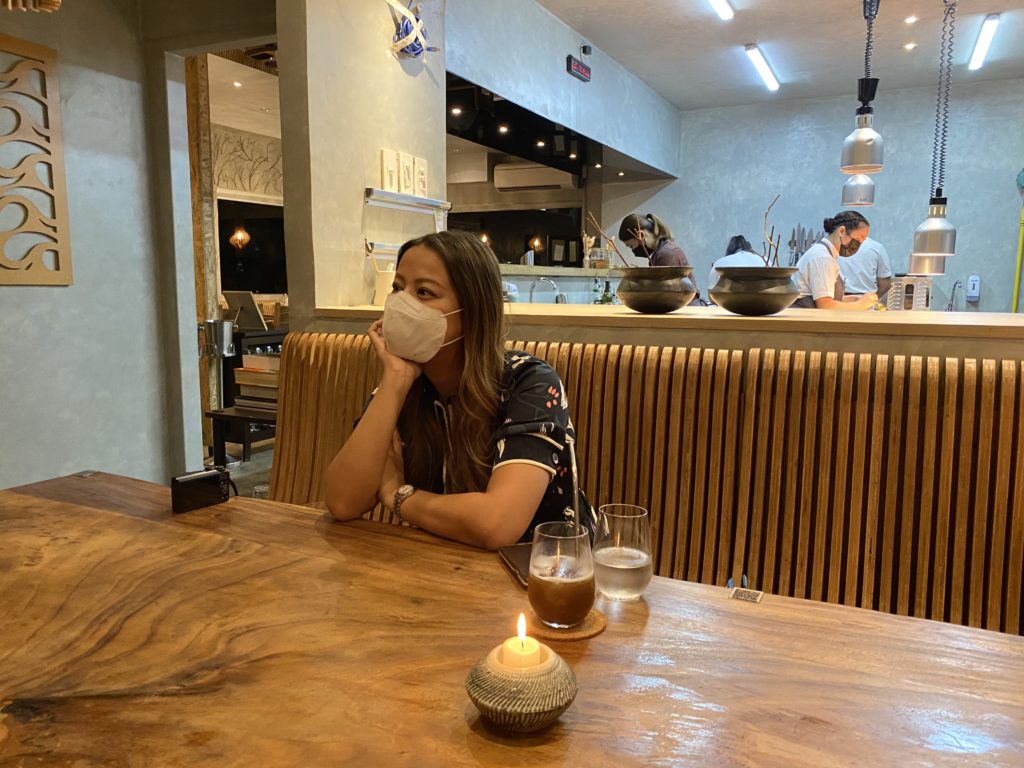 This is for me –basil shake.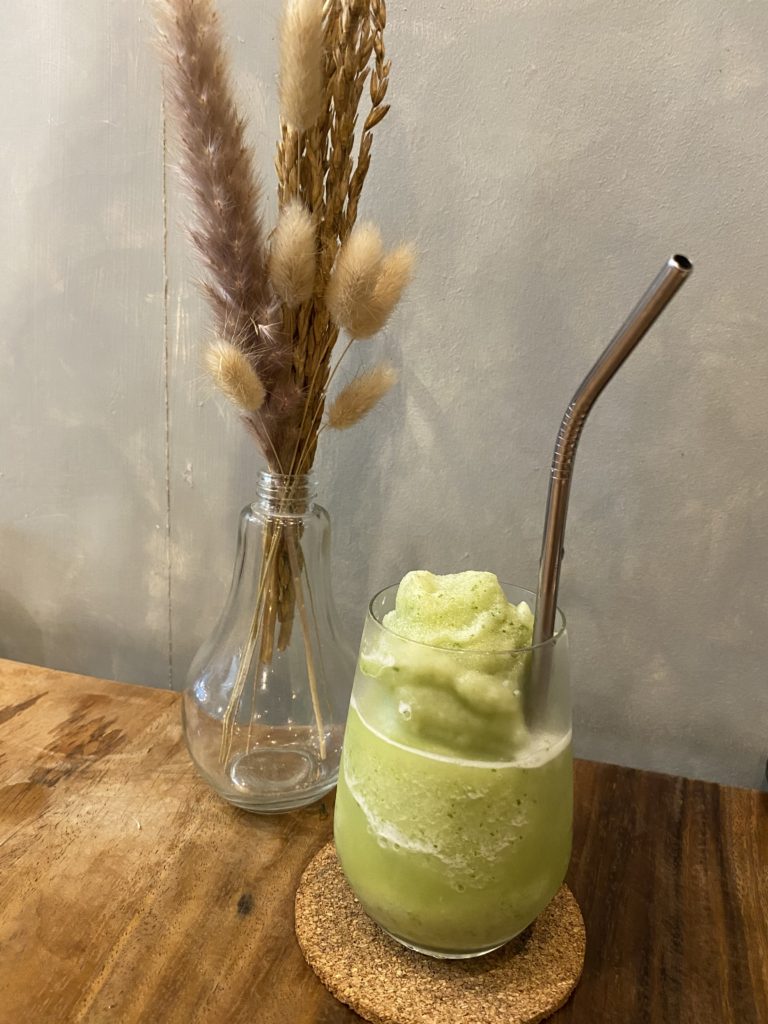 Luzon Visayas and Mindanao inspired medley of appetizers.

I don't remember what these are, basta merong itlog.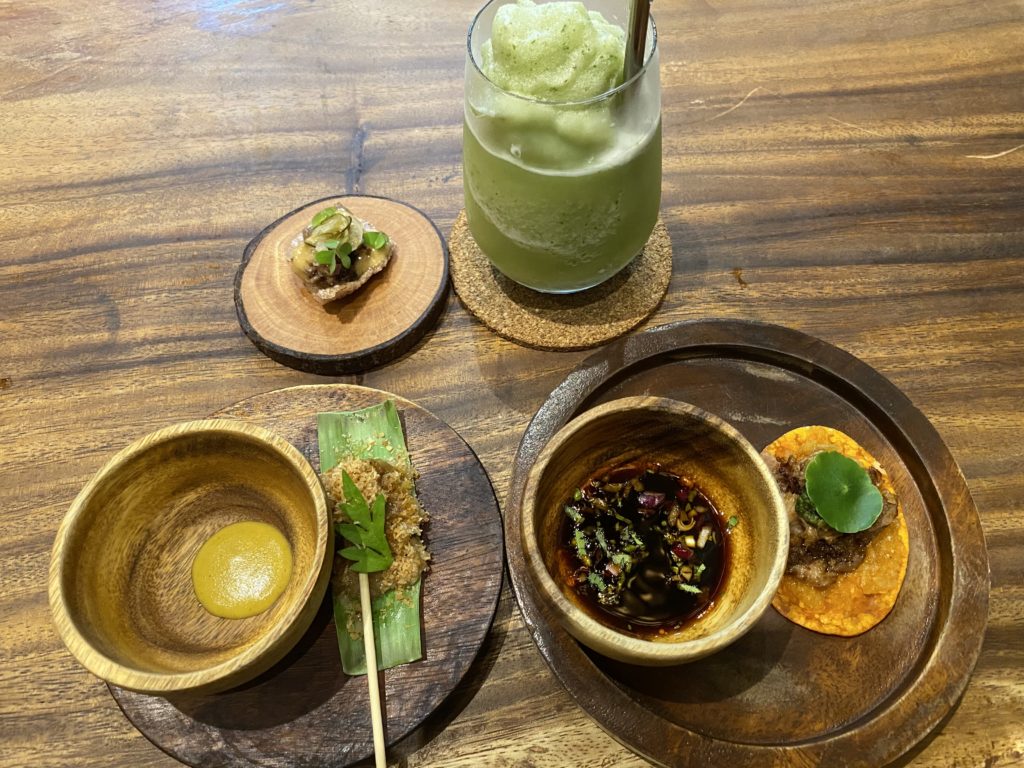 The appetizer is hidden in this vegetable garden.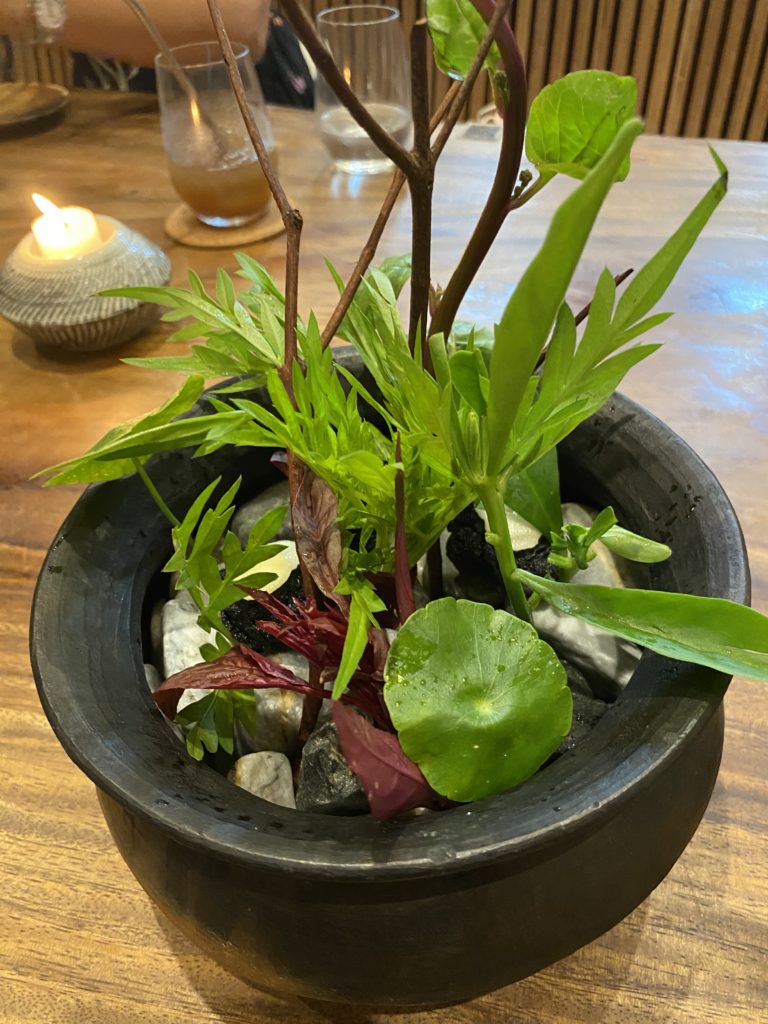 I don't like gardening because I am afraid to touch or see crawling insects or pests so the thought that I will have to look underneath this garden is a little bit daunting, just a little bit.
There it is.  Wala ng tanung-tanong.  I don't ask questions, I just eat. Subo ng subo.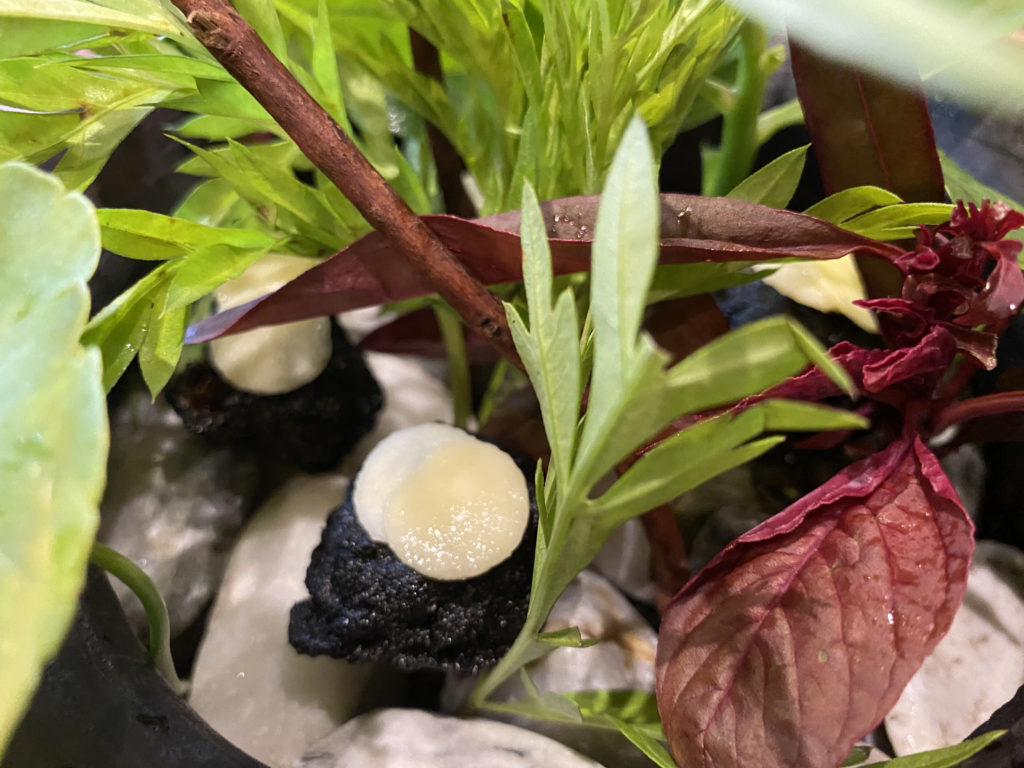 Kahit pakonti-konti ang subo, nakakabusog din ah.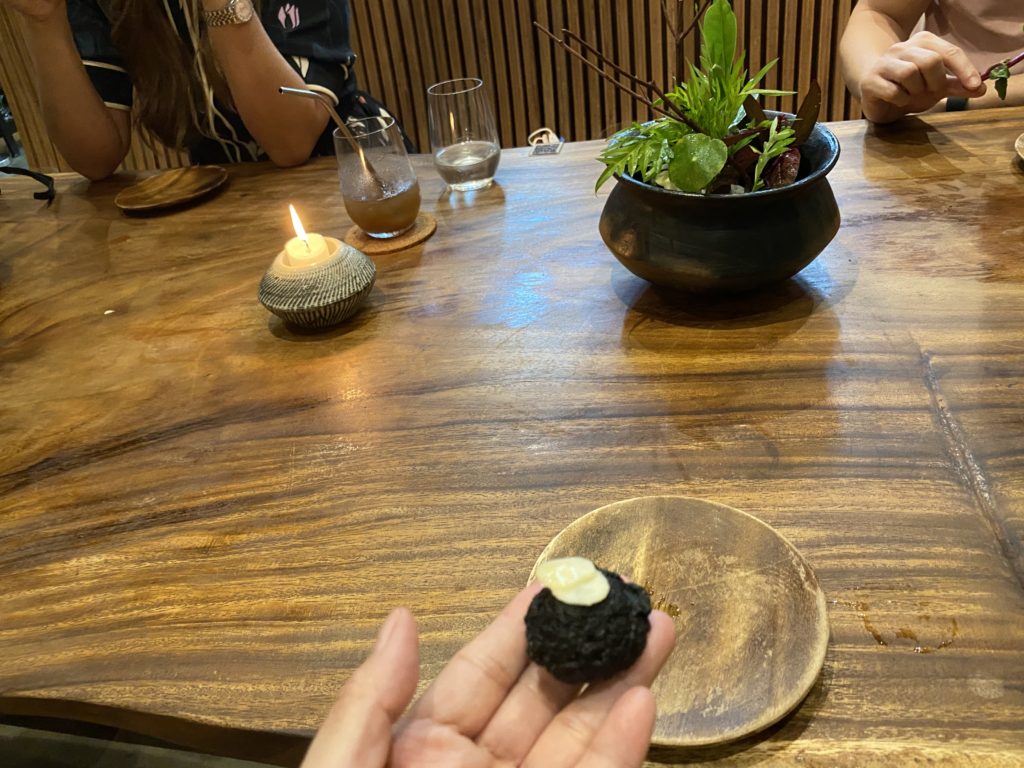 The four of us like this shrimp dish the most among the parade of ingenious culinary art served before us so far. We are talking about ordering one whole tray to go.

By this time, I know Edmund is already inip. Kilala ko na yan. Mainipin kaya hindi pwede sa Michelin starred restaurant. Pang-fast food lang. Hahahah.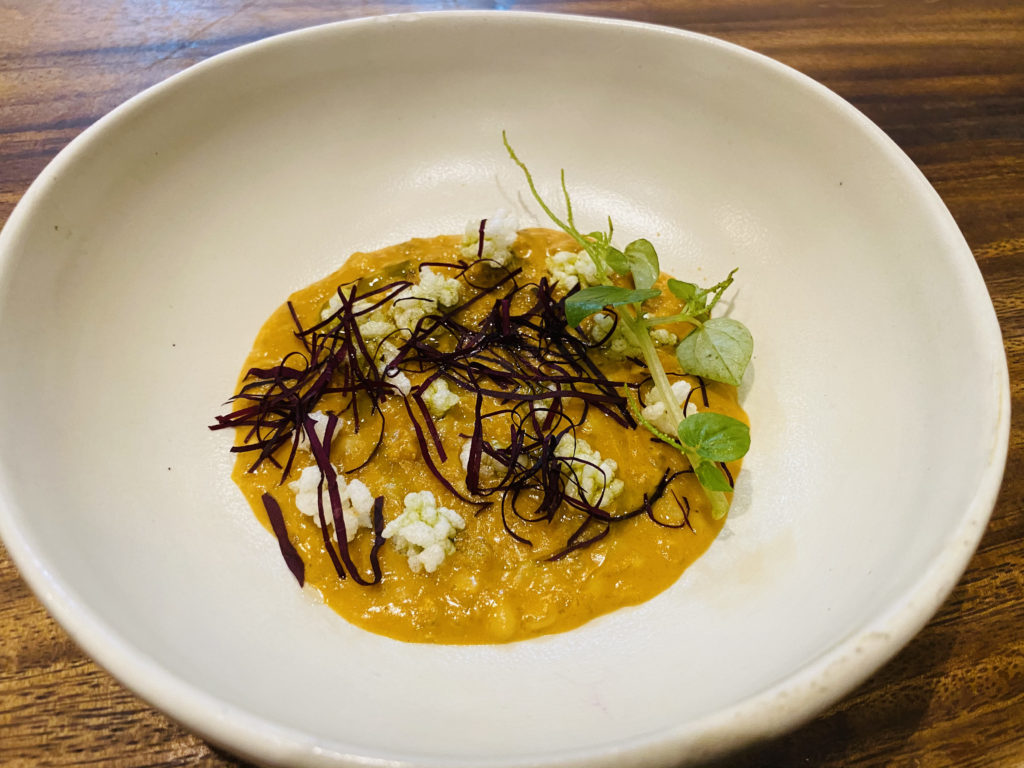 Something frozen to clean our palate before the main course. I can finish ten of this.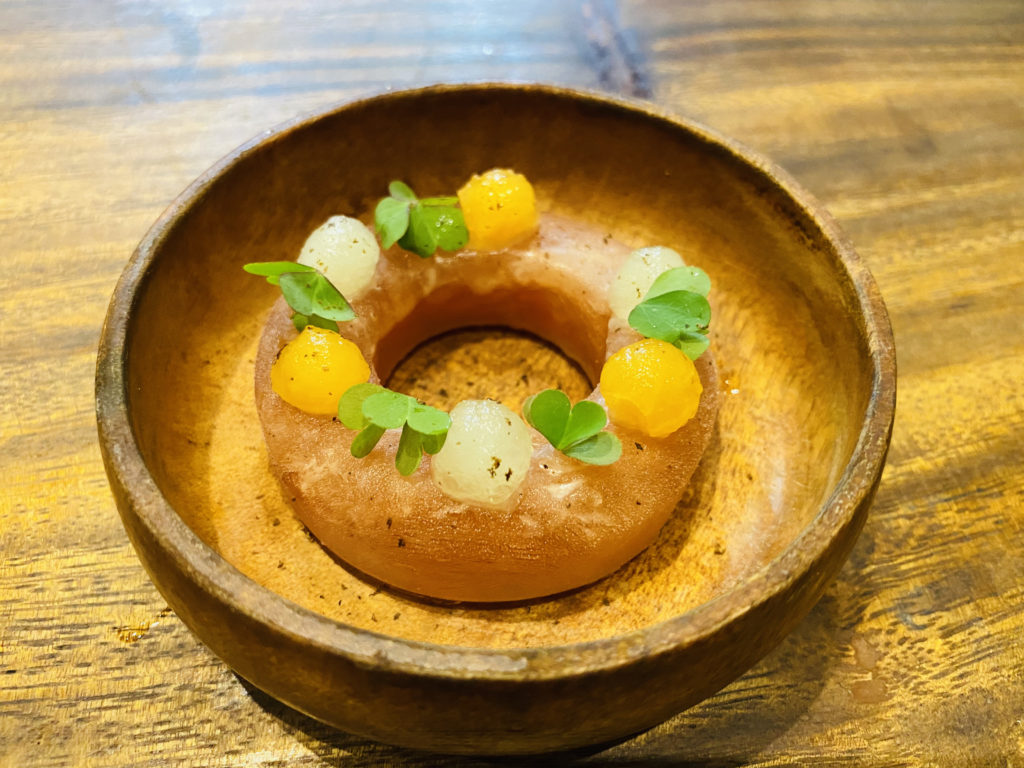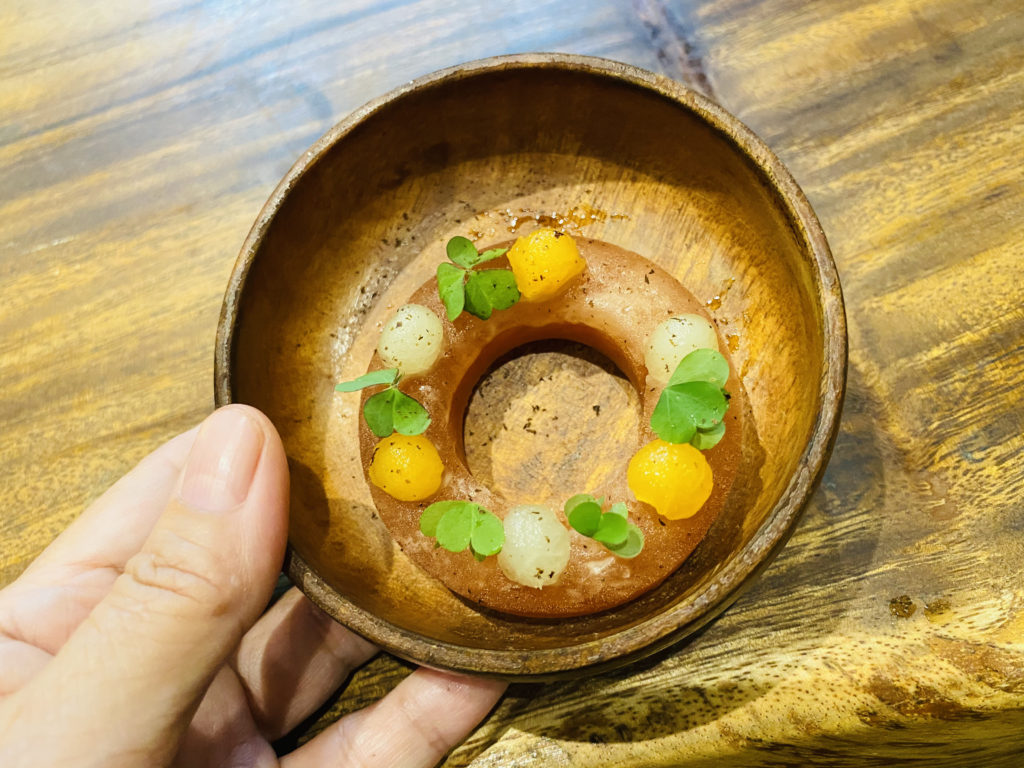 For our finale, Oyen ordered inasal chicken, Derrick had Kare-kare, Edmund and I chose the same dish, beef. I think the beef was better than what they had. Derrick didn't seem to like his kare-kare.

Edmund and I both chose the same main course.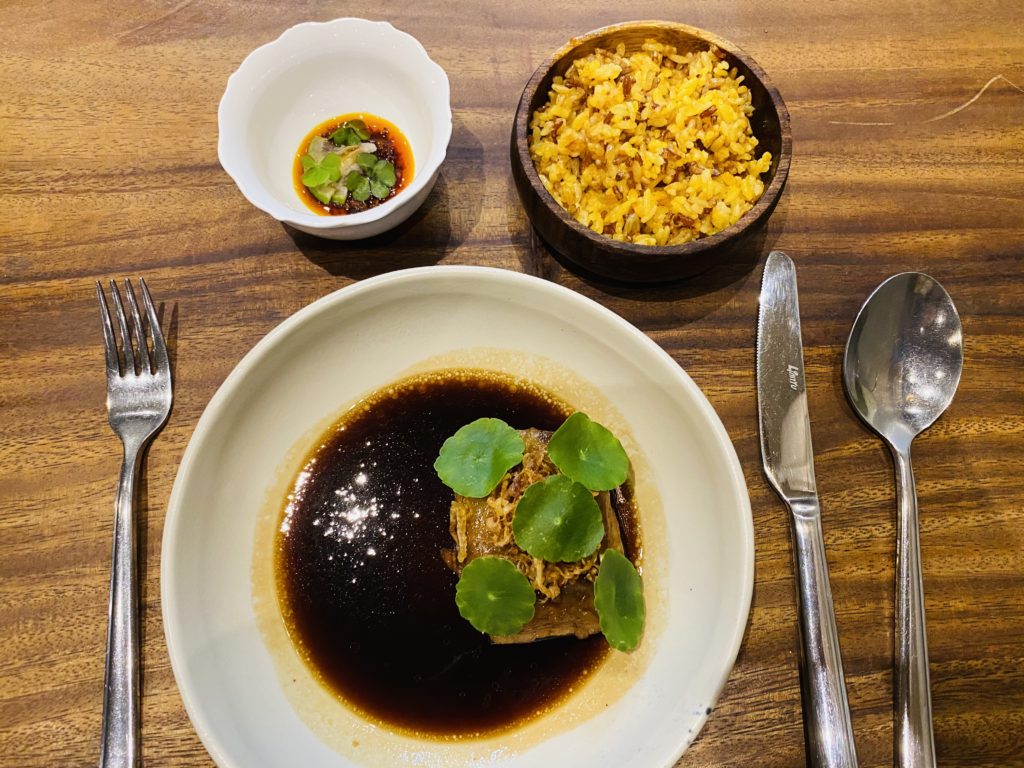 I am not fond of chocolate cake. I wish they served me sorbet instead or a scoop of vanilla or cheese ice cream.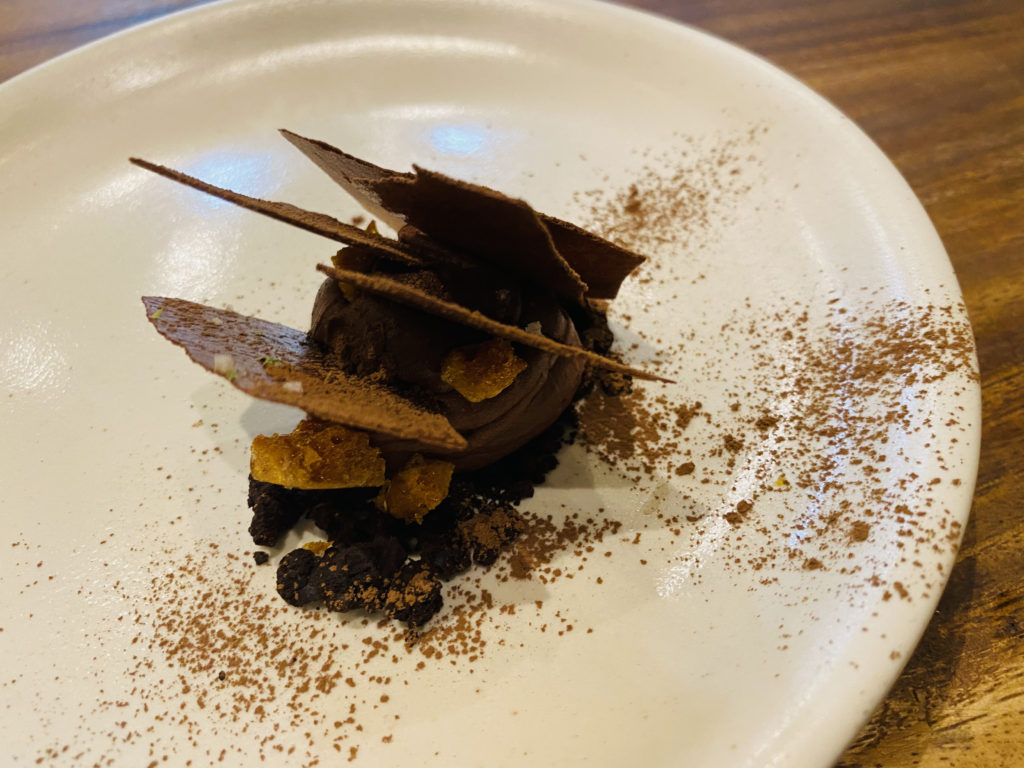 This banana puree or supposed to be ice cream is too heavy in my mouth and "uncold" that it cannot be put in the ice cream category. It's not refreshing and I can't even call it comforting. Sadly, it is not the perfect choice to end my happy meal. Oyen says it reminds her of Gerber.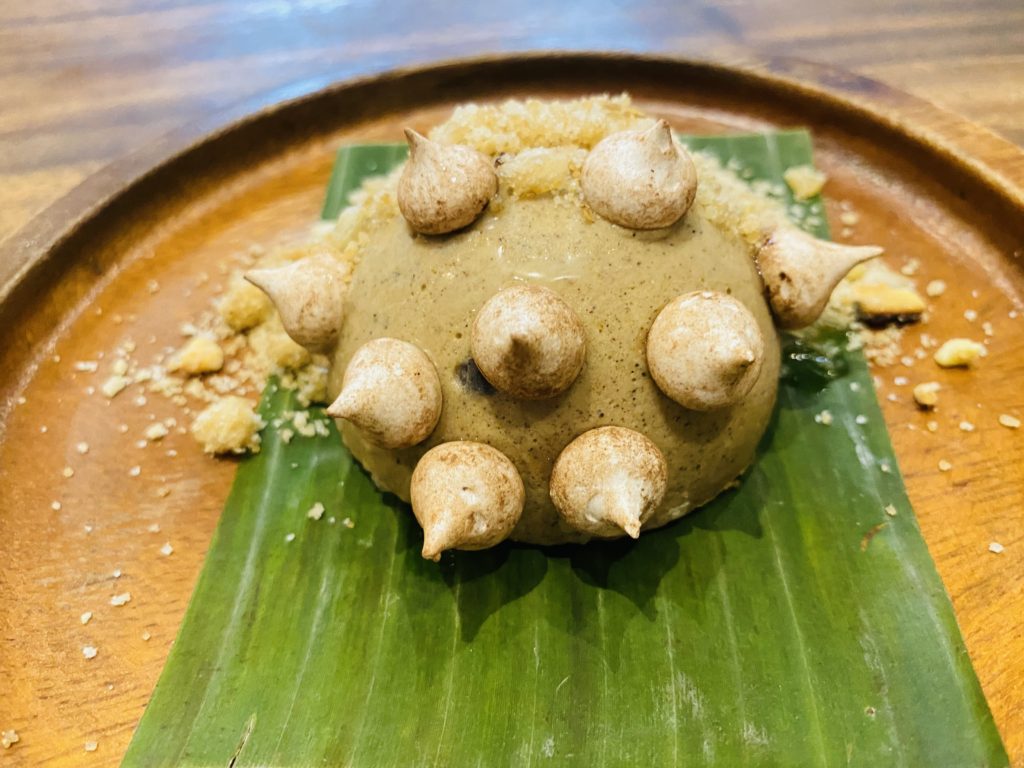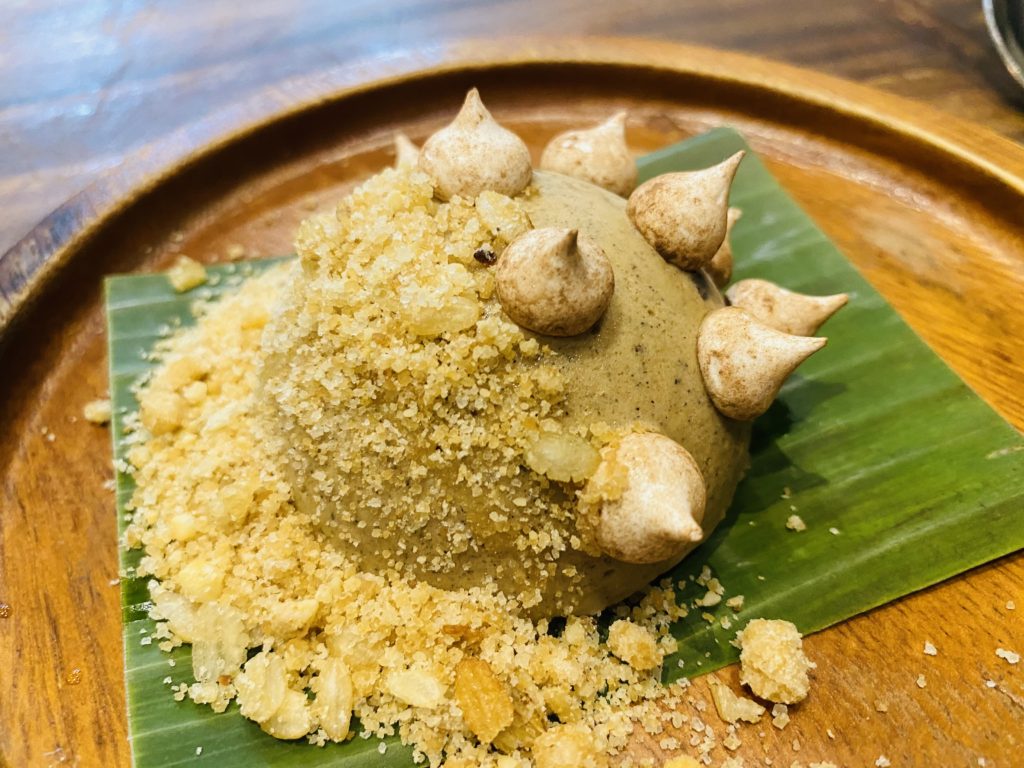 Busog na, nakausli na ang tyan.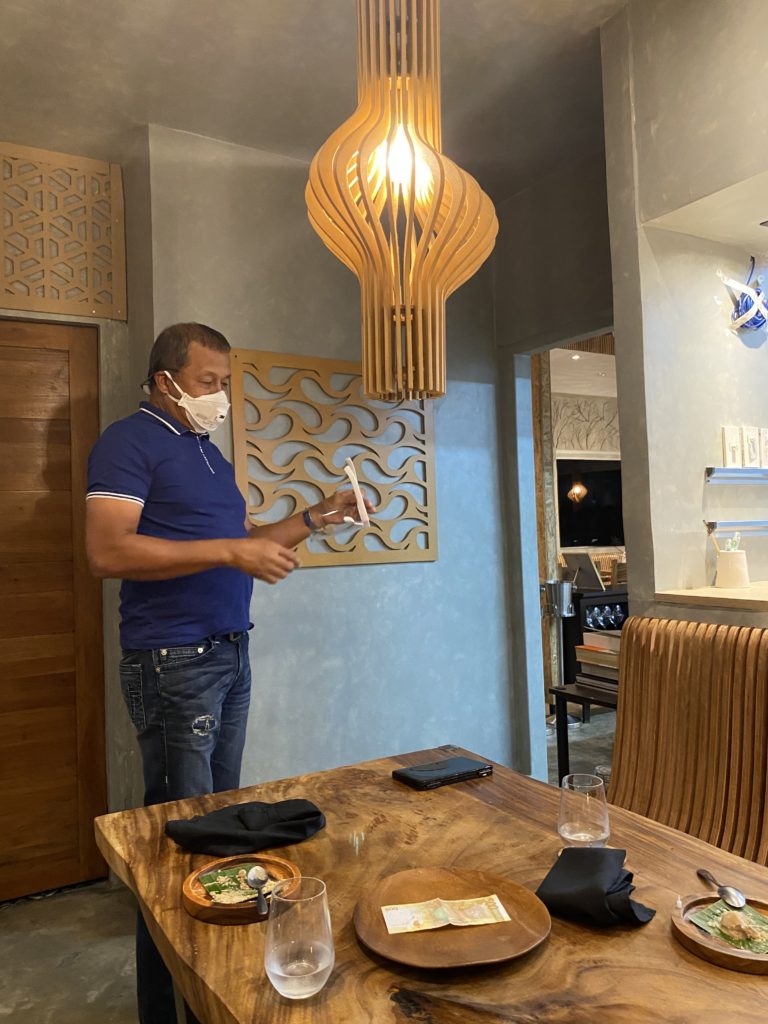 Happiest and blessed birthday to one of God's angels on earth. The world will be a much better place if all the people are like Oyen.

Syempre ako ang nanay kaya para sa akin anak ko ang pinakamabait, pinakamaganda, pinakamasipag, pinakaresponsable, pinaka maaalalahanin (ang haba), maawain, pinakamatalino, at marami pang iba. Paminsan-minsan ay may sumpong at masungit din.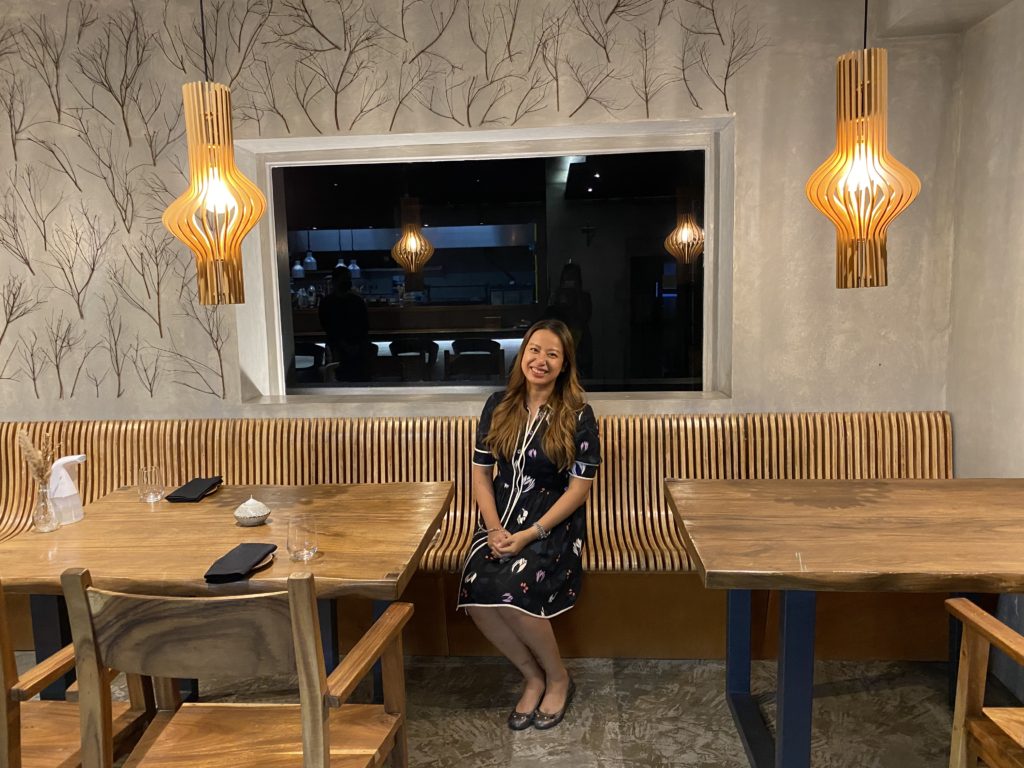 From the restaurant's interior decor, total ambiance, service, food presentation and taste, ingenious use of Filipino ingredients, and twists on common local dishes, Hapag aims to set the bar higher and in my opinion, they have succeeded. This is a restaurant we can all be proud of. Except for the banana something that needs tweaking, I give this restaurant 4.7 stars. We will surely come back.
Thank you anak for bringing us here. I enjoyed the culinary experience, the novelty, and the restaurant is indeed worthy of praise. Good choice!