Whatever race, religion, social status, the day we arrived on earth is very important to each one of us. The day we were born is one single day on the calendar that we don't forget. Even if we don't celebrate openly or grandly, deep in our hearts, we know it's our birthday and that alone gives us a contemplative feeling, and sometimes longing. Our birthday is indeed important to us. We want to celebrate it even with a tiny cupcake, and or a visit to the church.
For the parents, whatever little thing they can do to make their children feel special, they would.
Spaghetti with diagonally-sliced hotdogs, sandwich with mantekilya, ice-cold Coke, Goldilocks cake, it's a day of celebration.  This is also true in our family.
Two weeks before her birthday, I instructed our assistant Kay Anne to have a tarpaulin made.  Our staff usually have something like this for our birthdays but since Oyen can't have a celebration with our staff, a big tarpaulin hanging at home will create a festive mood kahit walang party, kahit walang bisita, kahit walang handa.
I used the photo I took on Valentine's Day.
This's my daughter's second covid-era birthday.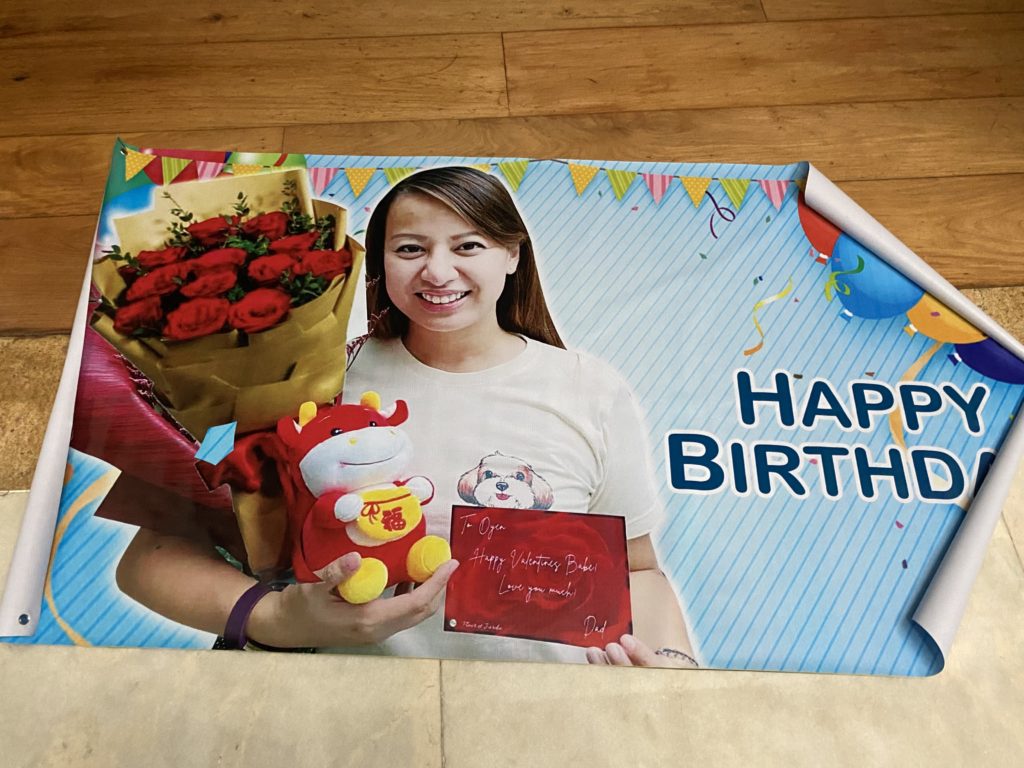 I implored the father to help me hang the tarpaulin kasi kailangan mahaba ang legs and arms.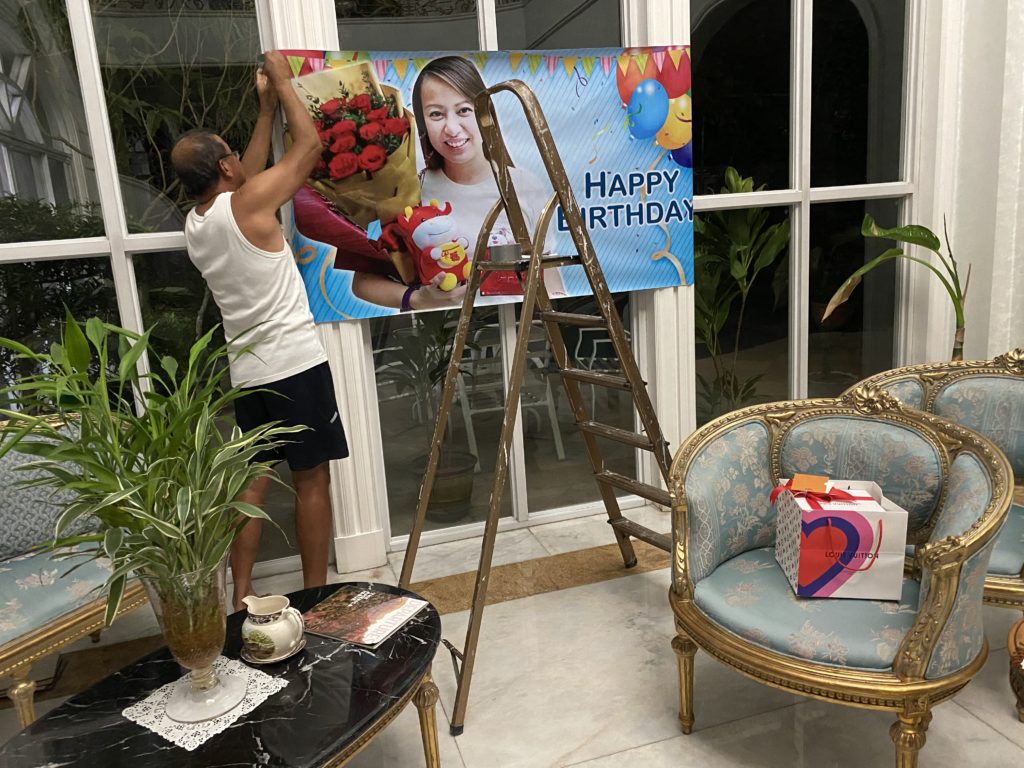 She spent the weekend at her in-laws' house so when she arrived in the afternoon of her birthday, she was surprised to see her giant self smiling at her.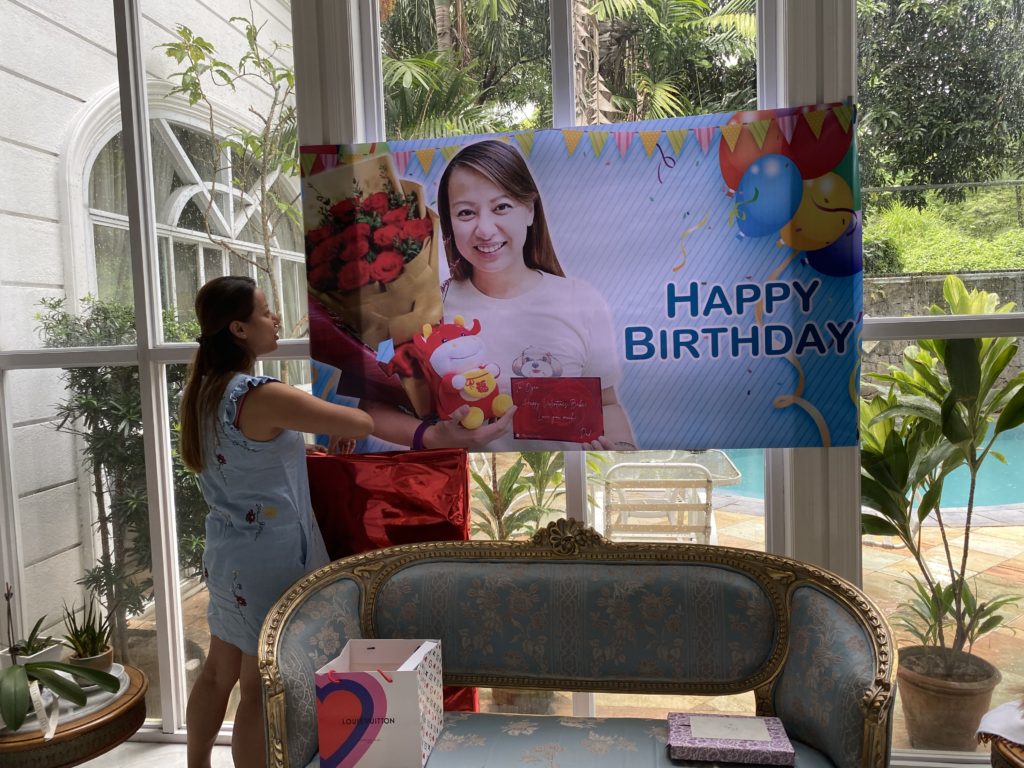 a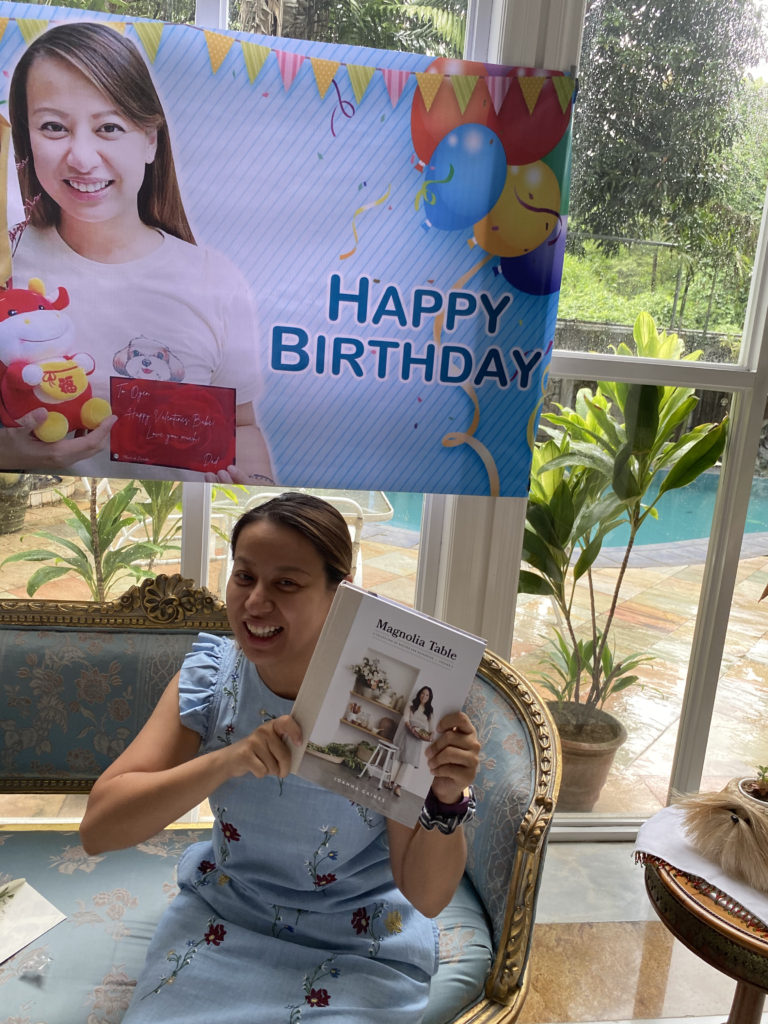 Nahawa na yan sa akin, mahilig na sa art.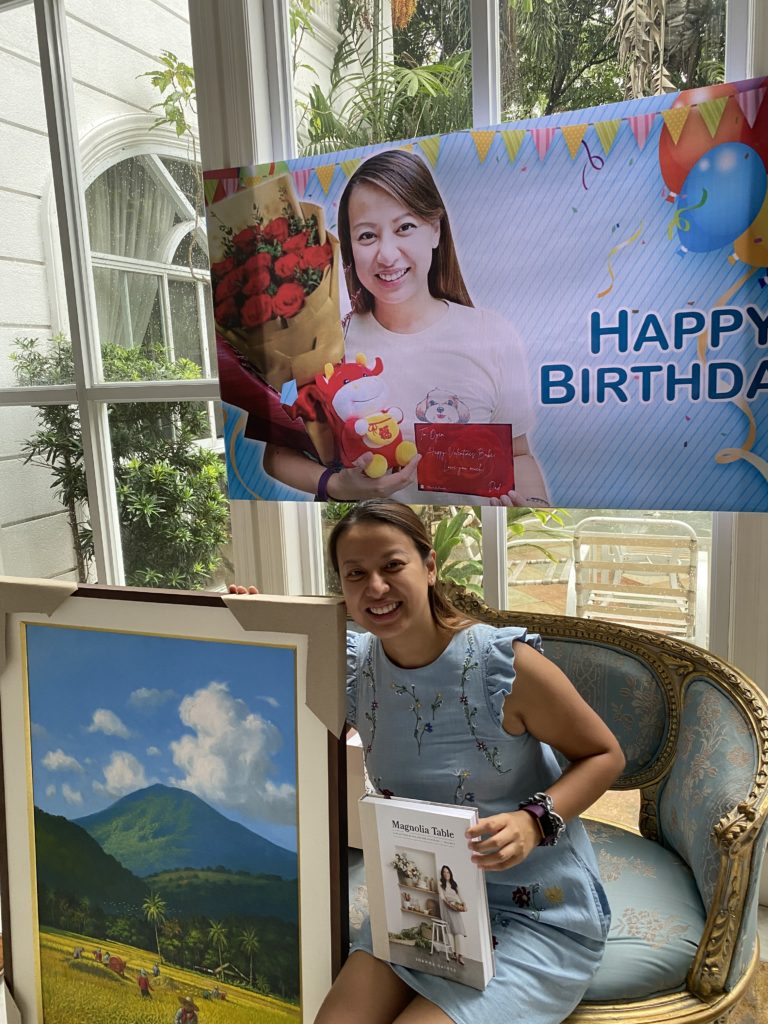 Happy birthday to you, happy birthday to you, happy birthday happy birthday, happy birthday to you.
Anak, we want you to be happy and healthy always. May God grant you everything your heart desires.
Love you babe.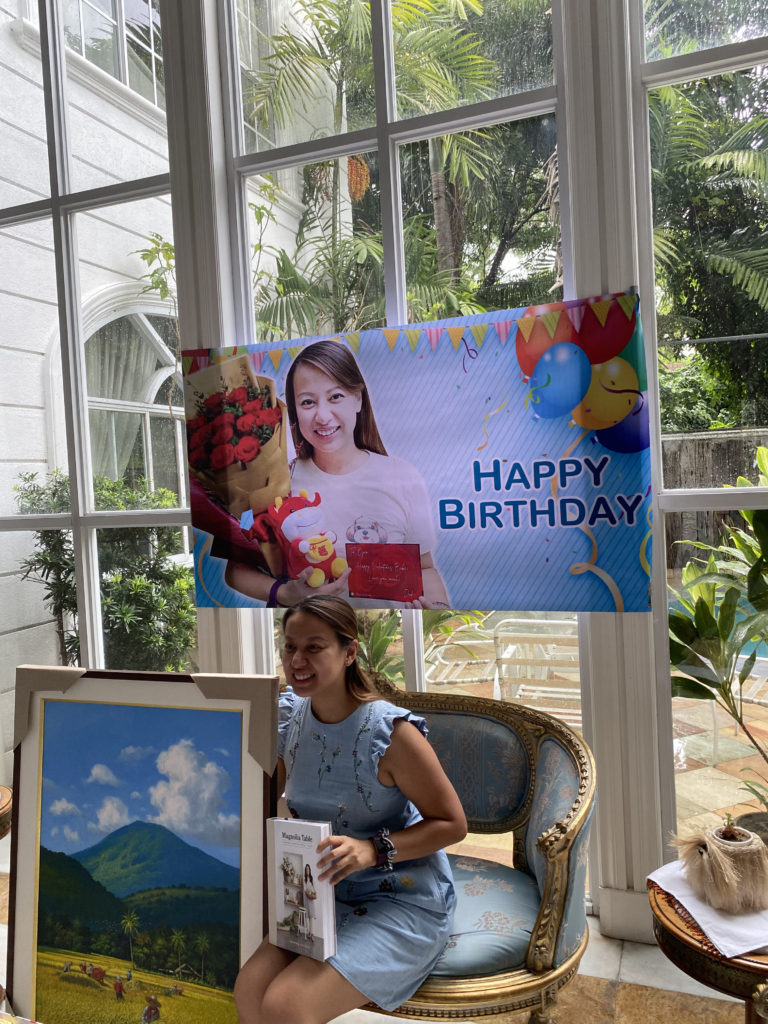 Oyen ordered food for the household staff.