December 25, 2021
I am again the host of our family Christmas lunch.   Just like in the past,  I have no special dish or menu.  My default is always steamed dungeness crabs and Maine lobsters.  I am a regular customer in Ranch 99 and the top buyer of crabs and lobsters.
For today,  I am buying one dozen of each.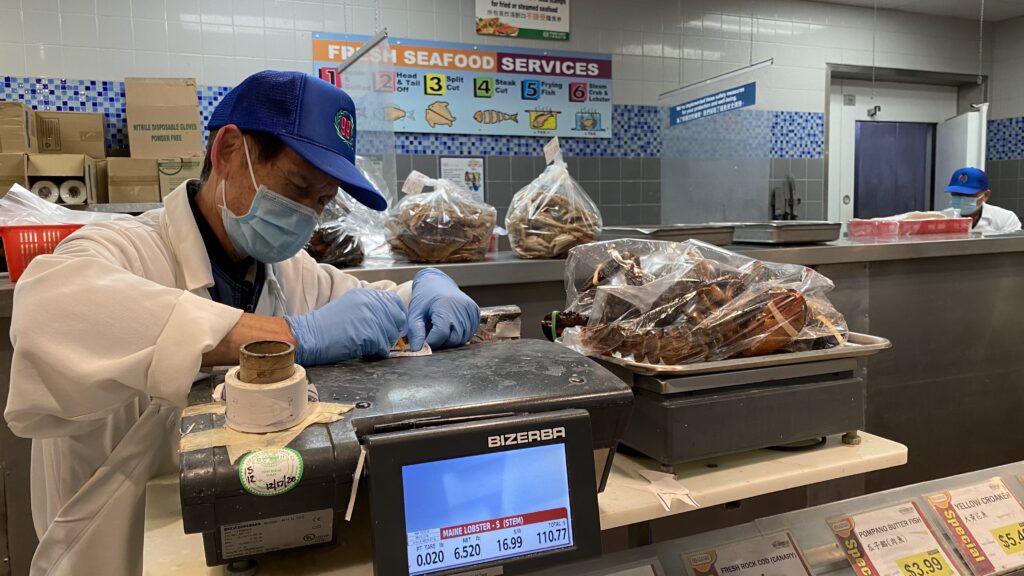 I want to serve the most delicious sopas in the world.  I bought a large pot. a whole organic chicken,  and all the ingredients necessary to make super sopas.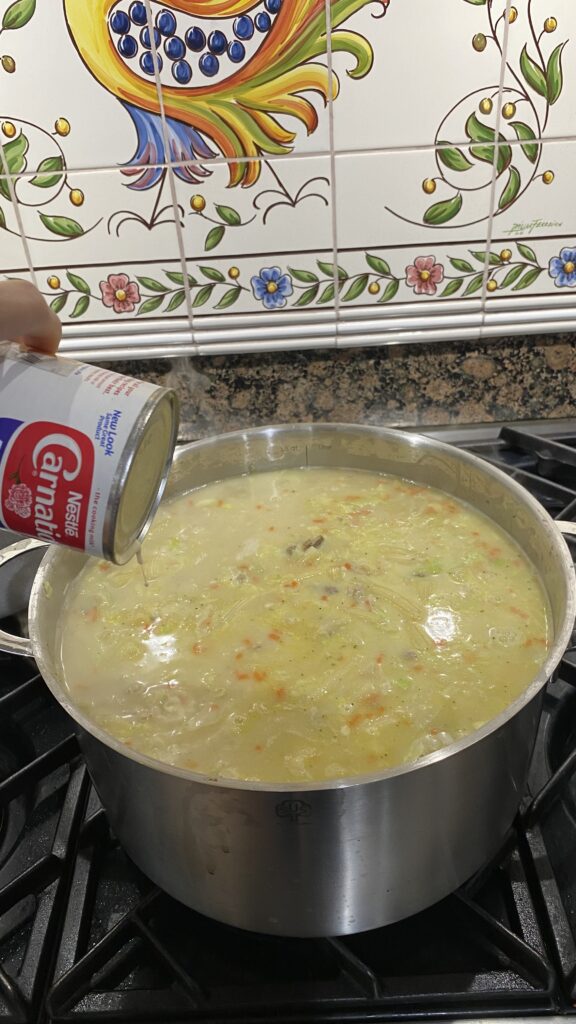 Ang problema, palpak ang nabili kong macaroni. Made in C kasi. That's true. It's absorbing all the water.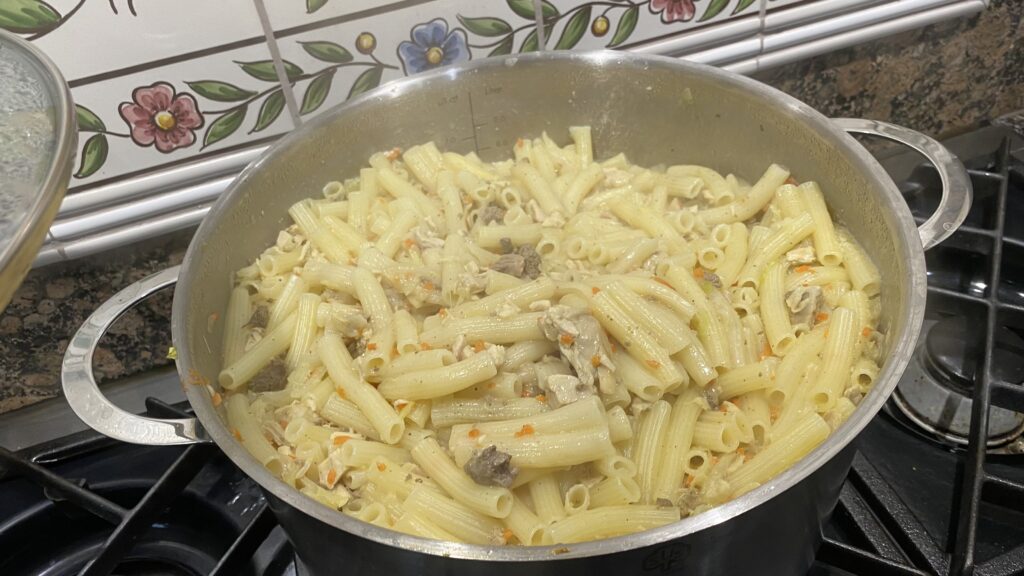 Edmund drove for an hour each way to pick up this large lechon from a Filipino restaurant recommended to him by Joseph.   Kawawang baboy.  What has this piggy done to deserve being roasted with exposed butt?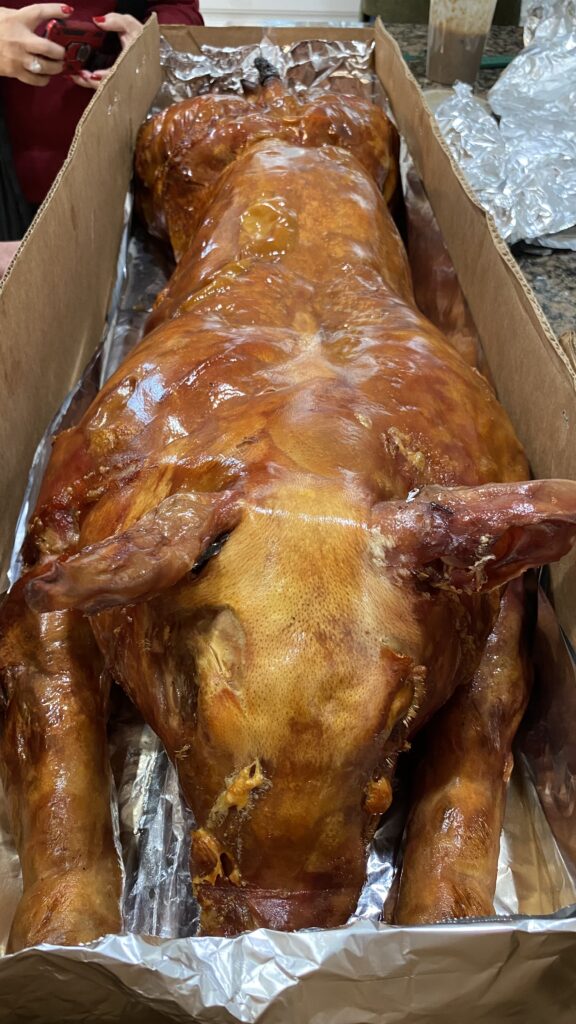 Here comes the Tans:
Kuya Lito and Dimple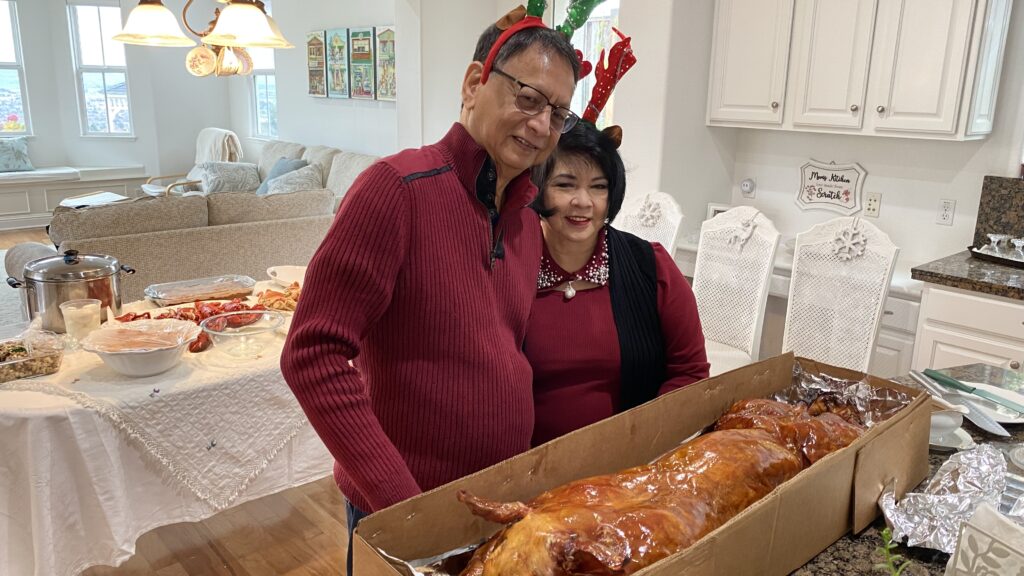 Kuya, Justin, Tintin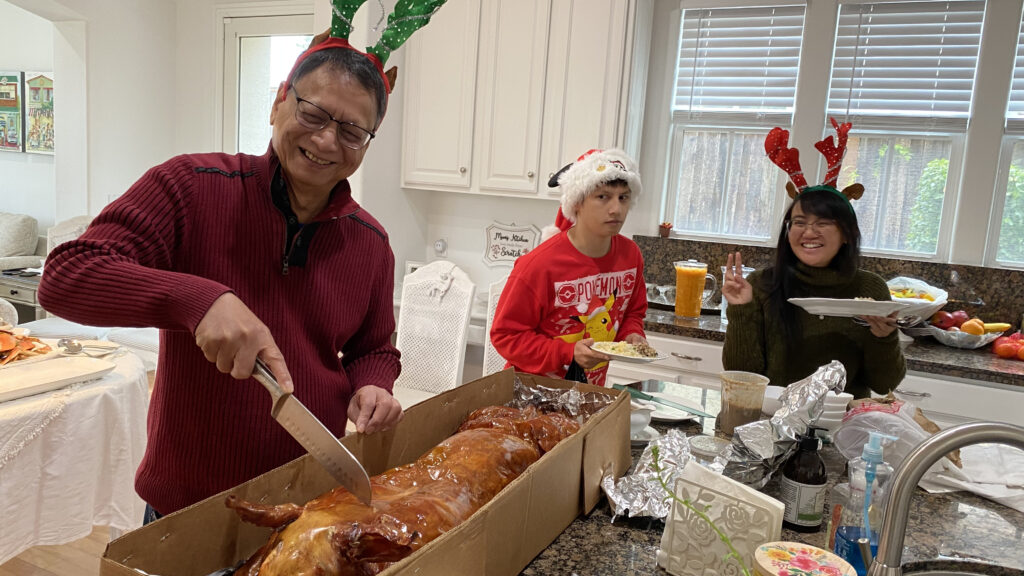 Patrick, Jen, and baby Belle arrive.

Kuya Romy's delegation comes.

When you attend a big party the waiters are the ones cutting the lechon and they usually ration the skin.  Here, one can have all the skins you want.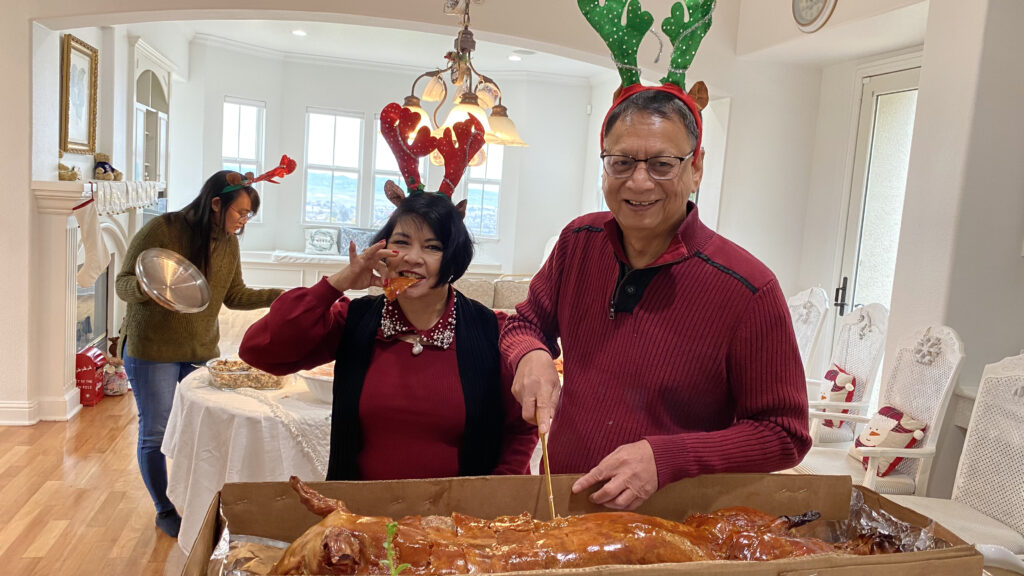 My sister is tops when it comes to parlor games.  She comes up with games that are unique.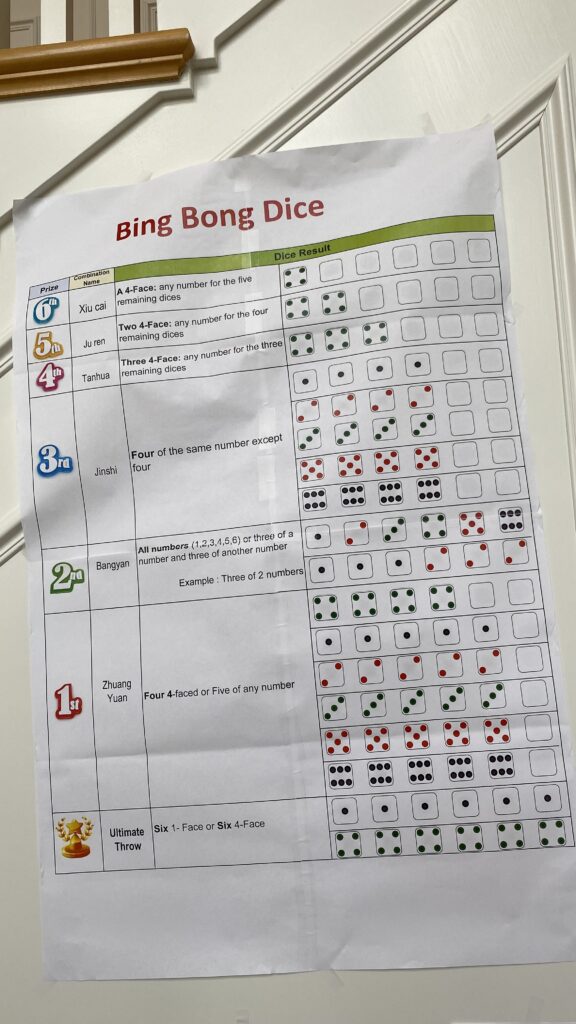 She has a thousand dollars worth of prizes.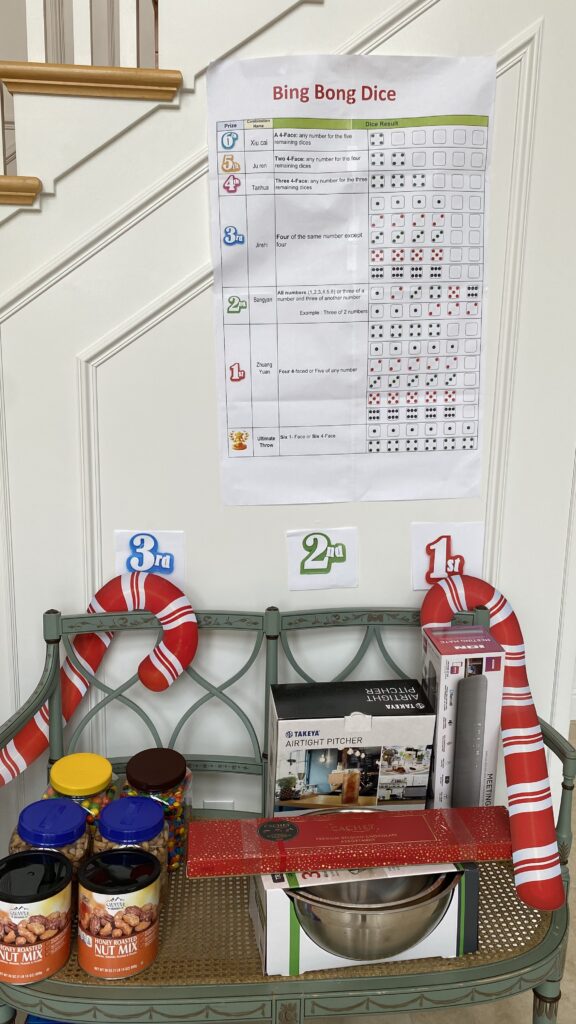 JR, Len Ate Ella, Jackie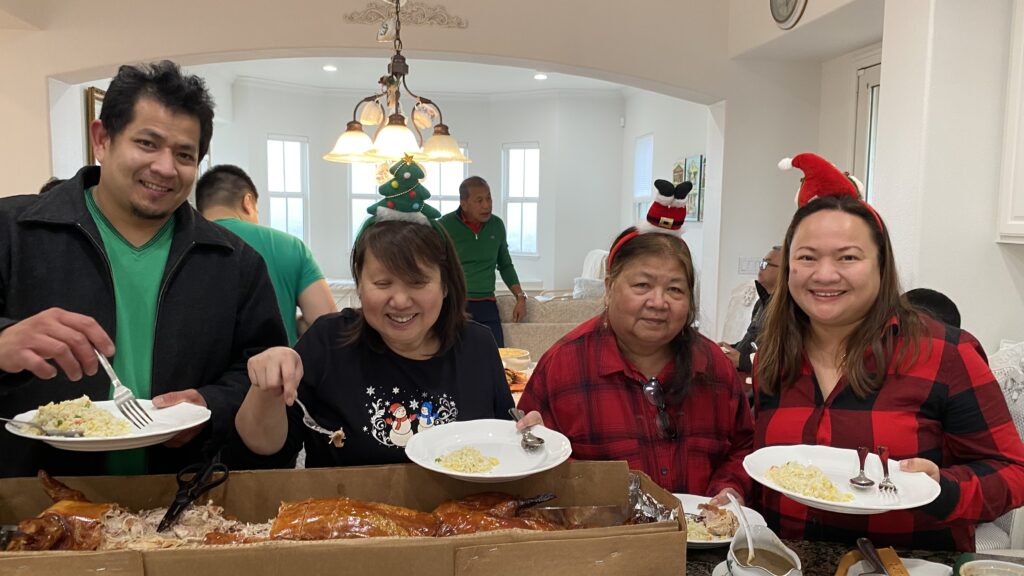 Bong, Len, Sherwin, Raffy, JR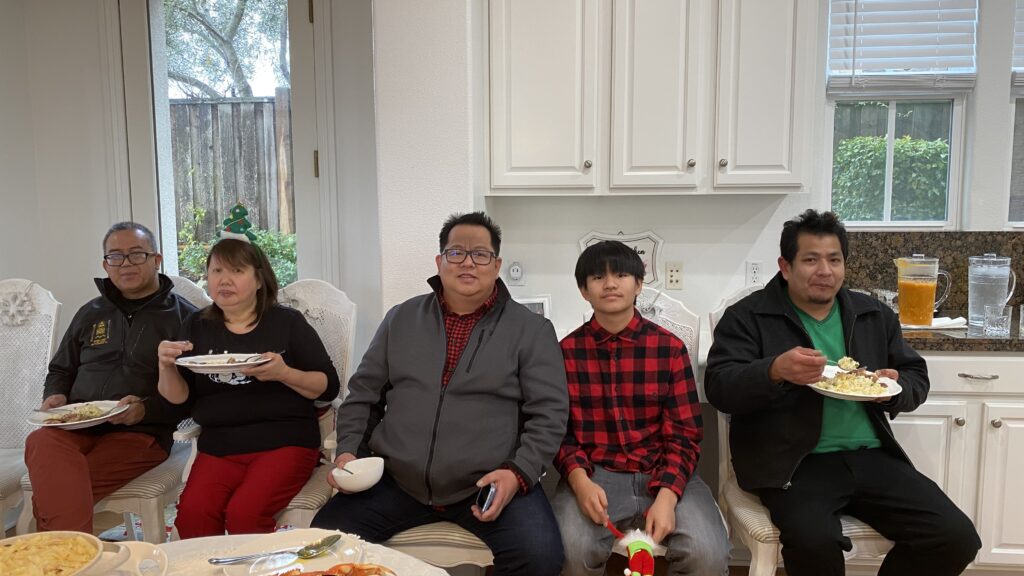 Mr. Woods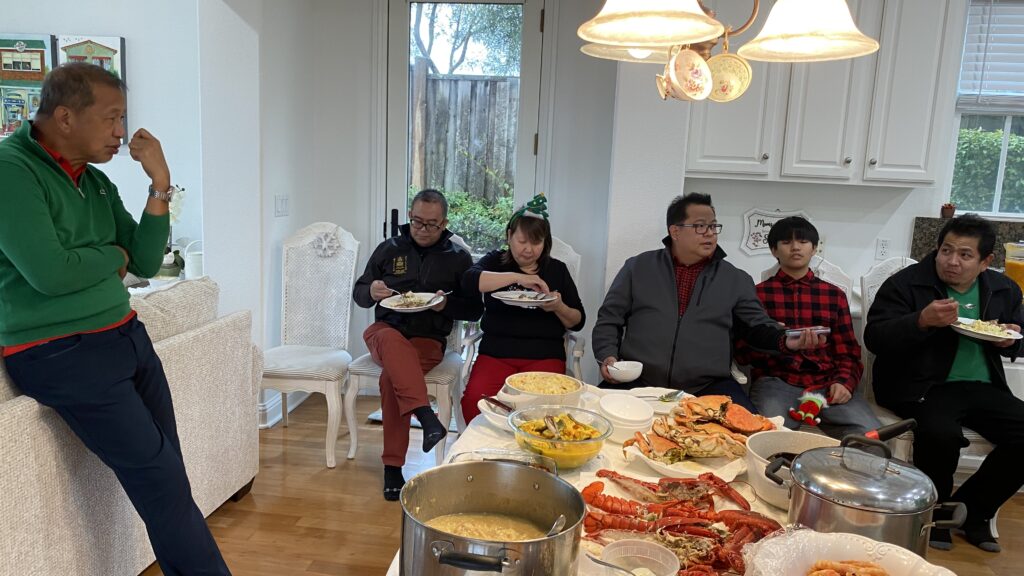 Kuya Romy is for Leni Robredo and Kiko Pangilinan.  Just like many Leni supporters, he is very intense. He would pounce on anyone he hears is for BBM. My sister annoys him more by saying "basta ako kay BBM."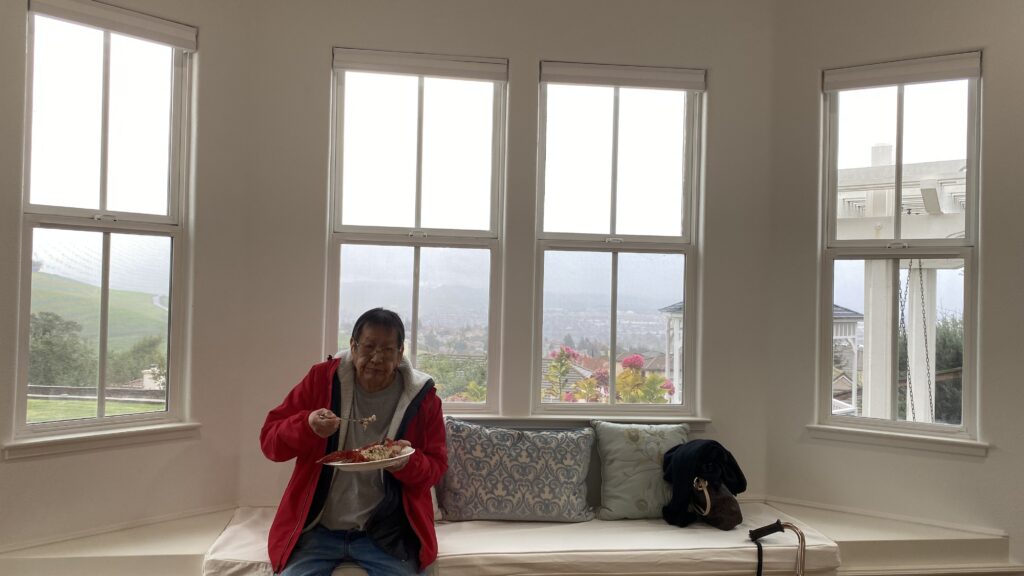 Ate Ella follows Kuya Romy's political choice.   Jackie is for BBM.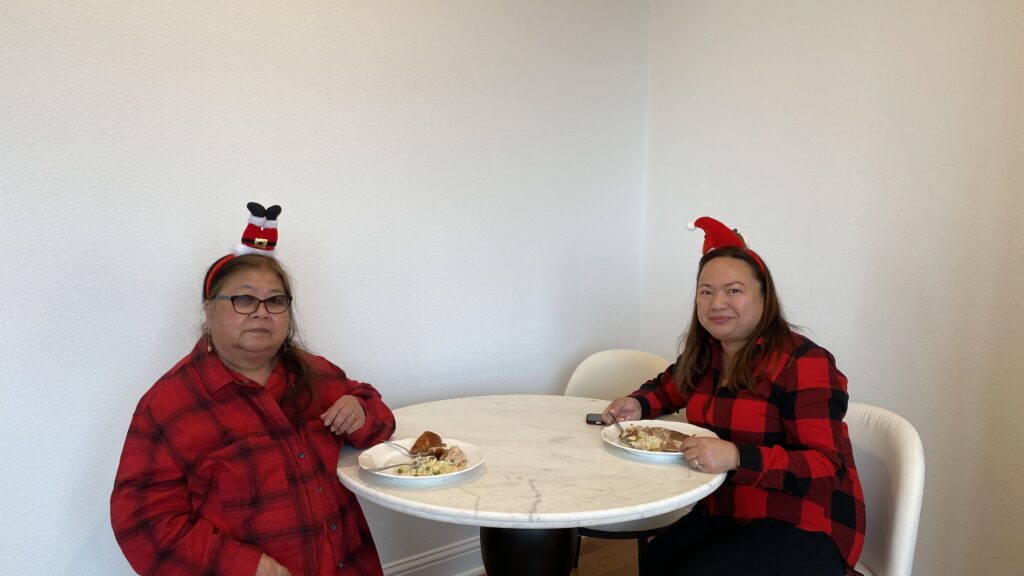 My freshly-picked and squeezed kalamansi juice is a super hit. Kala ko isang pitchel lang ang mauubos nila pero eto pang-apat ko na itong kanaw. Akala nila merong special ingredient. Wala, masarap lang talaga yung kalamansi namin. Ubos agad itong 4th pitchel. Sorry wala na.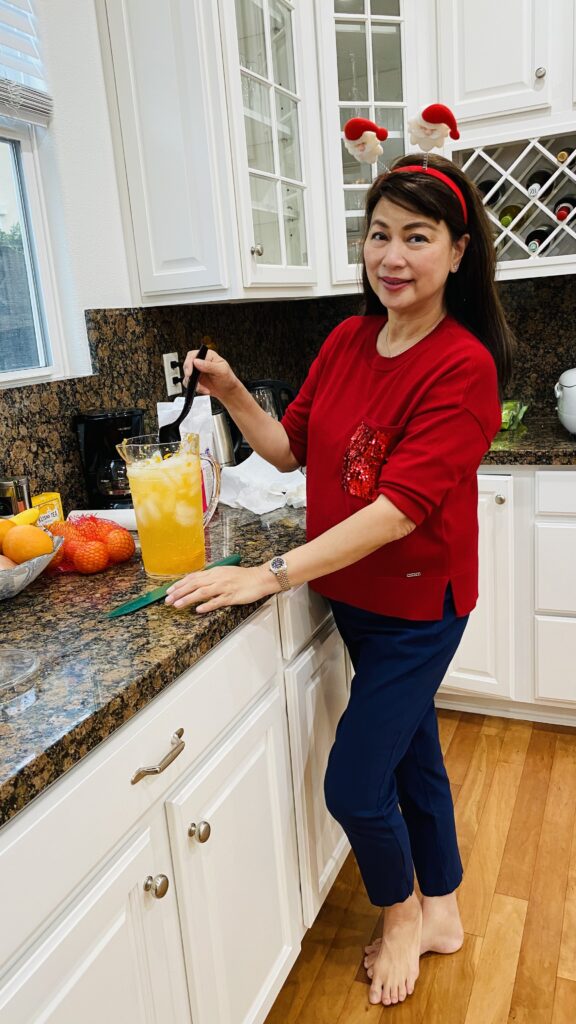 Kuya, Patrick, Jenny, Baby Belle, Nyke, Justin, Tintin, Dimple.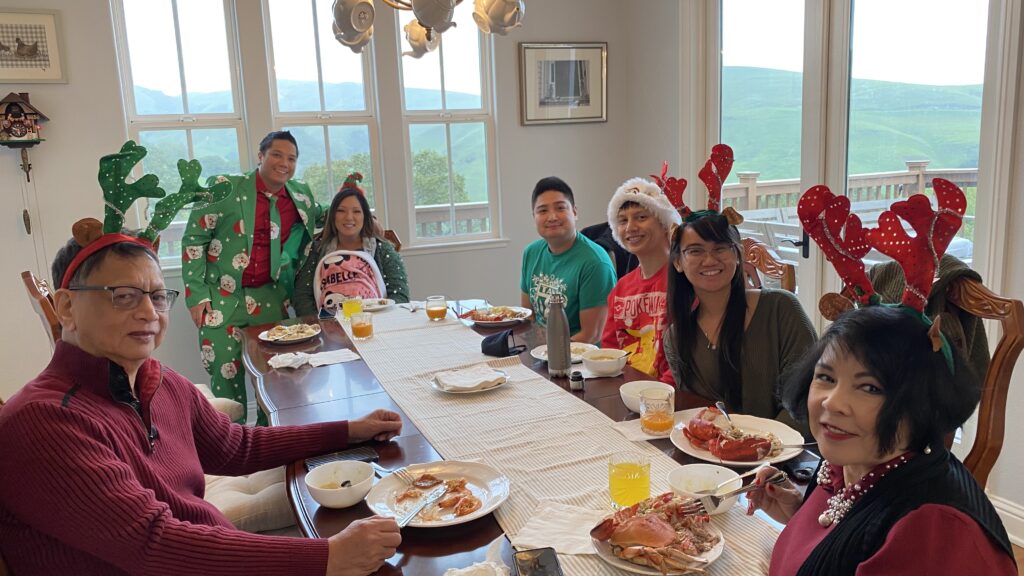 Kay and Baby Bryson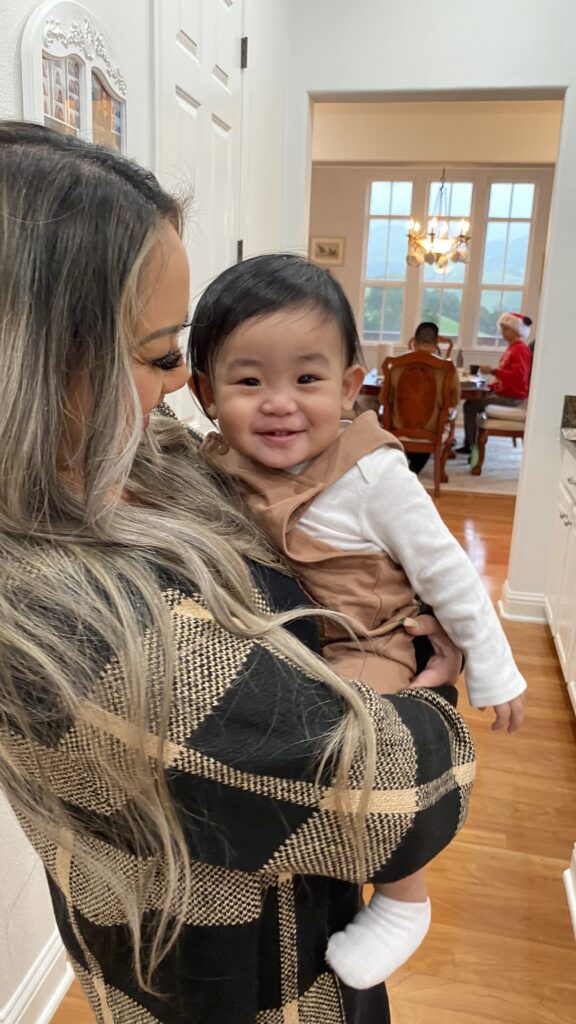 Lolo Edmund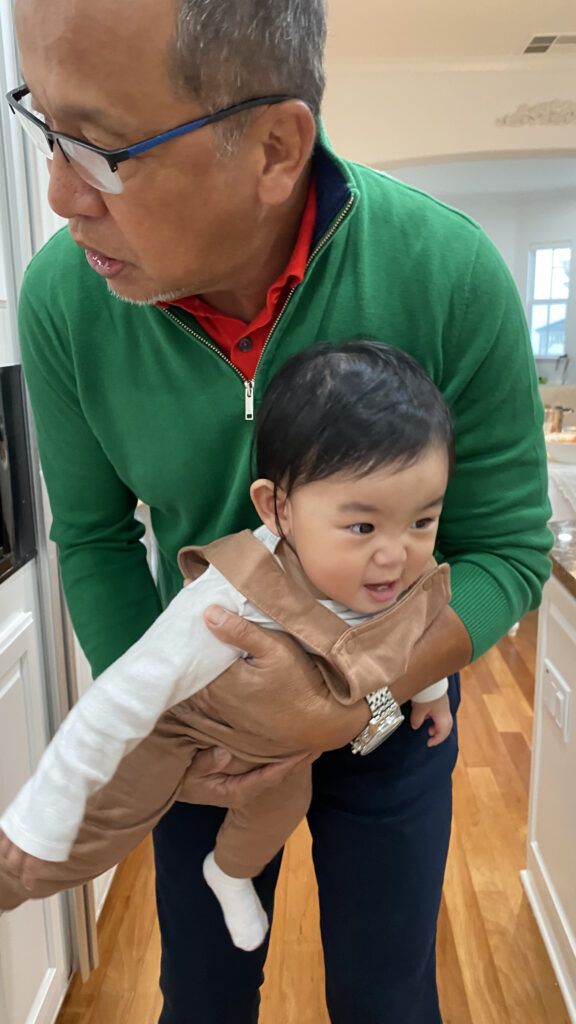 Nagpapractice na.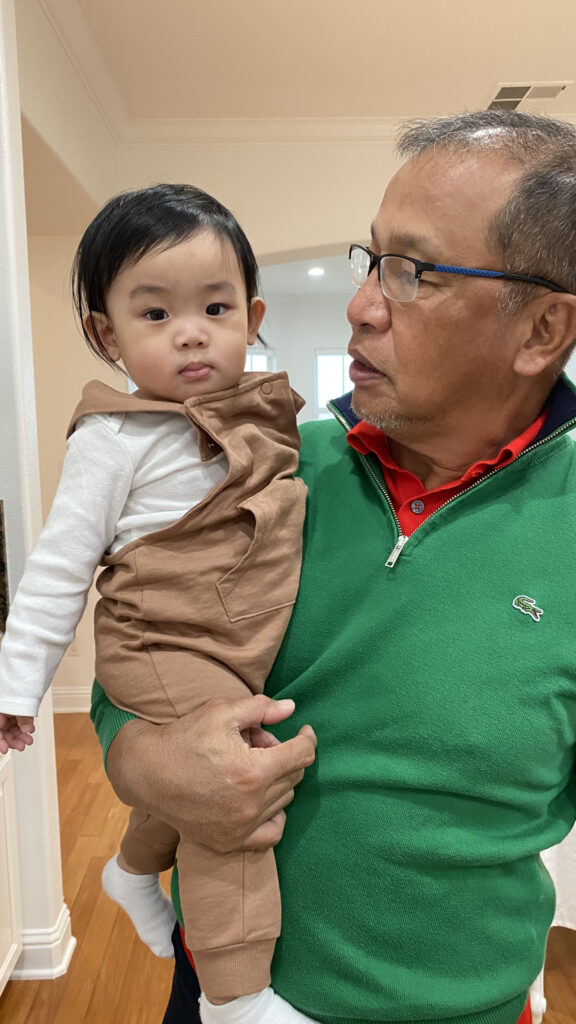 Imagine the dirt stuck on the soles kaya no footwears are allowed here.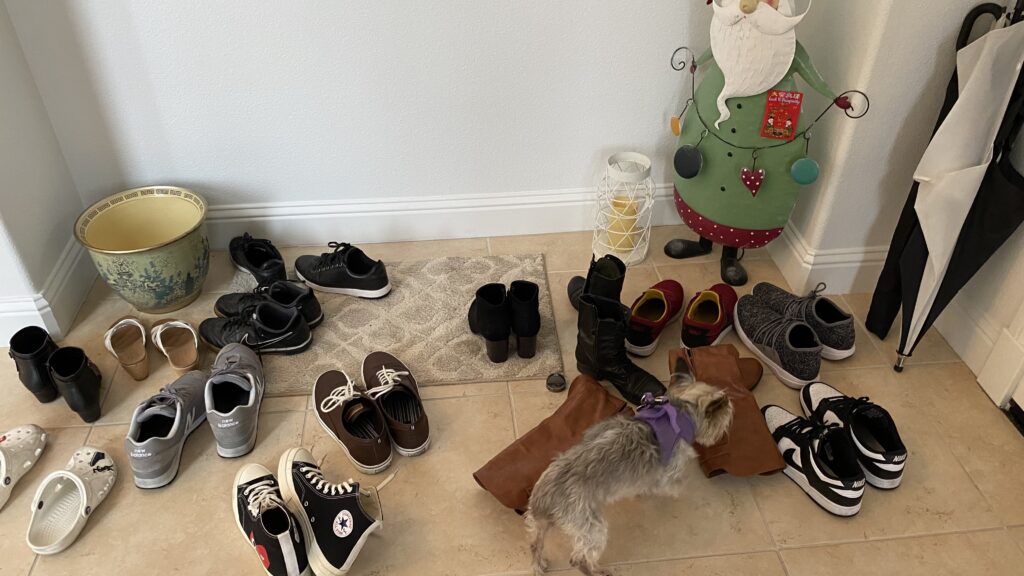 Game prizes are courtesy of Aileen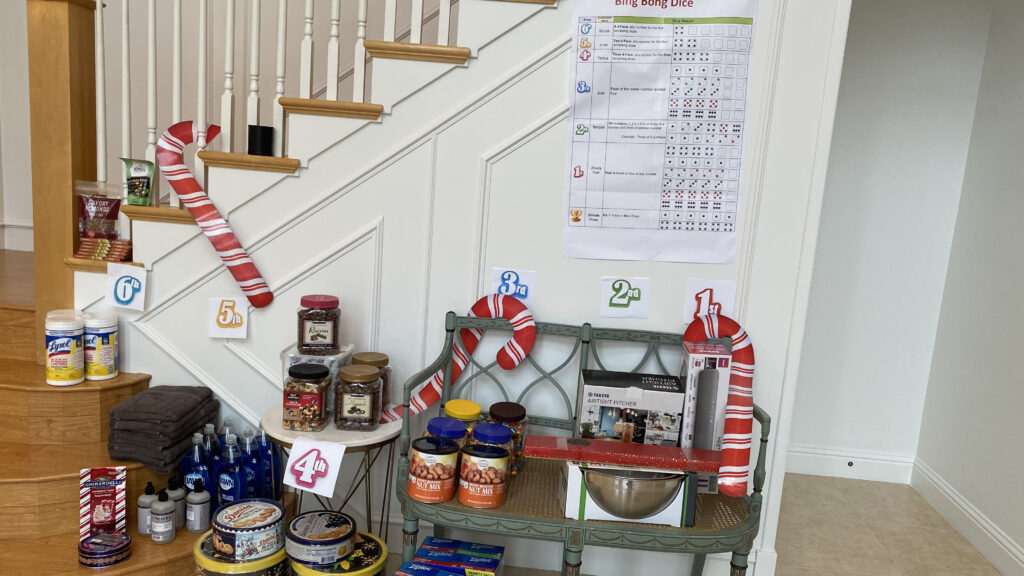 Sherwin, Jackie, Ate Ella, Kiya Romy, Raffy, JR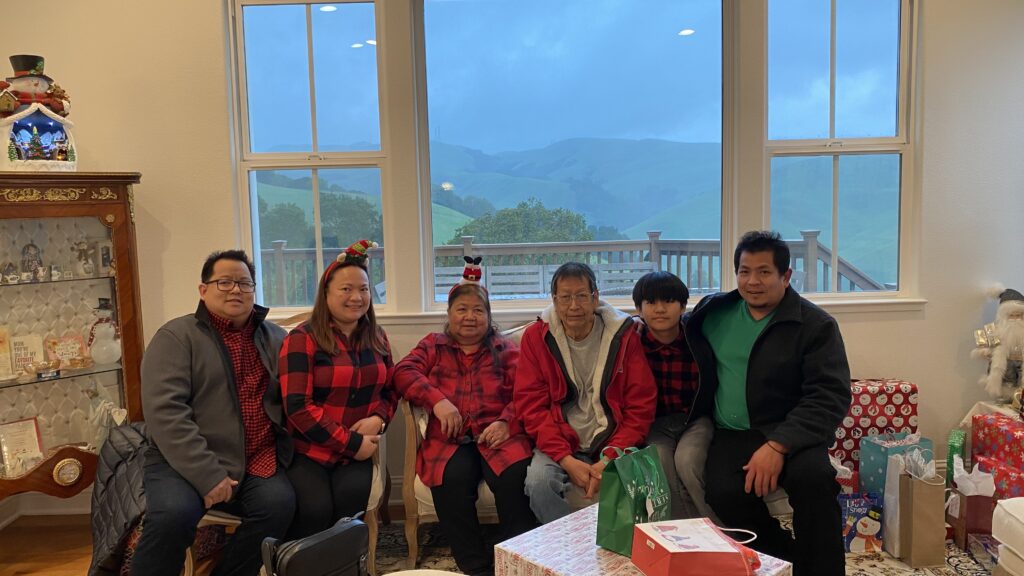 Tintin, Bong  Len, Kay, Bryan, and Bryson.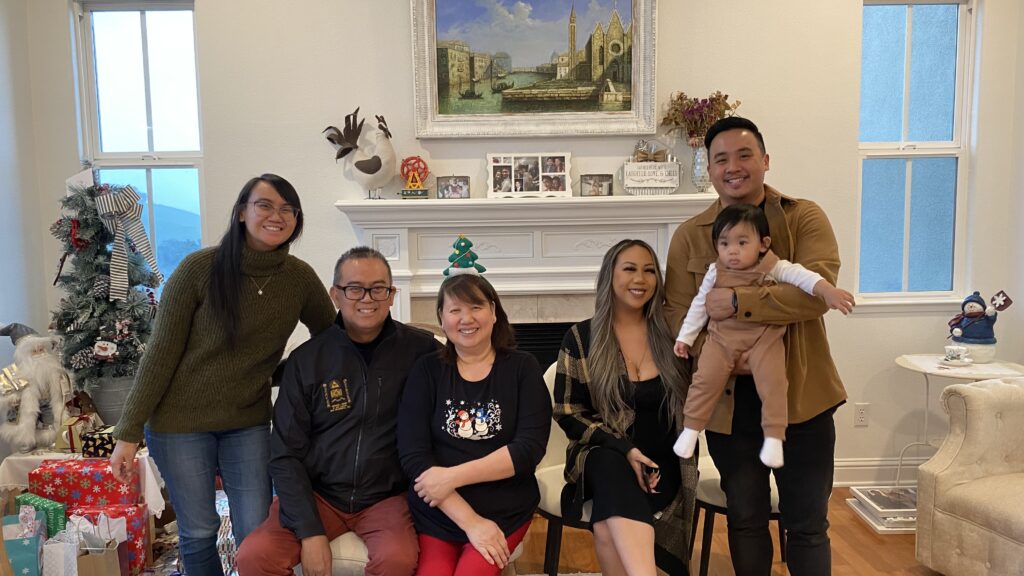 Lola's world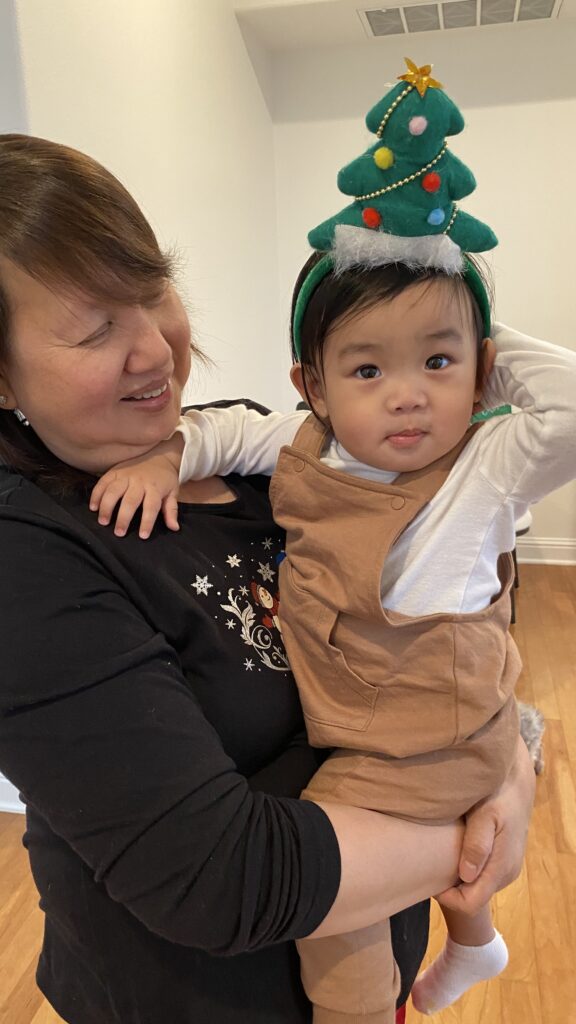 First time dad, Patrick  with his two-month-old baby girl, Belle.  Lola Aileen is with 10 months old apo, Bryson.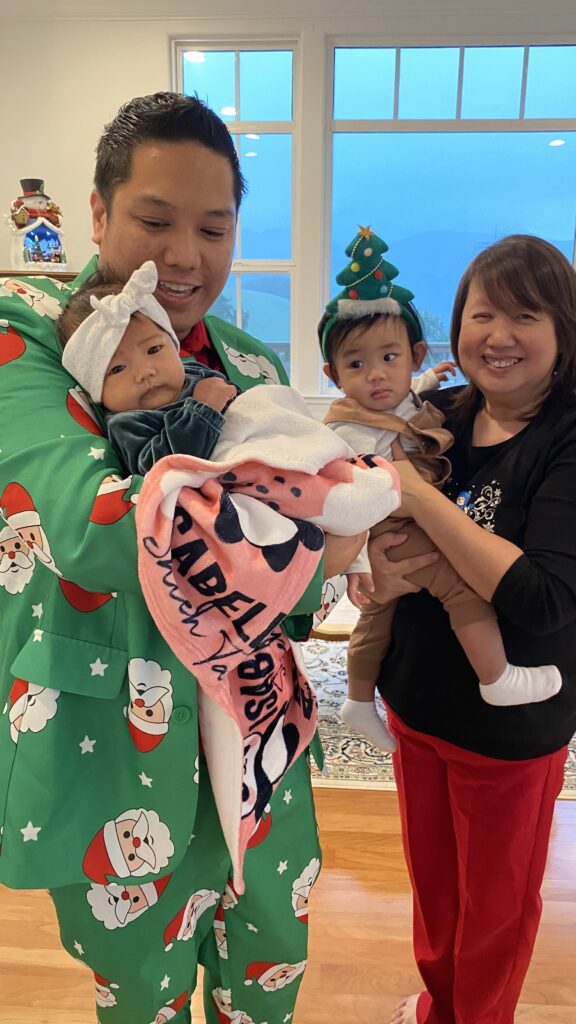 Jenny, Patrick, Belle  Lolo Lito, Justin.  Dimple wants to be called by her apo Glam Ma, short for glamorous grandma. When I become a lola, I want to be called simply as Lola. I know it sounds very old but it is what it is. Lola me!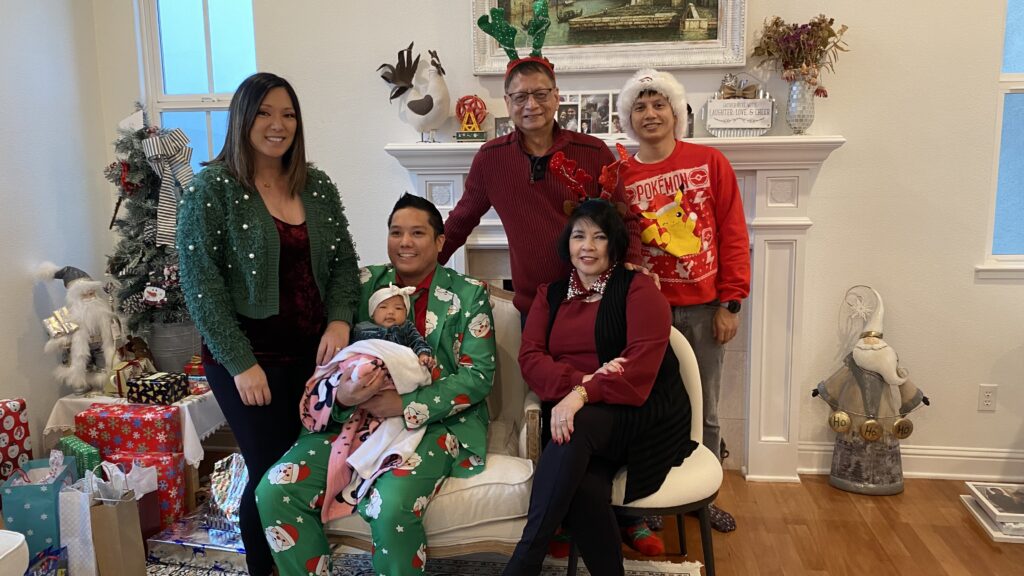 Konti lang kami kasi mahirap marami due to covid risks. 60% of the Tans are having their own mini celebrations in their respective homes as an abundance of caution.
I hope we can have a grand Tan Fsmily reunion safe from Covid in 2023.