Please don't be confused with the dates. This is a delayed post.
June 9, 2021
With her second and final dose of Moderna done, it was time for Oyen to fly back to Manila although how we wished she could extend her stay for two more weeks. The 10 days mandatory quarantine is time she could be spending here instead but ganun talaga, we have no choice but to follow the rules no matter how much we disagree with the rationale and real purpose.😩
Several hours before her flight back to Manila,  Oyen did some unplanned last-minute shopping in Saks, Bloomingdales, etc. I went with her with no intention to shop for myself.  Basta,  I just wanted to be with her especially that I wouldn't be seeing her for another month.👭
The danger in chaperoning someone shopping is you will end up shopping yourself. 👜 🩴 Or worst, you could be spending more money than the one you are supposed to be accompanying.
Farewell lunch 🍟 🍔 with cousins Kim and Tin (not in photo)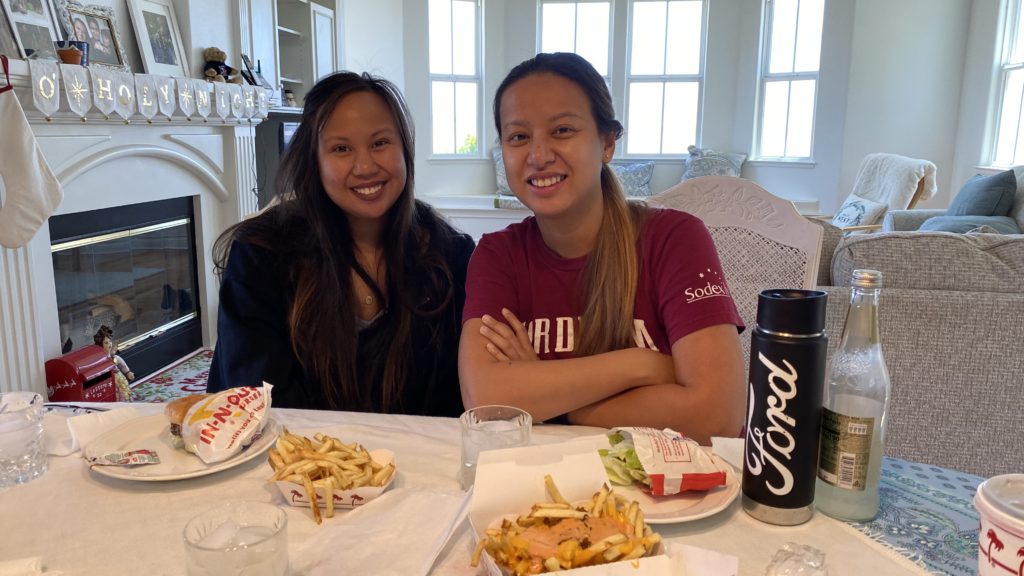 While they were eating, I was outside hanging the No trespassing sign. Crime in California has gone up and I hope this could deter potential intruders. My nieces were laughing at me. "Tita, do you have a gun?"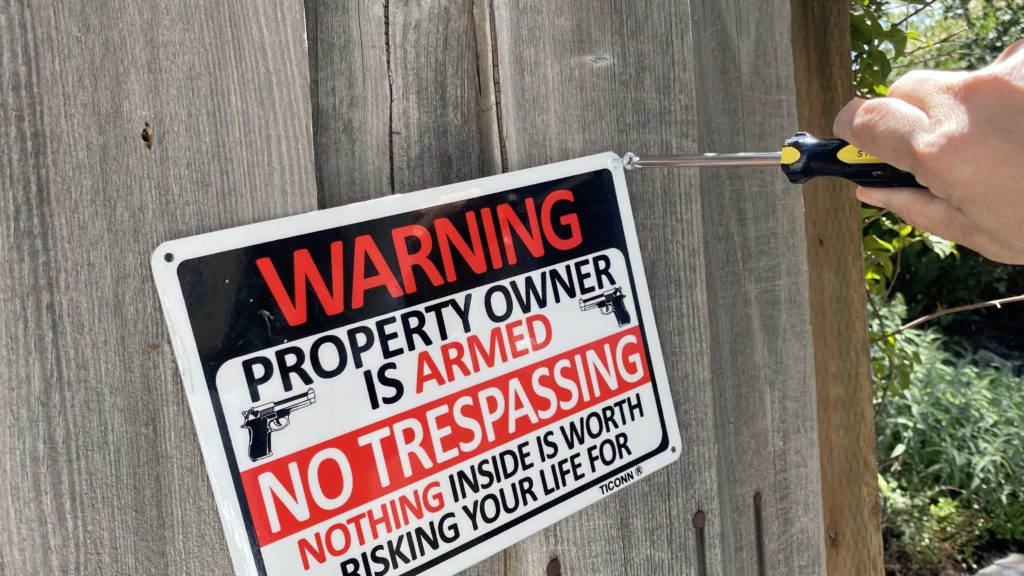 Oyen's flight was scheduled at 10 pm. ✈️ We went to the airport at 7 pm. Cruising, I couldn't help but notice the colors of the sky. It was bright then in one minute it turned yellowish. The sky's color was changing to twilight, then to evening.🌗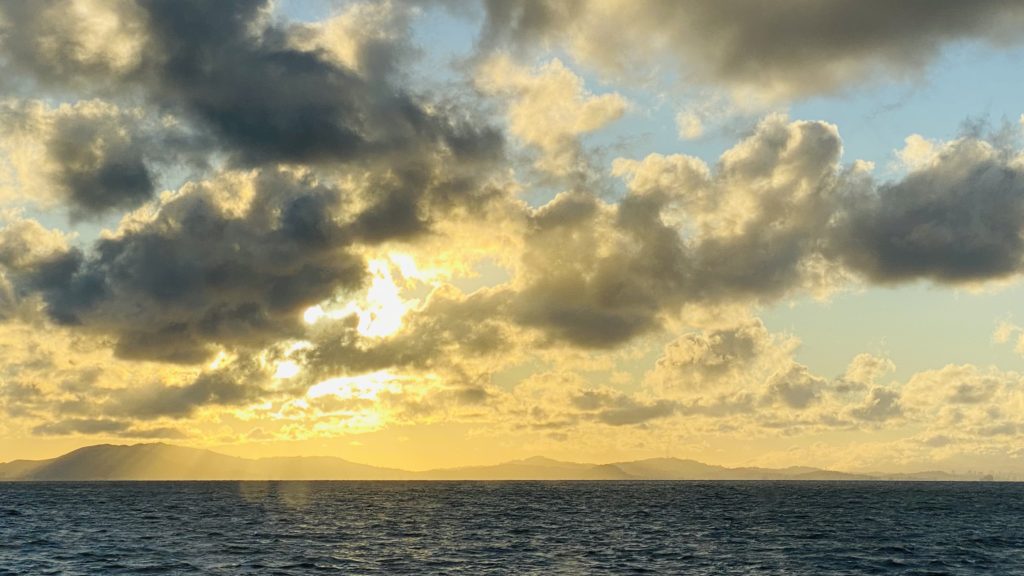 I didn't expect to see many people. The last two trips I had, only a handful was checking-in.  This time, it seemed like people were excited to go home, or visit relatives. I supposed all these people were fully vaccinated.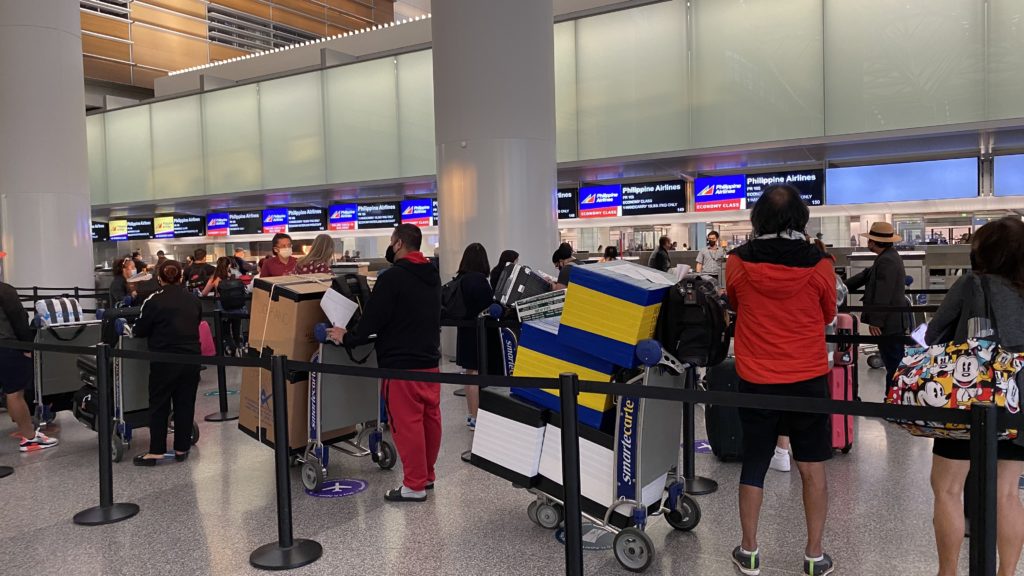 There was a family with two cute dogs going back to Manila after a long holiday here. One was rescued from poverty and hunger somewhere in Pasay City. 🐶 🐶 Dogs also suffer from poverty syempre kung walang makain. Ngayon, living like a true blue princess, traveling on business class pa. Super lucky. 😇
I cry everytime I see these goodbyes. It's tough. 9:17 pm