June 7, 2021
Oyen was meeting with Derrick's first cousin Tiffany at the Restoration Hardware (RH) Gallery. Kind of far from where we stay and Oyen doesn't drive here so we dropped her off.
We arrived on time and that gave us some opportunities to take photos of the upscale gallery.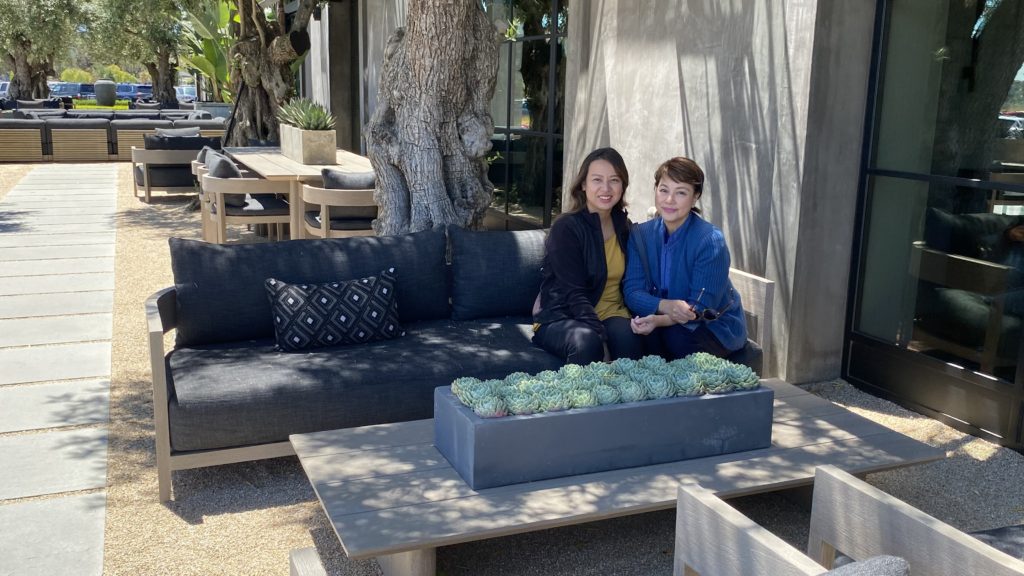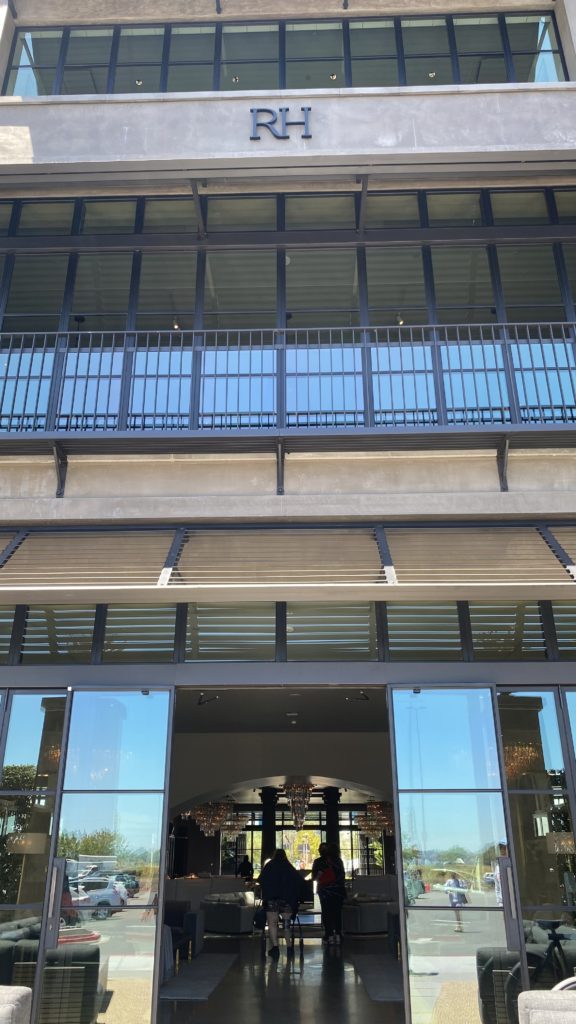 The first time I discovered Restoration Hardware was in Nut Tree, Fairfield, CA. I was walking from store to store when I saw a huge comfortable-looking couch outside their door. It was on sale but still expensive at $2,000 plus sales tax, and that was about 20 years ago. I went inside the store and found casual, massive, but elegant home decors.
Restoration Hardware began as a hardware store and successfully expanded its line to furniture and home accessories, outdoor and garden, upholstery textiles, bathwares, and lightings.  They also carry high-end baby and youth furniture and accessories. In 2012 it rebranded itself as RH and called their stores galleries to reflect their new positioning and identity.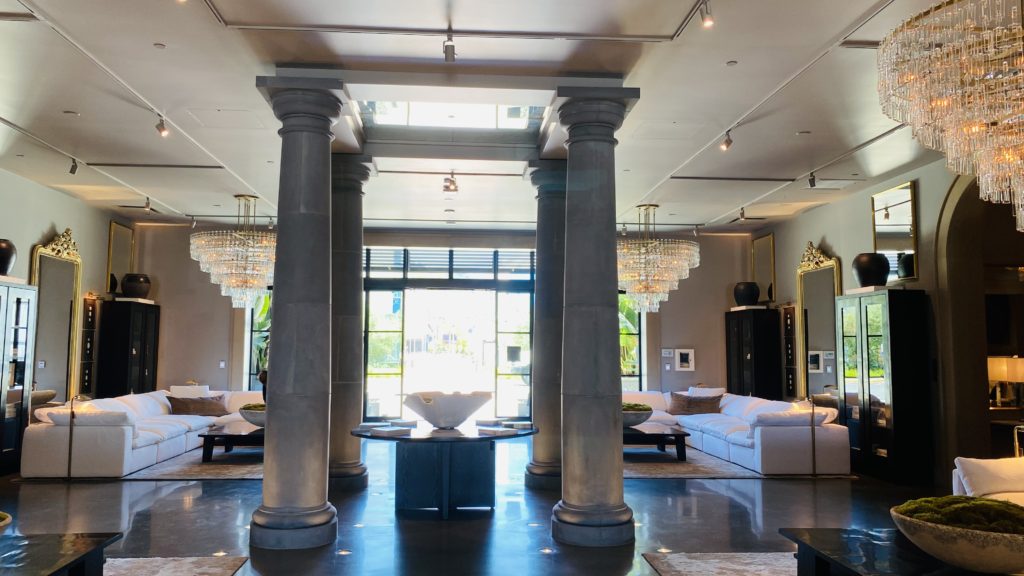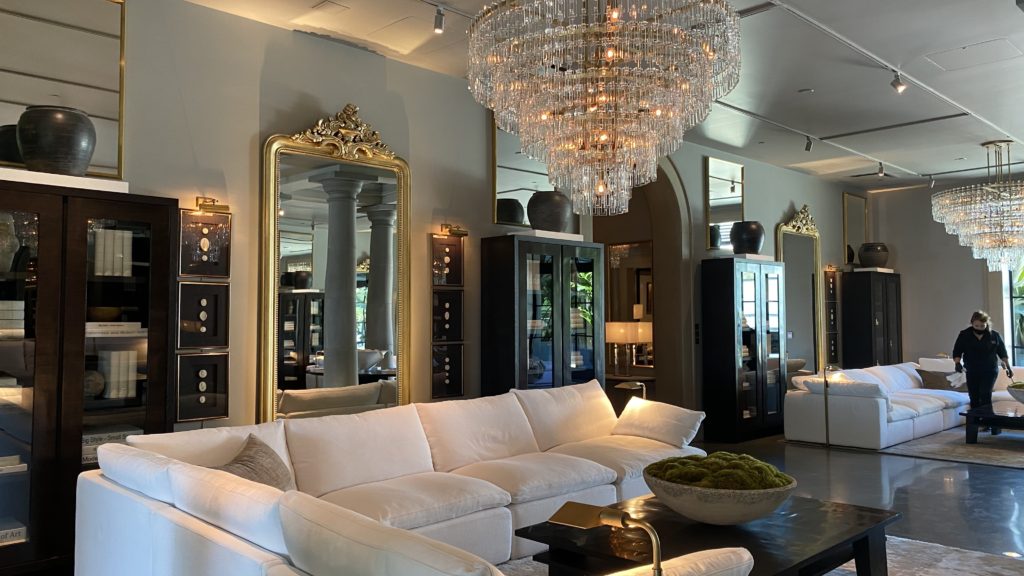 I wouldn't mind living here. Everywhere I looked spelled luxury and comfort.

There's a fancy restaurant on the roof top. Oyen reserved a table but was told to wait for an hour. Good, we have more time to explore the building.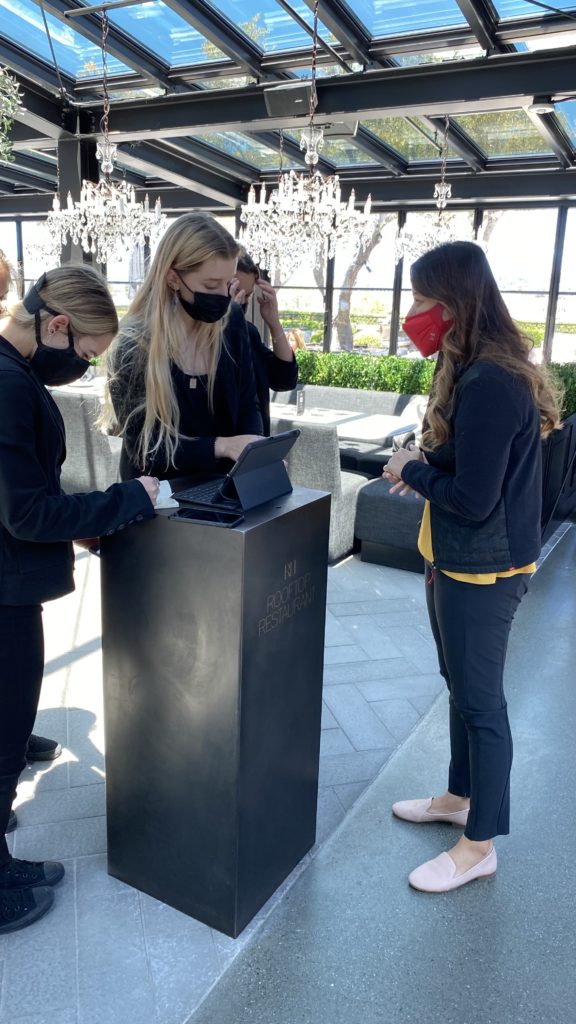 Too pretty and elegant but this will not work with my migraine because the place is like a conservatory, sunny and glary.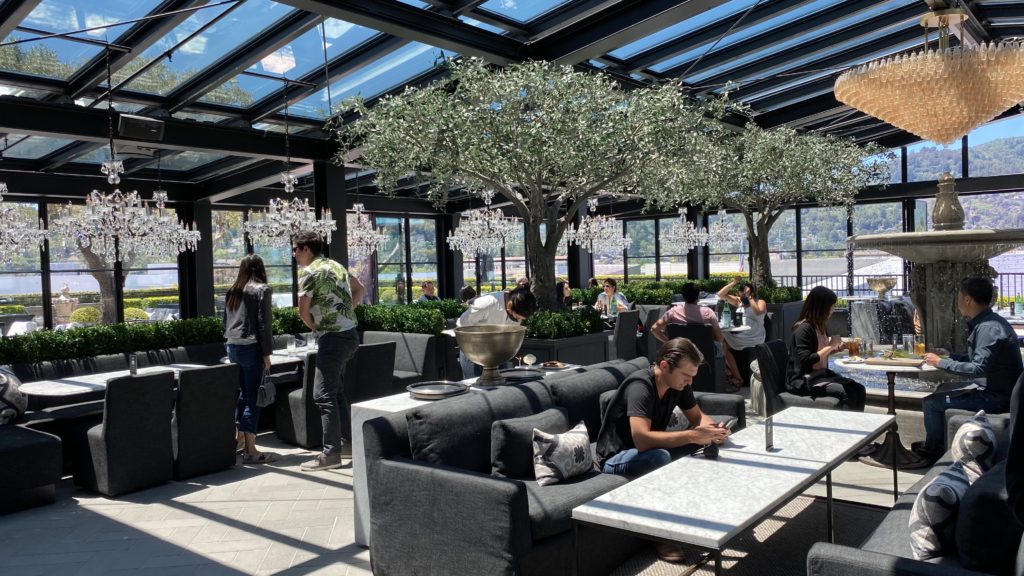 I'll bring dear husband here when the sun is down.   That would be more romantic.  We can kutchi-kutchi coo while waiting for food.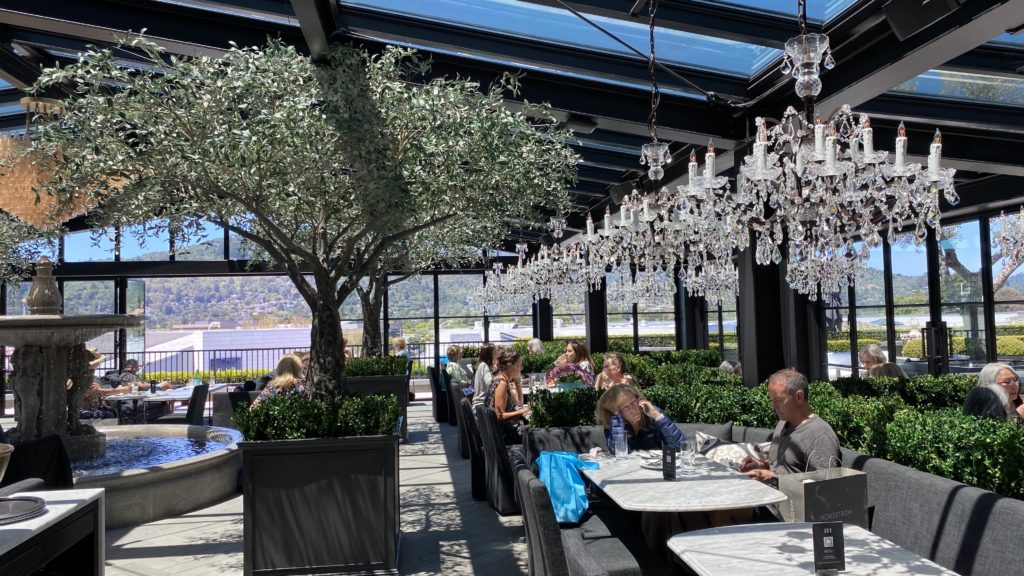 c