My daughter hurriedly taught her shoti (younger brother) how to bake egg pie just a few minutes before she left for the airport on June 9. And despite the rushed instructions she taught him well. He got it right the first time!!!
Now, Nyke has become an egg pie expert. He knows the recipe by heart. He always says he made a mistake or he forgot an ingredient, but the taste and texture always came out perfect. Yum anak yum yum! When he gets praised, he always gives credit to his achi (elder sister).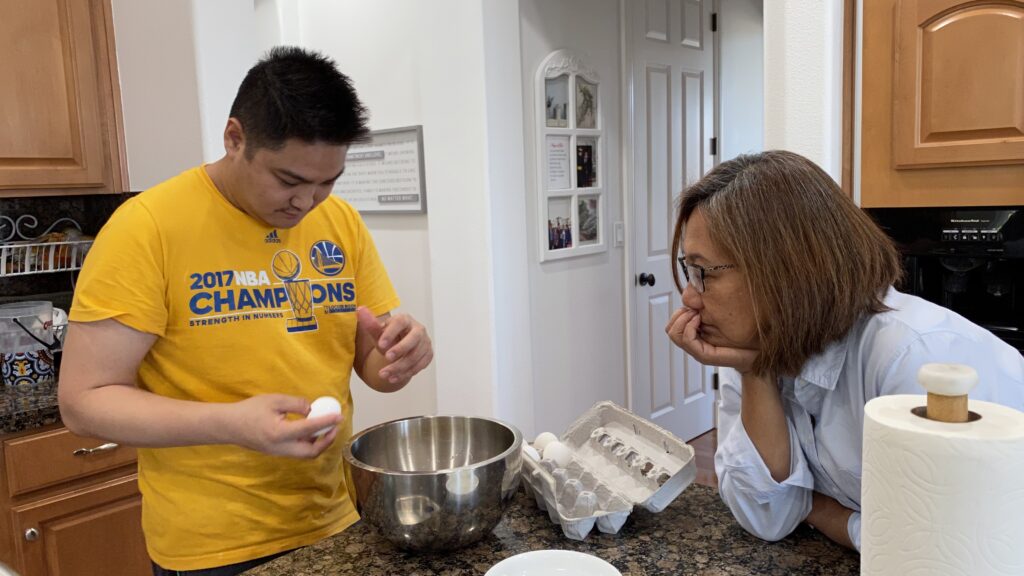 Here, with his Ninang Madeline who is a baking expert herself.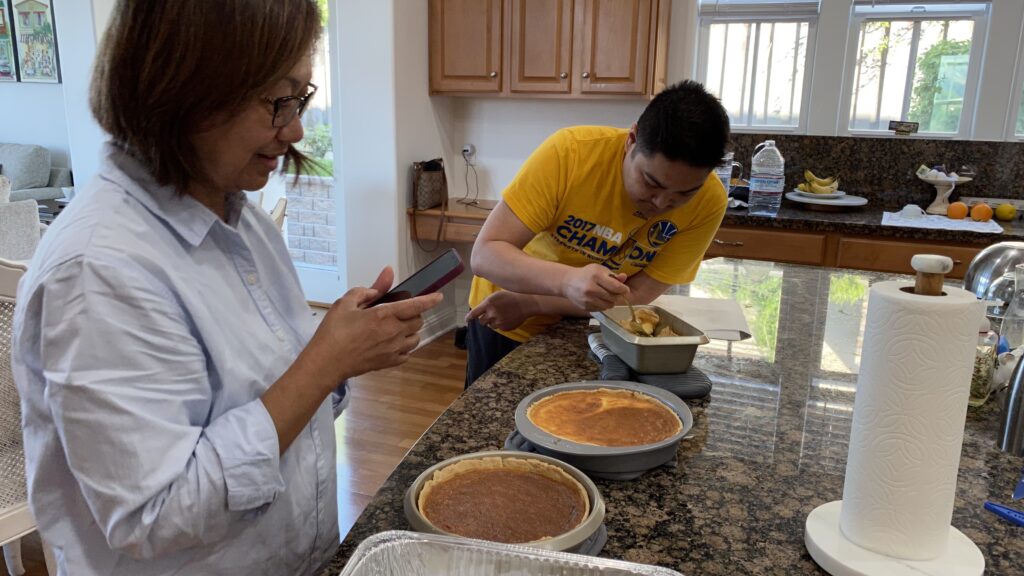 He baked two pies, one for his ninang to bring home and to share with her daughter Jackie.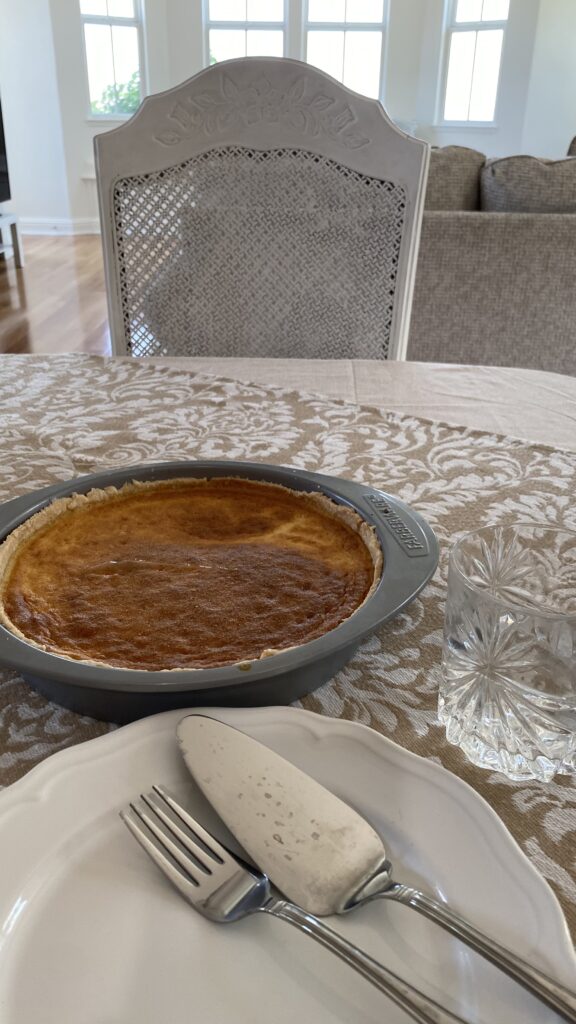 And this one was for me. Yes, this whole  thing. I can finish this….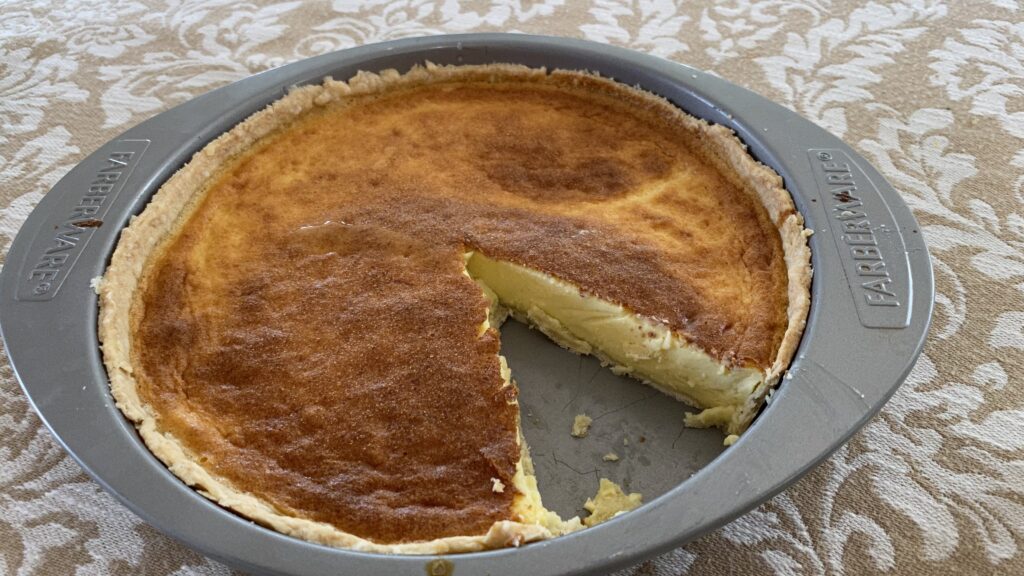 ….one slice at a time. Yum!