December 18, 2021
After many years of being married, another year of anniversary no longer brings much excitement. It just becomes a date in the calendar. Usually, it's the wife who makes an effort but if she doesn't then no outlandish celebration would happen.  In our case,  I planned for our 25th (Blue Leaf), 30th (on our rooftop), and 35th (Las Vegas). For our 40th, it would take some convincing or forcing before my husband would agree to marry me again. We'll probably have some special celebration but no more kasal-kasal kasi corny na.
Flowers are beautiful and always appreciated. But when you are both busy, it would not matter anymore. Greeting each other happy anniversary may even come belatedly. It's okay. It could happen.
When you have a daughter, your anniversary would never be forgotten. She would remind you and may initiate finding a resto to dine at.
If it were up to my husband, we would no longer go out to eat tonight kasi doble na daw. Kumain na kami kagabi sa Terry's tapos kakain na naman kami ngayon. Pareho lang daw yun. My daughter silently disagreed. She just gave me that stoic look.
Oyen and Derrick booked us a table at Senju in EDSA Shangrila. Again, the primary consideration was to avoid sitting in the traffic for hours.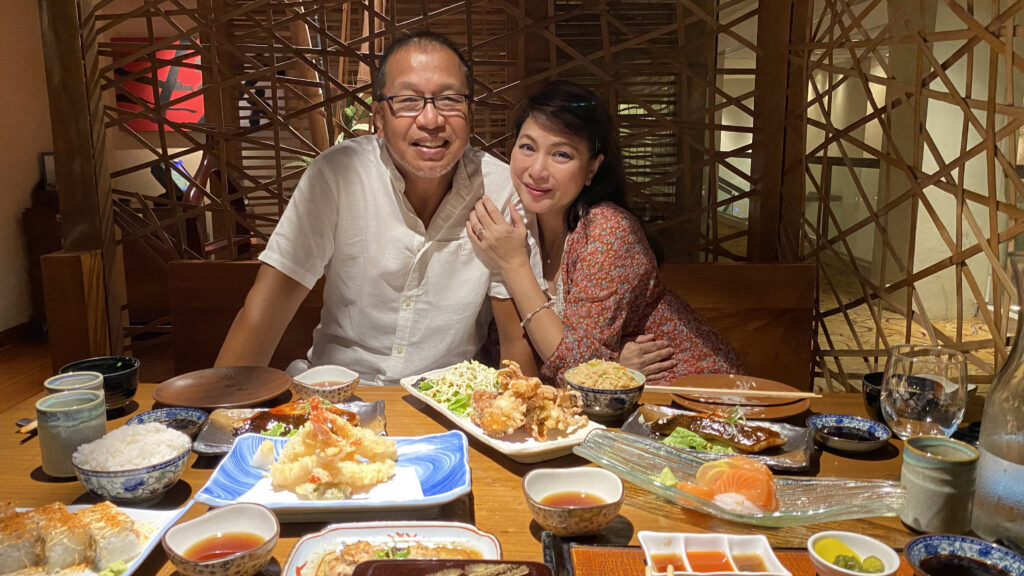 I wanted to wear a red-colored dress but couldn't find one in my closet.  This dress is old but still fits me and has dark red as its predominant color.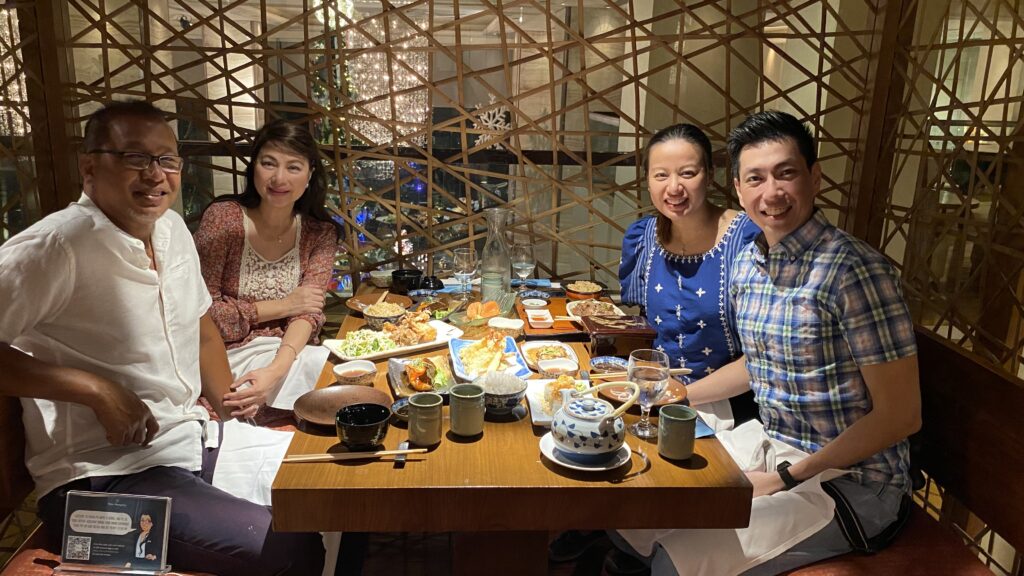 Wala si Nyke.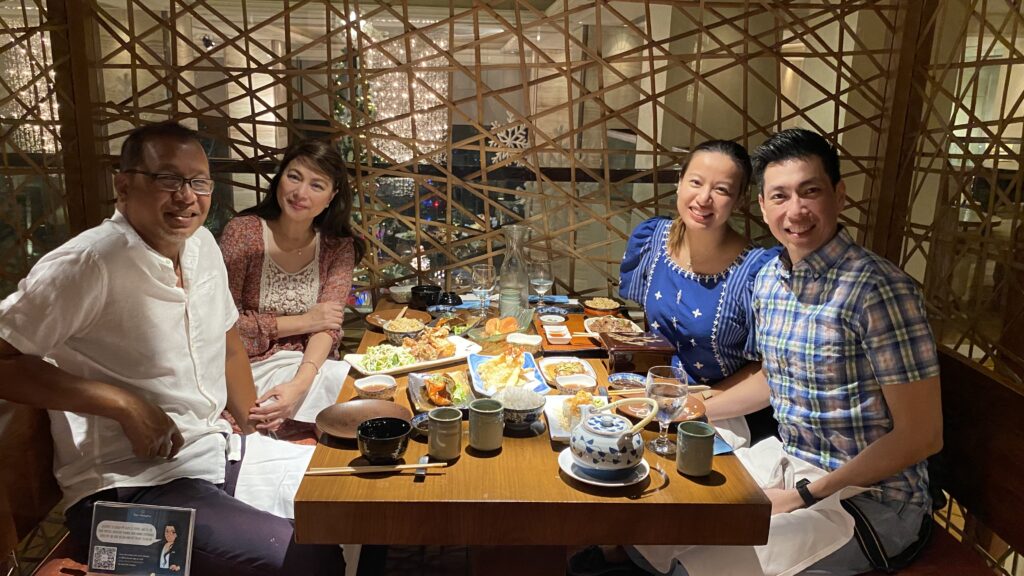 Senju has good grilled cod fish.  Edmund and I ordered one each para no sharing.  Takaw namin.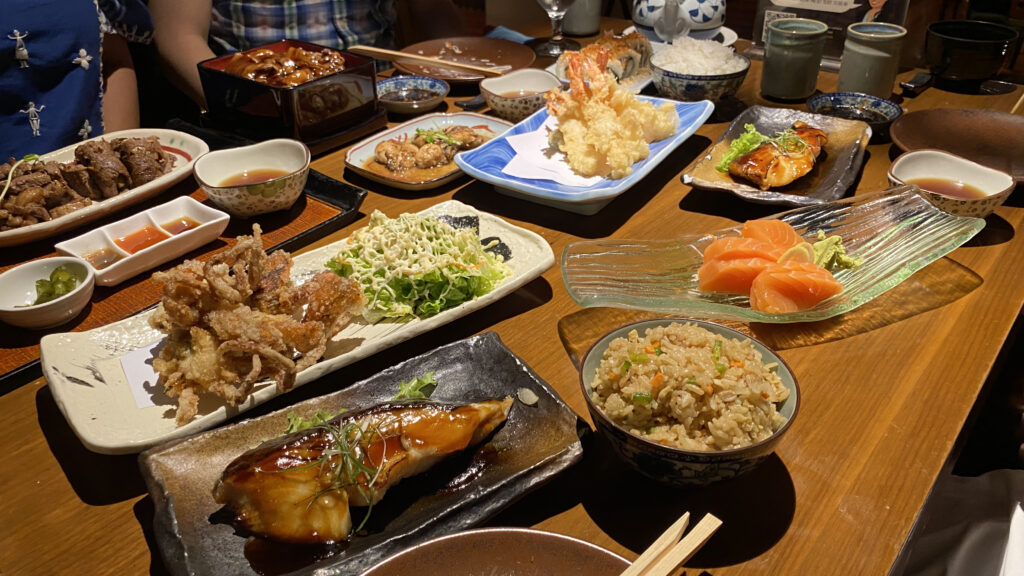 My daughter is blooming.   Anak I love your blouse.  It's so pretty. Terno sa iyong prettiness.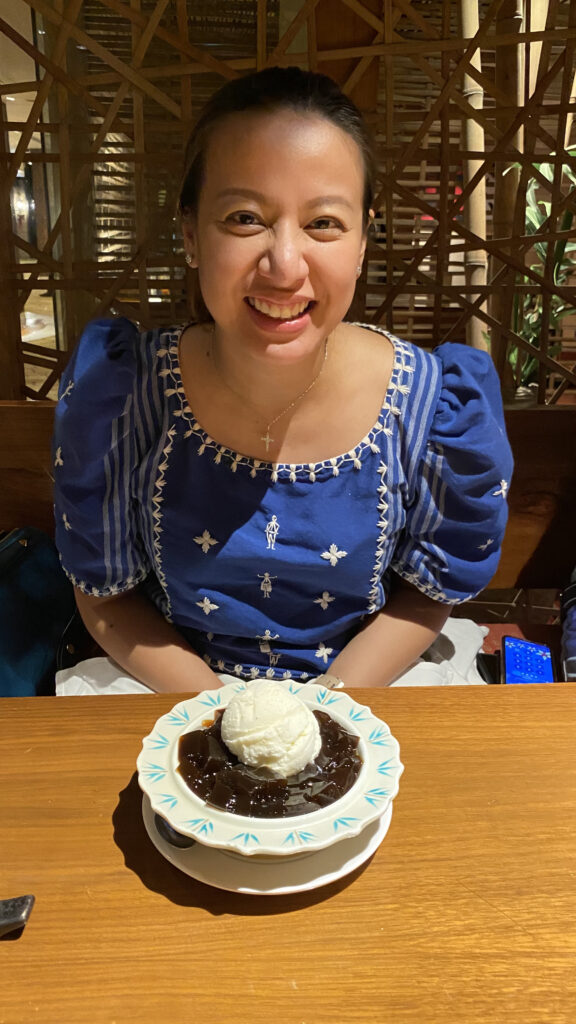 Happy wedding anniversary to you and me.  Any ocassion is a good excuse to celebrate,  anniversary or not.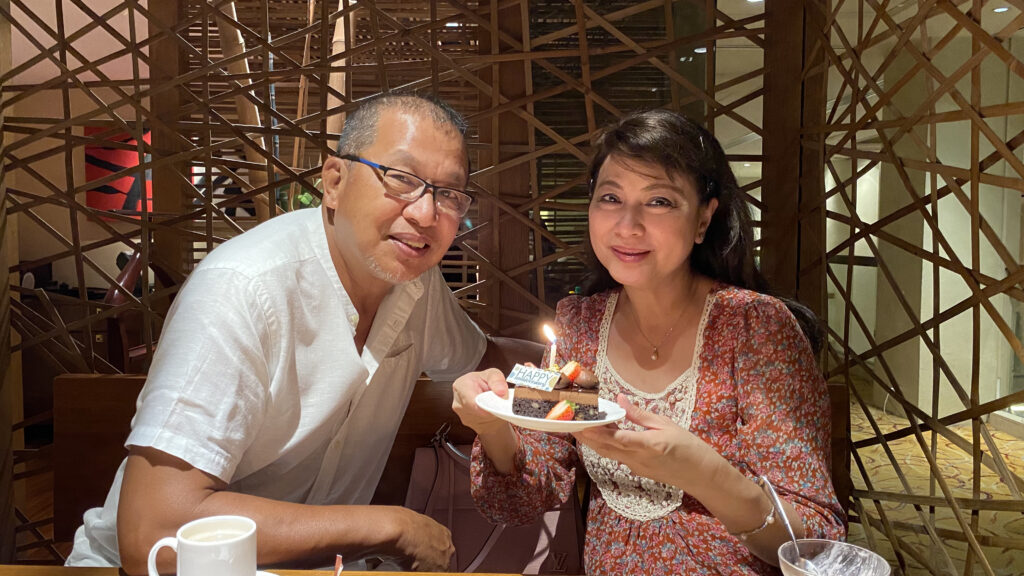 Even if I was so bundat and antok na,  I would never pass up any chance to eat ice cream.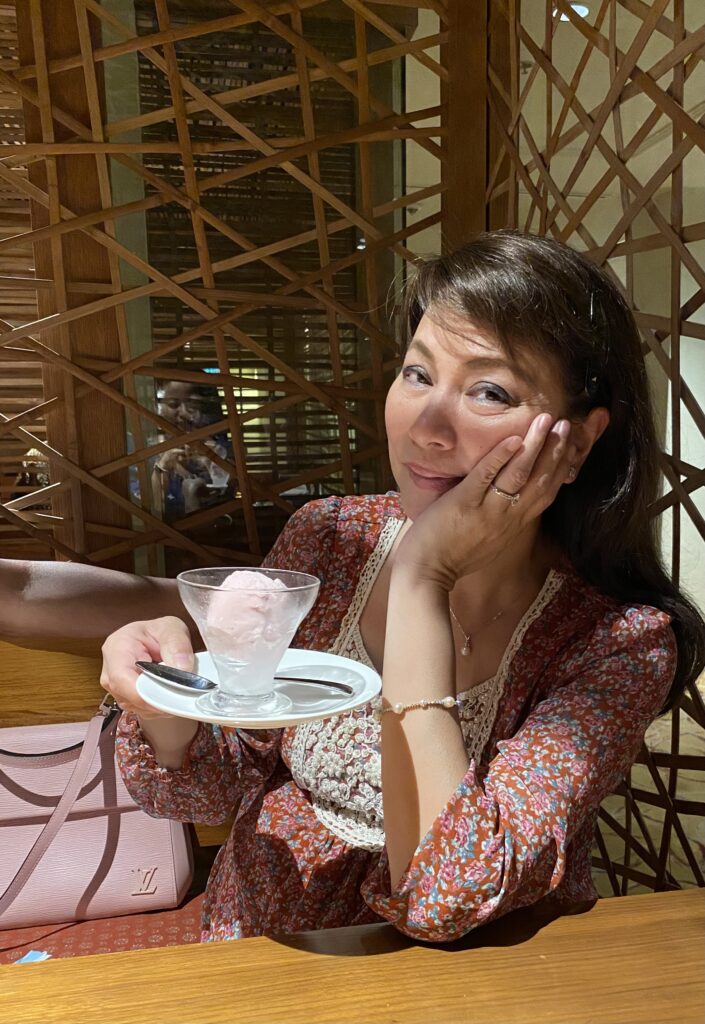 Decades of loving and caring also come with many  moments of hating,  and wanting to strangle each other.  Then after the anger has passed,  you unblock, befriend, and unstrangle each other.  That's the essence of marriage.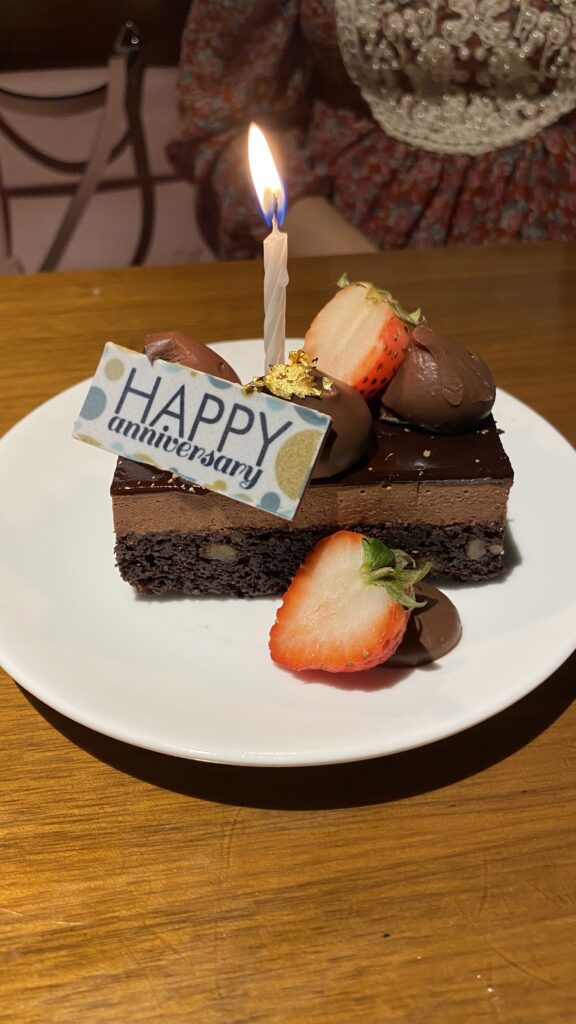 Thank you Lord for my family. Growing family.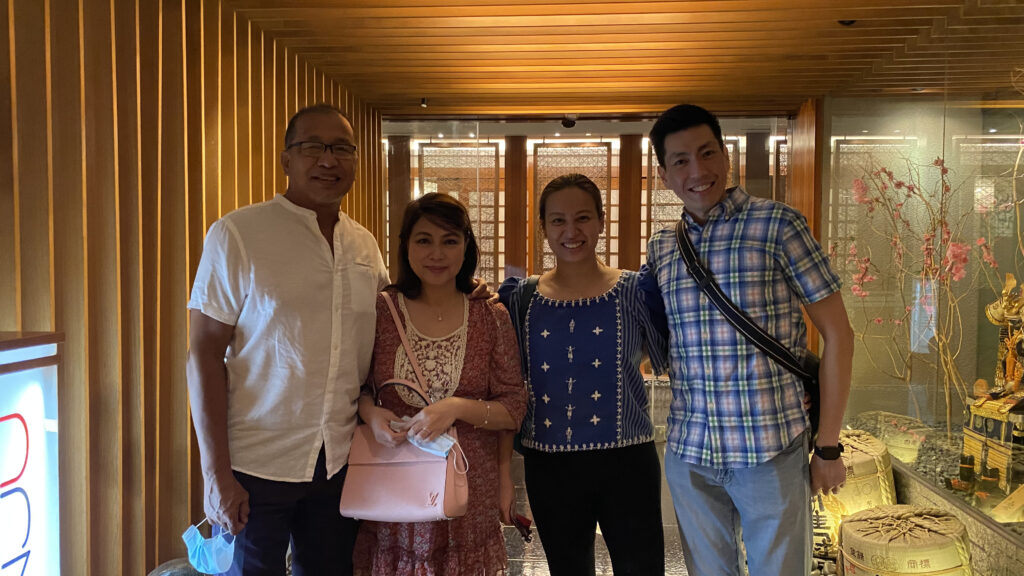 Thank you anak for celebrating with us.