January 21, 7:25 pm
Stella planks down on the carpet and doesn't want to move. I think her tummy is so heavy and she's probably starting to feel uncomfortable. Baka her puppies want to pop out na.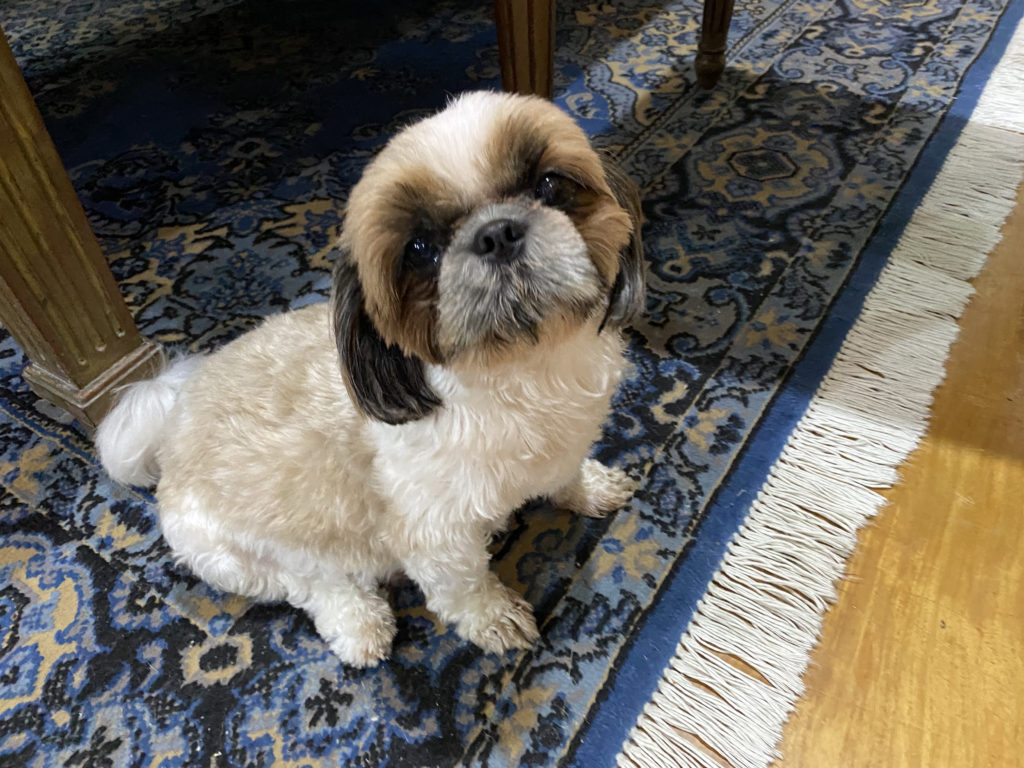 Edmund says the number of swollen nipples is equivalent to the number of puppies inside.

Oyen brought Stella to the vet for check-up. One week pa daw before she gives birth to at least 4 puppies based on the ultrasound images.
Jan 27
In the early morning of January 27, the maids found one puppy out, with Stella looking so worn out and having difficulty pushing. Edmund, in panic, brought Stella and the puppy to a clinic but the first one was still closed. He drove farther to Pasig and found this vet clinic open.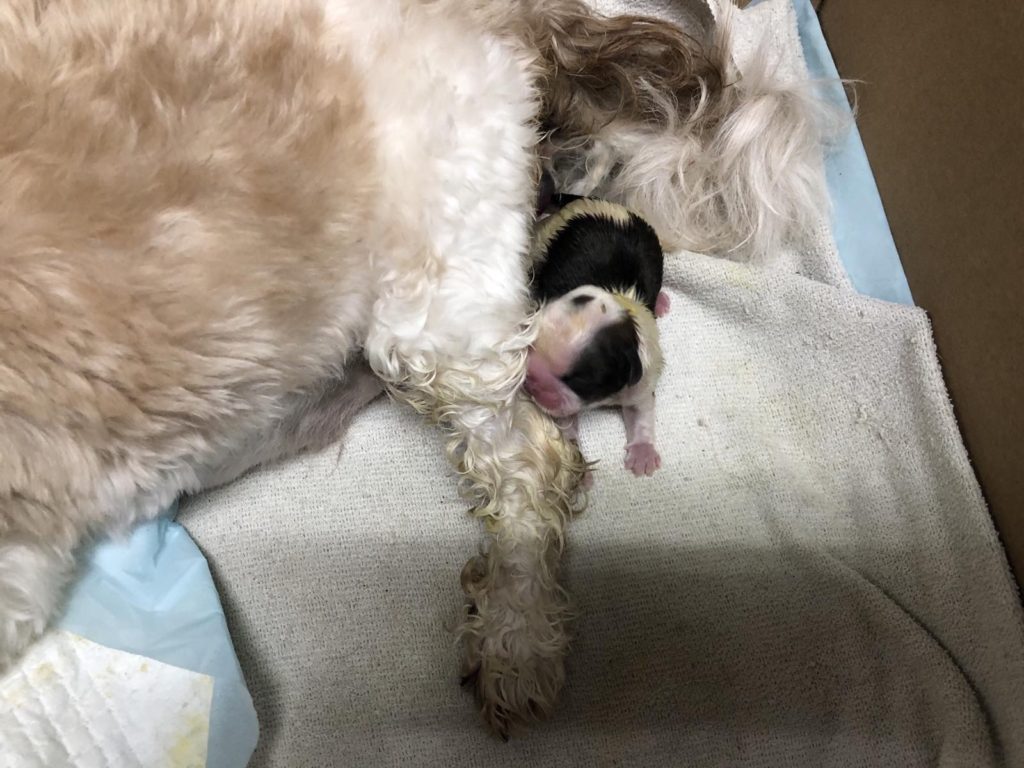 The vet called sometime after lunch to get our go signal to slice Stella's tummy open because she couldn't push her babies out. Her uterus had burst resulting in the death of her two puppies. Stella was also in danger of developing a life-threatening infection.  At this point, our wish was to keep Stella alive.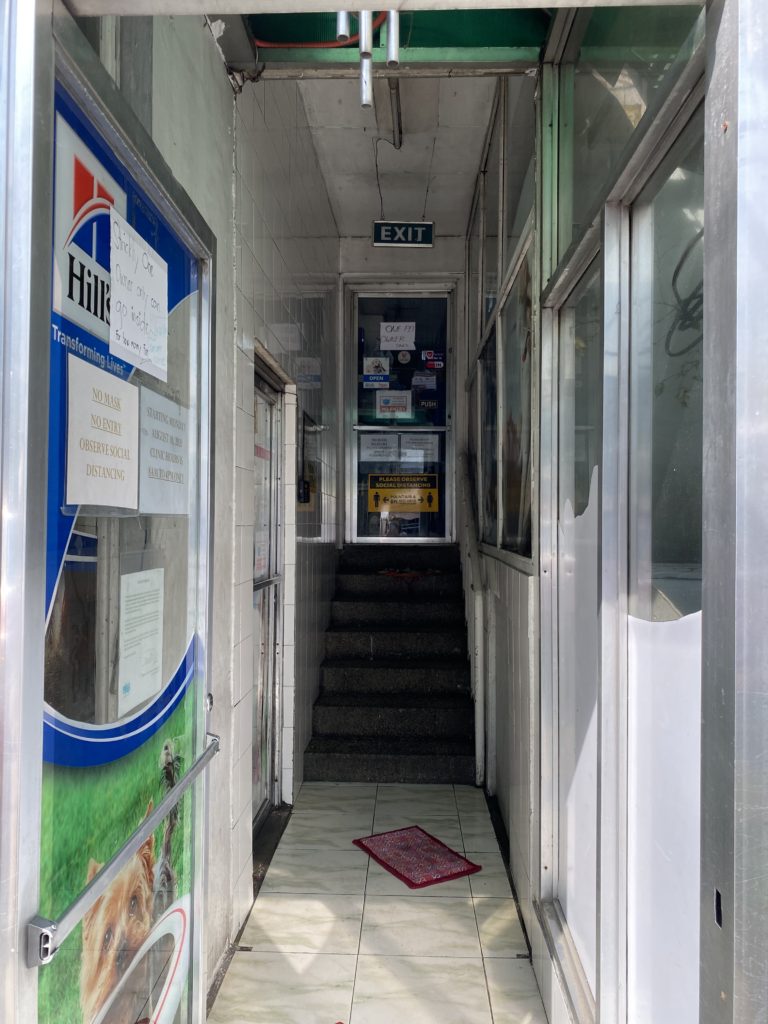 We visited Stella the next day.  She looked a lot better.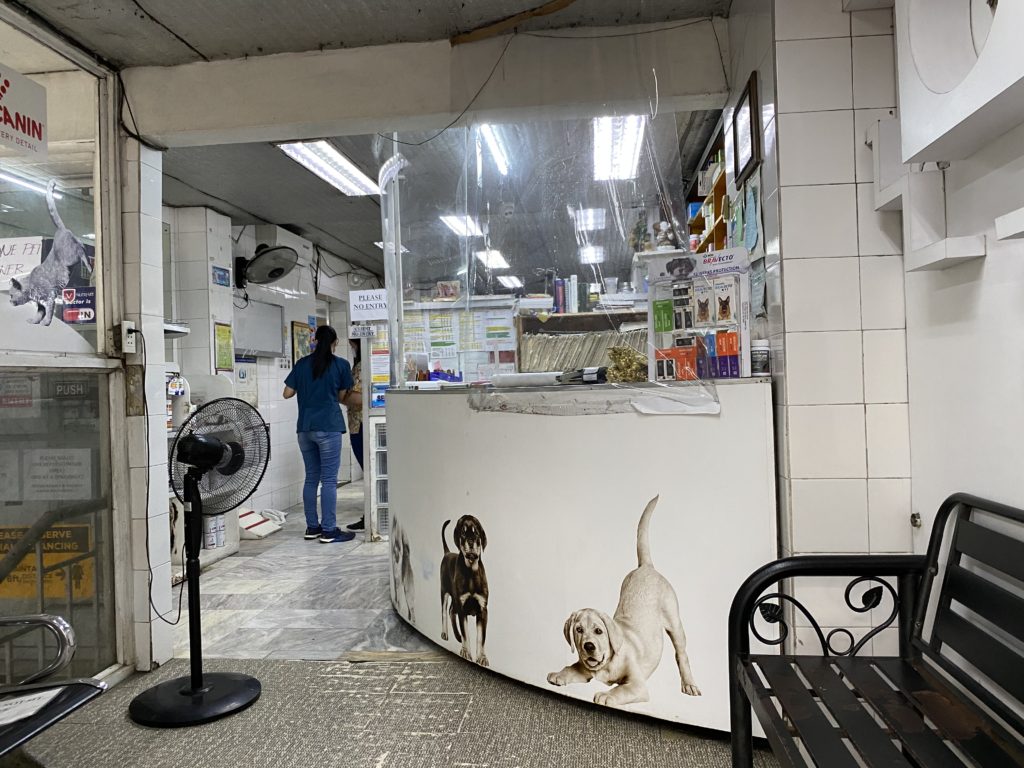 The doctor handed over to Oyen a white box containing the bodies of the two dead puppies.  I couldn't describe the feeling.  It was so distressing.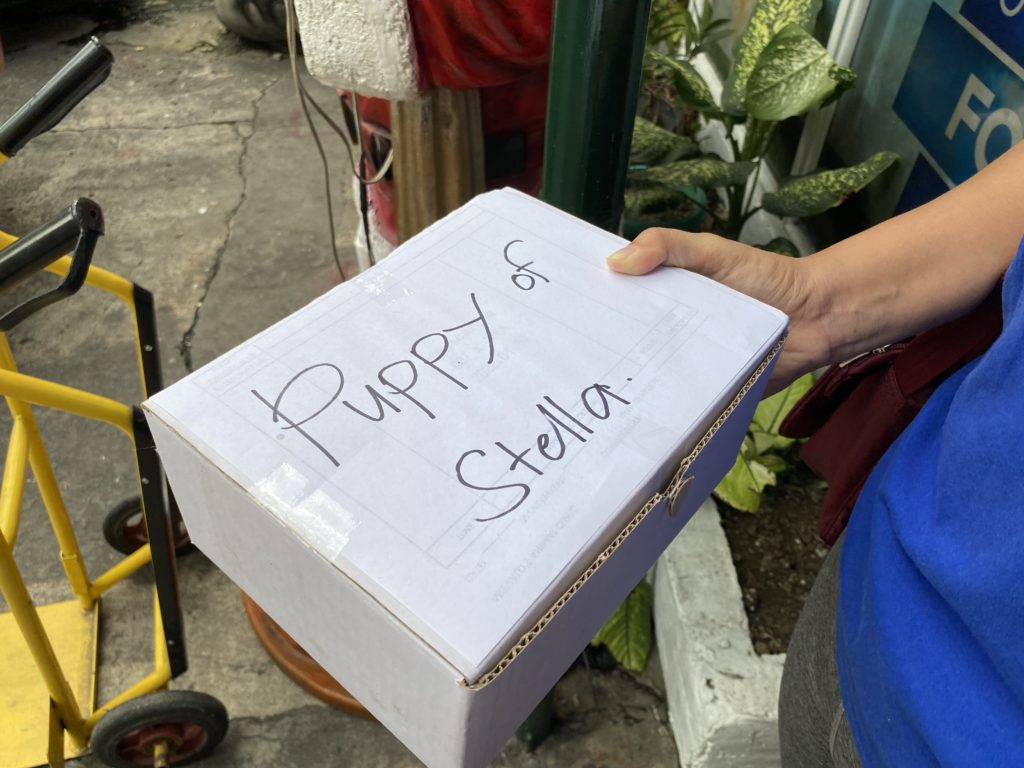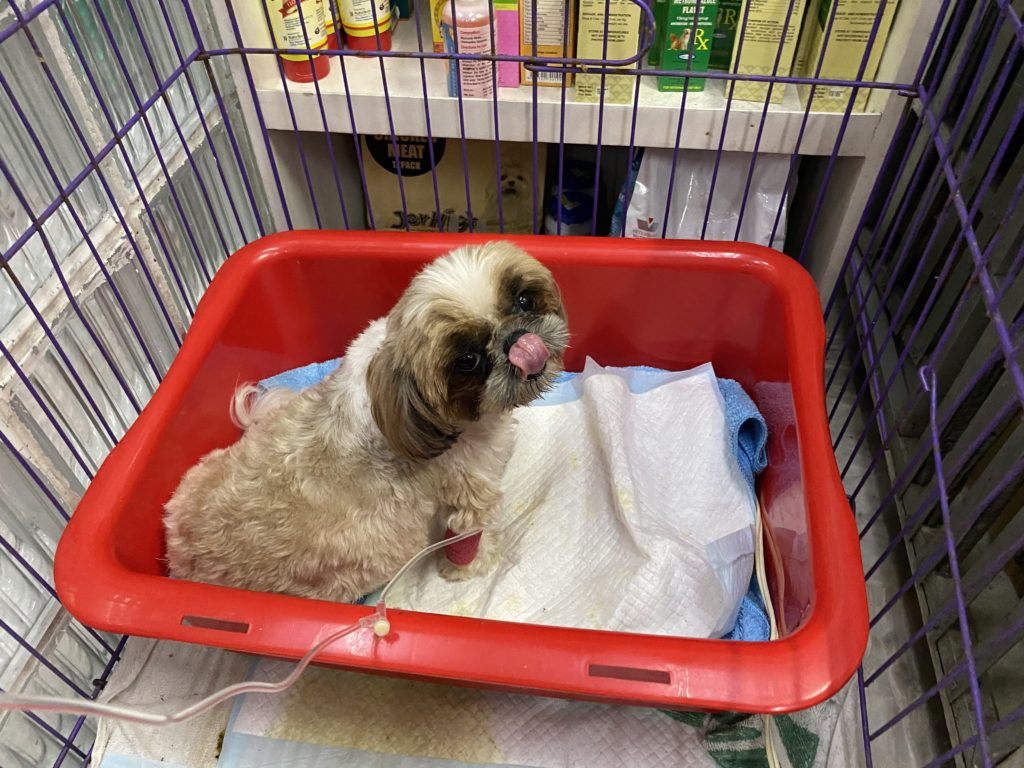 All I could say was "oh my God".  My voice cracked and tears fell from my eyes.  I was so affected.   Naawa ako dito sa dalawa.  They looked so innocent.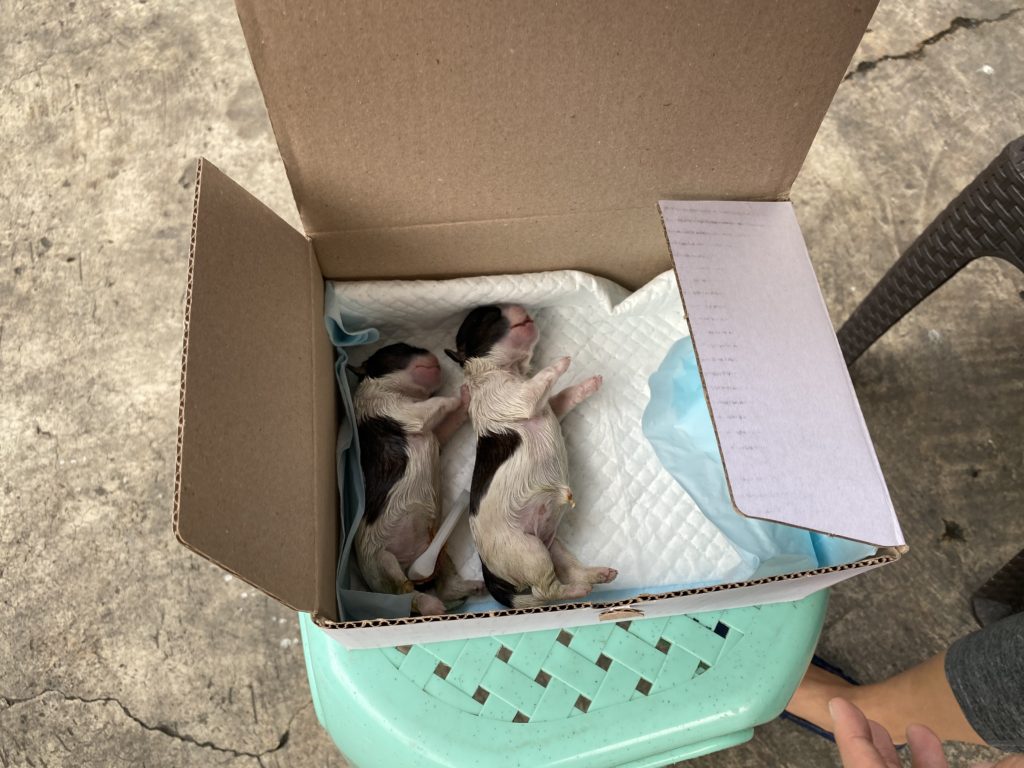 We brought home the puppies and buried them.   This is also where we buried Twinkle, Jazzy, Lincoln, and most recently, Tyler.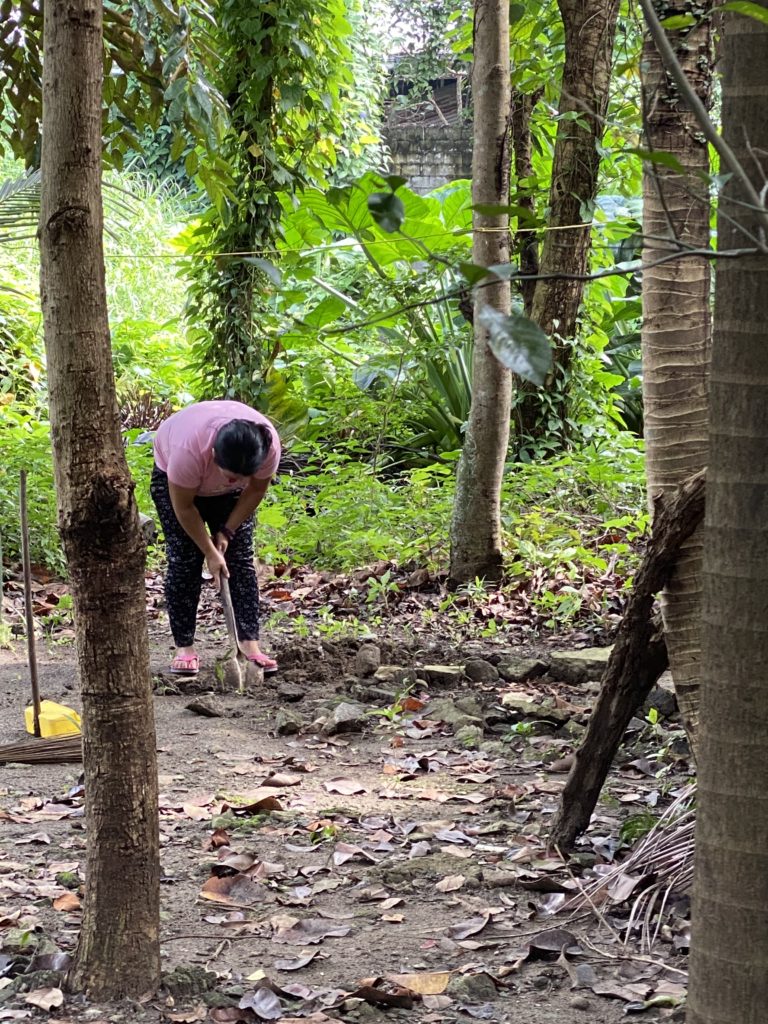 Nakakadurog ng puso!!!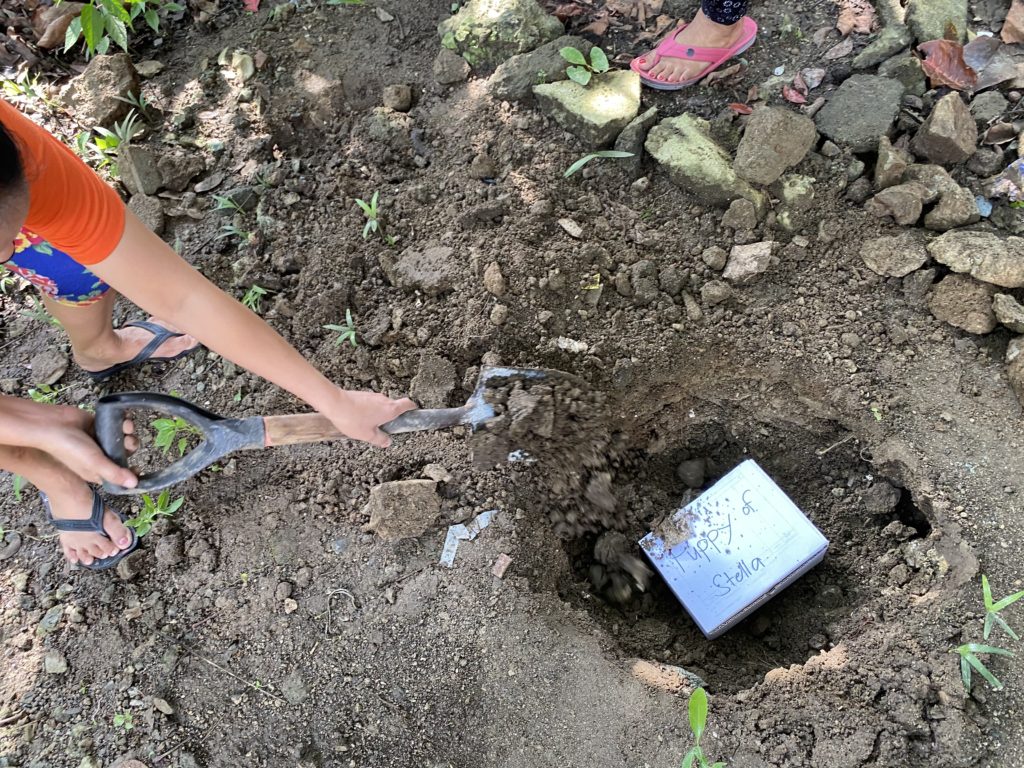 Bye little dog angels.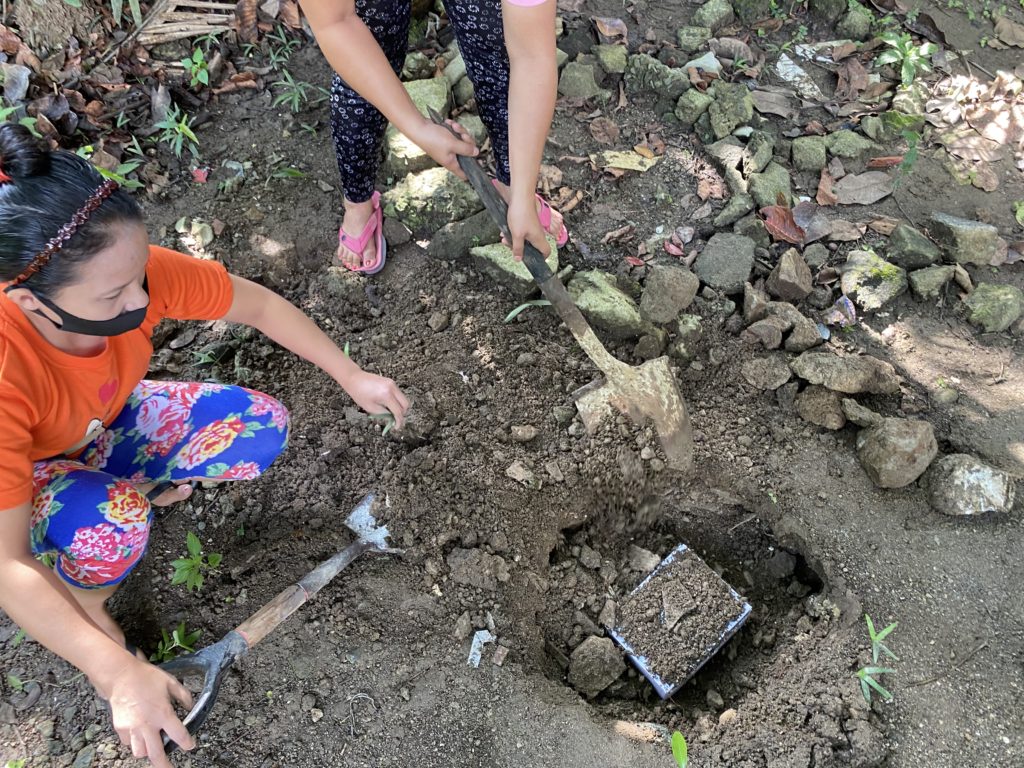 I instructed Antonia to pick some flowers for the puppies.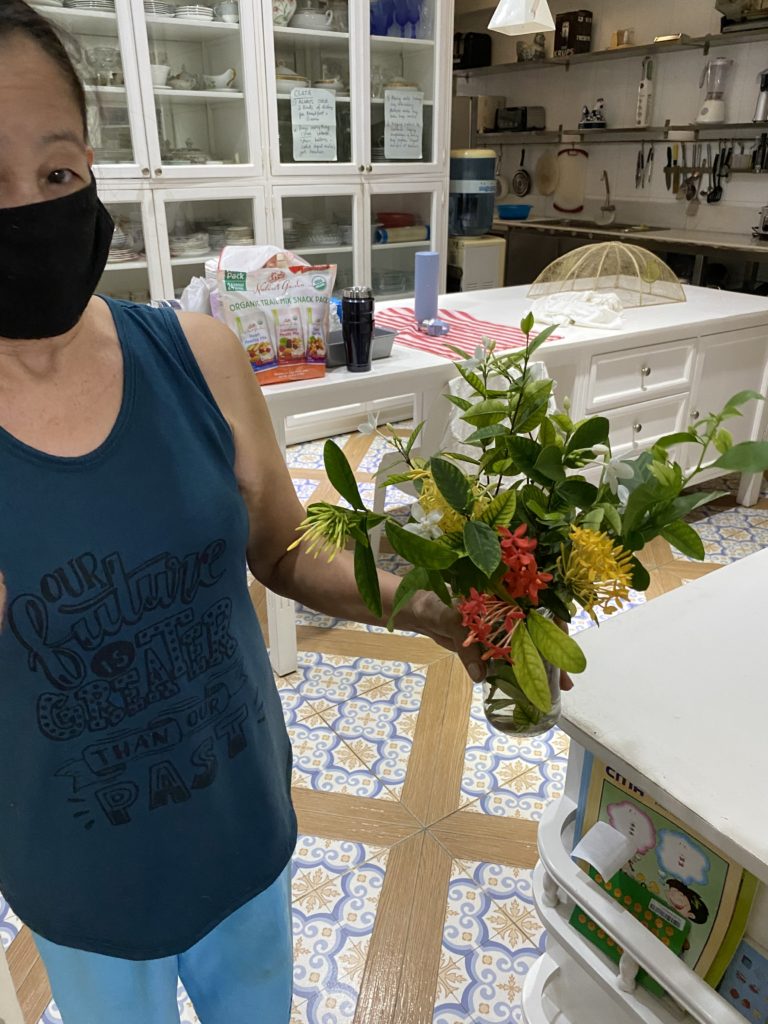 Pets bring us happiness but when they die, they leave us with a sense of loss and some kind of grief.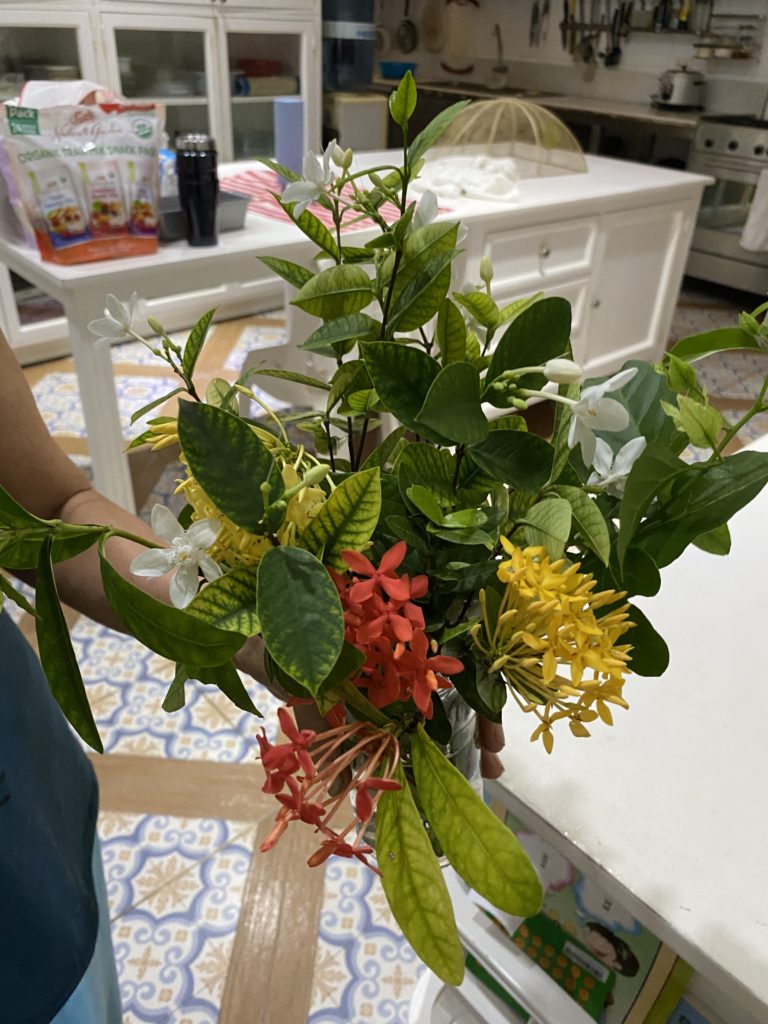 Edmund paid around P30,000 for Stella's caesarian operation and other vet fees. Plus a whole gamut of antibiotics, vitamins, etc. to keep her strong.
E—–"Mabuti pa bumili na lang tayo ng tuta, mas nakamura pa tayo."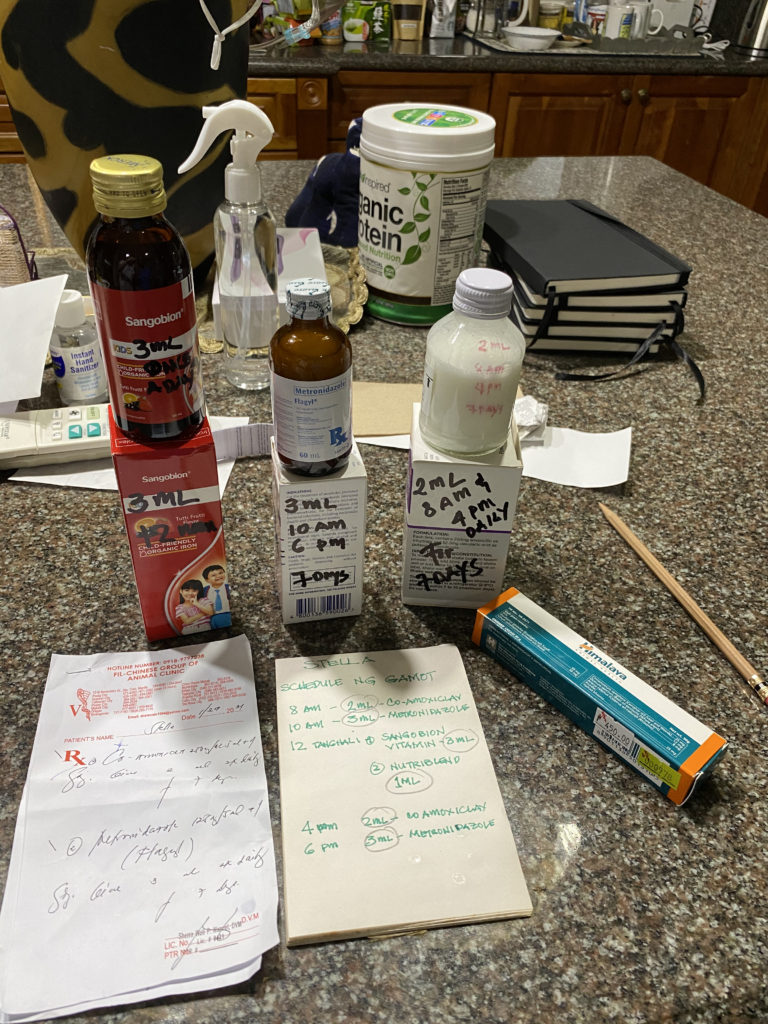 Stell needs round the clock care and attention. 



We named her two baby girls Pixie and Pearl.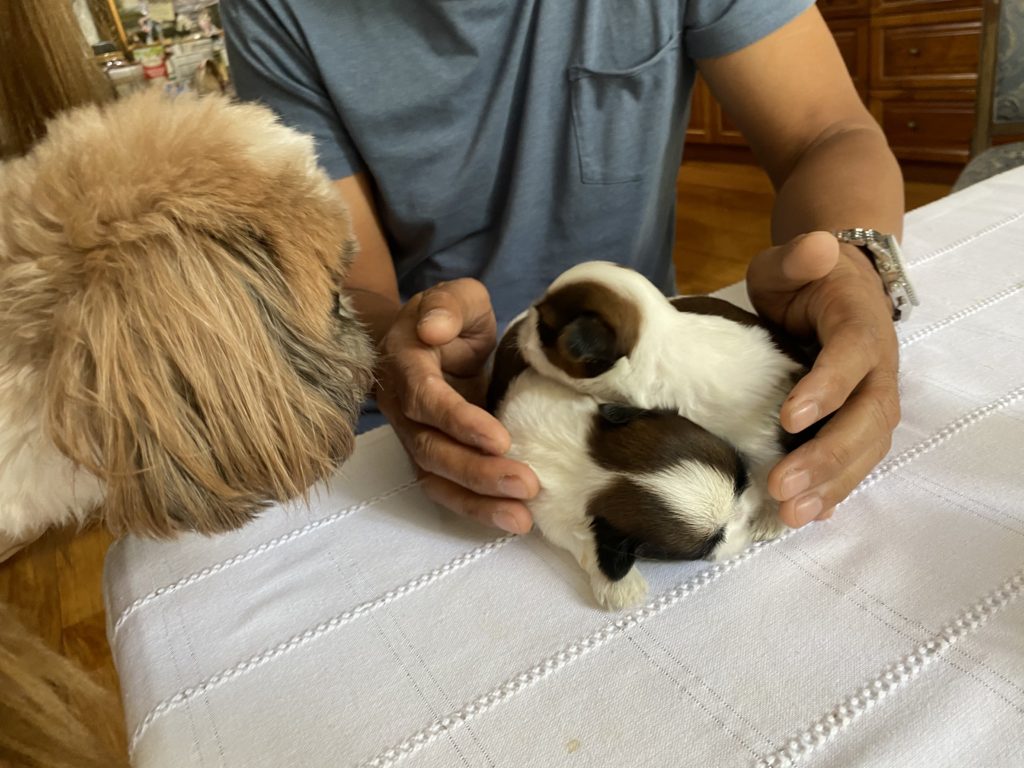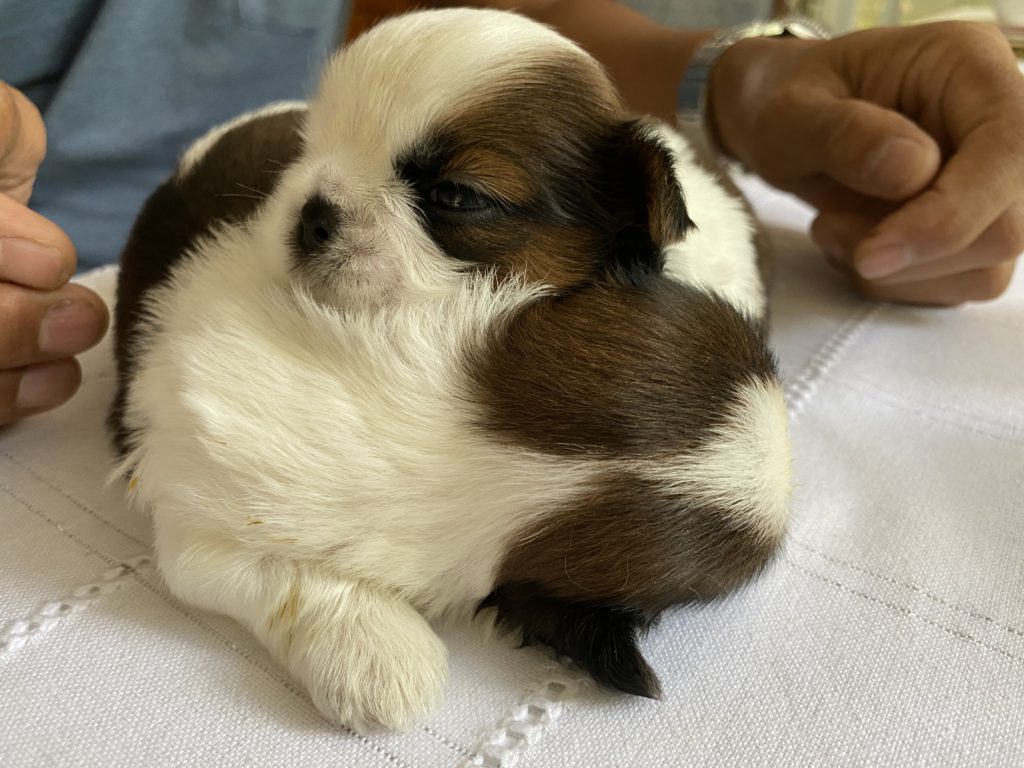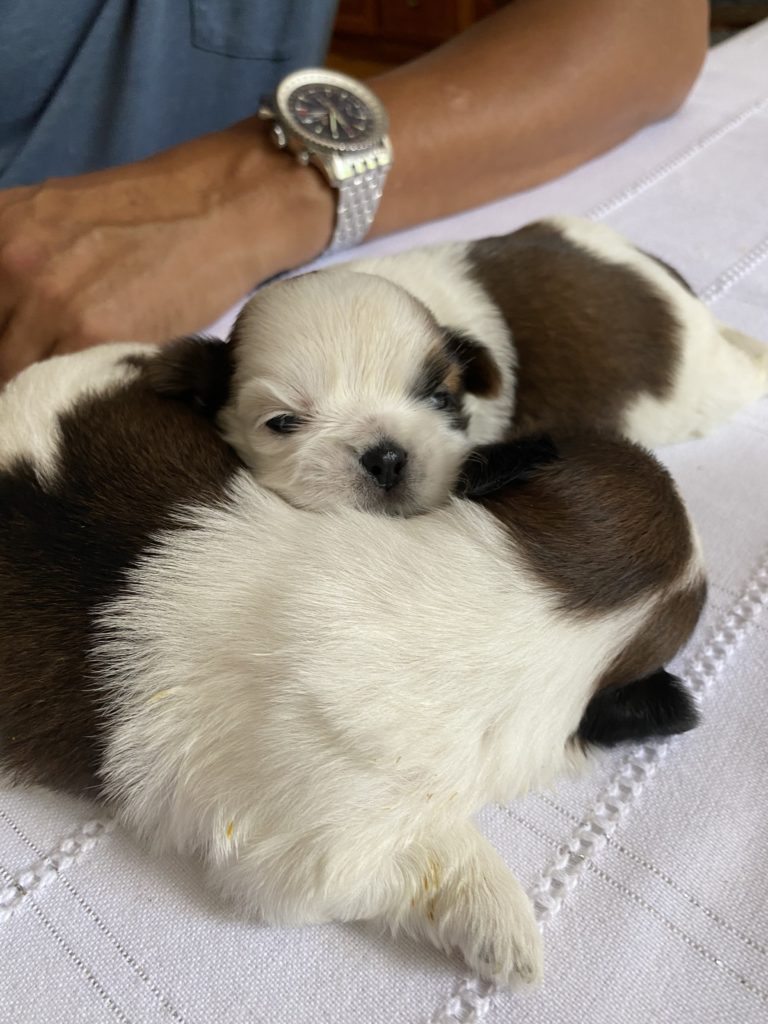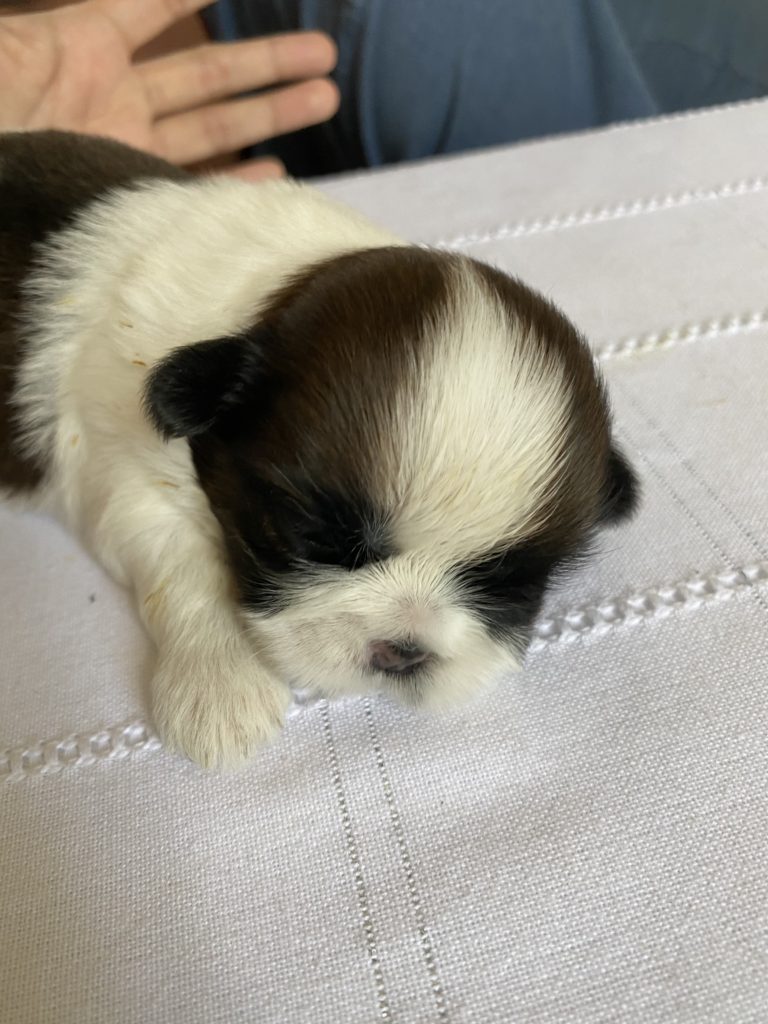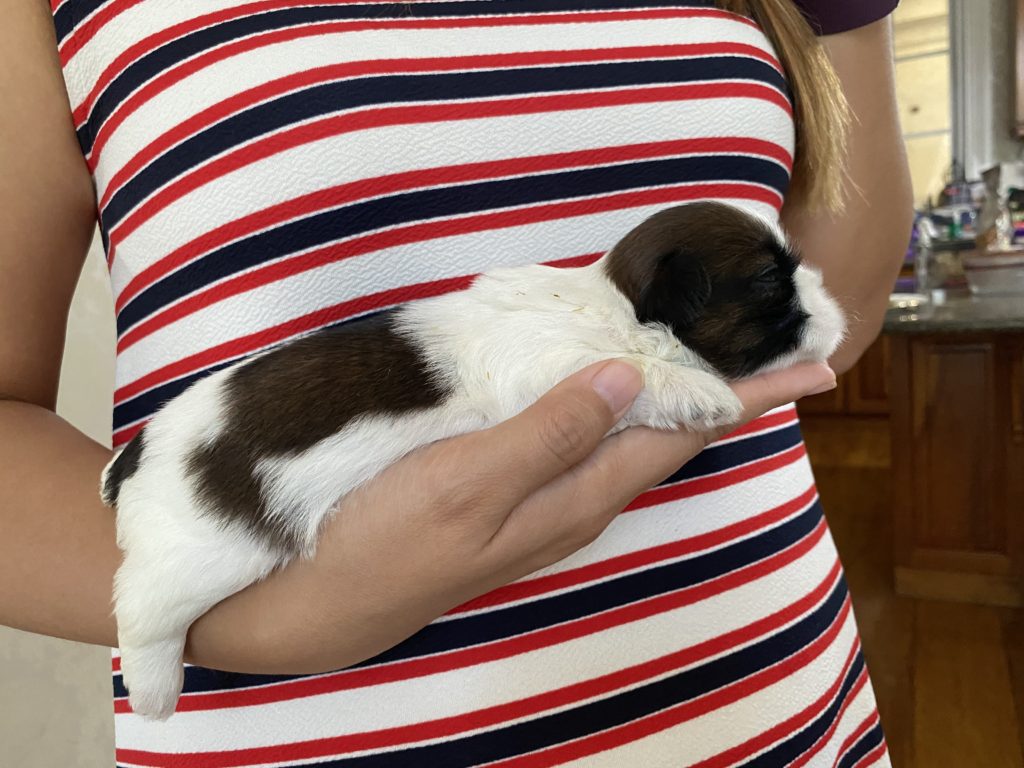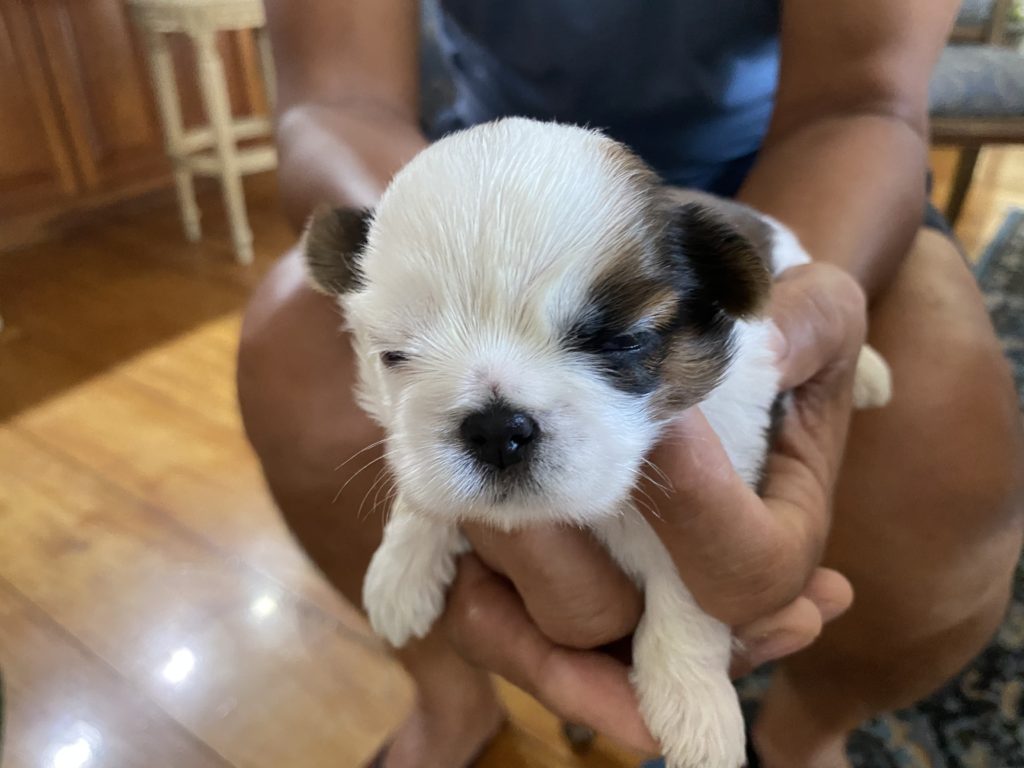 And this is Stitch, the father, who has absolutely no idea he is now a dad. He has no fatherly instinct. Actually, Stella and Stitch were just matched by a shooter. I am personally aversed to acts like these. I feel that's a violation of Stella and Stitch's human rights. They were forced to cohabitate against their free will. I am more for natural , organic, spontaneous romance.