OCTOBER 22, 2021
I got ready a little bit earlier because I was riding with Edmund to Ford Cainta.   I was going to Binangonan for a belated town fiesta visit while he has a meeting daw with a contractor.
I saw some fruits on the kitchen island so I went to get a plate tray but when I saw these two,  nagsalawahan ako.  I couldn't decide which one because they both are beautiful.  I bought them in Turkey in May of 2013, wow ang tagal na pala.   I miss our tour group friends,  Ramon Dimacali (he died of covid early this year), Susan Dimacali, Beth, and the rest of the gang.   We liked traveling with them kasi mabait sila.  Simple lang kami lahat.   Mon was the former president of Federal Phoenix Assurance.
We enjoyed our trip to Turkey and the shopping in Istanbul.  We planned on going back but we never did.  We went back a few times up to the airport only on our way to other countries.    I am not sure if I would still have the time, energy, and chance to visit Turkey again.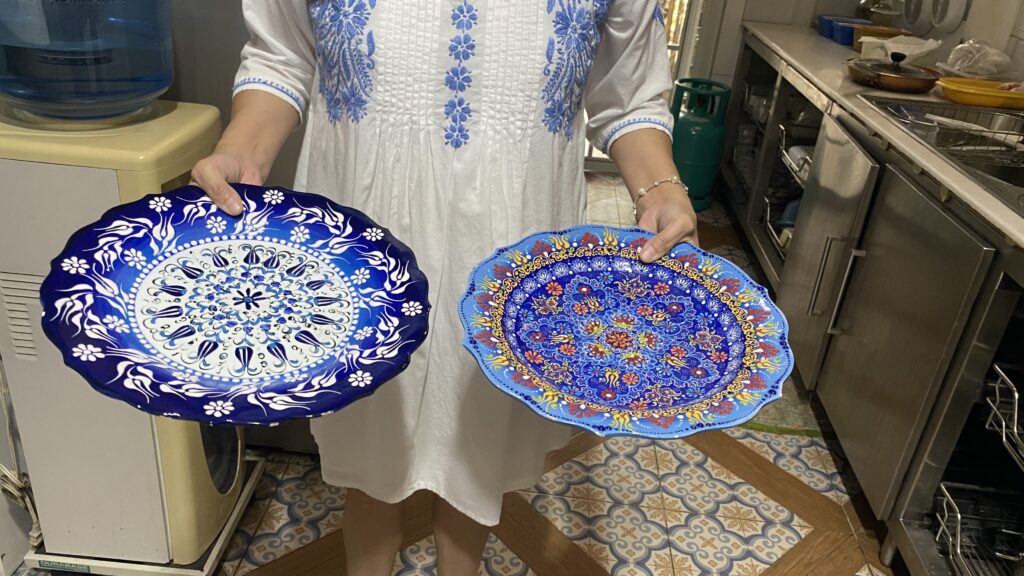 I am back in Cainta. This guard akala mo Man in Black with a high tech gun, pang alcohol pala.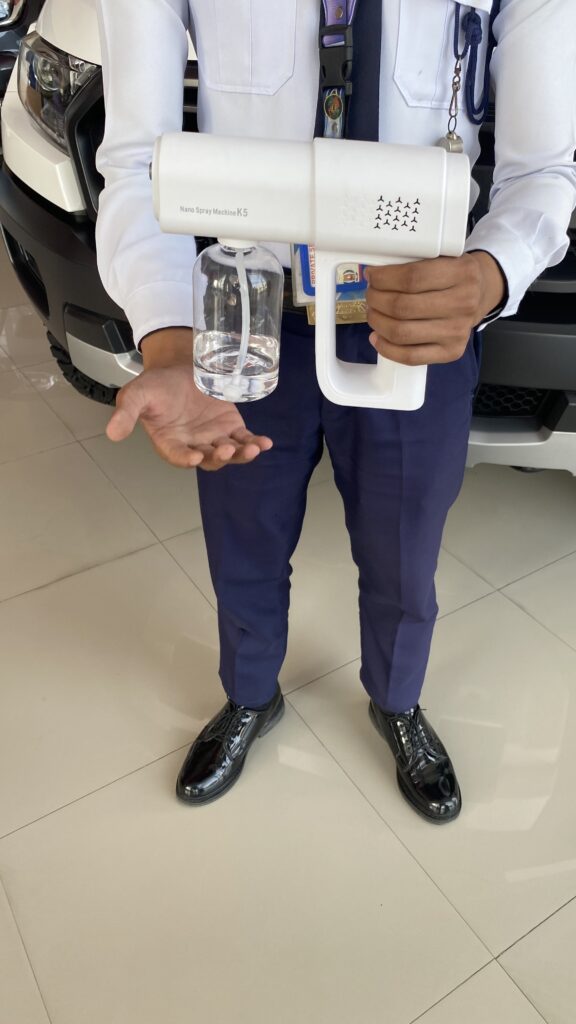 I thought I would just drop Edmund off at Ford Cainta, then I will proceed to Binangonan to visit the churches, then I'll come back for him after a few hours. Yun pala he wanted to come with me to Binangonan so I waited for him while he was meeting with a contractor.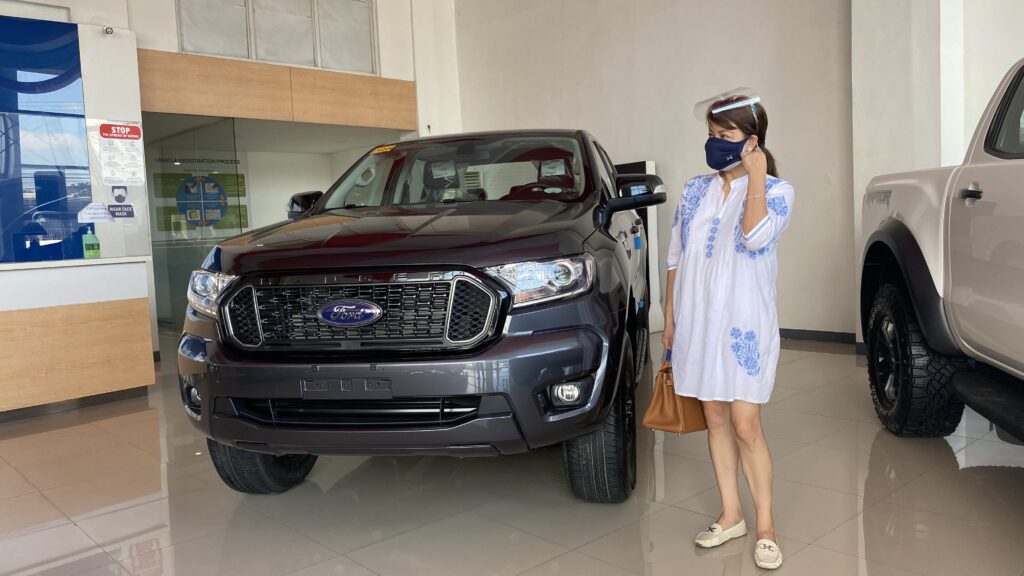 Picture-picture muna, my photographer was the security guard. Included in his duties and responsiblities is to take good photos of me, but so far, he's not been successful. Puro pangit picture ko, not his fault, but the subject.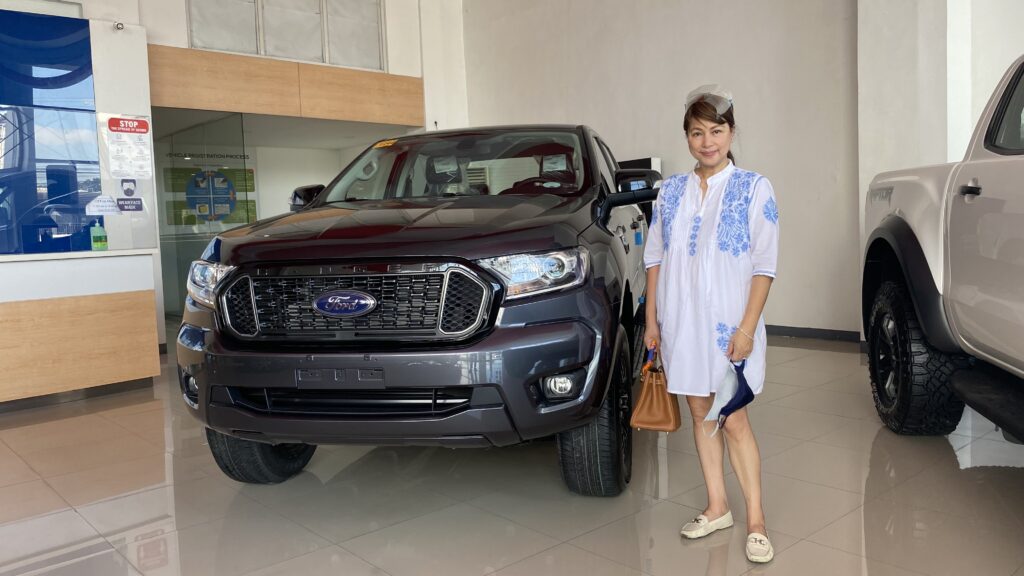 The two janitors dread my presence because I spot so many dirty spots. I cannot understand why they can't see the trash and dirty walls, dirty corners, etc. Bakit hindi nila makita ang mga dumi sa paligid nila?