Wednesday, February 10, 2021
I rarely wear high heels and my definition of high is 2 inches and maximum of three.
Today, when I was choosing what footwear to wear to our meeting in Tektite Towers in Pasig, City, I saw a pair of old black step-in with about 2-3″ heels I thought why not?
I already consider this high and usually worn in formal events like in hotel ballrooms. Events that would require me to just sit down most of the time.
I thought the only time we would walk would be from the entrance of the building, to the elevator, a short walk along the hallway to the office where the meeting would be held. And maybe 30 minutes sitting down, then walk again to the elevator, across the lobby, then 3 meters to the car. And my feet would be free.
To maximize the use of the driver's time, instead of parking while we were in a meeting, I sent him to another office to pick up some documents. I thought he would be back in 20 – 30 minutes.
We were already done with our meeting but the driver wasn't back yet. He was still waiting for the documents. Edmund didn't want to wait anywhere indoors so we decided to walk in the direction of Ortigas Avenue. It just rained so the roads were wet, with some puddles.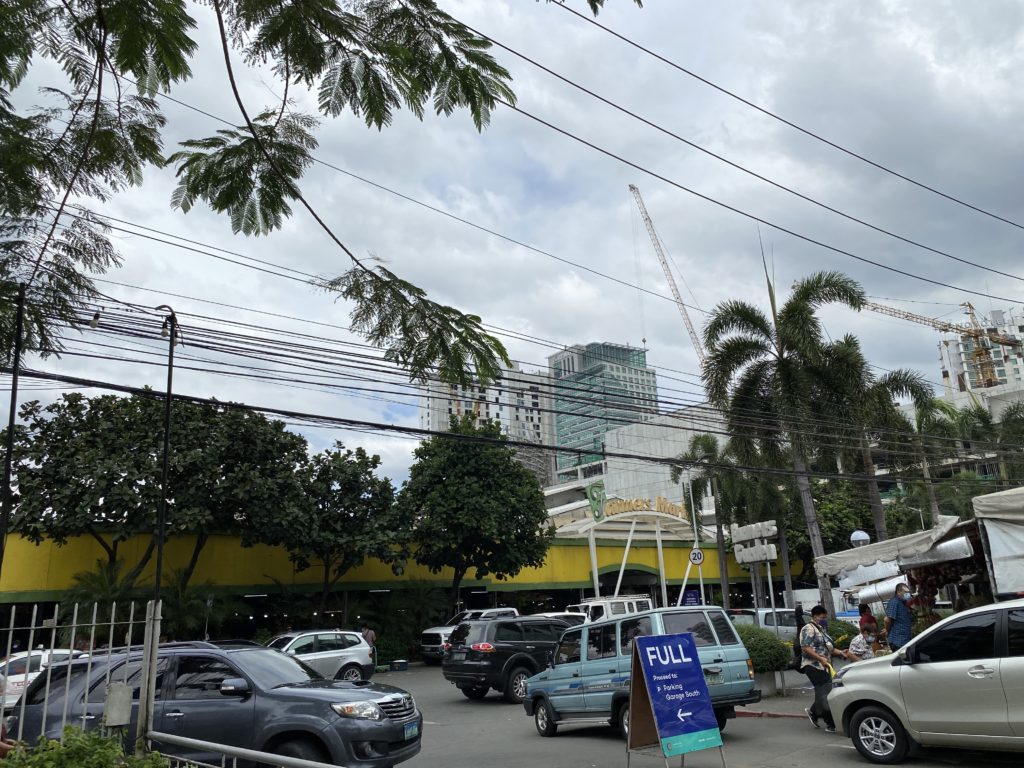 McGyver was walking faster so I was behind him by as much as 5 meters and no one to hold on to in case my high heel shoes disappoint me. Of all the months and years that I haven't worn high heels, I picked this day, perfect timing.     3:52pm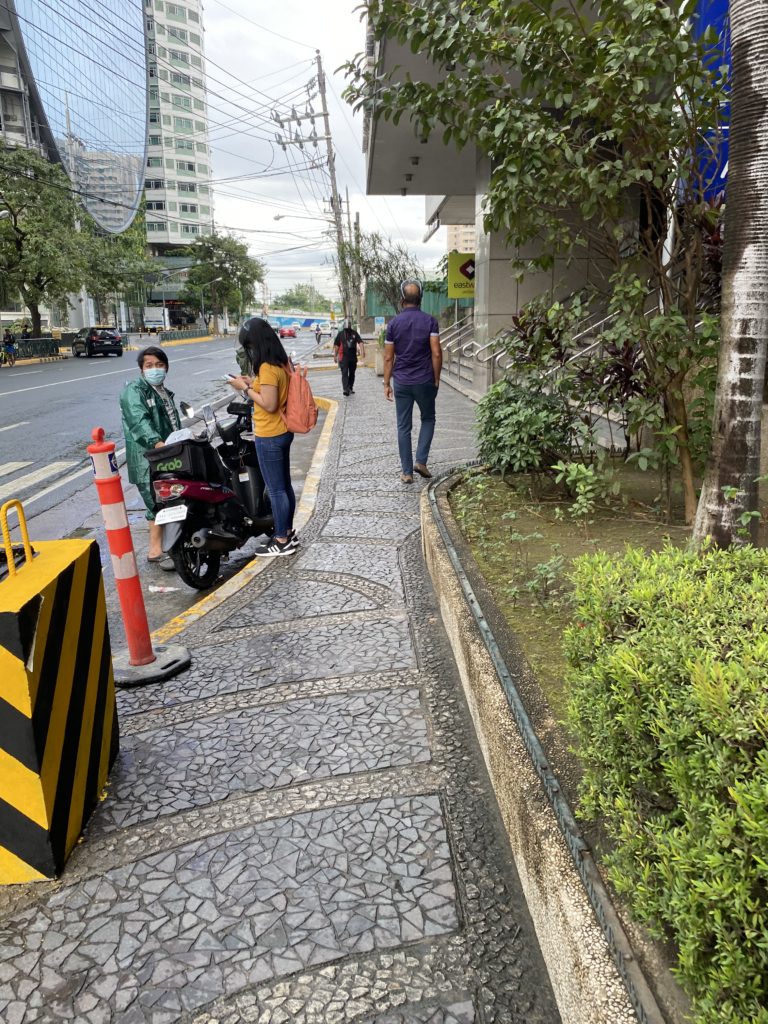 So short yet seems so long 3:56 pm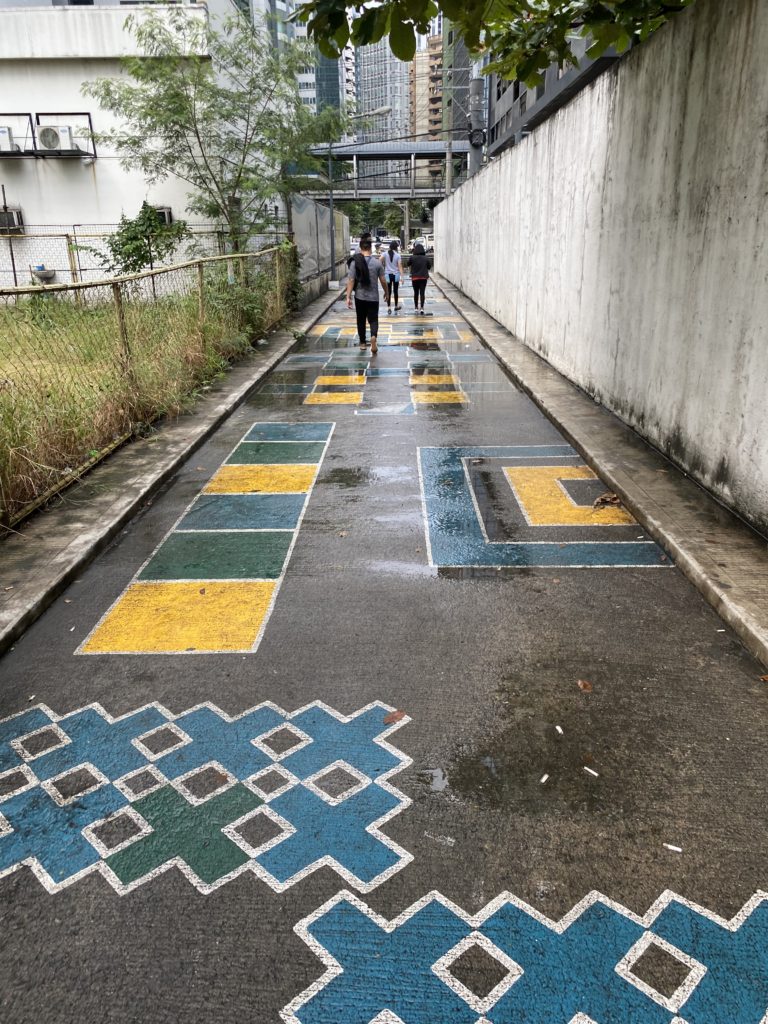 When I was 9 months pregnant with Oyen, the ob-gyne advised me to take long walks kasi overdue na ayaw pang lumabas.  My sister and I both worked at my brother's office on the 9th floor of State Financing Center in Ortigas beside POEA and the two of us would walk from the office to Shaw Boulevard. We would cross empty lots around here. Puro talahib pa. Ngayon puro building na.
3:58 pm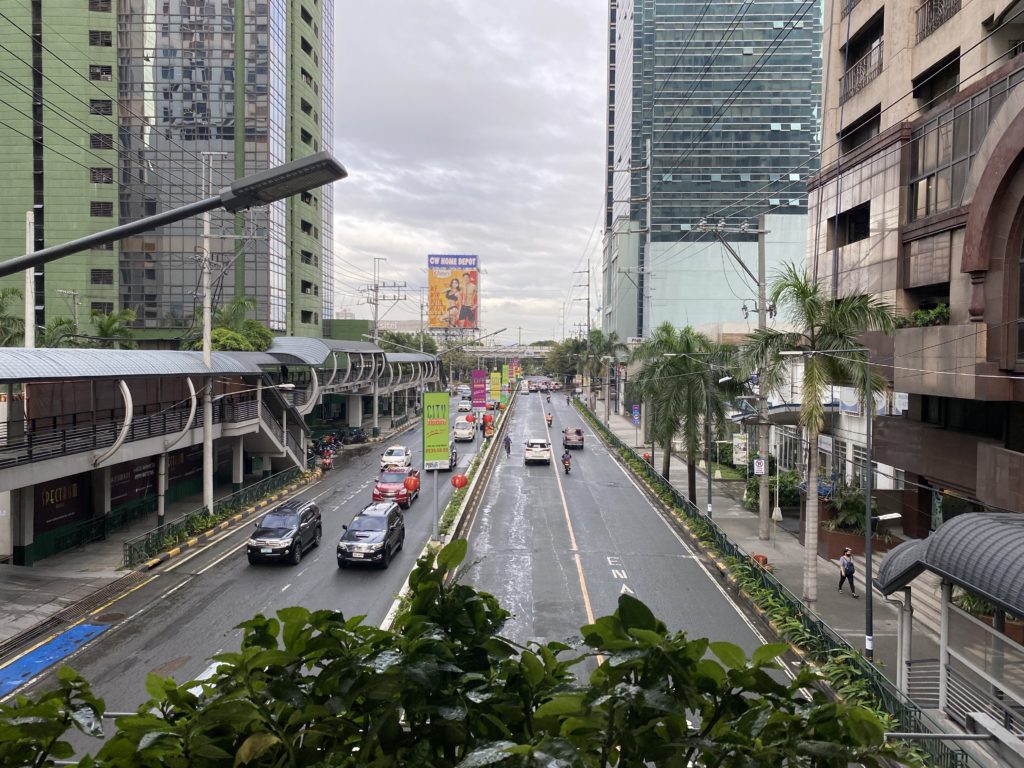 For several years we rented the whole ground floor of Strata 200.   That was long before we ventured into an auto dealership.   We were here on July 16, 1990,  when a 7.7 magnitude earthquake hit Northern Luzon that was strongly felt in Metro Manila. Edmund was in State Financing Center. I first felt some ticking coming from somewhere. Tiktiktiktik. I thought some repairs were being done in the basement. I was seating down and writing something. I froze when the floor started moving up and down. When it swayed forward and back, all hell broke loose. All our employees started scampering away. I yelled for someone to bring my handbag down from the mezzanine but during an emergency, you only save yourself, not someone else's handbag. When we went out of the building, we saw the Philcomsat tower swaying and bending forward and back like a soft pretzel. Imagine if it detached, it would pulverize everything in its path. I am terrified of earthquakes and fire. Please God don't let it happen again.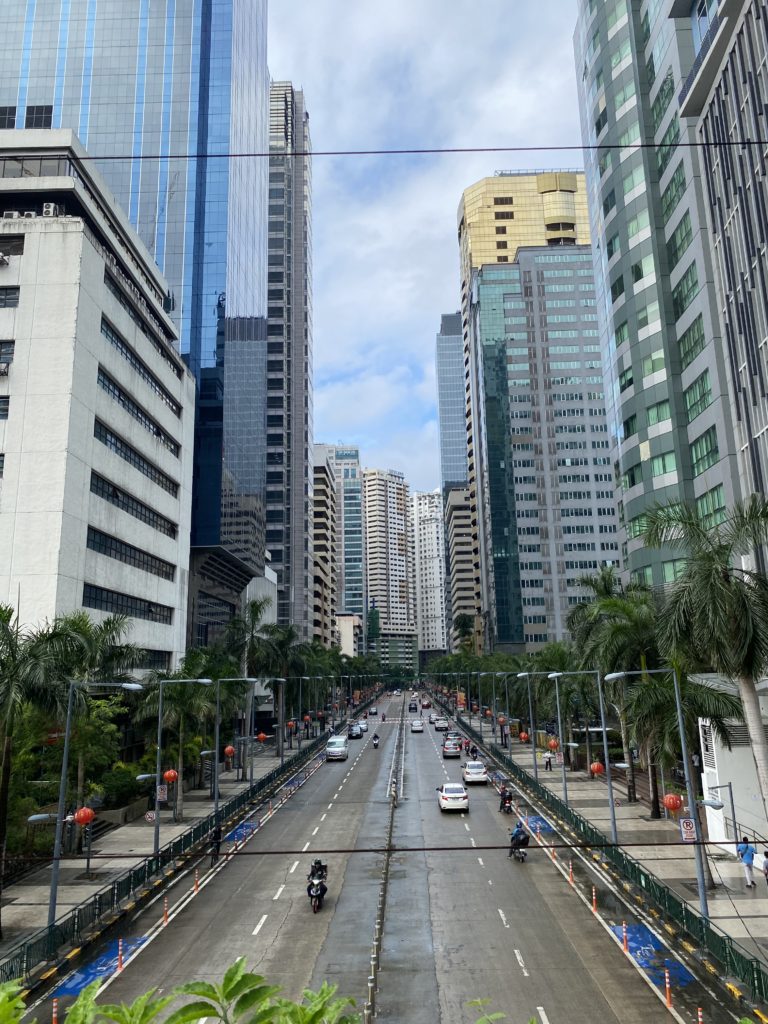 There were a few youngsters that were asking for money. I must admit that sometimes I am wary of people asking for limos kasi I couldn't tell if they are going to snatch my wallet when I get some money or holdapin ako when I stop walking. Is it bad to think this way?
3:59 pm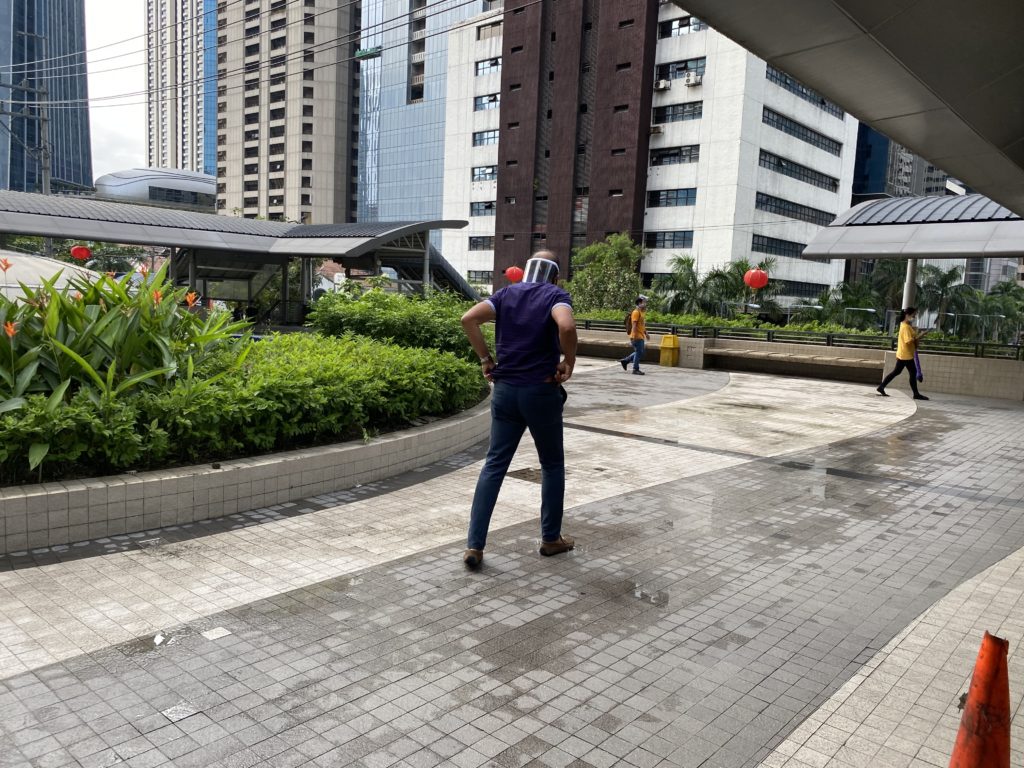 We continued walking. I was actually enjoying the unexpected exercise I just wished that I was wearing a more comfortable tsinelas.
4 pm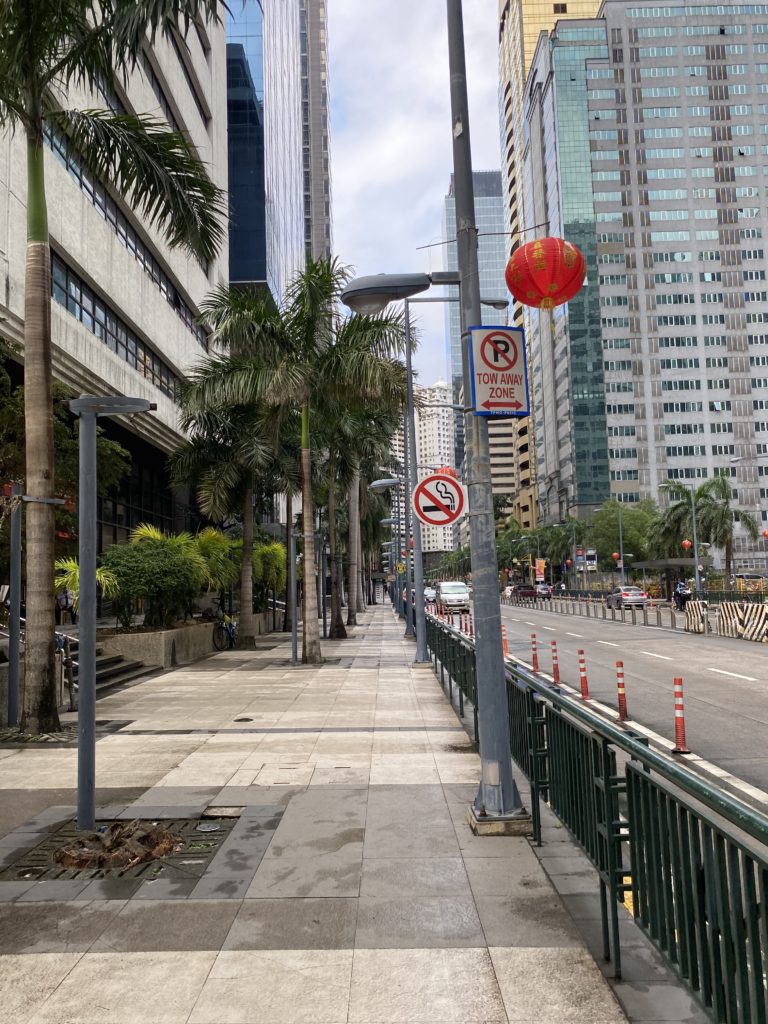 By the time we reached Shell gas station at the corner of Emerald Avenue and Ortigas Center, I had picked up a total of 3 coins. This was the second coin. Lucky me.
4:02 pm


Oh there, Strata 200, that's where our office used to be. 4:05 pm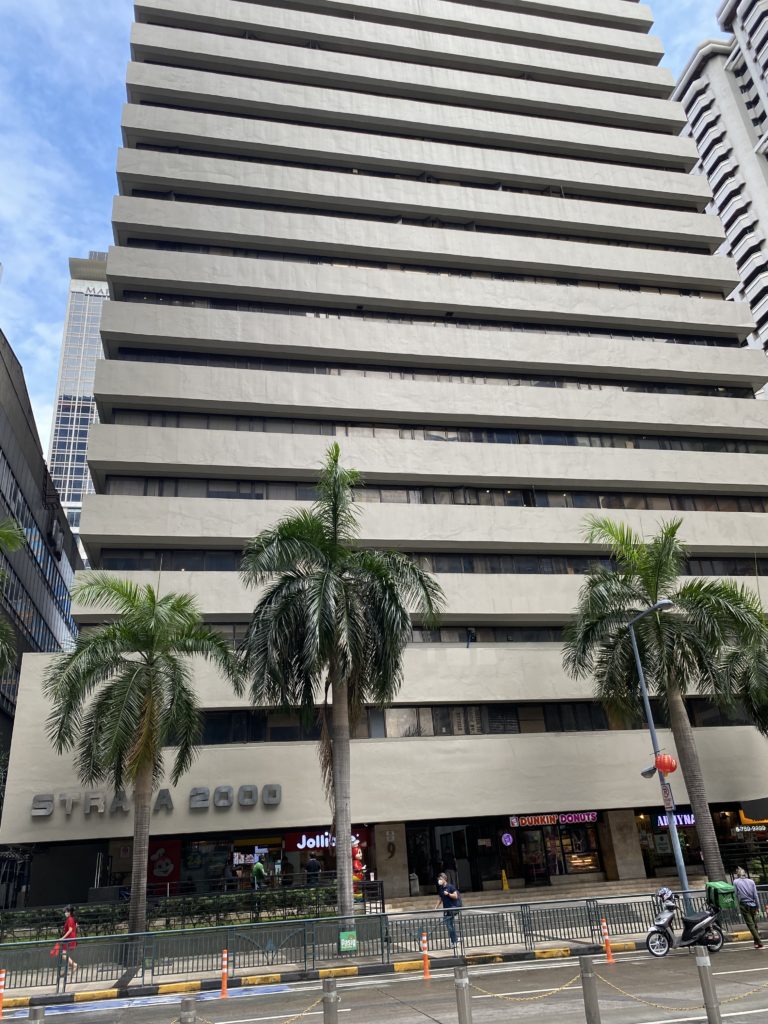 We bought Mang Inasal chicken along the way for dinner. We stood outside while waiting for our food. A young male adult approached us asking or money. Edmund gave him some. When Edmund went inside Mang Inasal, the same boy approached me. I told him my husband already gave him money.
4:15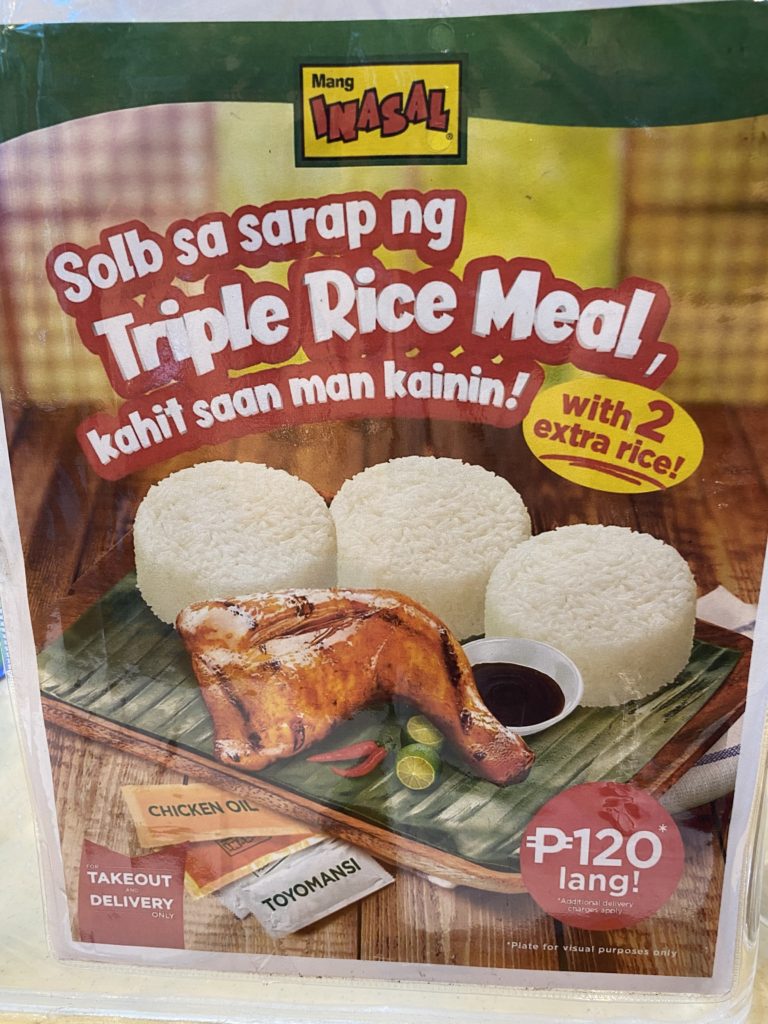 Our driver was already waiting for us at the gas station when we arrived. My feet were so relieved.
Home at last, 4:35 pm