Edmund followed to the hospital. The two of us left St. Luke's at 4 pm to go home and get supplies.
4:35 Rain poured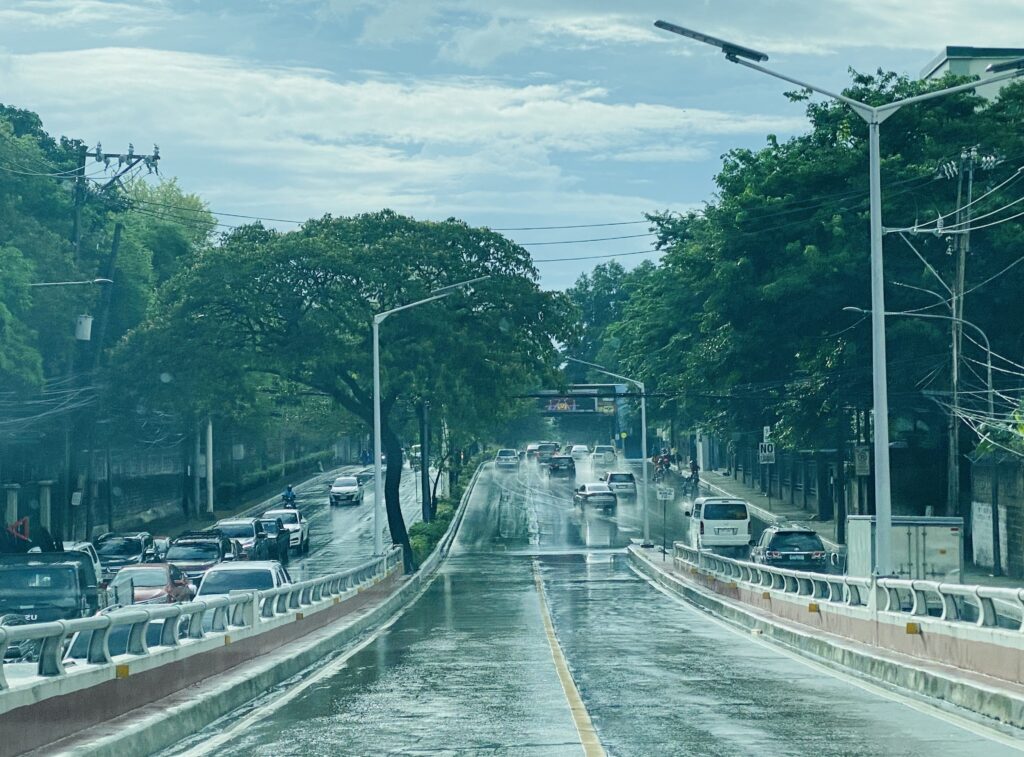 then stopped at 4:44 pm.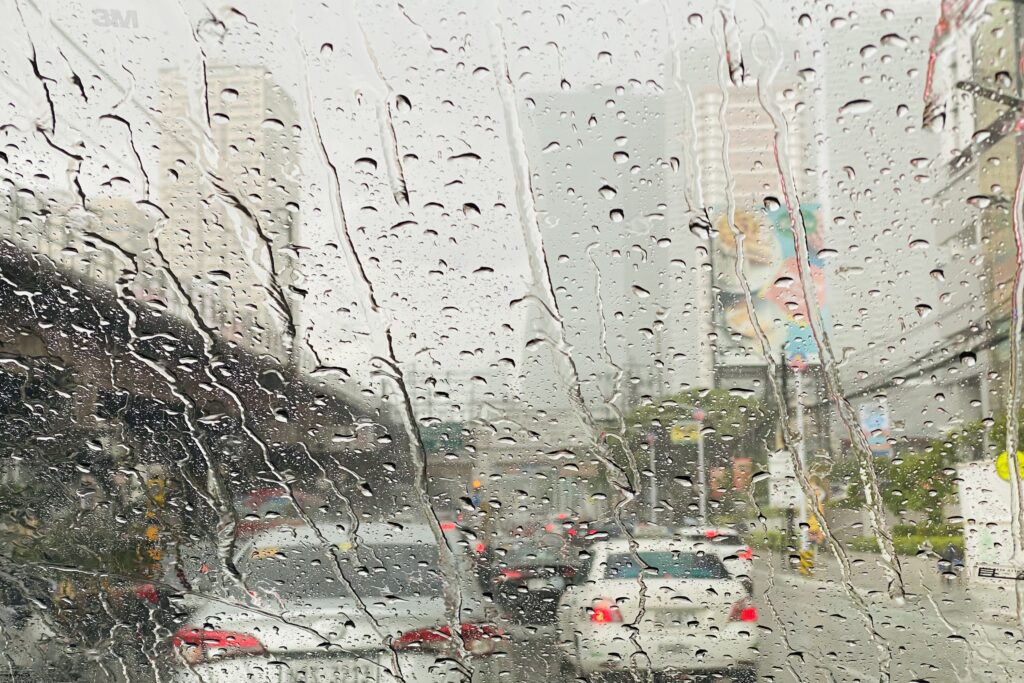 Instead of going straight home, we had a late lunch / early dinner combination at Shrimp Bucket in Greenhills.
5:18 pm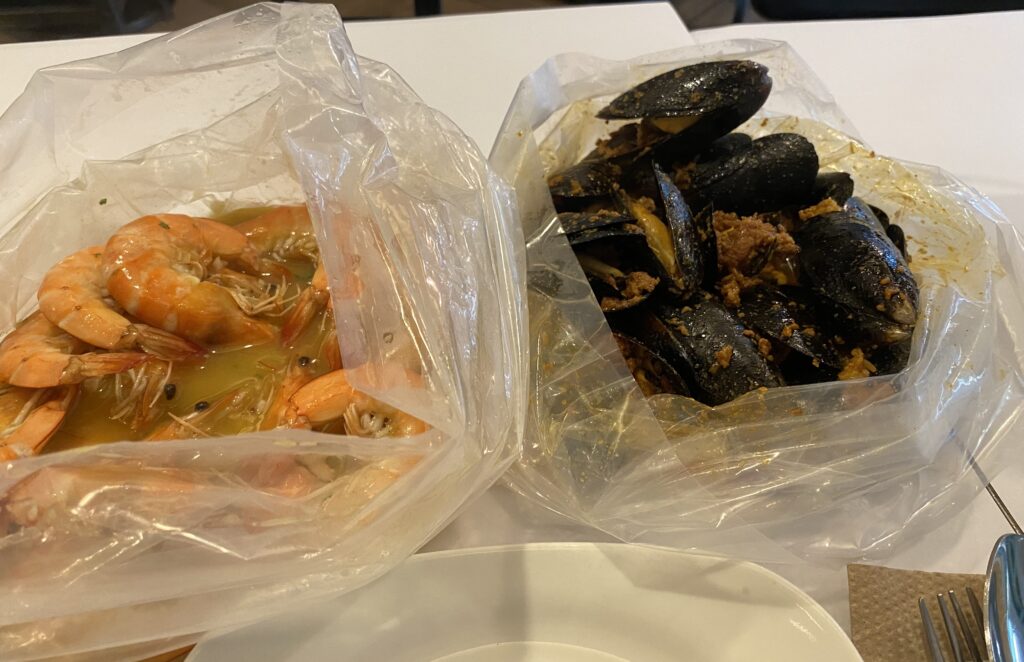 When Shrimp Bucket first opened at the Ayala UP Mall in Katipunan, it was a hit and the wait was 30 minutes to an hour long.  Then they opened a branch in a building across Gloria Maris, which closed, then this small one opened.  I hope Shrimp Bucket is able to survive the tough restaurant business.  Their food is good actually.
5:47 pm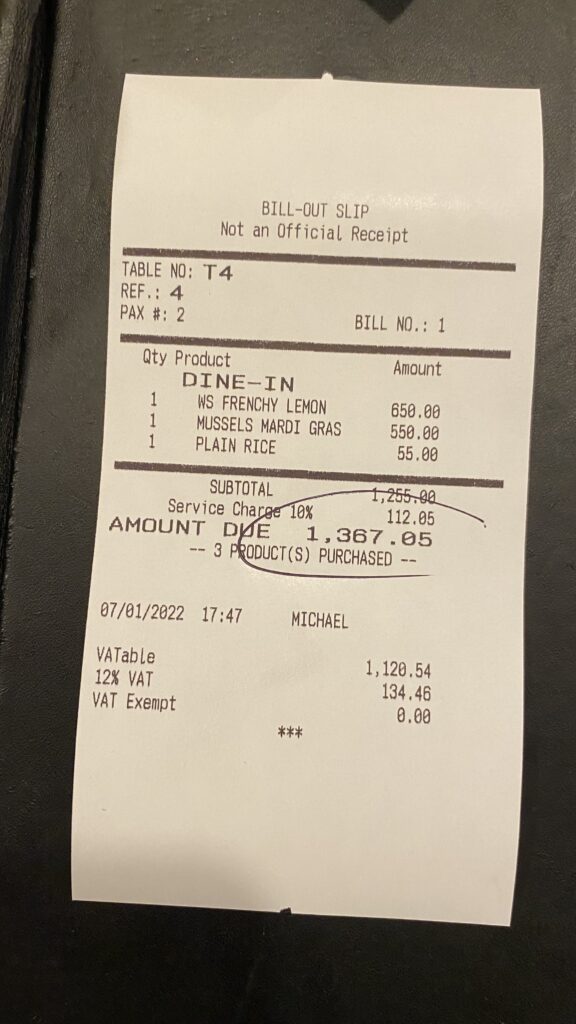 A nice bouquet of flowers arrived.  I should be the one sending my daughter flowers.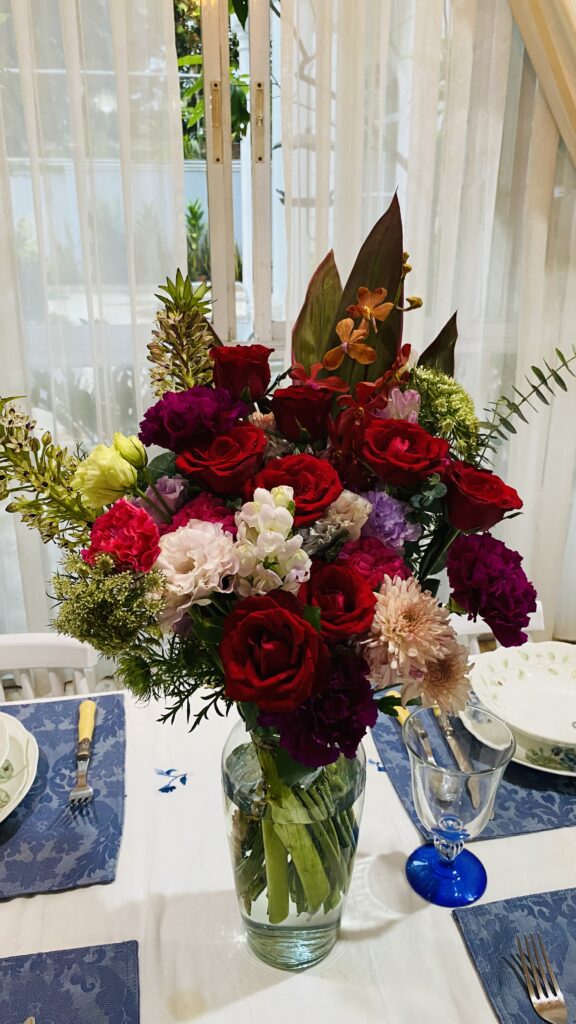 These flowers are so lovely but sayang because they only stay fresh for a few days.   6:09 pm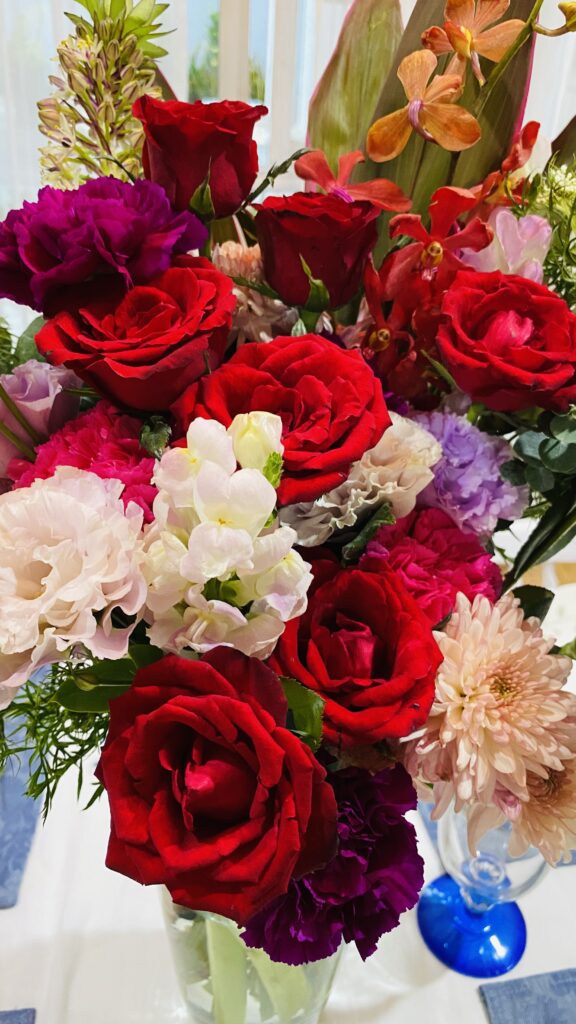 Someone sent a Grazing Box for Oyen.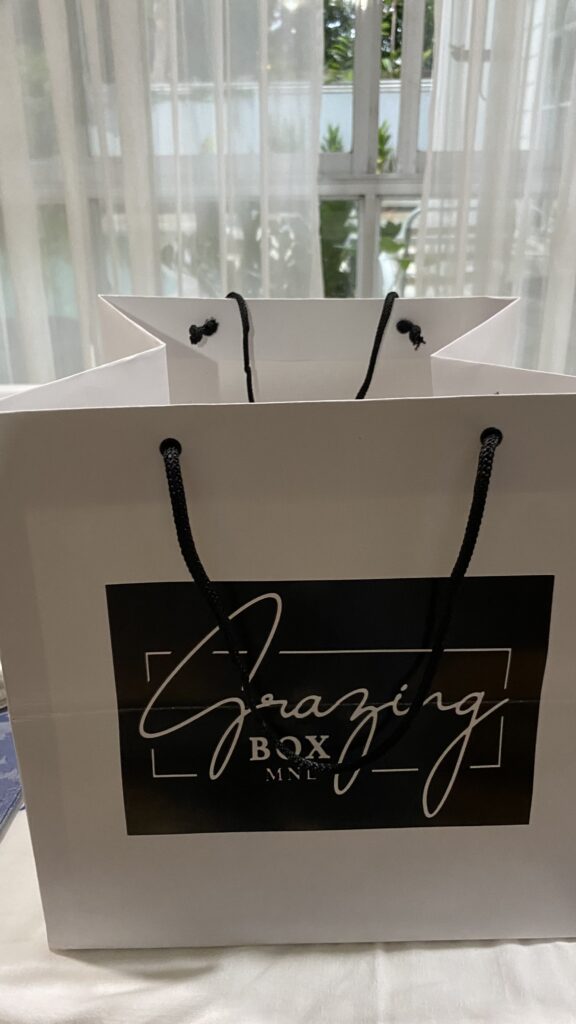 From GH 360 Servicing Team. I opened it kasi baka pagkain eh mapanis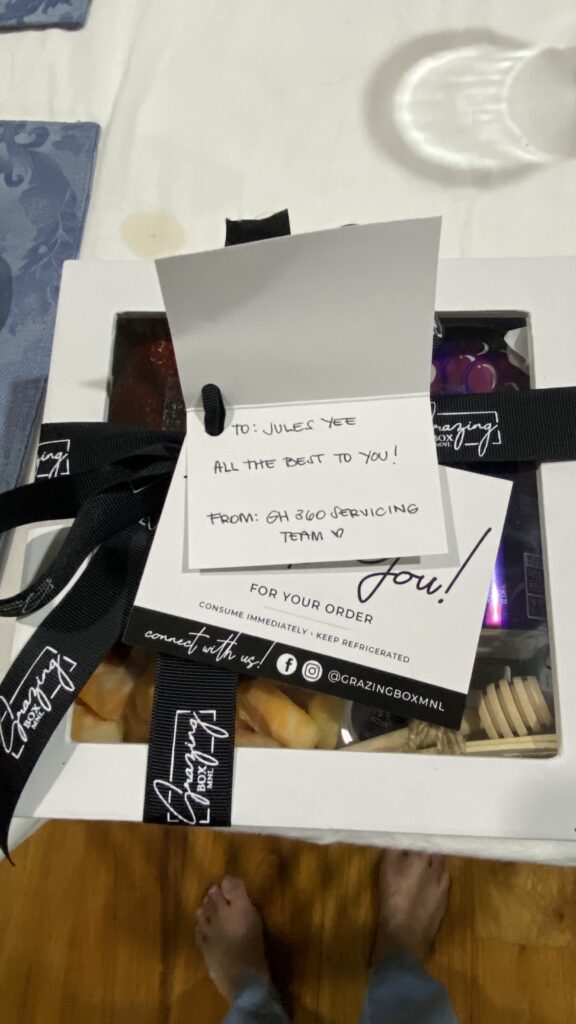 We went back to St. Luke's expecting Oyen would give birth anytime soon.  Antok na ang lolo and lola-to-be.
9:37 pm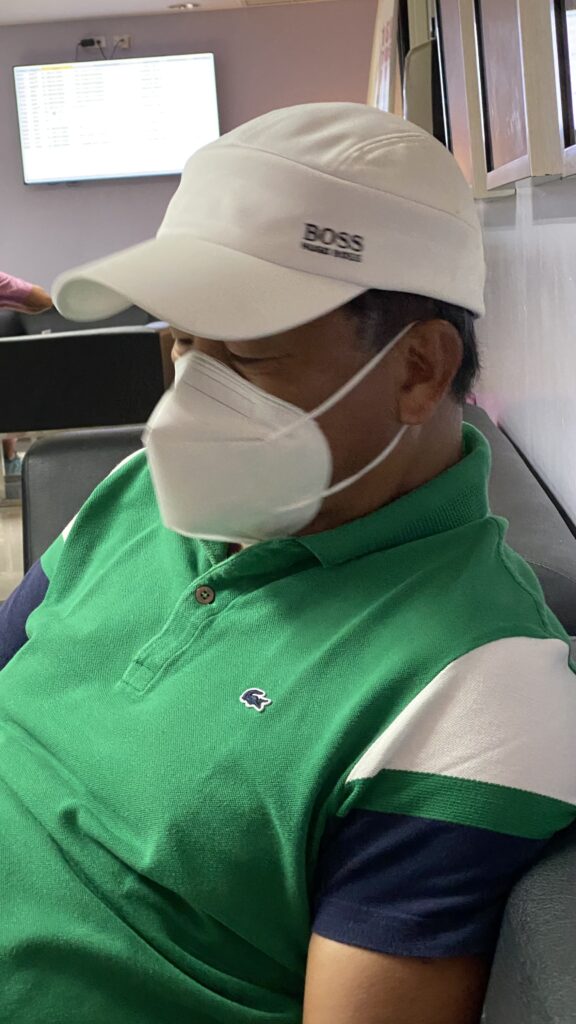 10:05 pm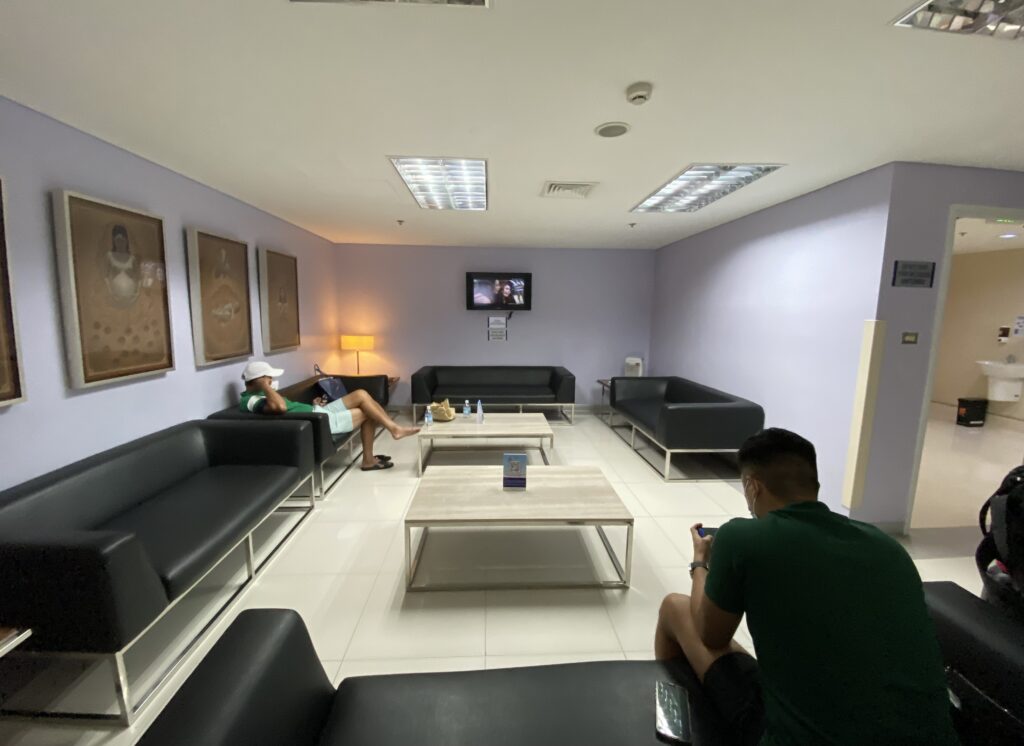 11:16 pm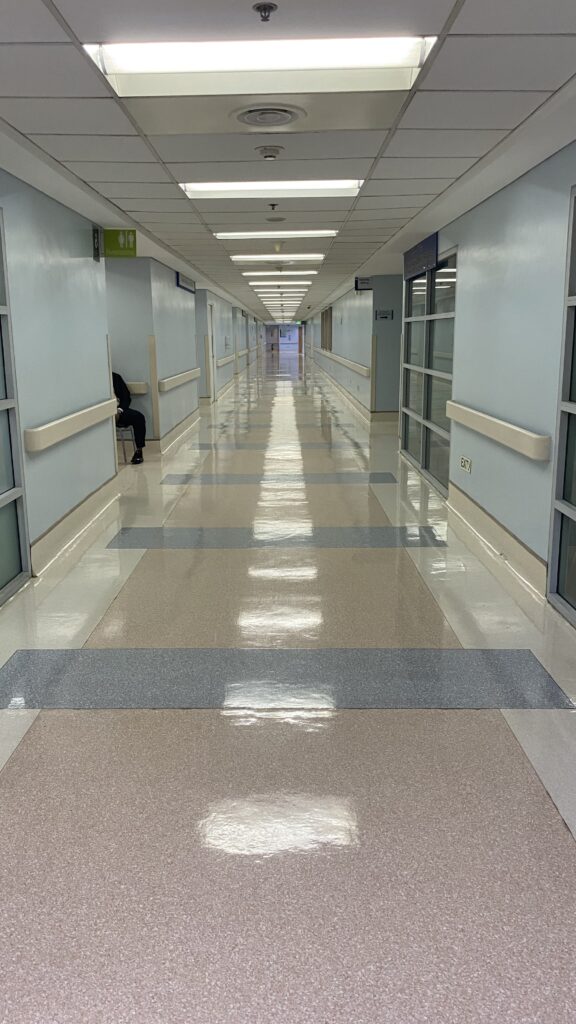 11:30 pm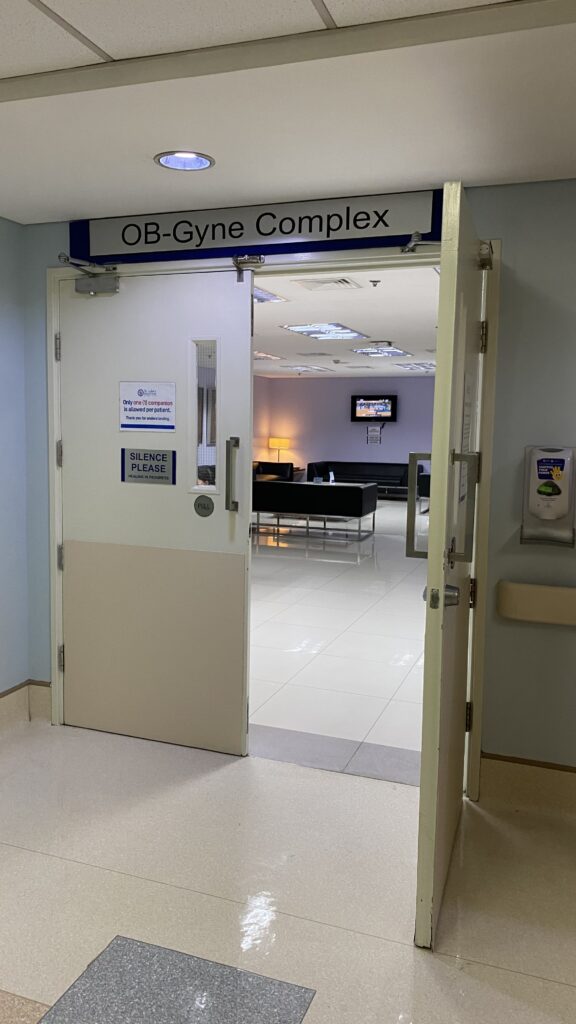 It's been more than 12 hours since Oyen's water broke and yet she's not feeling any contractions and her cervix is still closed. She wants to deliver thru natural childbirth instead of CS. The doctor yried to induce labor but wah epek. They'll wait daw and try again afyer 8 hours
Mukhang hindi pa sya manganganak so uwi muna kami so we could sleep more comfortably. I was ready to spend the night here but we're not allowed to lay down on the sofas.