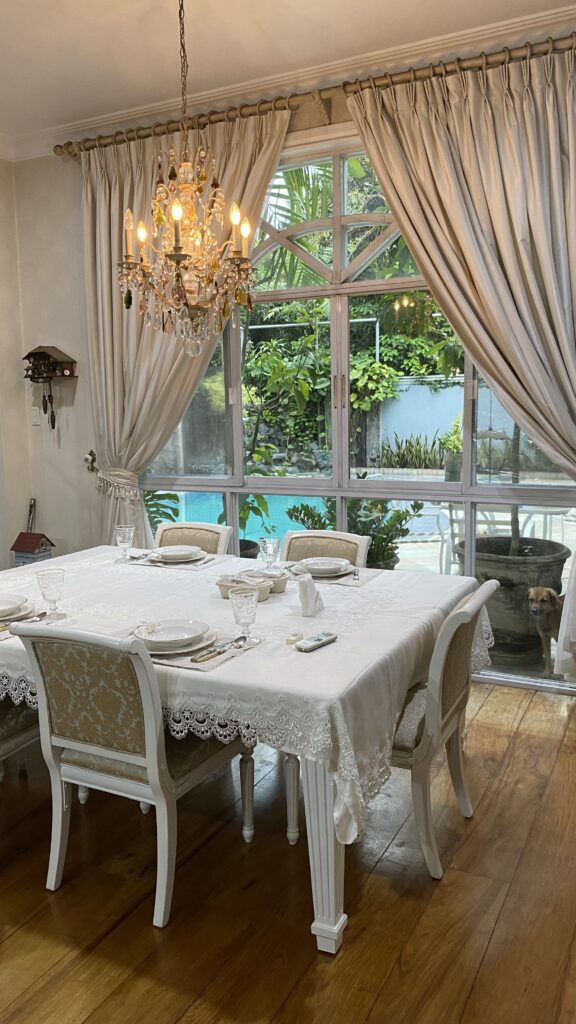 July 28, 5:23 pm
After more than one month of waiting, our 16-year-old family dining table is back. This time with a new look. Gone are the brown varnish and blue upholstery, replaced by antique white paint and golden brocade fabric.
Several of the chairs were already wobbly because Edmund would tip them backwards as if they were sturdy rocking chairs. Ginagawa nyang tumba-tumba, kaya hayun merong nabali ang paa. Eh ang bigat pa naman nya.
Metal brackets were needed to put the legs back together and to make them sturdier. I hope these brackets would be able to withstand Edmund's weight, and future rocking and wiggling.
The craftsmanship was a little rough.  Basta matibay okay na lang din kahit medyo kamul-kamul ang gawa.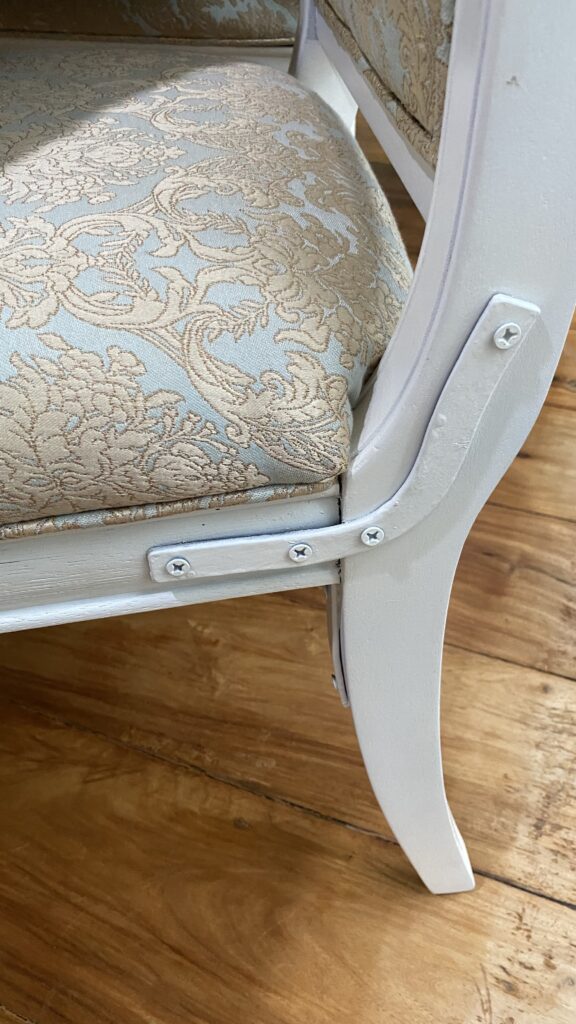 The wood used to be varnished brown with golf on the acanthus leaves.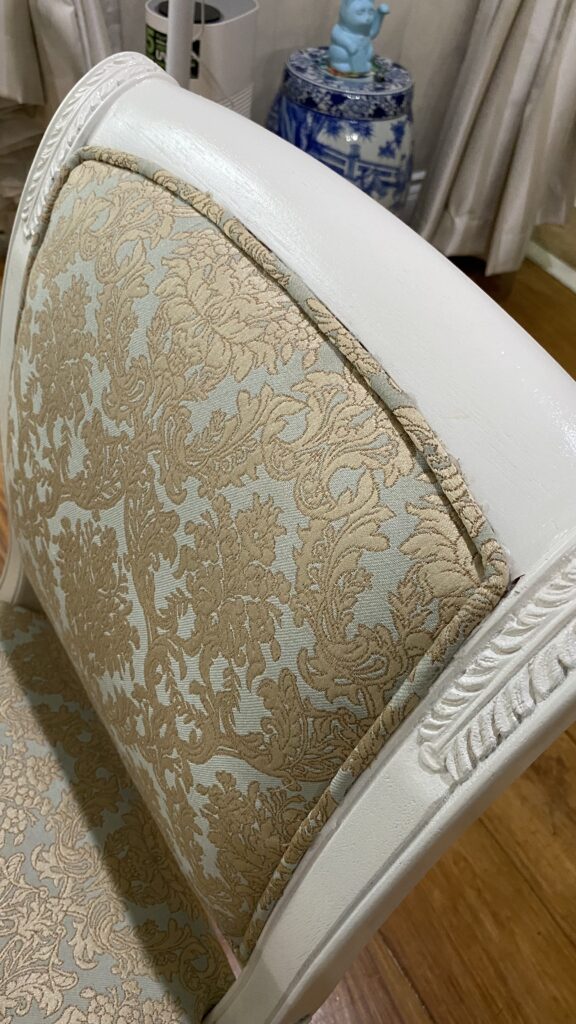 Although we have a separate formal dining room area, it's not comfortable so even if we have guests, we entertain them here in our clean kitchen / informal family dining area.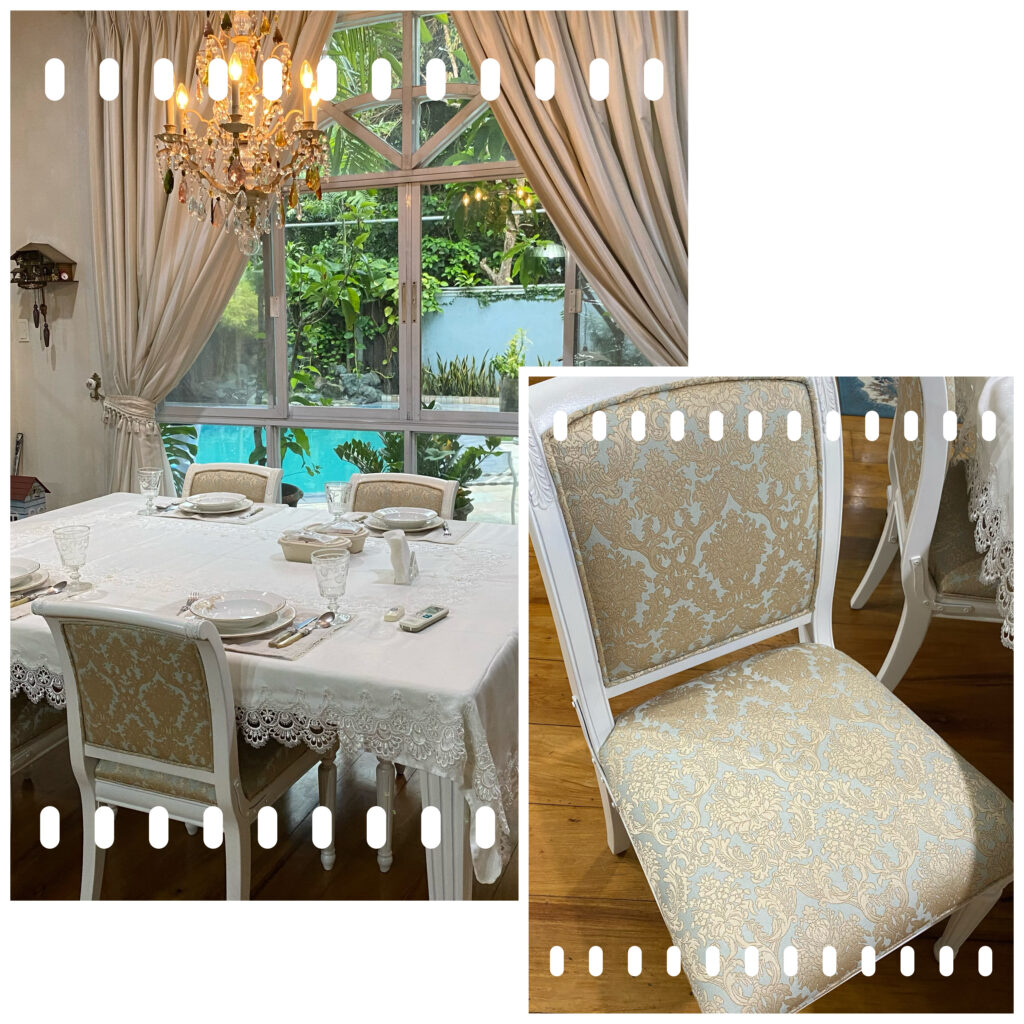 The dining set could seat 10 people. Six chairs are set up and 4 extra chairs are stored elsewhere.