May 8, 2021
We were visitng my brother today. He likes corn so I thought of bringing some boiled corn.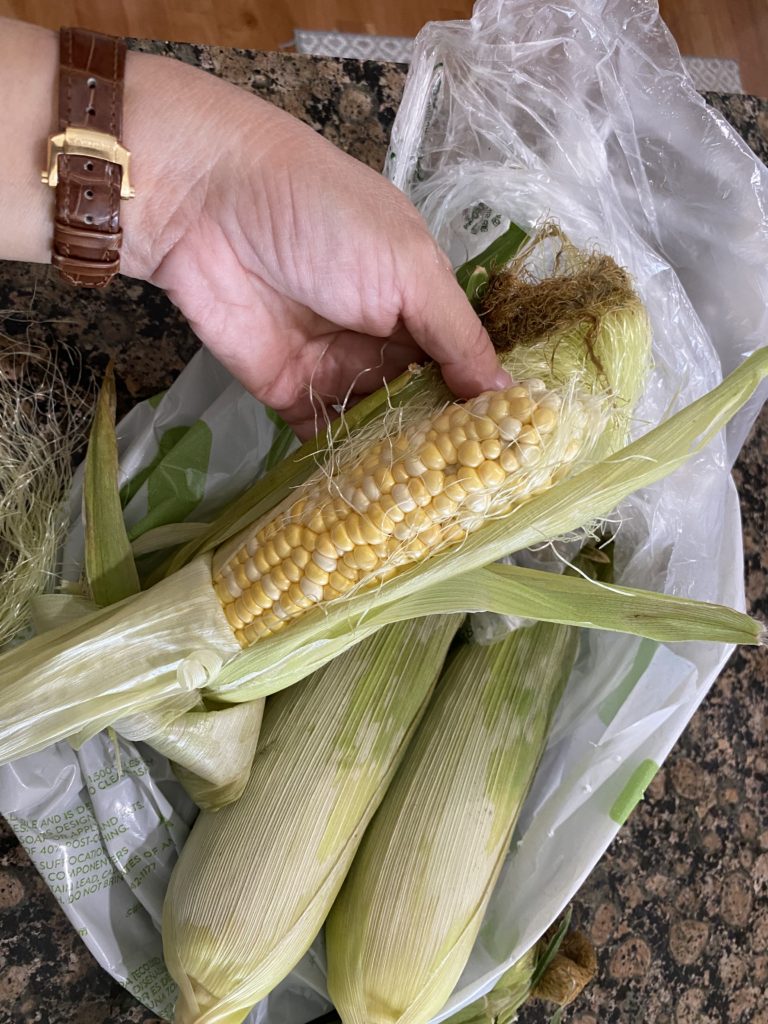 On April 20, while we were still in Manila, my sister called to inform me that our kuya slipped and got hurt so he was brought to the emergency room by his wife Dimple. I was so worried and when Len mentioned the word critical I just started wailing. I called Edmund. I called Oyen. I continued crying in front of the altar to ask for help. To keep my brother safe. My crying could be heard two floors down and this probably alarmed the maids they brought me glasses of water. Sweet naman nila. I must have cried for two hours straight.
I wanted to leave right away to go see him but PAL had no seats available.We were booked for May 5 and we also couldn't just leave in a flash. The three of us were busy in different ways.
So finally, today, we were able to visit him.
Kakatawa hitsura nila, with the masks on parang "stop talking!"
ECY, Len, Yen, and Justin, kuya's son.  Oyen found a copy of the book Promised Land by Barack Obama sitting on a night table.   It belongs to my brother.


I massaged kuya's legs and feet to help circulate the blood. When someone was sick, our mama would always massage (hilot) the back, feet, arms, to circulate daw the blood. I think this really helps most especially if the patient cannot ambulate yet. He was complaining of  lower back pains and head pains.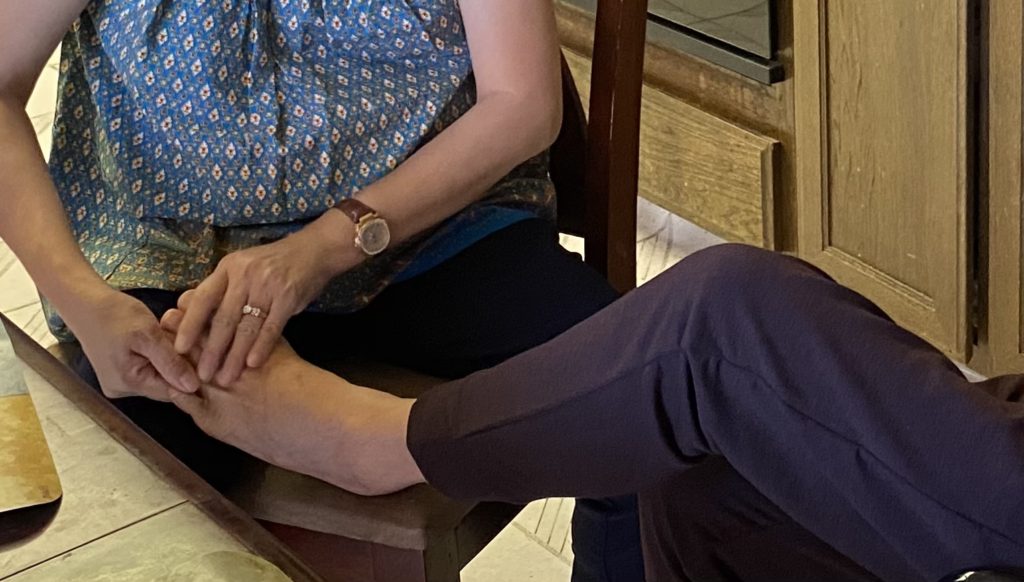 Kuya must have missed a step while he was coming down from the living room to their formal dining area but he couldn't remember what exactly happened. (Fast forward: As of this writing my brother has fully recovered from his fall. Thanks God.)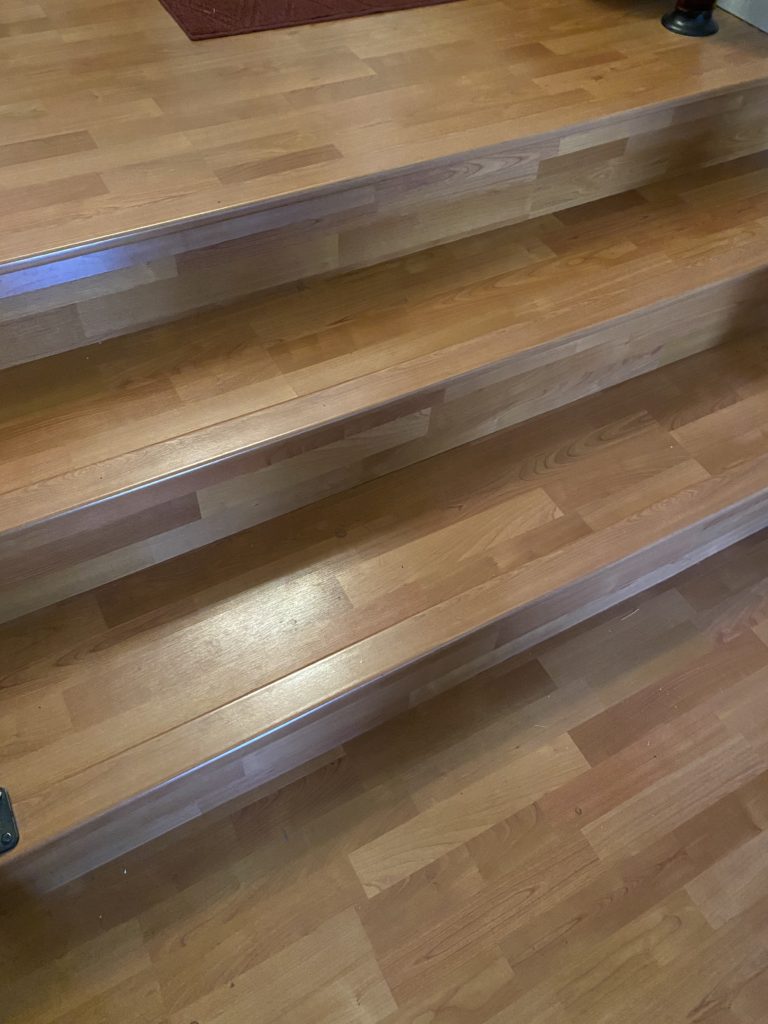 Len's dog Jelly is also recuperating from her kidney operation. They have spent at least $8,000 from the medical procedures. The vet asked my sister if they wanted to put Jelly to sleep or operate on her. Syempre kawawa naman si Jelly so despite the looming big expense they opted to save her life.
Jelly is actually the daughter of Mochi and the sister of our yorkie Twinkle.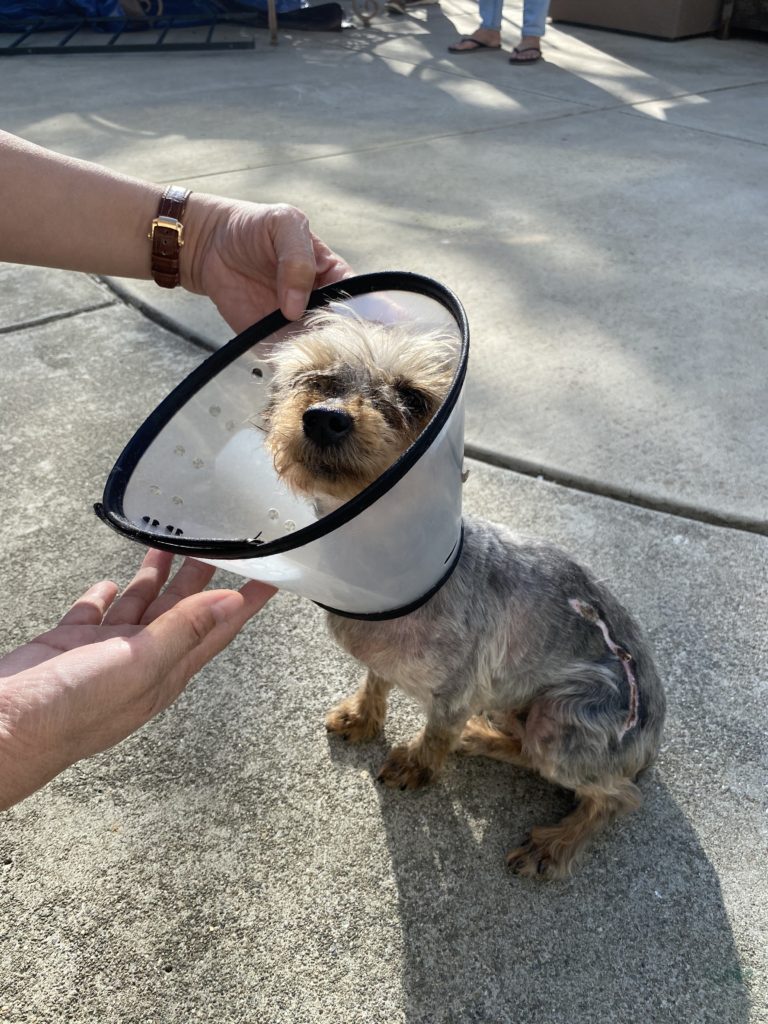 Can you see the hiwa (incision) on her left side? Baka daw magda-dialysis pa ito. Naku po. Hay naku Jelly, pagaling ka.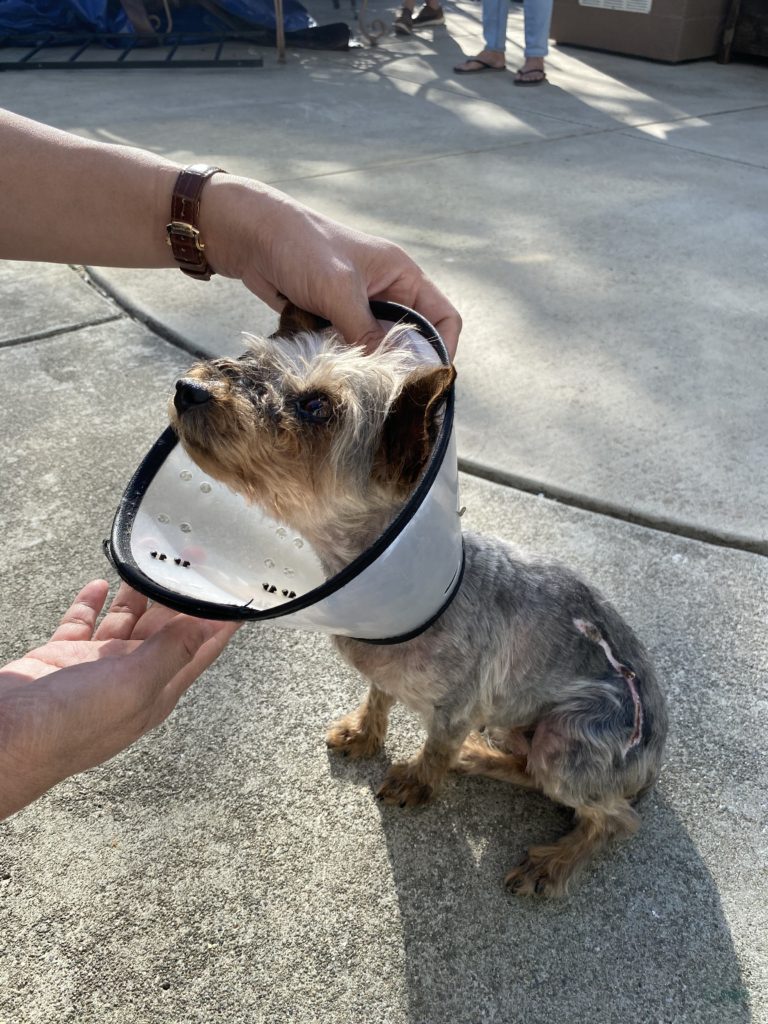 Papa's orange tree must at least be 25 years old.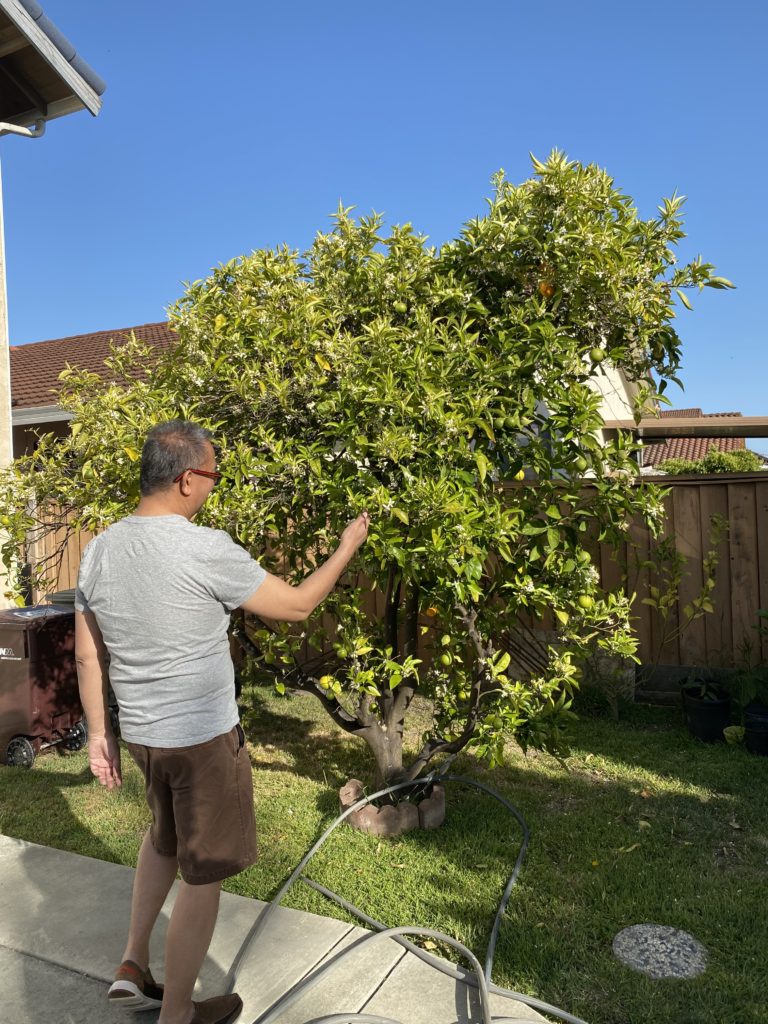 Neighbor's lavender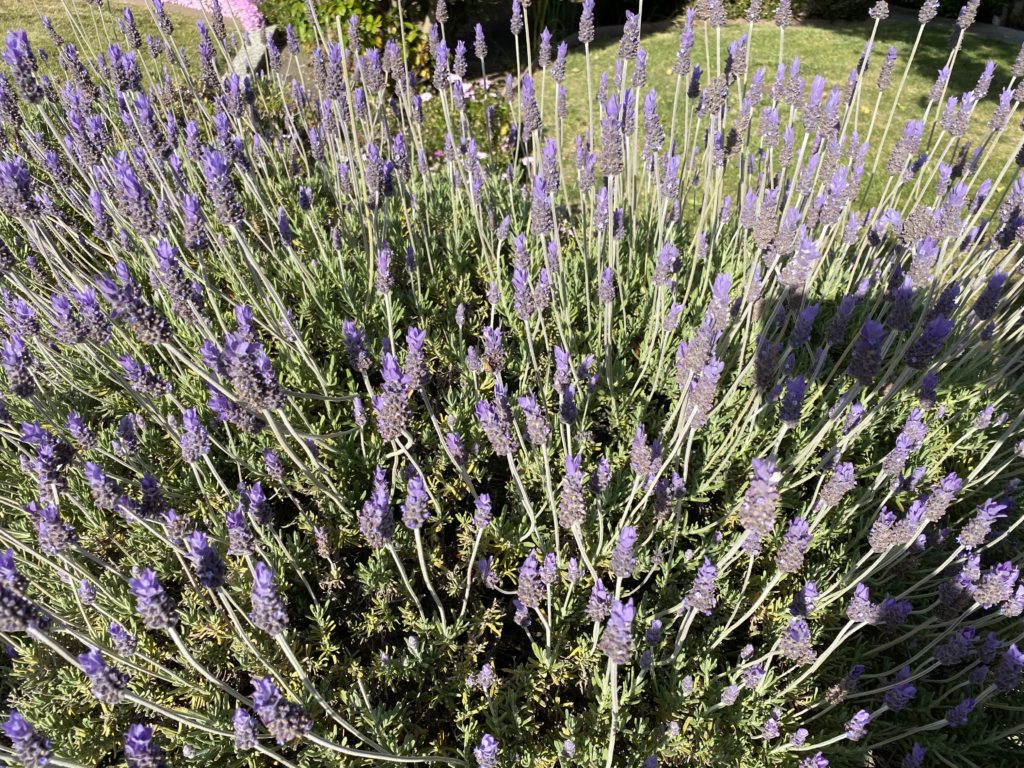 Lavender smells so good.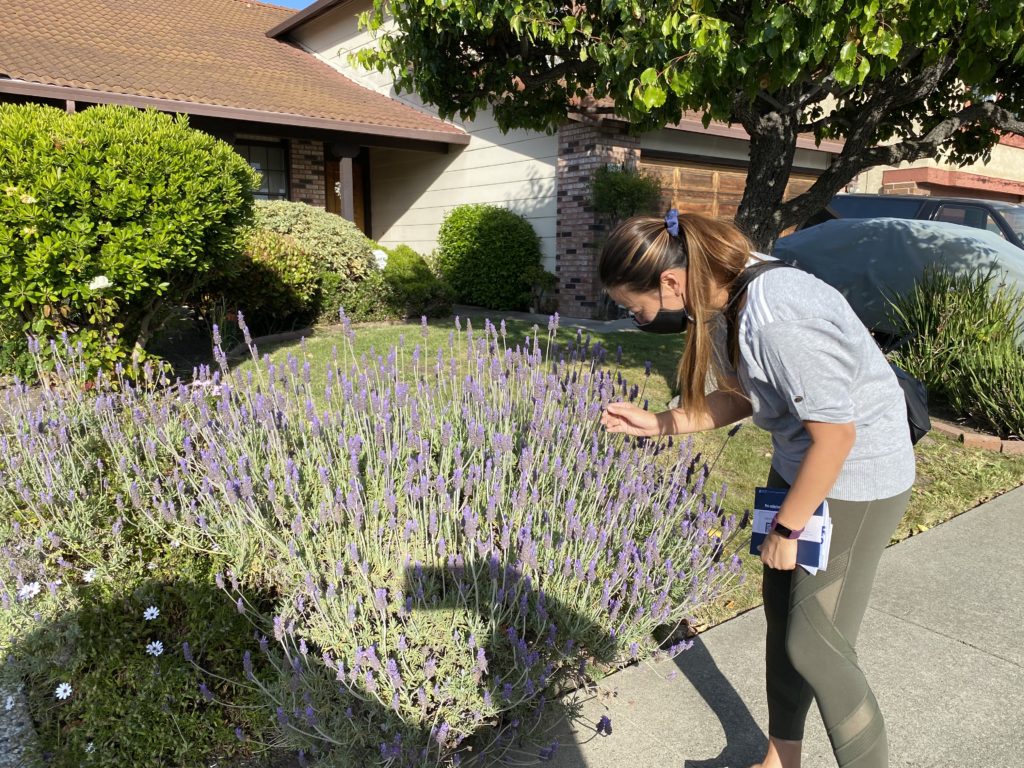 We borrowed kuya Lito's copy of the book written by former US President Barack Obama. I was planning to buy a copy but hiram na lang. I started reading it. After reading three pages, maduling-duling ako sa antok. Until now, I haven't continued reading it. The fonts kasi are small.