There were three things that dampened my spirit today. Konting ihip na lang ng hangin tutulo na luha ko. I needed some kind of booster and reassurance that these downers would pass so I decided to spend a few minutes inside the church in Guadalupe before proceeding to the office, but sadly, the gate was closed. This was the very first time that I had seen their gate locked.
Sayang, this is my favorite go-to place when I need some solace.
I proceeded to the office and stayed there for a few hours.
Before going home, I went to Christ the King in Greenmeadows Avenue. The church doors were all locked.  Di ba there's a line in a song…."just when I needed you".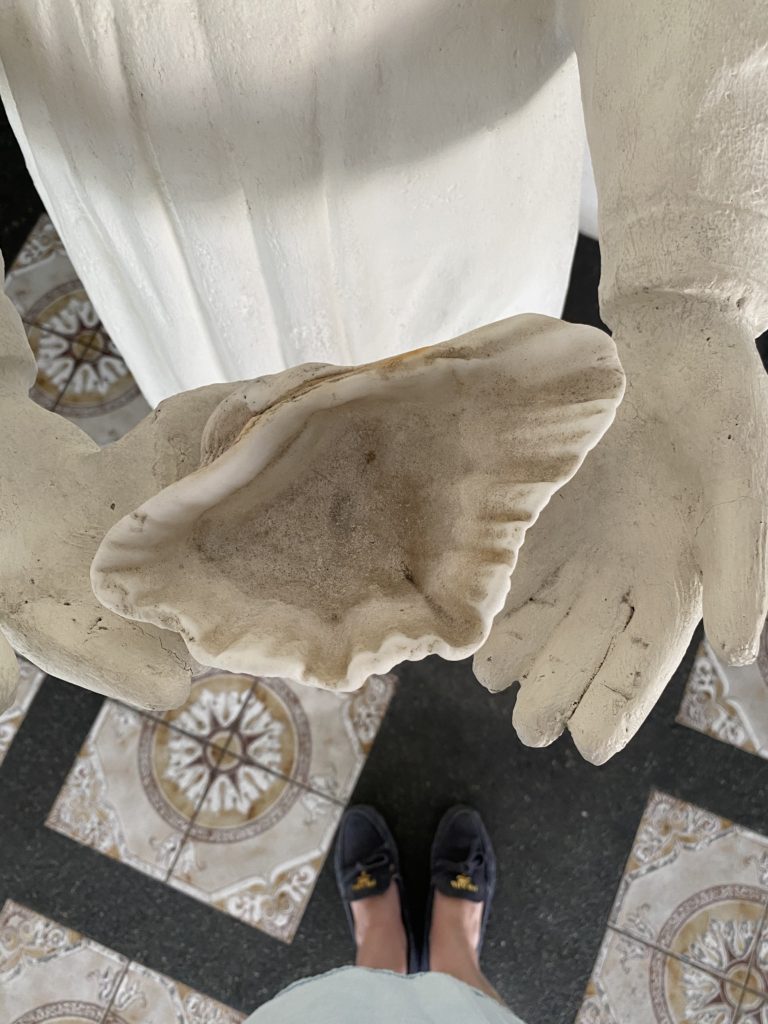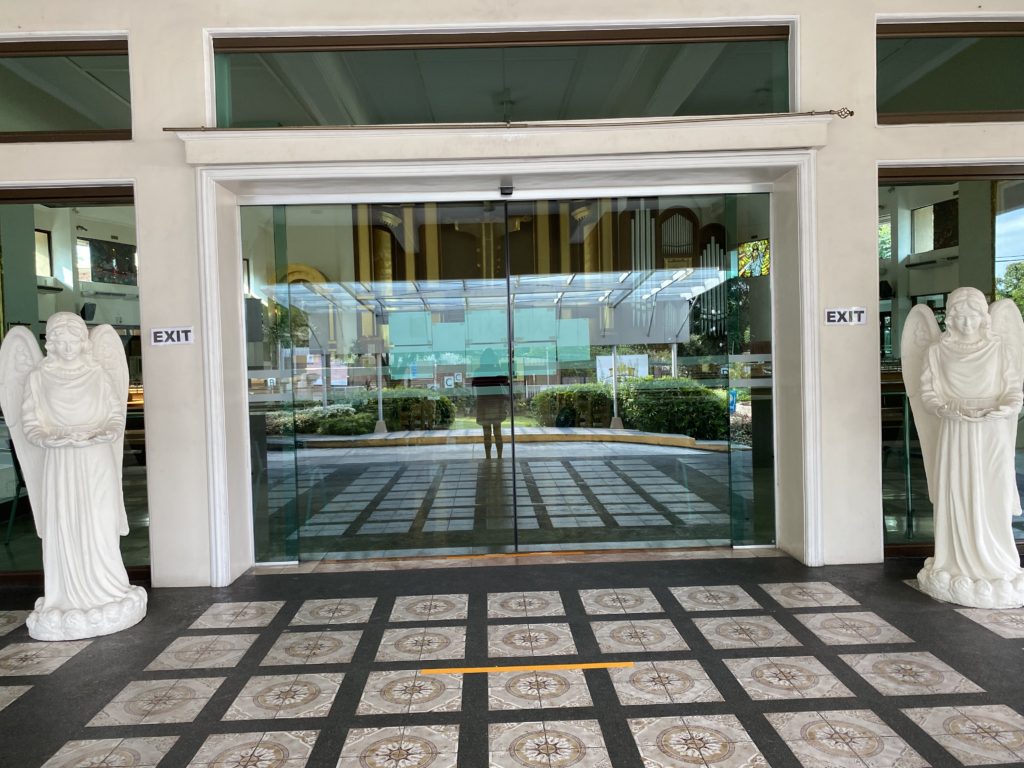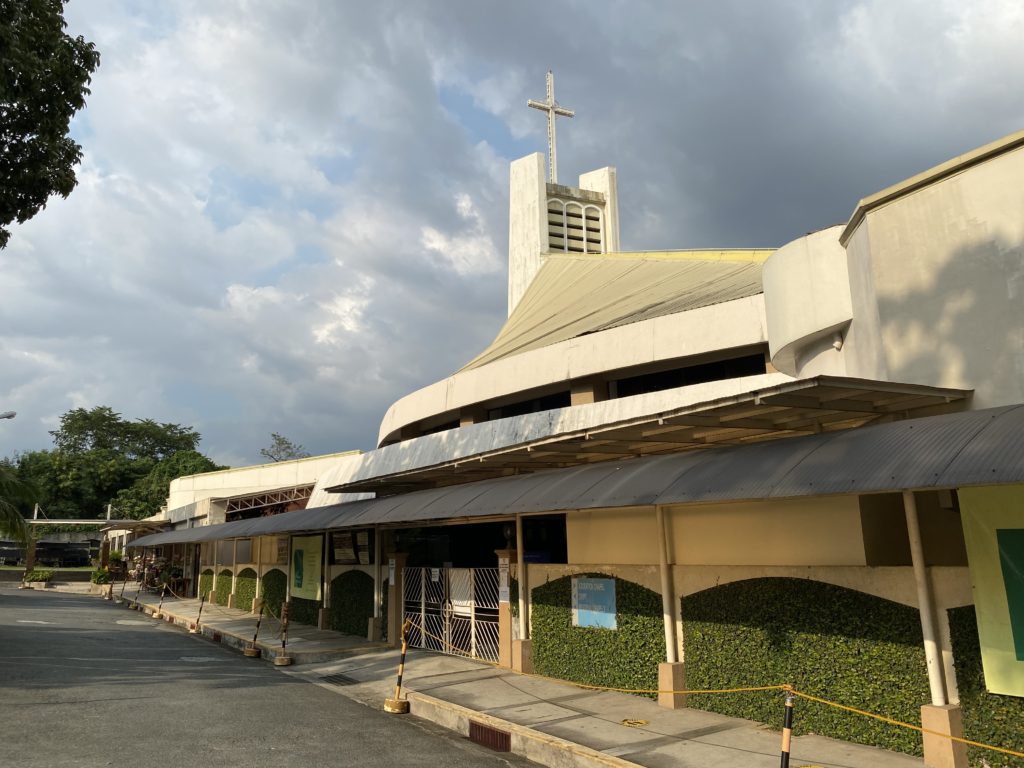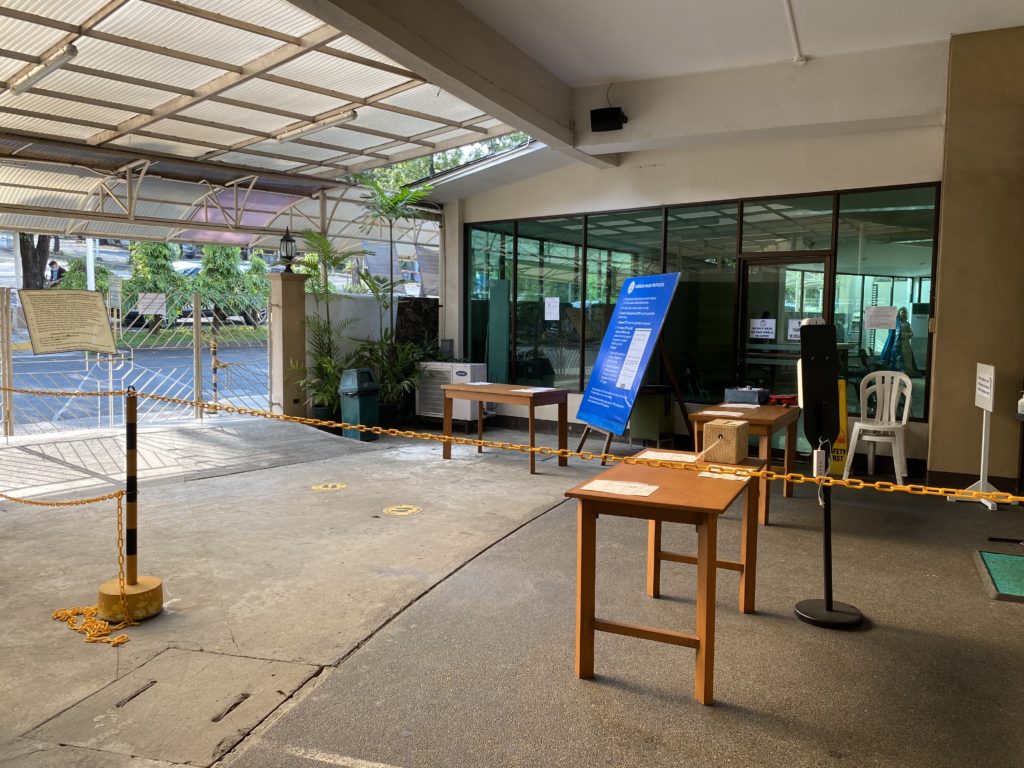 I told the security guard I would just light some candles. He made me fill out the contact tracing form. He noticed that I shortened the name of our subdivision so he asked what those abbreviations were.
He also told me "ayaw ni father maglagay ng ashes."   I wasn't aware that it was Ash Wednesday today.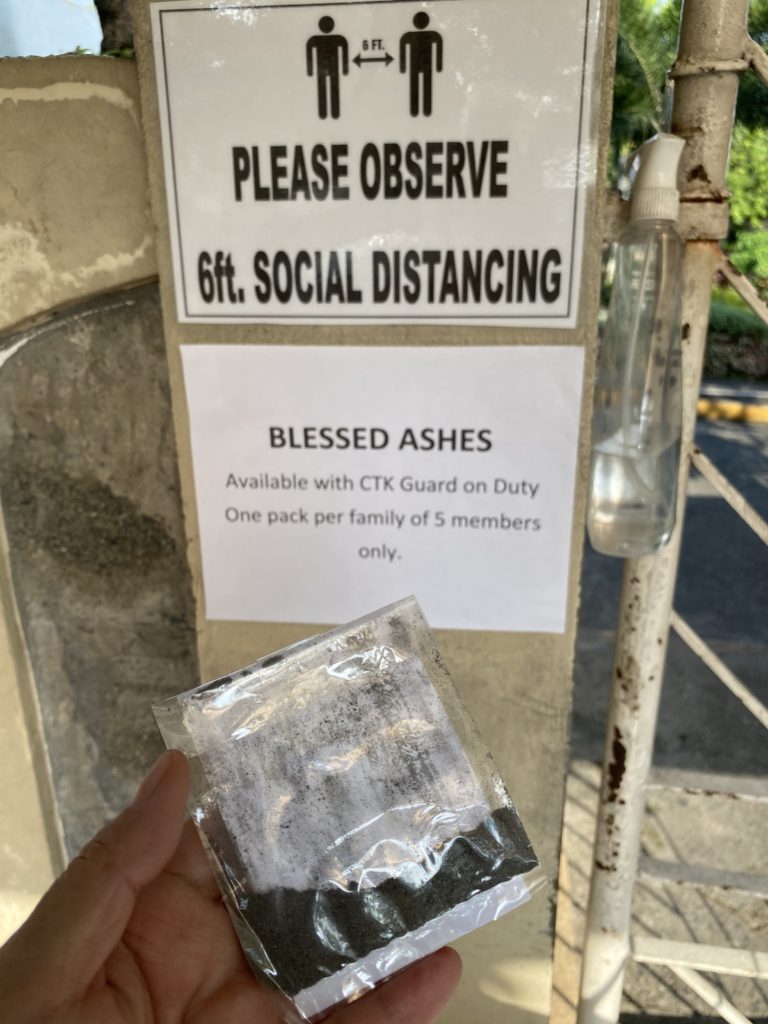 Security guard—-"Gusto mo ba mam maglagay?"
Meron daw syang mga abo dun sa supot. I was so confused. Was he volunteering to pahid the ashes on my forehead? I didn't respond. Mahina pick-up ko today. Ewan kung ano dinudukot nya dun sa supot. He was giving me a sachet with gray thingy. Ayaw kong hawakan, kasi naisip ko baka cremated remains yun kung saan nya nakuha.
Omb——-     "Ano ito?"
Guard——    "Bless na ni father yan."
Omb———   "So, ako na lang magpapahid?"
Guard——-   "Oo mam, good for 5 yan"
I lit 4 candles and prayed outside. Hayun na, natulo na luha ko, hindi na napigil.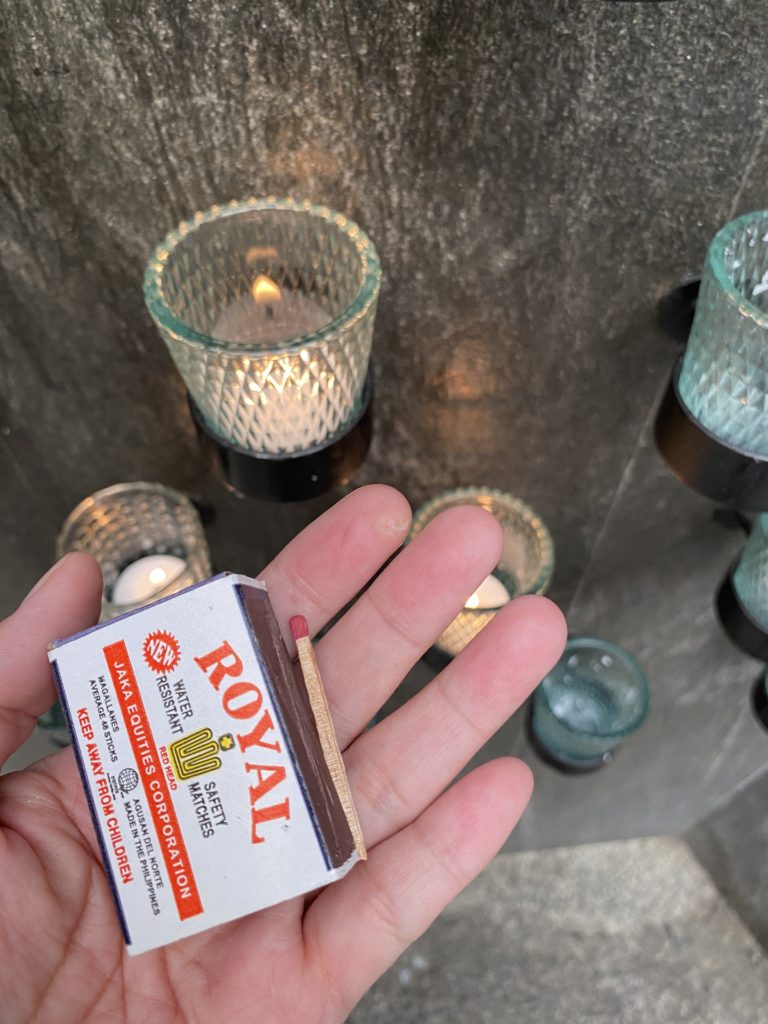 Many believe that you should have your own match to light candles and not use the other lit candles kasi daw baka malipat yung problema nung ibang tao sa'yo.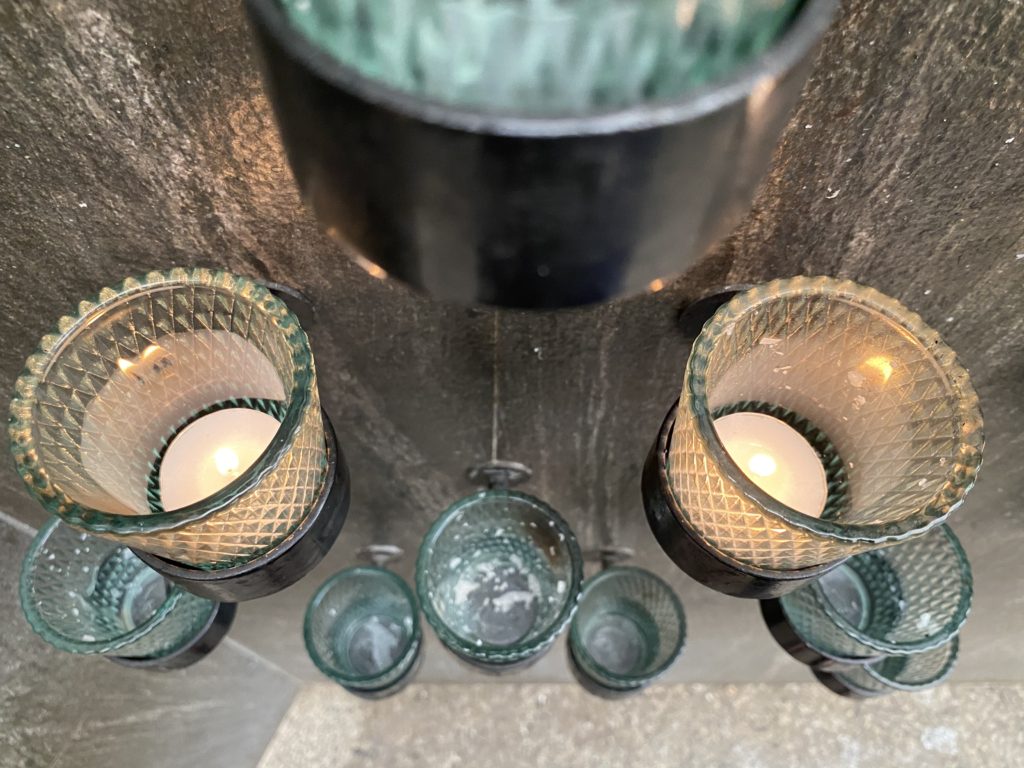 I no longer remember why I was feeling low. Sometimes I just feel overwhelmed with what's happening around me.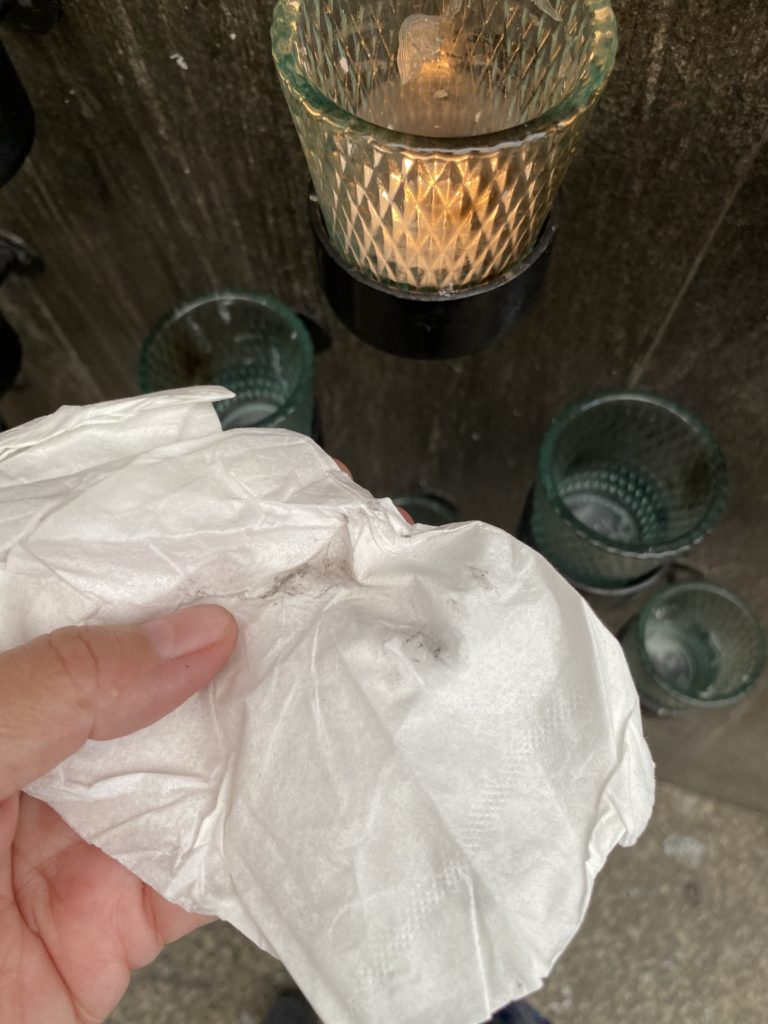 I feel like an abandoned child today.
I brought home the sachet of ashes-to-go but never got to pahid it on our foreheads.    Medyo parang weird kasi.