From Pila-pila, we proceeded to the parish church in the town.
We only stayed for several minutes and only outside.  Mahirap makipagsiksikan.  I said a little prayer and took some pictures to remember our visit.
In lieu of the traditional procession on the narrow streets of Binangonan's barrios, namely, Poblacion, Layunan,  Libis, Pritil, Libid, and Lunsad, a grand exhibit of life-sized Catholic Santos was held at the town plaza. The line to the entrance of the covered court was very long it extended up to the main gate of St. Ursula Parish.  There was no way we would be able to queue up that long, rarayumahin kami and we didn't have time. Gagabihin na kami pag-uwi.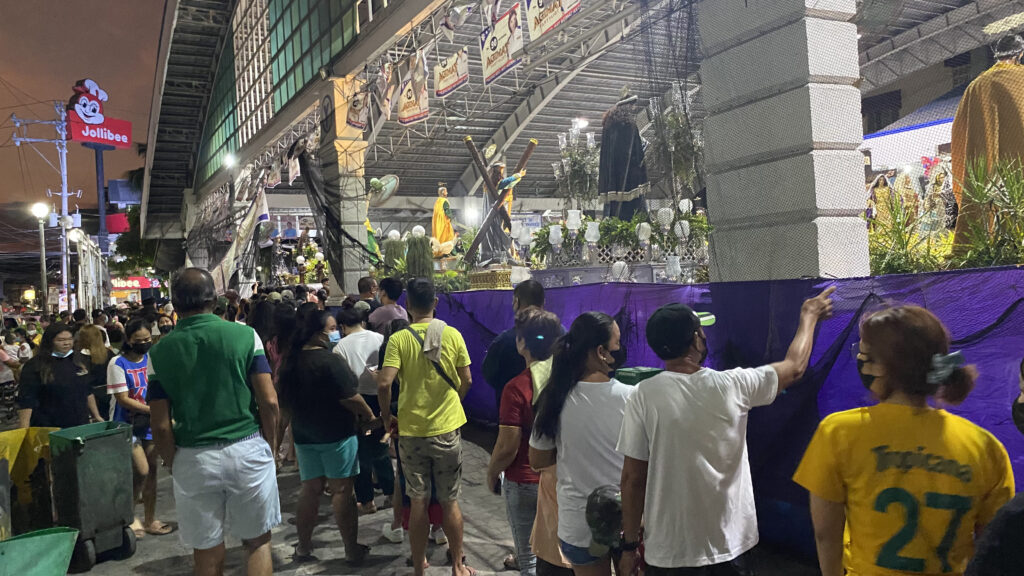 I approached the reception counter and asked how much the entrance ticket was. Libre daw basta magregister. They asked me "tagasaan ka?" When I said my name, they got excited and let me and Edmund in immediately. Hay salamat.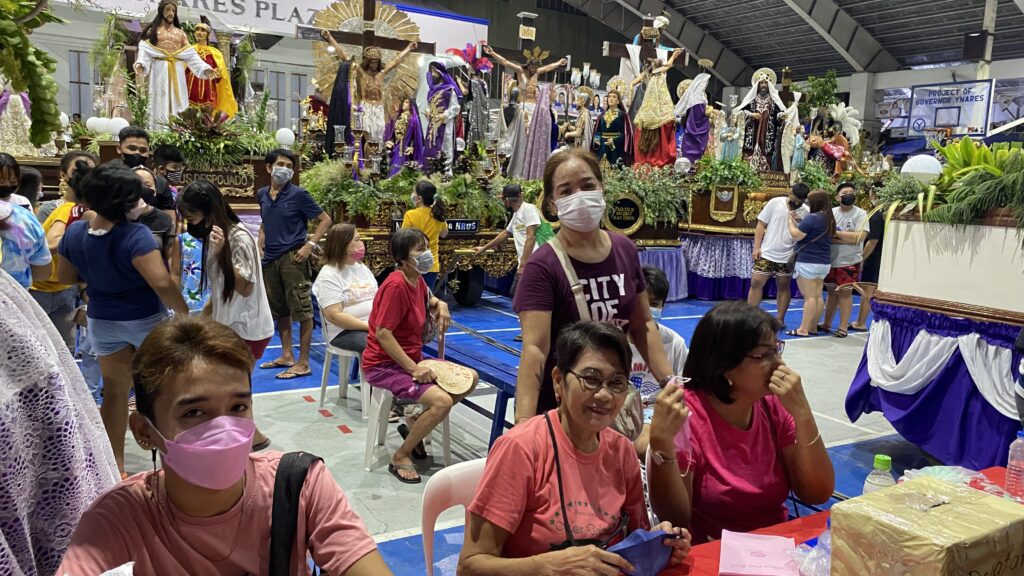 They still remember me and in fact, one of them is my sister's batchmate, and two are my Facebook friends sabi nila. Yung isa naman distant relative. Yan ang masarap sa probinsya. Ang mga tao ay magkakakilala. You'll never feel like a stranger.  Pero ngayon since the population in our town has exploded and is continuously multiplying, most people no longer know who thy neighbors are.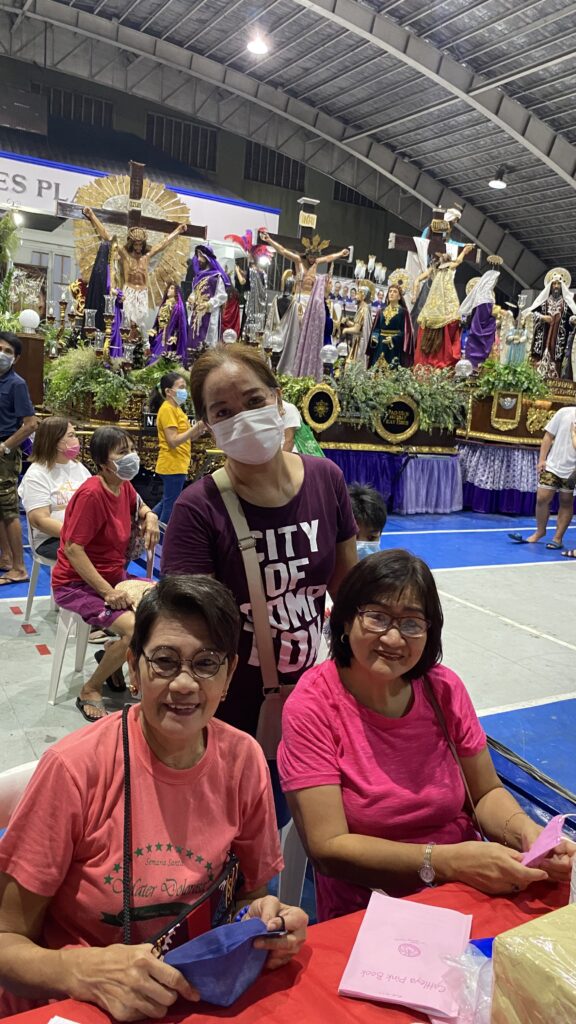 These images depict the story of Jesus Christ's life including Penitence, Crucifixion, and Resurrection based on Catholic beliefs.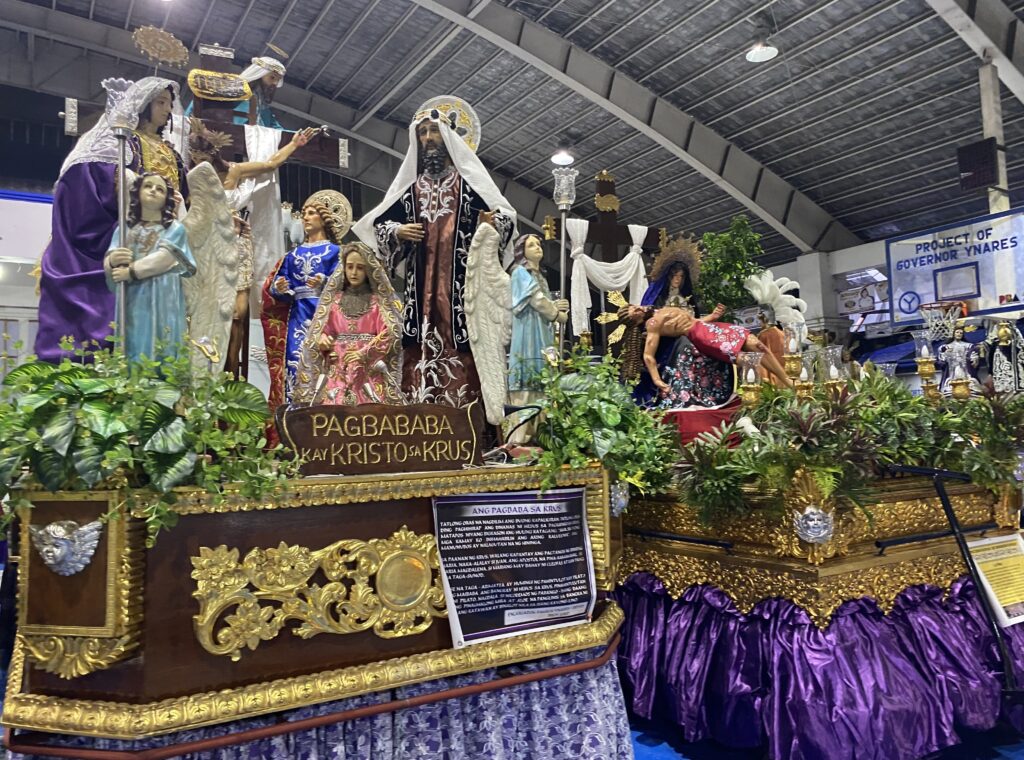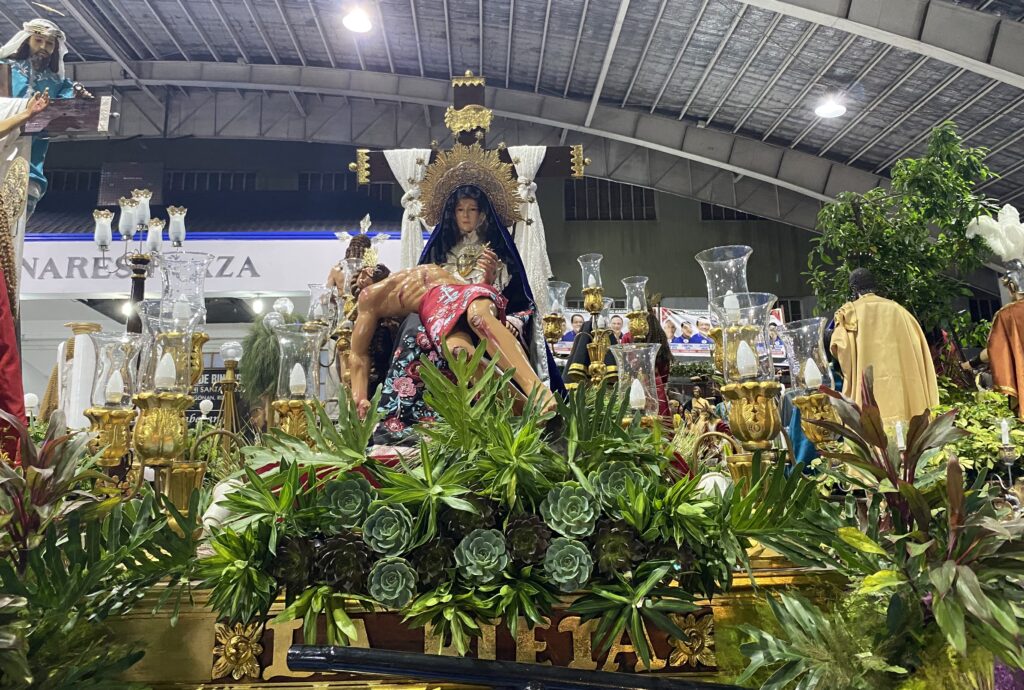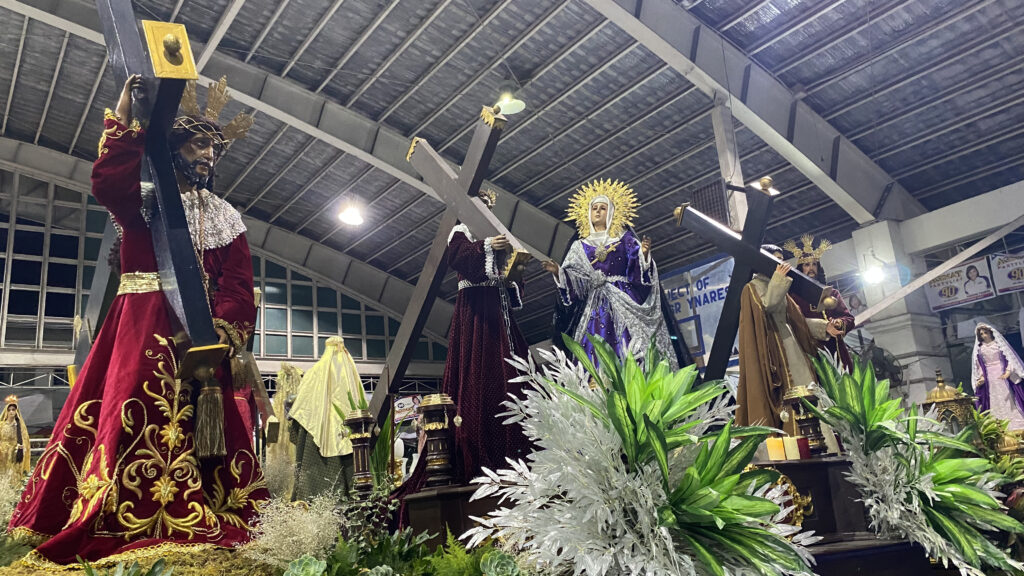 Before we left, I made time to chat with them to make sure I remember their names and as an expression of my appreciation. They were all very nice to me,
Cecil "Tessie" Reyes-Paredes, Trixia Vital (sister of my batchmate Mercy Vital and cousin of Dinand Vital), Recy Sepidoza, and Minette Hortilano. The one in blue is me, anak ni Ka Felicing at Ka Cardo.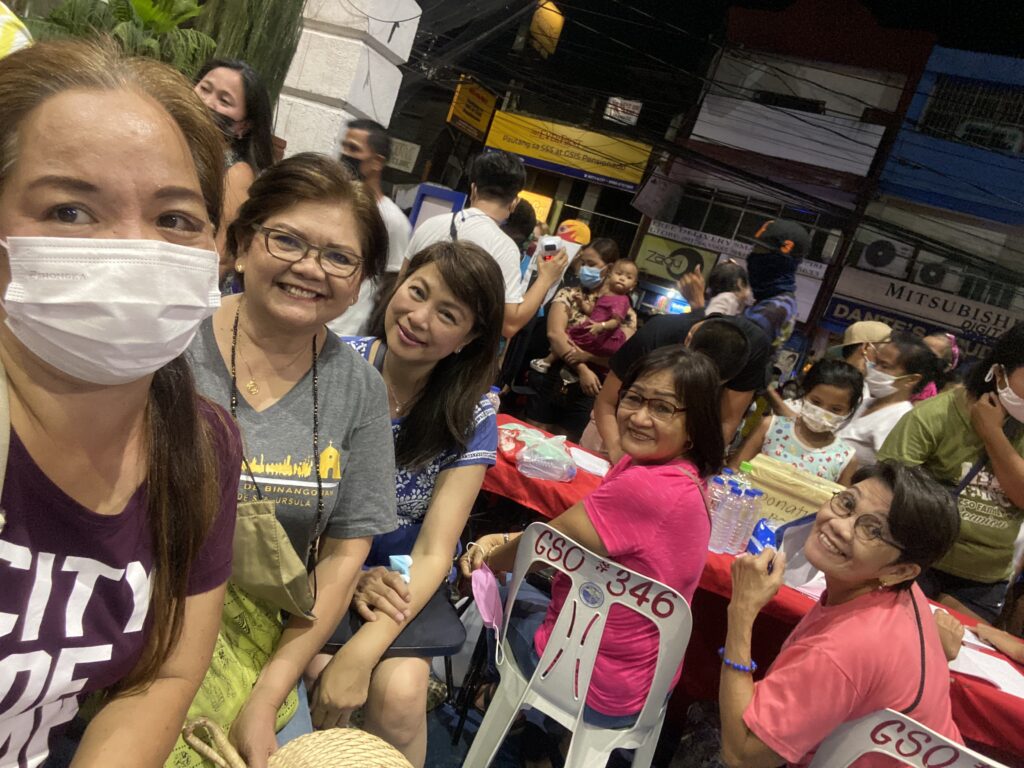 My thanks go to my dear husband who has always been very willing to accompany me to Binangonan any time of the year most especially when there are religious festivities. He knows how much I value our town's traditions especially the observance of Holy Week rituals.