April 1, 2021, Holy Thursday
Visita Iglesia is one Catholic tradition that my family does every year. I began it when my daughter was 10 years old. At first, it was only Edmund and I that would visit several churches, but when the two grew a little bit older, we started bringing them along.
The sublime motivation was the lure of street food outside some of the churches. Bibingka, puto bumbong, inihaw na pusit, mais, etc.
Last year, Holy Week observance was limited to watching some religious movies on Netflix and a mass on Youtube channel.
This year, it was a simple drive around the Metropolis looking for churches. Watching the movie The Shroud of Turin, and attending a live telecast of Easter Sunday mass on tv.
Our first drive-by Vista Iglesia was at the Immaculate Conception Cathedral of Cubao in Lantana St., Cubao, Quezon City.

#1.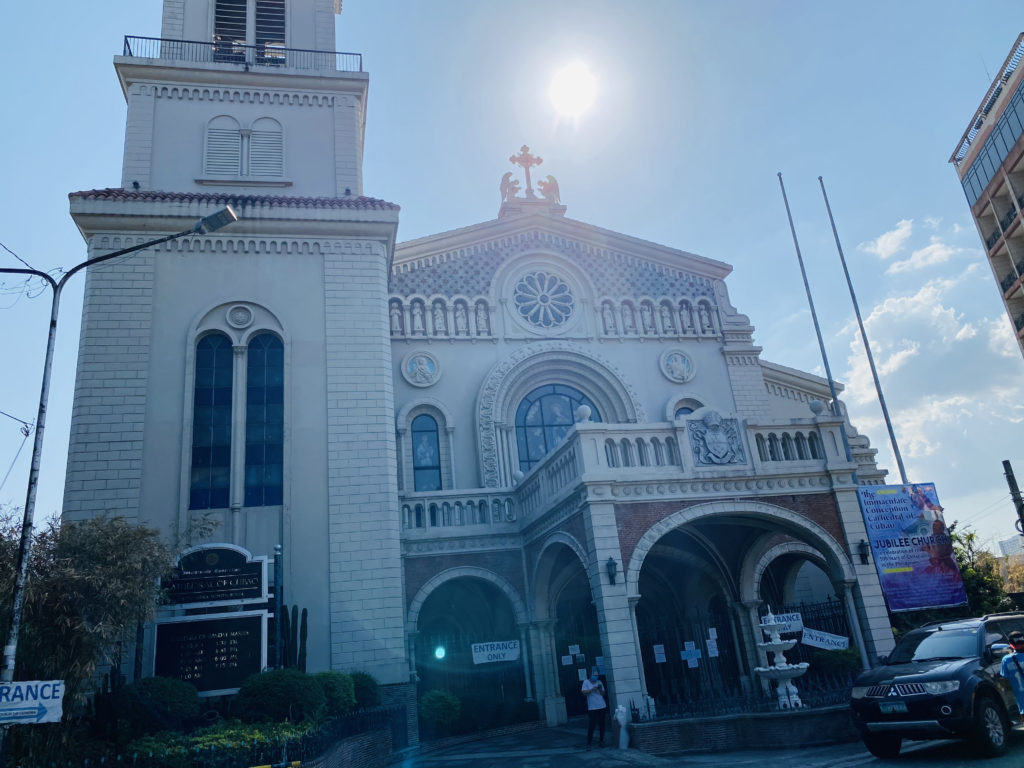 My husband is very much familiar with the area so no need for Waze to go to the next church.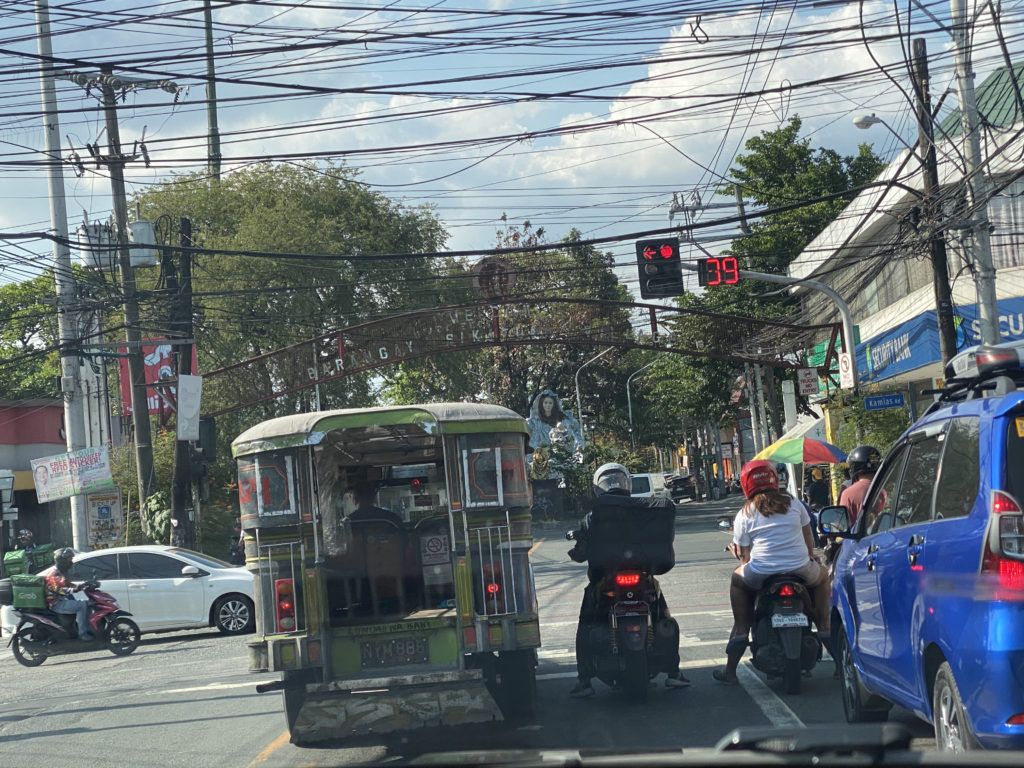 It feels like we're going deep into Quezon City.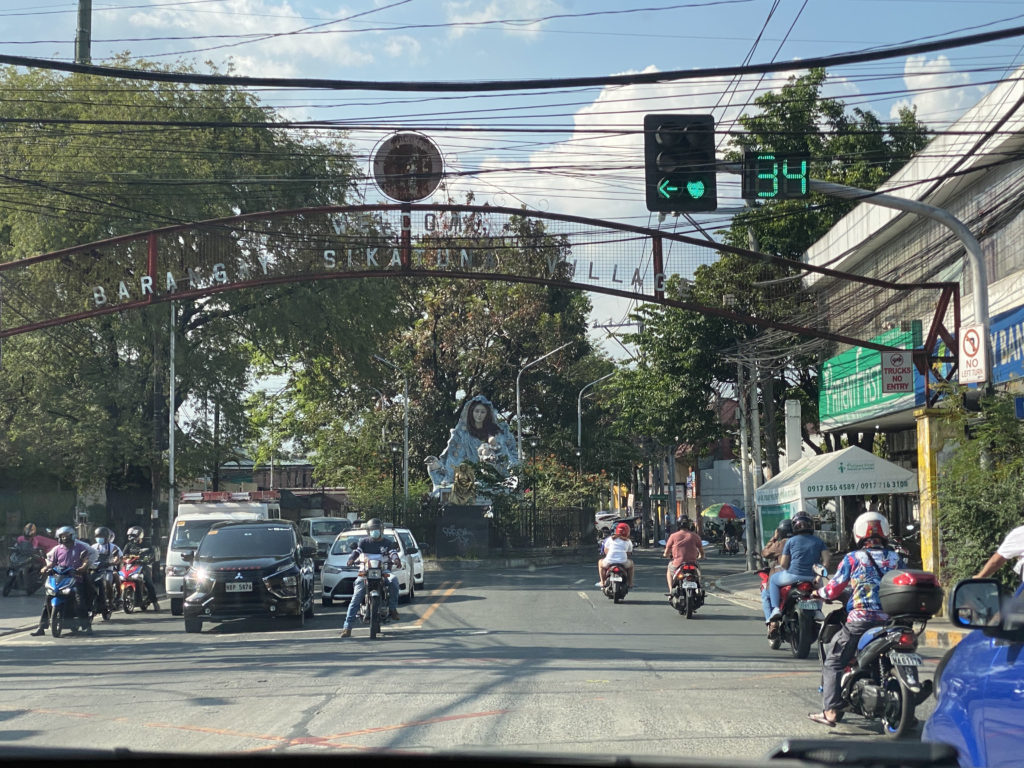 My first time around here.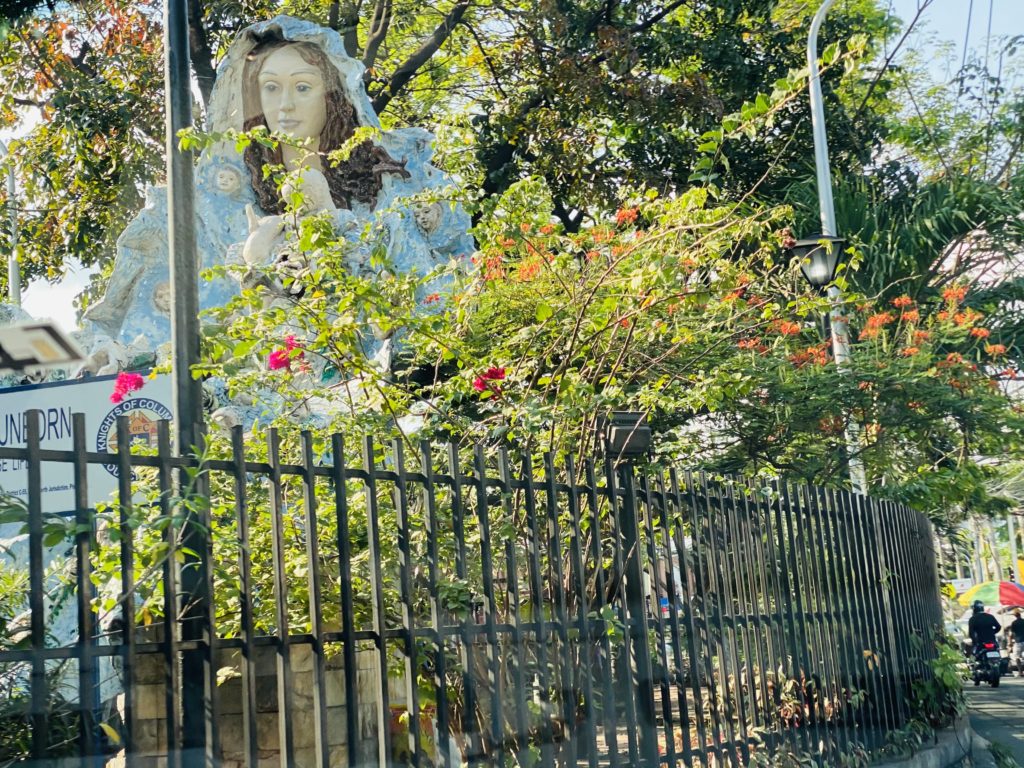 #2. This is the church and there's nothing much to see from the outside.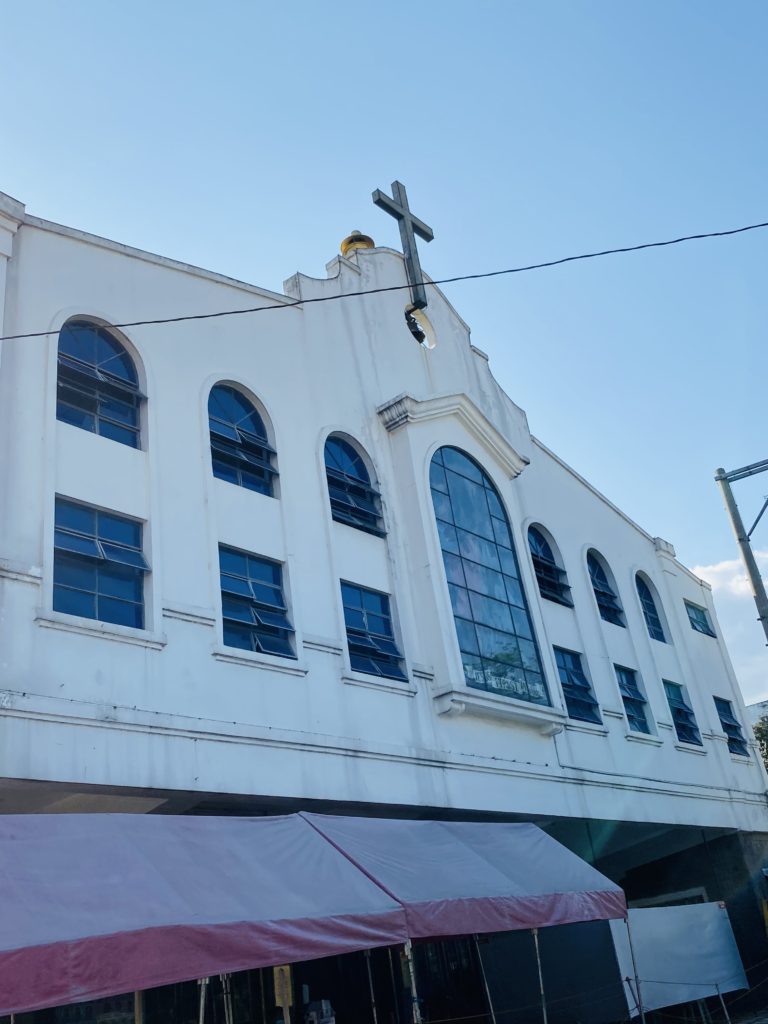 No passengers today.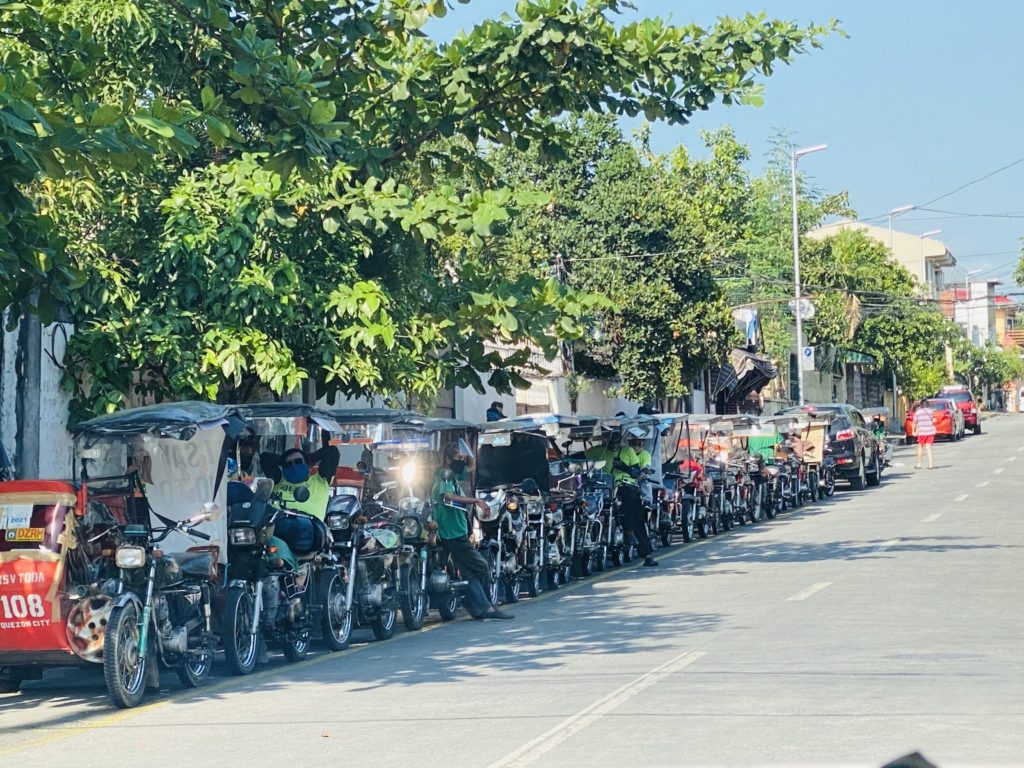 Medyo plenty of eye sores.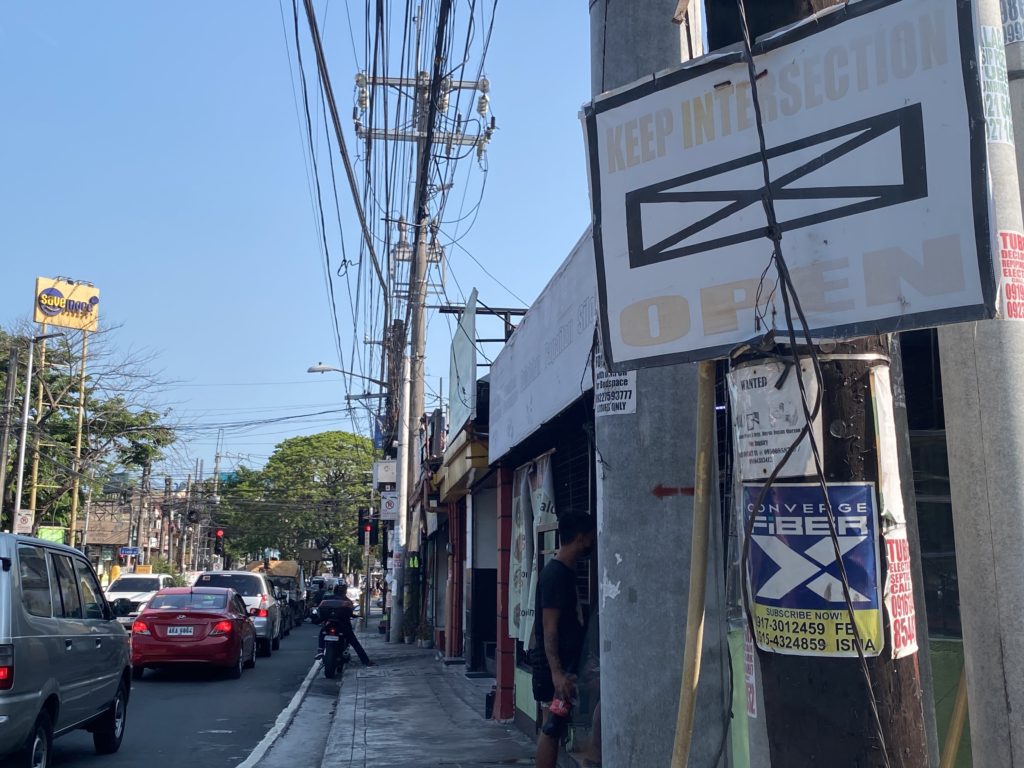 Going towards Quezon Avenue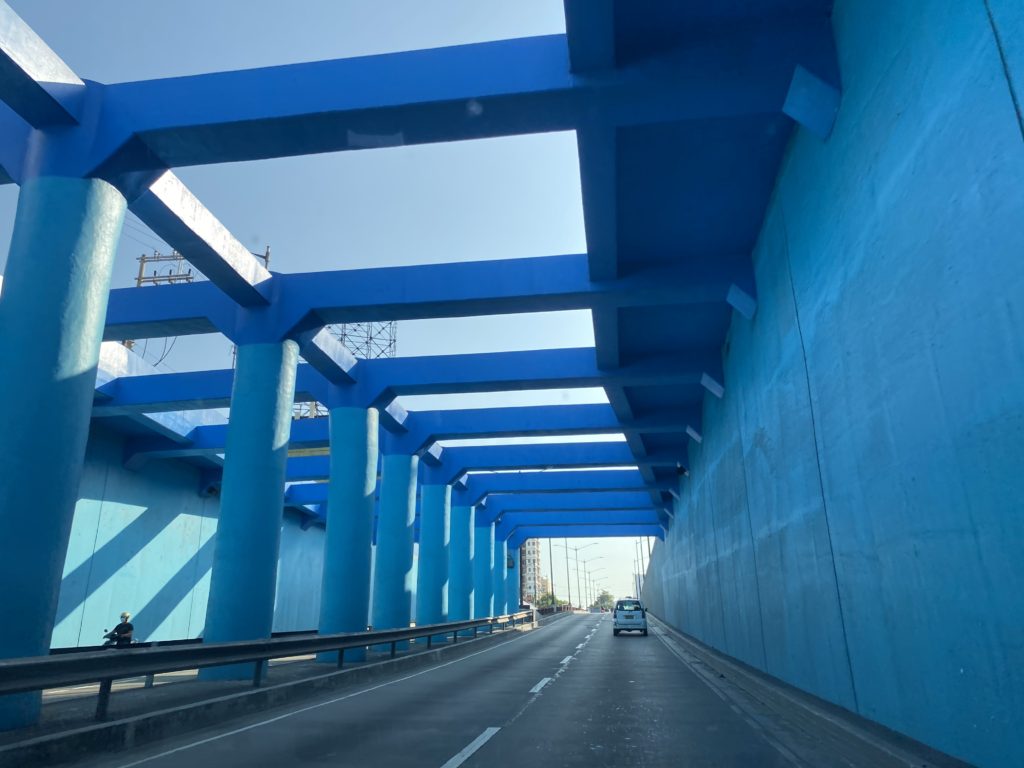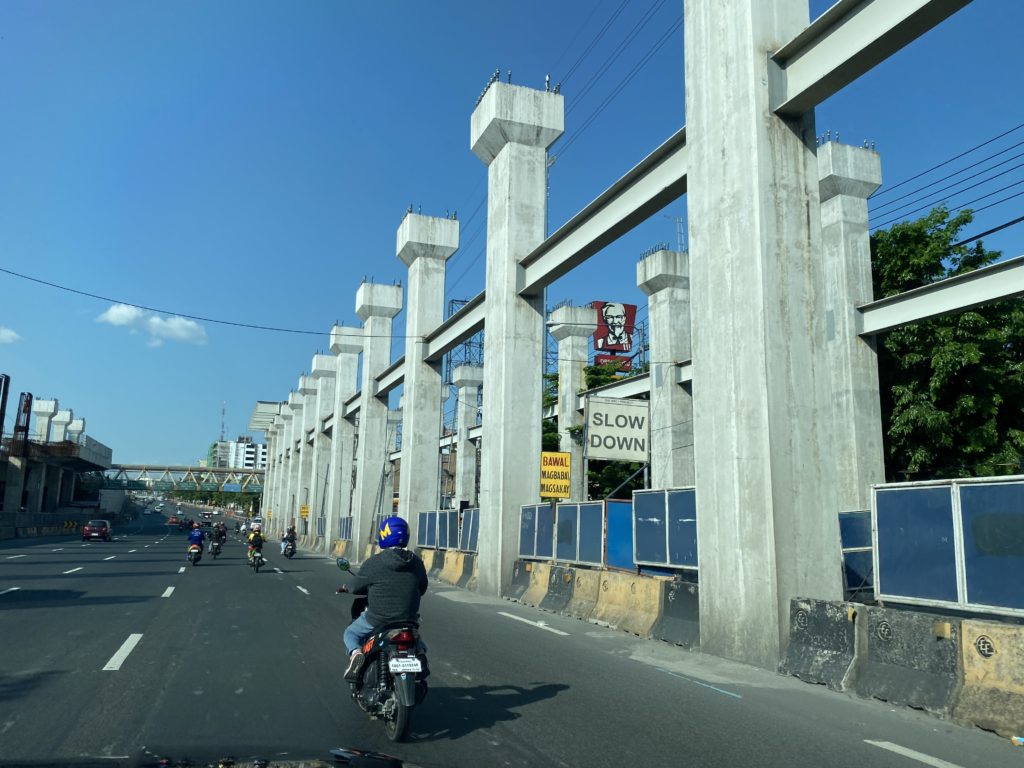 #3. Our third Visita Kalye is outside the National Shrine of Our Lady of the Holy Rosary of La Naval de Manila and Saint Martin de Porres,  Parish of Saint Dominic de Guzman is the official name of Santo Domingo Church.  It's too long naman no one would be able to memorize that.
Edmund and I had attended mass here in the past,  maybe two times,  nung mag boyfriend pa lang kami,   Napakatagal na nun, panahon pa ng mga Katipunero.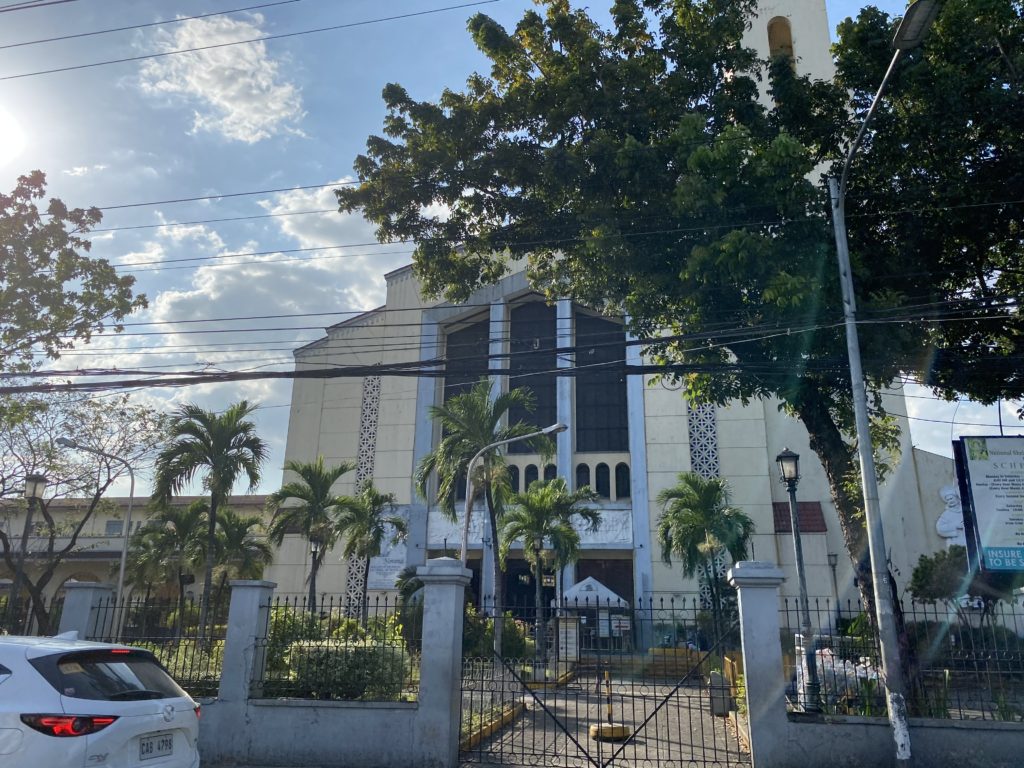 I used to frequent this area  kasi it's near the University of Santo Tomas.
#4. The Minor Basilica of the Black Nazarene or Parish of Saint John the Baptist, more popularly known as Quiapo Church.
The names of churches can be confusing.  Sige nga magtanong ka one block away from Quiapo Church… "Hello, pwede po bang magtanong?  Saan ho ba yung Parish of Saint John the Baptist?"   Ewan ko, pero palagay ko baka sa Ternate, Cavite ka ituro.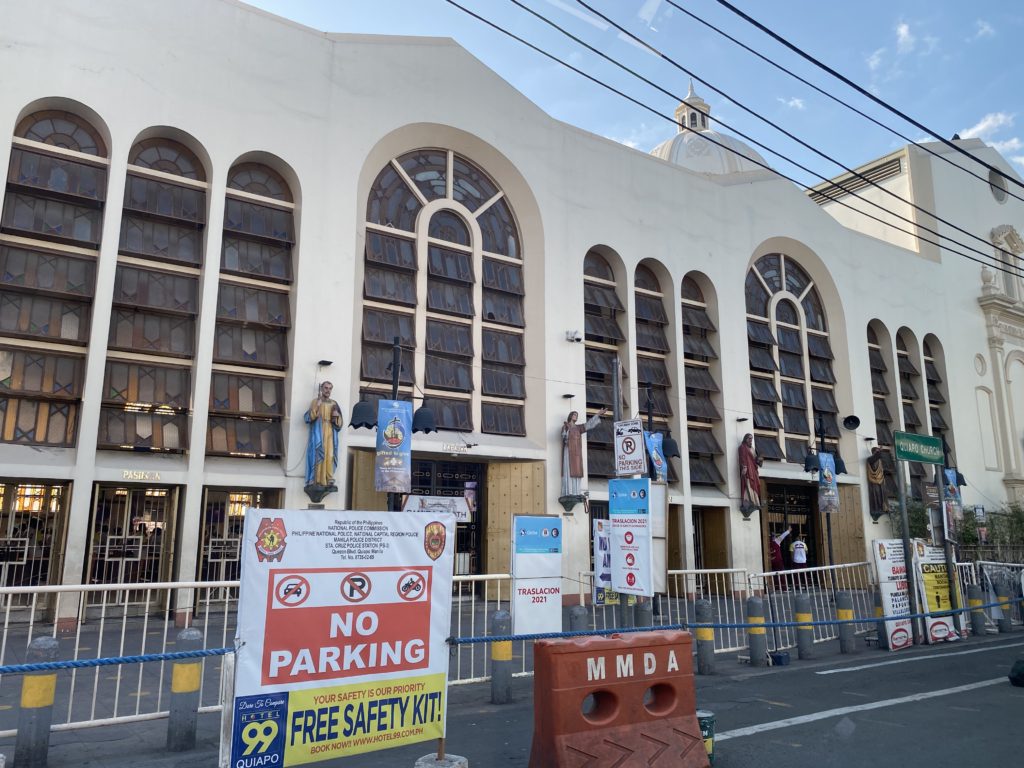 The Black Nazarene has millions of devotees. Minsan I want to visit this church pero parang kailangan walang bag, walang bihis, tsinelas lang, kasi when I was still a student at UST, there were too many stories about students getting held-up here. Marami daw snatchers. And when you're inside the church, don't pray with your eyes closed. Kailangan dilat na dilat at baka ma hold-up ka. Siguro naman, safer na ngayon?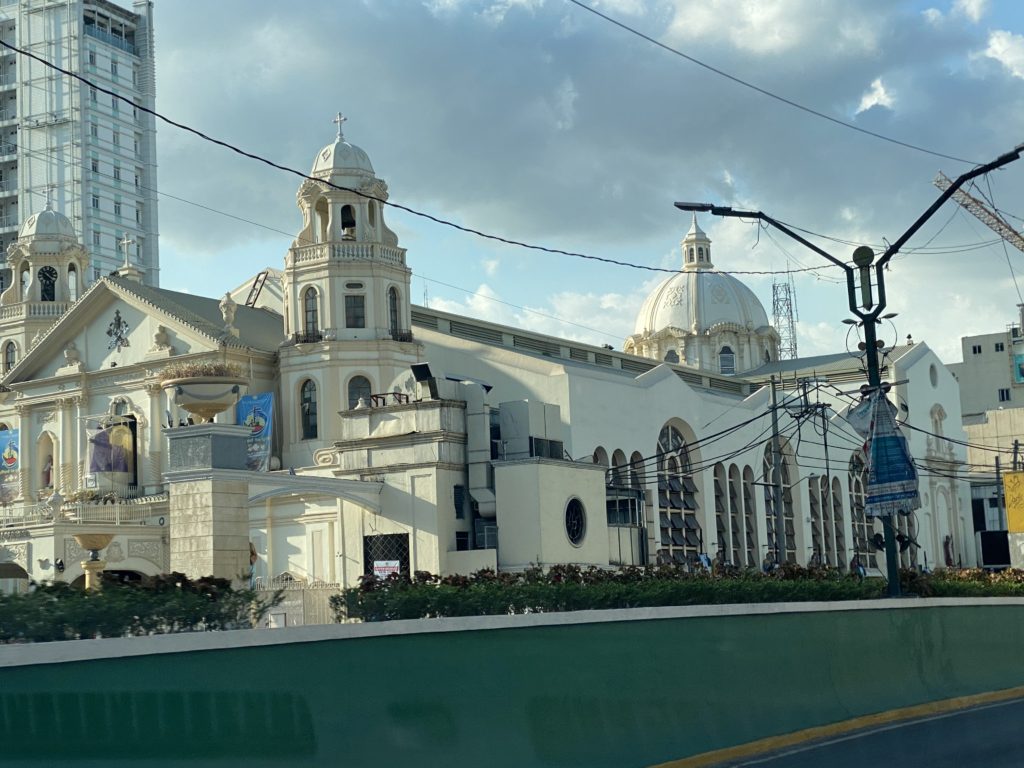 #5.  We've noticed other people get off their cars, take photos in front of the Cathedral and stay for a few minutes to pray. We're too cautious to get off. We are locked inside our vehicle.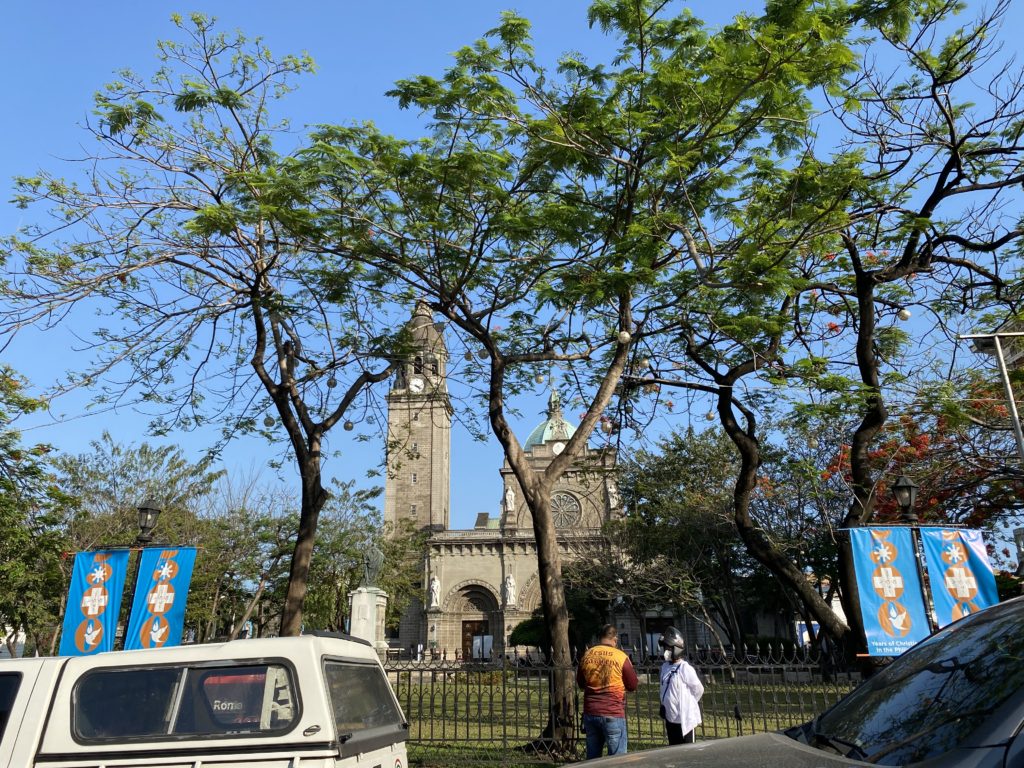 Manila Cathedral is where Aileen and Bong pledged their love for each other.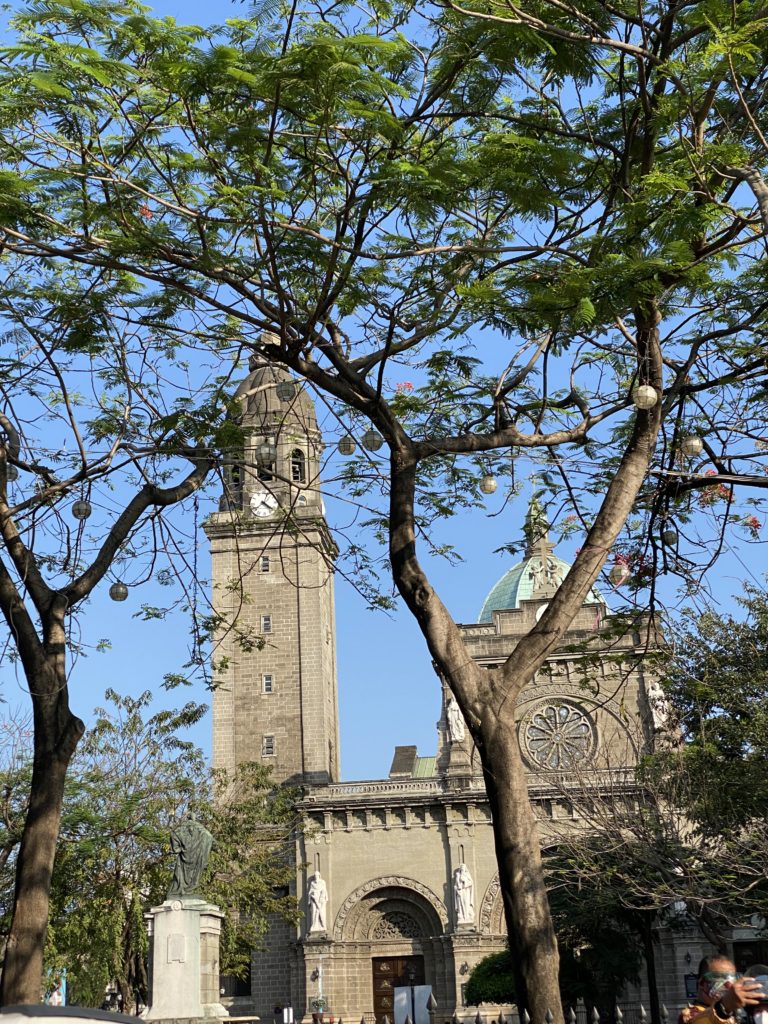 We can't visit San Agustin Church although it's just a stone's throw away from Manila Cathedral because the streets are blocked.
Leaving the Intramuros area now and driving towards Ramon Magsaysay Ave.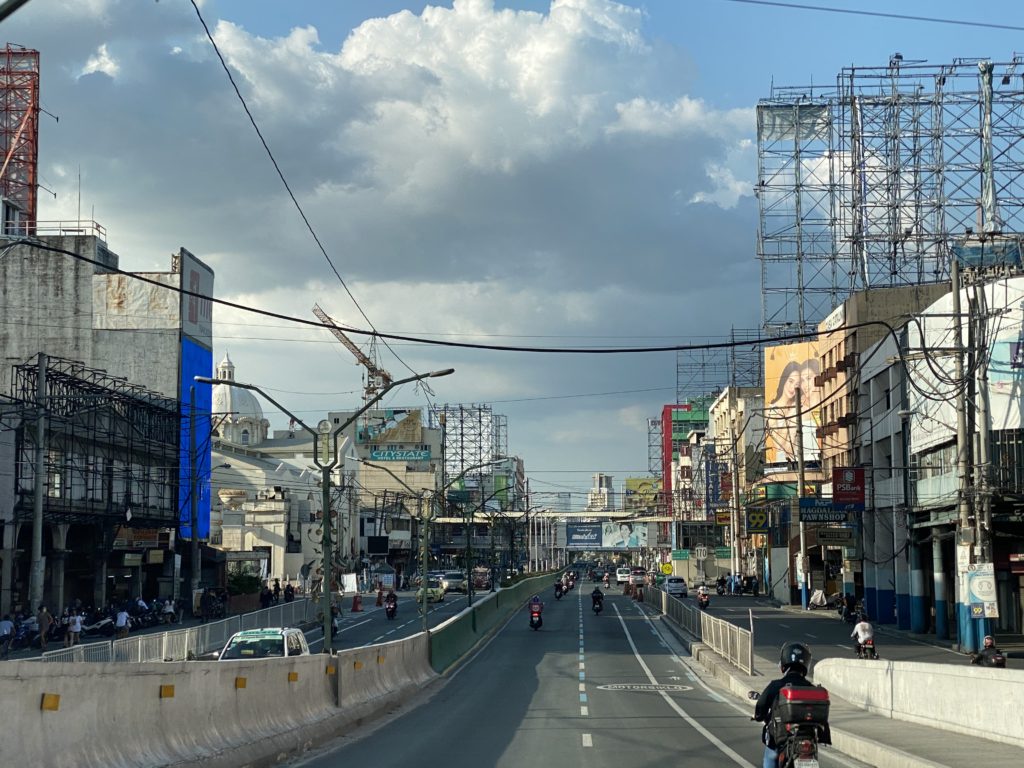 #6. The Basilica Minore de San Sebastián or San Sebastián Church looks like it needs some rust removal and tender loving care. I noticed rusts are hugging the walls of this magnificent church. Every effort must be made to save and preserve this national landmark and treasure.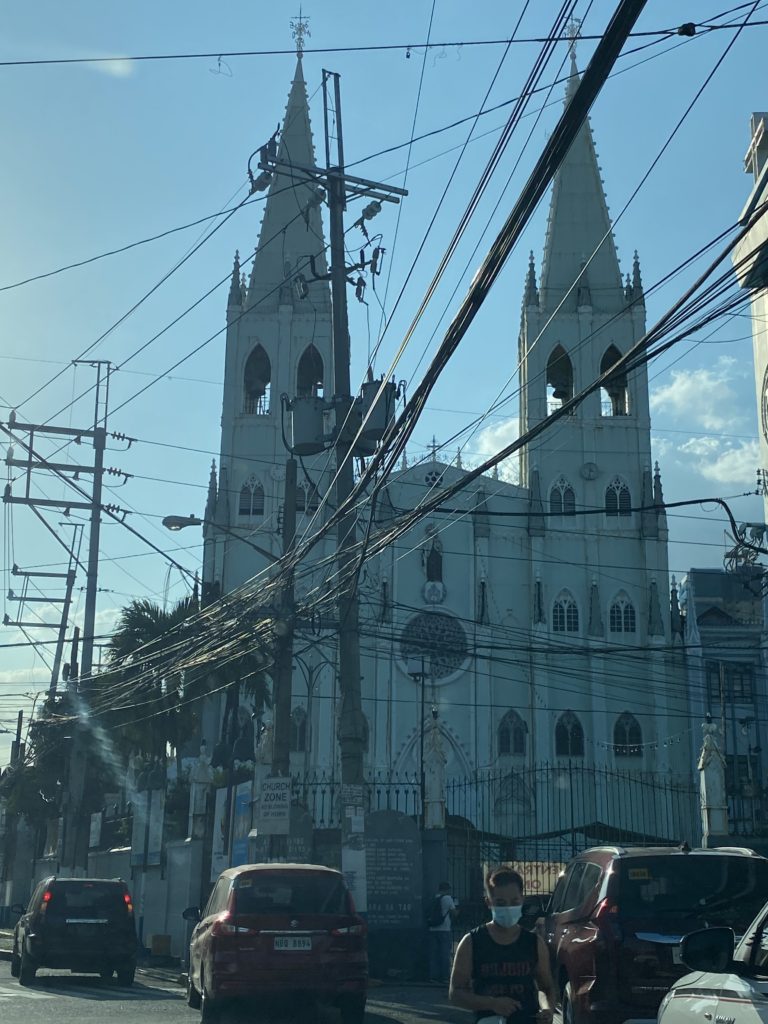 The tangled cable wires are photo bombers to the max. Nakakapikon talaga.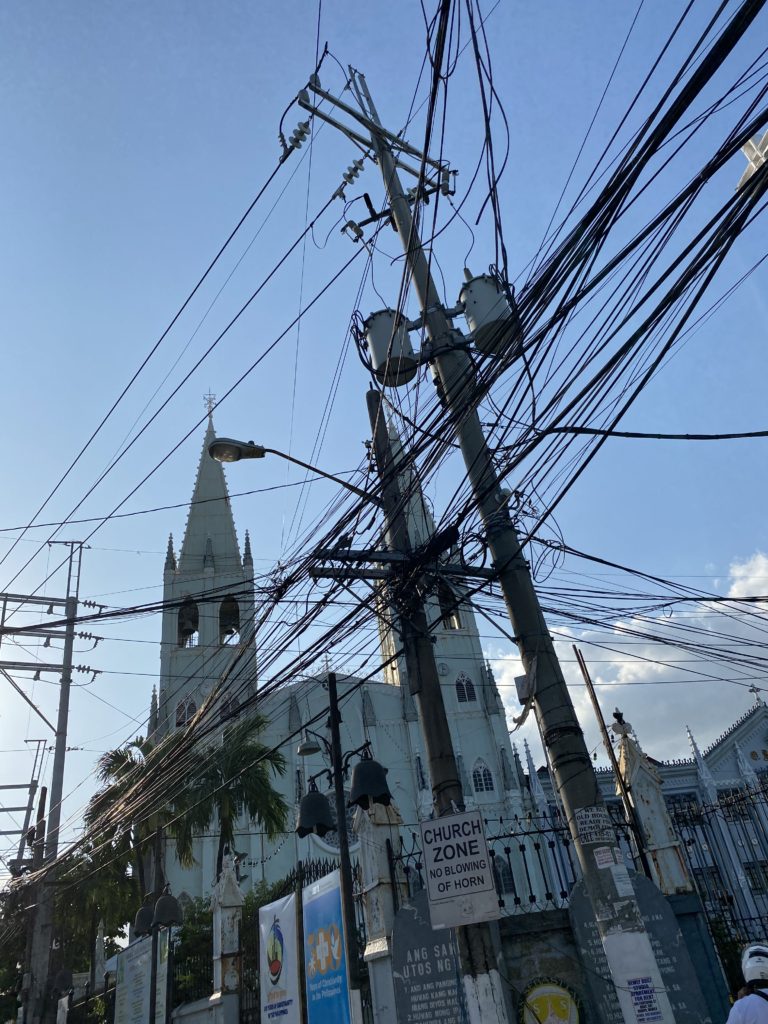 Gate to Malacanang Palace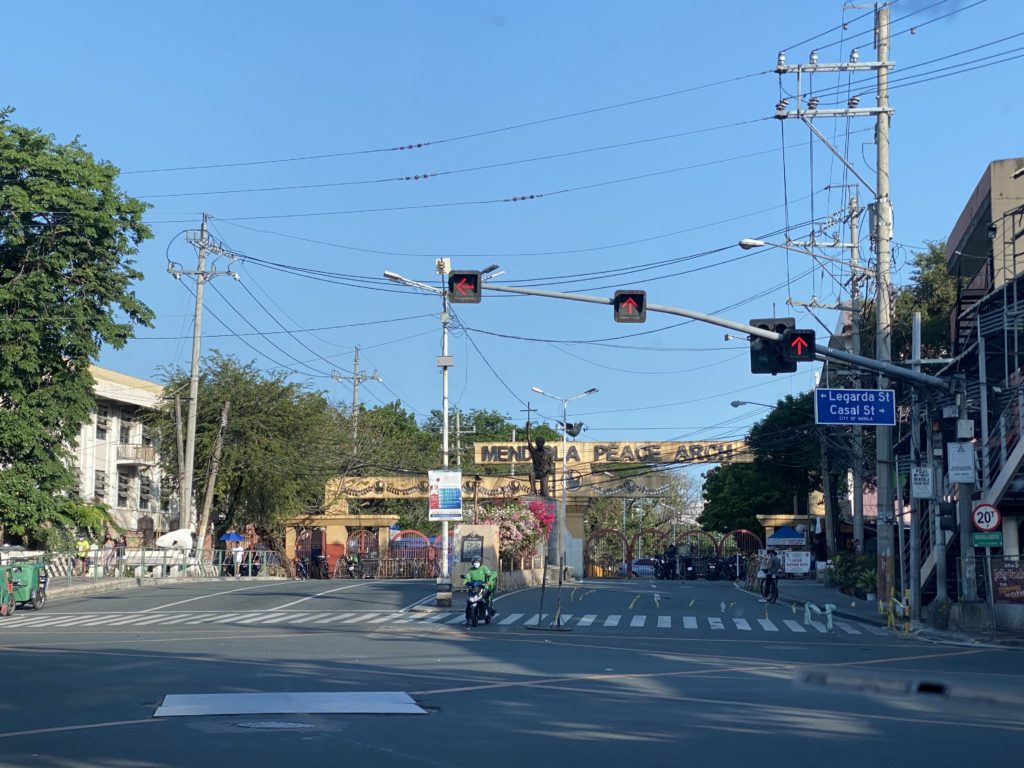 Ramon Magsaysay Avenue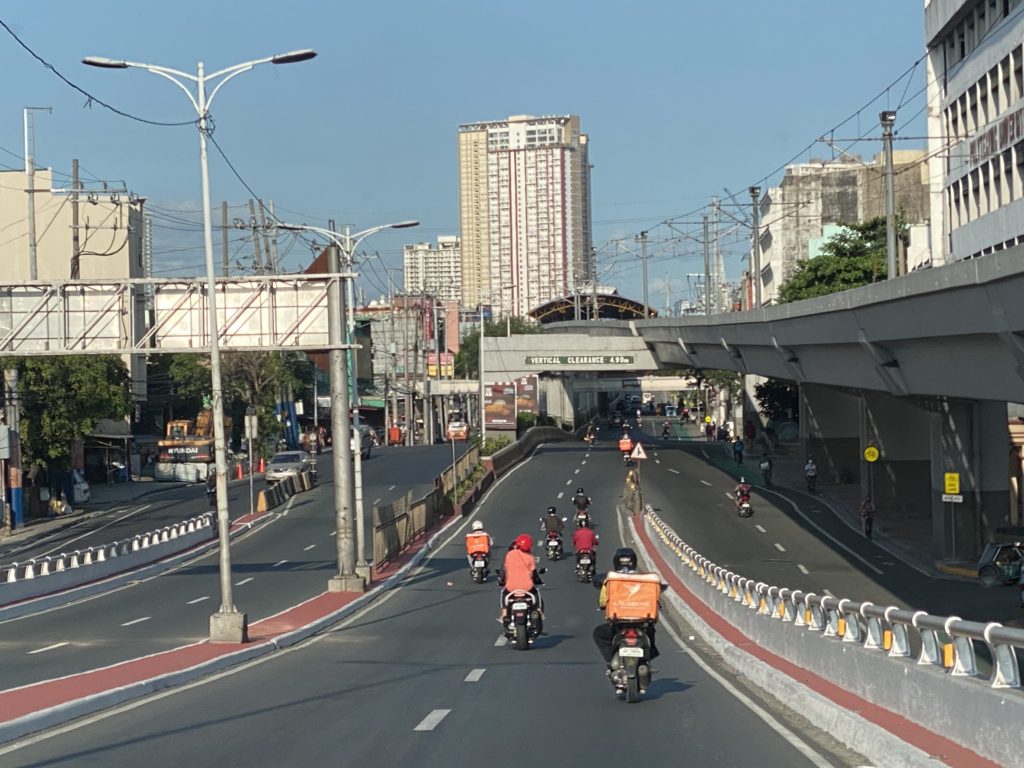 #7 Twenty-one years ago Edmund and I frequented this church.  We would go at least once a week, every Thursday. Sometimes he went alone, numerous times I was by myself, attended healing mass, offered prayers, lighted candles, and gave some small offerings to the parish. We've also met with the parish priest twice. We feel grateful to this church. It offered a place of solace and strength during a time of great uncertainty in our family. Thank you.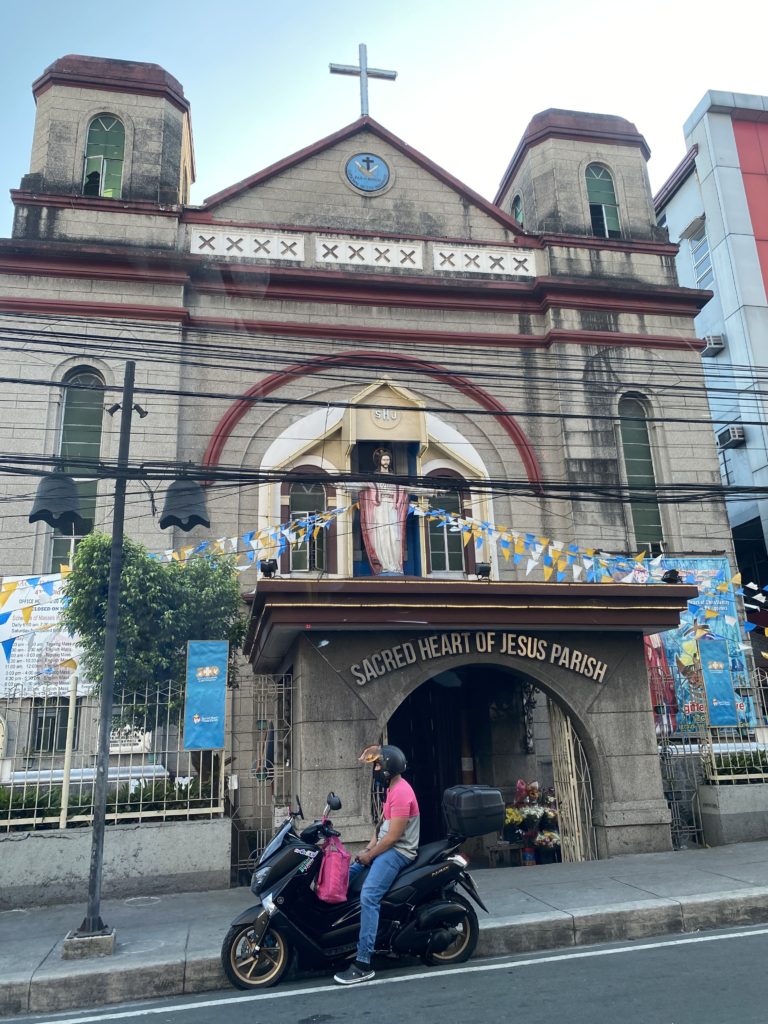 Sacred Heart of Jesus Parish in Sta. Mesa, Manila.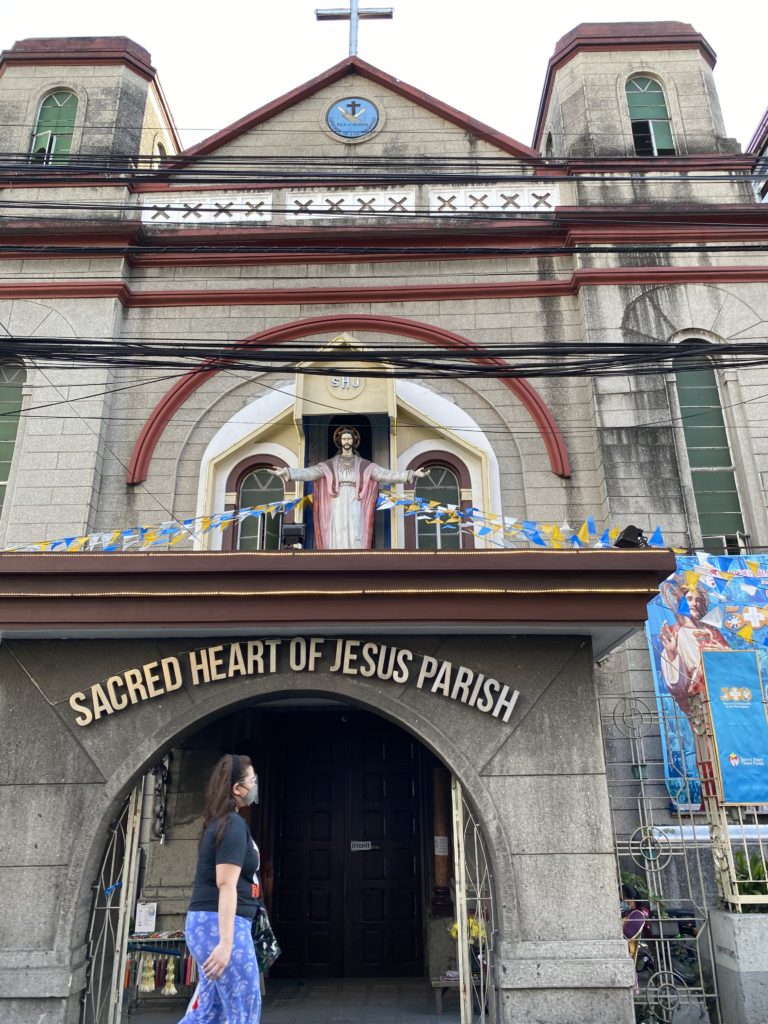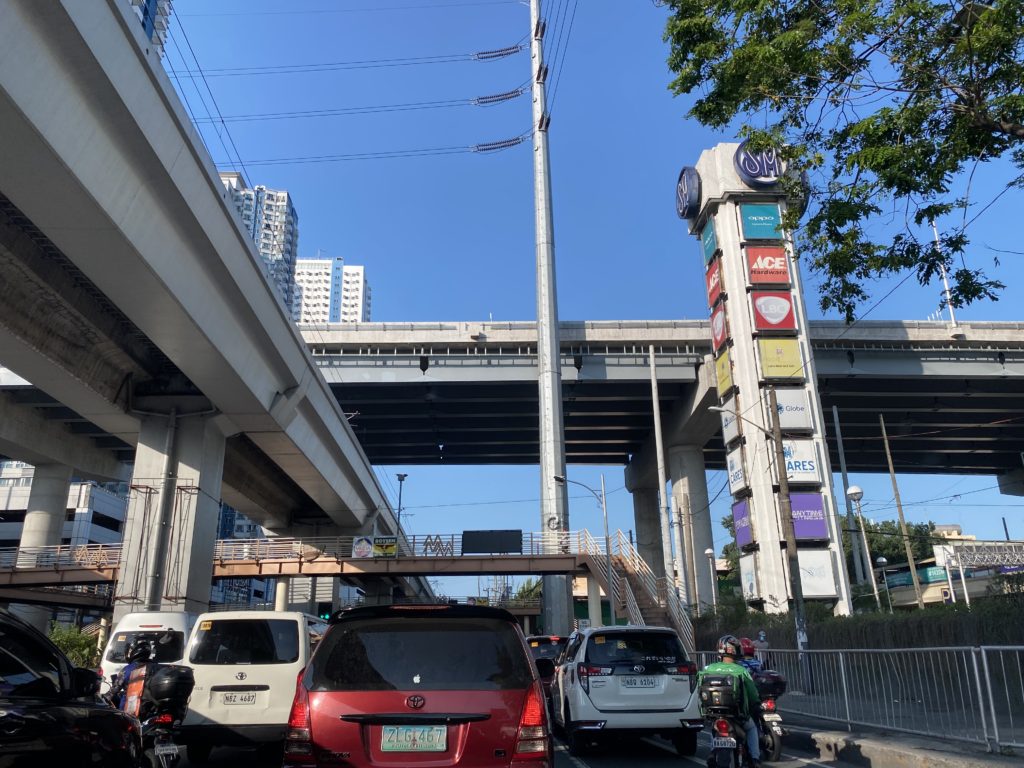 #8 Our 8th drive by Visita Iglesia is outside the fence of the National Shrine of Our Lady of Mount Carmel located in Dona Juana Rodriguez Avenue (formerly Broadway Avenue), New Manila in Quezon City.
Don't come here after dark when there's no mass. I know someone who came by to visit at 8 pm after office and she was held up just as she was about to get on her white Mercedes Benz sedan. Madilim sigurado sa parking area. They took her bag and her car. Although that incident happened 22+ years ago, we don't know if it's still happening now. Mabuti na yung mag-ingat.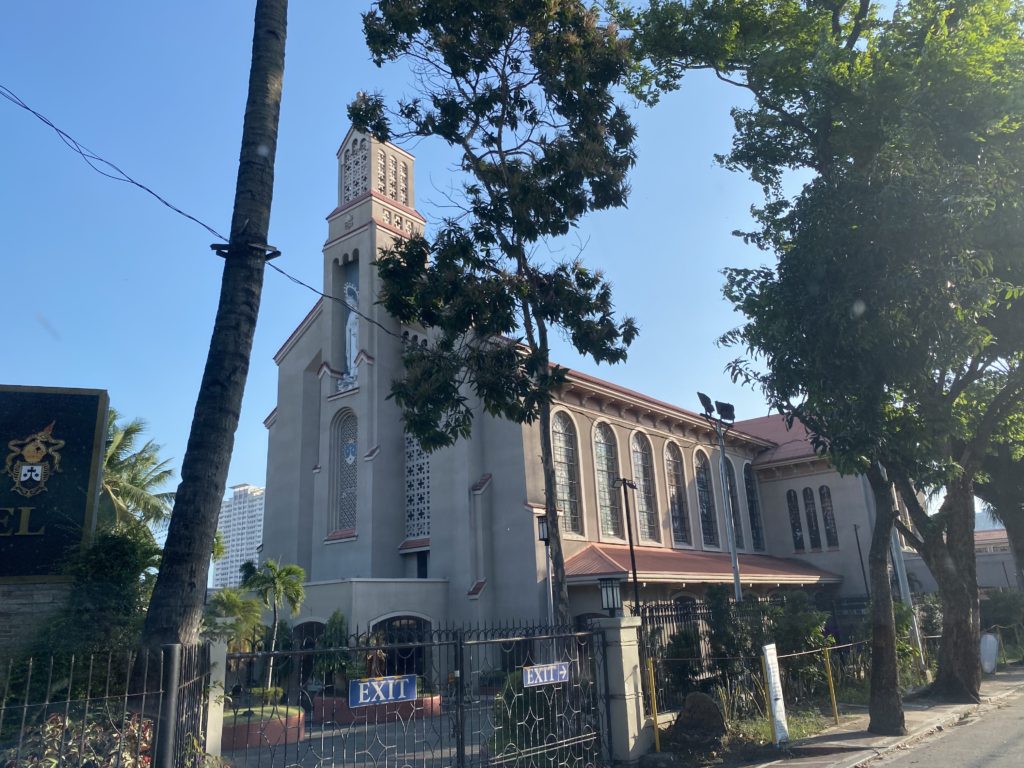 Last destination is the church inside Greenhills subdivision.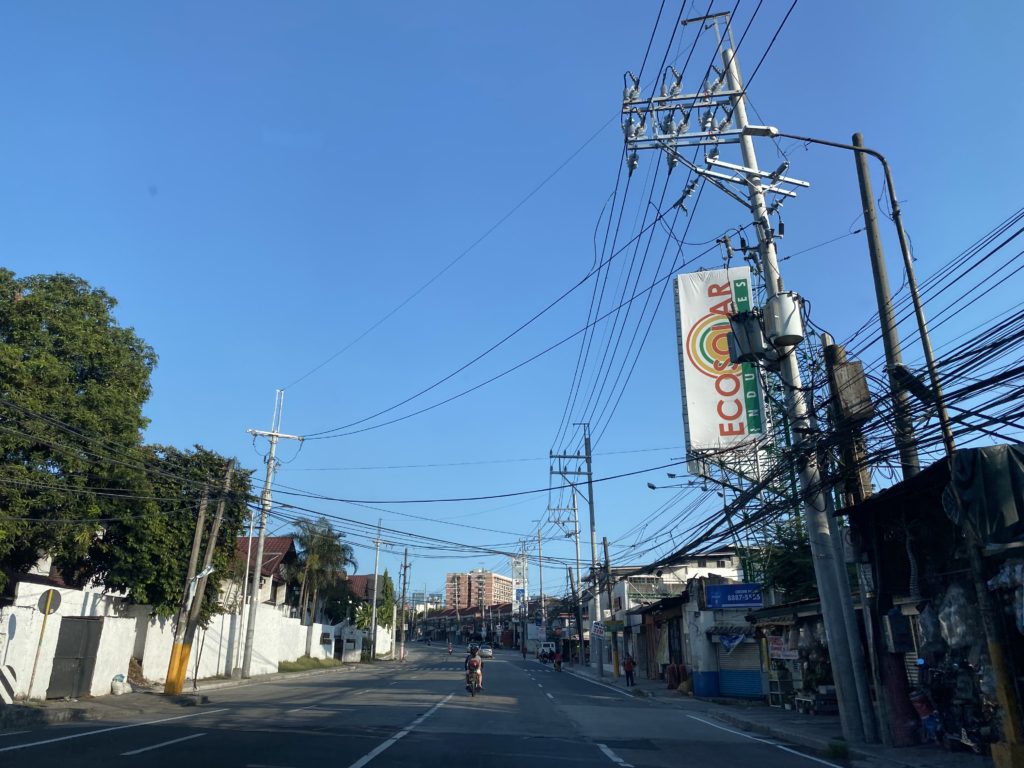 Brings back old memories, when we used to bring my daughter to school here.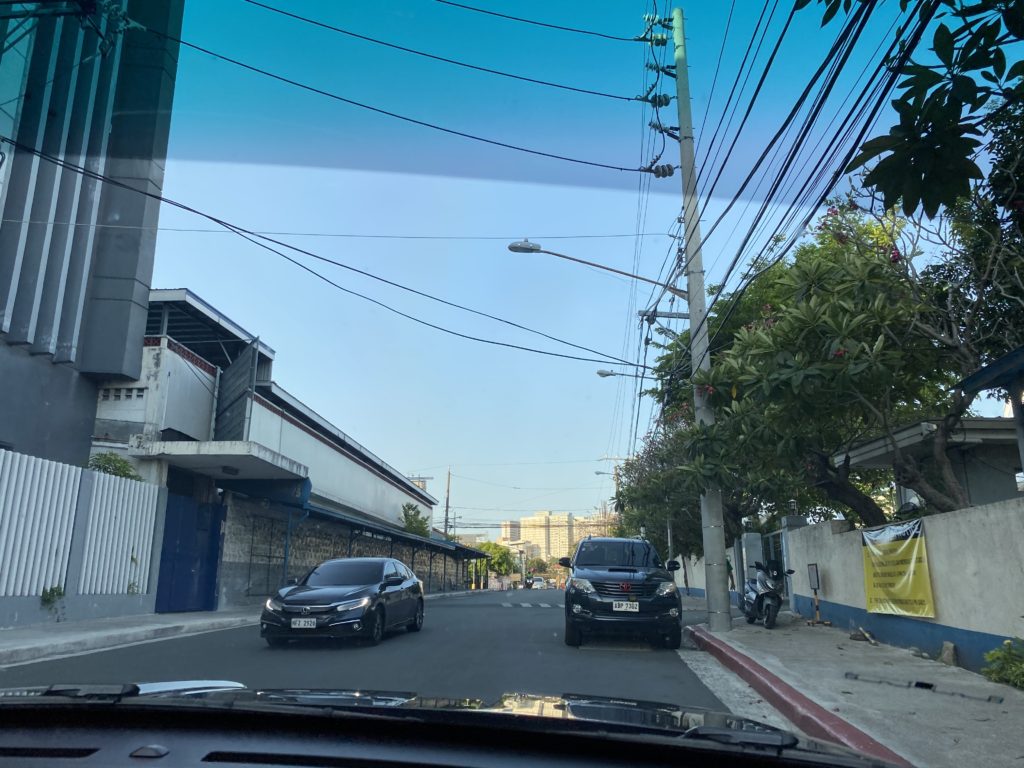 #9 Immaculate Concepcion and Assumption Church. Studying in a Catholic school resulted from my daughter being grounded, respectful, prayerful, and values family.
I still remember one time she came home looking tired. She told me that they attended two Holy Masses and prayed the Holy Rosary four times because it was the birthday of Mama Mary. Eh talagang pag hindi ka pa naman bumait. Sabi nga ng papa ko, ang mga tao daw araw-araw nagsisimba at araw-araw nagro-rosario ay lalampas na sa langit.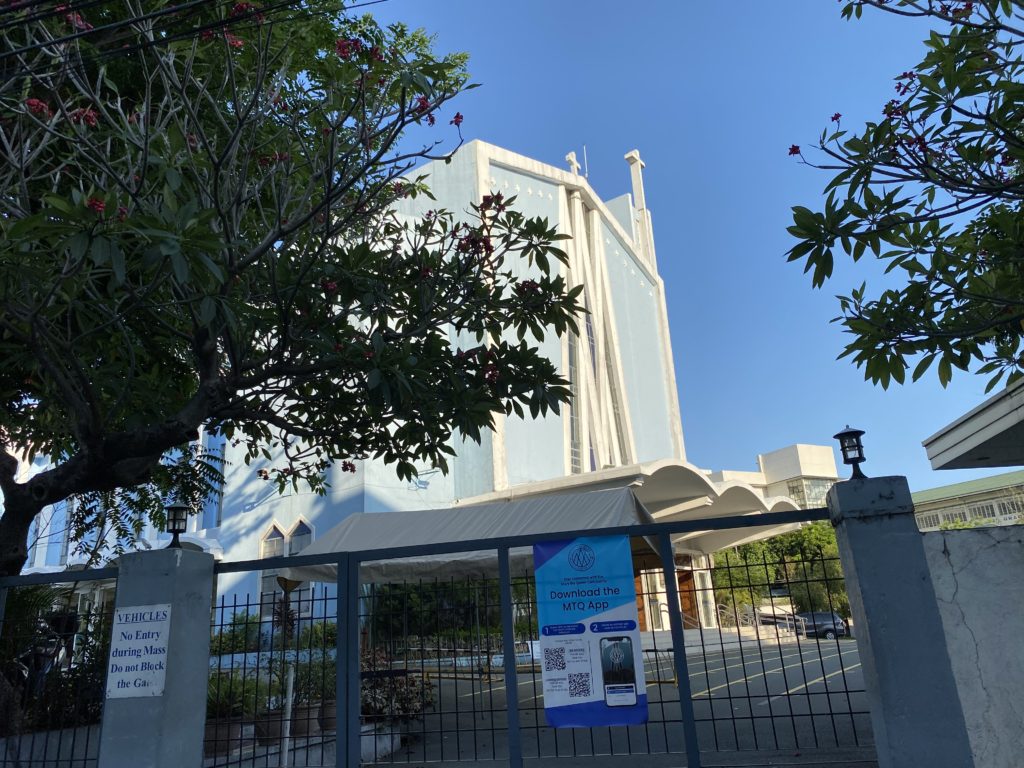 Hungry na and we want to bring home food for Oyen and Derrick.
#10 destination is McDo ,
Dinner galore