Jan 4, 2021
10 am
Antonia—"mam, birthday ni Norma mamaya,  may pagkain"
Me——–"Oh,  ilang taon na si Norma?"
Antonia—"Fifty"
Me——–"Ha?  Ang bata pa nya, hindi sya 50"
Antonia—"May edad na sya mam, baka 49"
Me———"Mali yan Antonia, baka 35 lang sya"
Antonia—-"Baka 48"
Me———"Imposible, bata pa si Norma, mali ka"
Oyen ordered pansit and lumpia cake for our maid Norma.  The buggest surpirse was Jebel came back from Iloilo today to surprise Norma.  Jebel and Norma are best friends and Jebel made sure to be here today on Norma's  birthday. Naluha si Norma nung nakita si Jebel. Ang sweet nila.
Me—-"Norma ilang taon ka na?"
Norma—-"39 mam."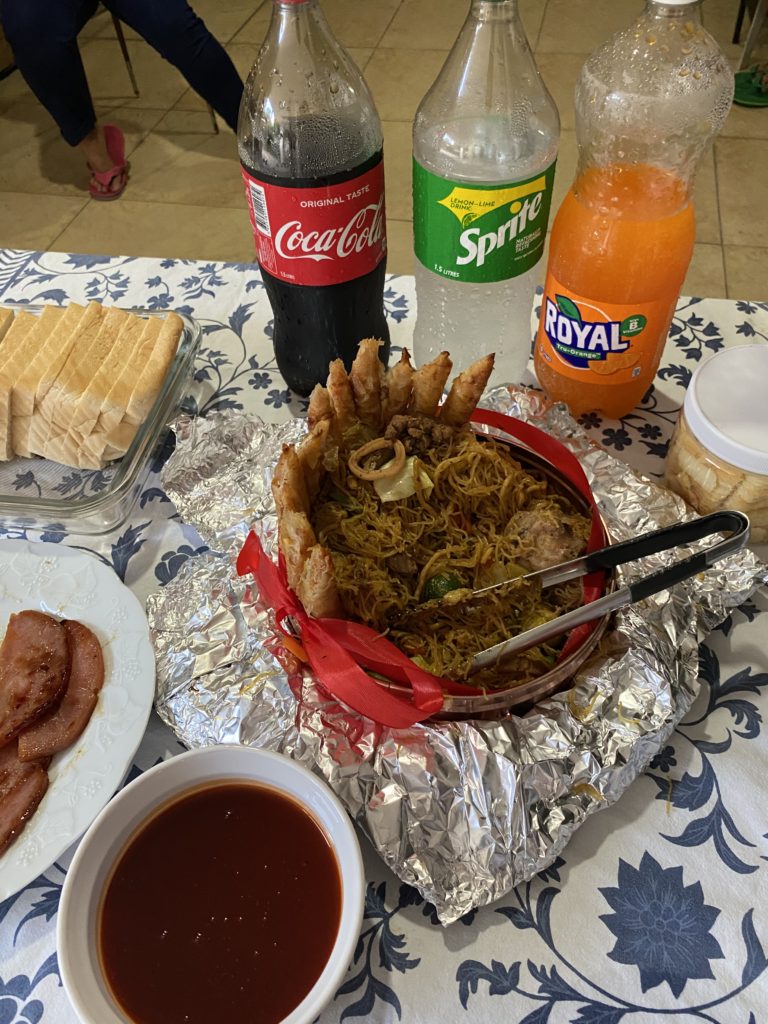 Norma and Jebel know how much Oyen cares for our dogs, so even if we're away, they give our 7 dogs their love and attention except, napabayaan nila si Tyler, nalunod tuloy. Sad.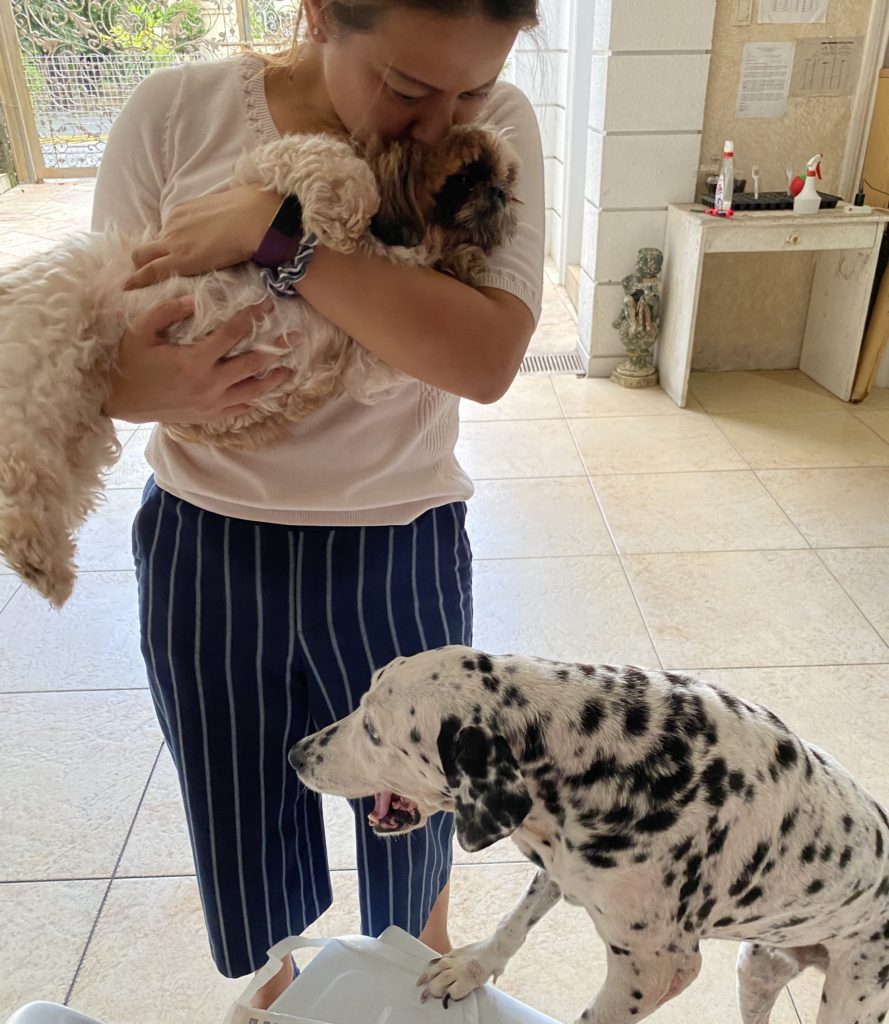 During the day, Stitch stays with them but at night he sleeps in our bedroom. Norma can't pronounce the word Stitch, she calls him Istit. Until now Antonia still cannot pronounce Tay-ler. She either says Ta-ler, Teller, or Toller.