January 27, 2020
Instead of packing my two days vacation clothes in a carry on luggage, I stashed them inside two plastic shopping bags so I would not look like a tourist. I didn't want to draw attention to me. I wanted to look like a local.
The uber driver stopped on a different street. He said that was what I pressed. I didn't want to get off the car in this very cold weather with a heavy handbag and two bulky shopping bags. I didn't want to walk far in case the restaurant was still far from where the driver wanted to drop me off. He was beginning to look irritated so sige na nga I got off praying that the restaurant was nearby.
He told me it's either left or right. Yeah, thank you for the directional tip.
I was beginning to feel lost in this big city, looking up at the sky scrapers. Young people like this kind of urban living. Me and Edmund like to be surrounded by trees. Here, I hear cabs honking and the police cars siren's blazing. I want to hear birds chirping instead and not firetrucks.
The hotel check in was at 4 pm so instead of going straight to the hotel where we booked a room for two nights, we would meet at a French restaurant Nyke found online. After half a block walk in shivering cold, I found the restaurant in an alley full of nice cafes.
The reservation was under Marvin. The waiter noticed my bags. He told me to put them on the overhead ledge. I placed my supots under the tiny dining table.
I was feeling very cold and sleepy. I didn't pack a thick winter jacket. This city has always been known to be windy and cold. Grrrrrr!
In a few minutes my favorite son in the whole wide world arrived. Looking so dapper in his blazer, with a back pack and a thicker and heavier jacket. He takes pride in telling me that his achi bought that for him and that it's made in Italy and that the price was $1,800 plus tax, but it was 80% off plus tax. Still expensive. Well, it's something he can use for the rest of his life. Winter coats never go out of style.
I gave him a birthday card. He reacted by saying "Oh no, is this something that will make me cry? Achi gave me a four-pages card and I cried".
A- "no anak, it's just the usual greetings, the same wishes I have for you every year".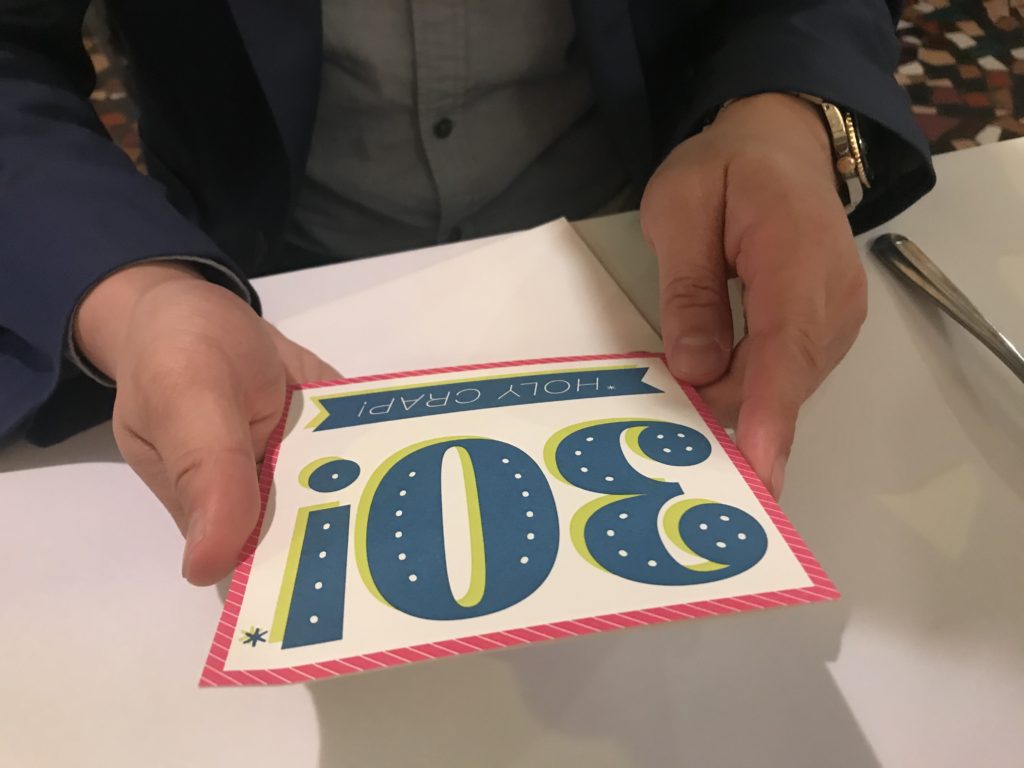 Mom—- "How does it feel to be 30?"
Nyke—"Ay naku, it hasn't sunk in, maybe in a few days".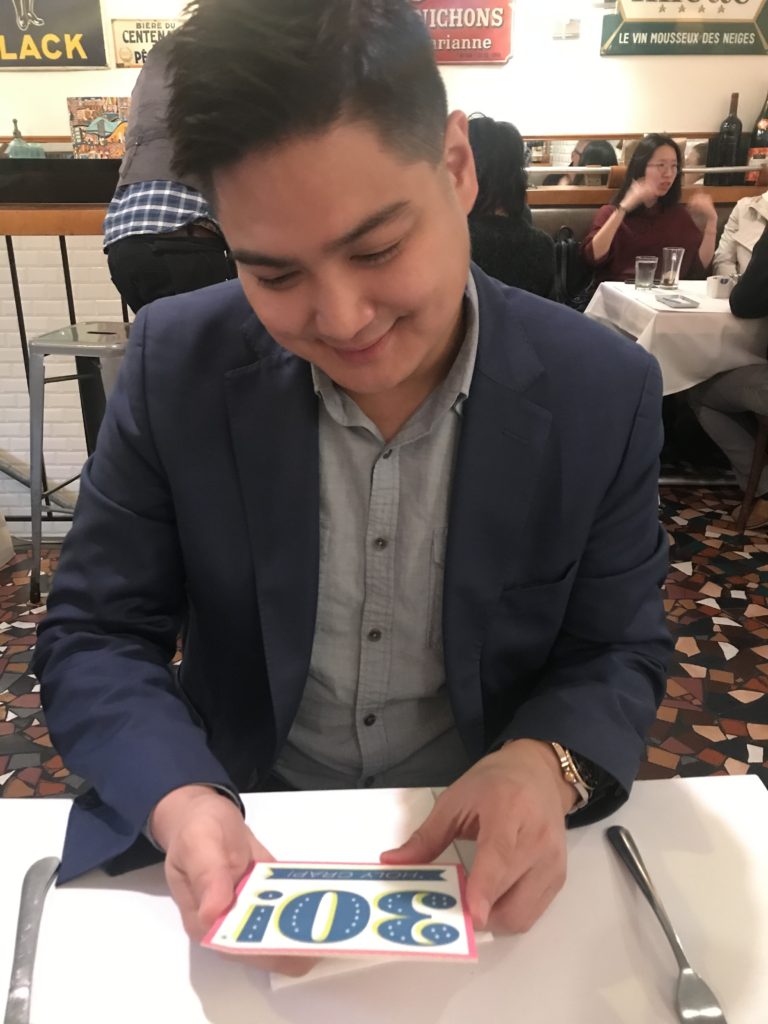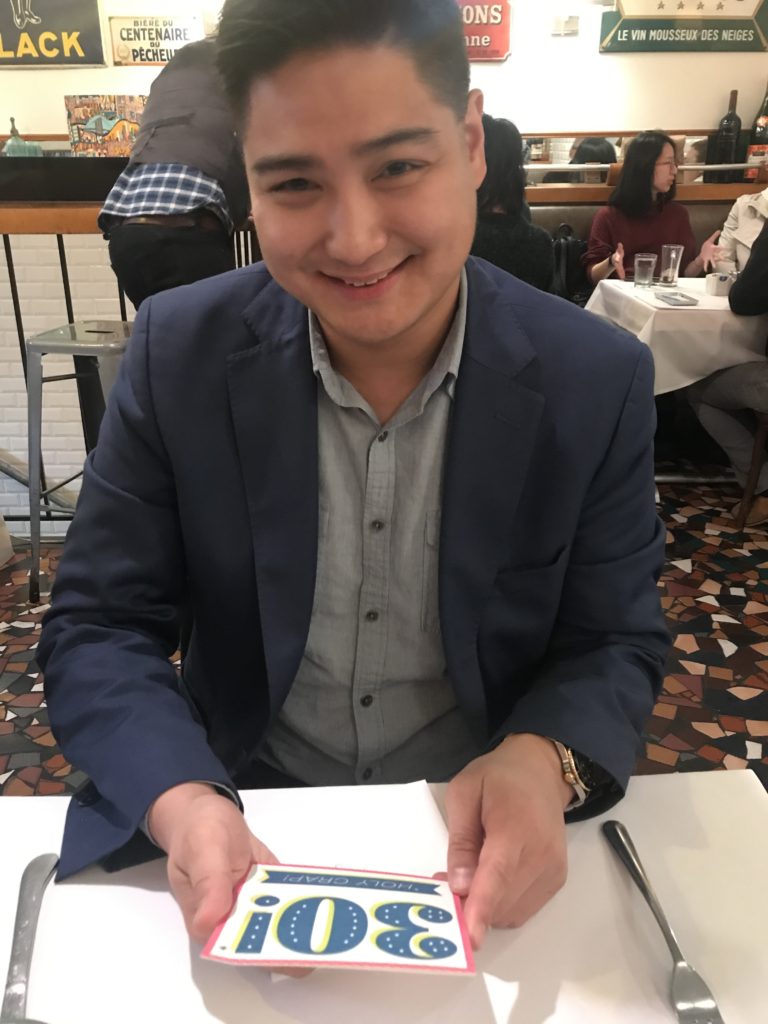 Happy birthday anak. A mother's wish is the same every single moment and not just on your birthday. I love you so very much. I know you will be fine and one day you will soar and spread your wings with your head up high. You will rebuild your name. You are not only smart, but you are a kind and compassionate person. God bless you anak.