May 10, 2020,  Sunday
I didn't know that my kids ordered Thai food last night and they picked them up today at noon in time for our Mother's Day lunch. They messaged me at 12:05 noon not to cook. It's their treat. They are freeing me from cooking just for today I guess.
The restaurant is located in another city, a half-hour drive away through zigzag roads.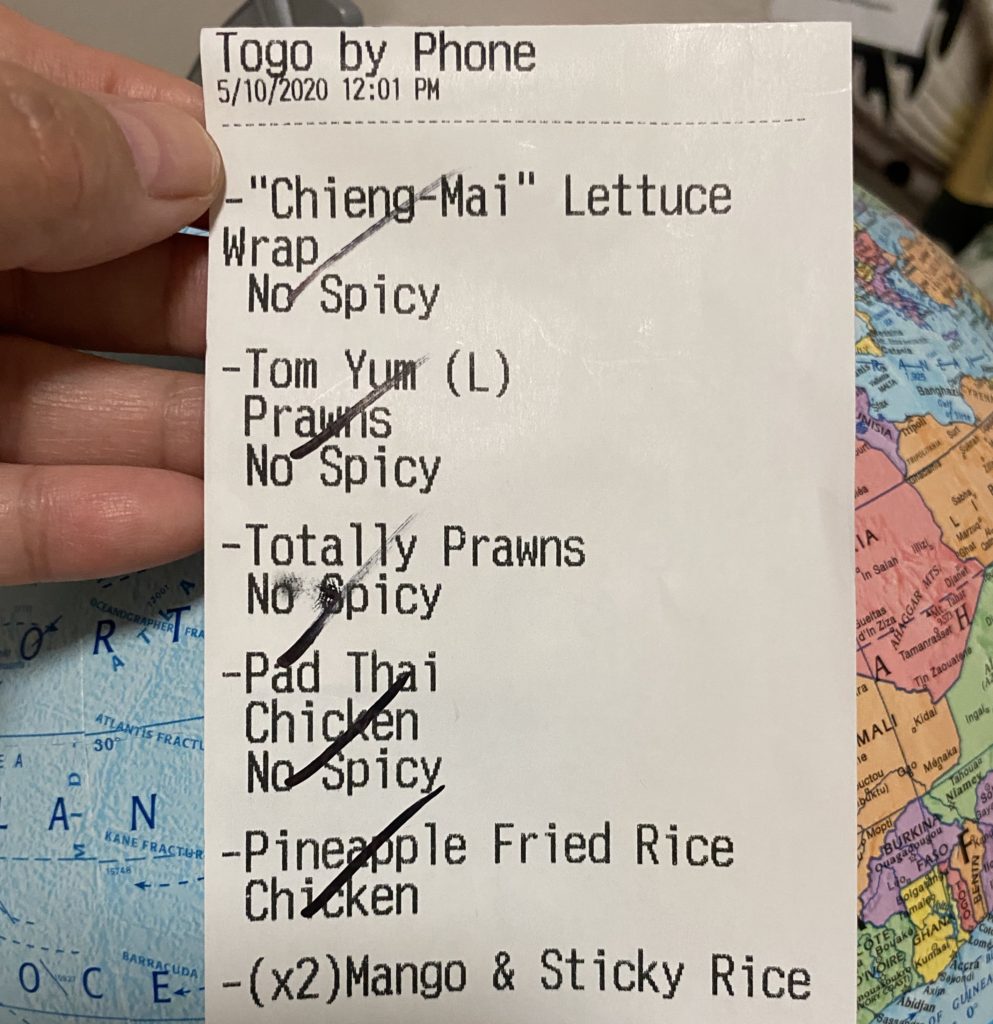 The new normal now is to immediately take a full shower after coming from the outside world. While Oyen is taking a bath, I will enjoy the openness and lots of sunshine.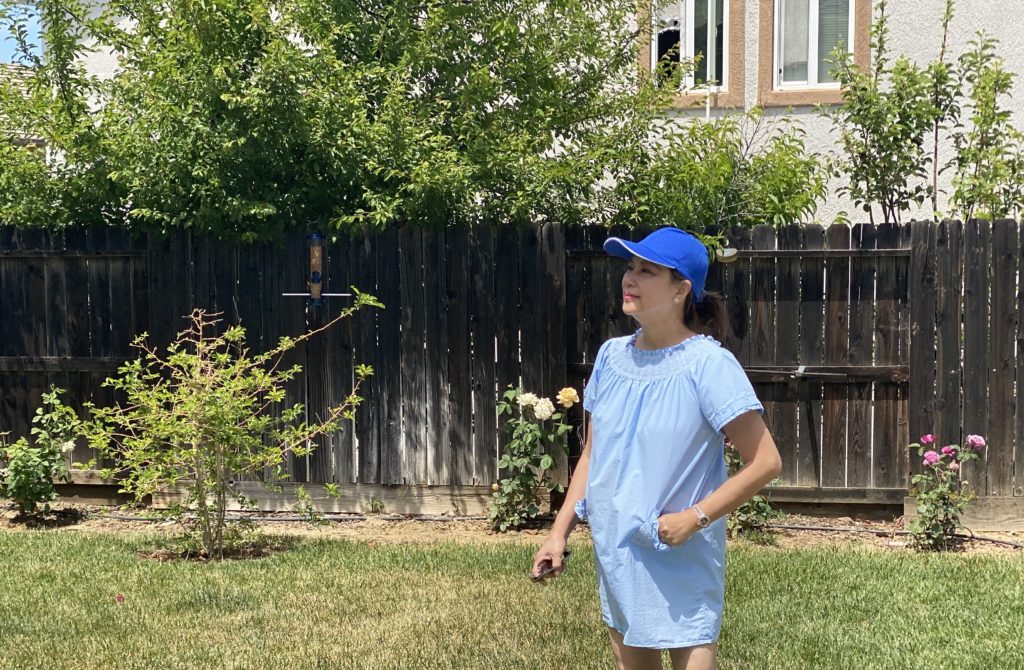 Being inside the house for at least 23 hours a day makes stepping out into the backyard even for a few minutes a luxury.
It's like a trip to Luneta Park.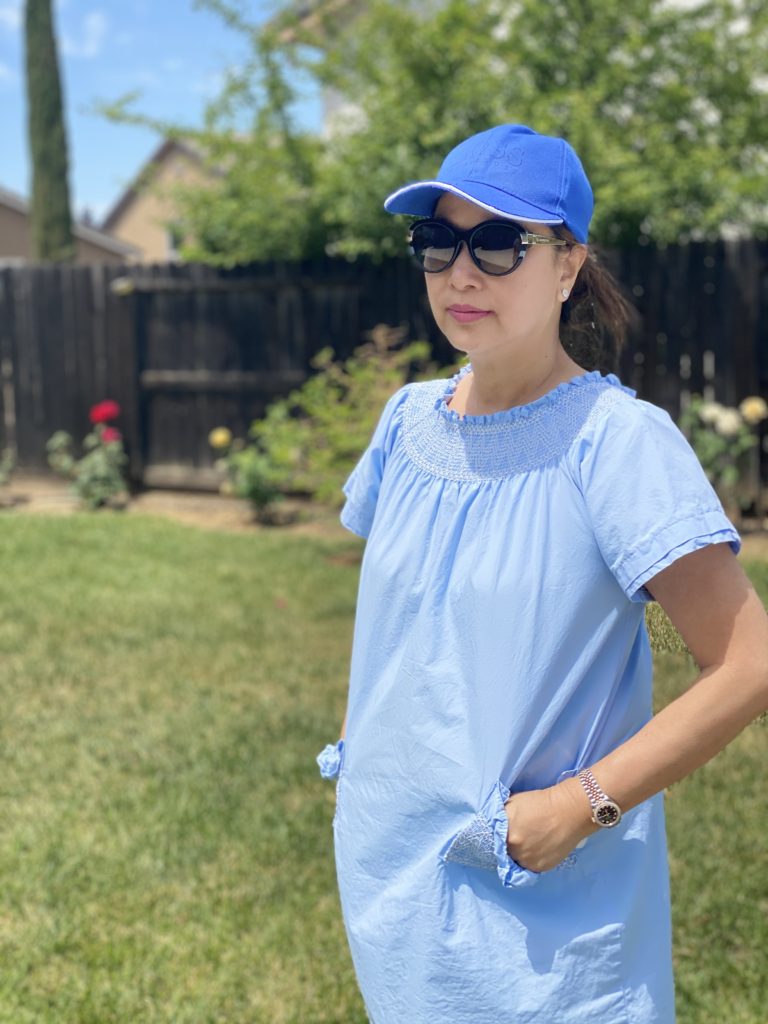 Freedom!
They are looking for their dad and are a bit surprised when I told them he is playing golf. Oyen asked "did he not know it's Mother's Day?"  He does.   "Did he tell you he's playing golf today?" Yes he told me.
Food daw is good for four.  He will eat when he comes home.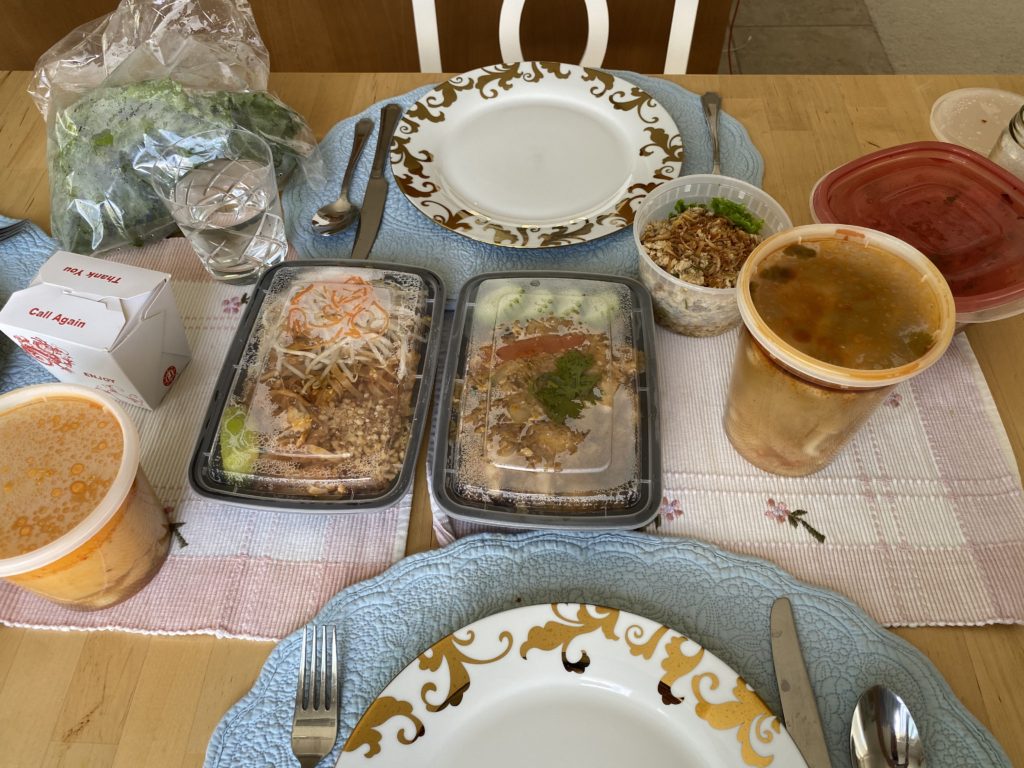 Delicious Pineapple fried rice and Pad Thai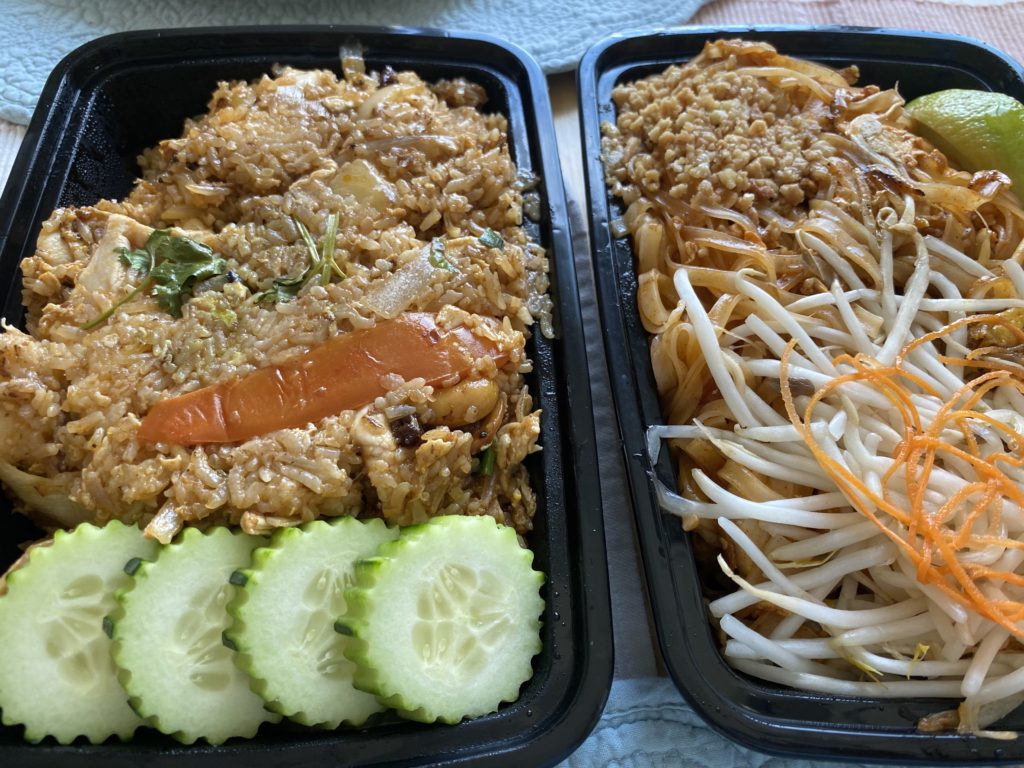 Ground chicken wrapped in lettuce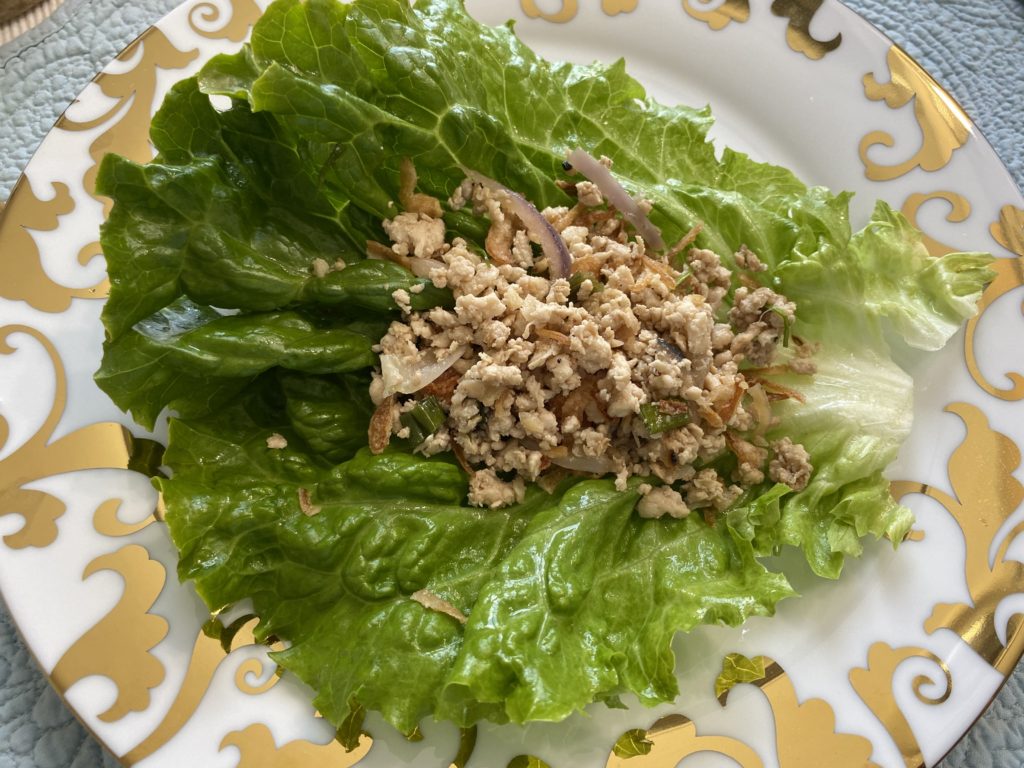 There are only two orders of sticky rice with mango and coconut strips kasi mahal daw $13/order. Medyo kulang sa aming tatlo because the serving is small.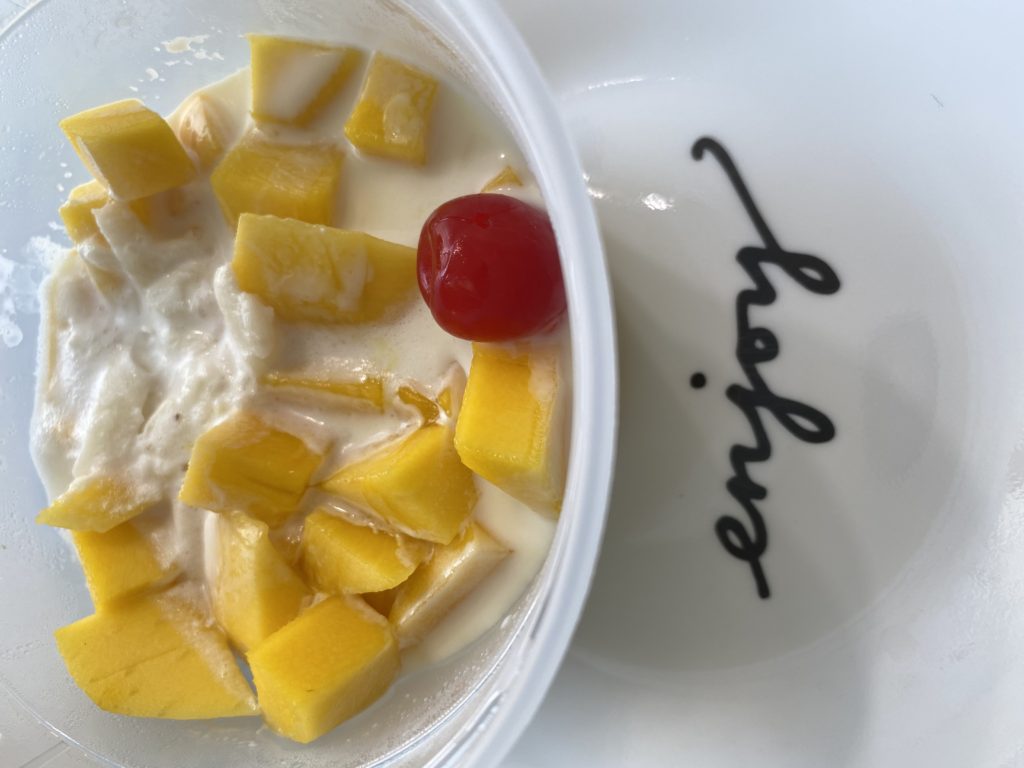 While we are finishing the dessert, Edmund arrives but as a house rule, he showers first before joining us at the table.
He played daw with a 58-year old American manager of a Costco Wholesale Warehouse branch.
Today is his second time to play golf in two and a half months. For the first time since the stay at home order here in California took effect, he was able to play golf on Wednesday, May 6. Ang sarap daw ng araw. The weather is perfect to be out in the sun. He really needs to play golf regularly to maintain his 70% dark chocolate skin tone otherwise baka bigla syang pumuti pag hindi naarawan. We might not be able to recognize him.