A negative RT/PCR covid test result within 72 hours prior to departure is an international travel requirement these days.
Edmund, Oyen, and I went to Cardinal Santos Medical Center yesterday for our swab tests. Edmund's appointment was at 2:45, while Oyen and I were both at 3 pm.
We heaved a sigh of relief when we saw that the place was empty. Except for the medical personnel, the three of us were the only ones there. We could breathe easy although we kept our double masks on except during the actual swabbing.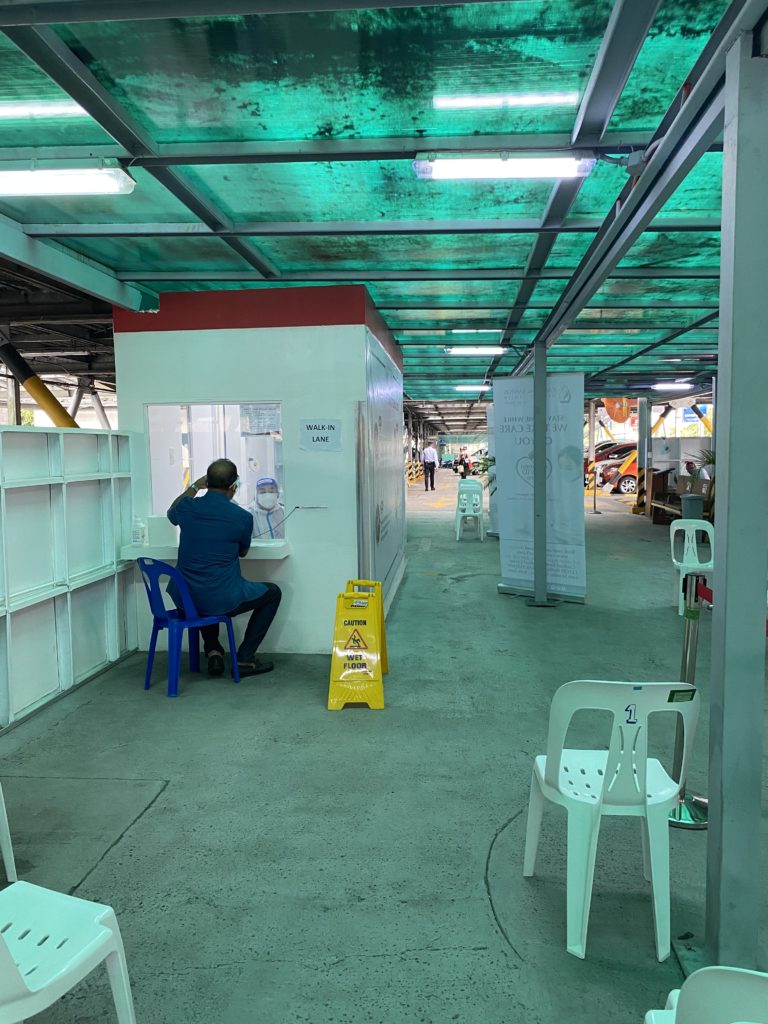 There was a laboratory in Indonesia that was caught recycling or re-using the swab kits by the enterprising lab employees. Horrible indeed. So we watched very carefully if the test kits to be used for our swabs were still sealed, brand new, and never been used. Aba imagine if recycled yun. The mere thought that a cotton swab that had been slammed down someone else's throat and nostrils would be reused make me feel sick already.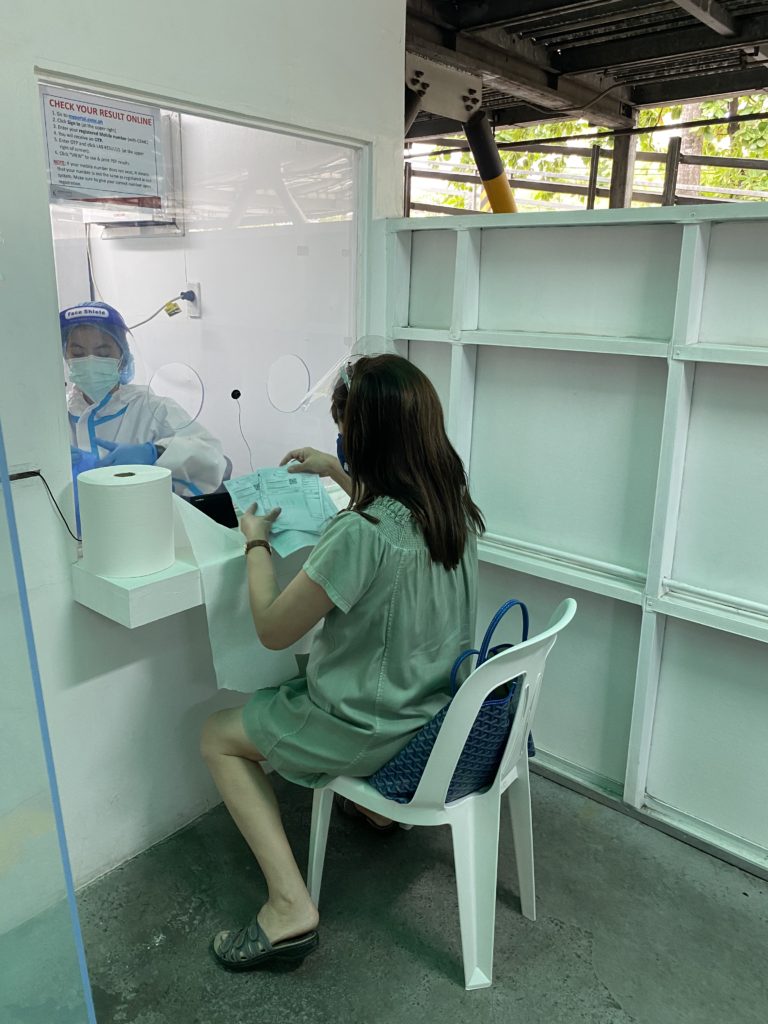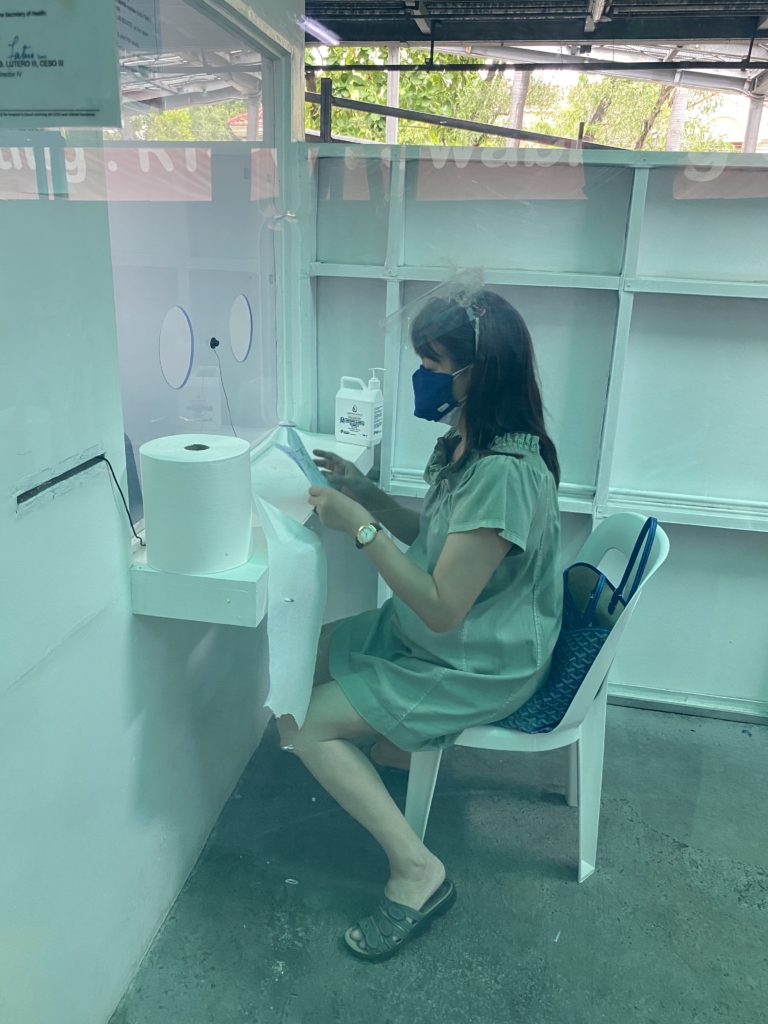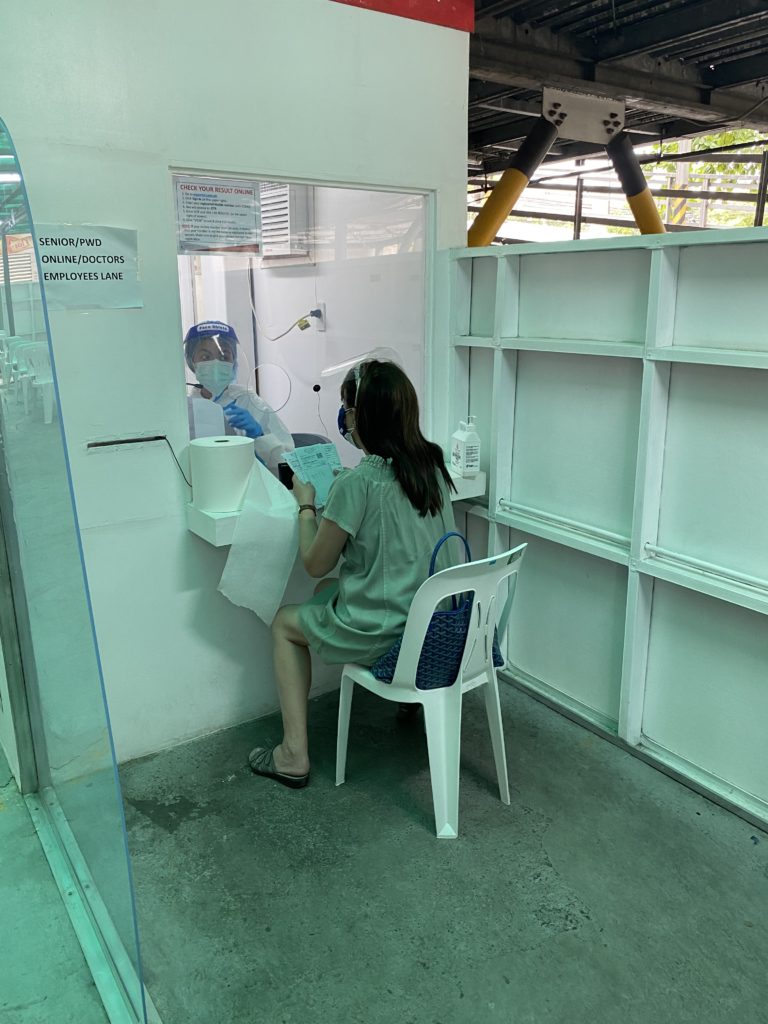 My husband found joy watching me go through the nostril swab. He was giggling while watching me suffer.
Bakit daw sya he didn't feel anything. Manhid!
Done, fingers crossed we're all negative.  Results in 24-48 hours.
Time for a coffee break!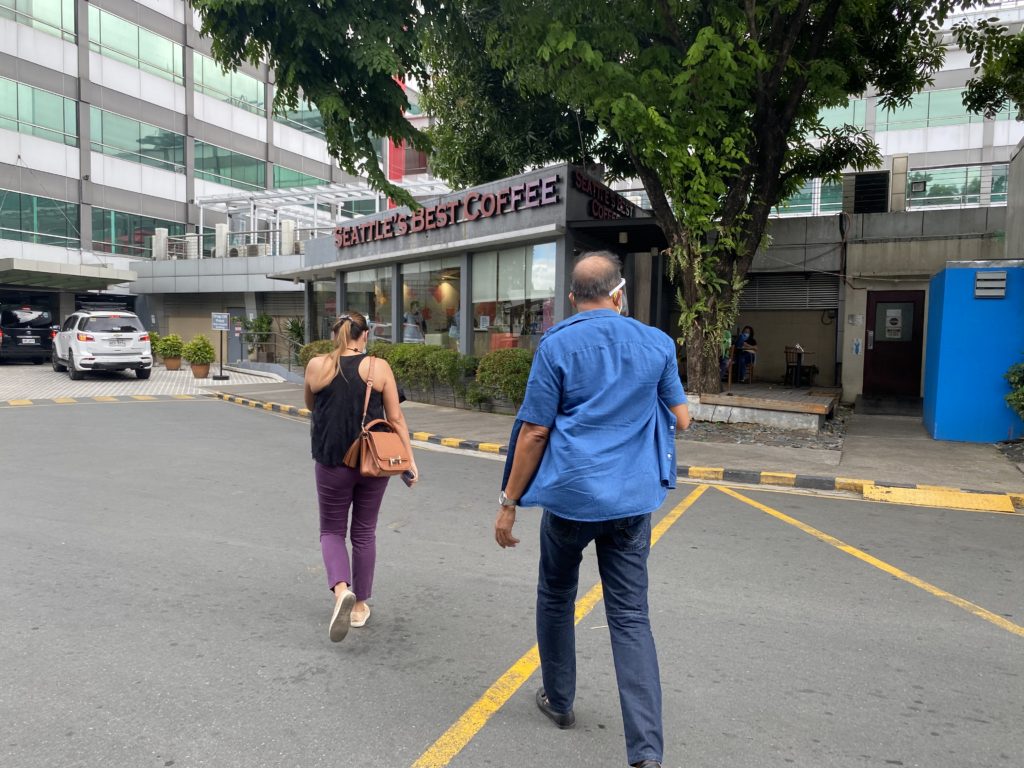 If one day these father and daughter team gave up their love for coffee, the coffee industry would suffer a 50% drop in their demand and profitability.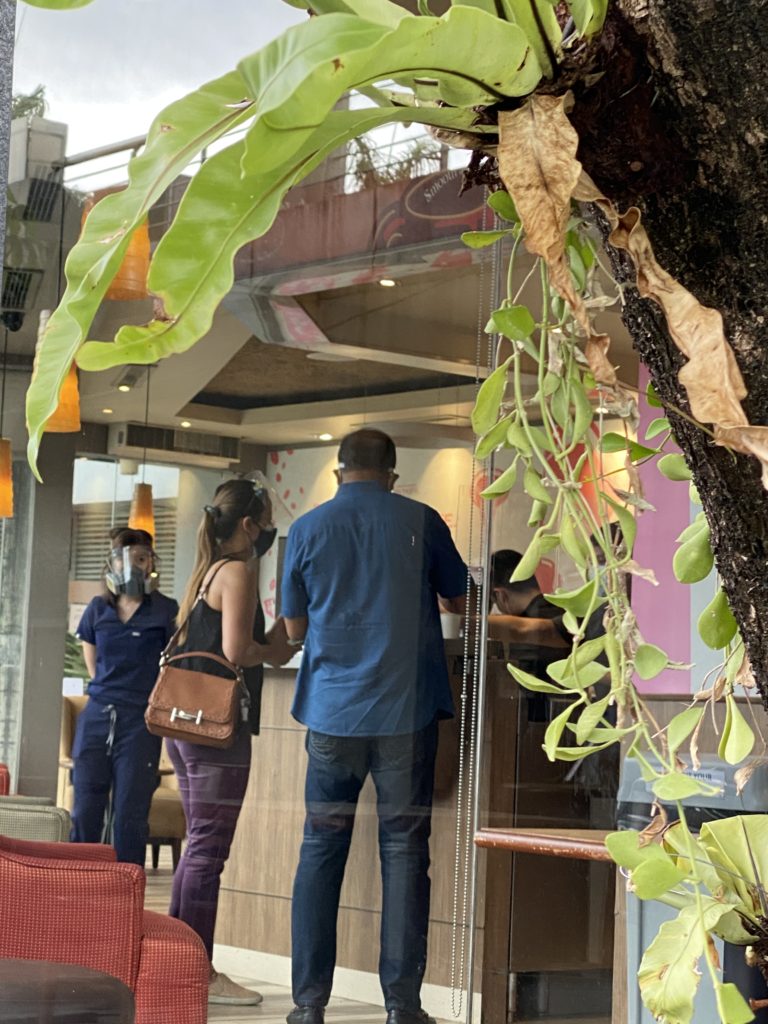 Edmund and Oyen agreed that if one is positive the two will go ahead and leave for the US to get vaccinated. In my mind, if I am the one positive, the two should go. But if Oyen tests positive, I will not leave her. I have to be here with her.
We got the results late afternoon. Big relief! We're all negative of covid. Now we can continue packing and we are ready to fly.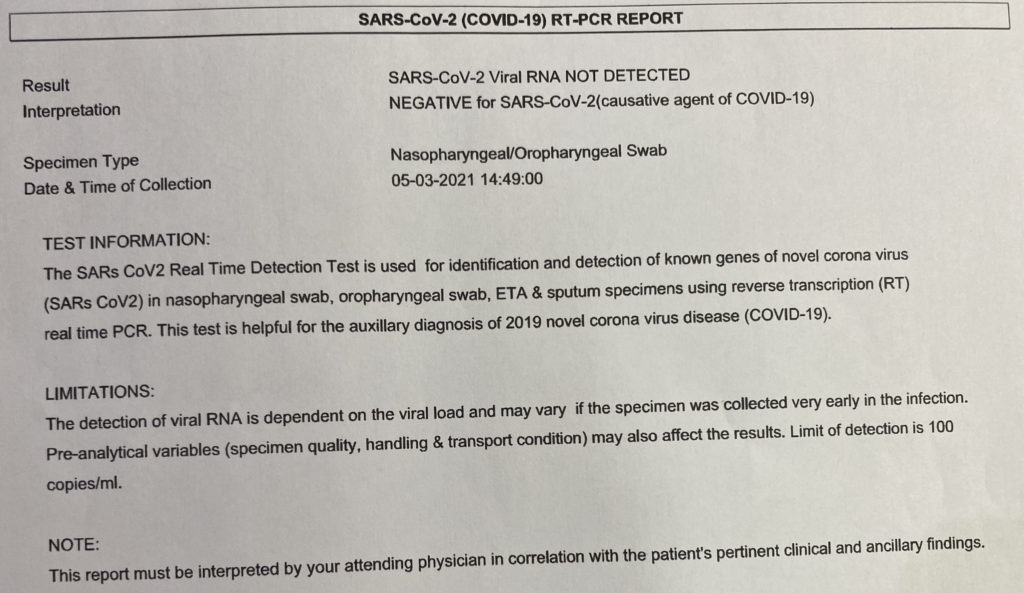 When we come back, another RT/PCR swab test again, and a 14-day quarantine inside a hotel room!! It's no longer fun to travel during covid times. However, if all of us get vaccinated, you, me, they, them, the chances of getting rid of the double masking, the quarantining, will be higher so please get your vaccination shots when you can as soon as possible. We've been in isolation for more than a year so please humans, get those jabs.