I've lost a lipstick and an eyebrow pencil when my black tote bag without zipper tipped over and dropped to the floor from the back of the restaurant's dining chair.  It was not the first time it had happened.  Lagi na lang so nakakakunsumi.
I went inside the Goyard boutique planning to buy a tote bag with zipper to avoid losing things again from an open tote.  A zipped bag is useful most especially when traveling on the plane.   And of course, less chances of madukutan.
This black Goyard is priced at $1,650 plus 8.5% sales tax = $1,790.25 x 51.80 = P92,734.95.   An additional $170 for monogramme of initials.  Grabe 'no?  Bag pa lang yan,  Wala pang laman.  Nung araw eh pambili na yan ng magarang kotse.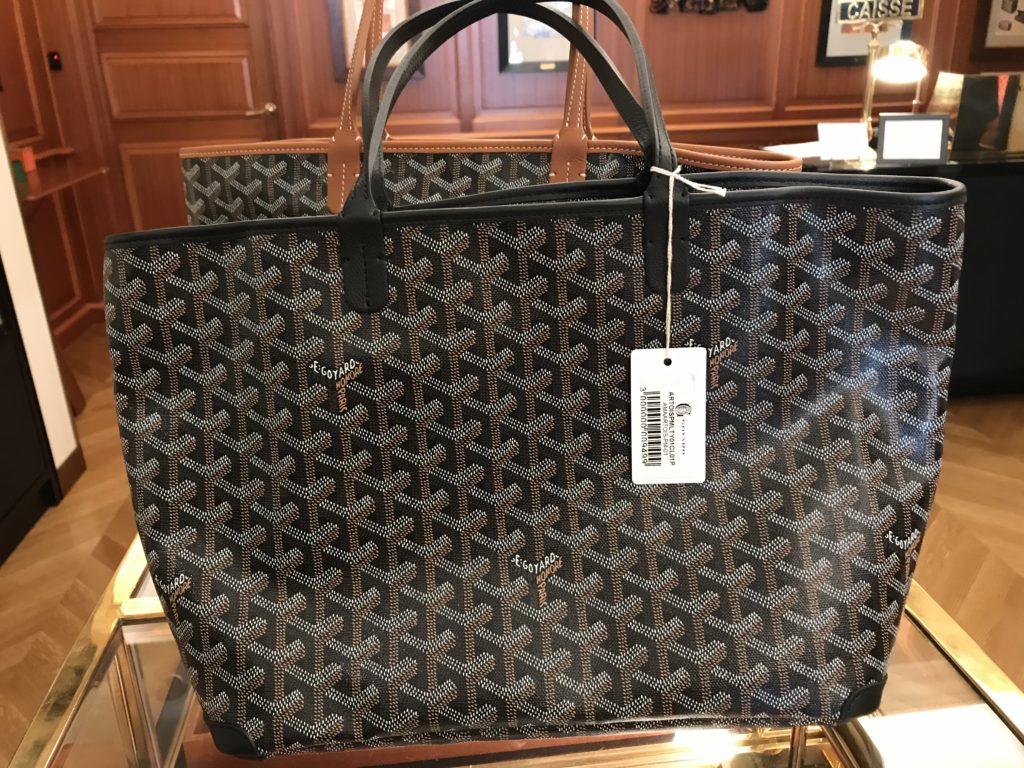 The color looks gloomy and boring.  The brighter colors like light gray, light blue, yellow, red, green, sell for $2,150 plus tax.  What?  Just for a different color, the same bag, I have to pay an extra $500?  I have trouble accepting that.  Okay lang sana if it's an additional $100.  But $500?  Hmmm,  I will think about it long and hard.  And that's what happened.  While at the store,  I thought of it very very long, longer, longest, hard, harder, hardest, kaya I ended up walking outside without a Goyard bag.
Isipin ko na lang muna.  By the time I decide,  the prices have most likely increased.  Kasi the last time I visited this store,  that same style was less than $1,500.  The first time I saw their tote without zipper at Bergdorf & Goodman in Manhattan,  they were $750 only.  Sa bagay that was long time ago,  panahon pa ni GMA.