We went to the LV store in Bellagio looking for the bag Oyen saw online.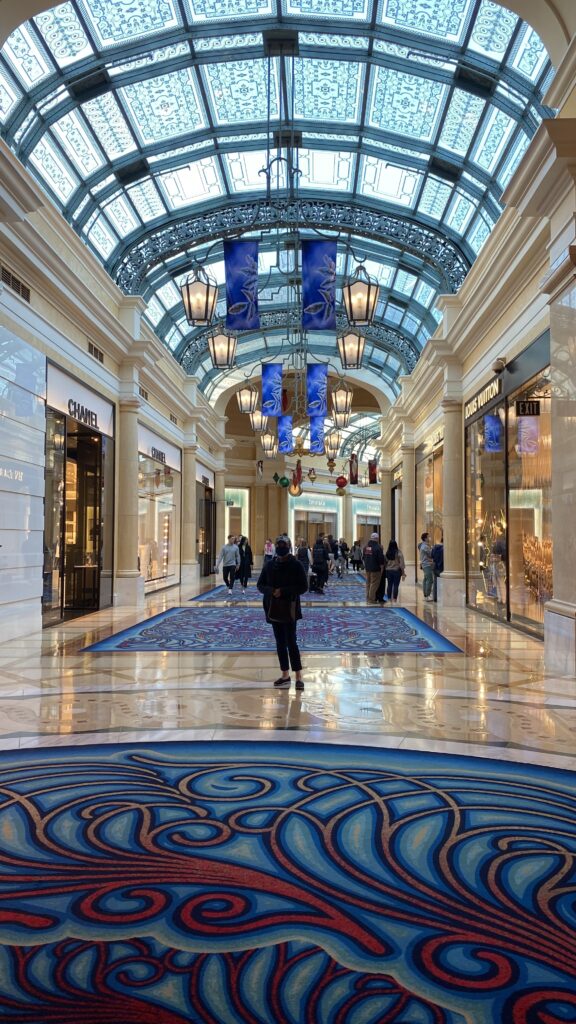 I was glad not too many people were waiting in line.    Last time we passed by this store, the line was so long, siguro mga 40 people ang nakapila.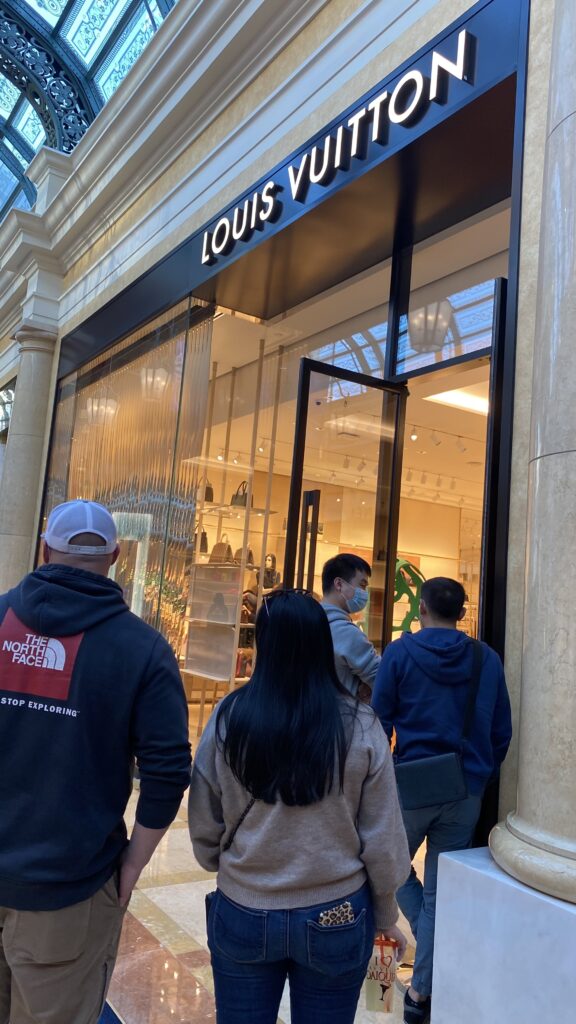 Cute skirt


While Nyke was speaking to the sales guy, I went to the clothes section.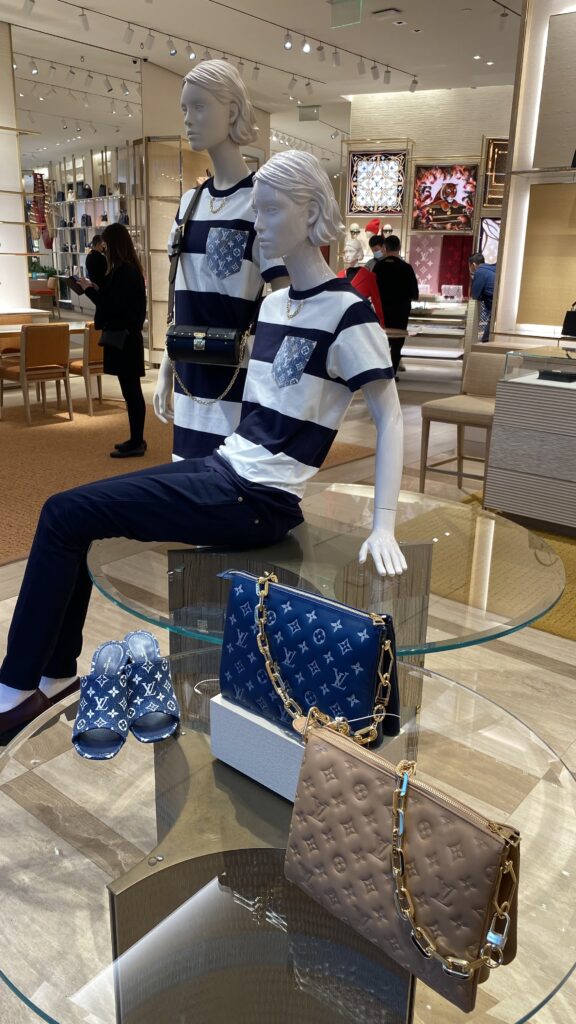 d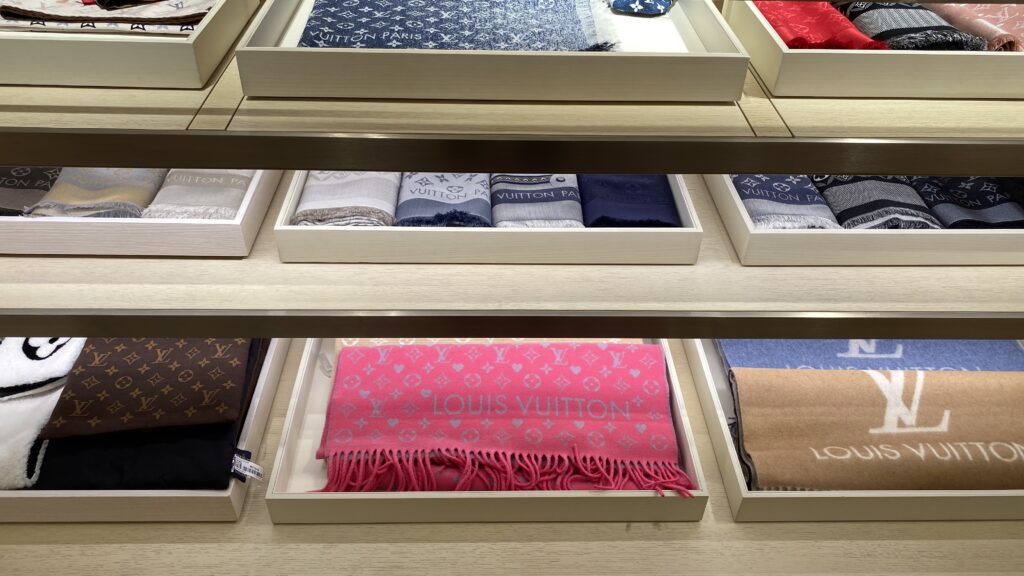 The sales staff told me that this dress matches my denim baseball cap.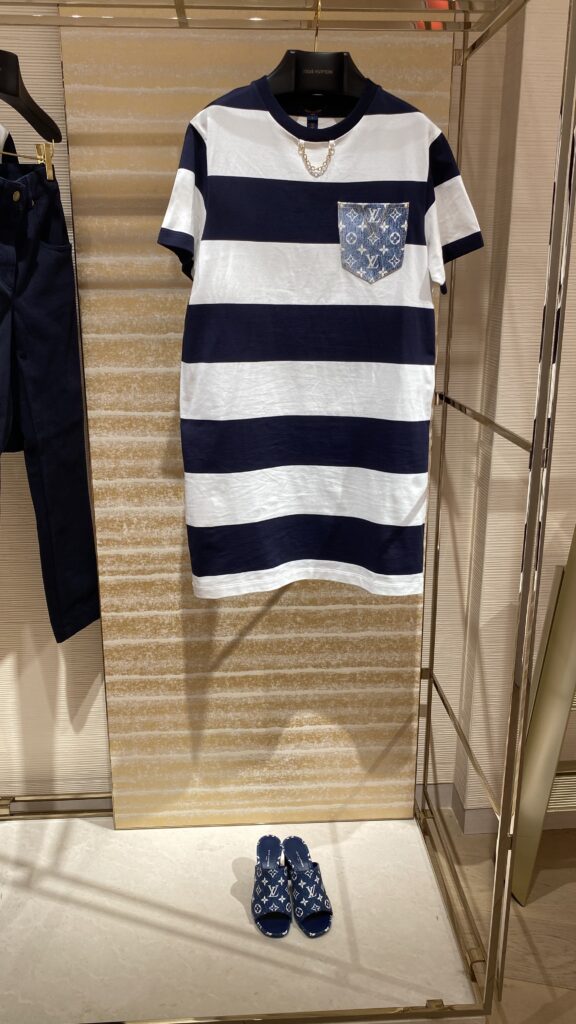 f  The bag Oyen had seen online was no longer available.  It came out daw in summer of last year.   This style just came out according to the sales person but when we sent Oyen the photo,  ayaw nya.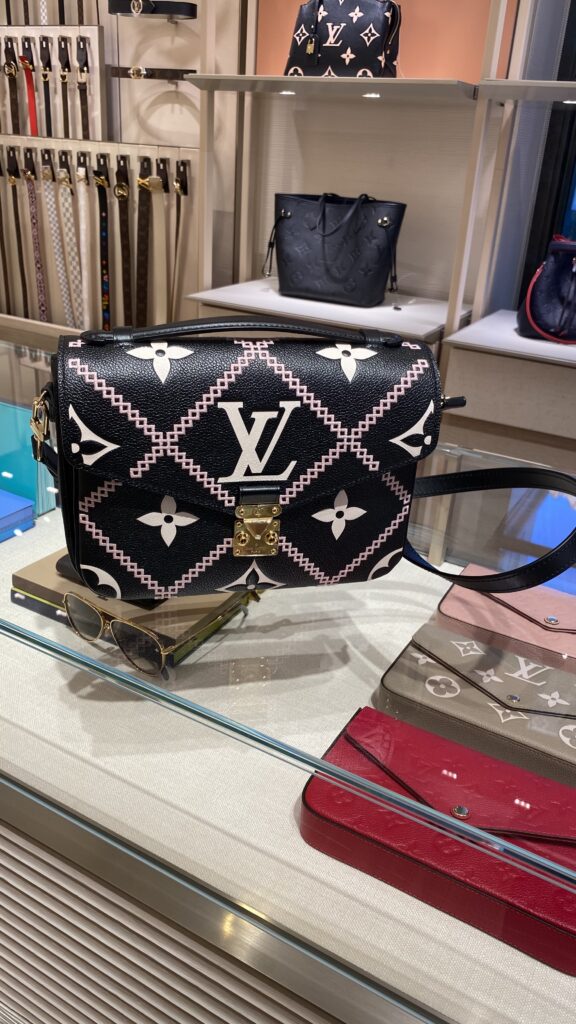 The sales guy is half Cambodian and half-Laos.  He told us he had been to the Philippines before with his parents for a few days holiday.  He's been working here at the LV store in Bellagio for 3 years.  At first, he thought he could place an order for the particular bag Oyen liked but when he tried doing it, their computer system wouldn't accept it.