July 7
Len, Bong, Eves, Kuya Lito, Dimple, all came to welcome Dev and Angie, our close friends from Queens, New York. I prepared the usual convenient dishes— crab and lobster.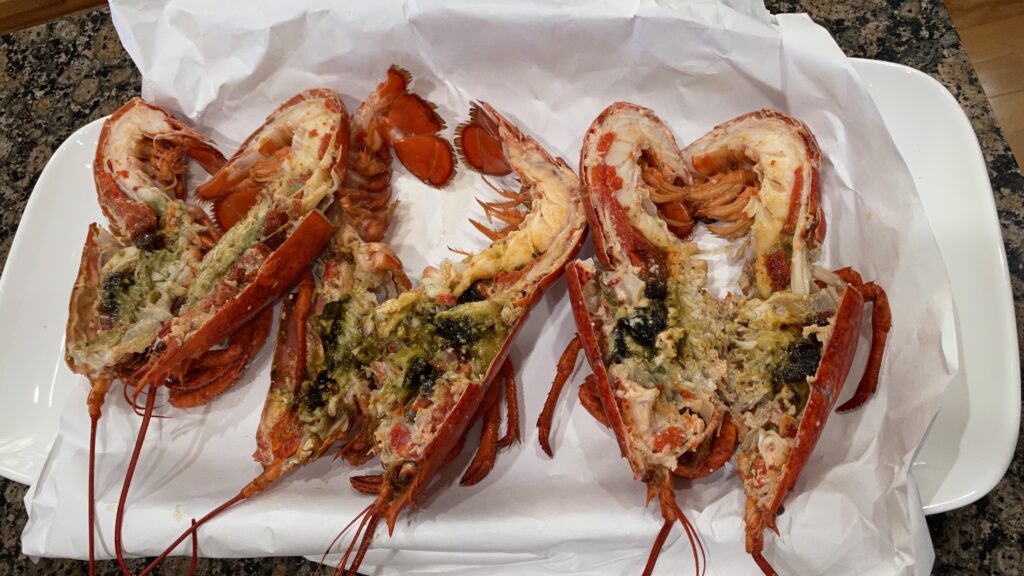 Fried live giant cat fish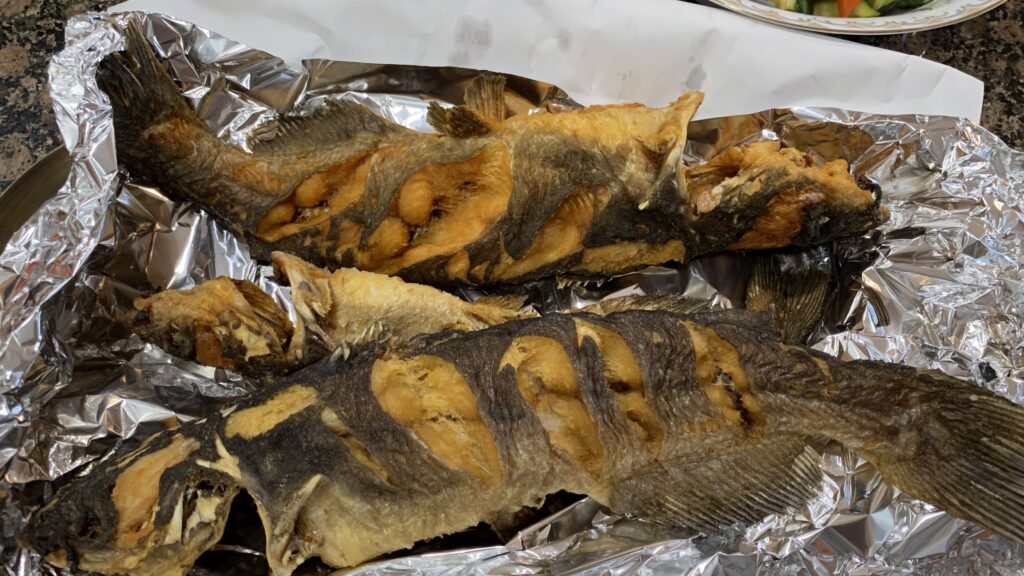 a  Len brought big trays of fried chicken, pritong lumpia,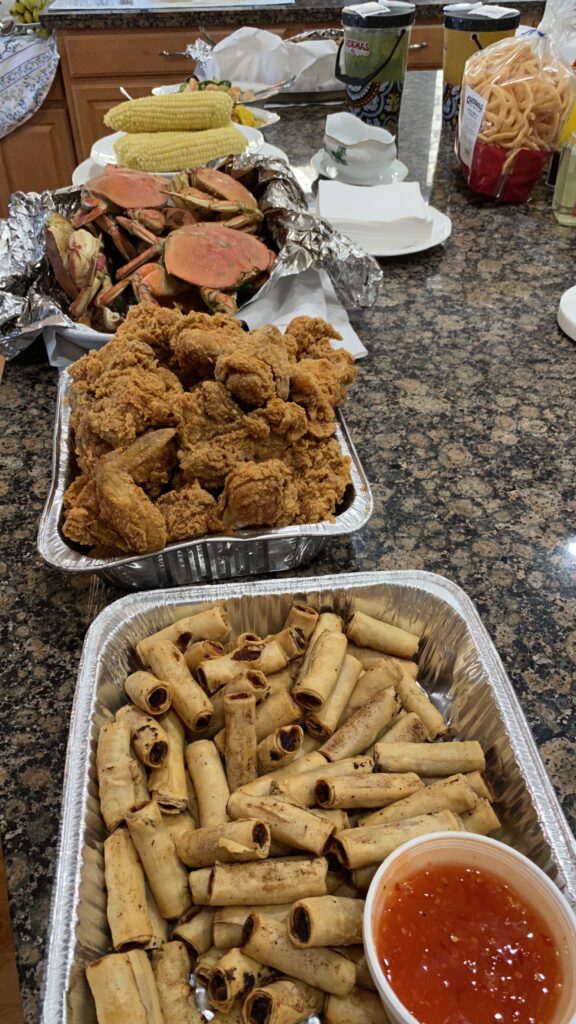 To express how much we welcome Angie and Dev,  I asked Nyke to design a small welcome banner.   Good job anak.   It's cute.
I also prepared mango juice with fresh mango tidbits.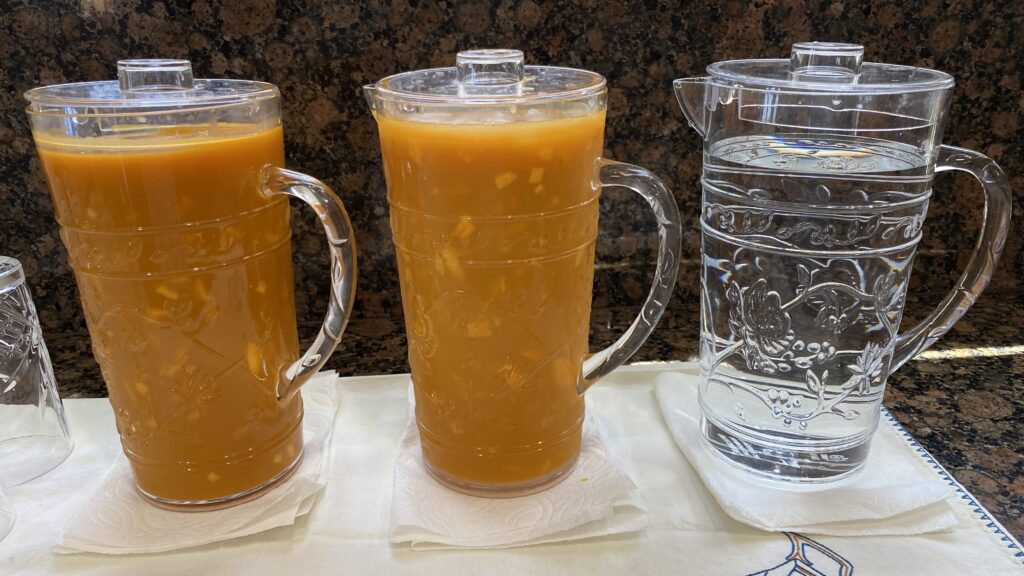 Yes, matamis pero masarap.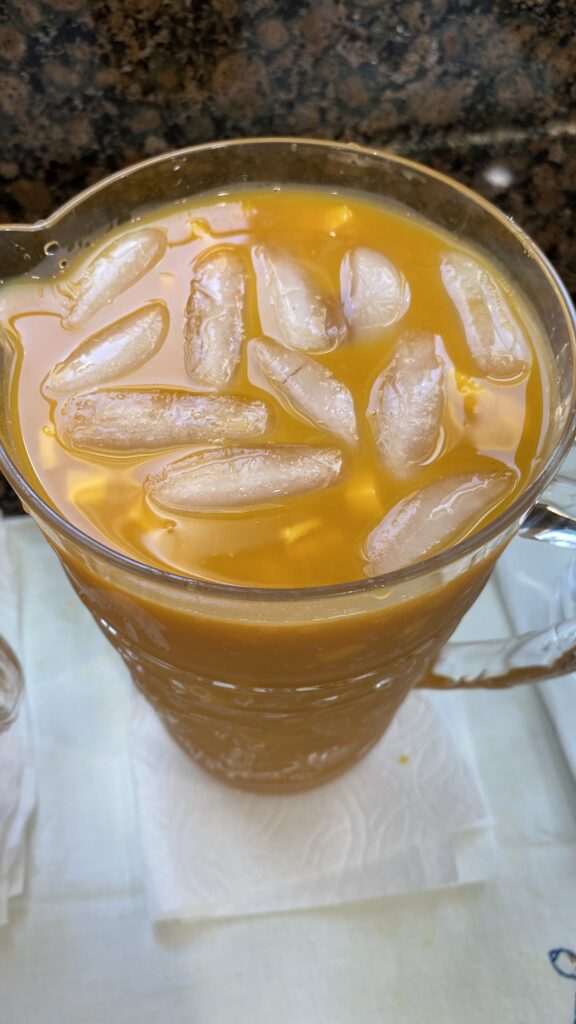 Mexican mangoes are good too but they taste differently from Philippine mangoes.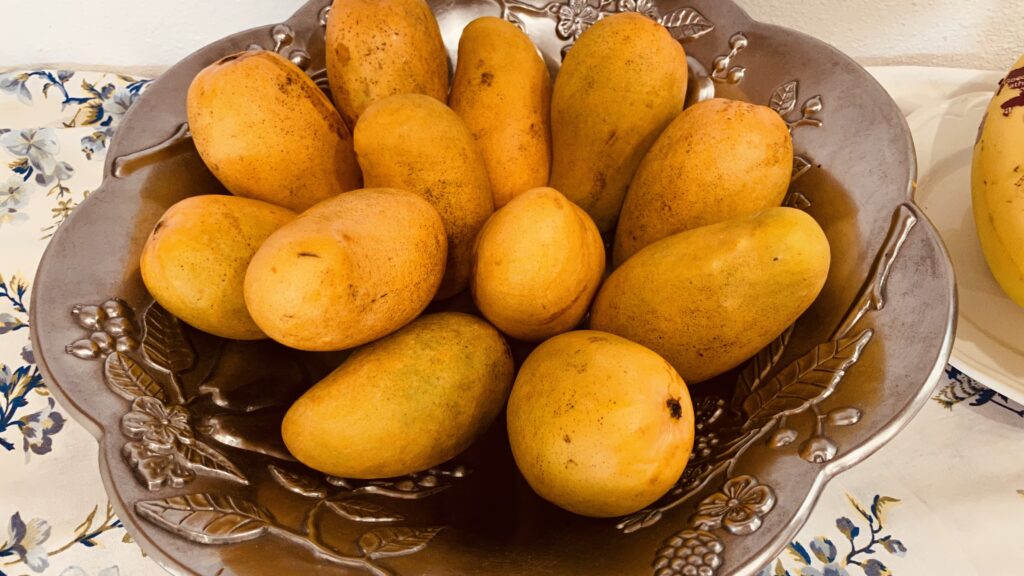 I chose the ripe ones.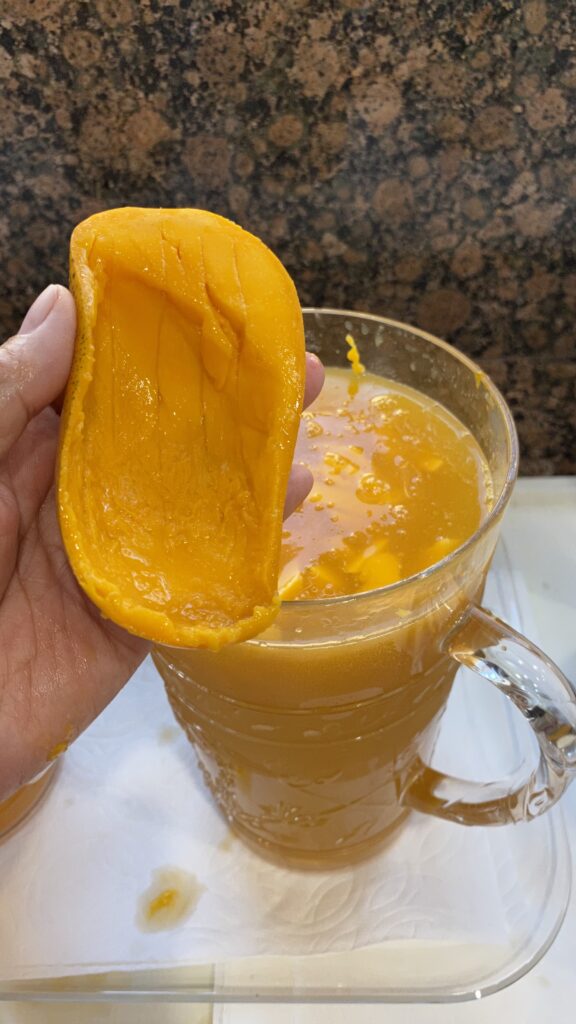 This was actually a family gathering. Angie is like a sister to us. She's Aileen's best friend since elementary days. Angie worked for Kuya Lito, at his office in Manila, and in California. She lived with my parents and Len for several years until she moved to New York to be with Dev. She's the ninang of Tintin. Oyen stayed in her apartment in New York on weekends during her first months in college. I have also stayed with her a couple of times during my visits to Oyen.
With her and Dev in New York, that gave me some sense of relief knowing that if Oyen needed something, she would be taken cared of by family.

LEN, Bong, Angie, Kuya Lito, Dimple, OMB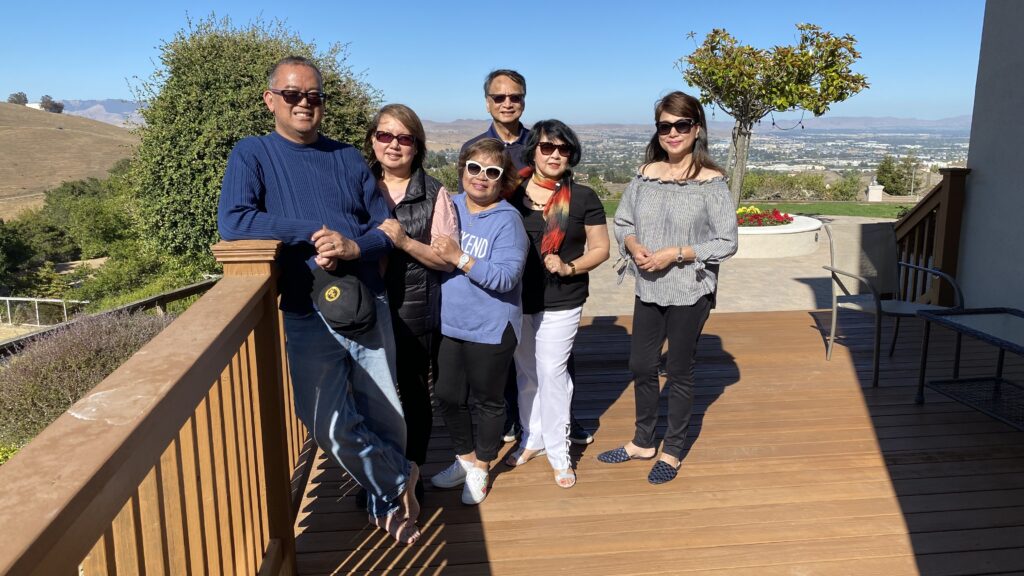 With Dev, one of the nicest persons  I have ever met in my whole life, truly.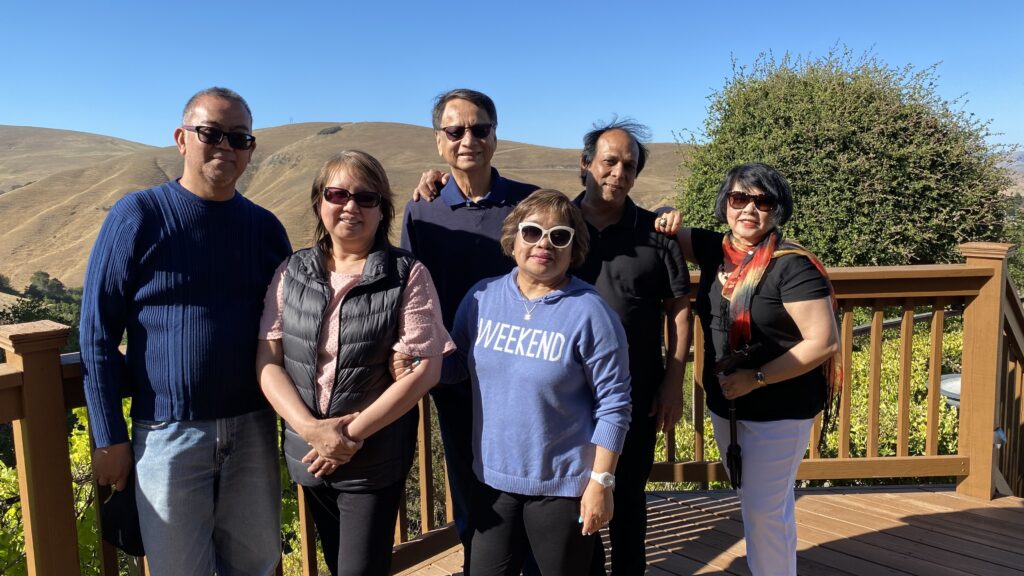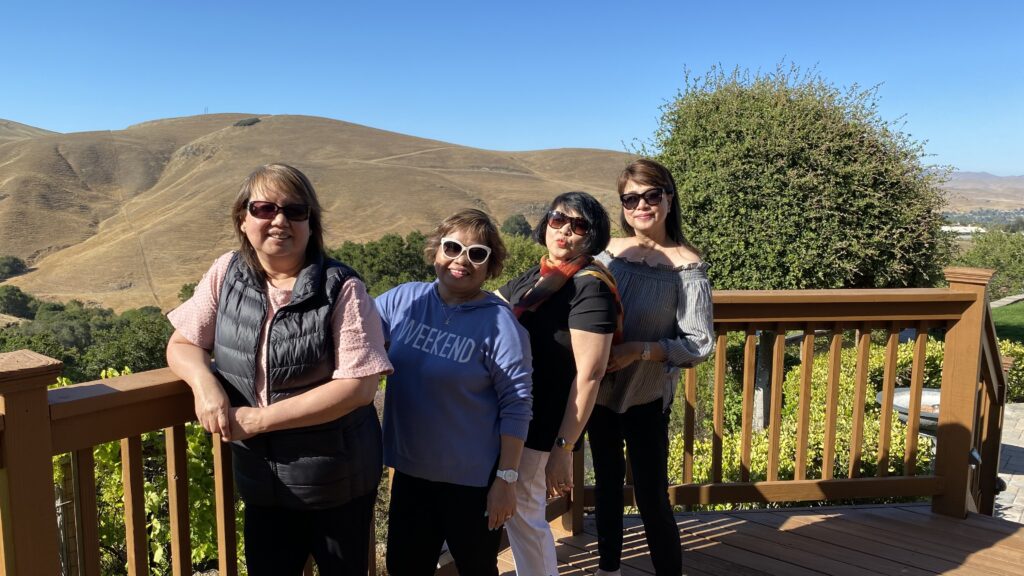 We were not trying to look cool by wearing glasses. The sun was blinding. Nakaharap talaga sa mukha namin.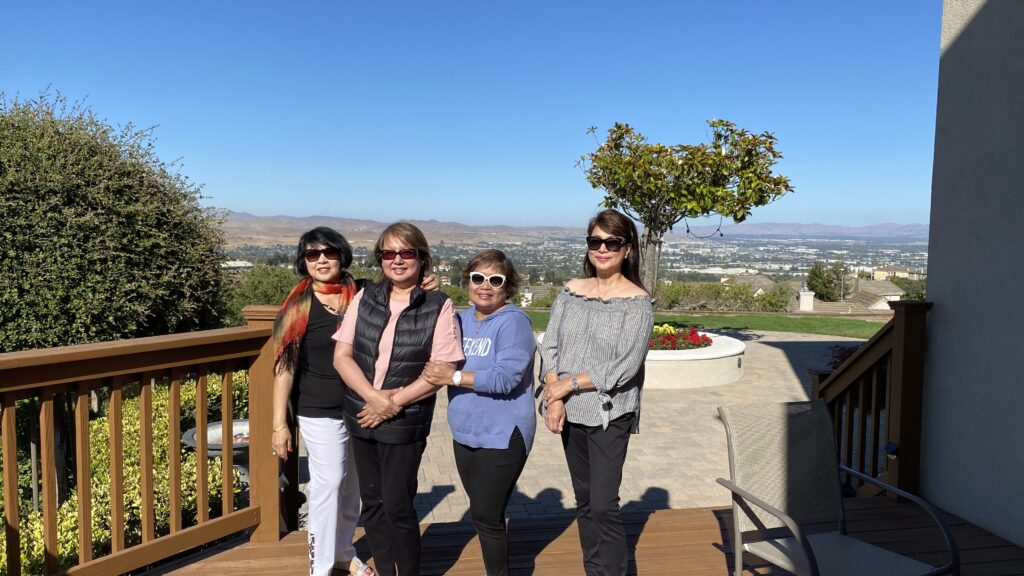 The youngest guest arrived.
The parents, Bryan and my niece Kay, Len's eldest daughter.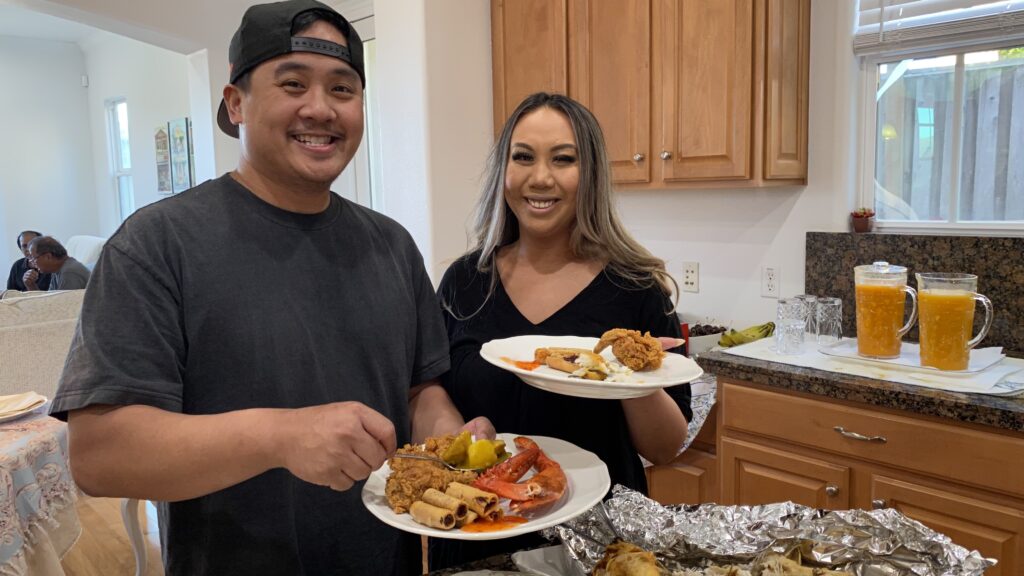 ECY and Dev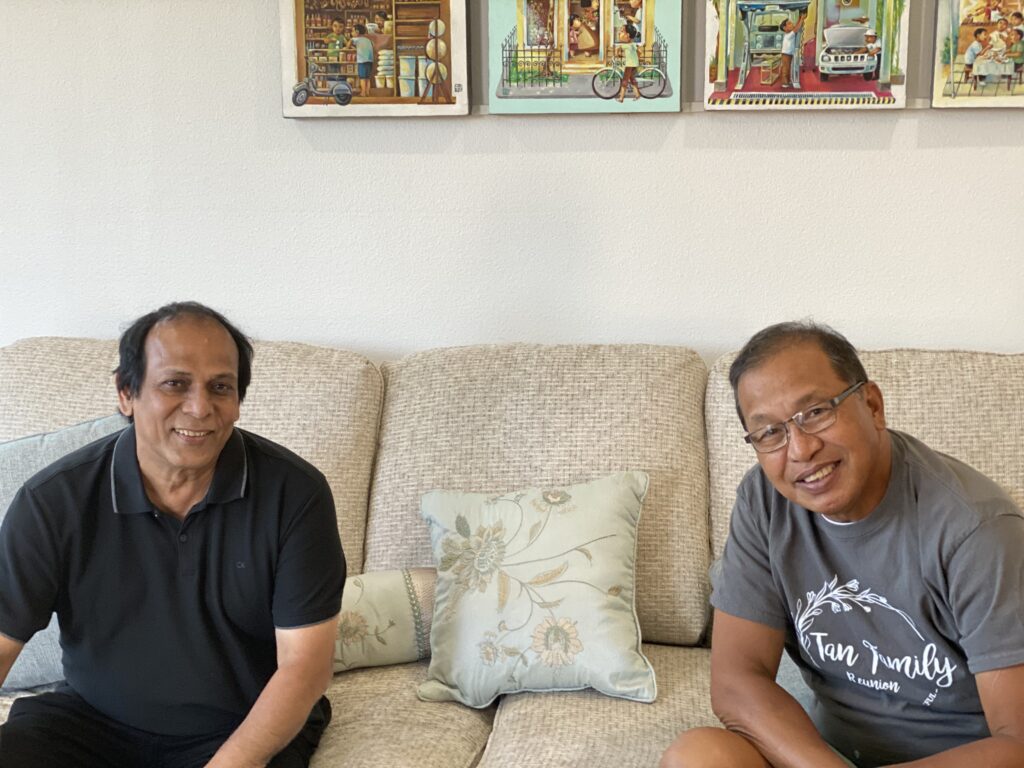 Eves, another adopted sister of the Tans.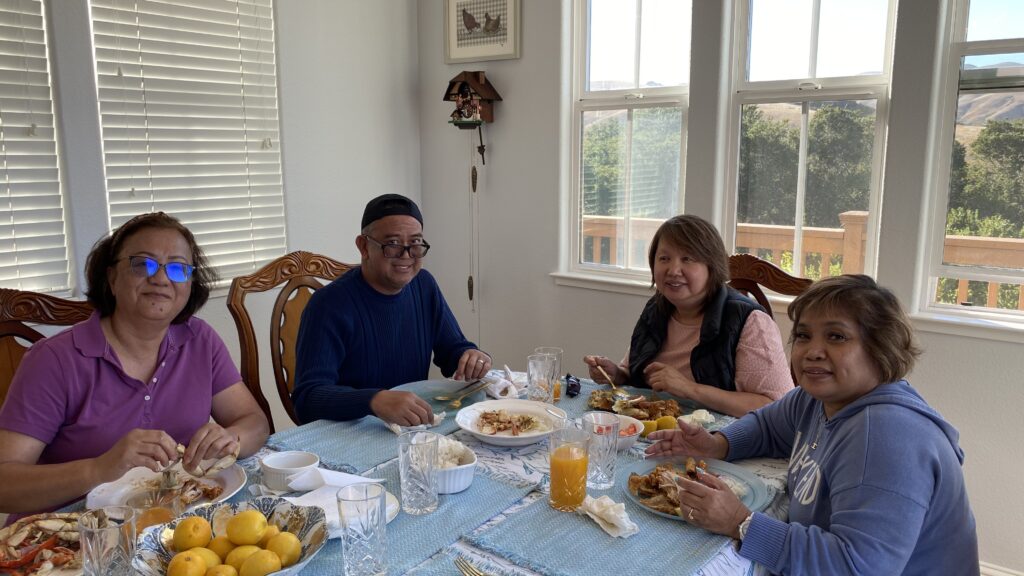 My sister in law doesn't get old.  She has a very good disposition siguro kaya hindi mabilis tumanda.   Kuya slipped while going down a few steps at their formal dining room.  He made us all extremely worried.  He's totally fine now although he lost a lot of weight.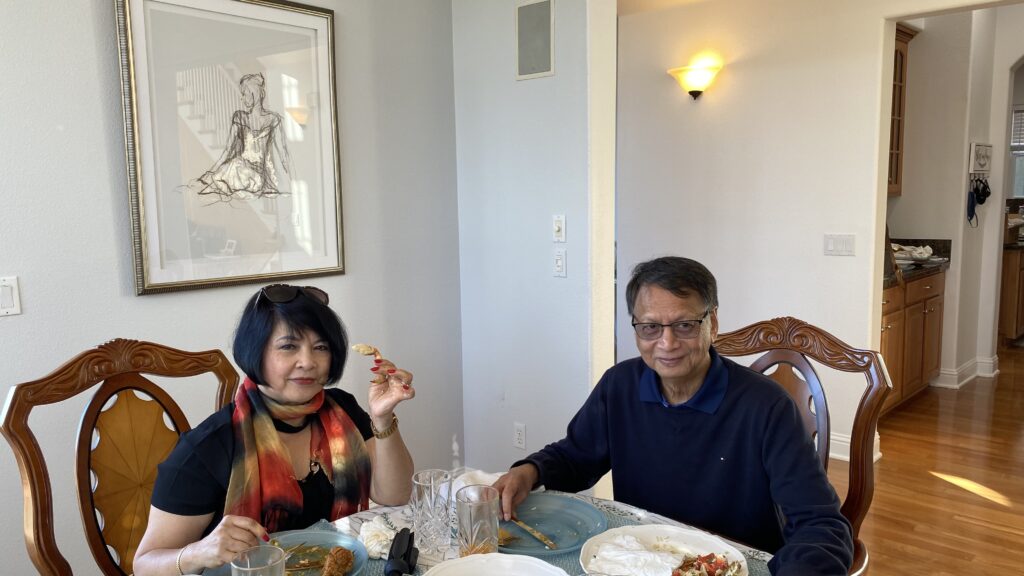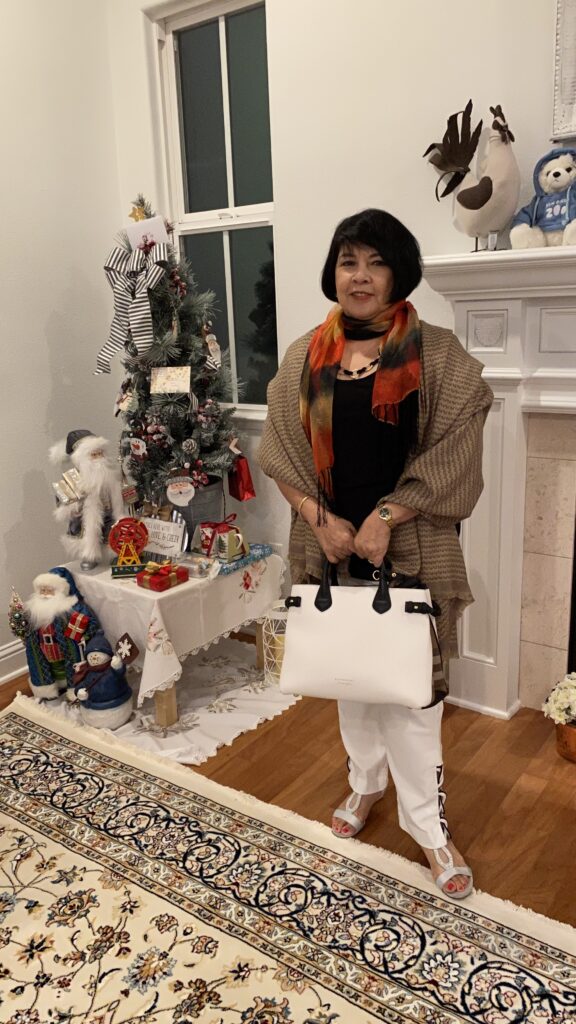 Dev, Bong, Tin, Bryan, Kay, Eves, Angie, Len, Kim, Bryson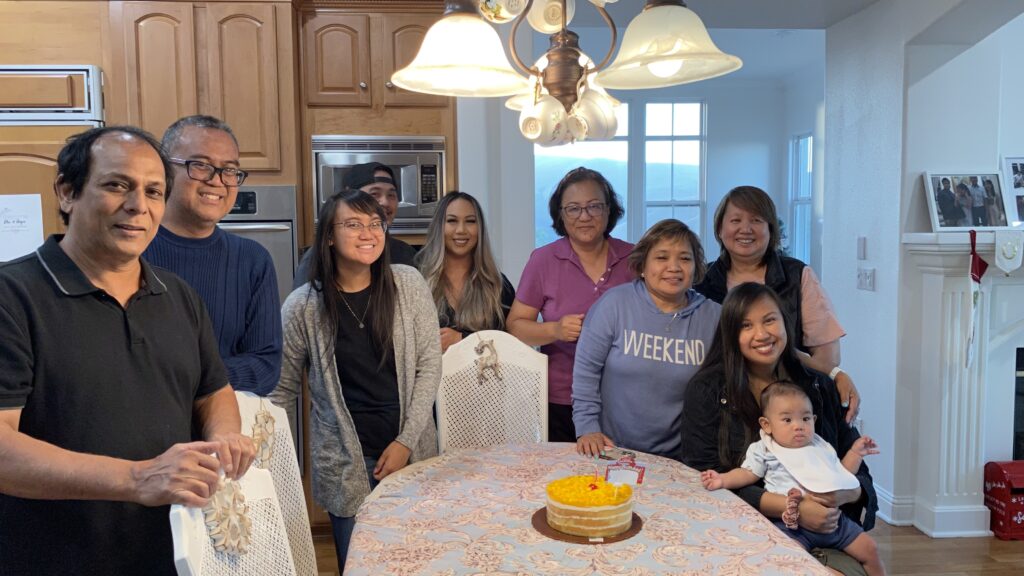 Bong, Tin,  Bryan, Kay, Eves, Angie, Len, Mon, Me, Kim, Bryson, Dimple, Kuya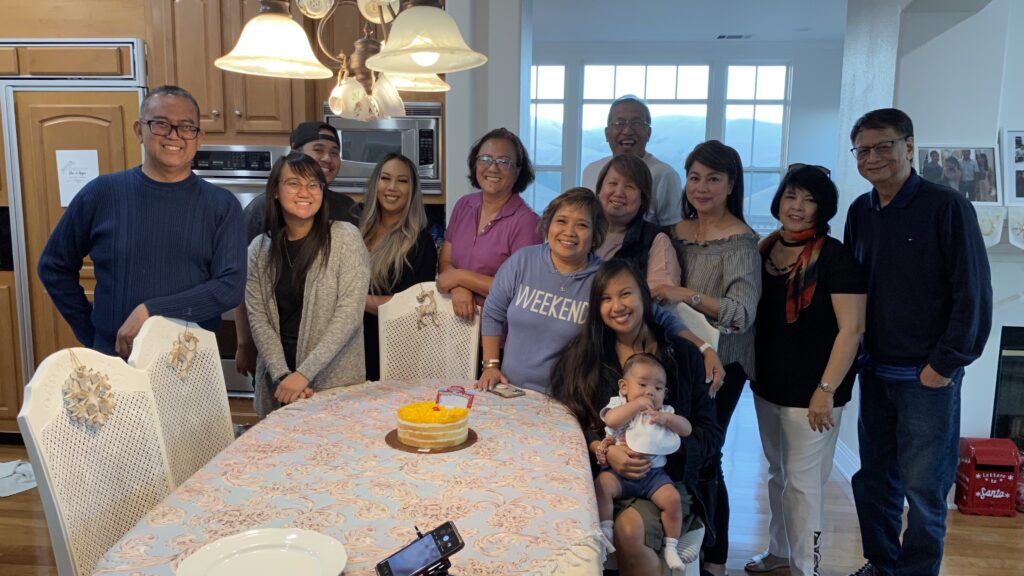 Kim's birthday cake from Tita Eves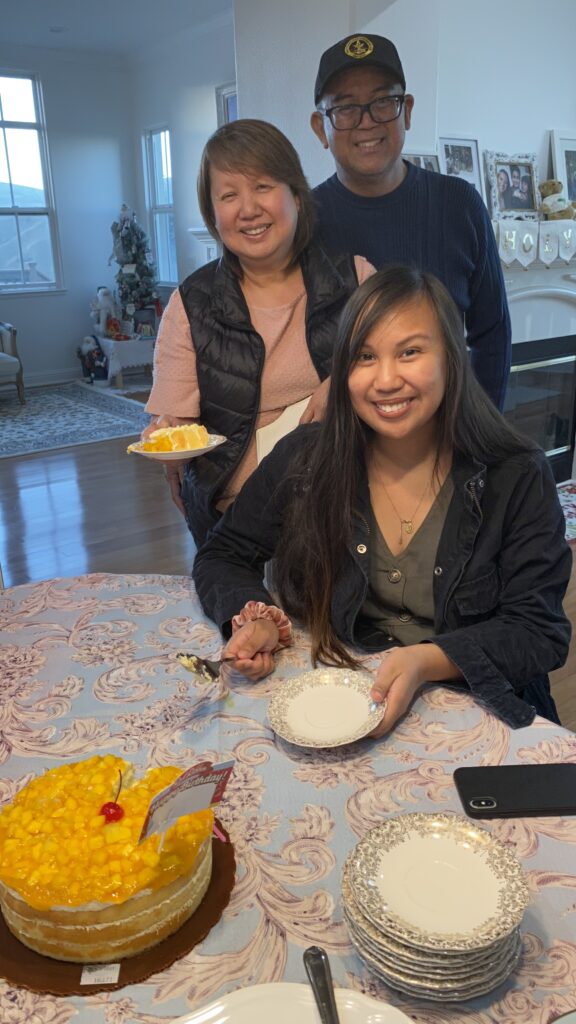 Sisters don't have to come from the same ovary. A strong bond can also develop thru many years of togetherness, loving, and sincerely caring for each other thru thick and thin.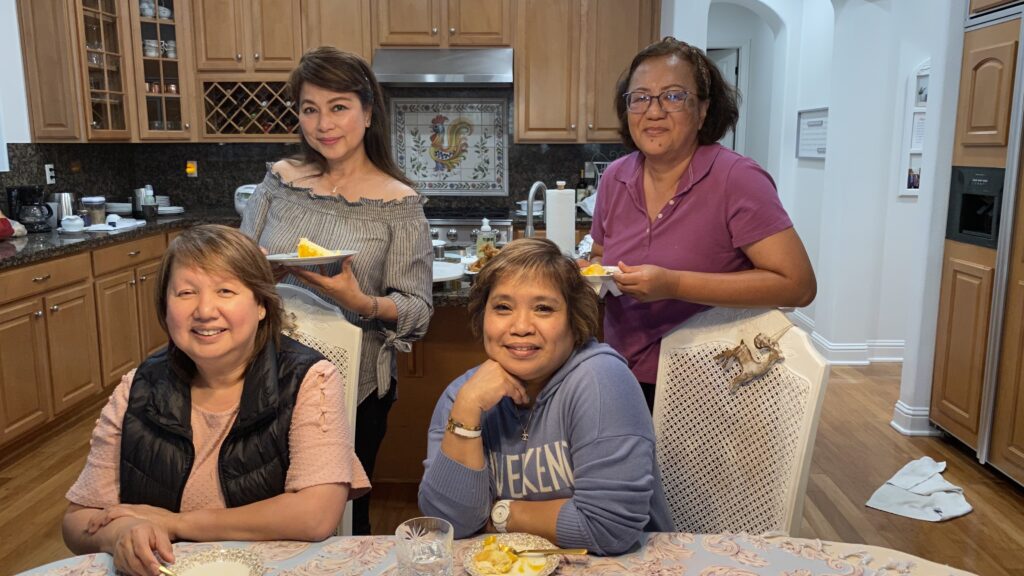 #familybonding #dinner #welcomeparty #sisters #filipinofood