(delayed post)
April 21, 2022, Nuuk
Although we were going to eat dinner, we still went to the hotel's in-house restaurant to have merienda.
We chose a small table by the window and near the small bar.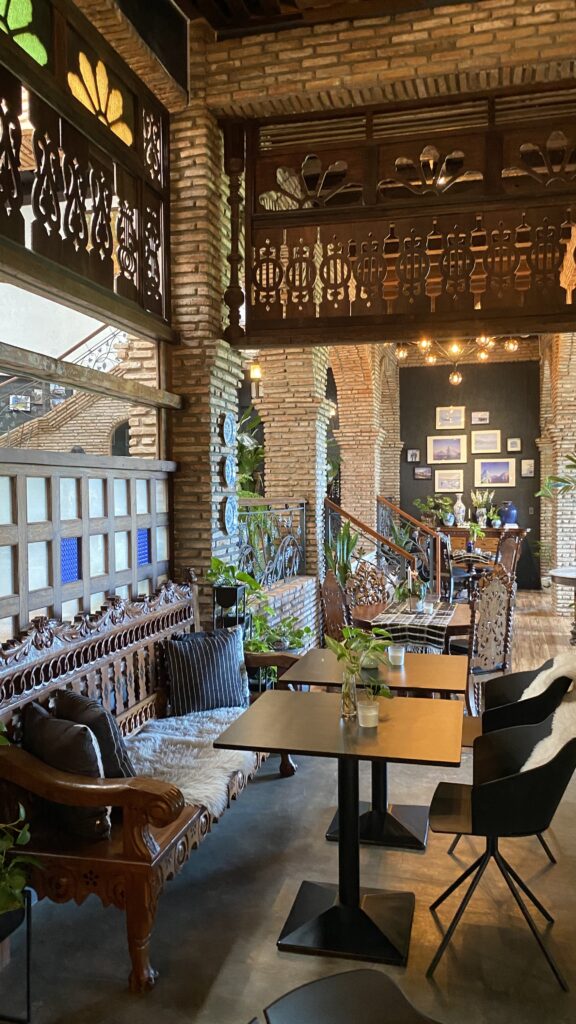 Burger and fries for Edmund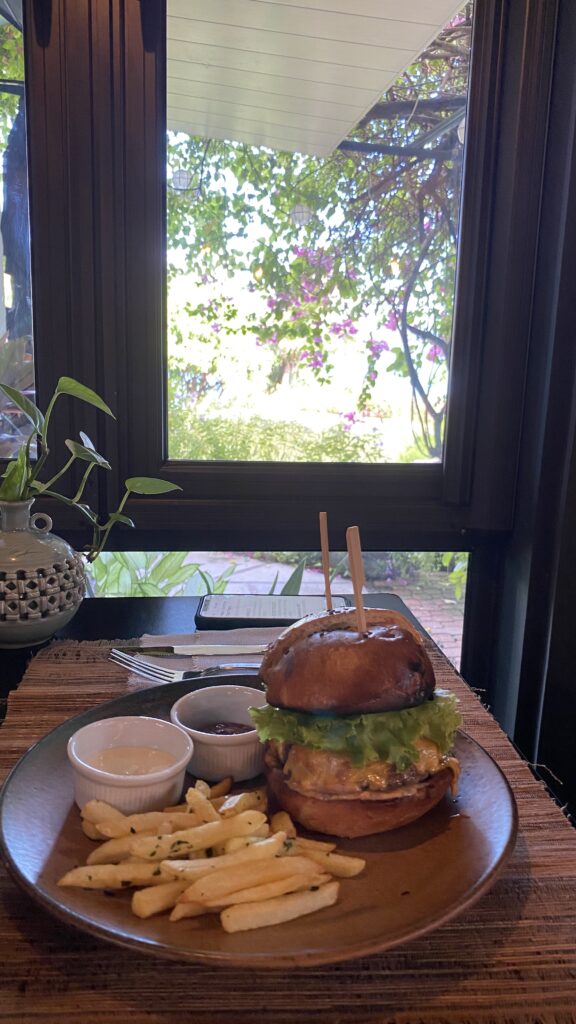 Oyen ordered pizza again, to share. Actually, the menu choices for afternoon snacks are limited.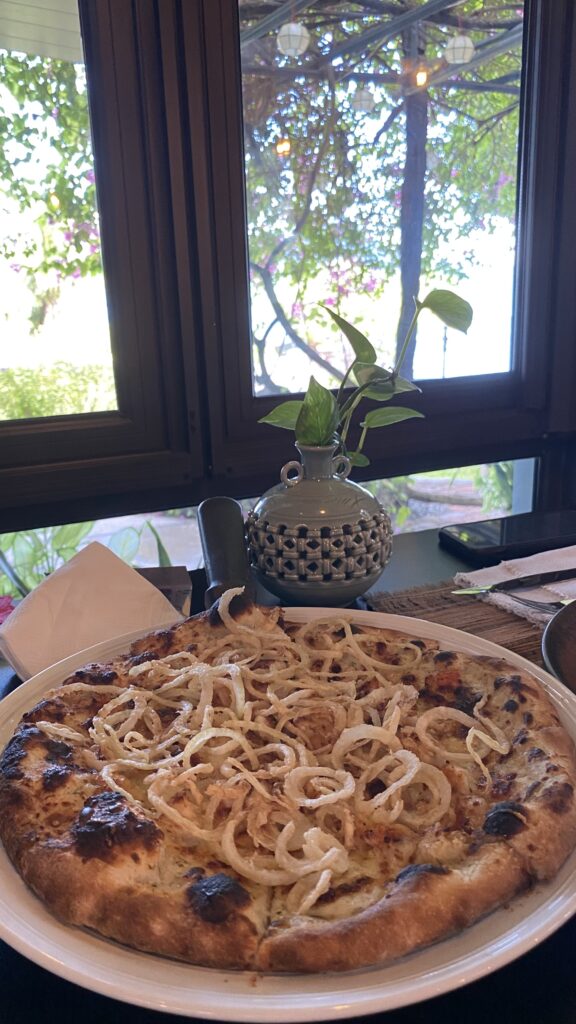 I ordered French fries to share.  Haba sana kami nagkukwentuhsn, parang  pica-pica lang.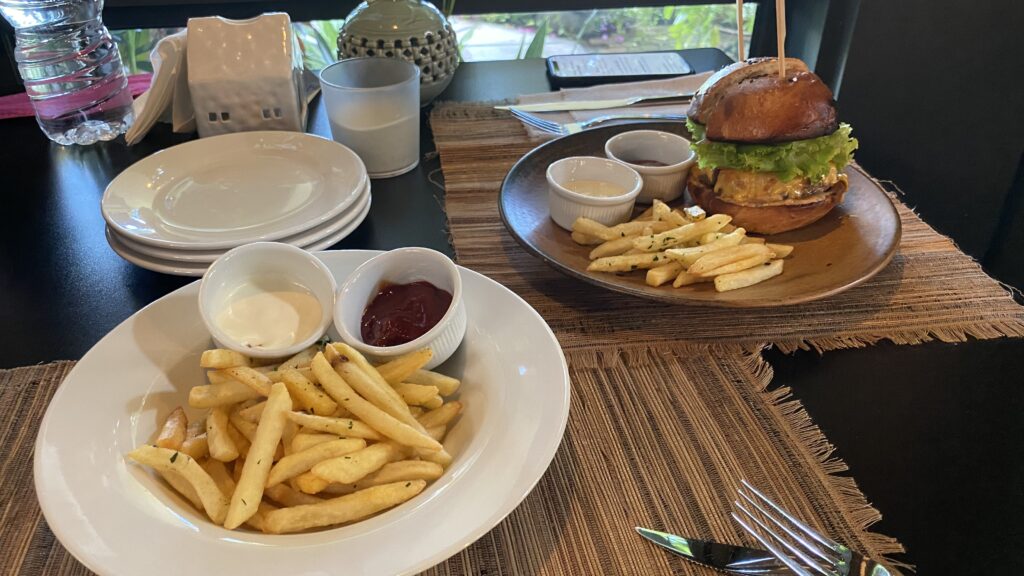 Over our meal, Oyen brought up to her dad the issuance of a completely brand-new set of tools for the service technicians. She and Oyen had discussions about the revised implementation. They disagreed on the terms of the issuance. They were on opposite ends. Just like last night I just sat there quietly but ready to mediate which I tried. I thought of a very simple solution as a compromise. But to no avail. Edmund still stuck to the process that he thought was still being implemented 10 years ago. When Edmund went out of the restaurant to give one of the service managers a call to verify, Oyen lost her temper, she cried and cried. I went out and told Edmund his daughter is crying.
When we got back to the room Oyen was still crying.   Edmund continued to explain his side but the more Oyen cried.  I tried to pacify her pero galit talaga sa tatay nya.  I sat down beside Oyen who was sitting on her bed,  calmly telling her "anak, stop crying, we have a baby in the tummy",  and at the same time motioning to my husband to stop.  I was also stroking her belly.  Baka ma-stress ang apo ko! I kept telling the two "Stop na, we have a baby here."
None of them was wrong.   They were both coming from a good place but decisions had already been made and what the parents could do is to support and guide her to institute some simple adjustments to the process.  No damage was done.  So let's stop the argument.
Tumatanda na talaga ako.  Trying to recall  how the argument started, how my daughter lost her temper,  na me-mental block na ako.  I was so worried because she's pregnant.   I didn't want her to cry.   But sobra ang iyak, naku pooo.  Parang ako ang mapapa-anak sa nerbyos.
We were here to have some sunny and happy days but the dark clouds started forming last night, continued today, and blew off now, Whew!!!!
My daughter just stayed in bed, iyak pa rin ng iyak.  I gave her water and tissues. "Anak, stop crying na, drink water."   I didn't know what to say.
Nagtalukbong ng kumot, umiiyak pa rin.   She buried herself under the sheets and refused to eat dinner.  Wala kaming baon na mga snacks, the hotel doesn't have room service, and I worry her baby would go hungry.  That would at least be 14 hours of no solid food.   Eh wala, ayaw talagang kumain.
Edmund and I went back to the same spot, same table.  Nakaw, I didn't have any appetite after our family drama.   Imwas hyperventilating, trying to act as of nothing eventful happened two hours ago.  Hindi naman kami pwedeng hindi lumain, magugutom kami maya-maya, ang takaw pa  naman ng mga bulate ko.
We just had a salad.  Edmund ordered a cup of mushroom soup.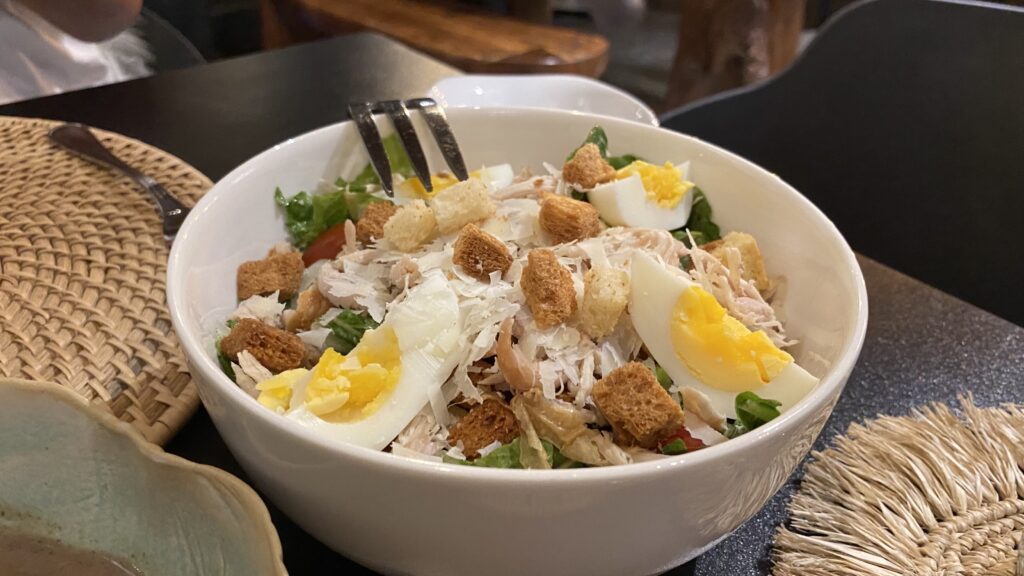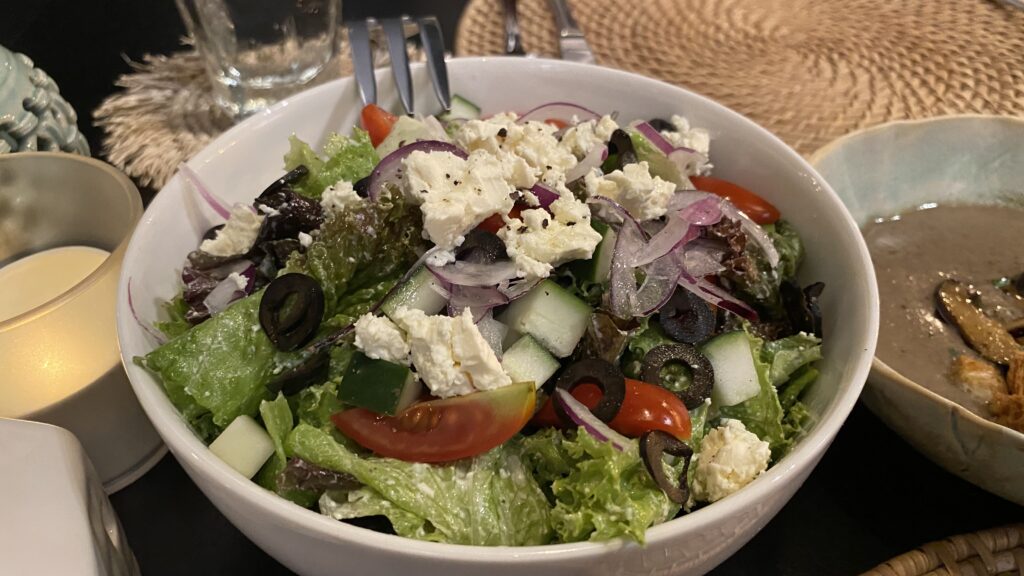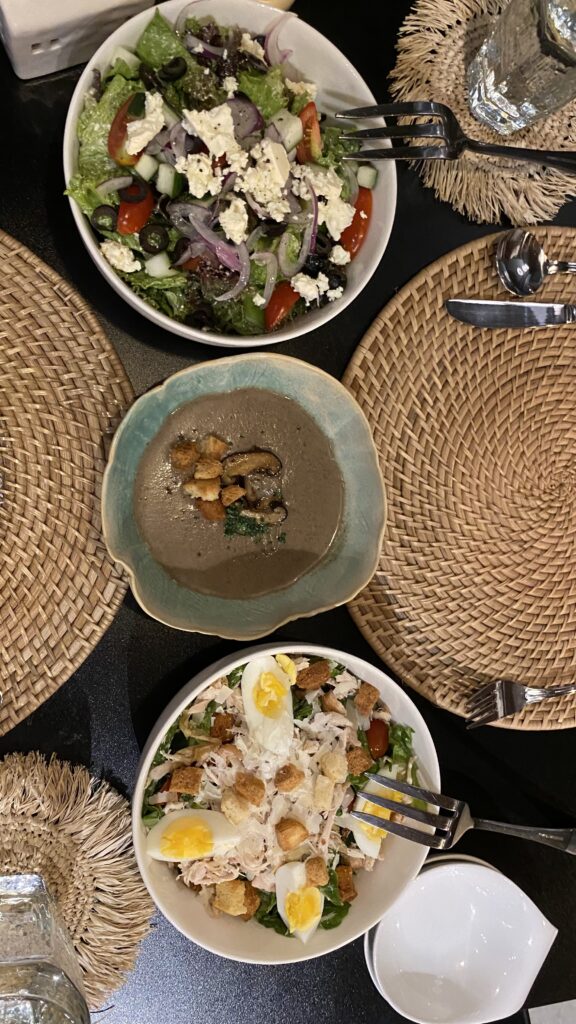 With due respect to my daughter, her original plan was to have a relaxing vacation.   Her husband couldn't join her so I was her best choice.  It was my idea to bring my dear husband along and when I told Oyen "anak, inaya ko ang daddy" she totally fine with it.   She also wanted him to come but was just worried he would get bored because there was really nothing to do here but just relax.
Eto ang nangyari, we had the opposite of relaxation.  Na-stress kami lahat. Gusto ko man ikwento the details of their heated discussion baka kayo ma-stress din. I am sure you would say "yun lang? yun lang pinag-awayan nila?" Yes and no.