Nov 10, 2021
I've been seeing on Instagram or Facebook the beautiful pictures of Christmas trees Molly Molecules Arada had decorated for some of his clients from our town including Dr. Rose Callanta – Ynares, the wife of incumbent mayor Cesar Ynares. Molly is one of the favorite events stylists in Binangonan, Rizal.
I couldn't find anymore the ornaments I had accumulated since way back so I thought maybe I should buy new ones. I'll hire someone else to buy and decorate our tree. Athough I haven't seen in person the actual works of Molly, I thought of hiring him, to patronize a kababayan. I gave him a call (first time), inquired and asked where he bought the Christmas ornaments such as balls, ribbons, etc. and also to ask if he would be okay to travel to Manila. Okay lang daw sa kanya.
He said he bought garlands, ornaments, lights, in Dapitan Arcade daw, Sampaloc, Manila. I know where Dapitan is kasi I lived in Sampaloc for 5 years while I was studying at the University of Santo Tomas. Kabisado ko yung area ng Dapitan. I still remember most of the main and side streets.
Instead of asking him to buy the ornaments, ako na lang ang bibili so I could choose them myself. And I was also curious what they have in Dapitan Arcade. At saka pasyal na rin.
The ride was maybe 35 minutes from our house (no heavy traffic).
When I got there, I got confused. I knew right away that this was not for me. I haven't gotten off my car yet I already felt this was not what I was looking for.
I stood on the sidewalk for at least 5 minutes deciding whether I should just leave or stay. I observed the people, the cars, the movements. I was worried I could get migraine attack kasi it was warm and humid, kind of chaotic, daming tao and the vehicles criss-crossing while honking their horns kind of made me dizzy.
Since I was already here, I might as well. Sayang naman ang gasolina, time, and effort,
Sige na nga, nadito na ako. Let's go explore.
Eto pala yung famous Dapitan Arcade.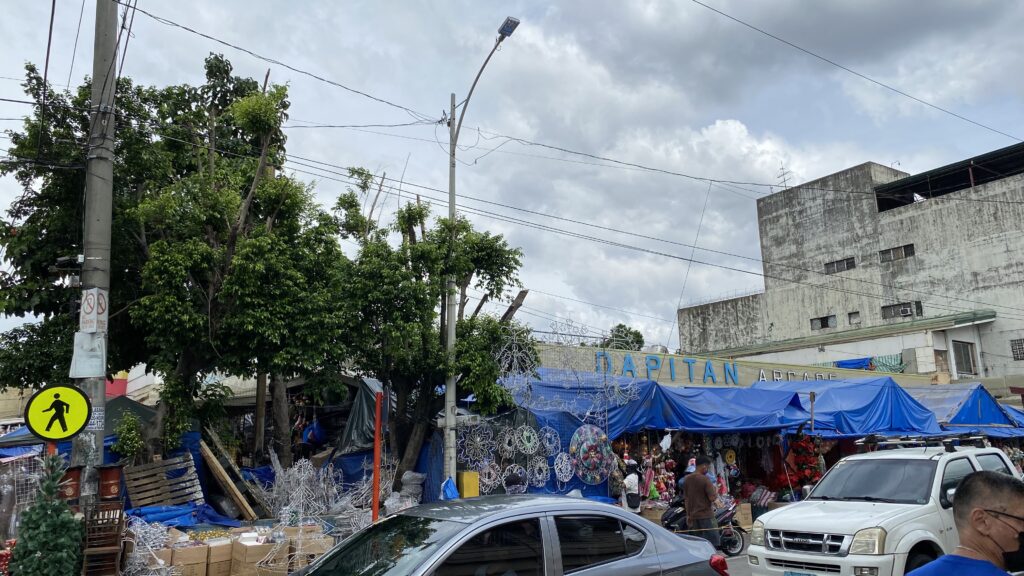 I went inside.  Parang small Divisoria.  The hallways were narrow, dikit-dikit ang tao kaya depensa dapat.  Double mask and move faster.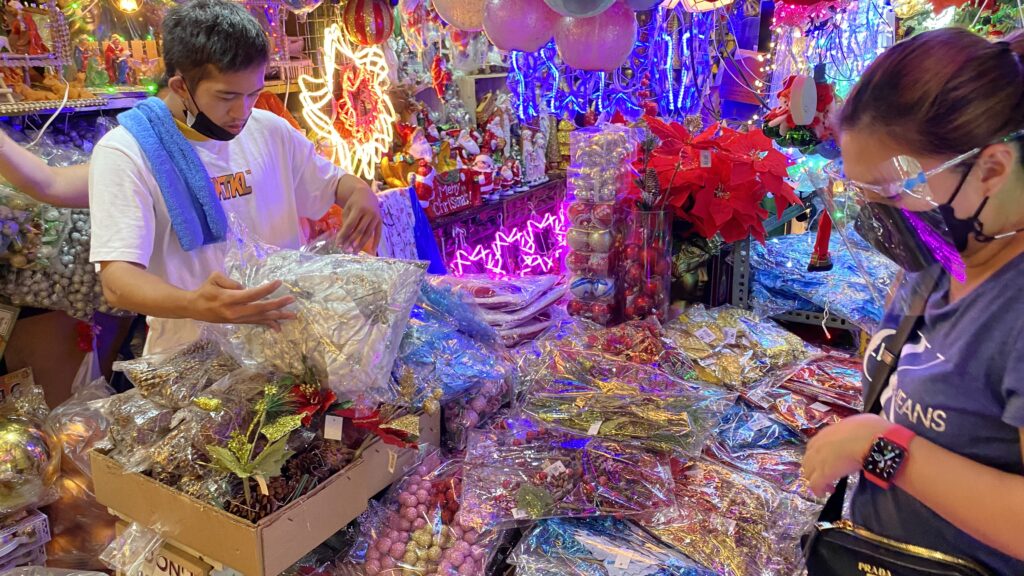 I bought a capiz lantern for P2,300, an angel for P1,200, another angel  for wall decor for P220 and the rest were Christmas balls and simple ornaments for our office Christmas tree, for a total spend of P8,000.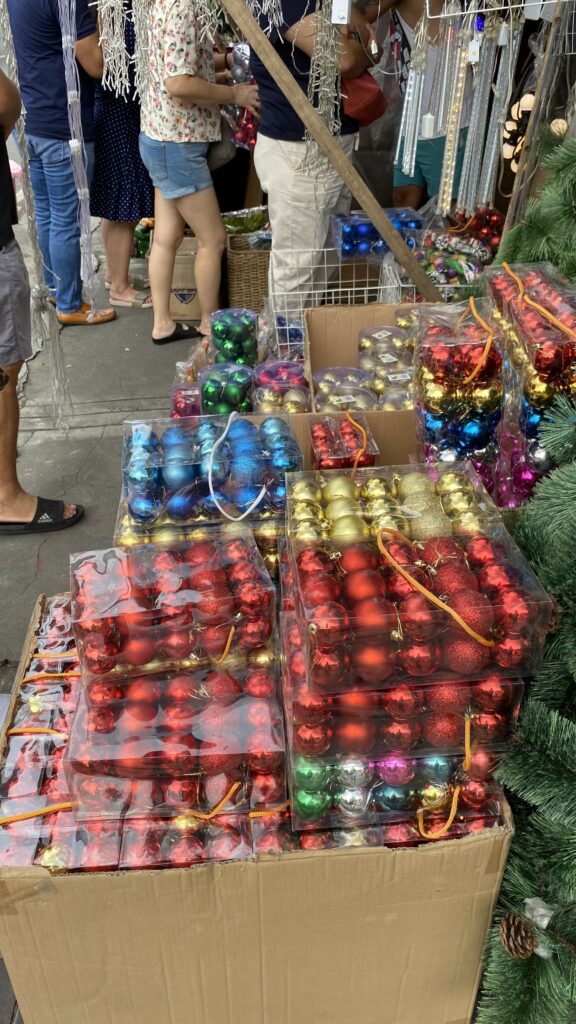 Meron din pala dito mga pinggan and tasa, from China.  I didn't buy any.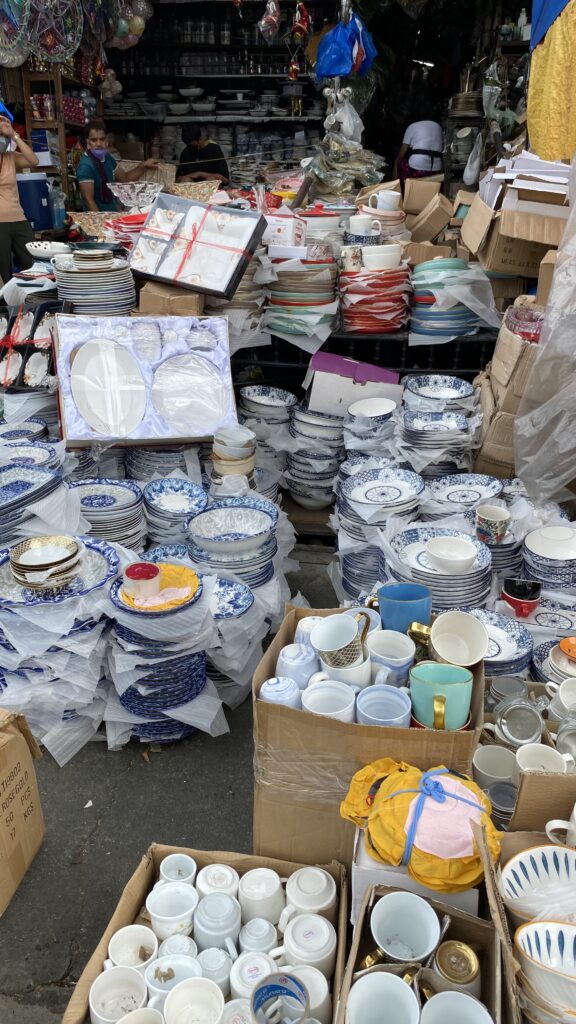 Happiness!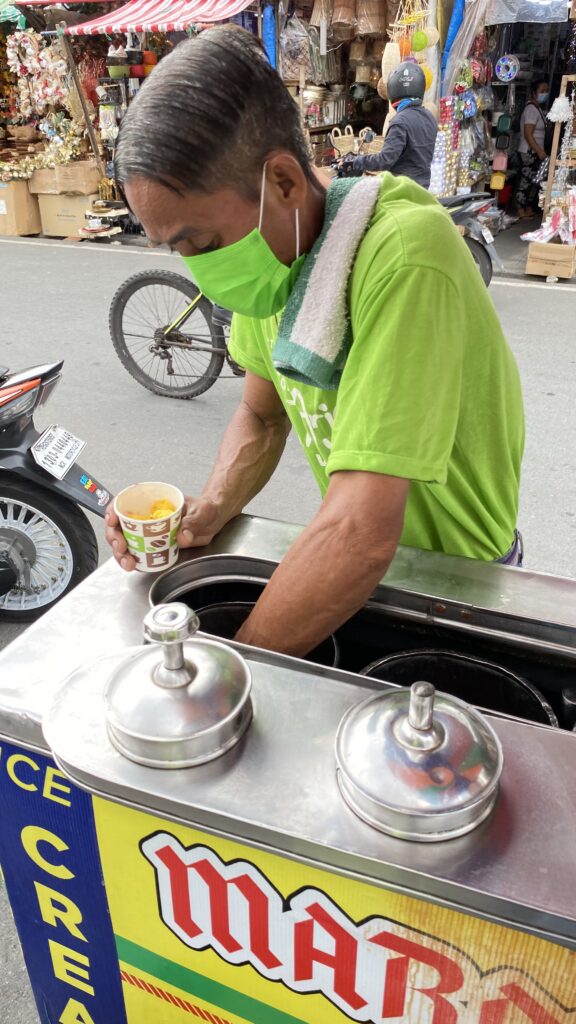 This was the only thing that excited me here.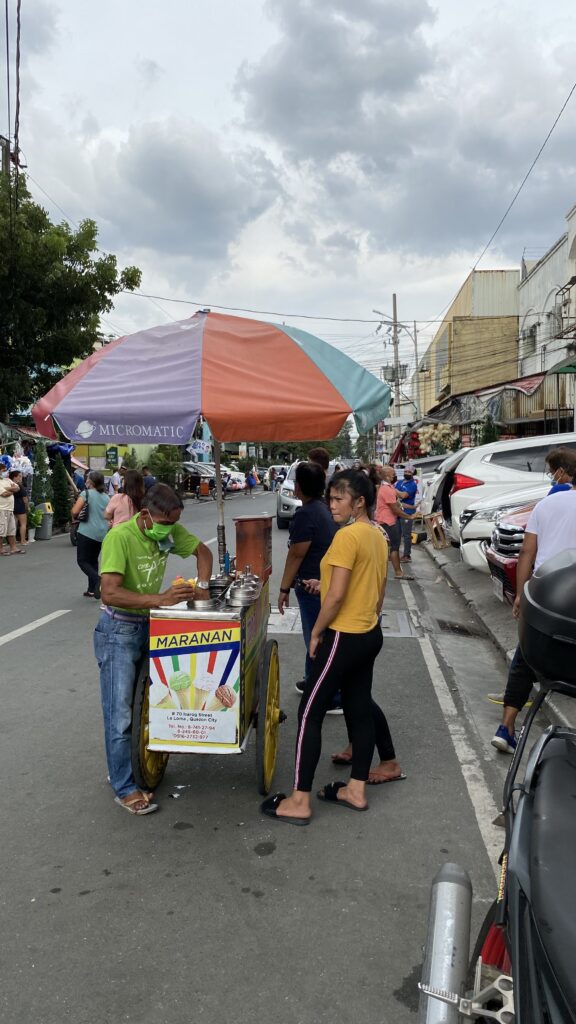 These items are from China.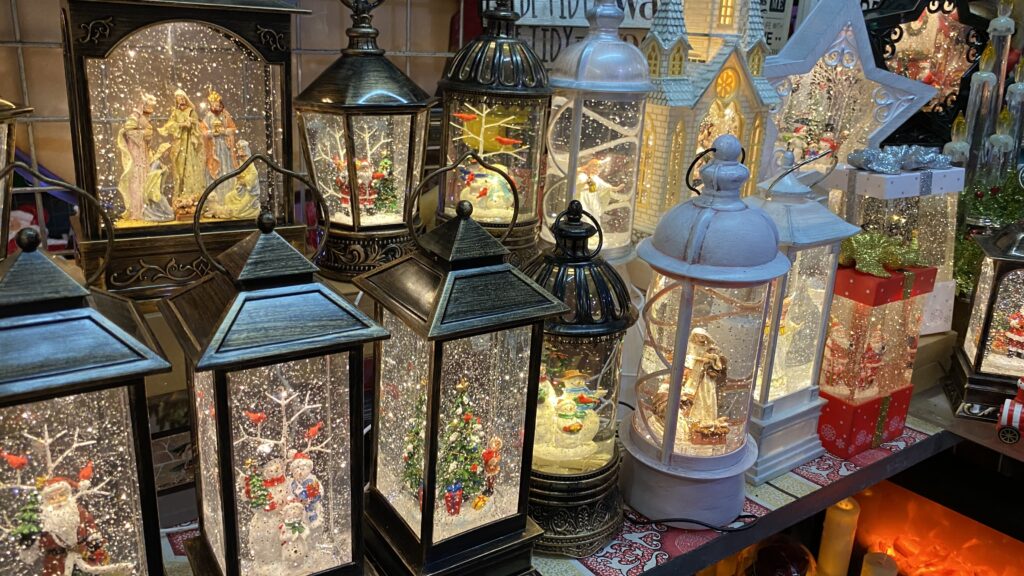 I got one big angel for P1,300  from a young lady who told me she lives in Antipolo  with her parents.  When I asked her who they would vote for president of the Philippines in next year's election,  she said "Bongbong Marcos po".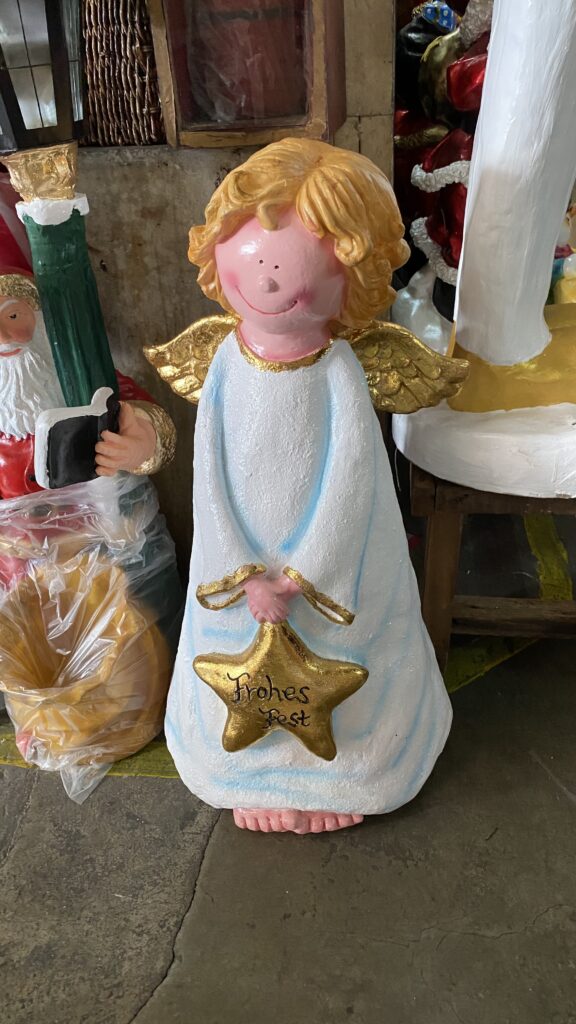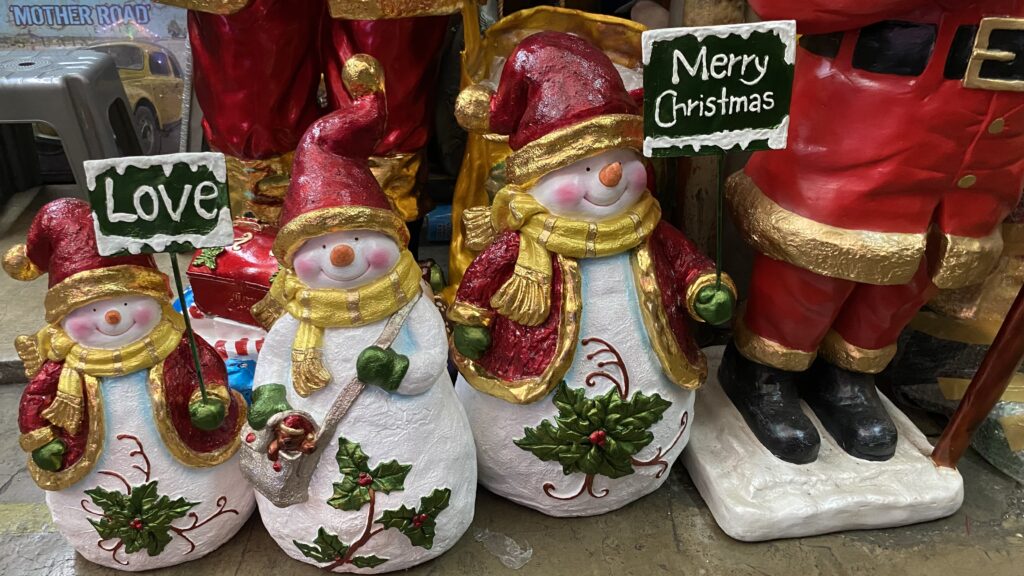 Do you want to have a diarrhea of money in 2022? Looking at this guy makes me want to poo also but I hope golden coins (24 karats) drop from my butt.
Bilhin mo ito kung gusto mo magtai ka ng pera. Sana tig be beinte pesos ang lumabas hindi one centavo. Otherwise, drained na drained ka na sa ka e effort eh sampung piso lang ang makulekta mo.  You would be dehydrated and would need hospitalization.