I've been discovering packages, wrapped knick-knacks in all sorts of places around our house. Decors, handkerchiefs, shoes, souvenir items I don't even remember I have. Some have obviously been hiding for years waiting to be discovered by me.
Here are a few: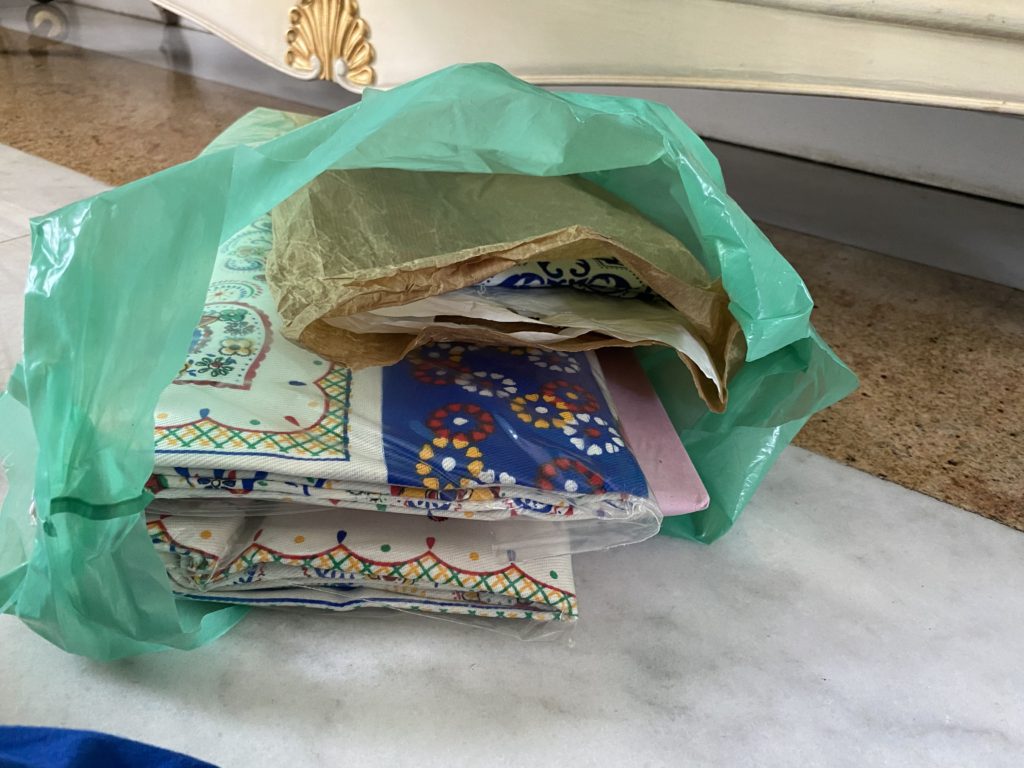 I have totally forgotten that I have this.
I should find a wall to install these ceramic mural tiles so I can see them every day.  Ang cute pa naman.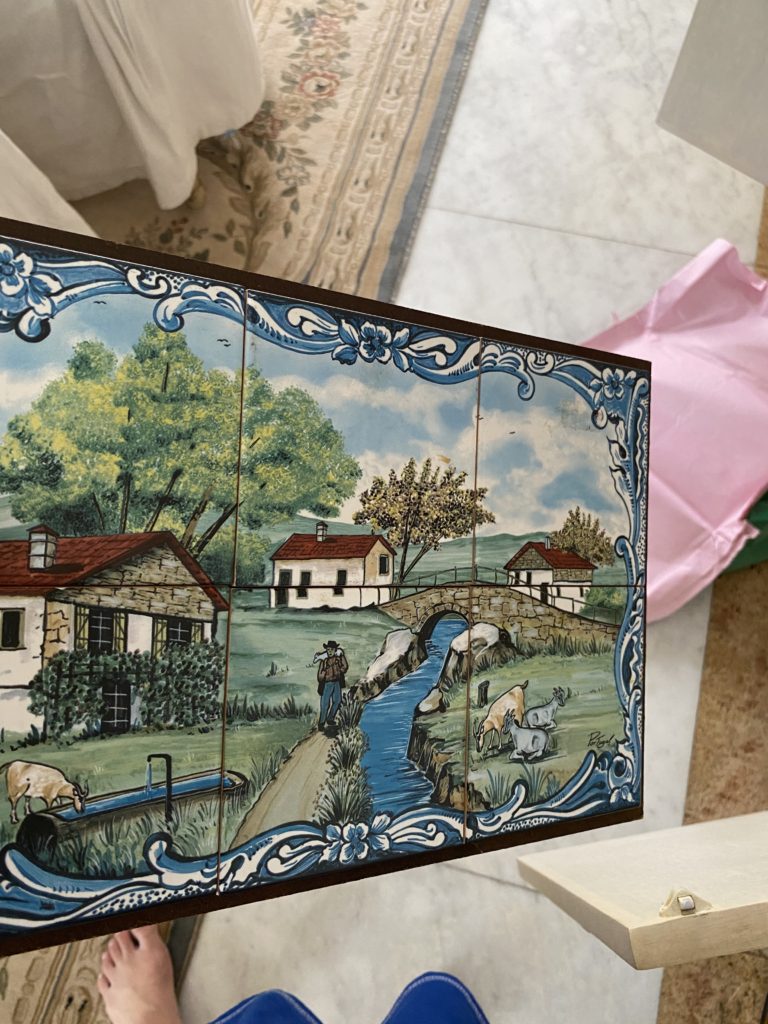 Took me a while to recall where I bought these bunch of ceramics. Dati ang sharp sharp ng memory ko. I could remember every tiny souvenir item I bought, where, how much, and the circumstances behind my purchases. Ngayon, puro kalimut na lang. Ang hirap ng tumatanda. It's so frustrating. Malabo na ang mata, mahina na ang tuhod, mapurol na ang utak, mahina na ang memorya.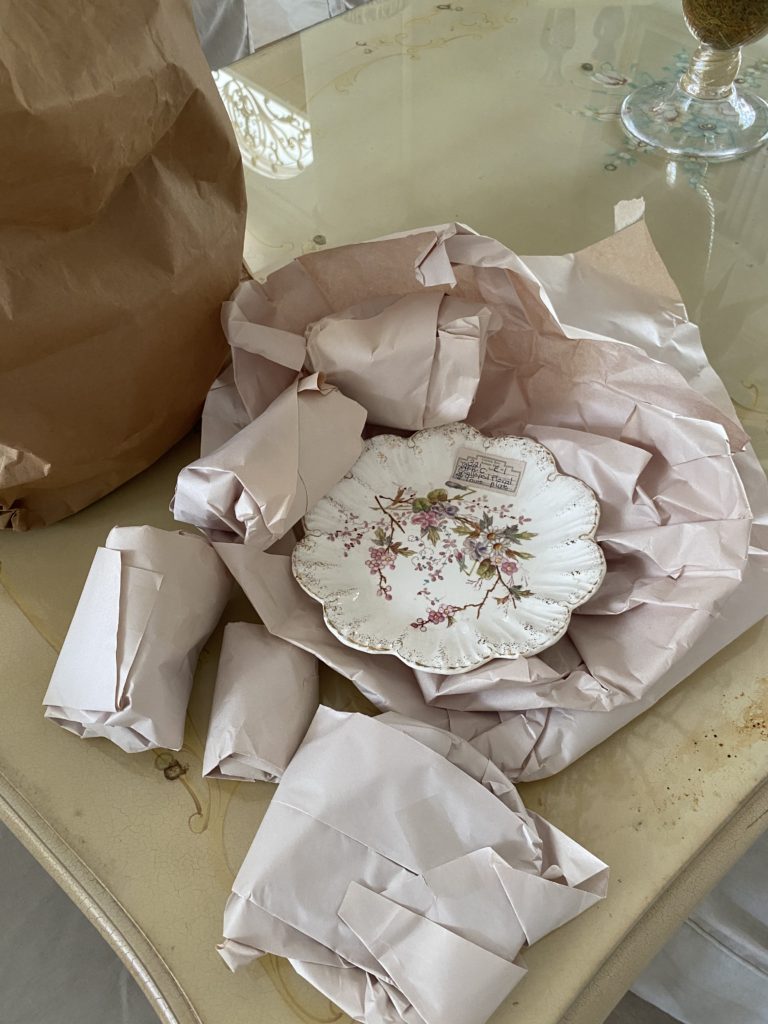 While Edmund and I were walking on a busy street in one of our travels, we passed by a small Sunday market on the church's grounds.   Teka….  No, mali.  I bought these in Monterey.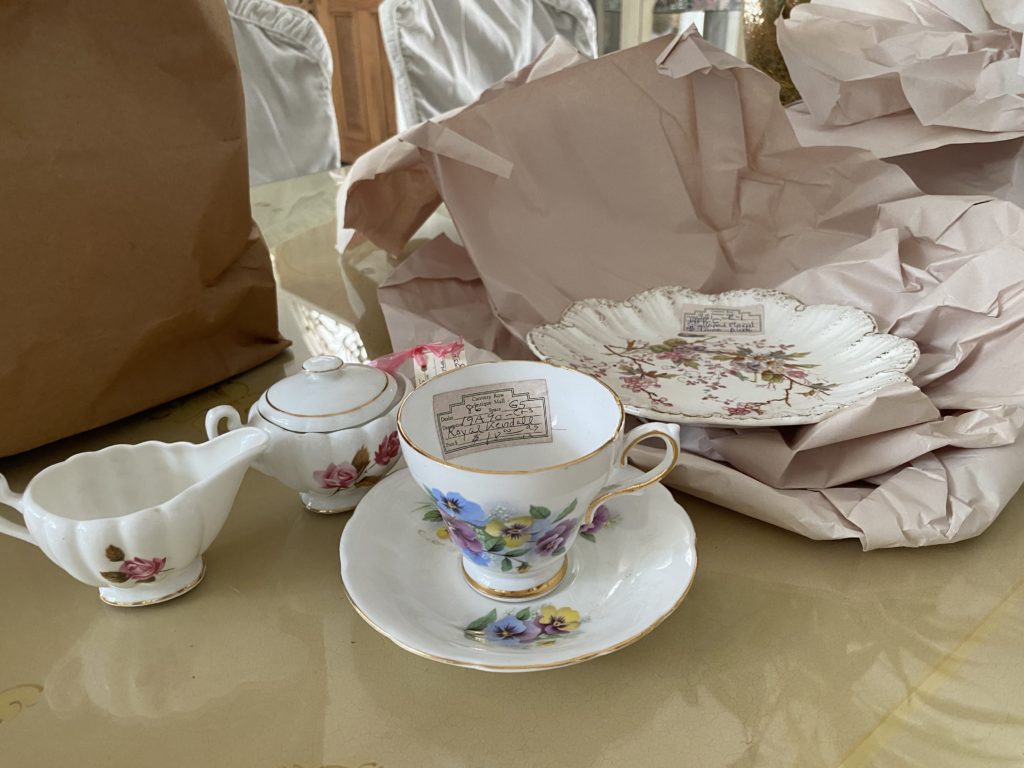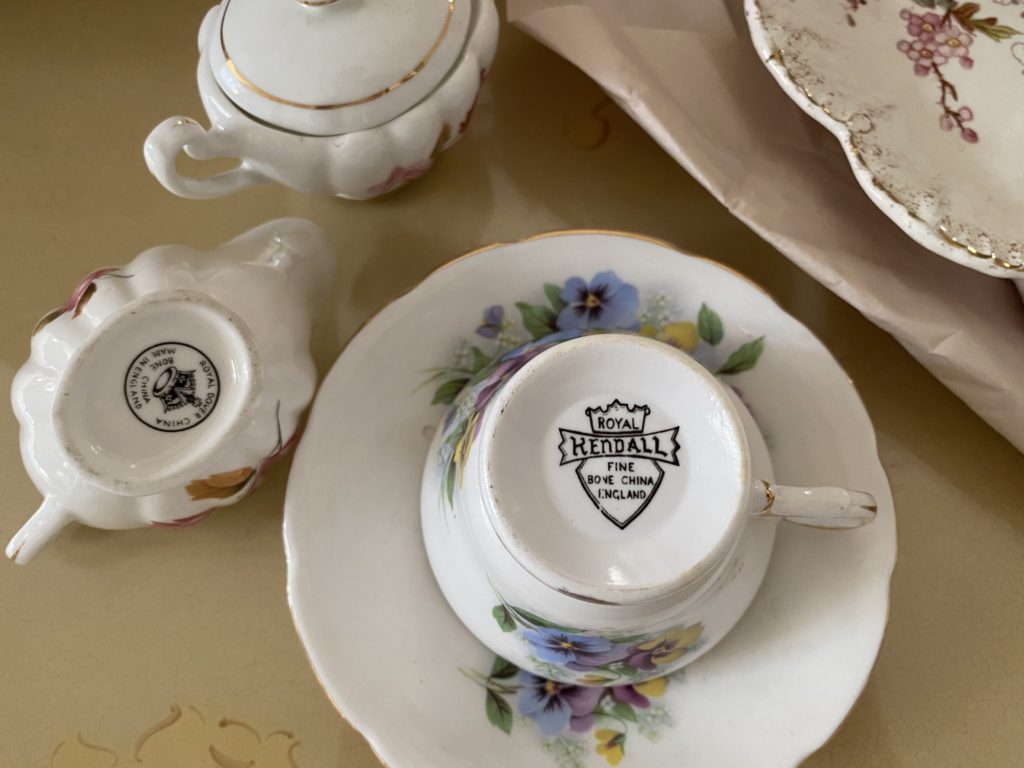 Between shopping for a handbag or clothes, and going to a flea market somewhere in the US or in Europe, in a heartbeat, I will choose to scour the flea market for a cute teacup or vintage plates from Europe.


It's always a good surprise every time I discover that I have something like these wearable slippers hidden somewhere.
I have started packing and when I opened my cabinet to look for some sandals I could bring to the US then I saw this. From Lisbon. They were having a grand sale and I think I got this for 30% off.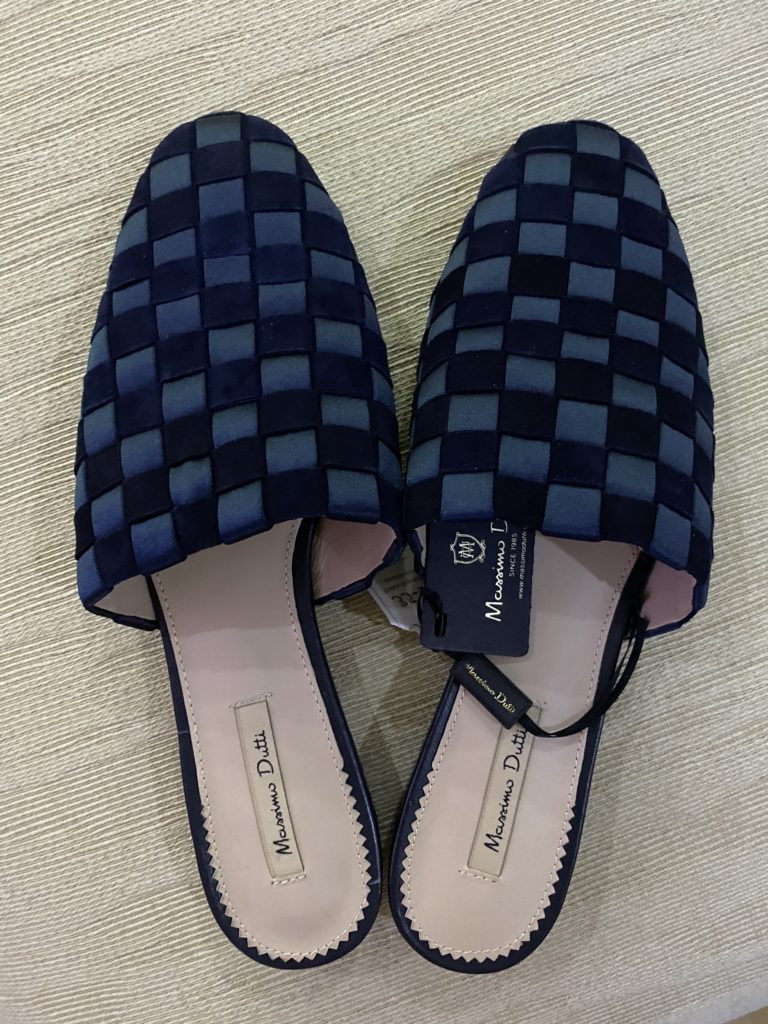 Watch boxes are scattered on the bathroom floor. They are space occupants so I decided to organize them and keep them all in one place. Throw away the shopping bags too.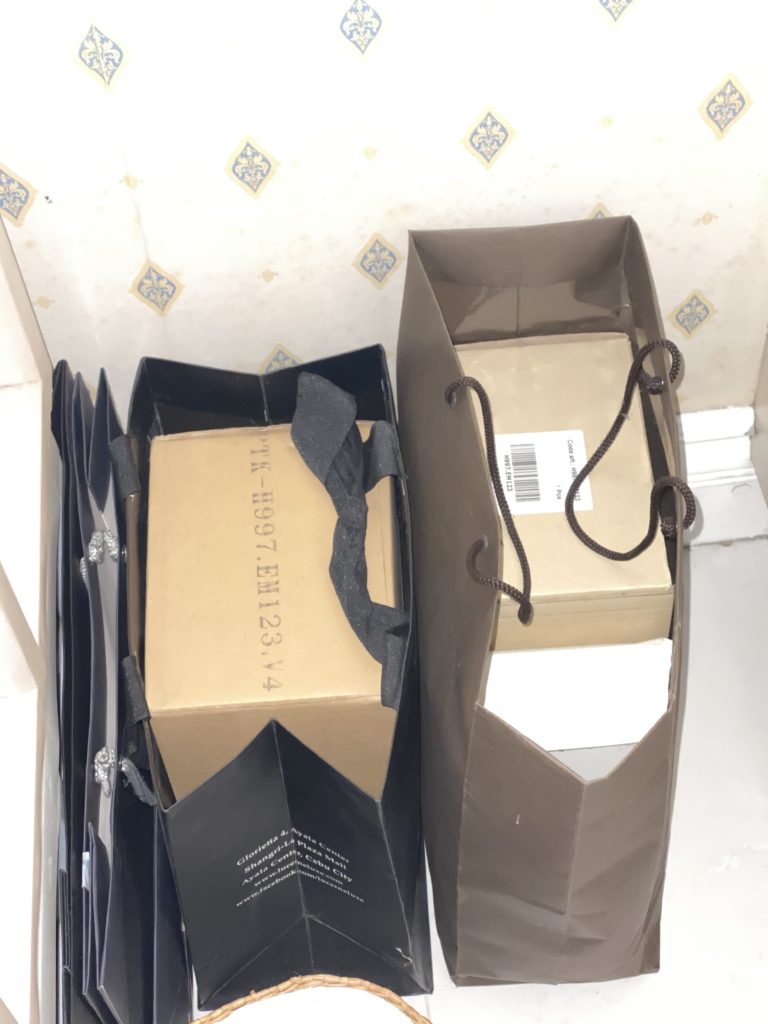 Eto pa. I have never thought that I have these shoes.

Hindi pa nagamit, nadurog na yung takong.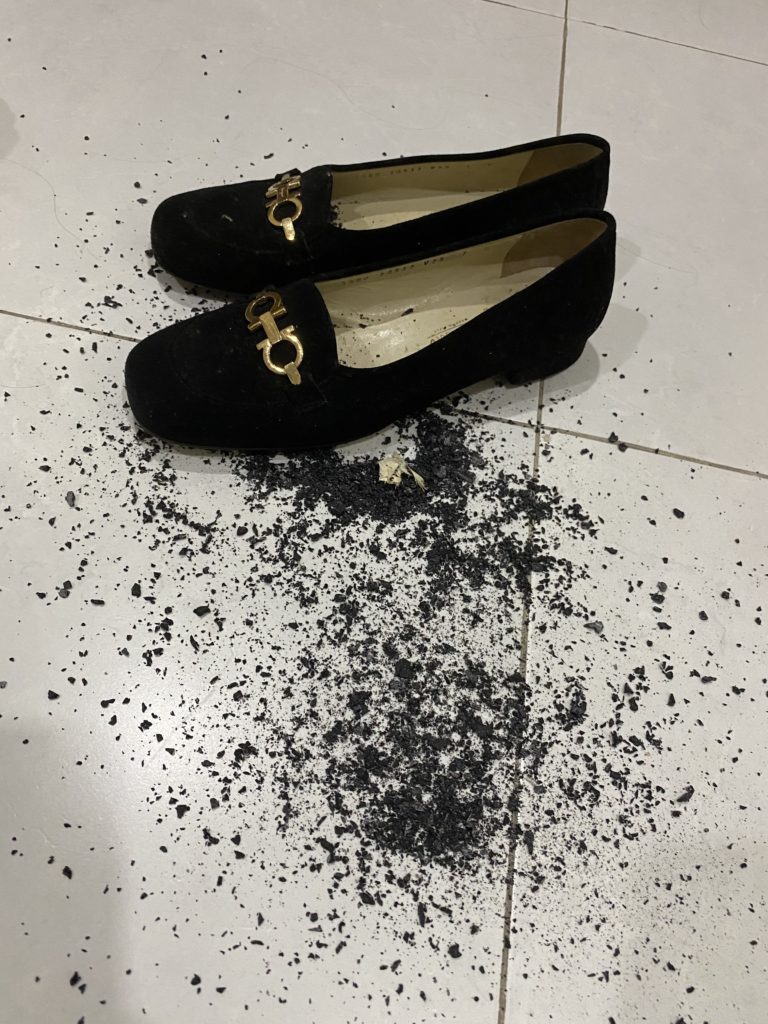 Edmund has a leather jacket he placed in a corrugated box and kept it in my sister's garage in the US.  After 20 years, it still looks good, smells good, mukhang bago pa!  Dito sa atin, because of the heat and humidity,  leathergoods left in these boxes are for sure amoy luma na and malutong na yung leather.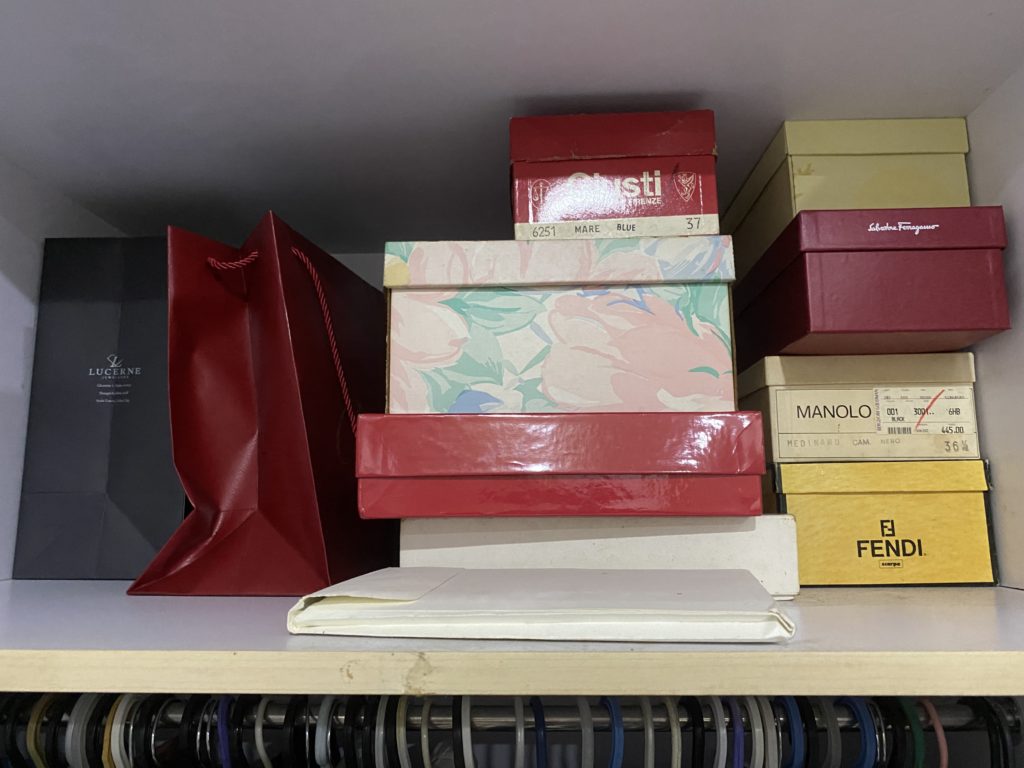 10  I discovered a nice Bally leather belt.
E—-"Ganyan ba kaliit yung bewang mo nun?"
Hindi na kasya!  I added 12″!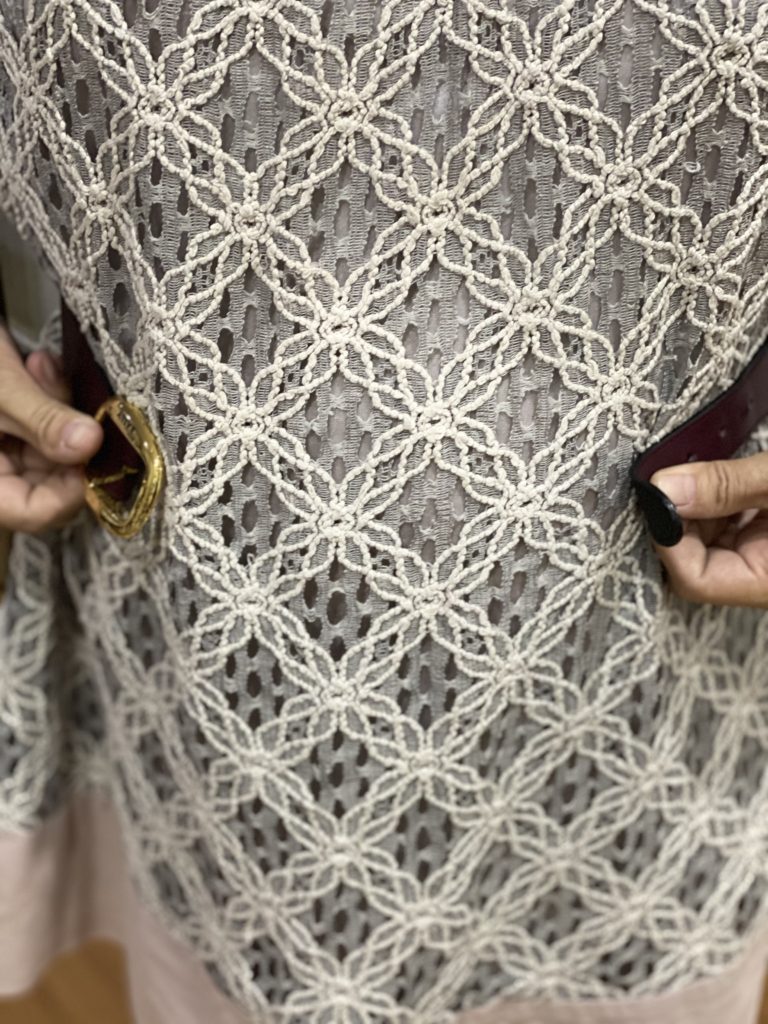 Some watch boxes and shopping bags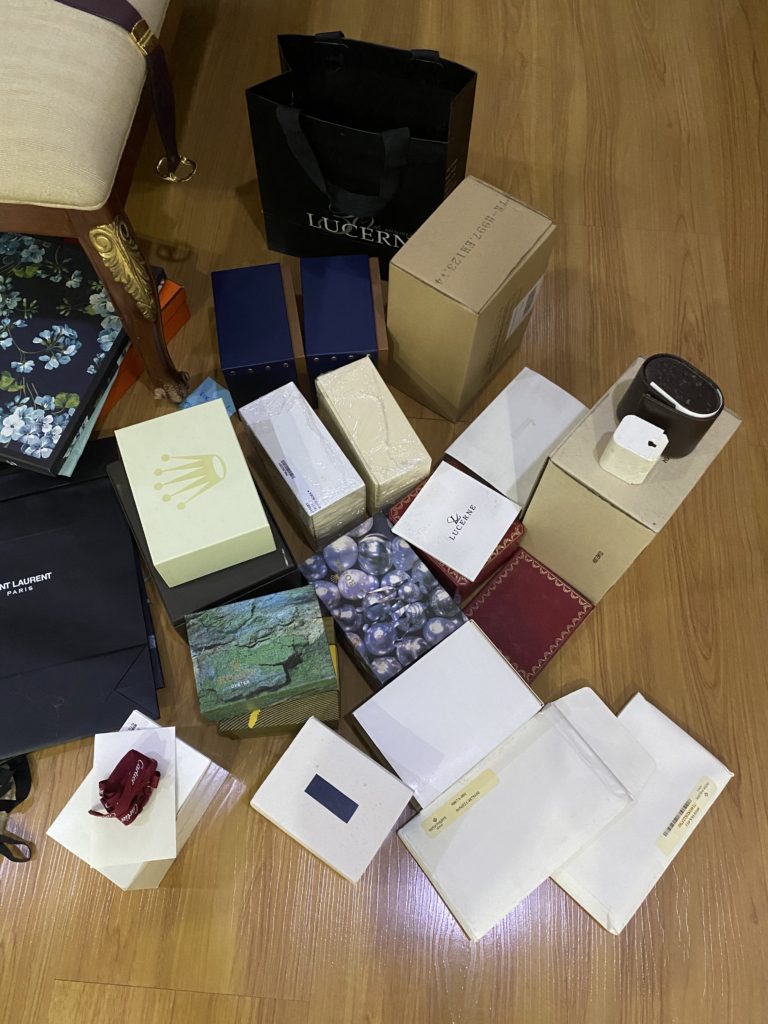 Free red wallet


This box is super nice and can be used as a jewelry box but ever since our maid stole my pink jewelry box containing all my treasures including my pieces of jewelry when I was still a baby,  meron na akong phobia in putting everything in one box.  But what happens naman is I still lose things because kung saan-saan ko naman inilalagay.  I recently found my pair of dangling pearl earrings which had been missing for 8 years.   Happy.  Then I am losing naman another dangling earrings.   Sad. You don't wanna know what kind baka pati kayo ma-stress.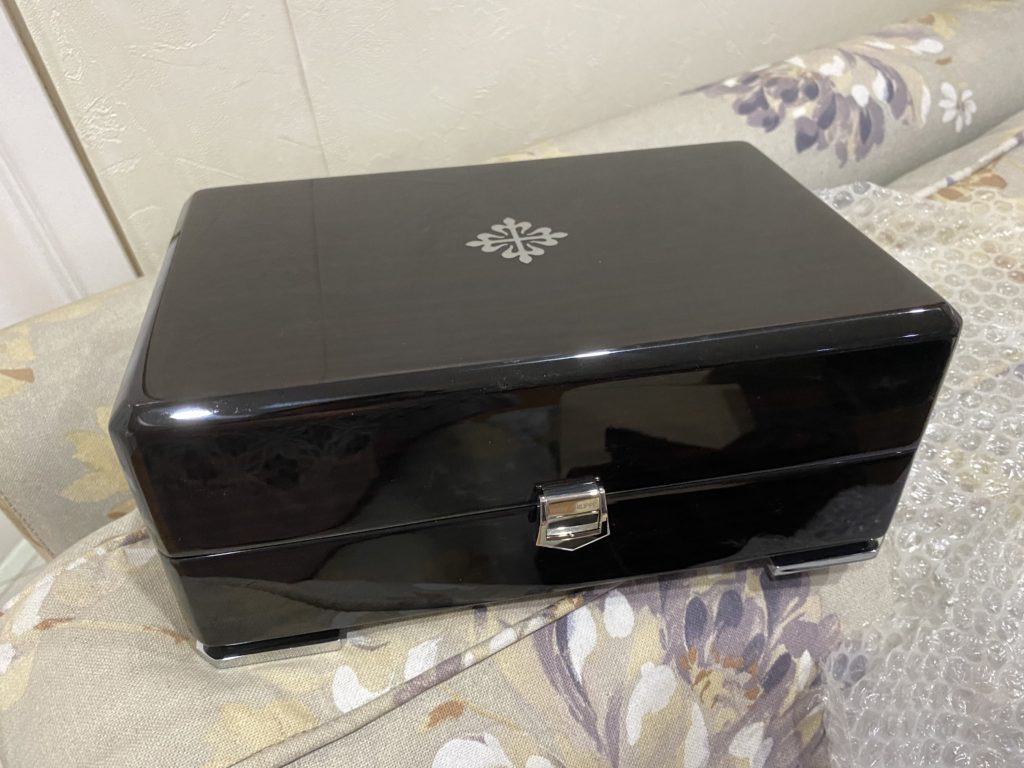 An OMB reader suggested that I wrap my plates with cling wrap.  Eto,  I wrapped every single watch box to protect it from alikabok.  I started dusting them off, organizing and labeling, wrapping the boxes at 3 pm.  Would you believe I finished at 12 midnight😒I got so tired, para akong nahilo sa pagod.  When I noticed it was almost midnight,  I just hurried up and dumped the boxes.  Whew!  Actually,  you only need the boxes if or when you intend to sell your watches.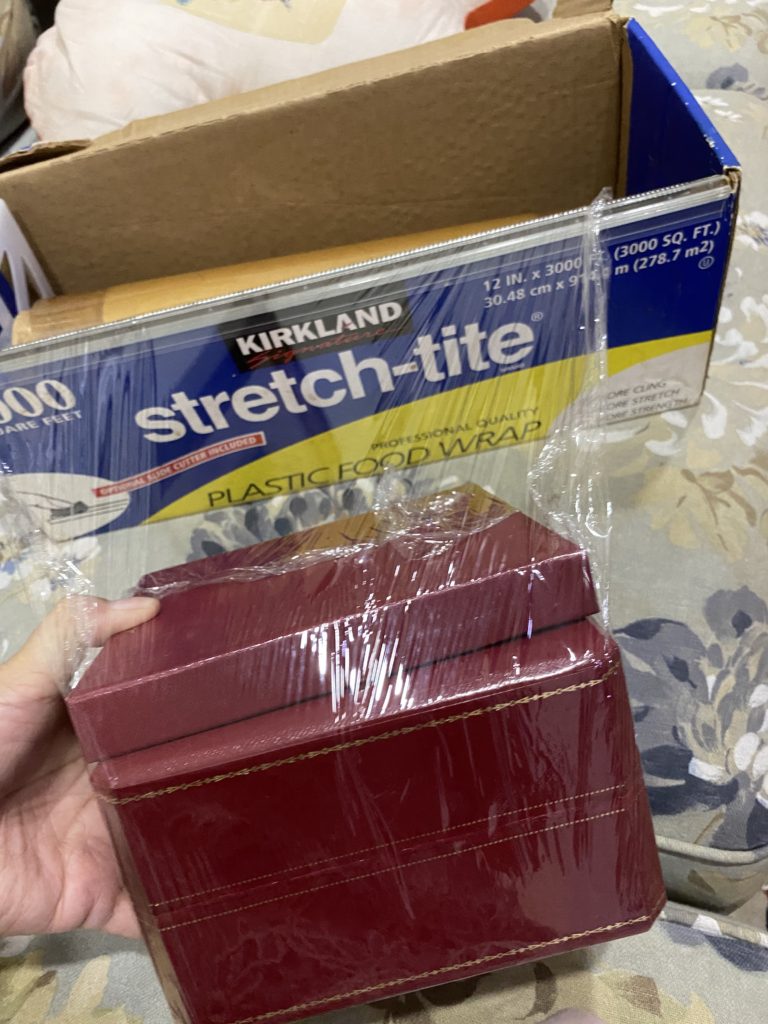 Some brands have classy boxes, nakakahinayang itapon.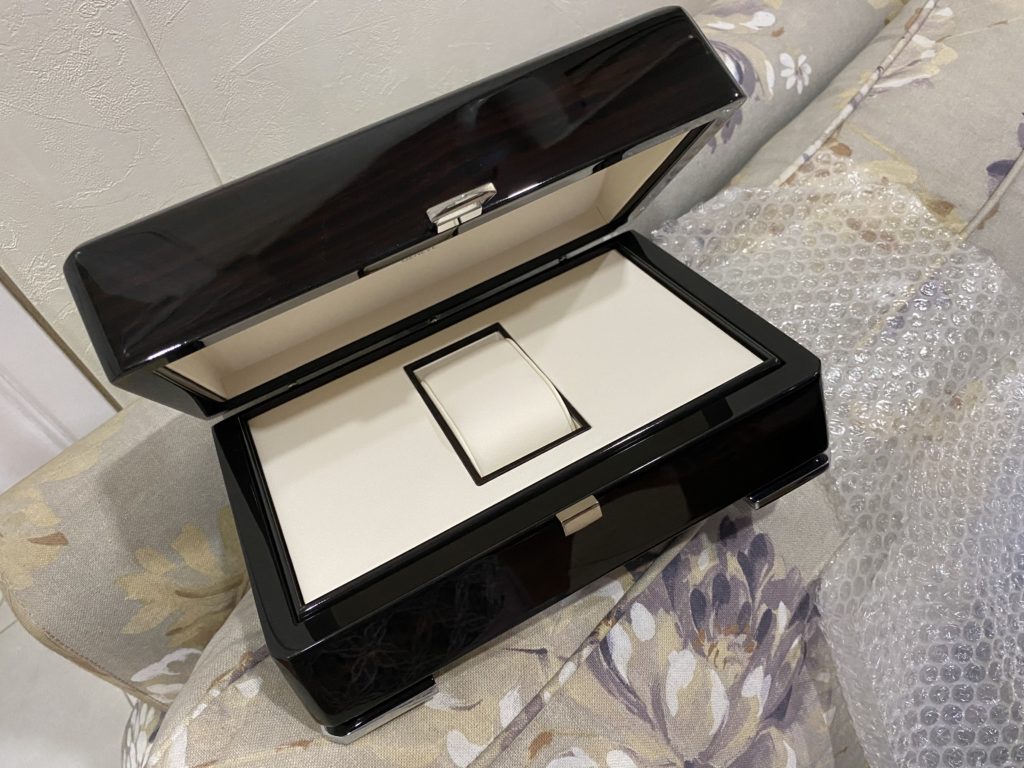 I opened a table drawer and saw a tiny supot nakasiksik sa sulok.  Itatapon ko na sana pero merong laman,   salt and pepper shaker owls!! Super cute.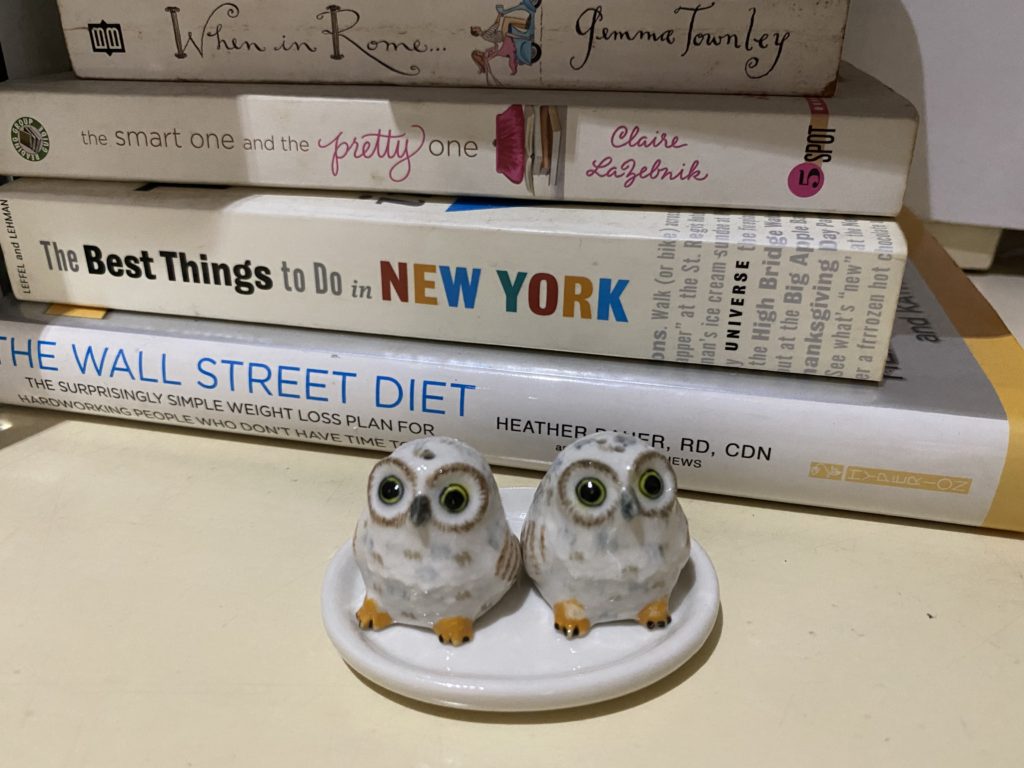 This handkerchief was beside the owl's supot! That means they came from the same souvenir shop. Zurich 2019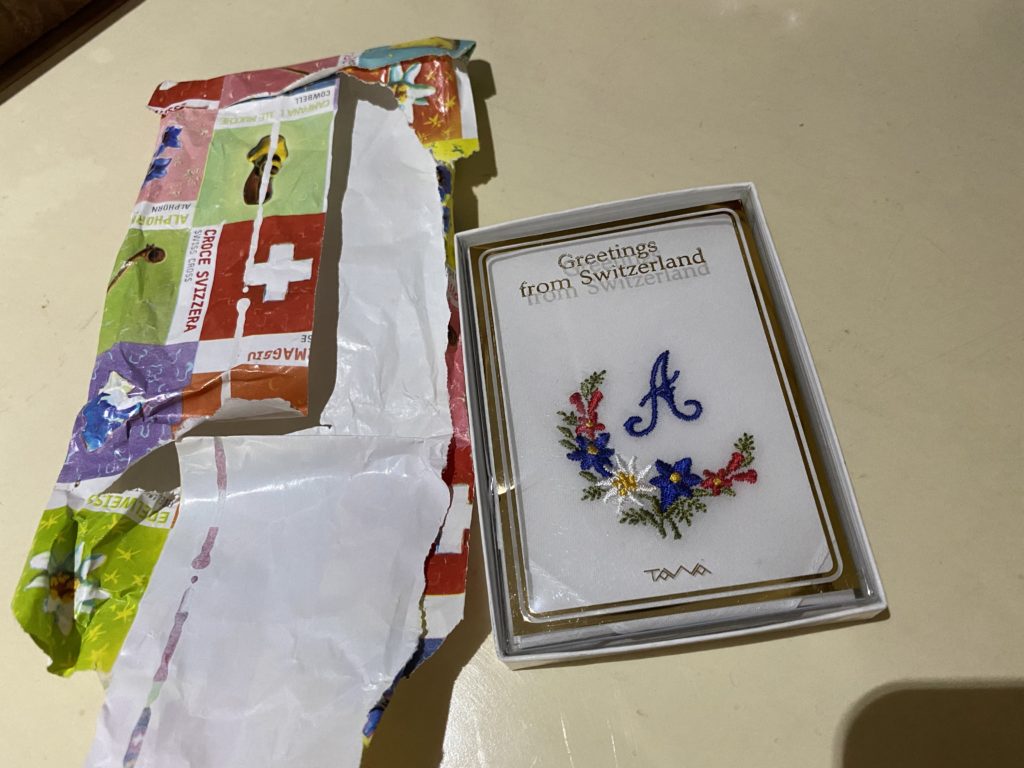 Another box, super bigat.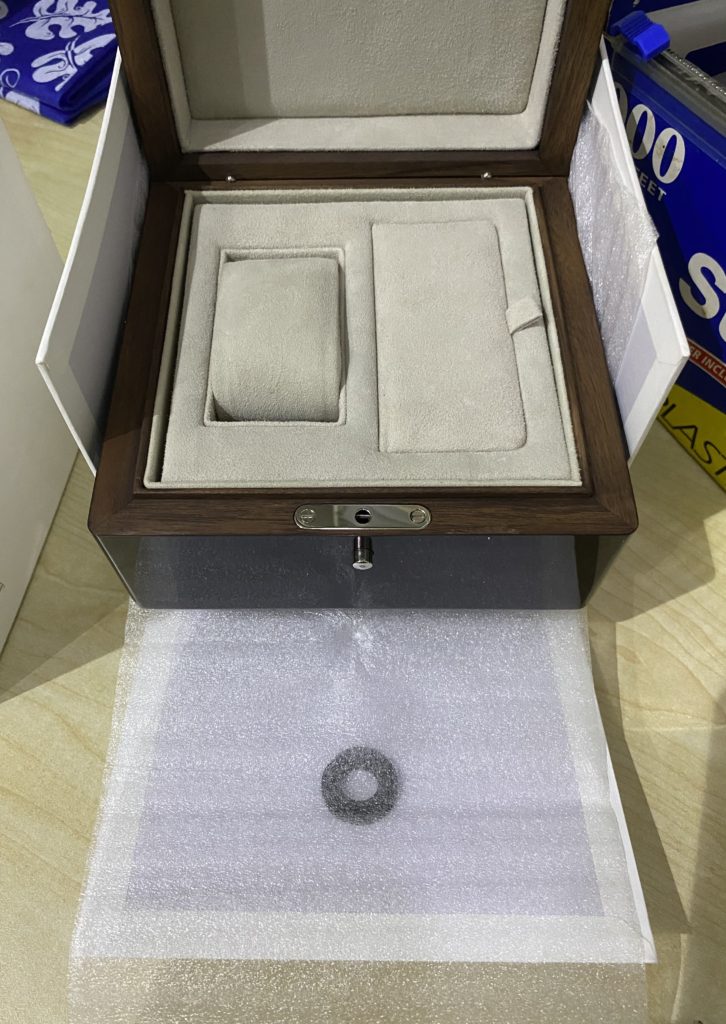 Cute hankie with letter A.  Nakakahinayang gamitin because chances are I will lose this 100%.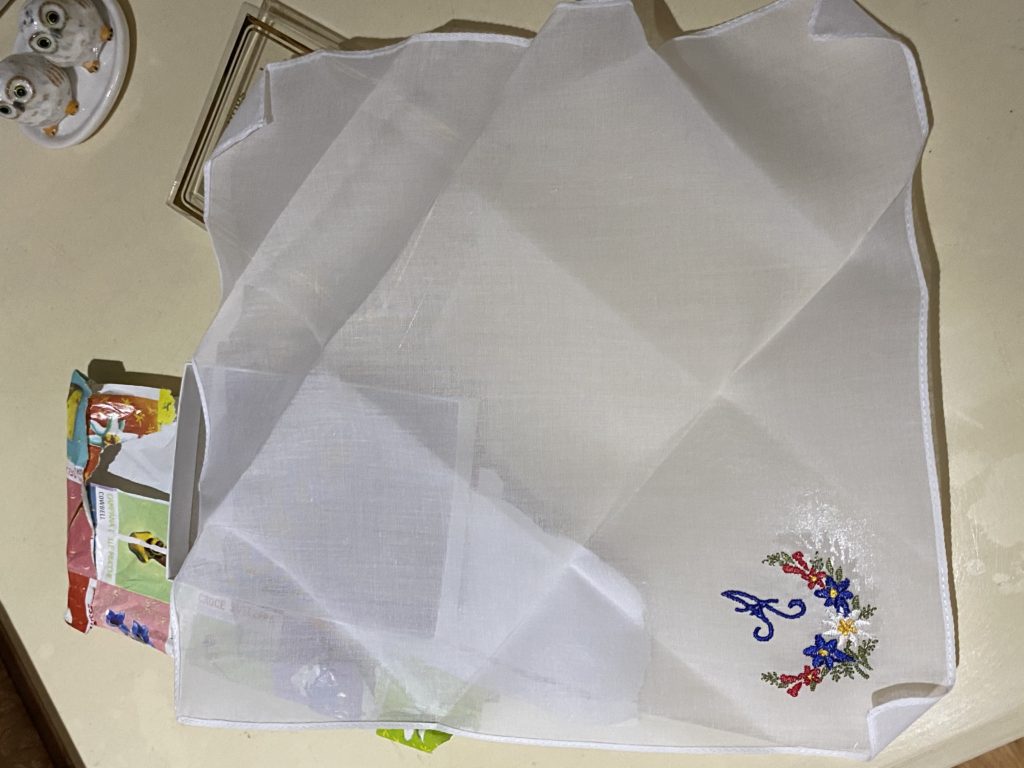 I also found a big brown Kraft envelope with some photos, my son's certificates, etc.  I remember this photo of mine,  I went to a studio on the second floor of Robinson's Galleria long long time ago to have passport and ID photos.  Tanda ko pa na lungkot na lungkot ako after I saw my photos kasi pangit na pangit ako sa picture ko. Gusto ko pa i-retake but I have to pay again according to the studio. I really remember that day. I went home feeling so sad with the realization that I was getting old. Now, 25 years later, dapat pala I ordered 1,000 copies kasi I look nice pala in this picture, no rengkols!  And look!  I was wearing the dangling pearl earrings in this picture.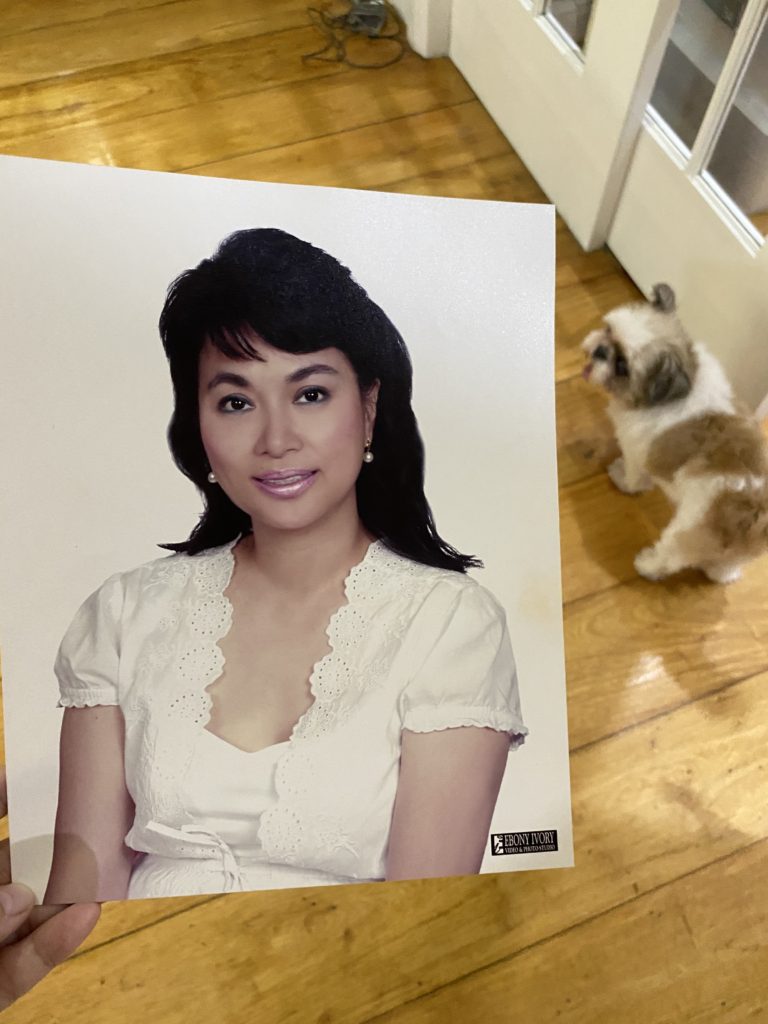 Another discovery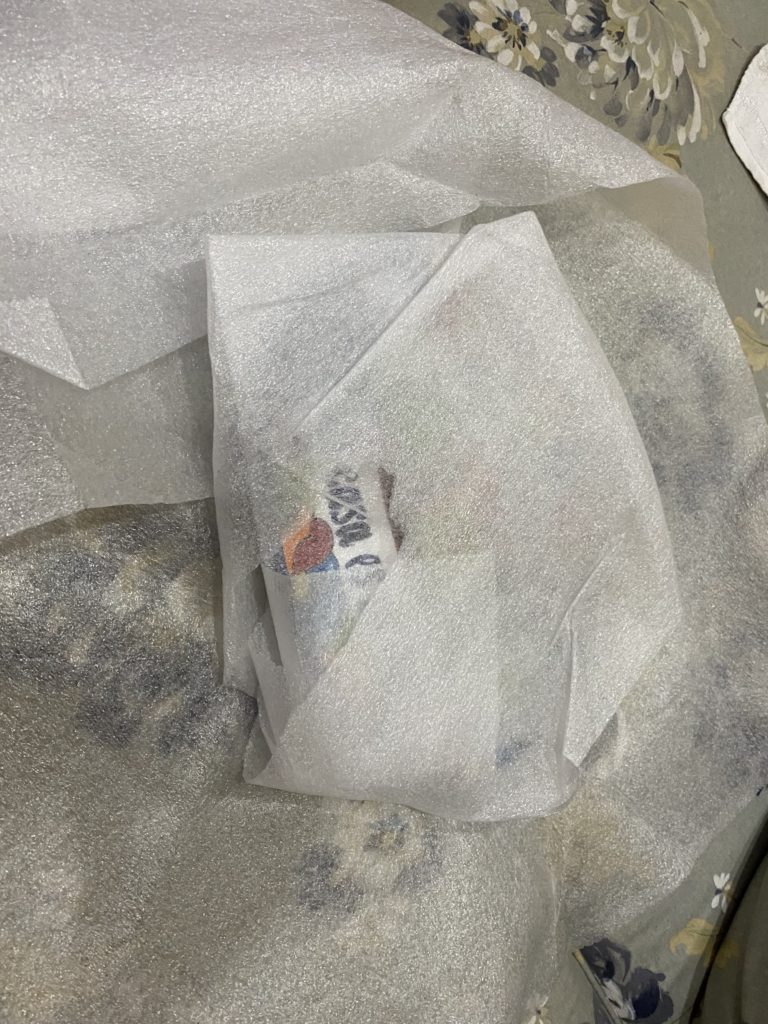 Ceramic gate plate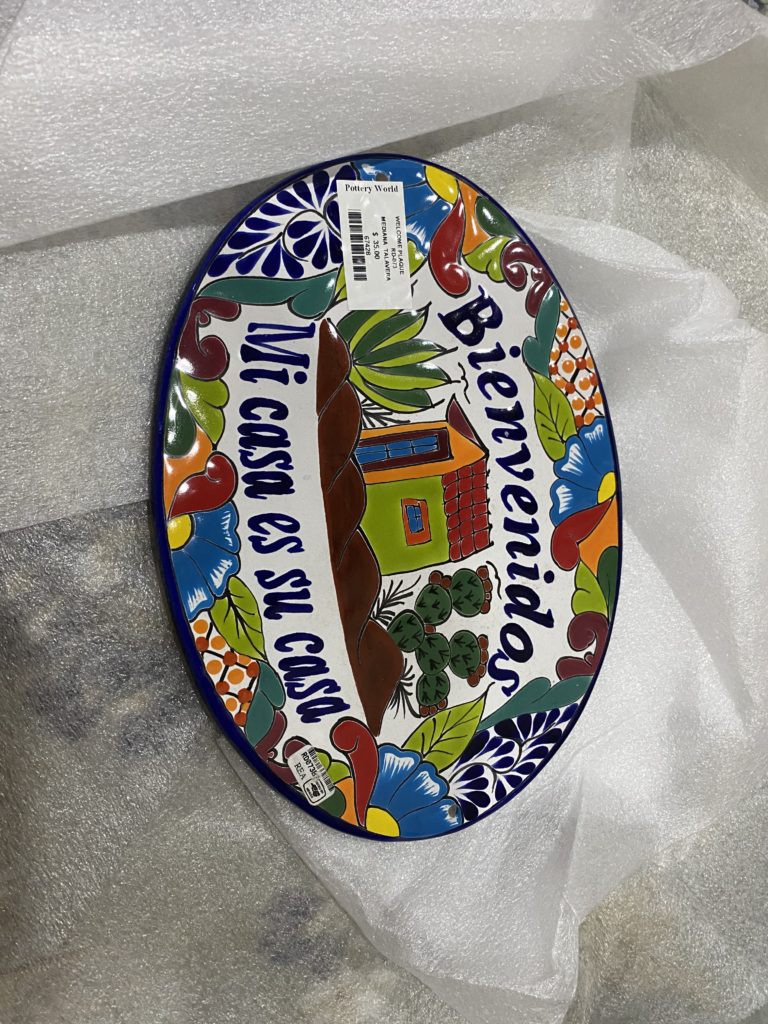 It's nice to discover that I have a few pairs hiding in the dark and ready to be worn anytime but during these pandemic times, where do I wear this pair to? To the kitchen!!

Gift from Oyen,  maybe  6 or 7 years ago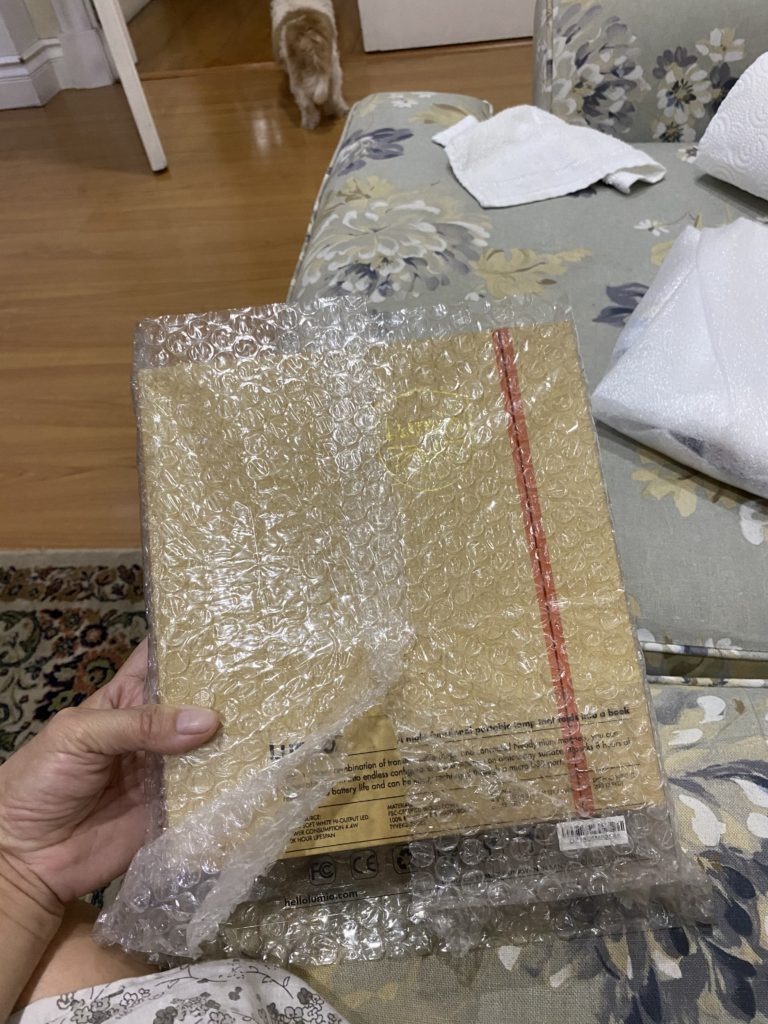 Every gift, big, small, cheap, expensive, from my children, is super special and valuable to me.  Every note,  whether it's written in a newspaper or what,  if it has their handwriting, I cherish.