From the LV store, we almost forgot to go to the Fendi boutique which was located near the exit so we walked back.
I gave Oyen an aqua suede Fendi which I bought in 2019 at the Fendi Boutique in Union Square, San Francisco. I didn't see her use it until last December 2021. She liked it daw and is looking to find something similar. The size daw is perfect. But her instruction to her brother was just to look. Just to tingin-tingin, no buying.
We didn't find something even close. The store only had a few merchandise on display.
This one is nice but this' not the one she is looking at online.
The color is so charming.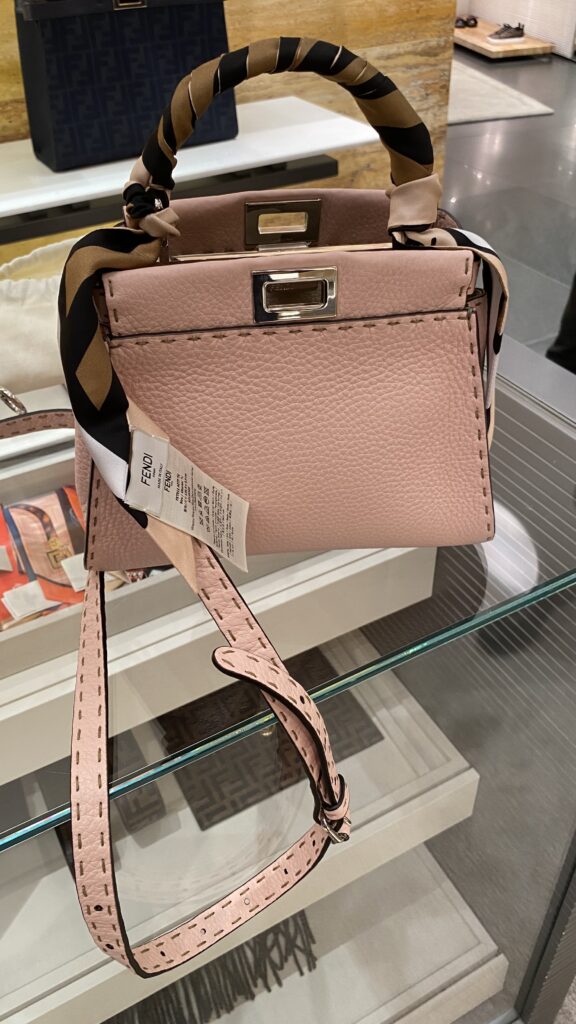 I took a photo of the tag to remember the model number, code, or reference in case you, yes you, dear reader who loves handbags, would like to buy this. Plus 8.50% to 10.25% sales tax depending on the state.