June 25
Our flight was at 8:55 pm, kind'a late but it was the only flight with two seats available when I was booking seats.
We didn't have large suitcases to check in.  Mas gusto namin handcarry lang para mabilis makaalid.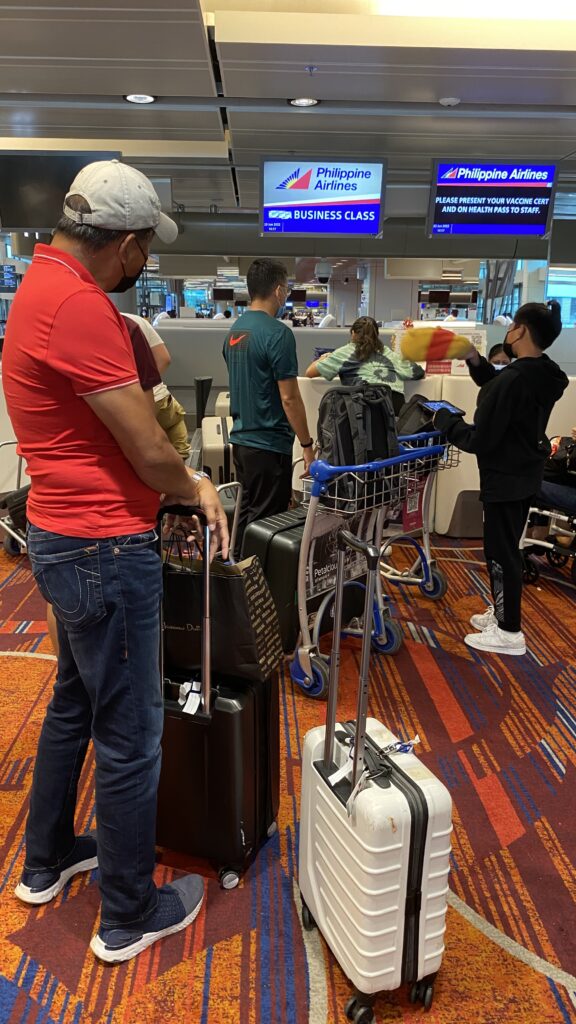 We didn't want to go to the airport lounge section so we just had lunch at the first sitdown restaurant we found at the departure area serving Hainan chicken. There were only limited choices to retaurants. A few food stalls lang.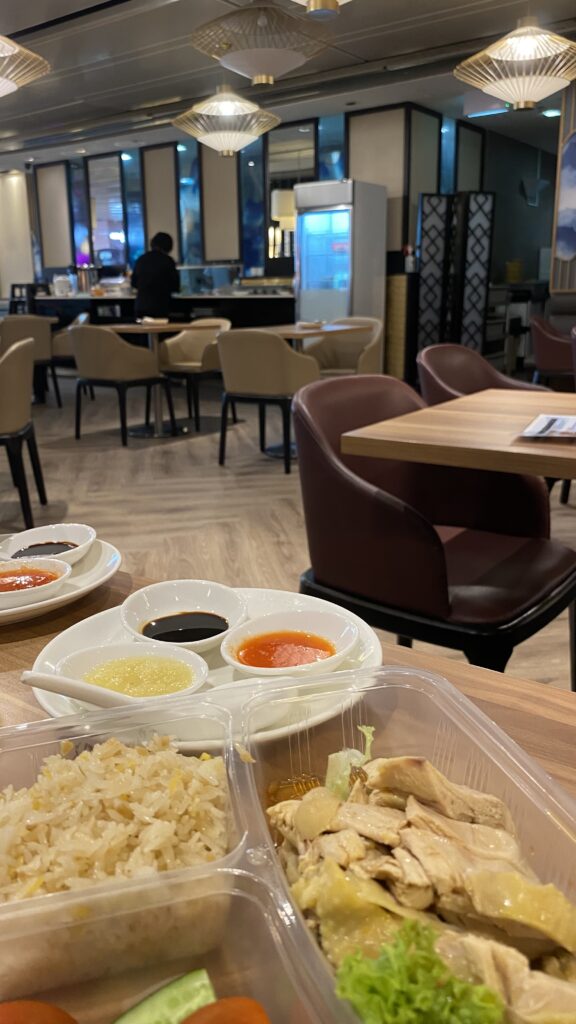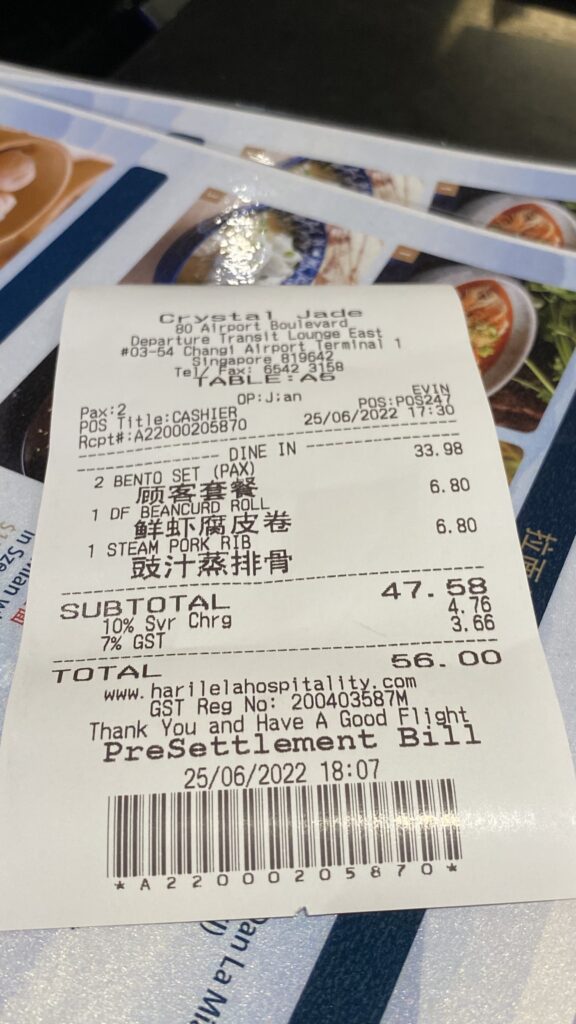 I did a little bit of window shopping while killing time.  #hermes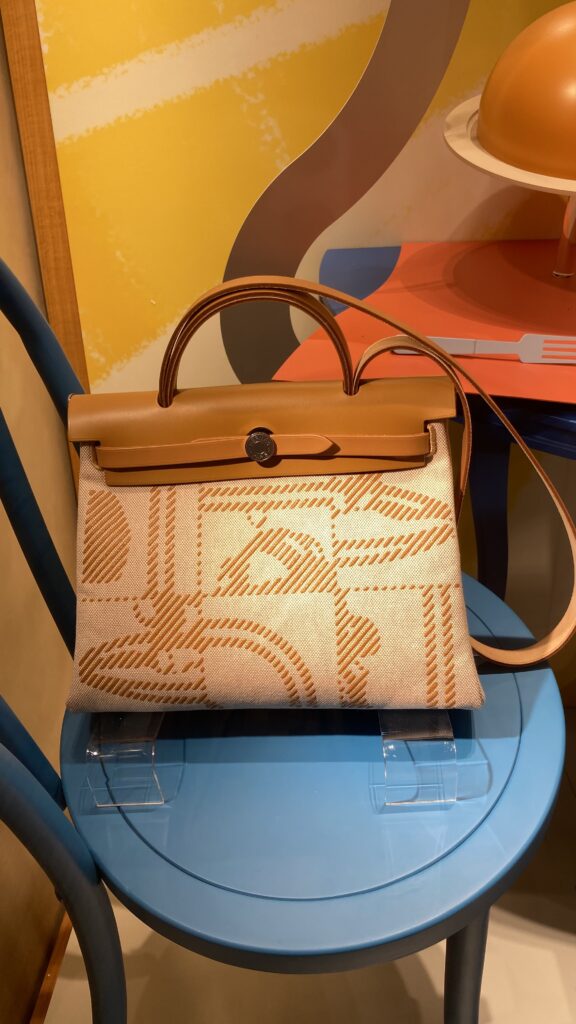 Boss, no longer Hugo Boss


I love to travel but I hate flying and airports.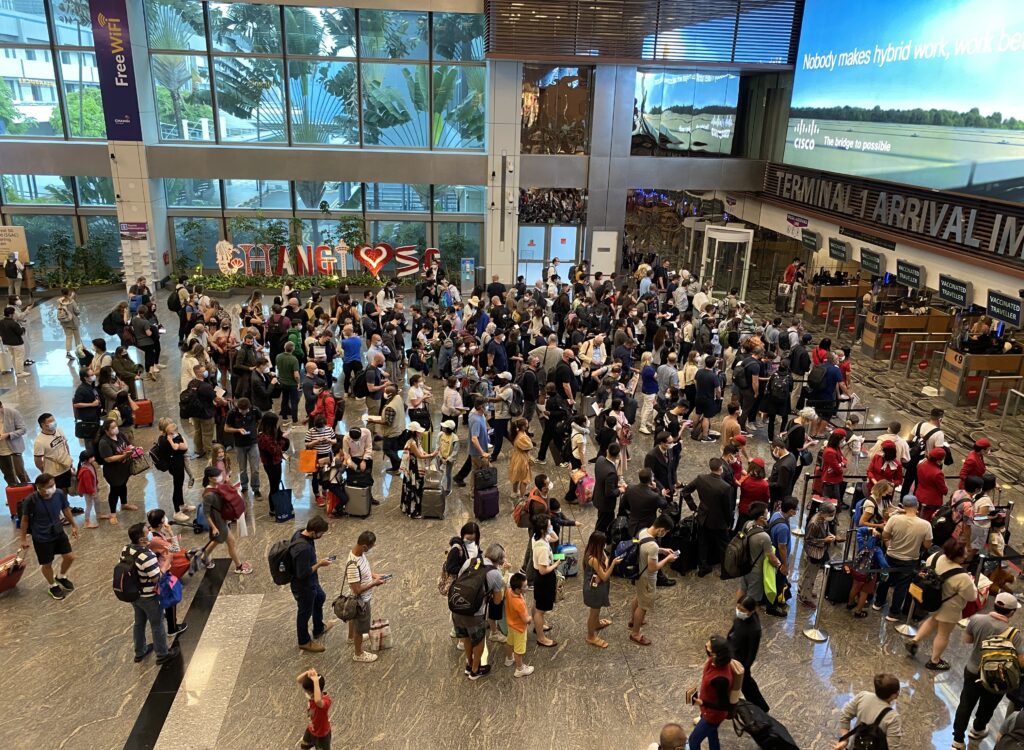 I bought dried fish and dried pork. At least the packaging was flat, I was able to squeeze them into my luggage.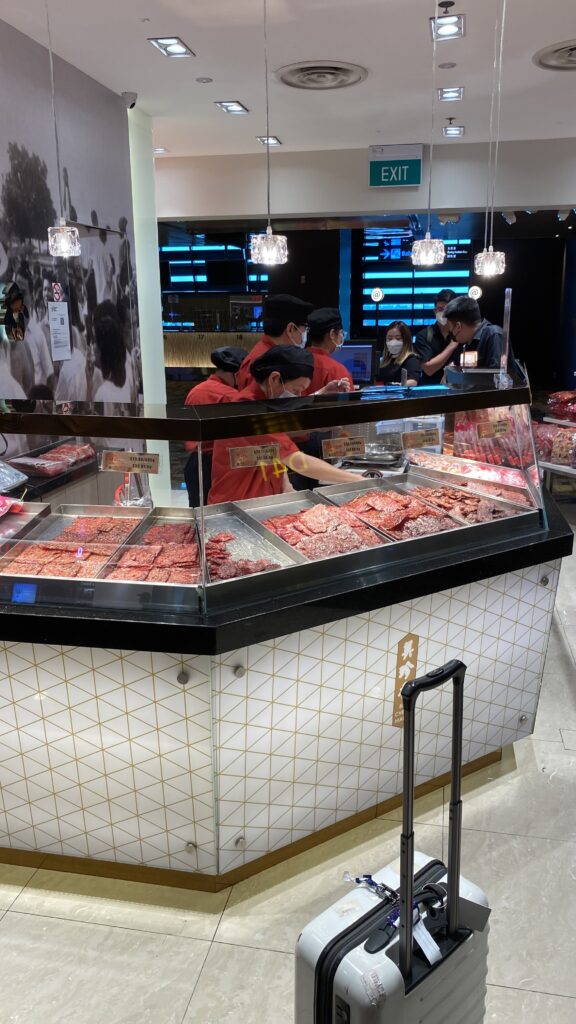 A day is bever complete without a cup of Starbucks coffee.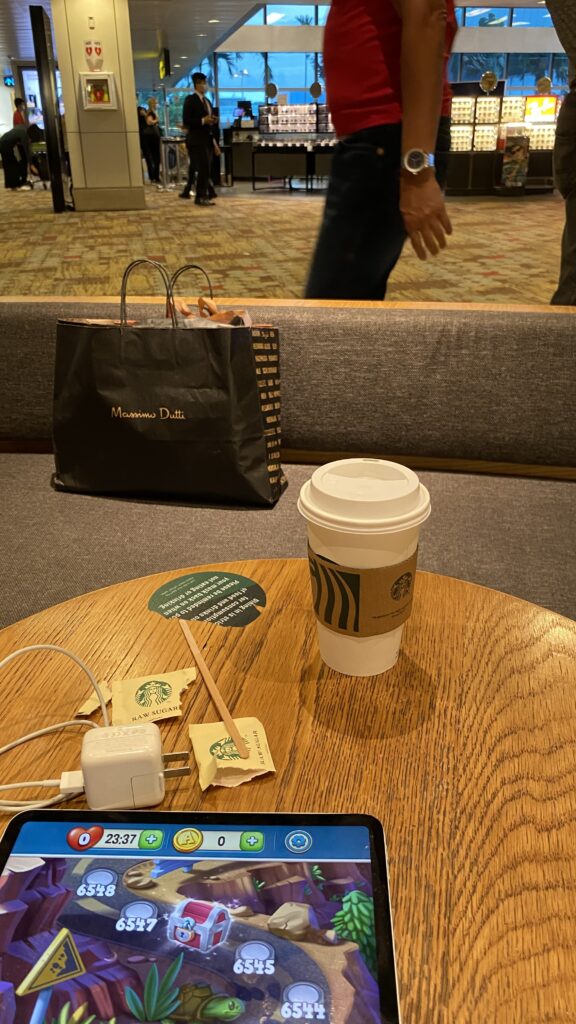 It was a long walk to the gate.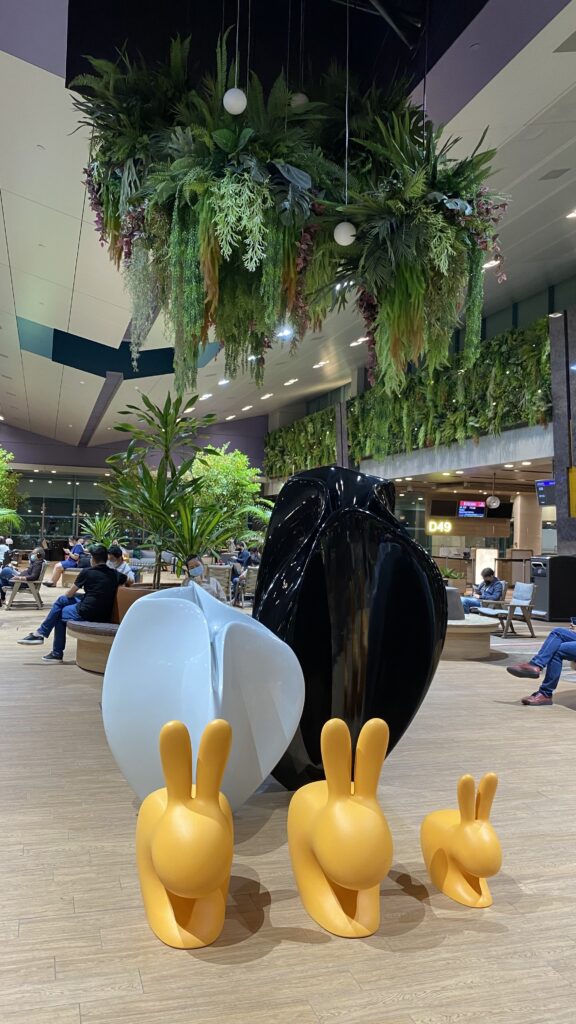 I didn't mind the 10 minute walk because the surroundings were clear and orderly. I was also wanting to clock in 3,000 steps.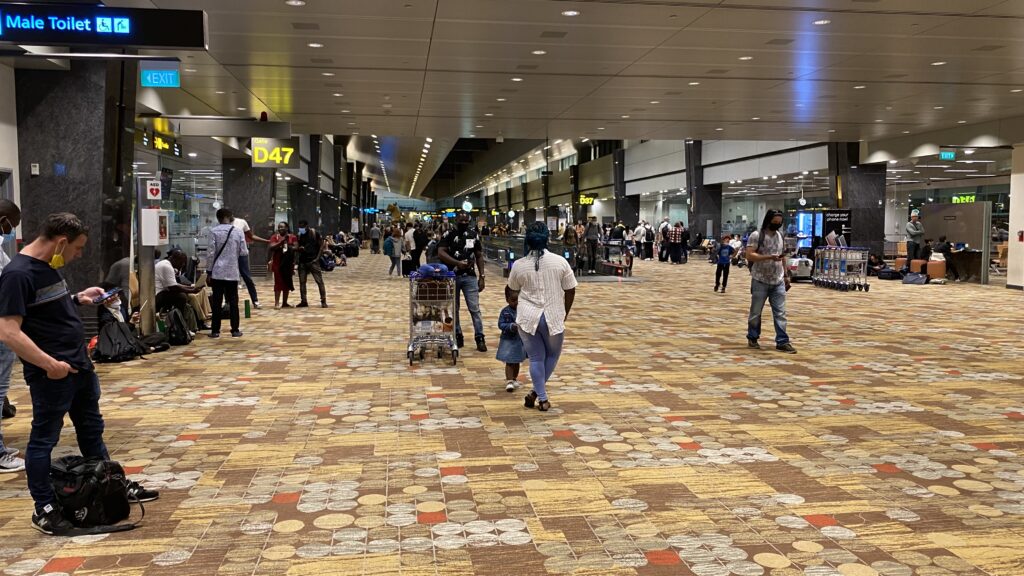 With at least 30 minutes more before boarding, I walked and walked back and forth this area to complete 3,000 steps.
Finally, it's boarding. We decided to let the other passengers board first. We would be the last to board.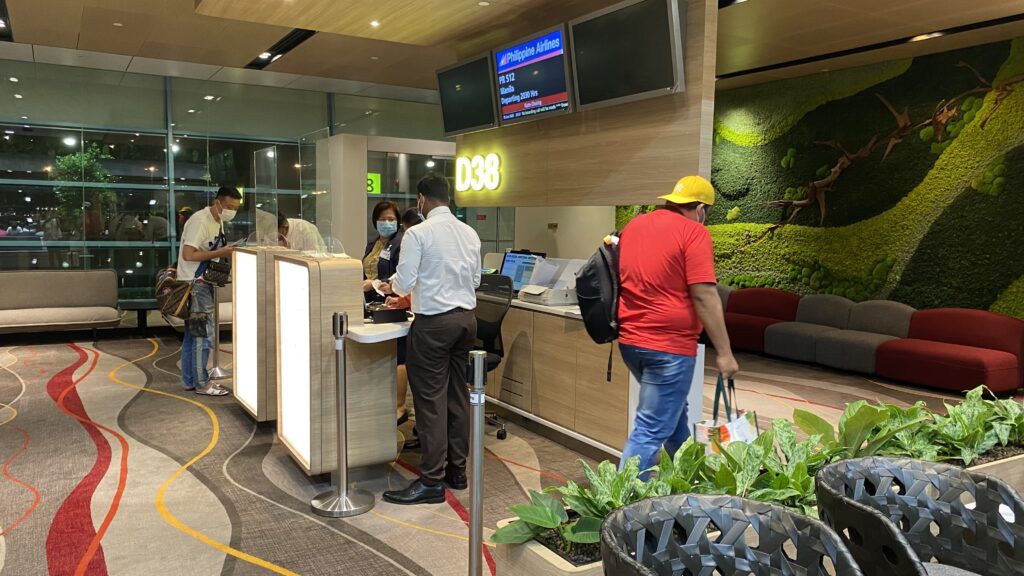 Nakakatawa kasi pag sampa namin ng plane, lahat nakaupo na. Our row number was 1. Nakaupo na naman sa upuan ni Edmund yung babae, the same person who was occupying Edmund's assigned seat when we boarded in Manila, going to Singapore. Sya na naman. And ang nakakatuwa, she pretended to not know her seat number. Luminga-linga tapos ang sabi "ano ba seat number ko?"
She clearly knew that she was sitting on someone else's chair.
And what was even funnier was that the two of were wearing the white color, brand, style, of linen blouse. We shopped at the same store in Orchard Road.
I  had  fish  and  rice.  

After more than 3 hoirs we're home. Home is the Philippines.
a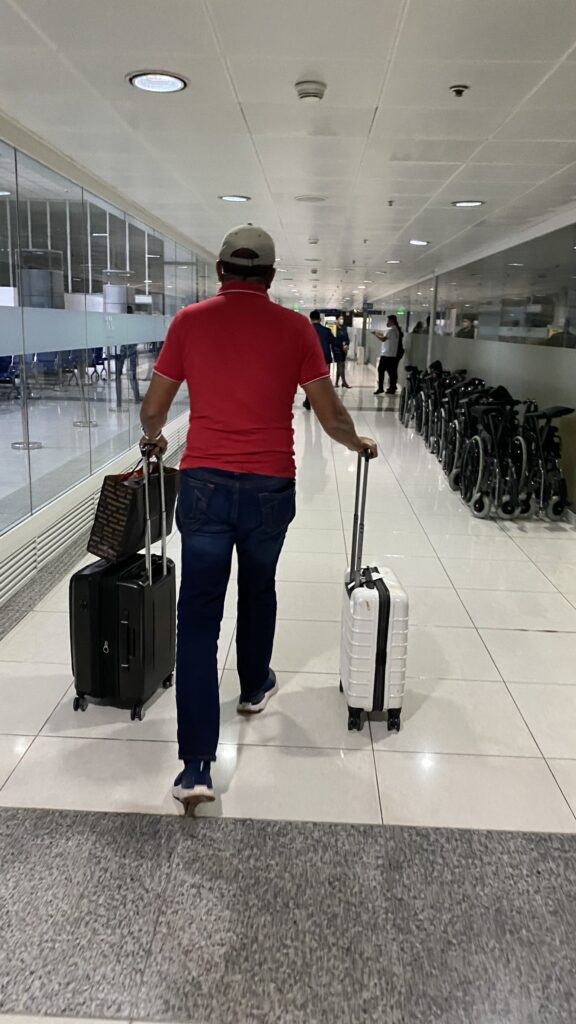 It was 1 am, June 26, 2022. We're not going home to our residence because there's an influenza outbreak there. We're going straight to Edsa Shangrila Hotel in Mandaluyong City.