Aug 9
From a one-hour nature immersion in Muir Woods, we continue our exploration by driving towards Point Reyes lighthouse.  With absolutely no intention to reach another major tourist spot we just want to see what's around here. We are curious where this State Route 1 will lead us.  The view is astonishing, but driving through this cliffside zigzag highway makes our stomachs turn.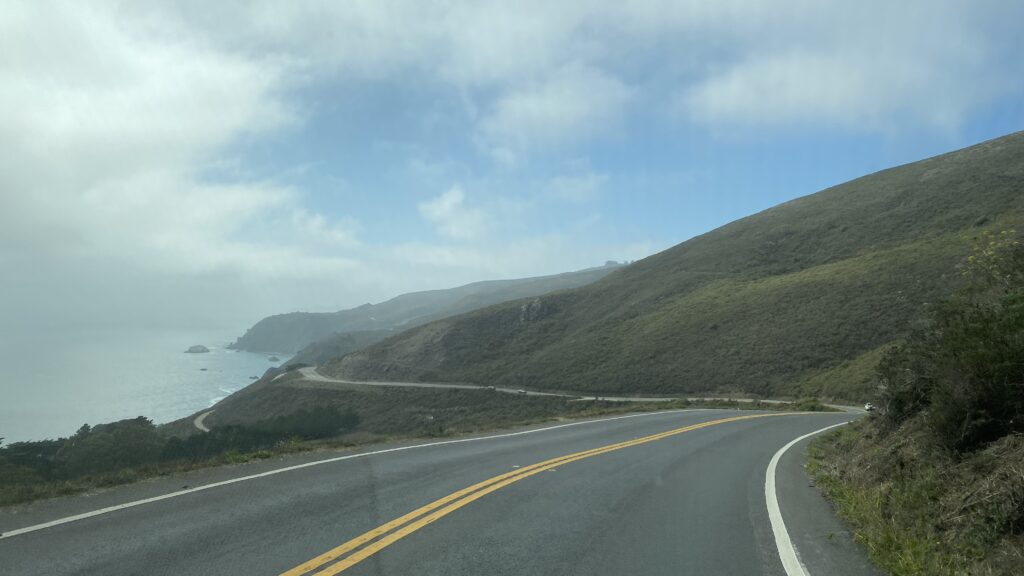 The road is narrow and it feels like a slight mistake can throw us flying off the cliff.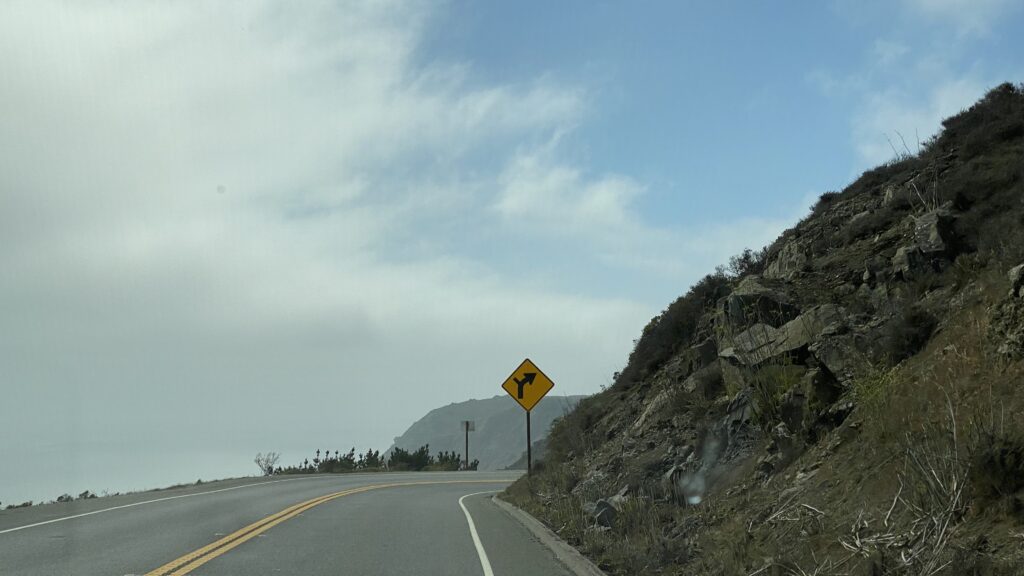 We are not ready to keep on driving till night time because it might be too dangerous to drive on a cliff at night most especially that we are not familiar with the area.

On our way back,  we check out the Muir Beach Overlook.   This is an easy reach and the road is not zigzag and scary.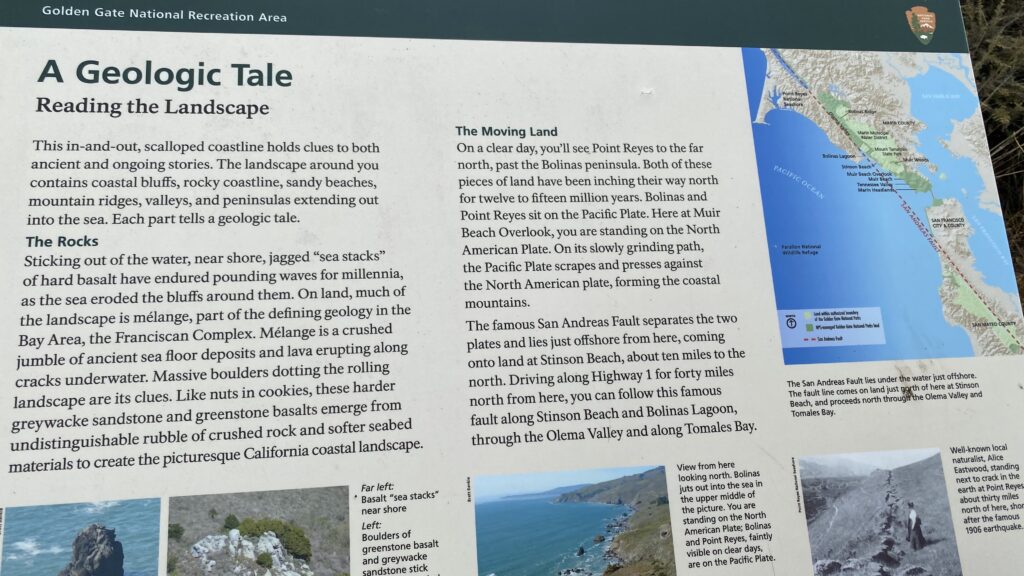 Somewhere out there across this Pacific Ocean is the Philippines.


The view is medyo nakakalula.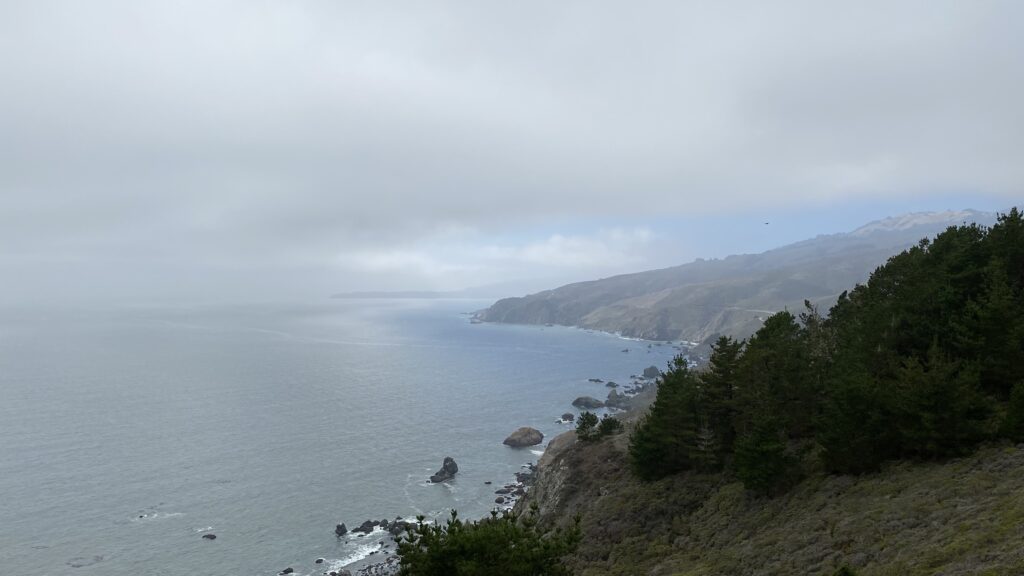 The San Andreas Fault actually lies underneath.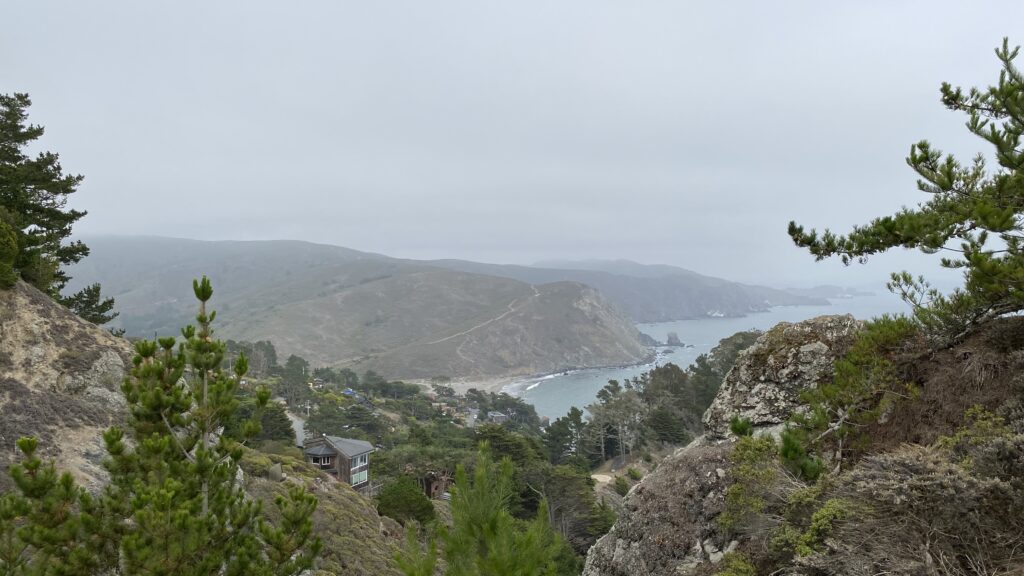 fOccasionally bathing ourselves with fresh sea breeze is good not only for our senses but for our psychological wellbeing as well.  The effect is calming and even for a few moments we feel detached from life's chaos.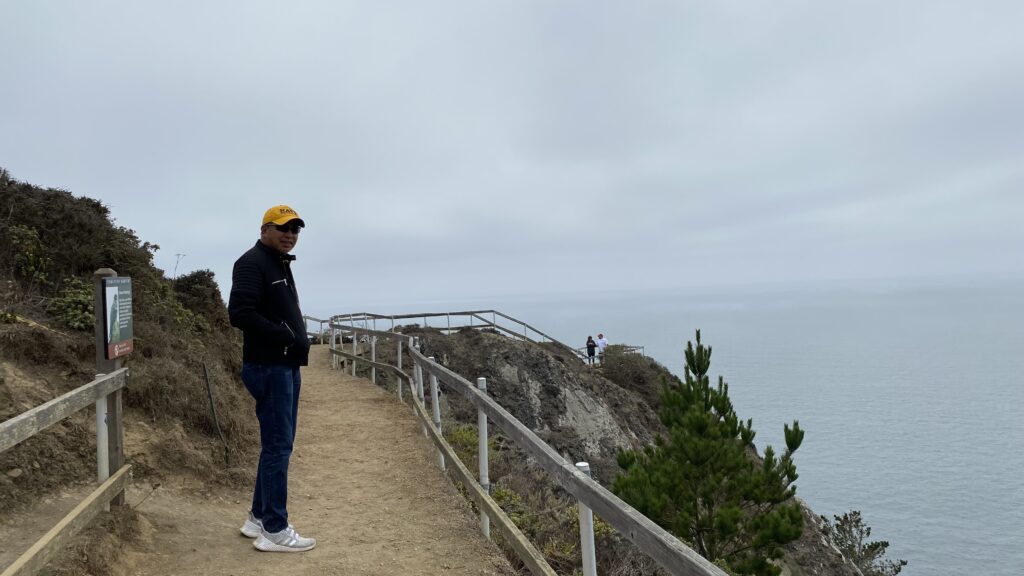 The negative ions in the sea breeze can boost our mood and is long known to be associated with peace and calm.   This is also the reason why when you are in a spa or massage clinic,  most of the time the music they play is the sound of the waves.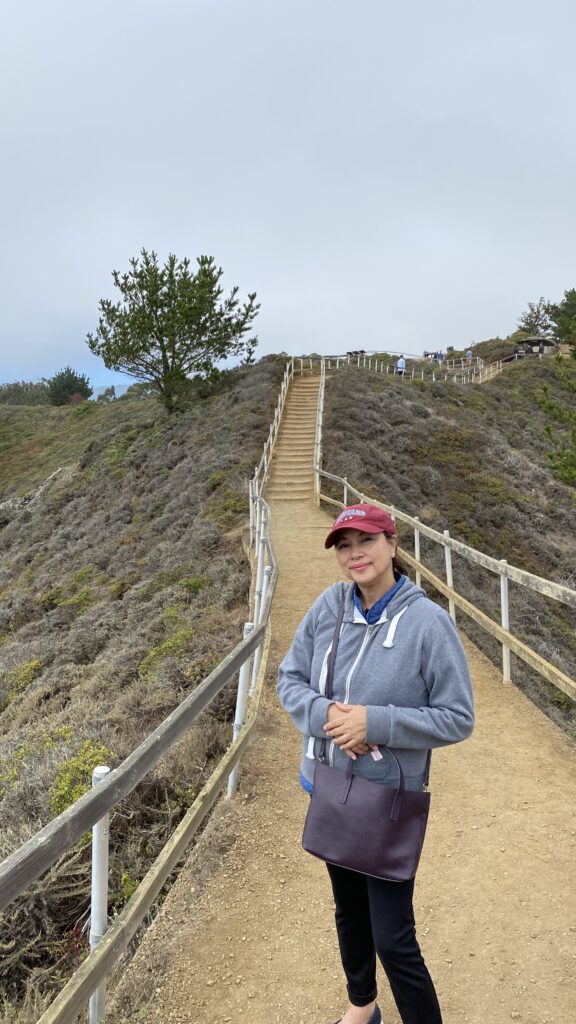 i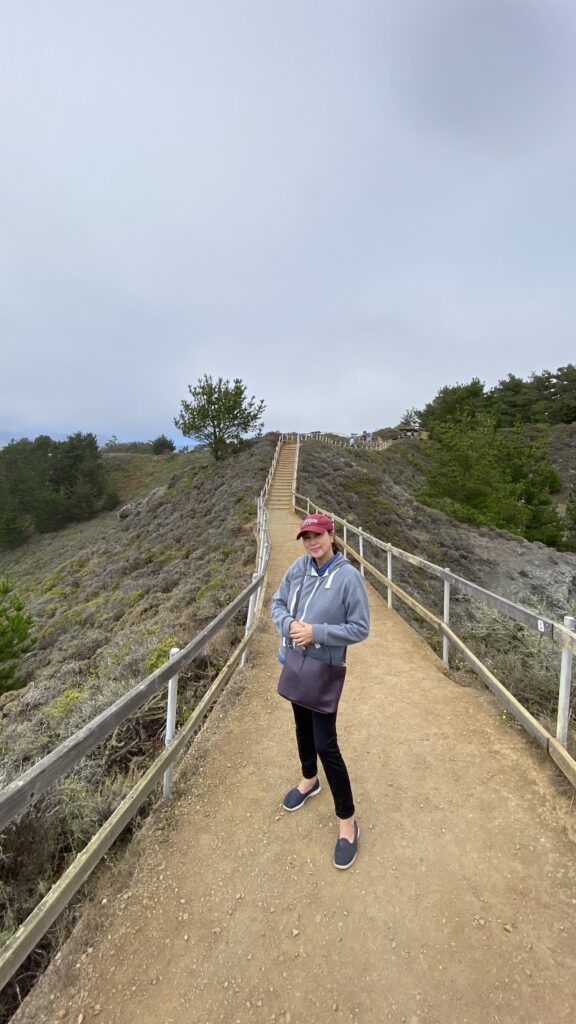 It's overcast.  The color of the sea matches the color of the gray clouds.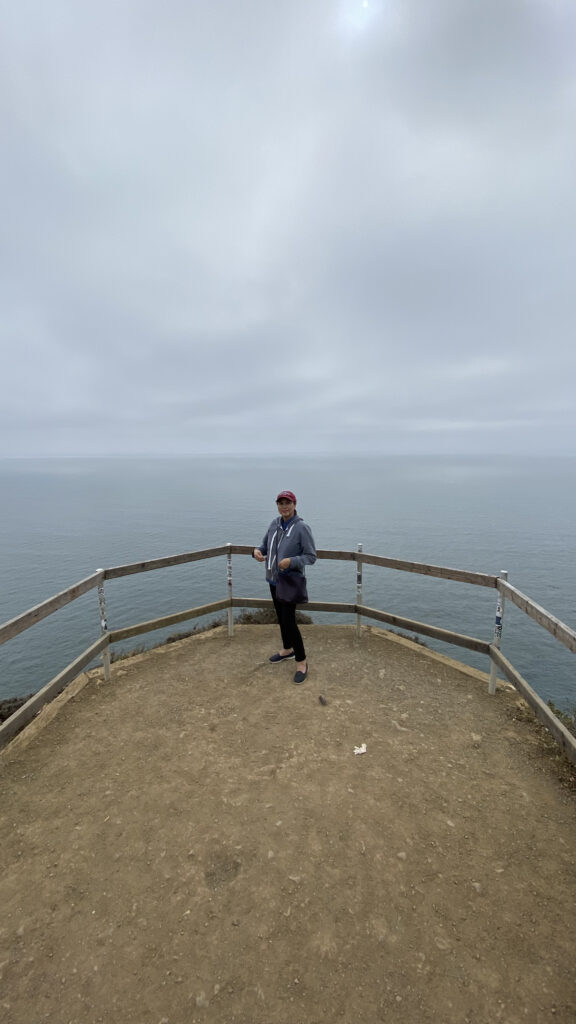 I hope we will also be given the privilege of showing our photos to our future grandchildren.    Eto si groovy lolo at eto naman si lola.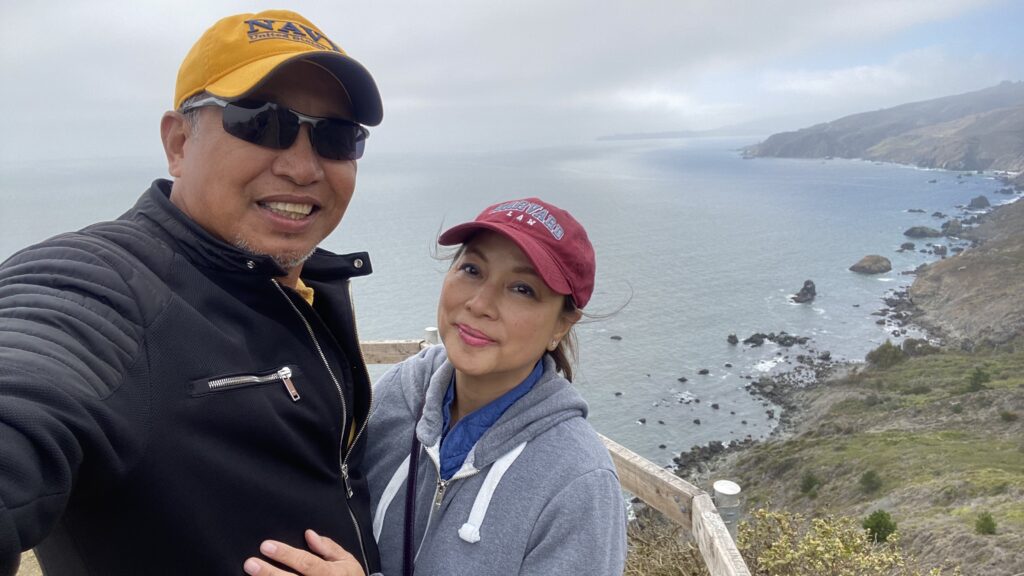 There have been many reported snatching, hold-ups in the US especially here in California.    Criminals can spot if you're a tourist.  Crime has escalated rapidly this year that's why it's no longer advisable to wear fancy clothes, branded shoes and visibly expensive watches.  I don't want to be a target by using a branded bag with screaming logo visible to everyone.  When in California or New York,  dress down.   My leather bag here is very simple and doesn't have a loud logo visible to the world.  I am the only one who knows what it is.   I bought this in March 2020 from a French woman who owns a small boutique here in California.  She tells me she buys handbags from a small manufacturer located in New Jersey and she buys them herself when she visits her parents in France once or twice a year (pre-covid).   It's very light, simple, and of a good size.  The only downside is it doesn't have a single pouch or small compartment inside.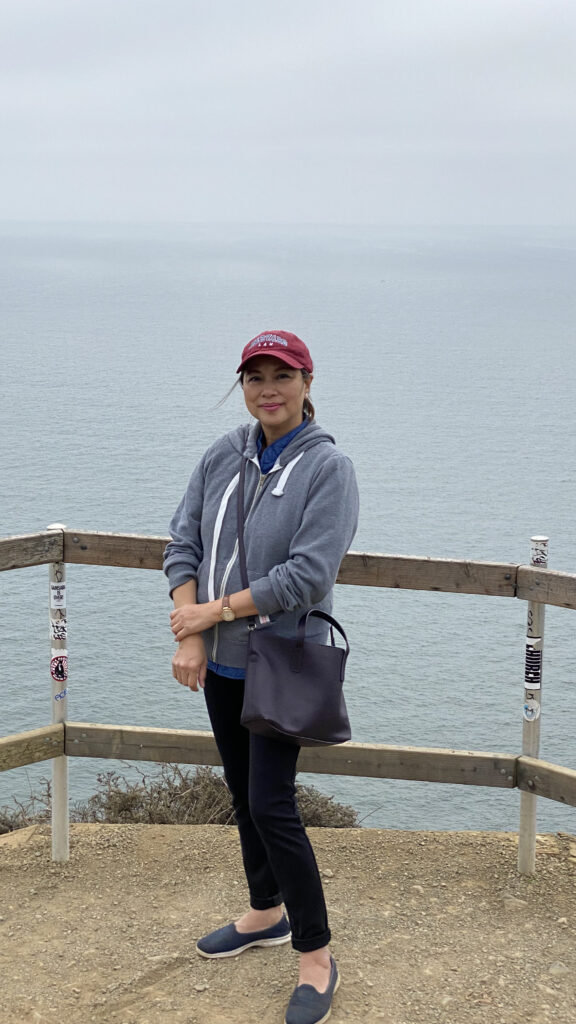 Having long arms is useful in this selfie world.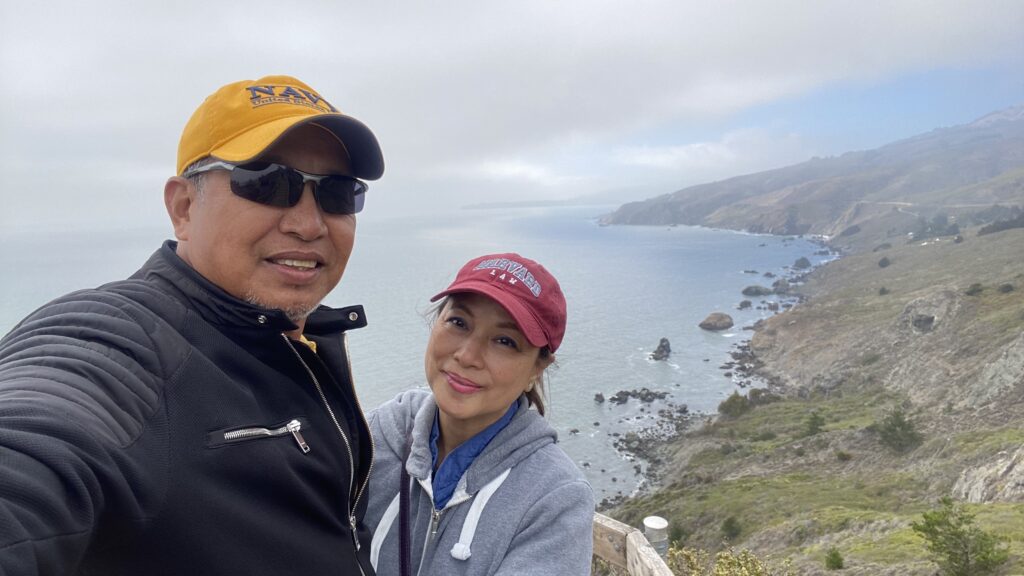 Actually my knees are shaking a little while standing near the edge even if there's a railing.  I feel like I am going to fall into the water.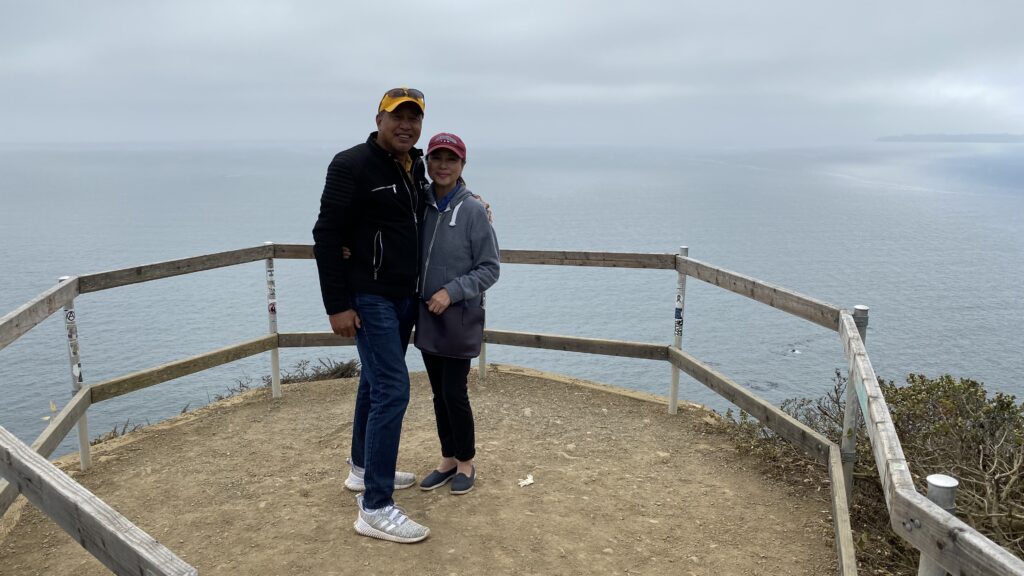 A young puti couple is taking our photos.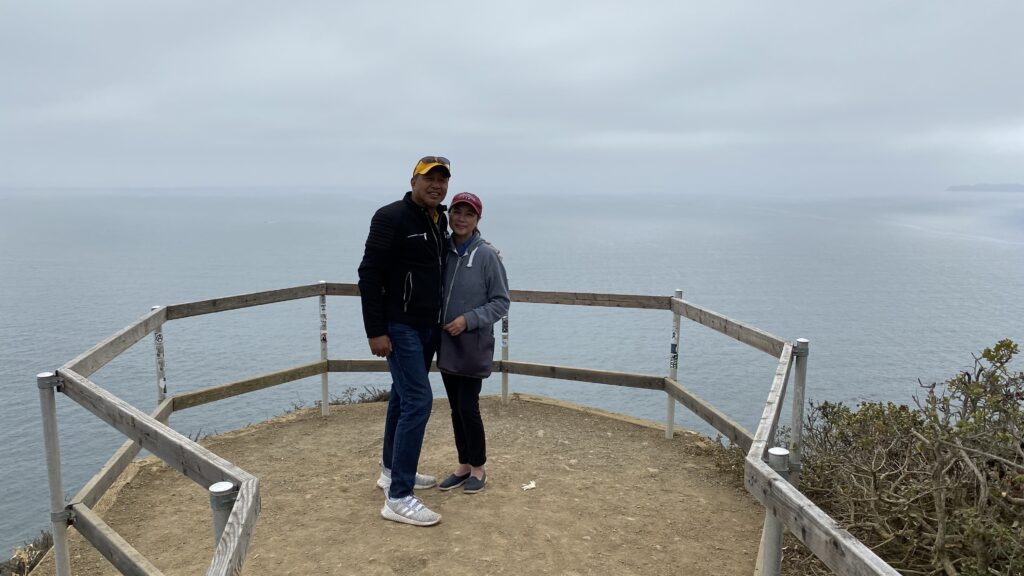 Merong newly wed couple with a professional photographer, a coordinator, and a limo in the parking.  The chauffeur looks like a Wall Street guy in his spanking suit.  He is eating while waiting.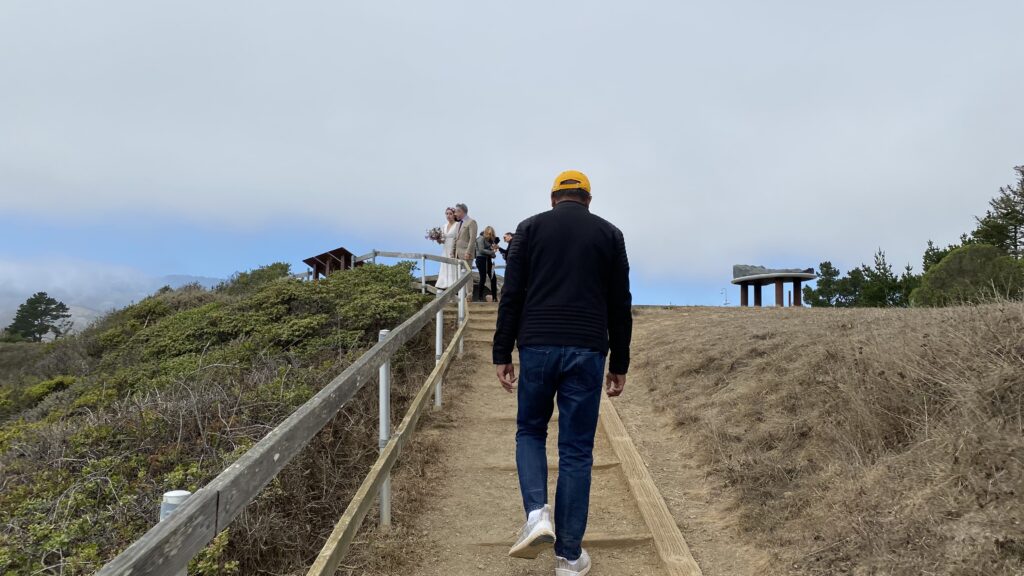 Best wishes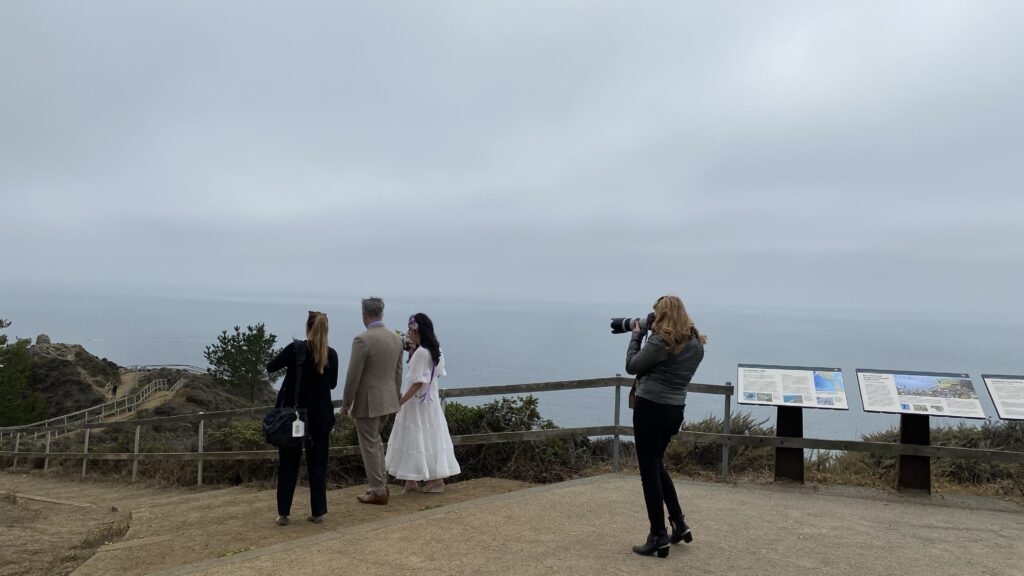 There's a public toilet but when I look inside….. nay ko, tiisin ko na lang.  Hindi ko kaya.