I accompanied Oyen to look for baby furniture in IKEA Mall of Asia. She's been here before and she already more or less knew what she wanted to get.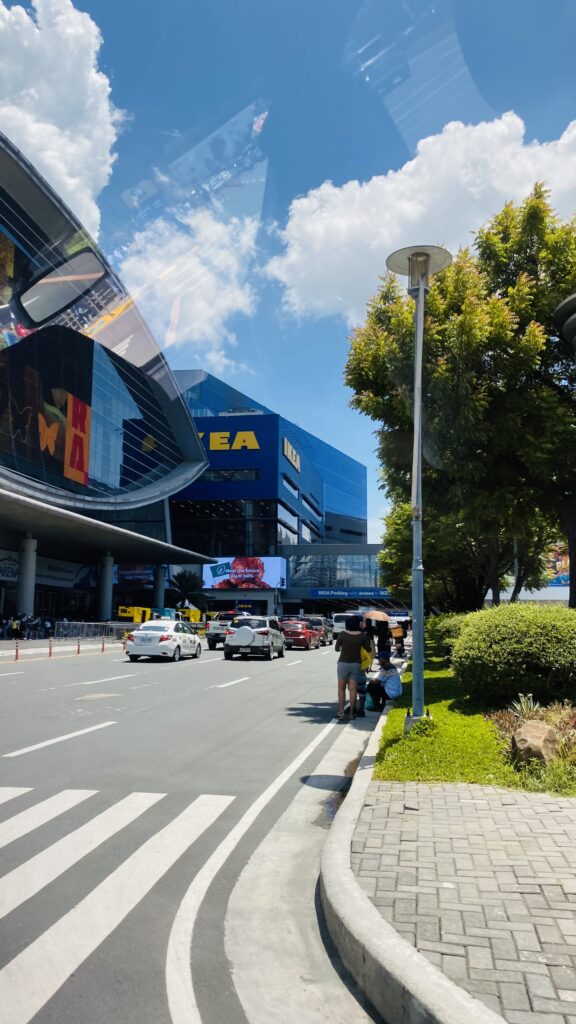 I had no clue what exactly she was looking for. I just followed her around while I took photos of staged areas. I noticed that she was holding a list.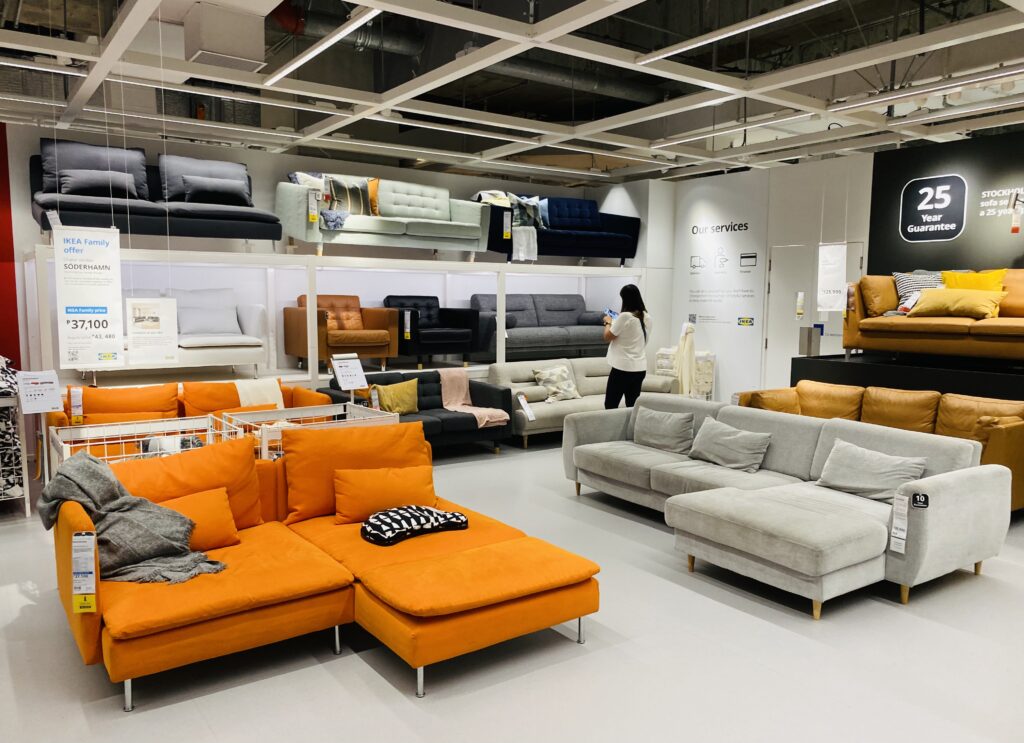 We have three of this lounge chair.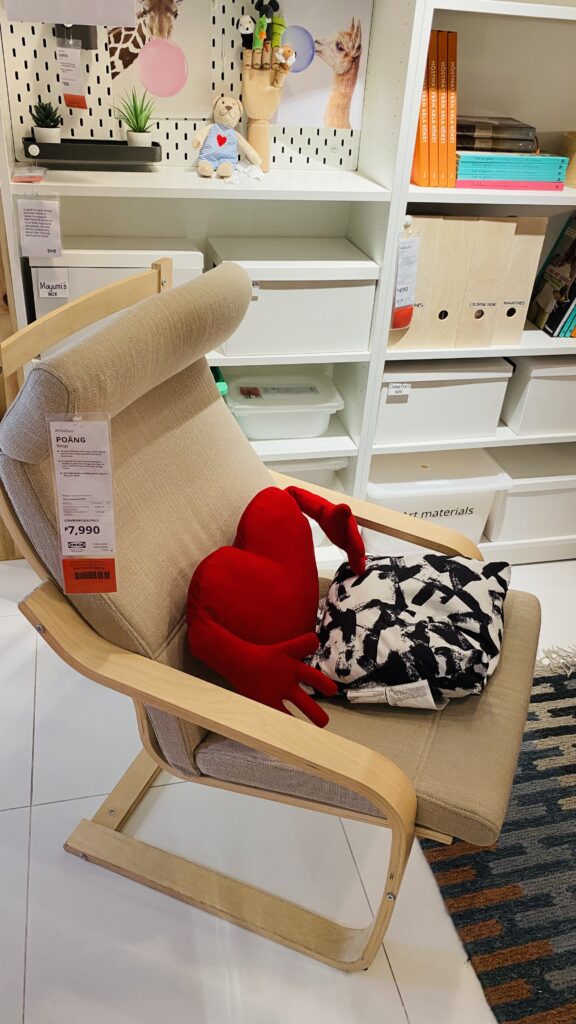 I found the bold wallpaper print very nice. I wasn't sure if this could be purchased.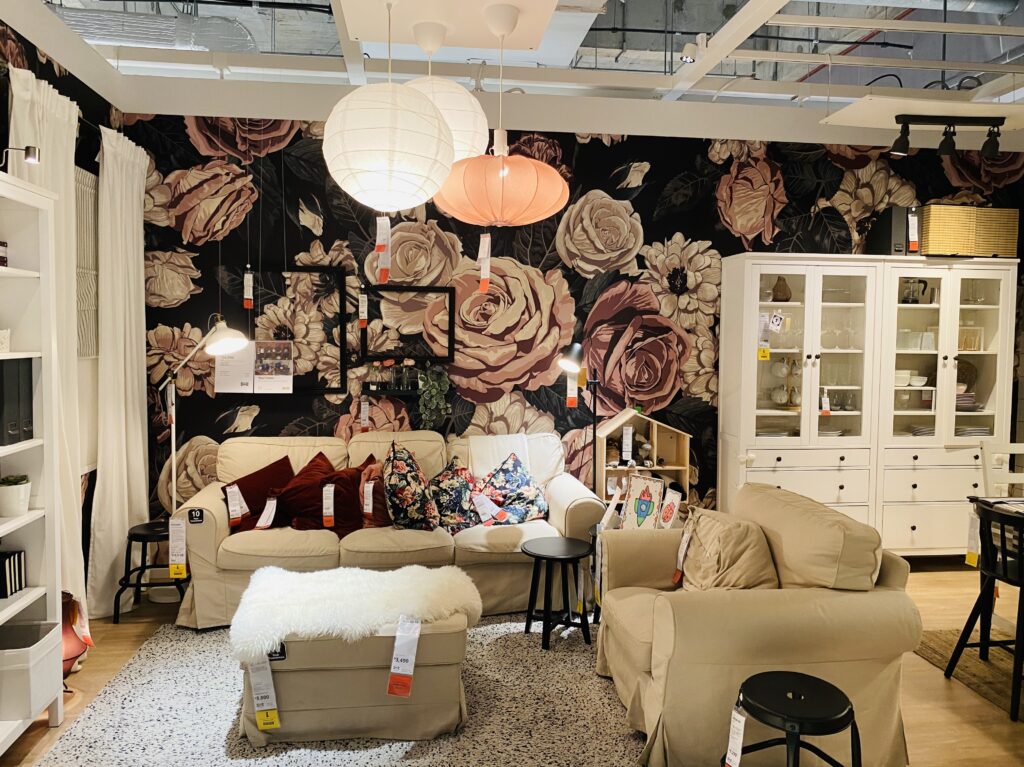 I liked the paint color on the wall that was why I took this photo.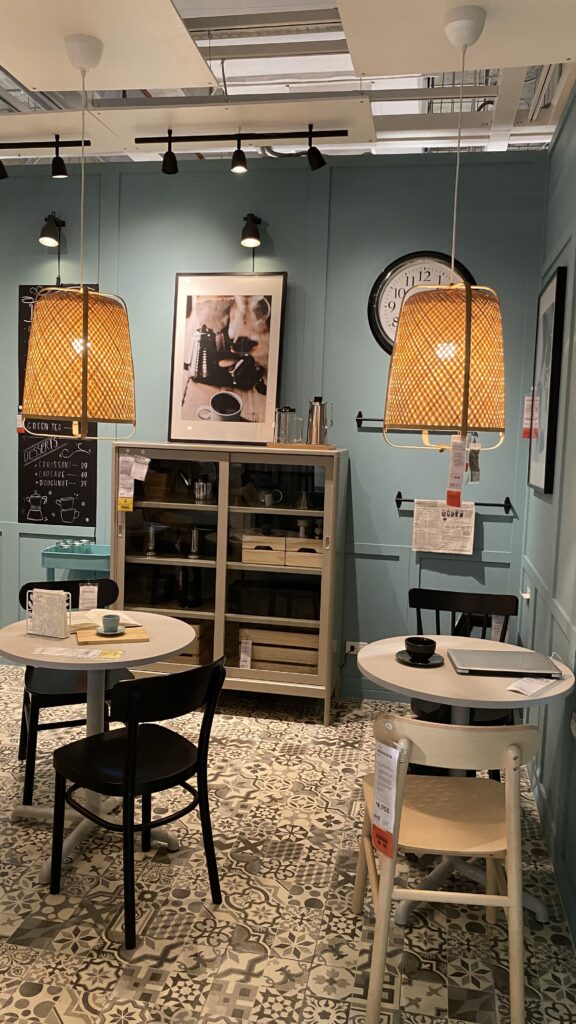 This was my first time here and I was shocked at the number of people waiting in line to eat at IKEA's restaurant.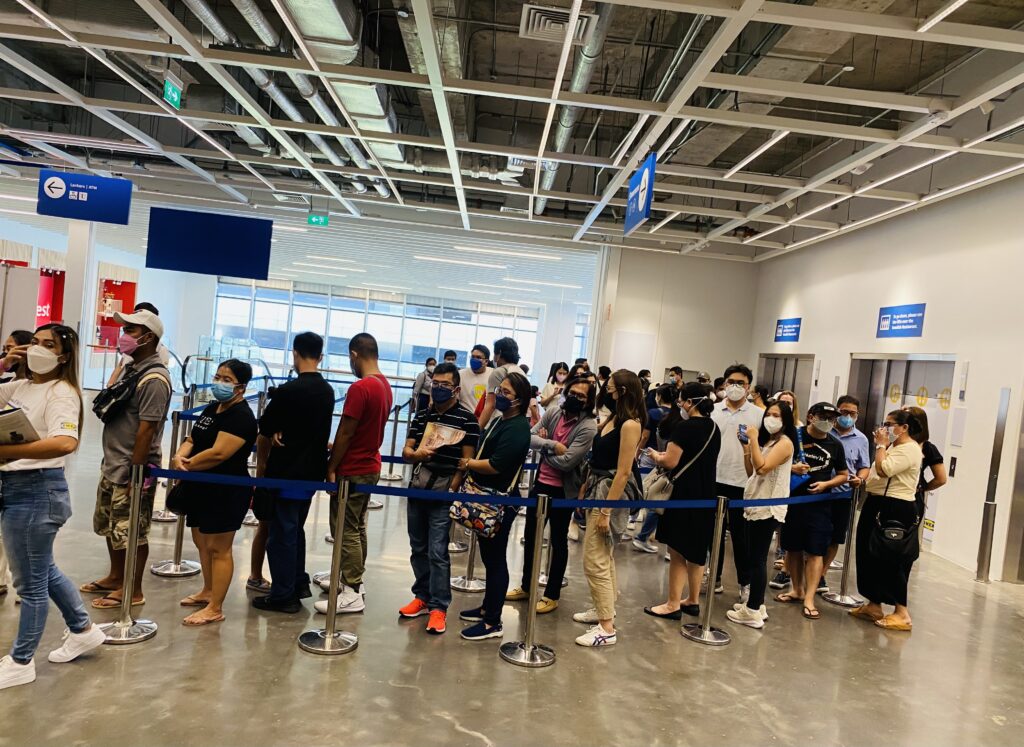 They're probably here for IKEA's famous Swedish meatballs.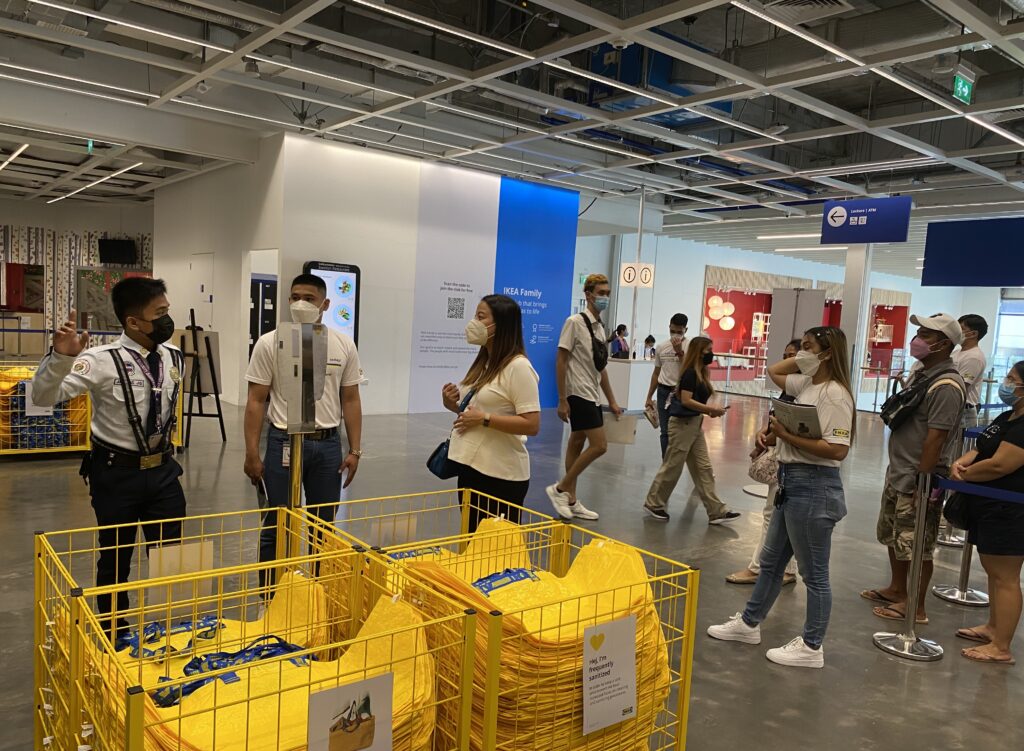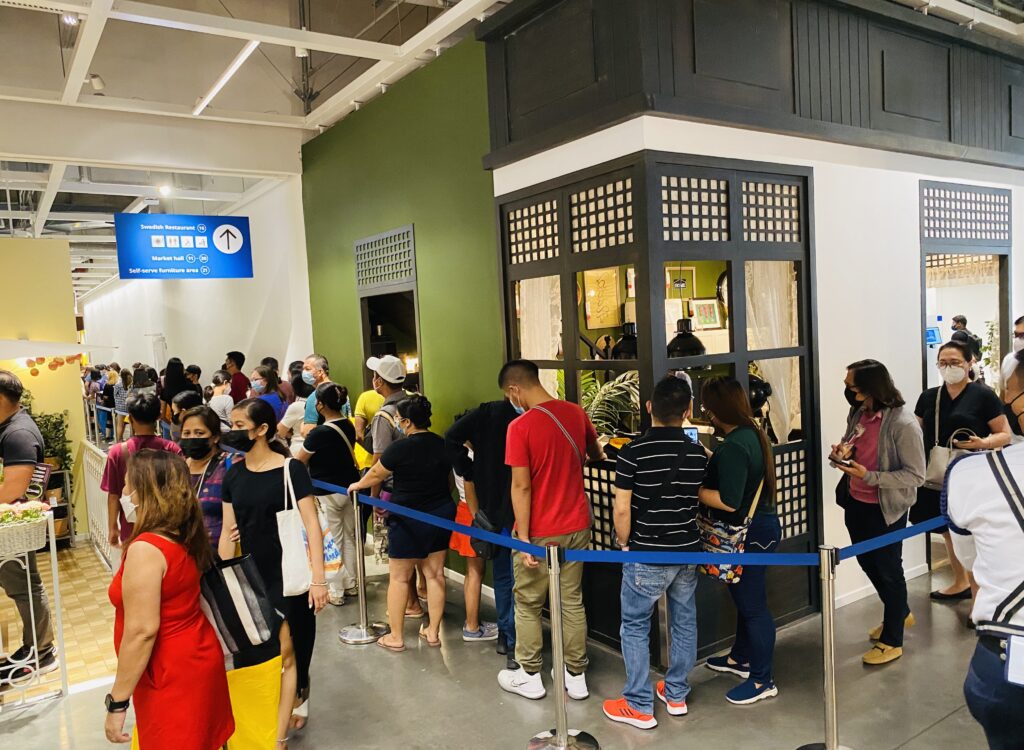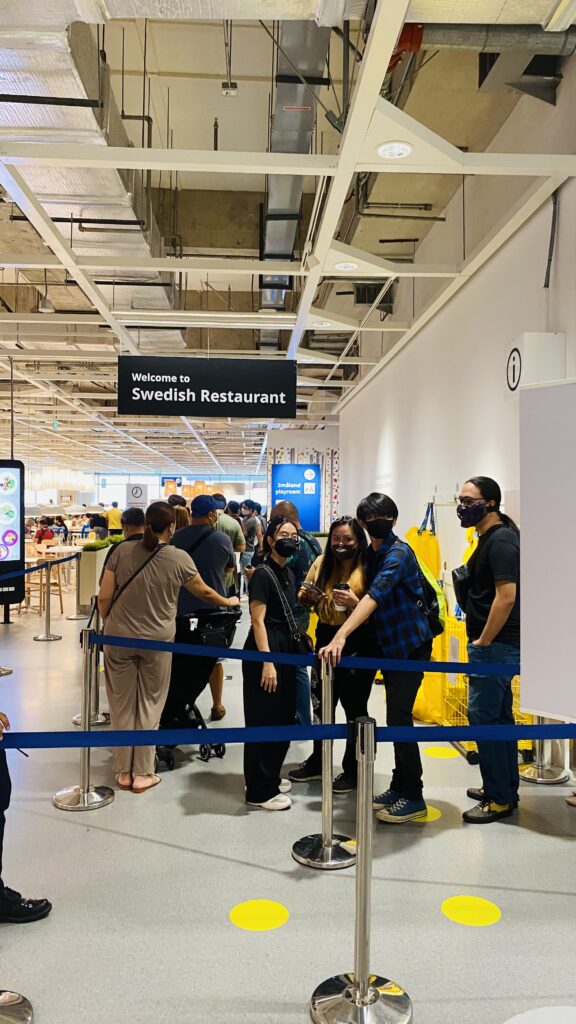 It would be great to find this many people waiting in line to buy cars from Makati Ford, Ford Cainta, and from Ford EDSA in Greenhills. Hahaha, that would be the day.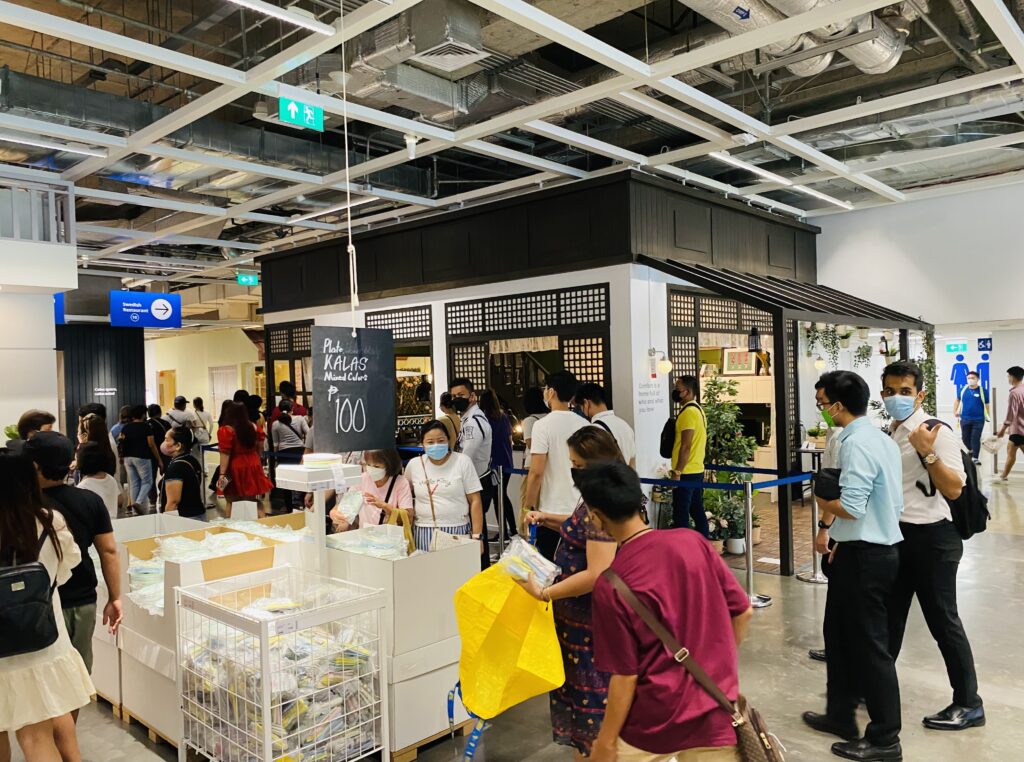 Thousands upon thousands drop their wallets into the pockets of IKEA. Siguro they were able to recover their investment in less than a year.