Our picture taking continues. We climbed, no, we took the 57 floors elevator to reach the roof top of Marina Bay Sands hotels. This is the Skypark, a breathtaking architectural marvel that is a must when visiting Singapore.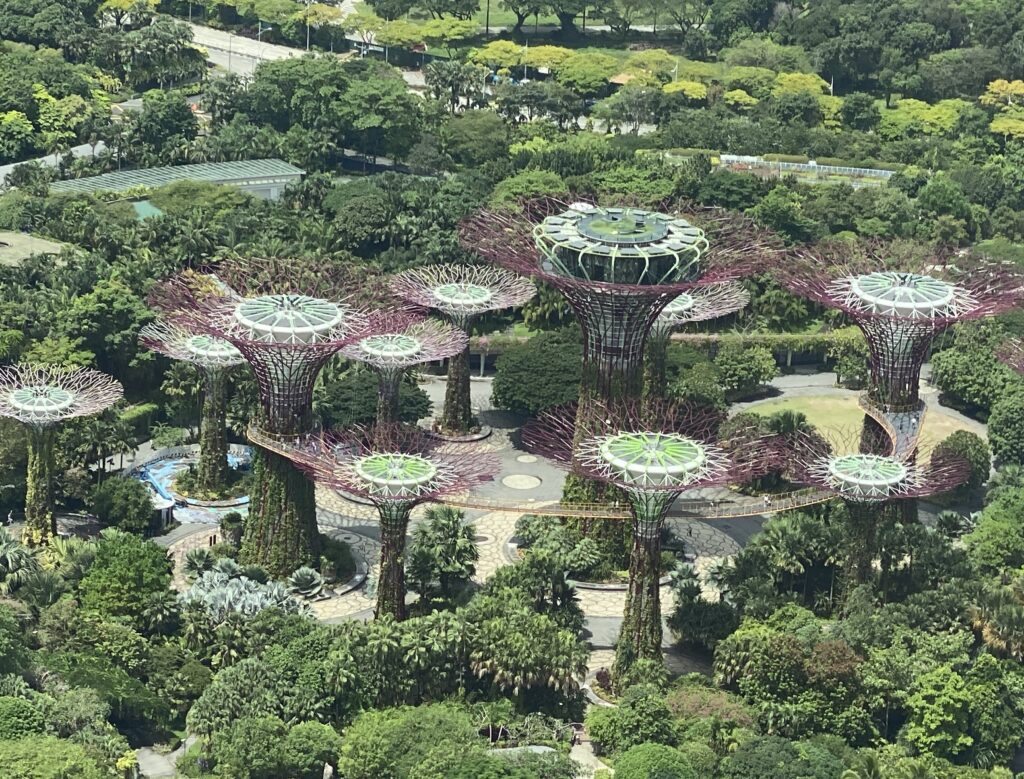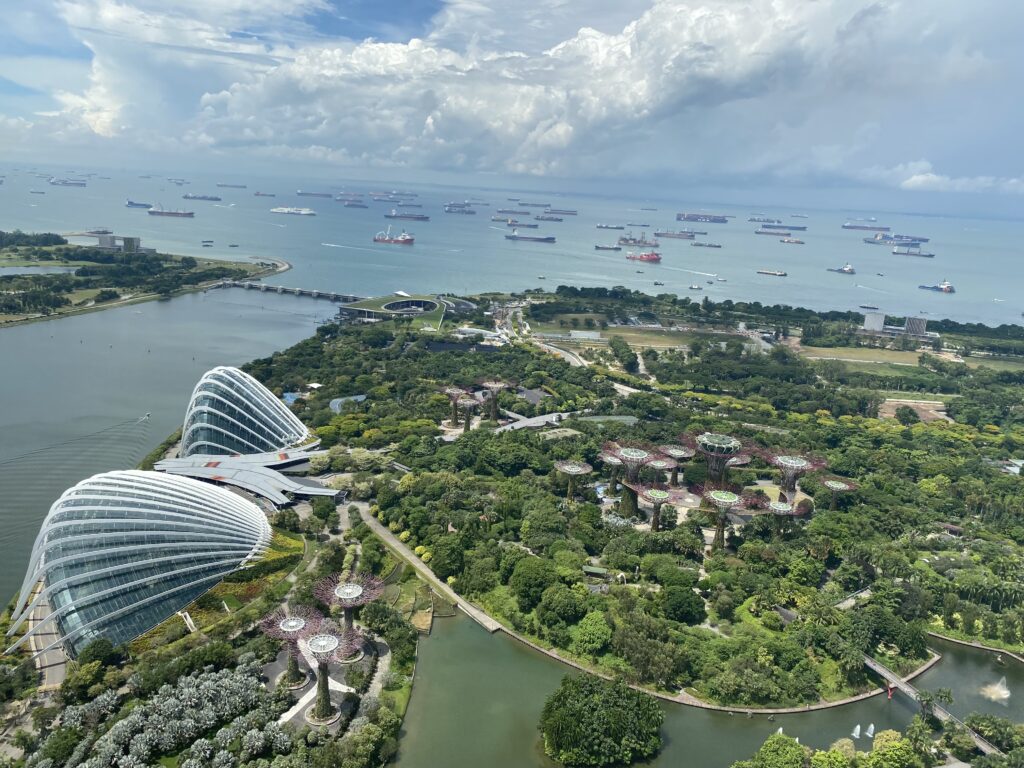 Since it's opening in 2010, Skypark had been visited by super celebrities such as TIGER WOODS, and Katy Perry. Victoria and David Beckham were here on May 9, 2014. Gwyneth Paltrow did a photo shoot for British Airways Club. Tennis megastars Serena Williams, and Maria Sharapova were here too. The list goes on.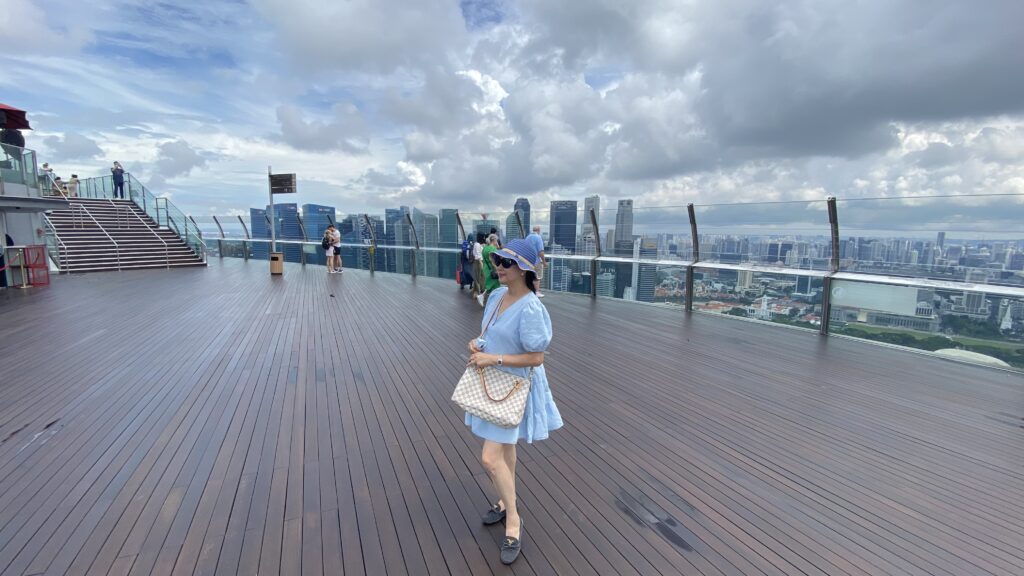 How many poses can one make?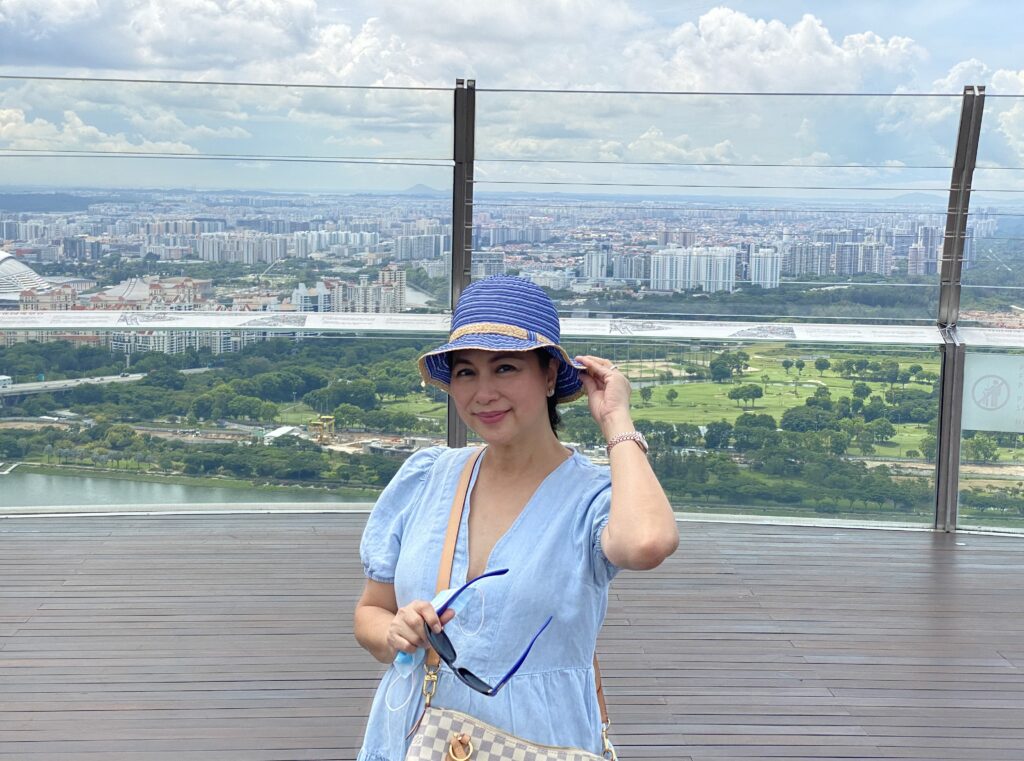 I remember once we were on top of the Eiffel Tower gasping in astonishment at the incredible view, there was a group of Filipino tourists taking pictures of their faces, sobrang close-up hindi na makita yung view. One might as well take pictures daw sa kusina ng bahay. You don't need to climb on the highest steeple to take a close up photo of your face.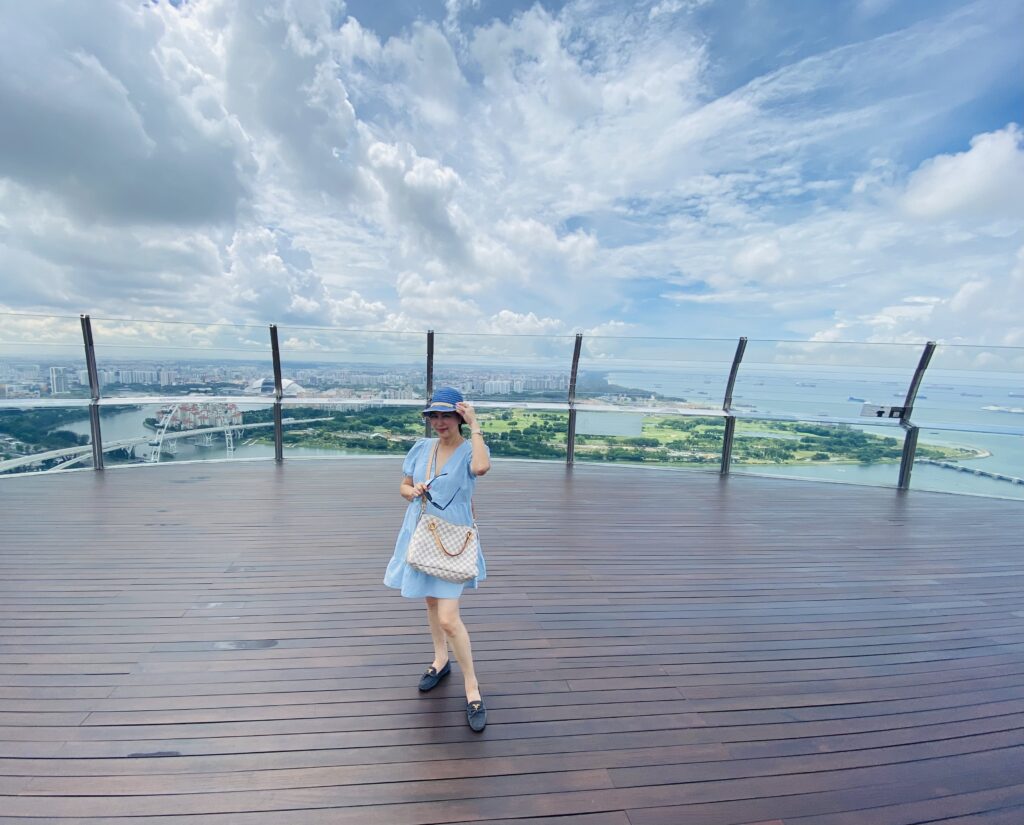 More of us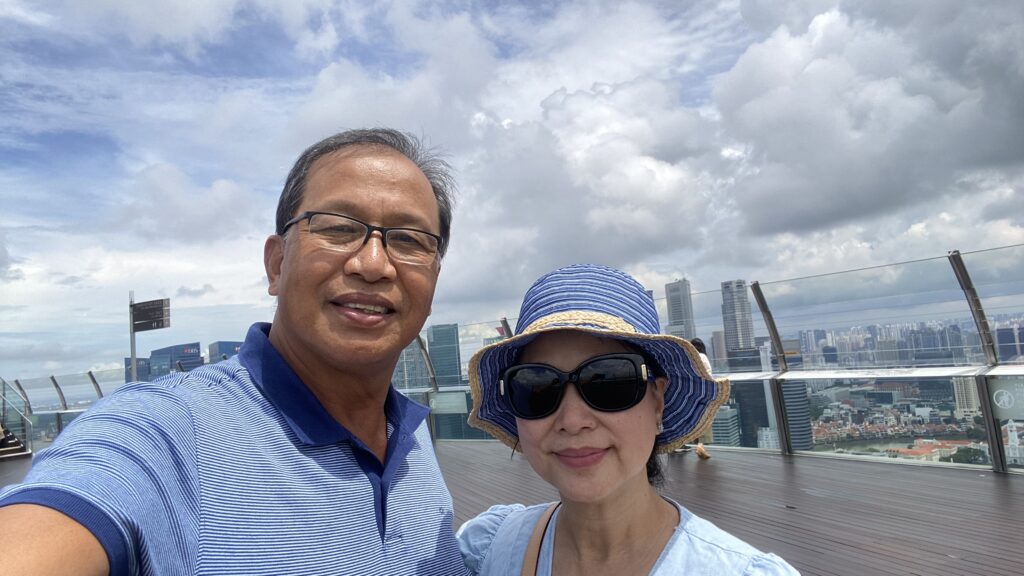 It wasn't easy taking good pictures here.   Although it was considerably quiet with fewer tourists but the wind, the sun, and the few photo bombers  who would suddenly pop-up in the frame posed some challenges.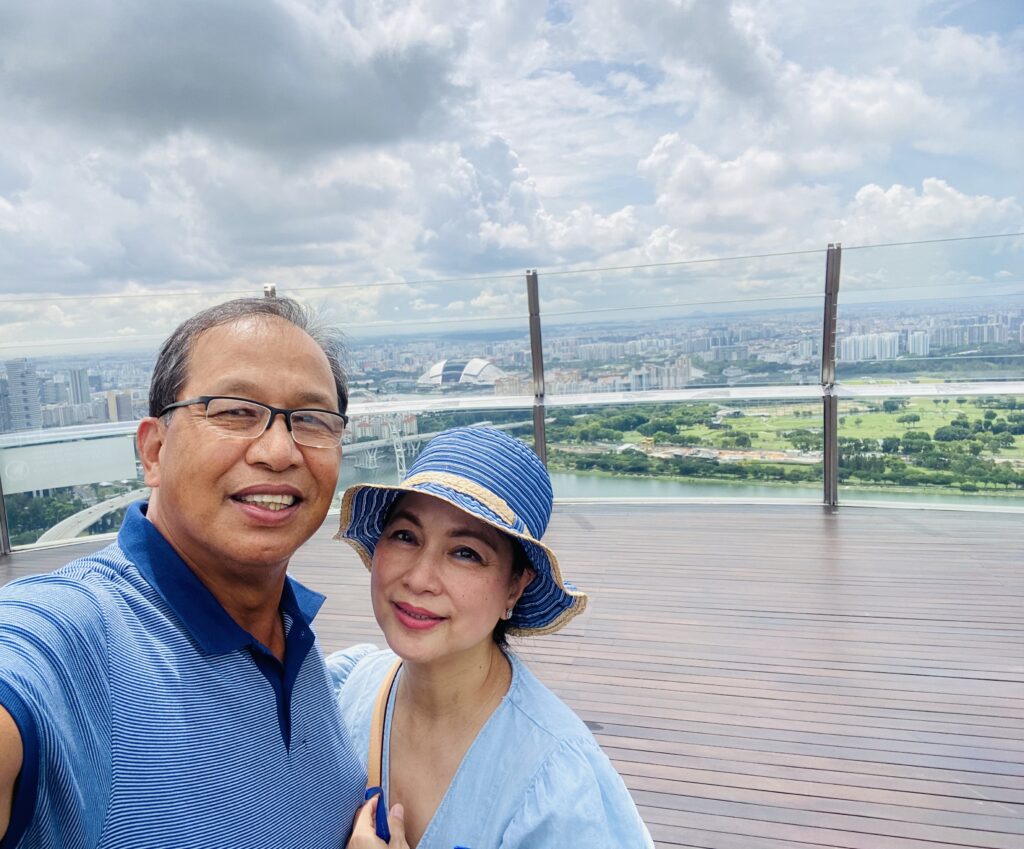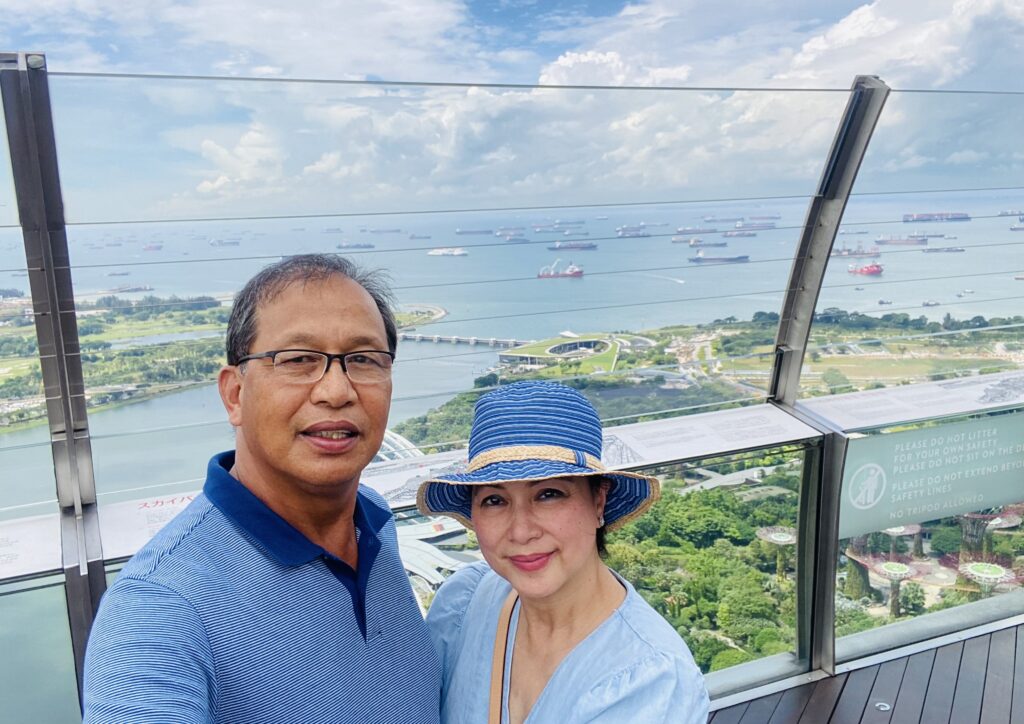 We were trying to capture the a photo of the swimming pool on the penthouse of the hotel.  Tourists are not allowed there, unless you are checked in at their hotel.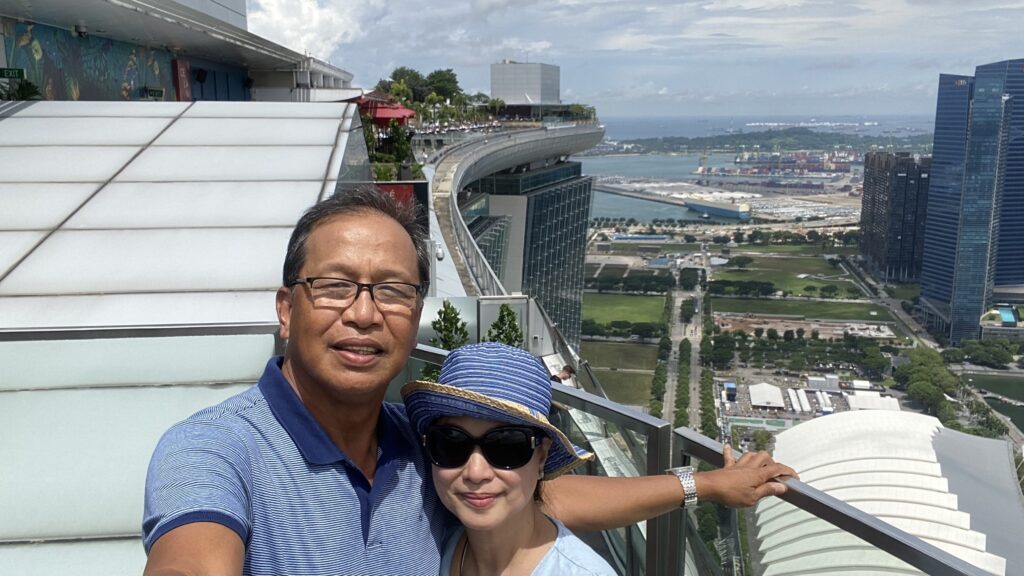 Despite Singapore being smaller in land mass, the number of buildings I see from here rivals any big city. Viva Singapore!