May 28, 2021 Friday
Check-out time at SILVERADO RESORT was at 11 am. Edmund played golf at Silverado and I wasn't sure if he would be able to finish before 11 am so I contacted the reception if they would allow us to extend up to 1 pm. Hindi daw pwede. I asked if they could let us stay until 12:30 or even 12 at least. Ayaw din. They didn't grant us any extension even a minute. We needed a car to leave the room to load our things but the hotel was not moved. They wanted us out by 11 am.
My husband knew the time limit so he just breezed through from hole to hole. He was playing alone so he could do that. He didn't enjoy his golf this morning. He was in a hurry to get back to the hotel to pick us up and load our things.
I have developed the habit of keeping the room tidy before we check out. I don't leave the hotel room messy when we leave. Nakaugalian ko na lang.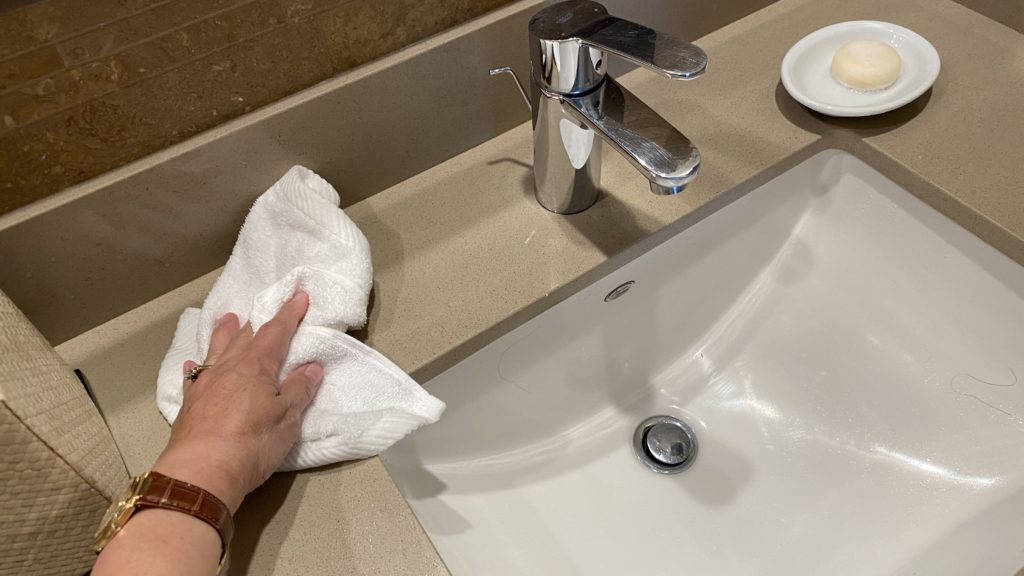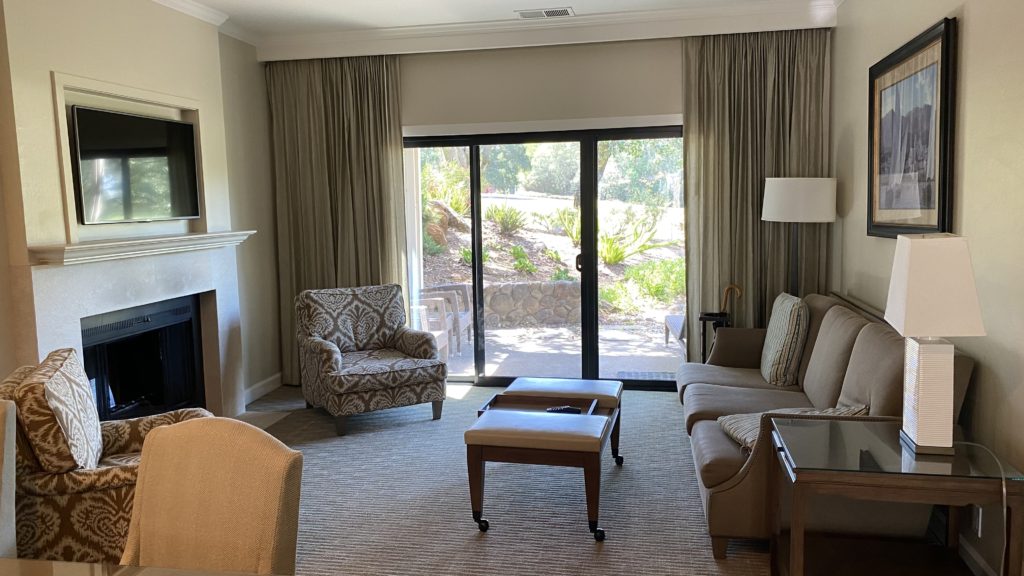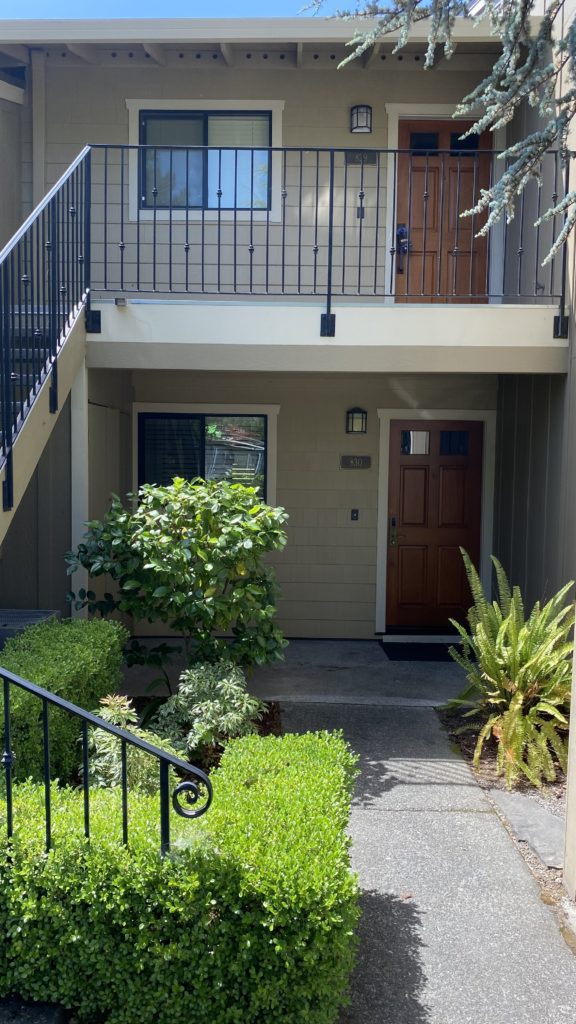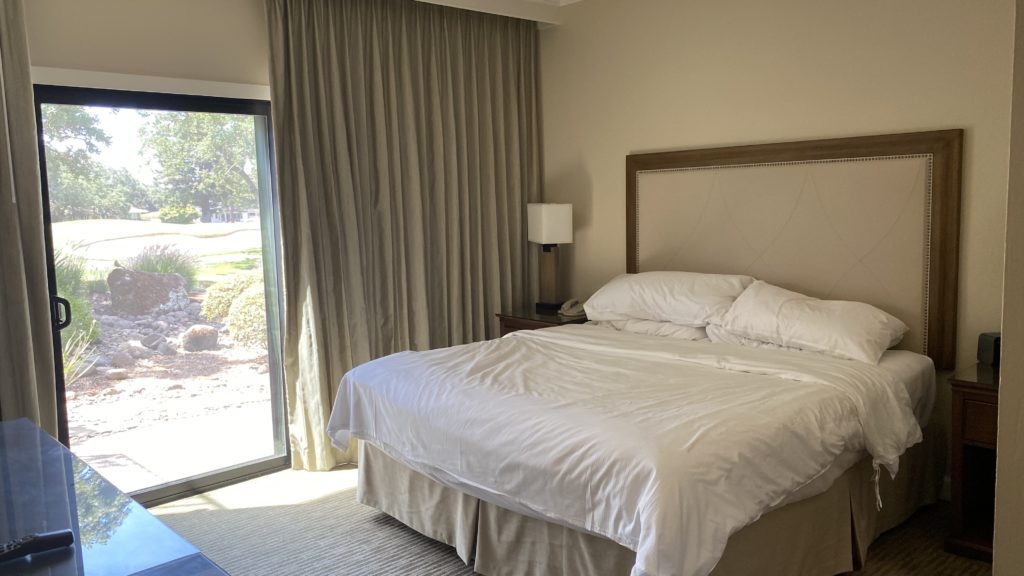 We returned the keys to the reception and I also asked for a printed receipt. Behind the reception area is a nice lanai and patio overlooking the golf course.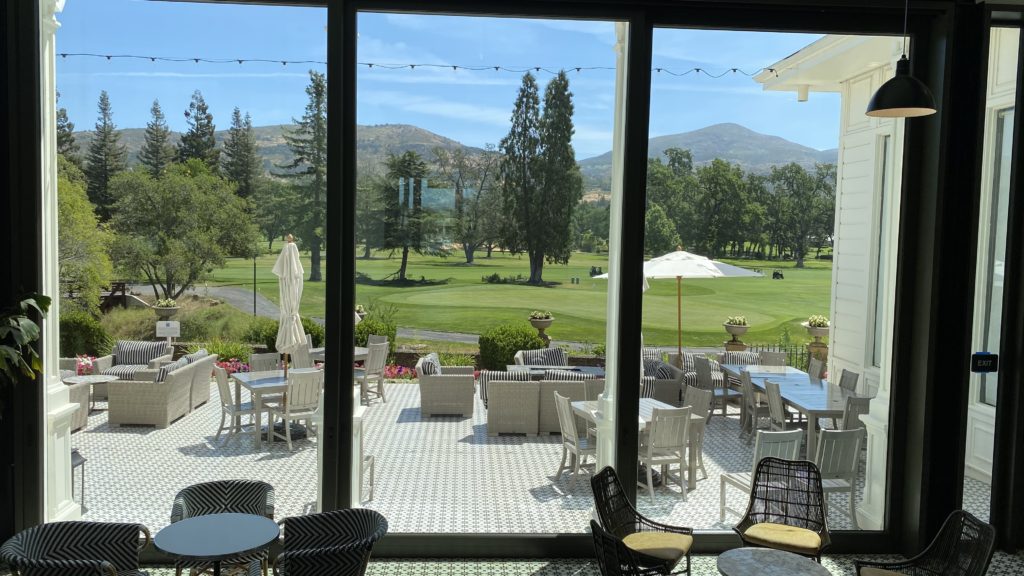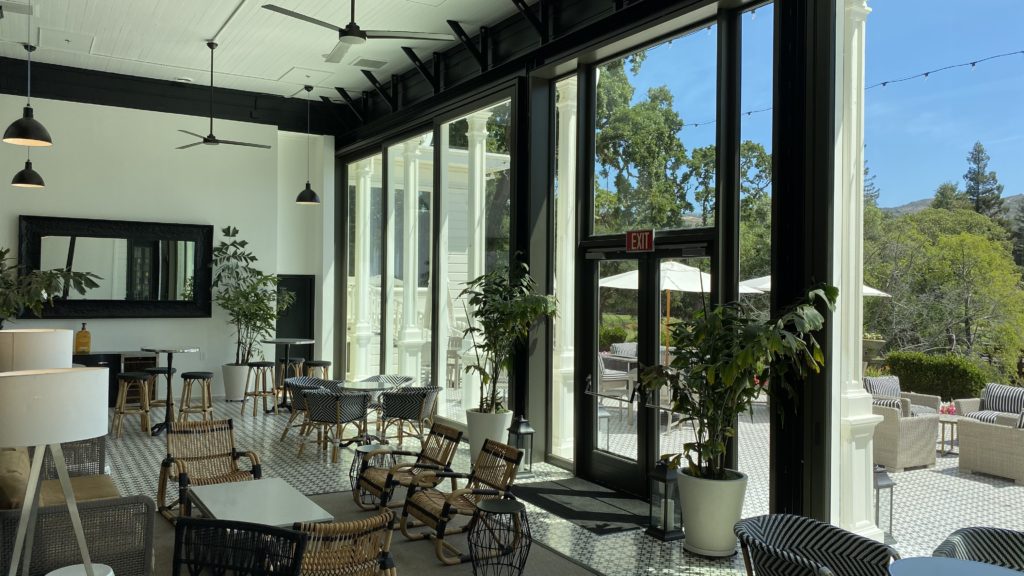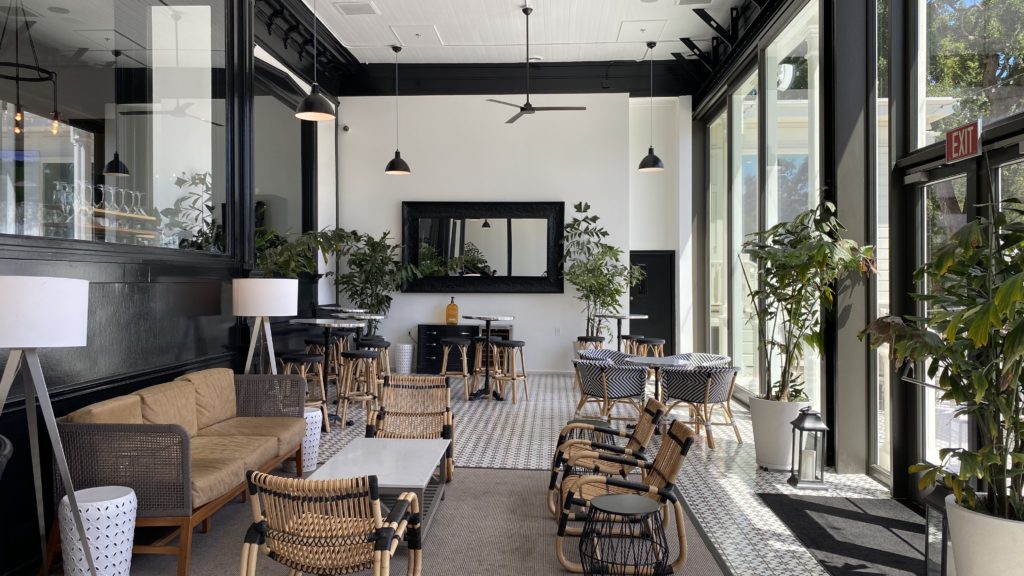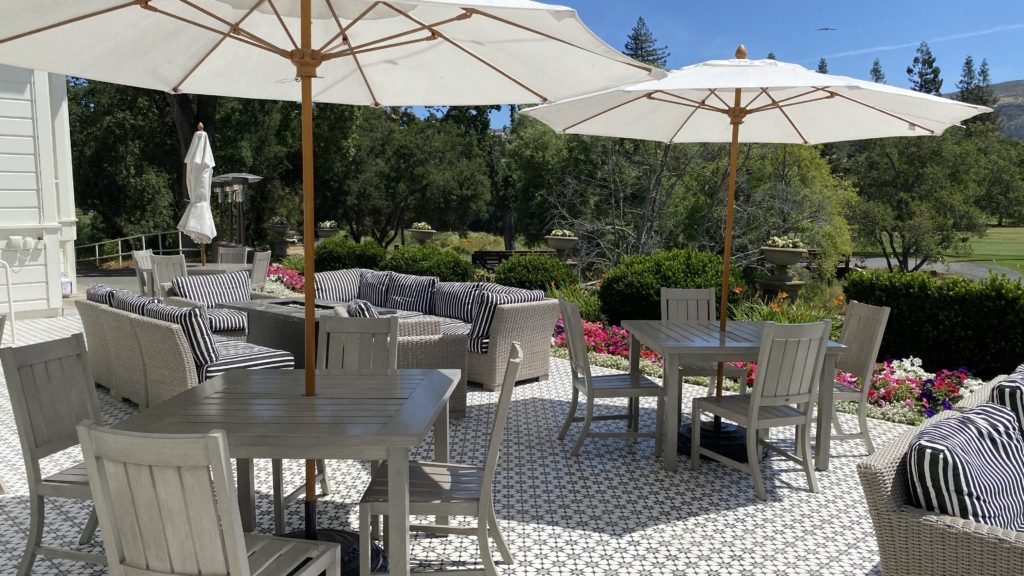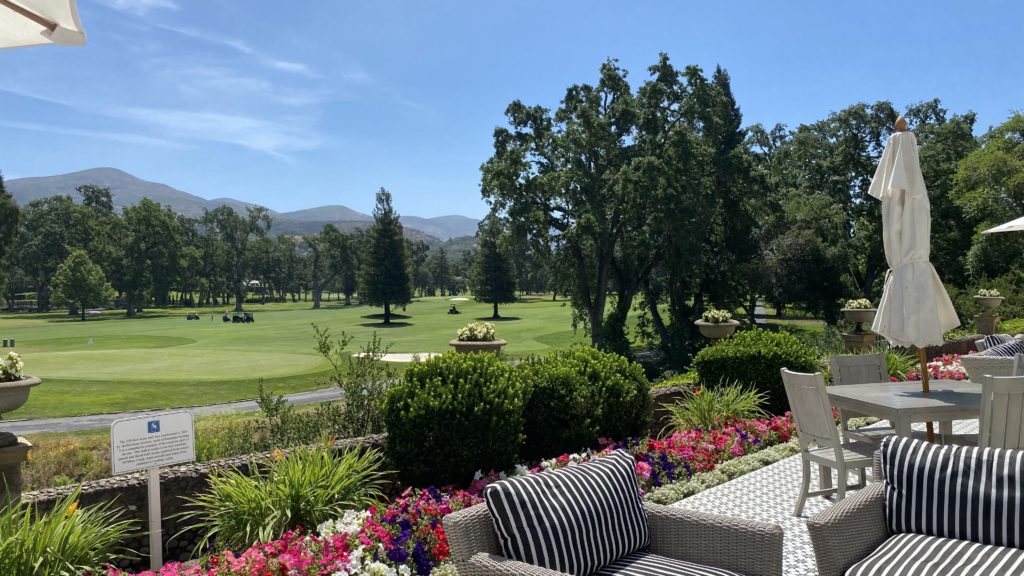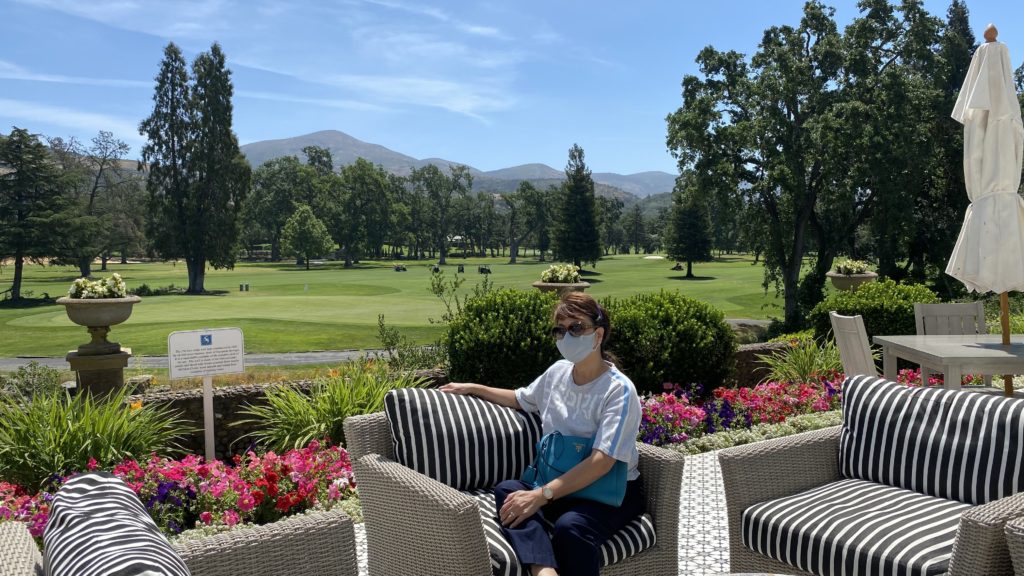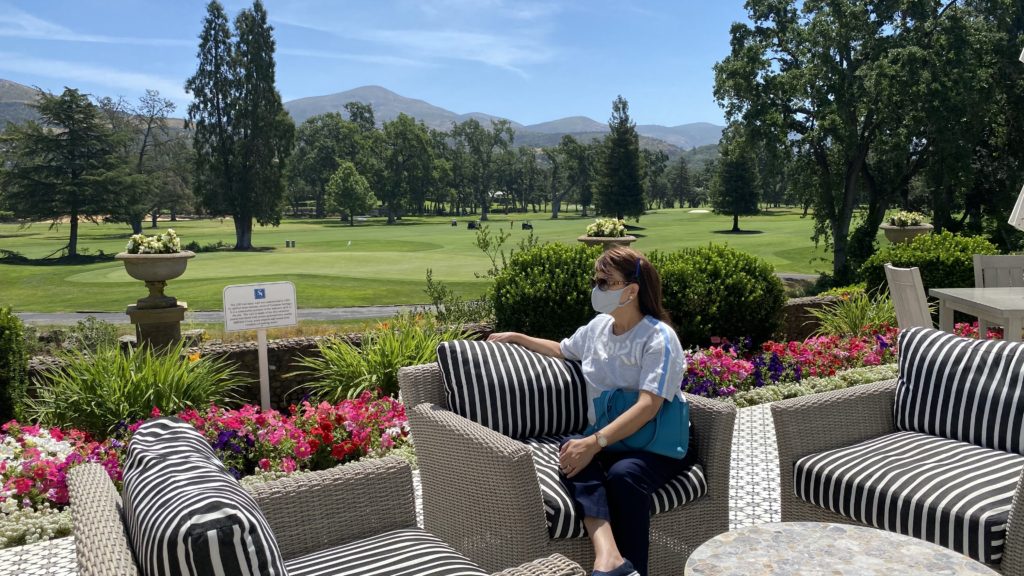 Our stay at Silverado Resort was good except for the very strict check-out time. Considering that their check-in was at 3 pm, they still have a considerable amount of time to clean the room before the next guests check-in.