May 28, 2021
Traditionally, clam chowder is thick and starchy because of the potatoes but I don't like it that way. I prefer the soup to be creamy but not starchy. I want to see whole clams in my bowl and not finely chopped. Hog Island ticks those two boxes. Lately, their soup is lacking in deliciousness but I still like it, I just wish the restaurant reviews the recipe. Maybe it needs a dash of this and a pinch of that.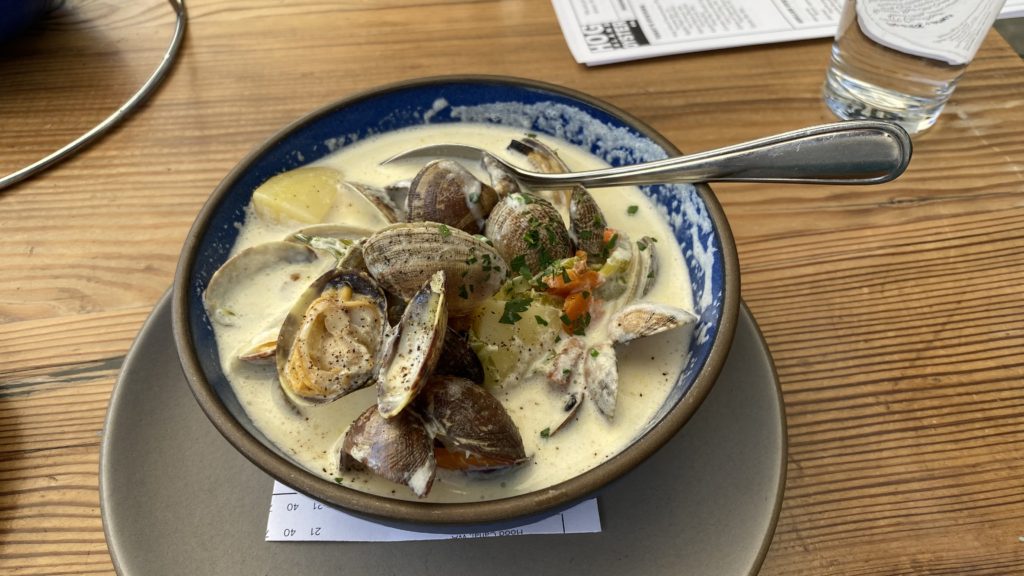 I like oysters but I don't eat just any oyster. I don't touch huge ones and those found in buffet restaurants. I also don't buy from the seafood market. I don't order oysters not because they are on the menu. I am only confident eating those from Via Mare Restaurant in Manila, and from Hog Island here in Northern California.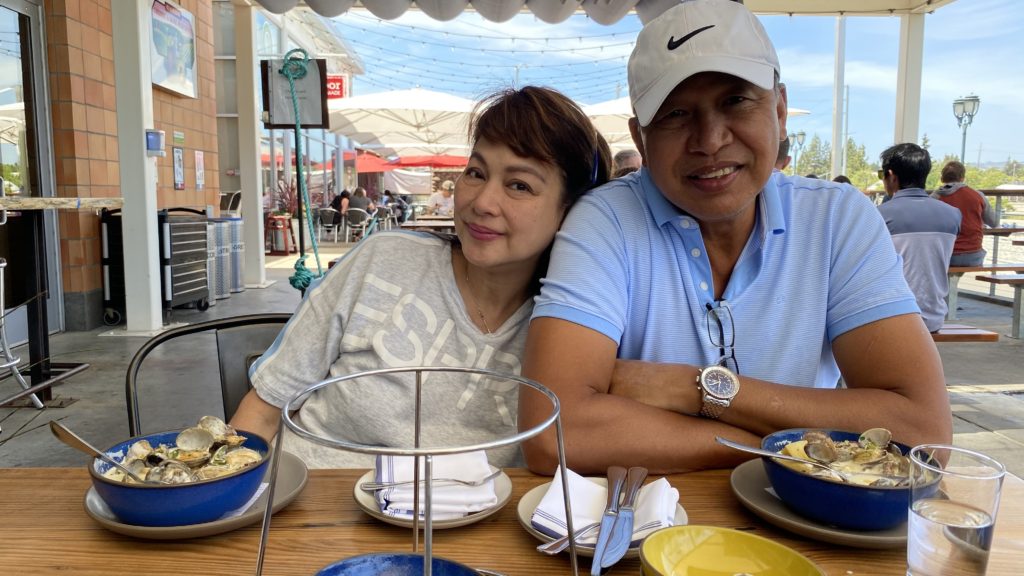 After lunch we have some extra time to explore the specialty stores at Oxbow Market. Books are special to have. Let's continue buying and reading them.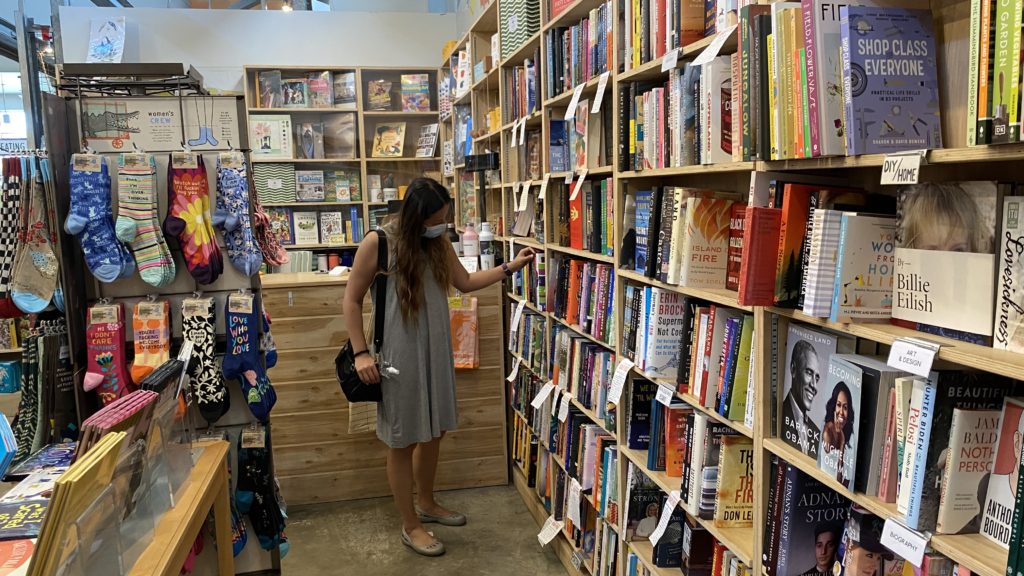 Kunwari he also reads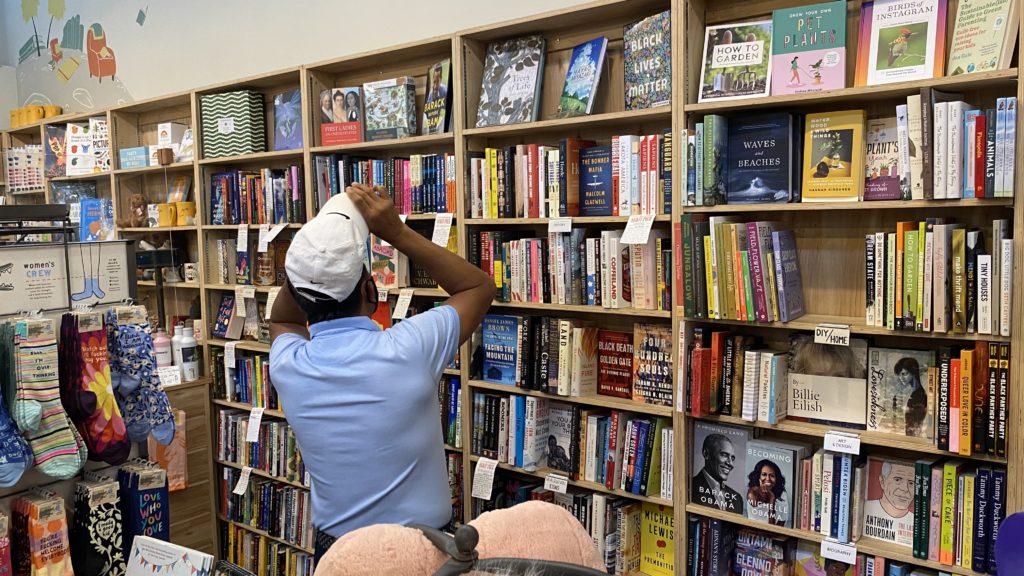 Cherries are nostalgic to Edmund's friend Pong. He asked me to take a photo so he could send to Pong.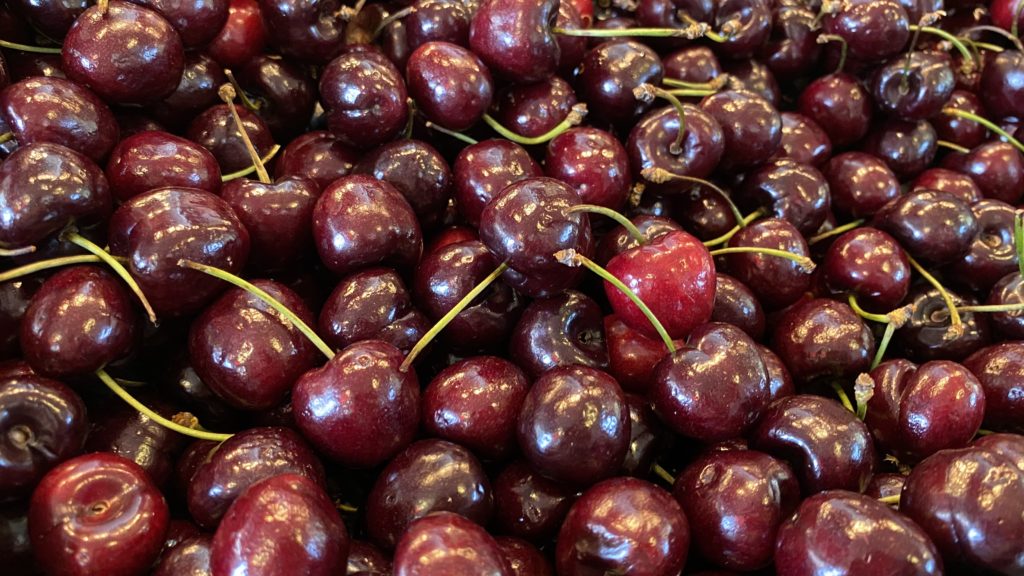 Amish popcorn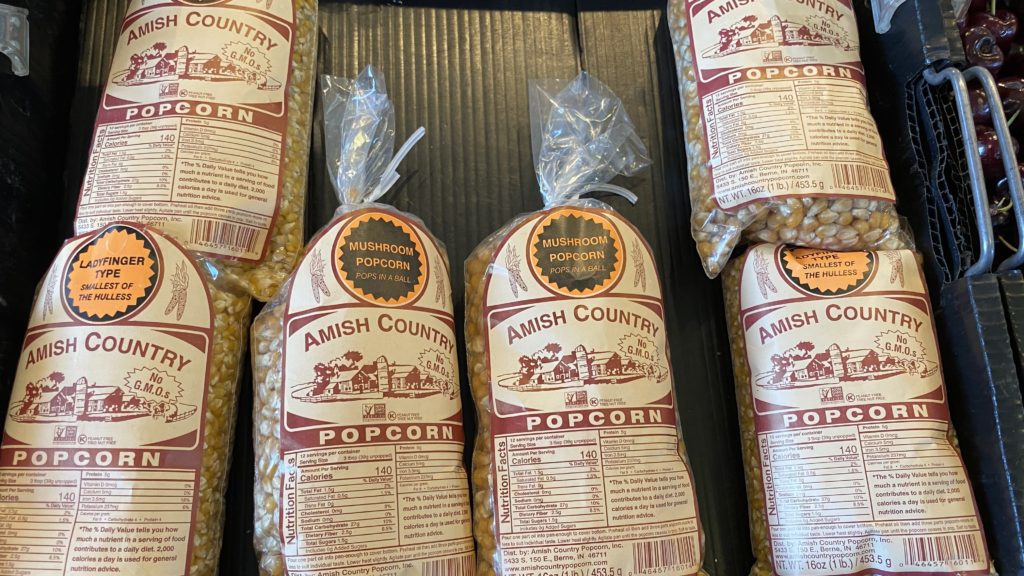 I've been to Oxbow many times in the past several years. It's such a relaxing market to visit. Small specialty stores appeal to me.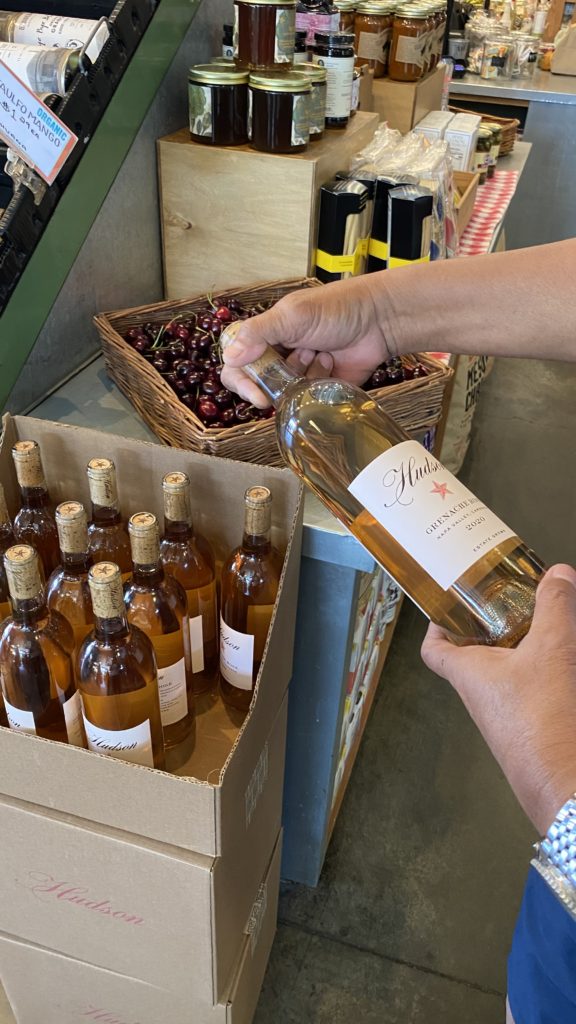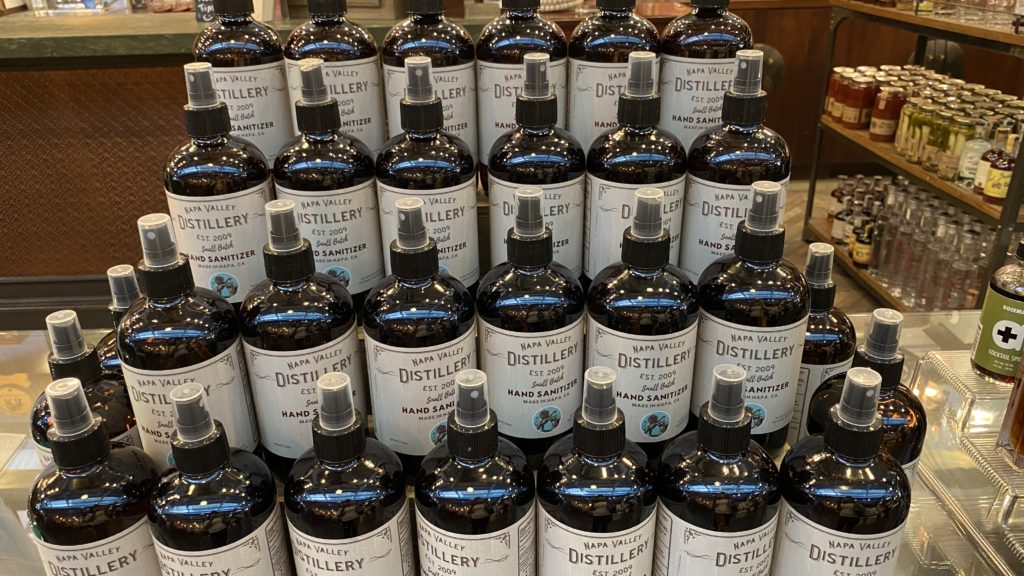 I got stuck infront of this store. Na-traffic ako! I must have spent at least 20 minutes nakatunganga dito sa mga French provincial table cloths. The colors were so vibrant and I couldn't decide which one would suit my color motif at home.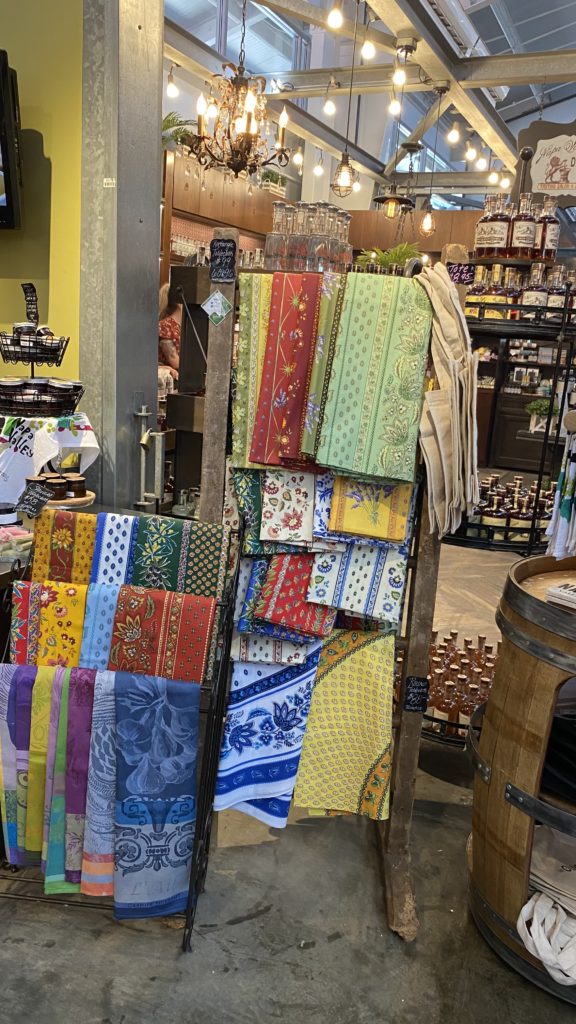 I was relieved when I saw the label, Made in France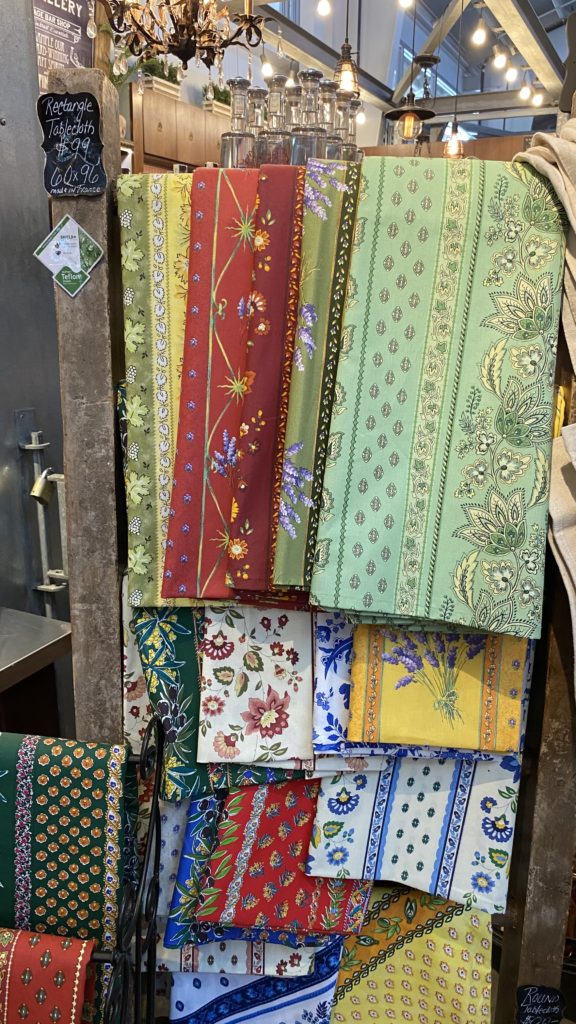 I almost bought this green color. Sa haba ng prusisyon, sa blue rin ako bumagsak.