In preparation for their travel back to the Philippines in May, Edmund and Oyen had Covid testing to make sure they would be fine. My husband couldn't stand the thought that he could be positive when tested upon landing in NAIA, and would therefore be brought to a government facility. Napi-freak out sya everytime this possibility entered his mind.
Getting an appointment for a swab test here in May / June was very easy and no waiting. You could call today and go tomorrow morning. No line. And best of all, the swab tests which would normally costs P8,000 in Manila here is free.
I didn't go with them because of two reasons– I was scared to undergo the swab test because I heard it was painful. Sinasaluksok daw yung loob ng ilong, natakot tuloy ako. Some said they had nosebleed. Secondly, I was afraid to know the result. Baka lumabas positive ako then I would hike up the mountains and live there forever, I was depressed that time so my imaginations were wild.
Edmund and Oyen's tests were negative. I breathed easy because if they were negative that meant me too.
They are again trying to hop on a plane to go home to Manila soon so they went back for another round of swab tests. The appointment scheduling was longer this time and they were asked to go to another city for the tests. They had it last Friday morning and until now there are no results yet.
I was supposed to go with them but I had an important Zoom meeting on that same date and time.
I went on Monday morning instead. Edmund drove for me, guiding me, explaining what to expect, coaching me what to do. He is a pro having undergone the test twice.
Makeshift facility beside a hospital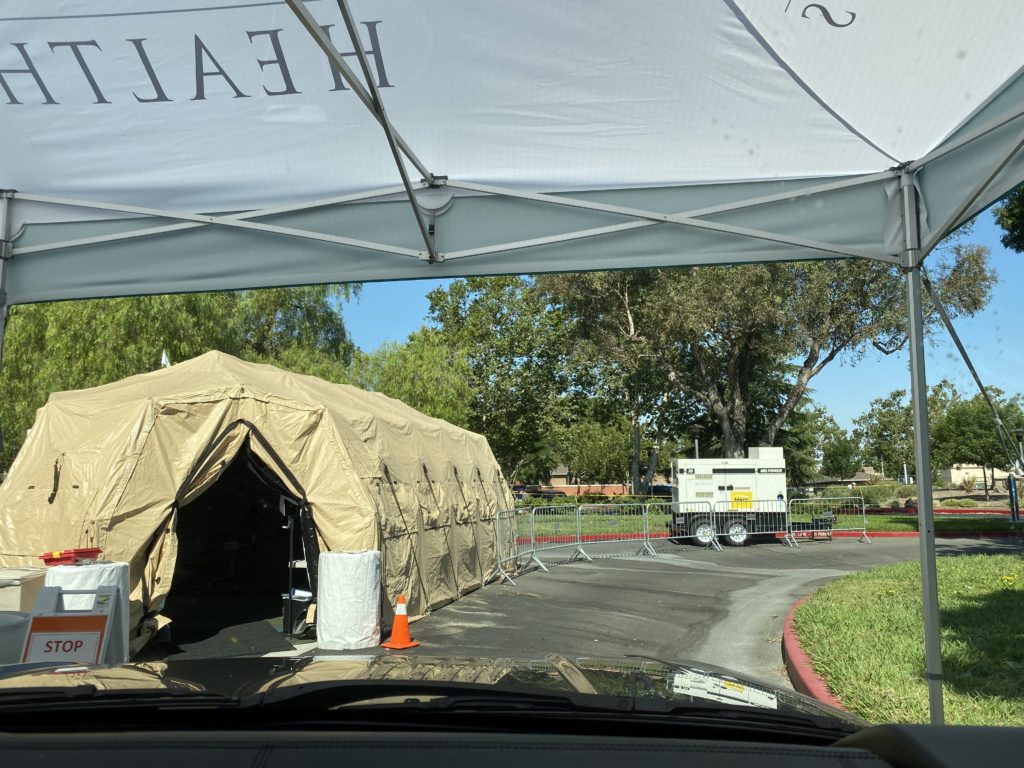 There was a three-car wait and I was shaking while waiting. I was freaking out. Feeling ko para akong nag le-labor. My husband couldn't understand why I should be nervous. Hindi naman daw masakit.
When the nurse (presumably) came to my window side, she asked if I have symptoms. When I replied no symptoms she asked why I wanted to get tested. Wala lang, mabuti na yung alam ko. I don't want to be asymptomatic and go around town sprinkling people with the ugly virus.
Today I received a text message from the health center.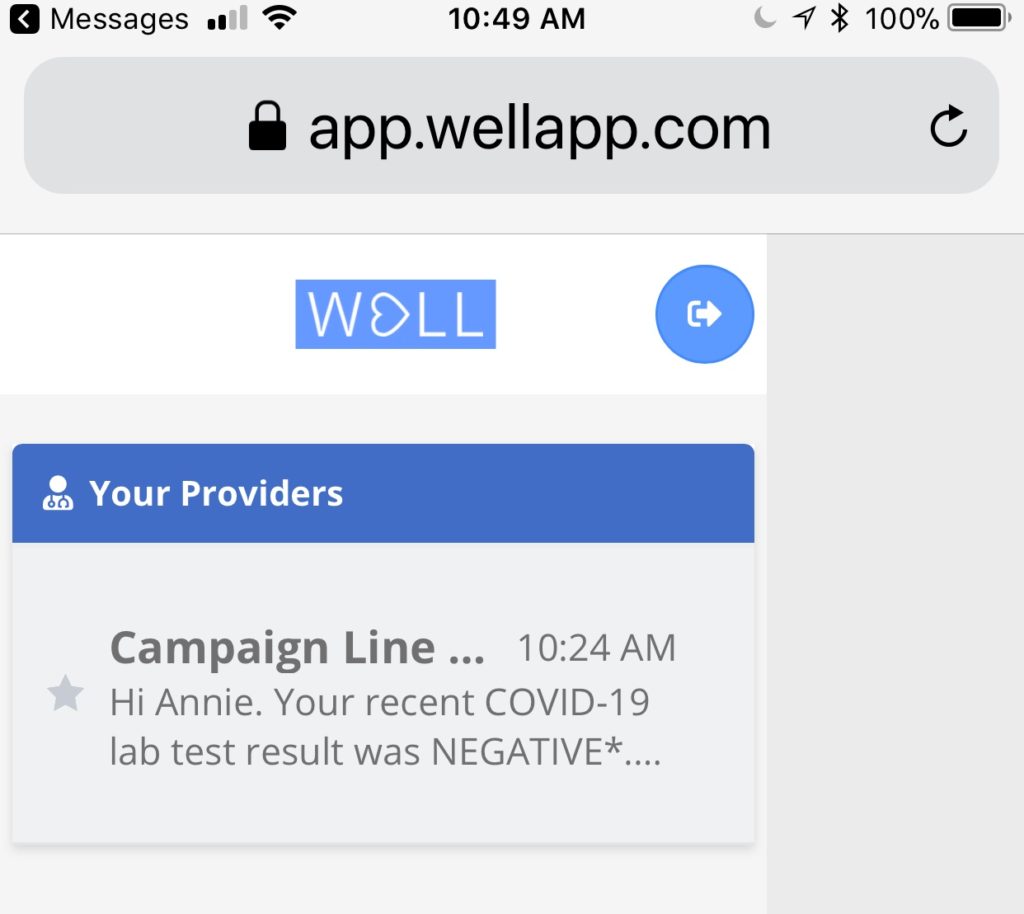 Yehey negative ako, negative ako, yeh yeh Vonnel.
My husband says if I am negative that means he and Oyen are too.