July 16
South Lake Tahoe is a popular resort city in the Sierra Nevada Mountains in California.   It's a popular ski resort and therey have several beaches too.
We didn't feel that it was far because we enjoyed the scenic route 50 and we were excited too.  Some people hate field trips or long drives.  Me no.  As long as the vehicle is comfortable, the driver is great, I enjoy drives.  To begin with I am usually the passenger only so I really get to enjoy looking outside the window, enjoying the valleys, prairies, small towns, the tall trees.
The four hours drive from San Francisco to Lake Tahoe  didn't seem long, Parang malapit lang,   Parang na traffic lang ako coming home from Tagaytay.
On our second day,   we were too lazy to go out in the morning so we just stayed in our respective beds.  Tig-isa-isa kami ng kama.   Kanya-kanya kami naka-tunganga sa celphones.  That's the new definition of family bonding time.  You are all under one roof but glued on your individual phones and occasionally talking to one another only like "gutom na ako".
We managed to get out in the afternoon and explored this beautiful tourist city.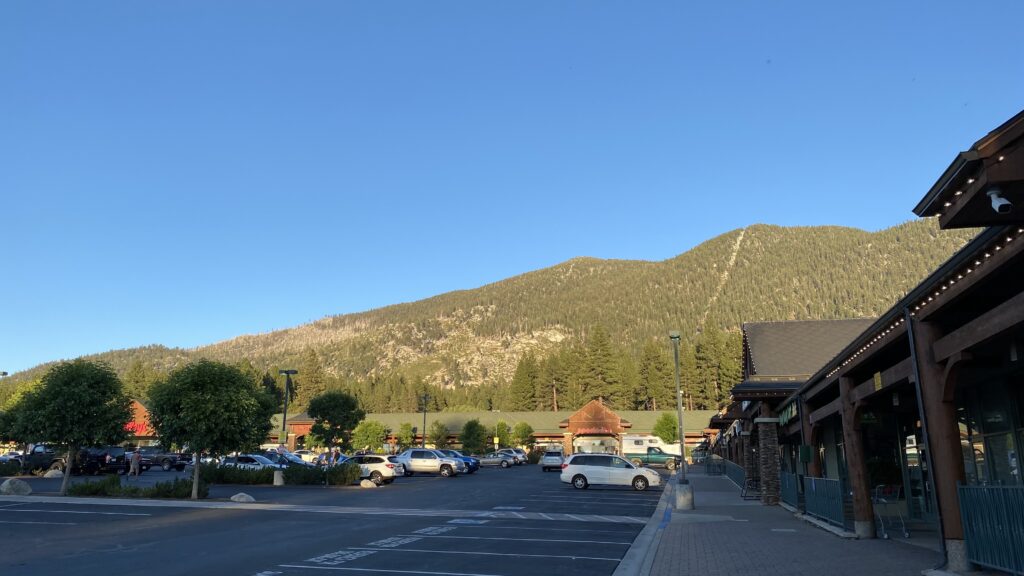 South Lake Tahoe is a family resort  town with something for the whole family to enjoy — beaches, picnics, golf, ski, shopping, eating.
The horse carriages are a nice way to explore the main streets.
5:34 pm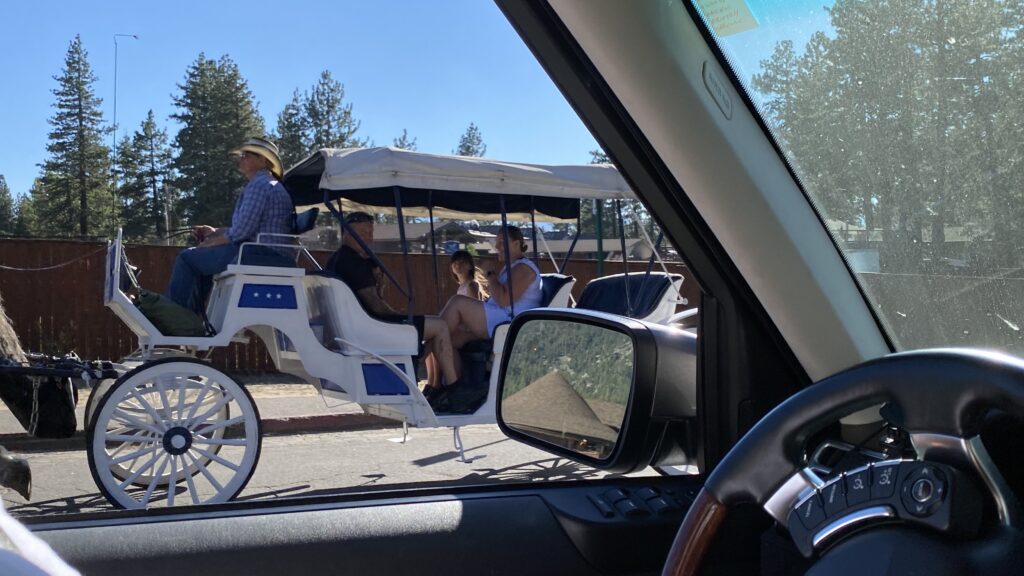 This place is known as a ski resort but even without snow, the scenery is so beautiful.
5:49 pm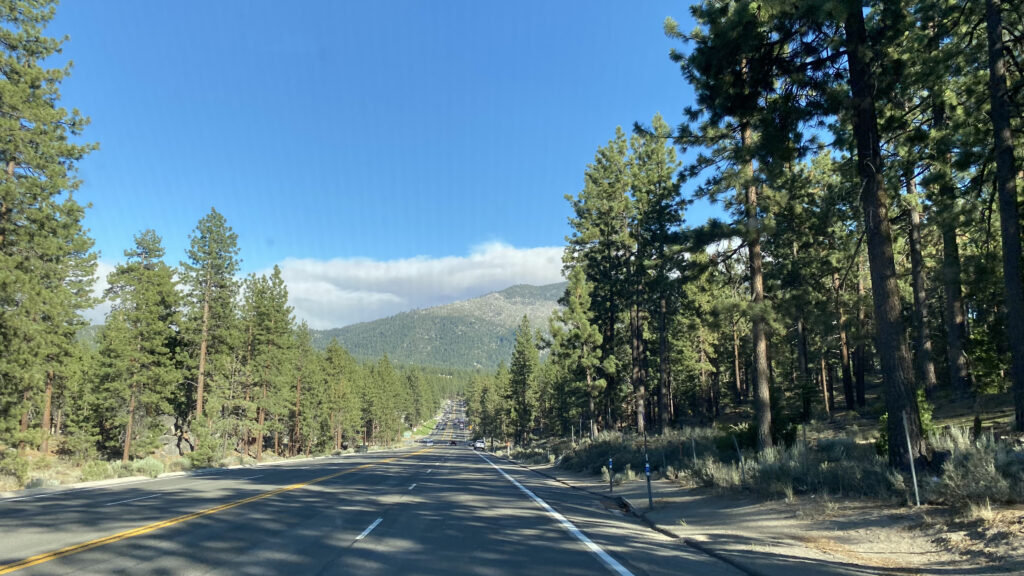 Come winter time I could only imagine those mountains are covered in snow.  If we have the time and energy,  it would be nice to stay 3 days here in January 2022 to see the snow.   Kaya lang nahihirapan na ako pag super ginaw.  I hate to wear 6 layers of clothing and thick, heavy boots.
6:18 pm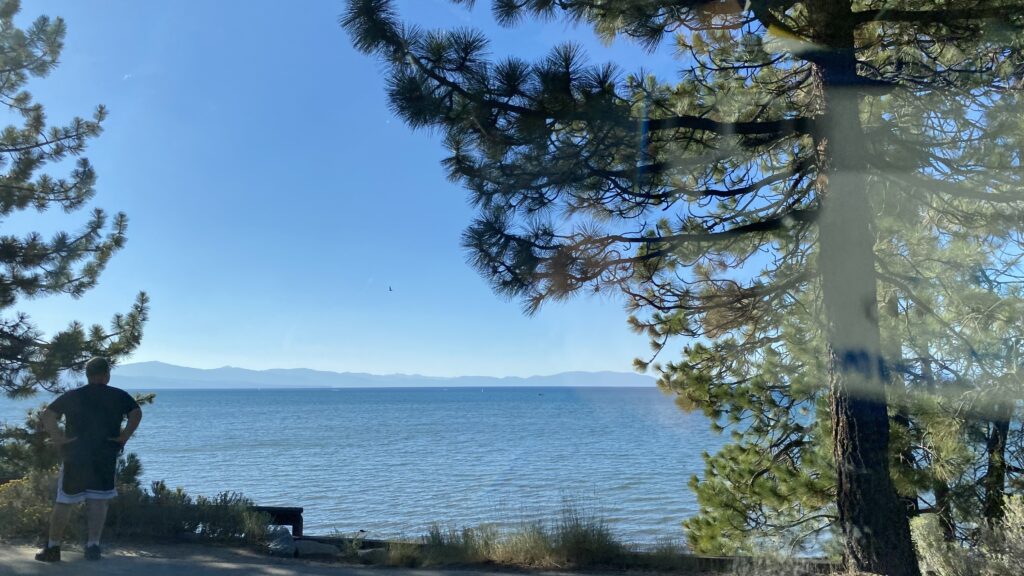 Some years ago on a flight from Manila to San Francisco,  I sat beside a guy from one of those old rich clans from the Philippines. He told me he graduated from University of San Francisco (USF).   He has a house here in Tahoe.  From the airport he went straight here,  I wasn't sure if he rented a car.   I still remember the guy's mestizo profile but I no longer remember his name,   I am trying to remember his surname…. Magsaysay of the shipping lines? Basta ang apelyido nya ay yung mga born rich sa Pilipinas.
Our neighbor Bernadette's sister also lives here in Tahoe.   Some rich people from Manila have vacation houses here, log cabins in the woods.   I can see why they would want to have a nice cabin here.  I like this place too.  It's been two decades since we were last here.  Liit pa si Nyke.  It's such a nice place pala.  From now on I would like to come here more often like once every other year.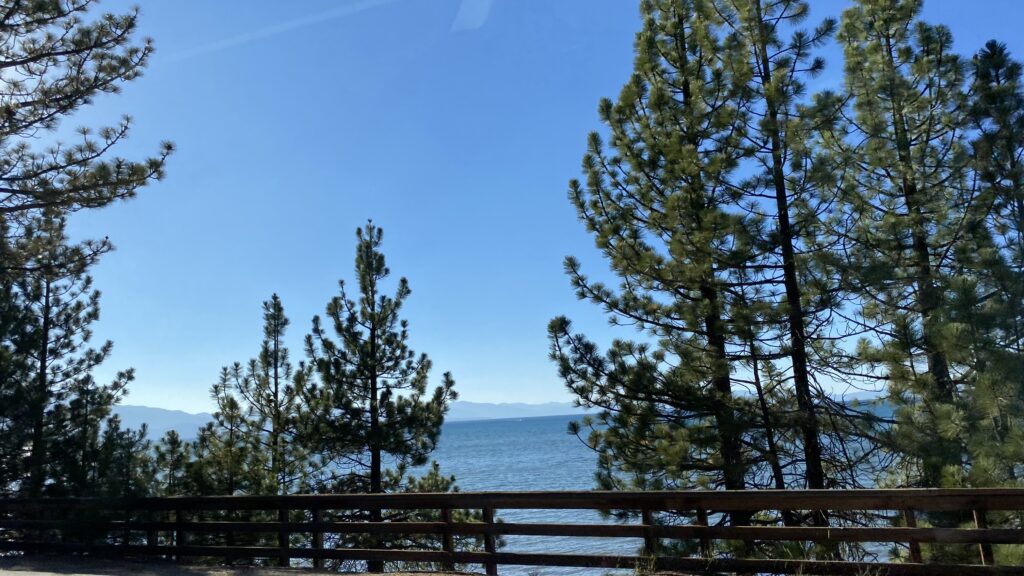 I am changing,  parang I am beginning to think of living near a lake like this.  Yung malinis, hindi madumi at mabaho like Laguna Lake.    I like dreaming.  I like wishing.  This is my nature.  There's nothing wrong with being a dreamer. Dreaming takes us to a different world, a world where we can express our individuality.  A world we can call our own.  Some dreams may become realities if we work on achieving it.   As a little girl I had several  dreams and you would be surprised at how they turned into realities.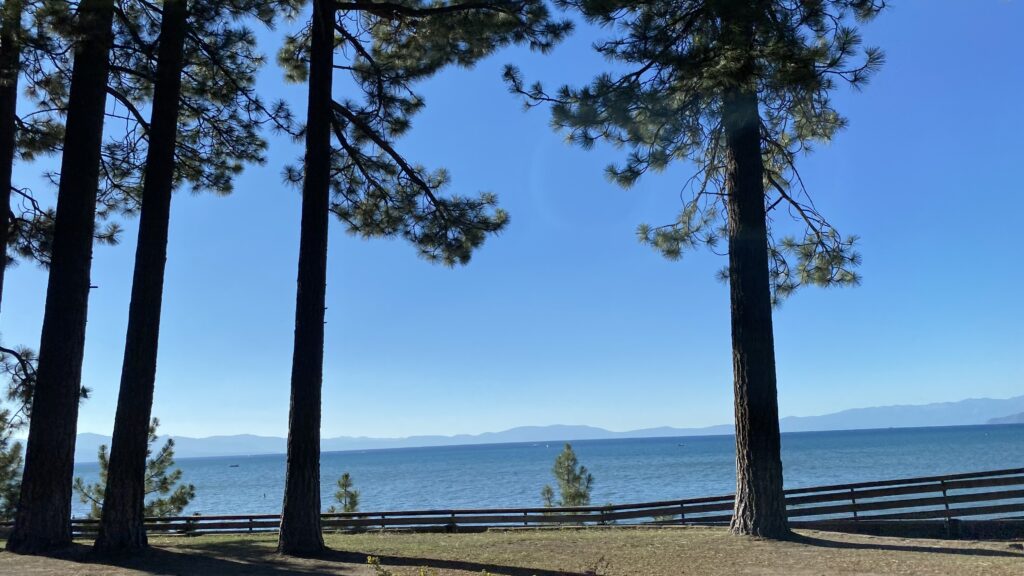 Looks so serene   Staring at beautiful sceniers is relaxing.
6:19 pm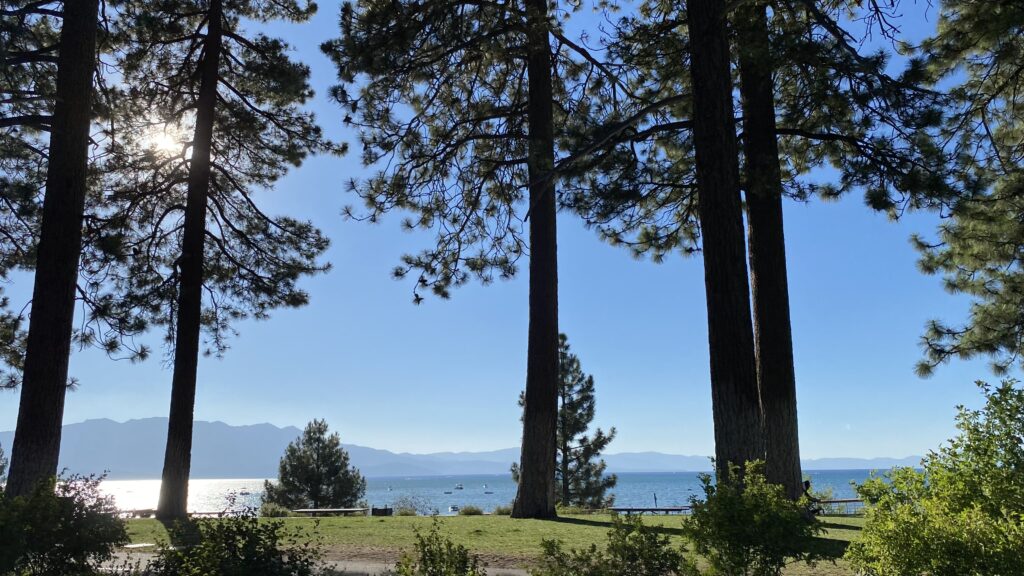 The millions of majestic pine trees make this city.   I hope global warming doesn't damage these trees.  Wildfires are becoming so frequent in the past five years and getting closer to communities,  It's worrying.
6:36 pm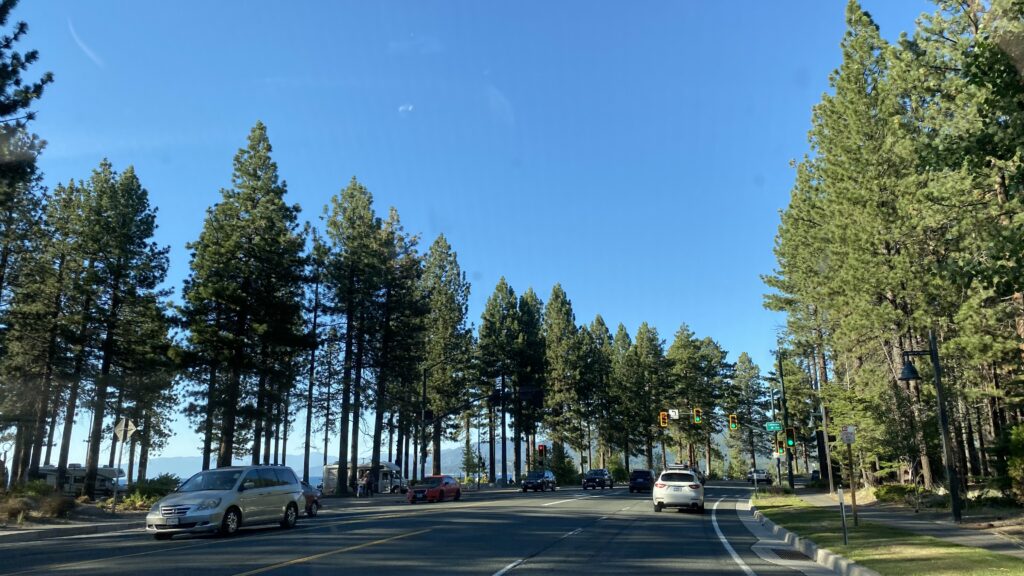 My son has online classes so we dropped him off at the hotel, then Edmund and I headed out to find food.  The only fine dining restaursnt is in the casino and we didn't want to gomthere kasi naka tsinelas lang kami. Hindi kami nakabihis panghotel.
Afyer driving back and forth Lake Tahoe Blvd,  we ended up in Denny's.  For some reason, Denny's has become my favorite diner three years in a row.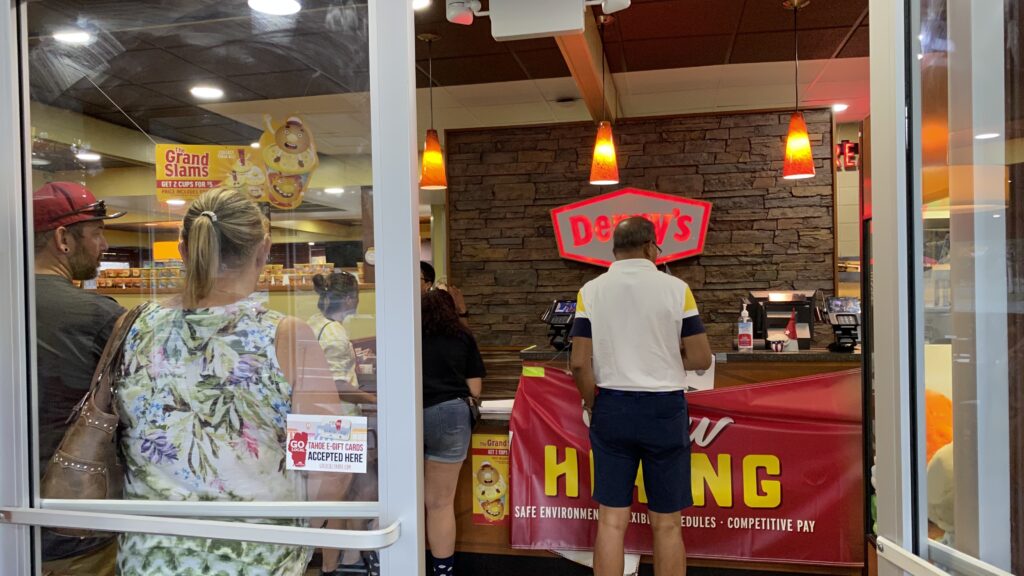 They are short of staff.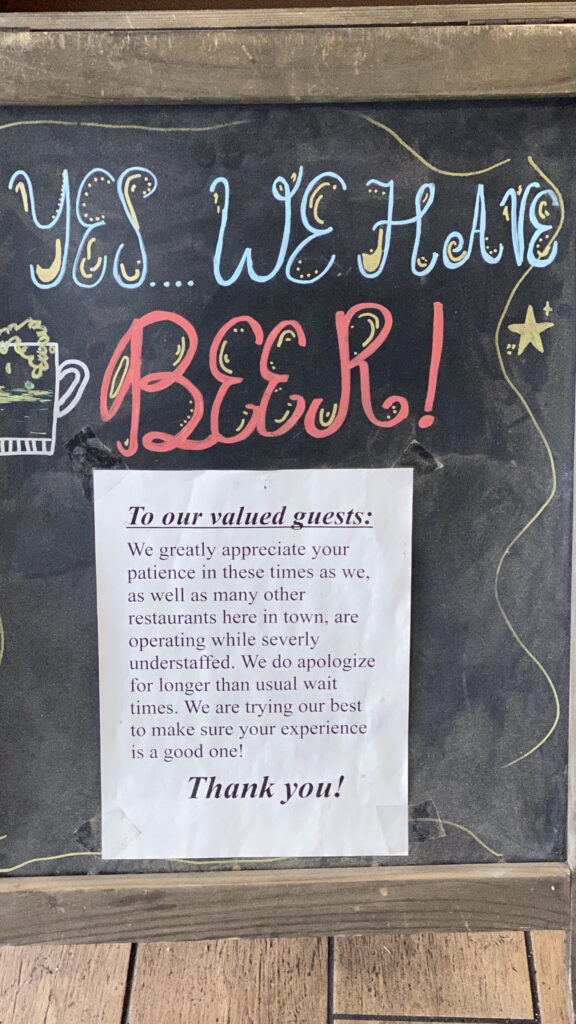 IT'S COMMON TO SEE Now Hiring signs in restos and retail shops.  Sabi ng papa ko nung araw,  dito daw sa America hindi ka magugutom basta wag ka lang tamad.  He said there are many jobs available as long as you are not choosy.  Oh,  apply now.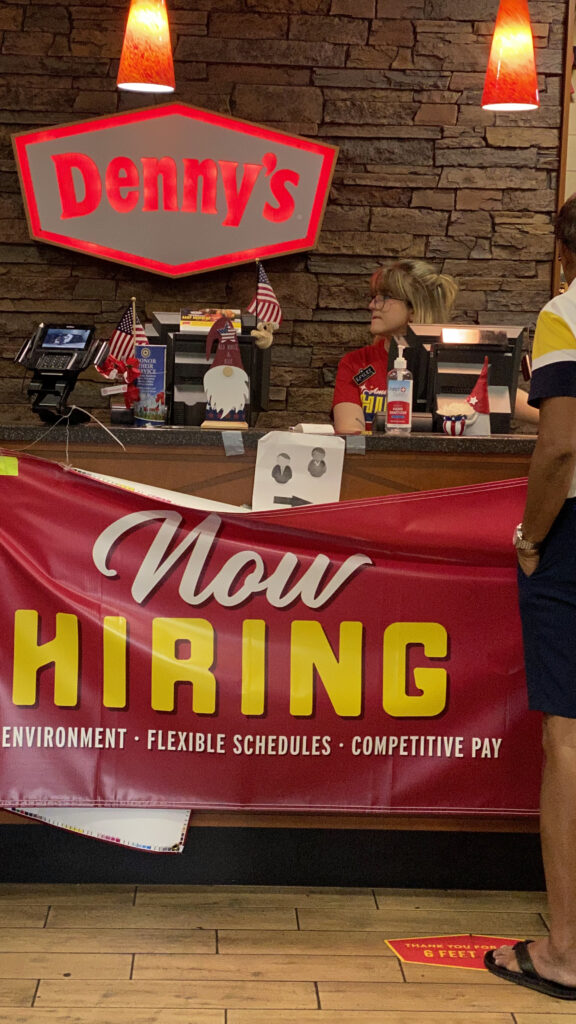 I always order teo eggs, bacon, hash brown and pancake.  Ang dami.
7:17 pm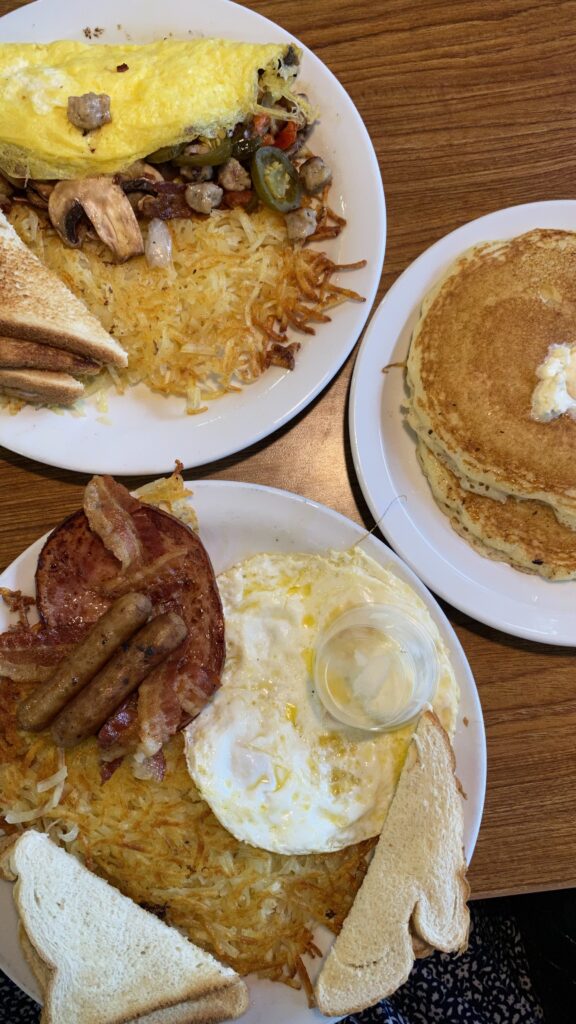 After our meal,  on our way to the car, I noticed the pine trees and savored the perfect weather.  I told Edmund I would like to take a short walk aroind these trees to walk-off the calories.  Busog na busog ako and since the weather was very mild, ang sarap to be outdoors.
7:48 pm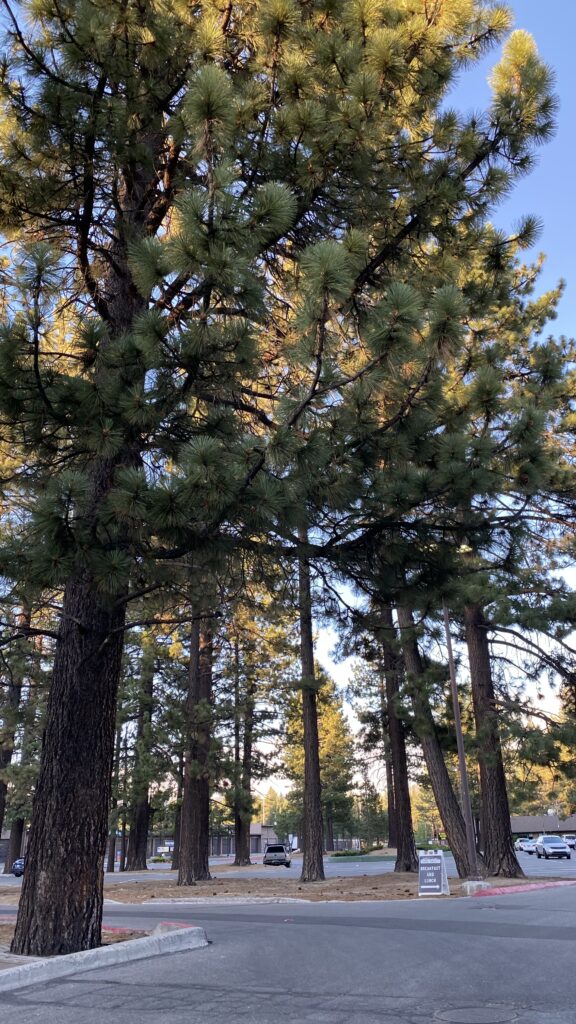 I walked to the small cluster of shops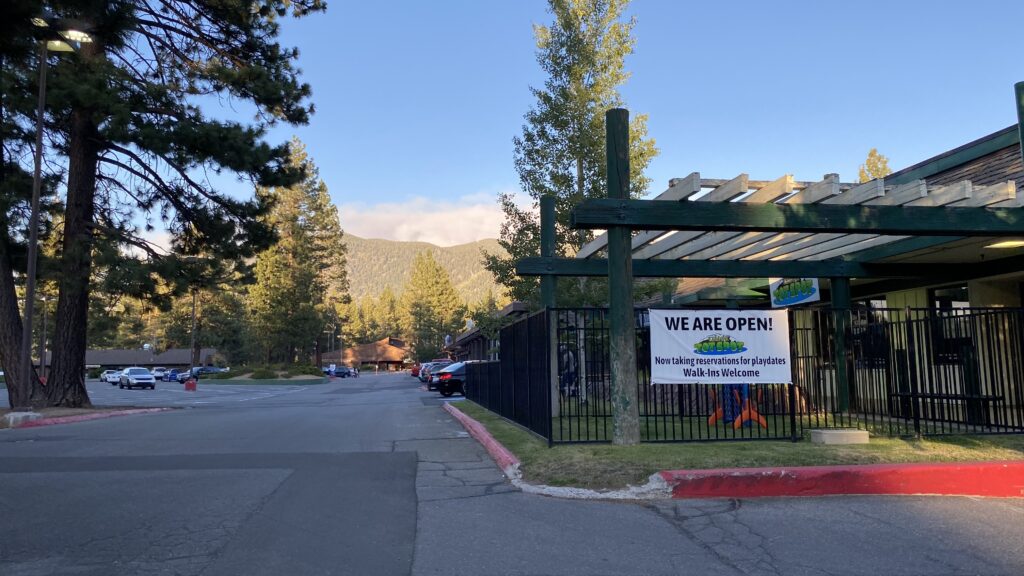 Meron pala Ross dun sa dulo and strange enough I saw a Filipino couple walking to their car.
7:50 pm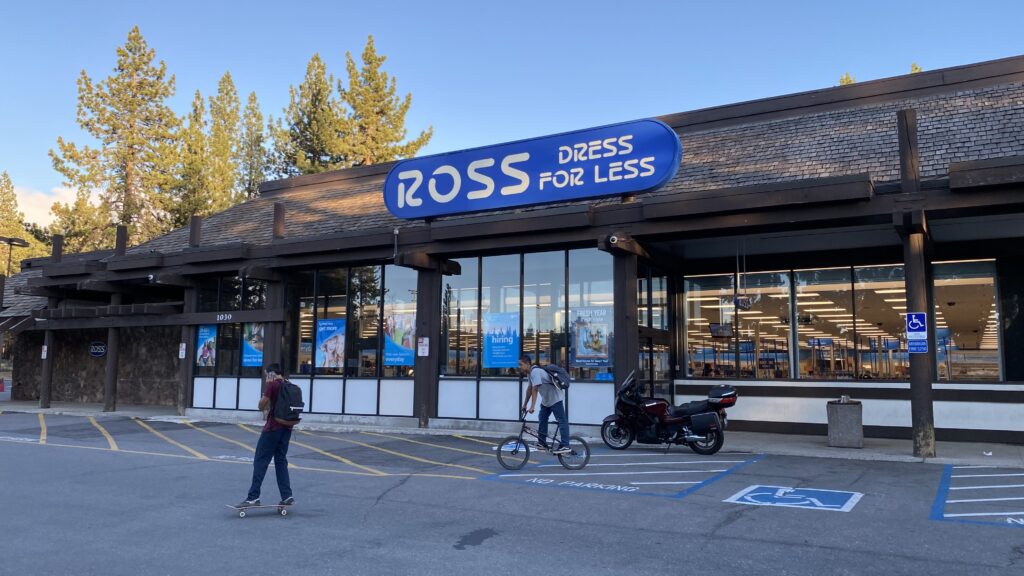 It was getting chilly and dark somwe headed back to the hotel  all the time trying to reminisce what we did the last time we were here.  We cluldn't remember the name of the hotel we stayed at.  Yung una Hyatt in Reno, but the next day we moved to Tahoe but we both no,longer remember where and which one so every small hotel along the main road Edmund and I tried to think and dig into our memory banks asking ourselves "eto ba?  Parang ganyan ang hitsura."  Wala,pa,kasing celphknes noon and hindi pa tayo mahilig magkuha ng mga pictures.
8:34 pm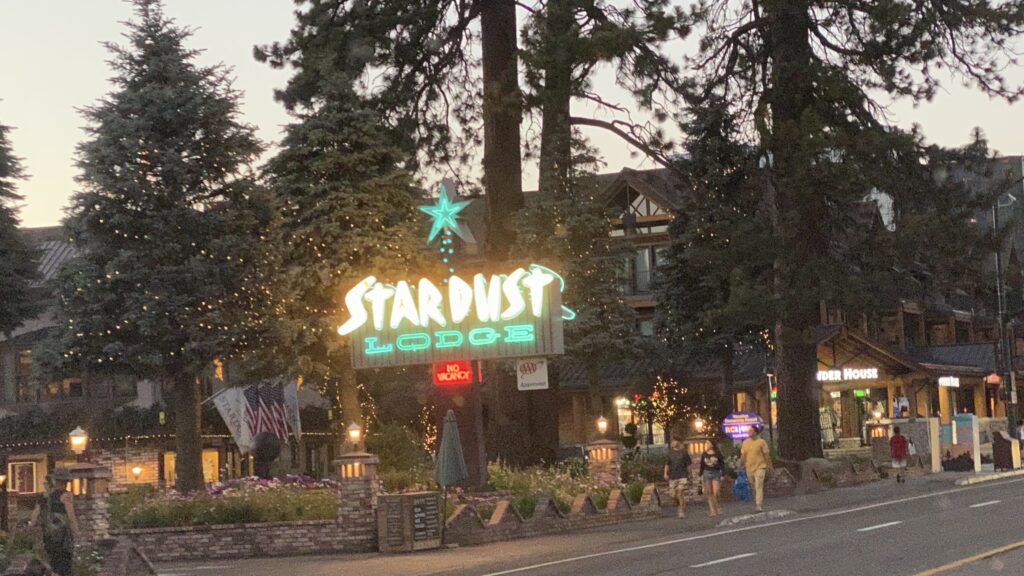 #dennys #dinnerinlaketahoe #summervacation #bestplaceforsummerholiday #familyholidayinlaketahoe