I only got to sit down in front of my laptop to search for a hotel in Solvang almost midnight of June 22. I had no idea how popular Solvang is so I was very much surprised when most of the hotels were fully booked for the dates I picked. I really didn't think that I would have some degree of difficulty booking a room for the next 3 nights. My choices were limited. I wanted a large room with two queen beds, with airconditioning, quiet, at the center of town, at least 4 stars.
I phoned several hotels and only two answered. Well, at 12 midnight who answers phones?
Luck, I dialled Vinland Hotel and Lounge and  a guy picked up the phone.  He said they have one room left that ticked my boxes. The manager-on-duty was Ricardo Soto, who confirmed our reservation for a large room with a balcony facing the forest.  He said it's quiet in that section of the hotel because it doesn't face the street.  He also offered some helpful info like be careful in crossing the streets especially at night because there could be drunk drivers.  Also some guests or tourists could be rowdy or noisy because they had too many wines.
June  23 morning, we got ready for our road trip.  This would actually be our first to visit several cities in one trip.  Parang field trip.
We stopped ones driving to Solvang,  for gas and a mesl st Denny's. After being on the road for almost 6 hours,  no sleep the night before, we reached Vinland Hotel.  Inwas anxious to see how it looked like.  I felt relieved when we saw the lower level parking areas and the decent-looking reception lobby.   The hotel looks like it has undergone some renovations.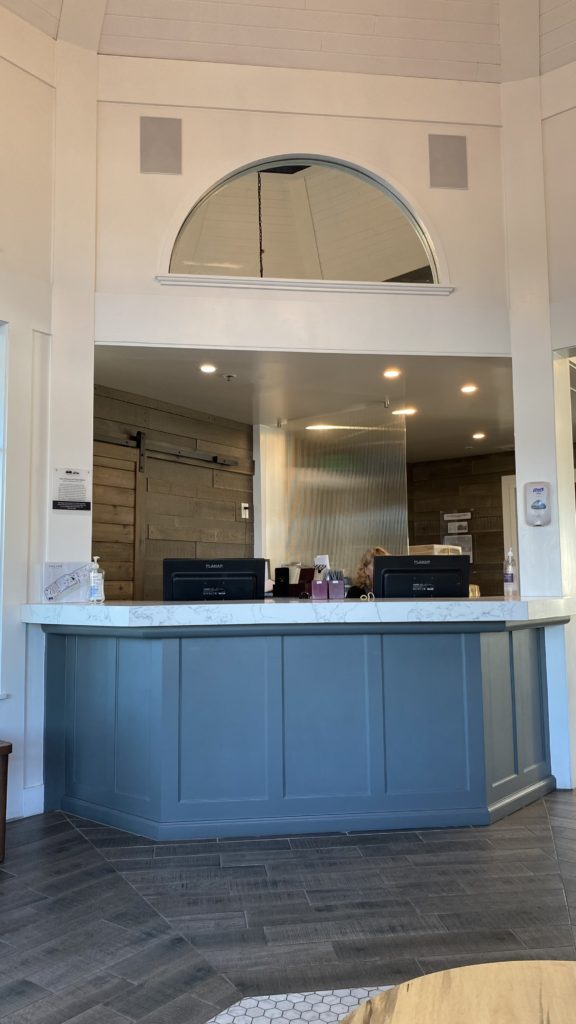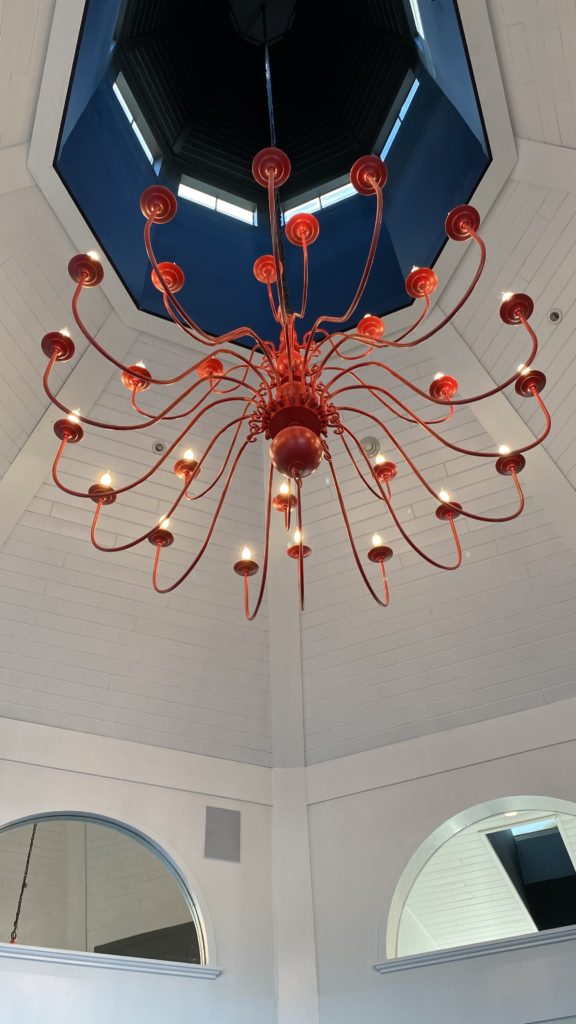 We were eager to lay our heads on soft pillows, clean and soft bed, in a sanitized airconditioned cold room.
We checked in, got our keys from the reception, walked down two flights to reach the garage, walked maybe 30 steps to where car was parked, brought down our luggages, dragged them over to the lobby and up to the main level, along a long hallway, to our room, Room 106.
It was a spacious room with a large balcony overlooking big trees. However, the room wasn't no way ready for a guest. The beds had covers but they looked like someone had just used them. The bathroom was unusable because there were still some unfinished renovation work in the bathroom and lavatory.
We went back to the reception to report the situation. At first we were told that there was no more other room available that had two queen beds. That was the only one available according to her. At some point I felt like she was almost telling us to just go find another place to stay. We were very tired, and we could not possibly find another place to stay this late in the game. The hotels were fully booked.
There was a young Latina lady that arrived and she helped the reception look for a suitable room for us. After waiting for about 30 minites, we were given a room in another wing.  The informed us that the first night is on them because of the inconvenience to us.  We appreciated the gesture.
We pushed and pulled and carried our luggage and bags back to our vehicle in the basement parking, drove to the other wing, hauled our bags again and up the elevator and i to the long hallway.
We were glad Room 142 was nice and spacious too.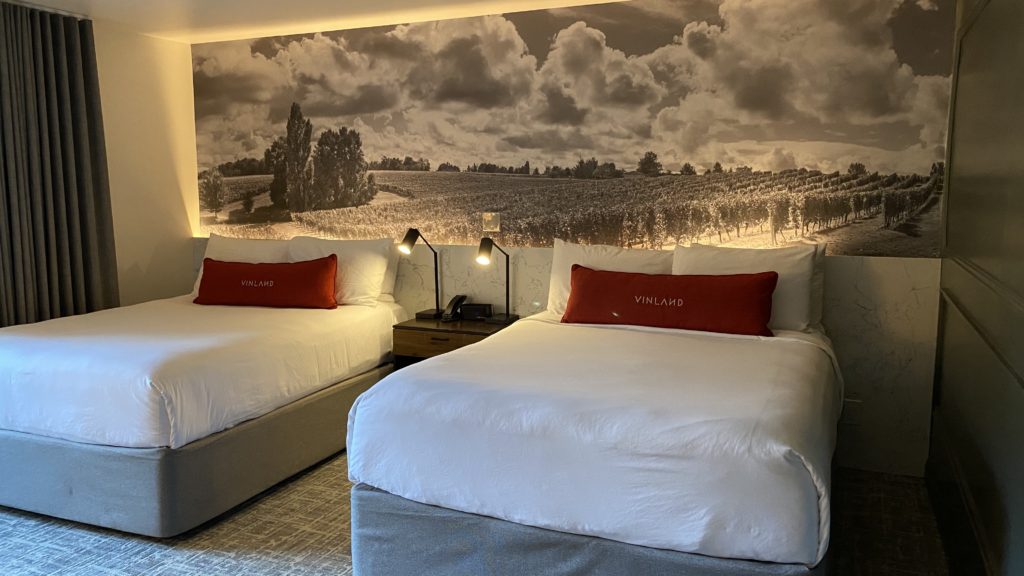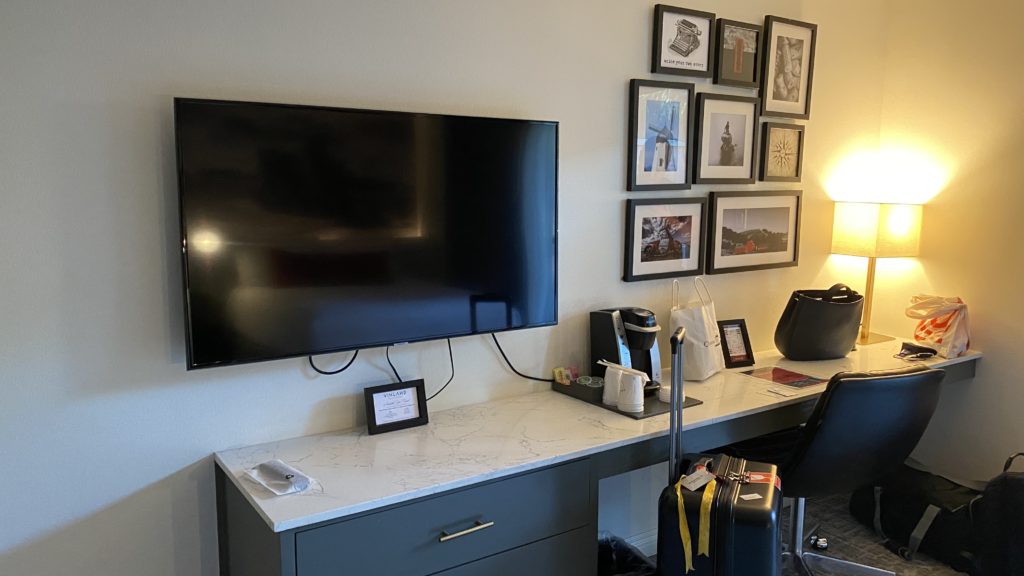 This has a much smaller balcony and too close to the back neighbor, unlike room 106 the balcony is large and it has no immediate back neighbor. It's okay, we have no choice and as long as it's quiet, cold, and comfortable then it's fine.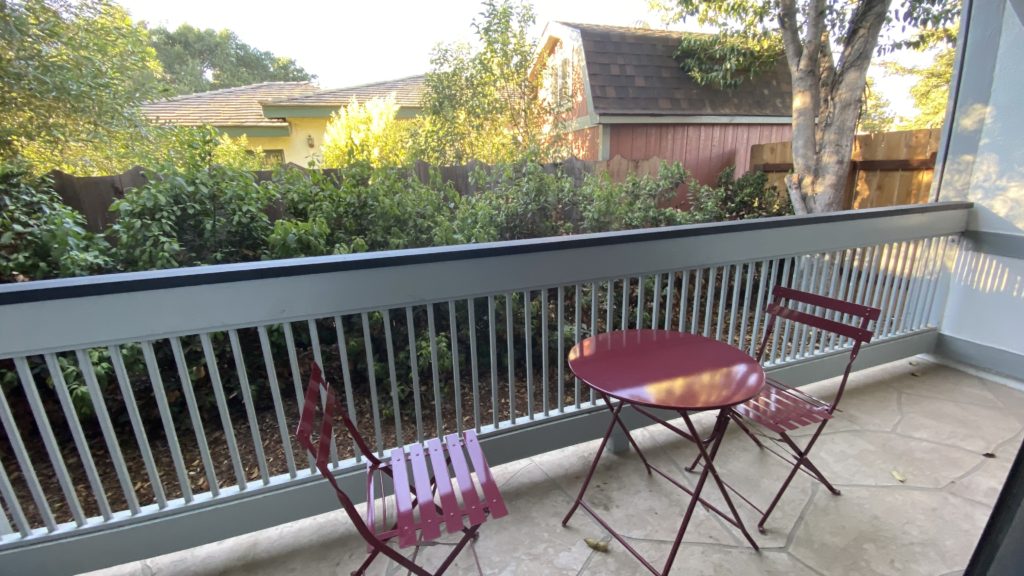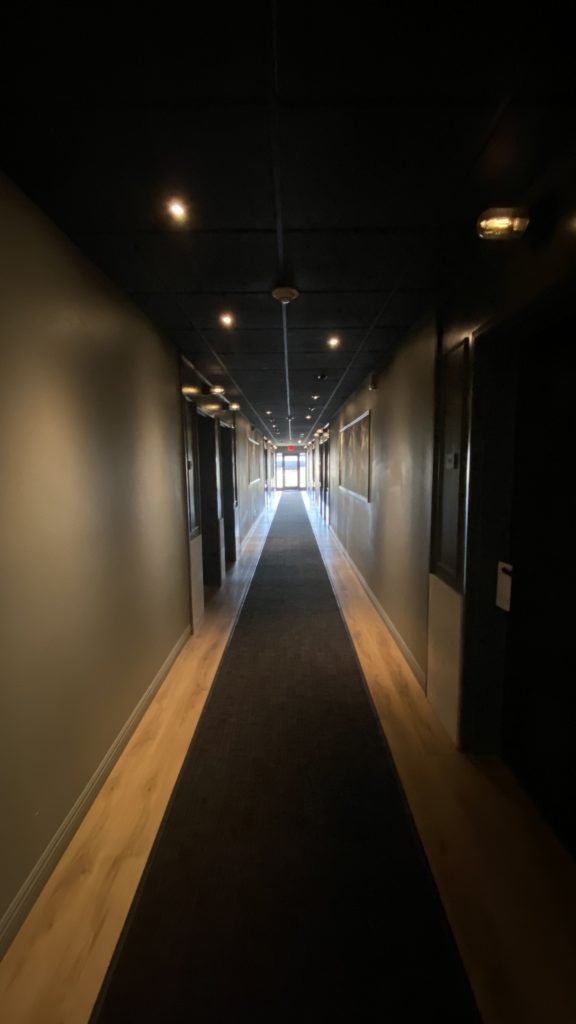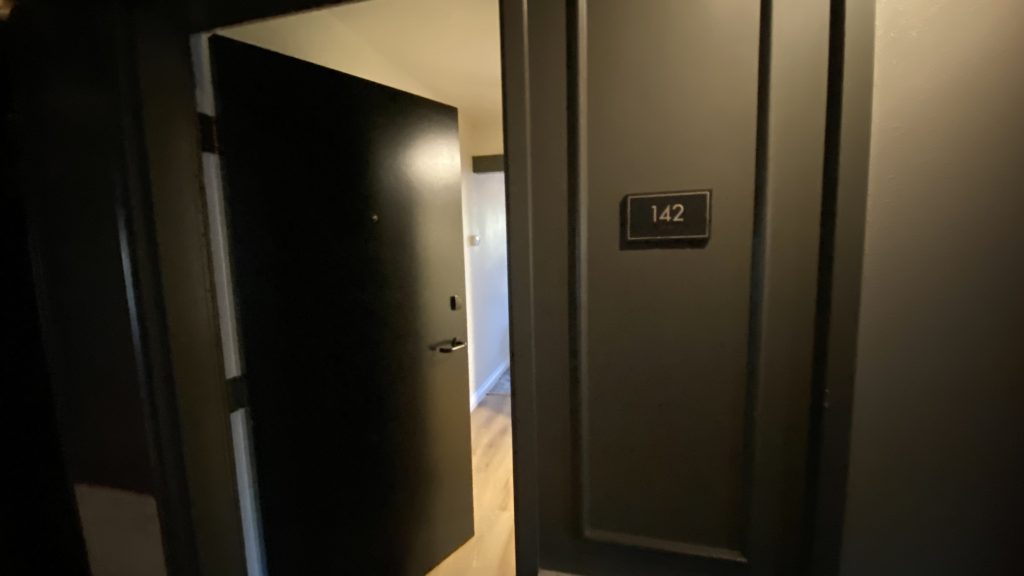 The airconditioning was not as cold so we had to keep the sliding door open but the screen was broken so the bugs came in. We no longer complained to the reception, Edmund just tried to fix the screen to prevent more bugs to enter our room.
Other than this, the room was comfortable and we liked its location. There's a door to the street a few steps from it and it was convenient.