Aug 11
Kuya Lito and Dimple invited us to have lunch in Half-Moon Bay.  We initially intended to meet there na lang so after lunch Edmund and I can visit the Shrine of St. Jude  Thaddeus in the city.  My sister in law preferred that we ride with them para mas masaya parang field trip so we just parked our car near their house, and we joined them in their SUV with my brother on the wheels.  It's a big big big relief, huge actually, to see kuya back to his usual self.  He got hurt kasi in mid April  nadulas sa hagdan.  Sobra kaming nagworry,  Iyak na nga ako ng iyak.  Okay na sya ngayon,  nawala na bukol nya.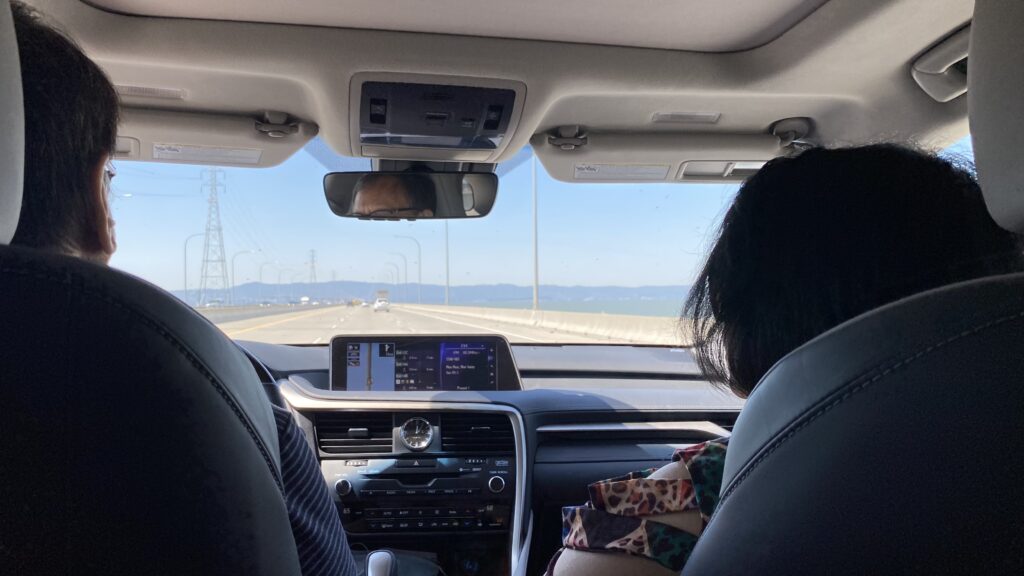 Half-Moon Bay is an hour drive from my brother's house.  Add the usual slow-moving traffic and you're talking of extra 15 to 30 minutes.  I don't get bored naman looking out the window and admiring the serenity of the surroundings.


We're here at Sam's Chowder House.  We've actually been here several years ago, on October 26, 2014.  We don't mind dining here again.
Edmund's UST college friend, Joey Maniquis, was the one who recommended this restaurant to Edmund.  Nagka-ligaw-ligaw pa nga kami  kasi naman walang binigay na address eh ito namang asawa ko ang sabi daw "pagdating sa kanto dun na". Naku po, napakaraming kanto.  Maraming tao na ang  napahamak sa dyan lang, malapit lang, kabilang kanto lang, isang liko lang, sa gilid lang. (reference: Ohmybuhay post dated October 30, 2014 Titled Sam's Chowder House)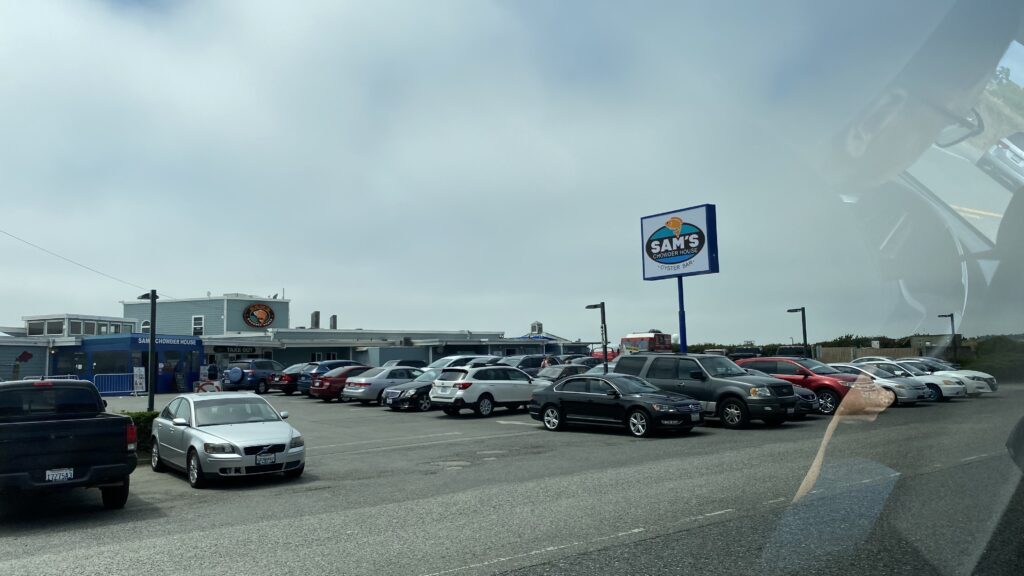 While waiting for a table we took several souvenir photos outside.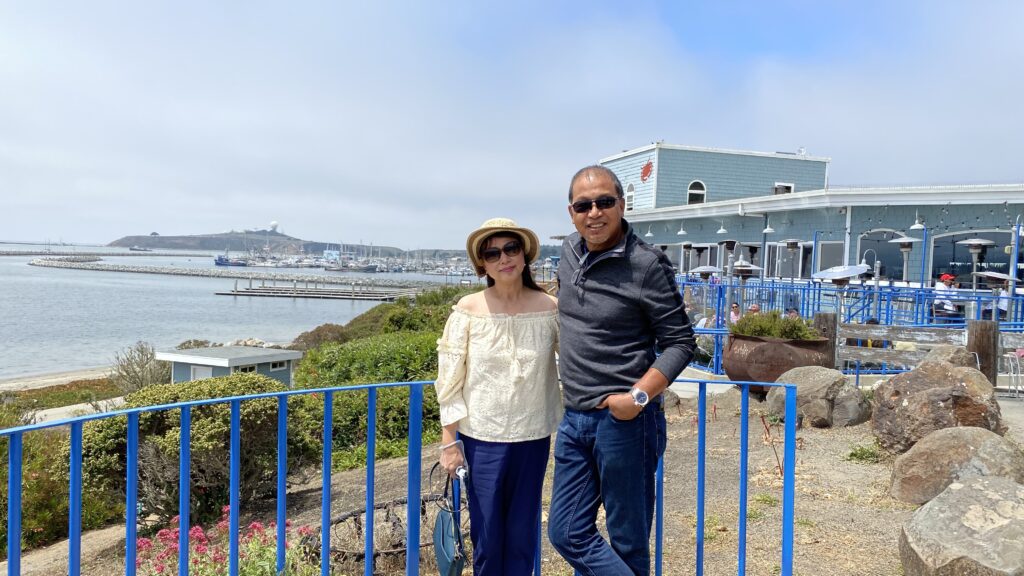 I don't know if people troop to this restaurant because of the sea view or their food is good. Maybe both.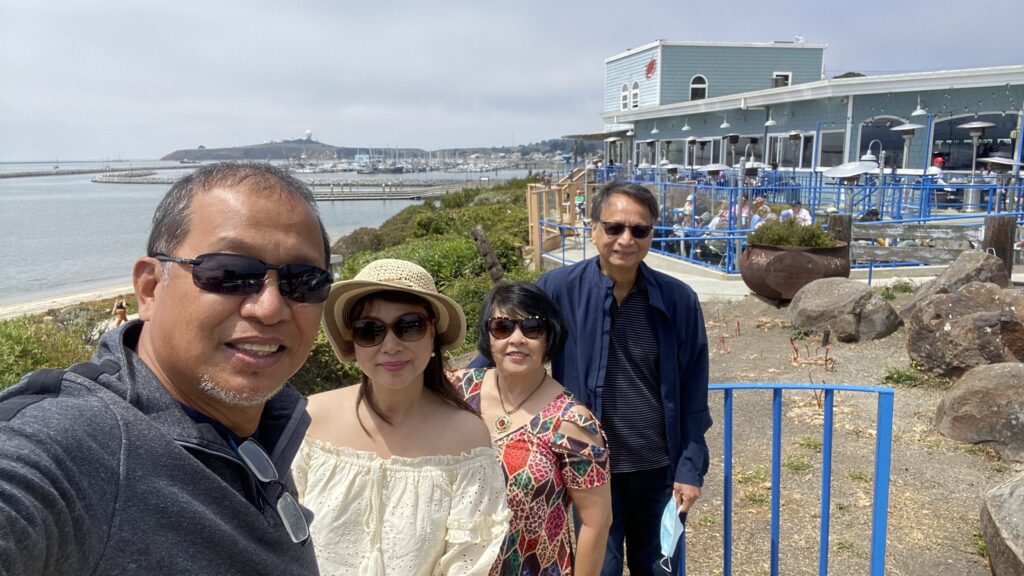 The one with longer arms is the official cameraman.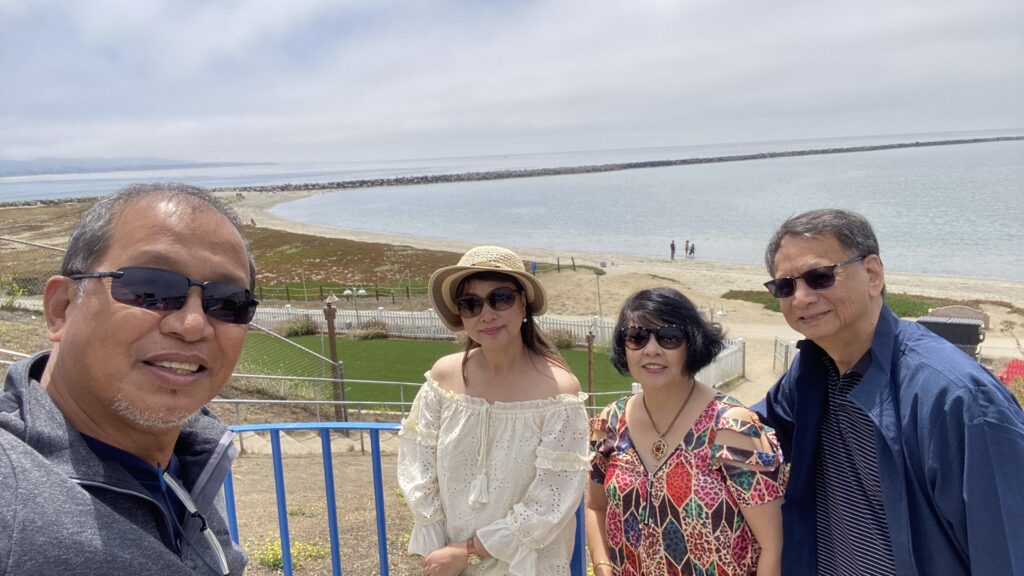 Sam's Chowder House is very popular in the Bay Area as one of the favorite seafood restaurants.  Social media posts and Tripadvisor ratings and customer feedbacks boost its popularity most especially that they have an outdoor dining section,  Can you see the amount of people in the background photo?

It's been seven years since we first dined here.  The past seven years were most challenging in our lives and looking at our photos in 2014, ang layo ng difference.  Sobrang nangulubot ang mukha ko plus lumaki ang tyan ko ng doble.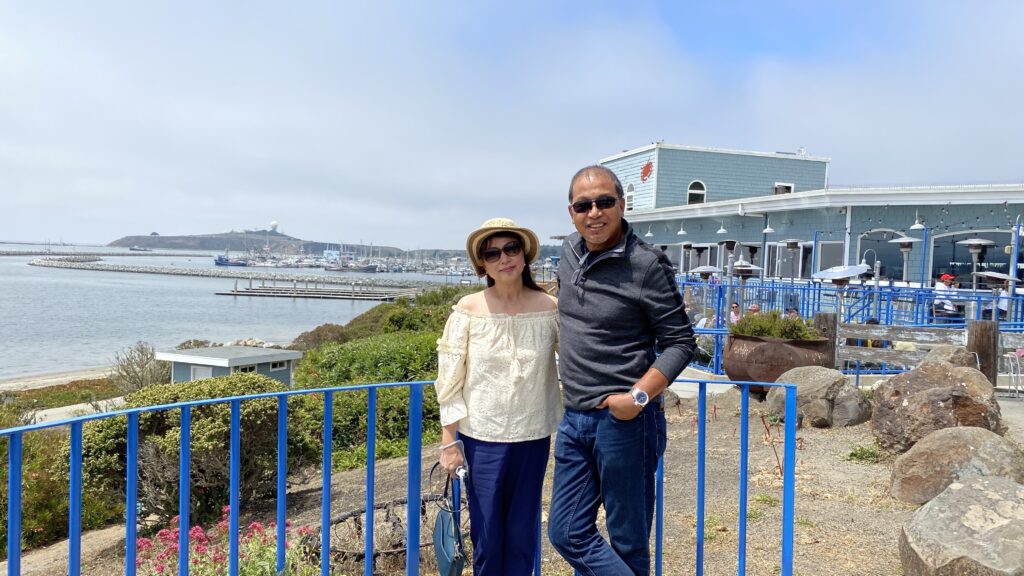 Edmund still looks the same.  His weight is controlled and more or less the same, hindi naman sya tumaba.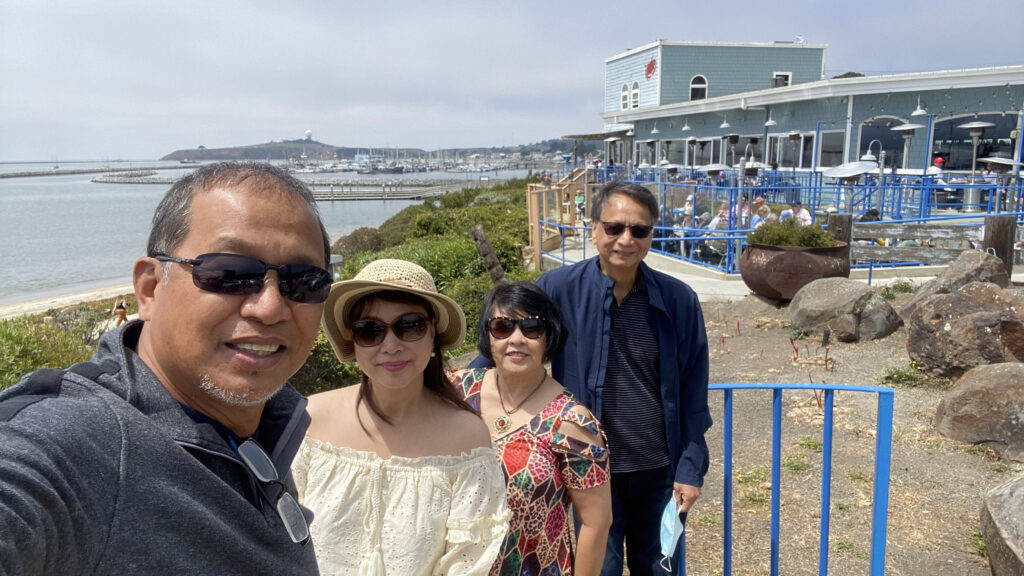 Yung buhok lang nya, nama-maalam na.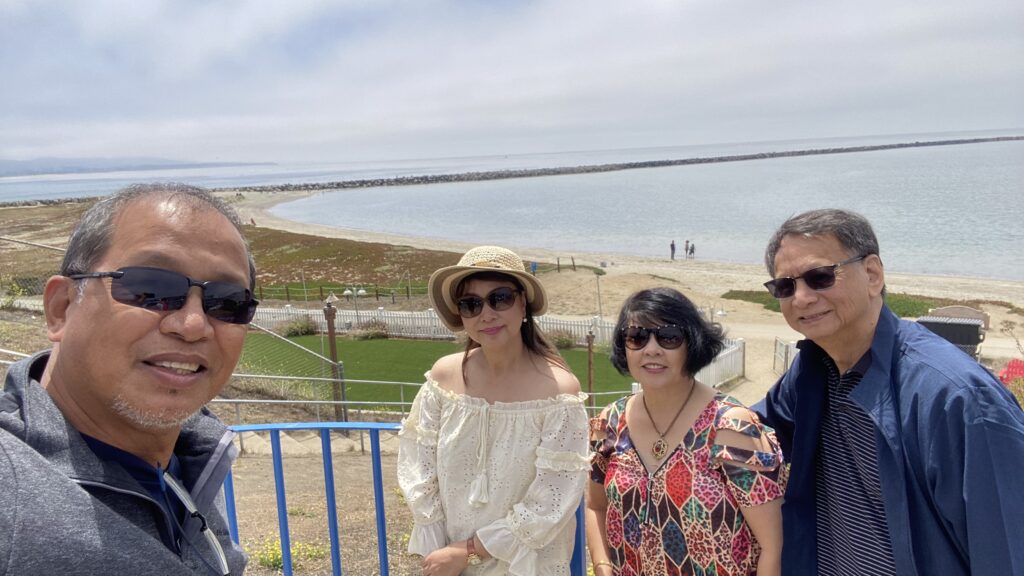 My cute Cole Haan bag is a gift from my daughter.  Siguro 5 years old na yan.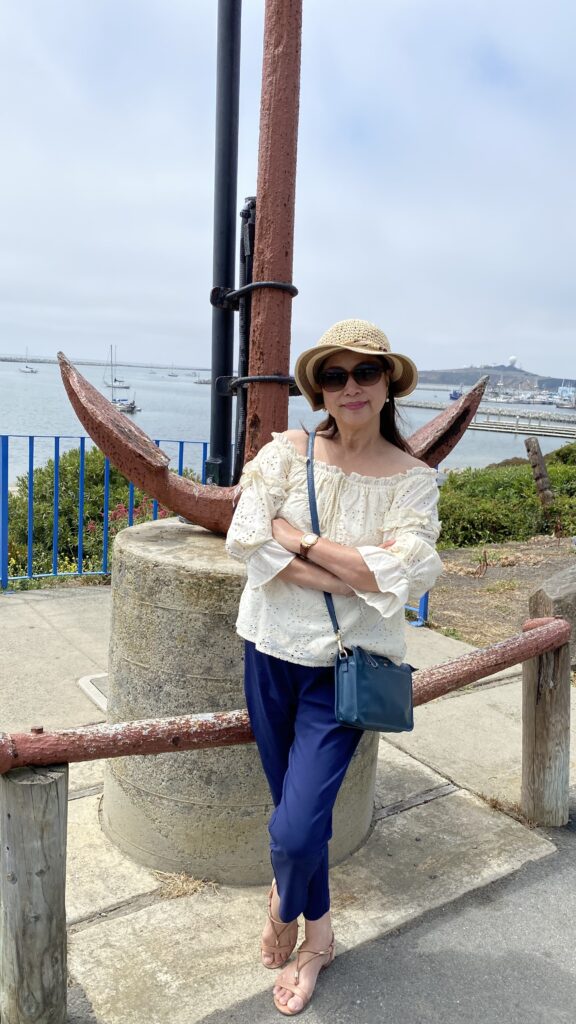 My brother offered to take my photos.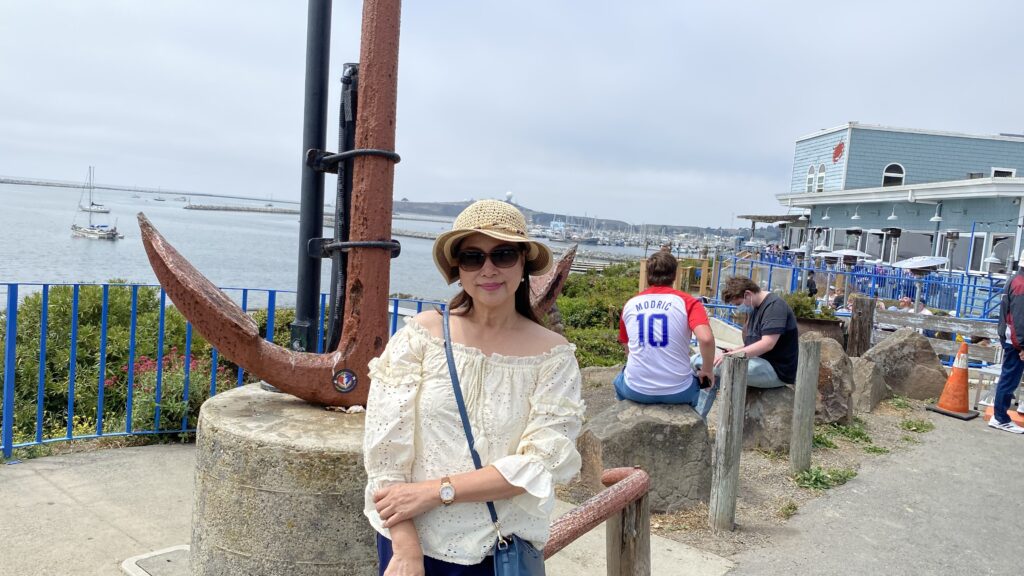 Finally,  our table is ready.
akin ba 'to?  I don't remember …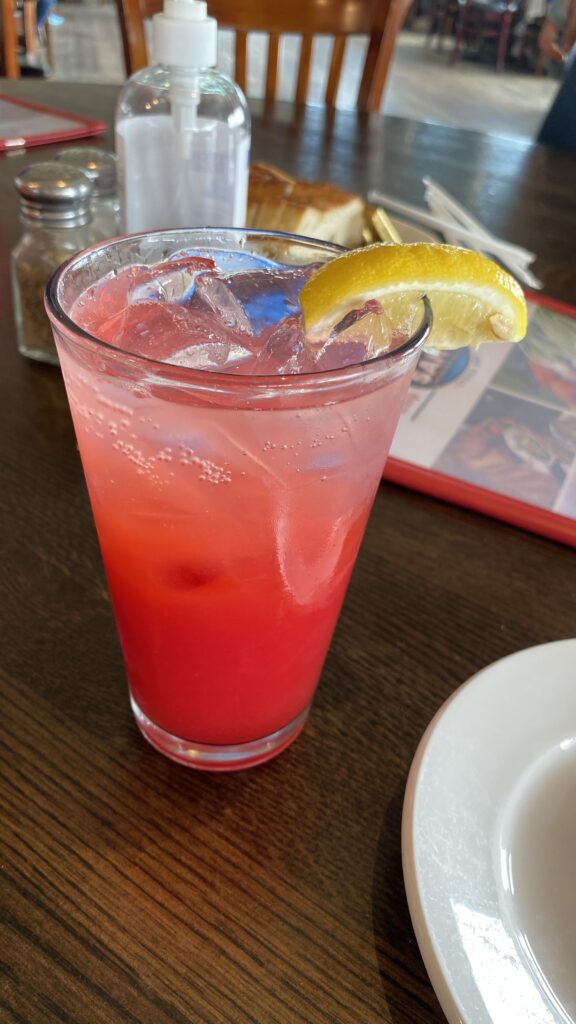 Welcome back!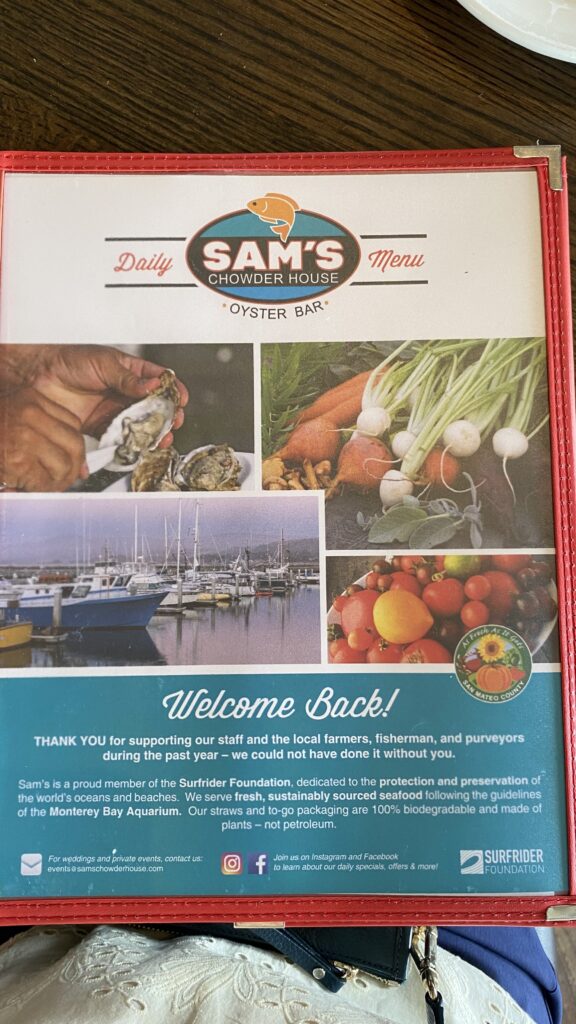 I heard Dimple ordered Crab Louise. She was almost done eating before she noticed that there was no crab in her salad.  The waitress served her Shrimp Louie instead.   We were busy chatting kasi we didn't pay too much attention to our food.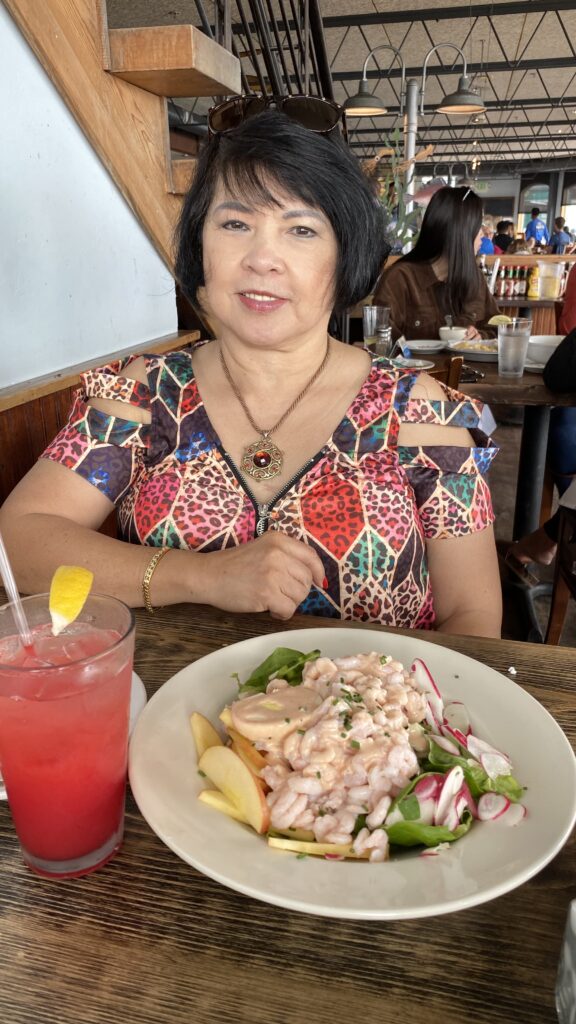 Kuya ordered Prawn Cocktail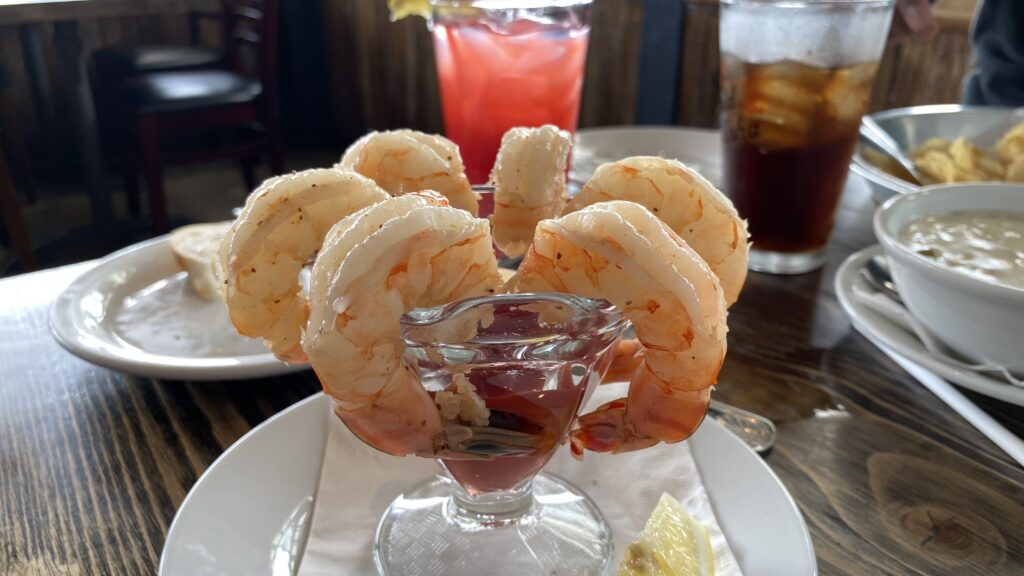 …  and a bowl of Sam's Chowder.


Lobster Roll for Mister and Misis Yee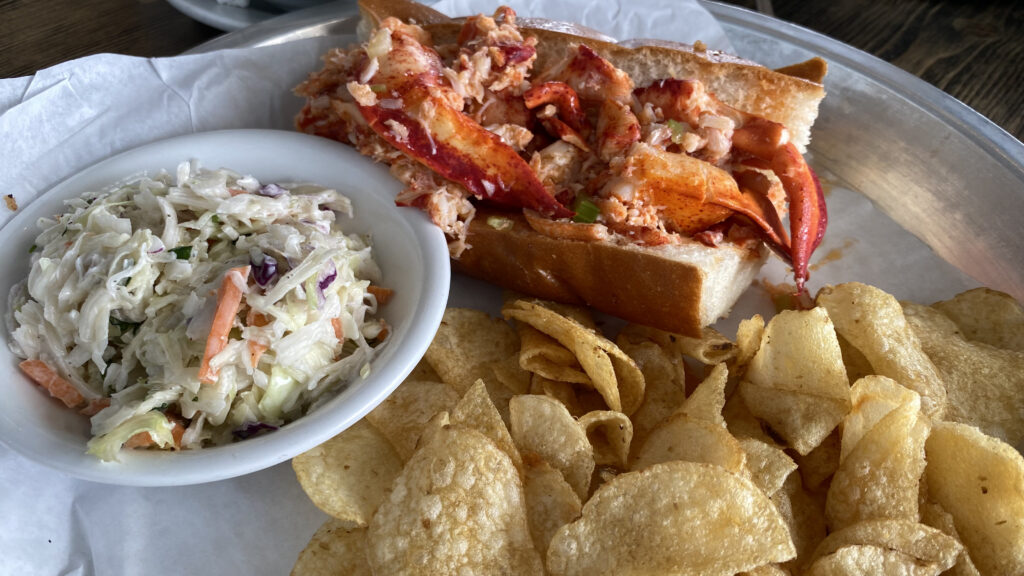 Mister and Misis Tan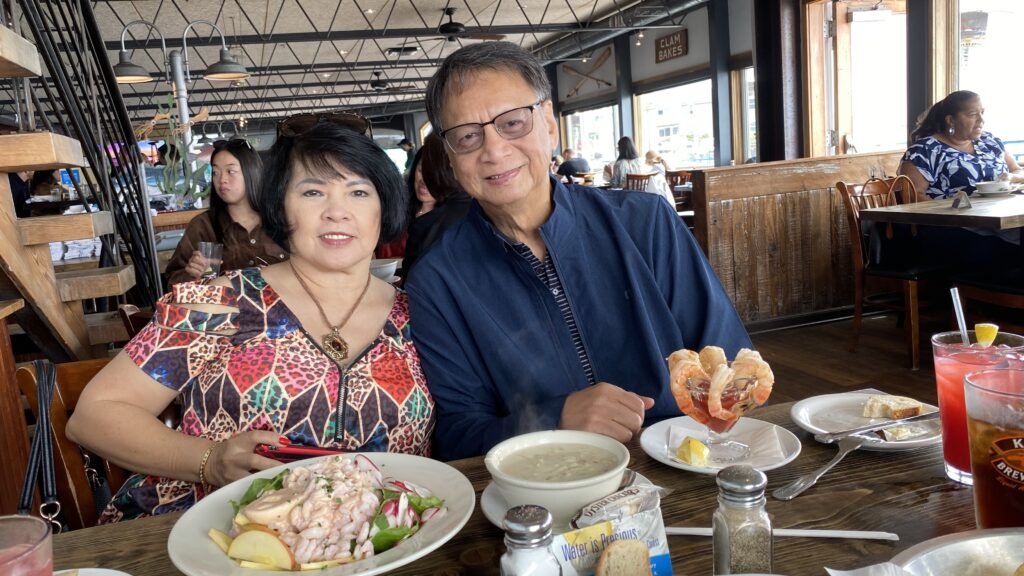 u


Thank you Dimps and Kuya for a wonderful lunch.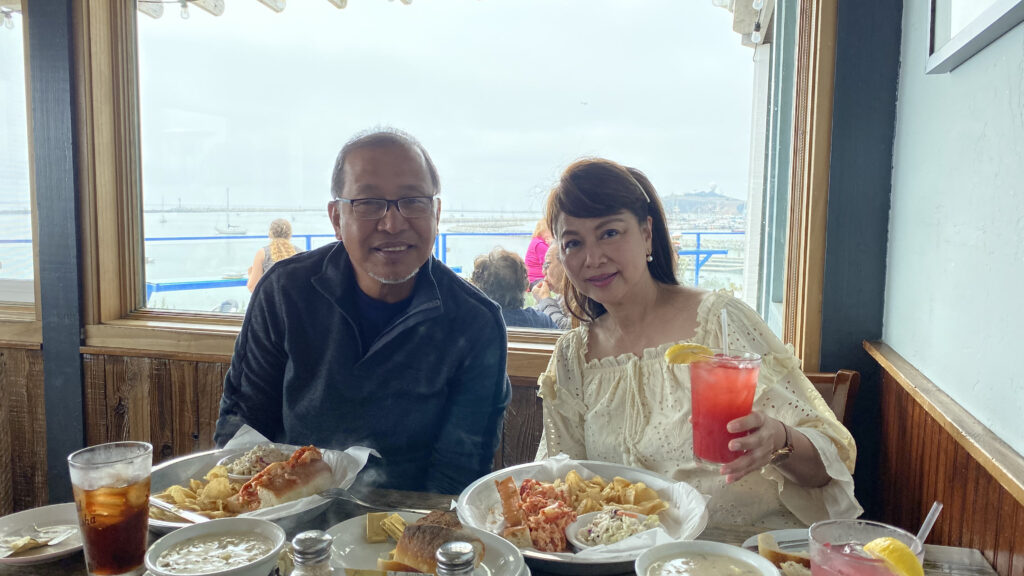 My sister in law is very generous.  Whenever we eat out she enjoys being the host.  One time she was in Manila for a vacation and Kuya for  business, we brought them to a Chinese restaurant in Greenbelt. Before we started ordering food I already set the rule that we are the ones paying.  When she tried to object I scared her by saying "25,000 pesos ang isang order ng peking duck dito".   Tinakot ko na sobrang mahal dun.