Touring model homes is one of the things that I love doing when I am in the US. I've been doing this for the past 30 years. It's inspiring. I am actually obsessed at houses.
I noticed flags and directional signs near the church. I always get excited whenever I see those banderitas. Ibig sabihin nyan merong model home.
We entered this sales office but their model homes were still being built and won't be ready in a month.  Sayang.  They showed us brochures and a blackboard that marked the two premium lots that have a stunning view of the city but with an equally stunning lot premium of $480,000 plus the house $800,000.   Ayun dun sa tuktok.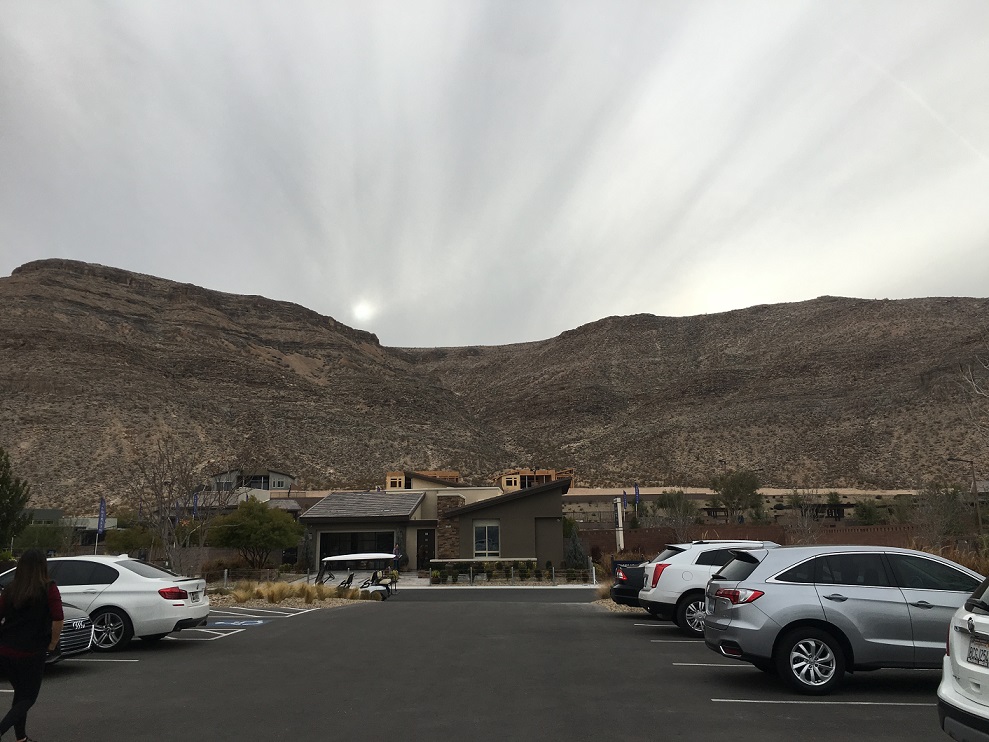 This new houses construction is in another area southwest of the church. The all one level houses are situated high above that's why they have good vista of the surrounding houses and the Strip at a distance. I am not sure if this can qualify as a fabulous view because yung nga bubong ay agaw pansin.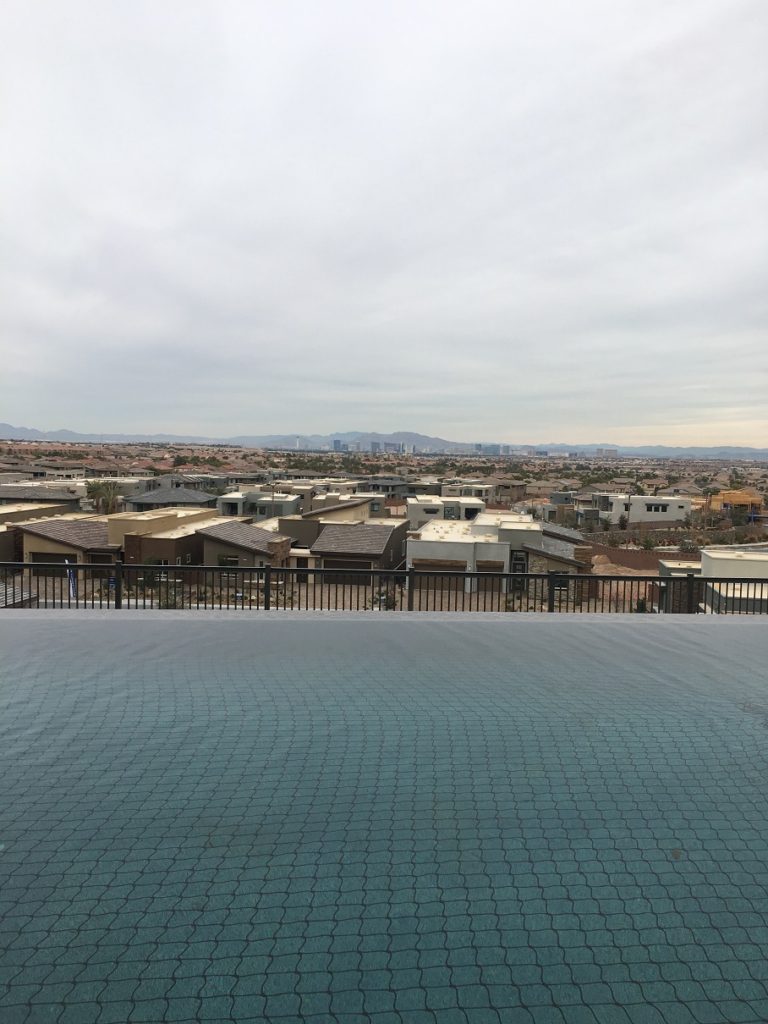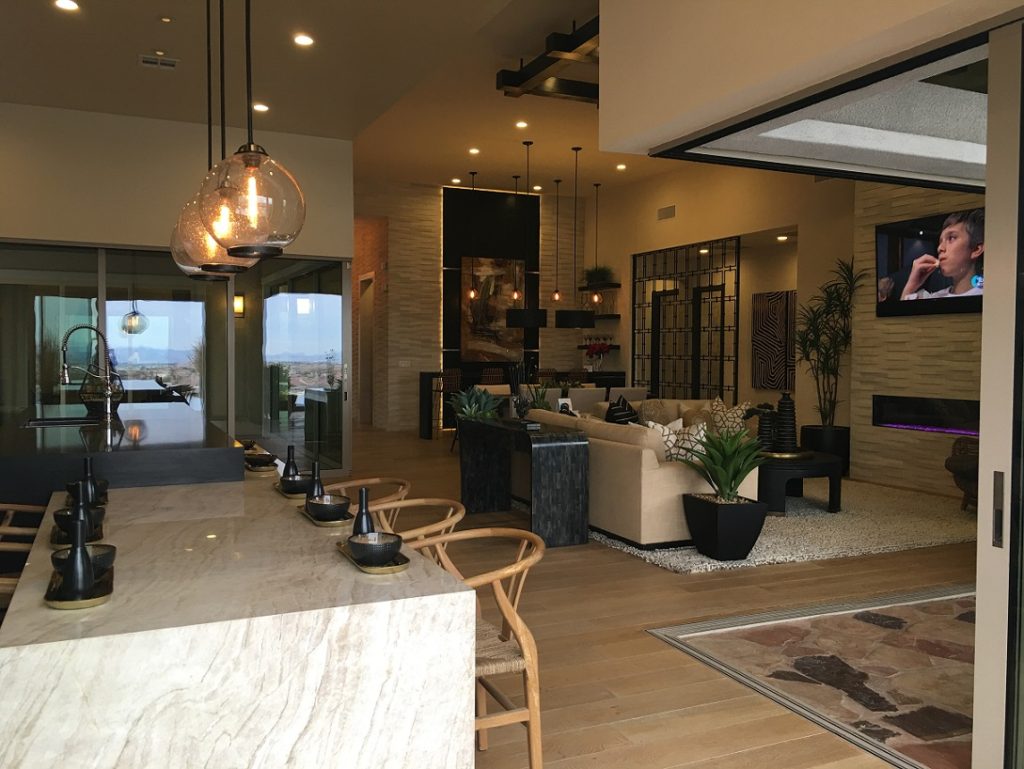 Nakakalibang to tour model homes. It's like going inside the pages of Architectural Digest.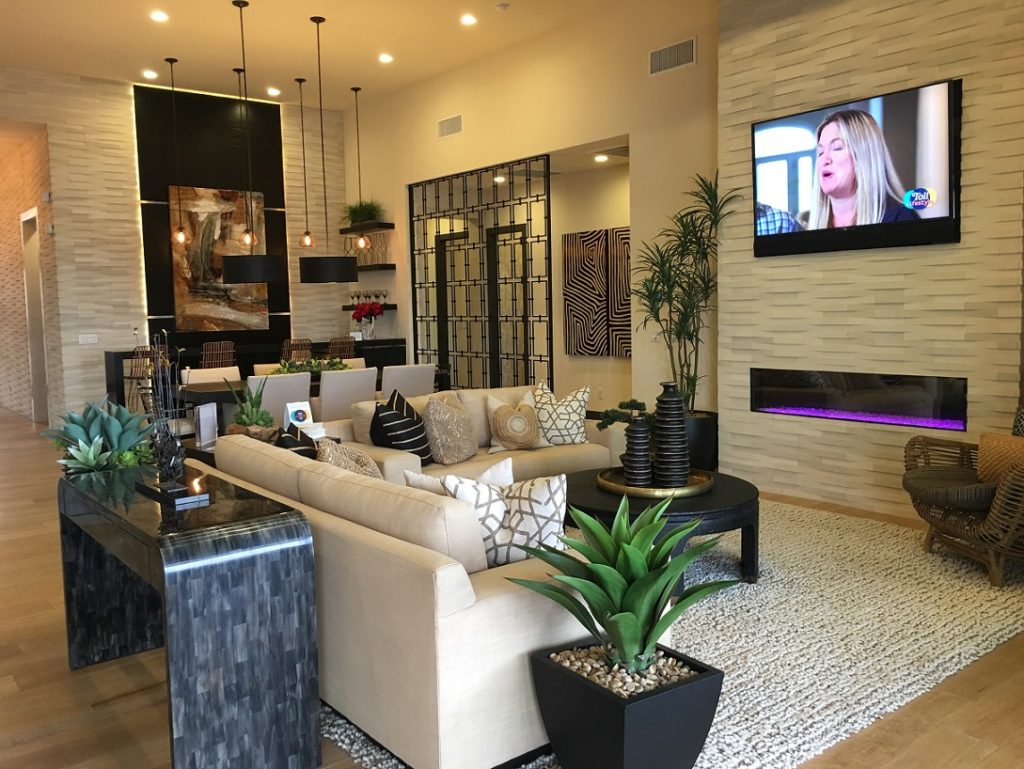 My favorite spot in this house is the California room overlooking the city.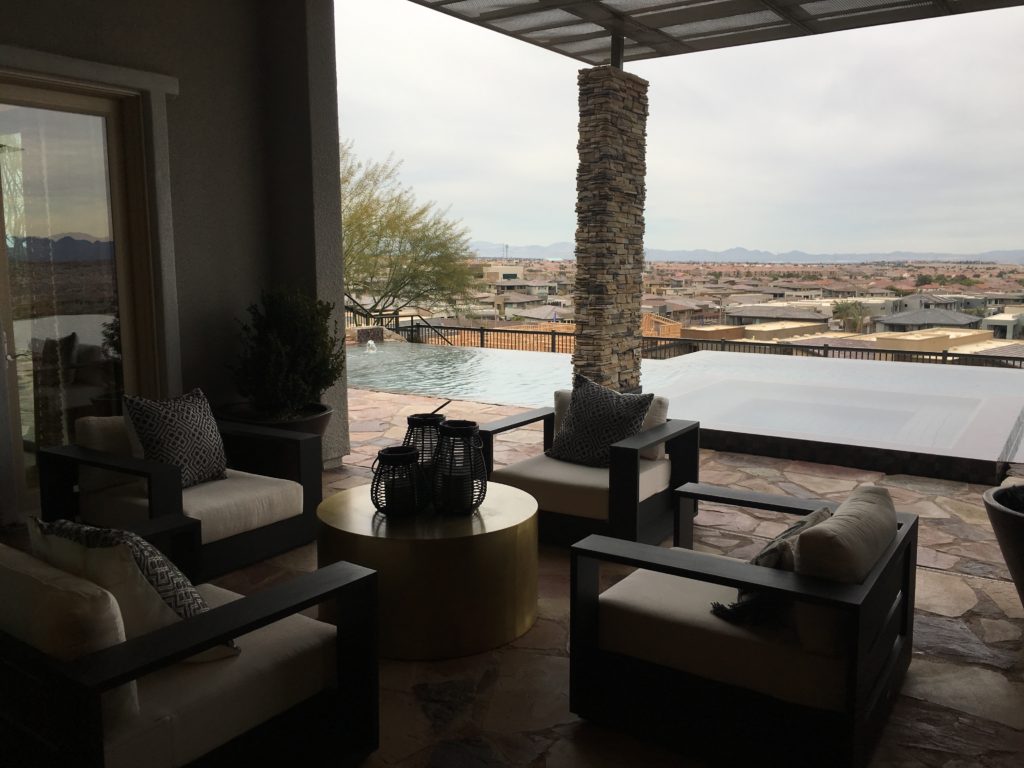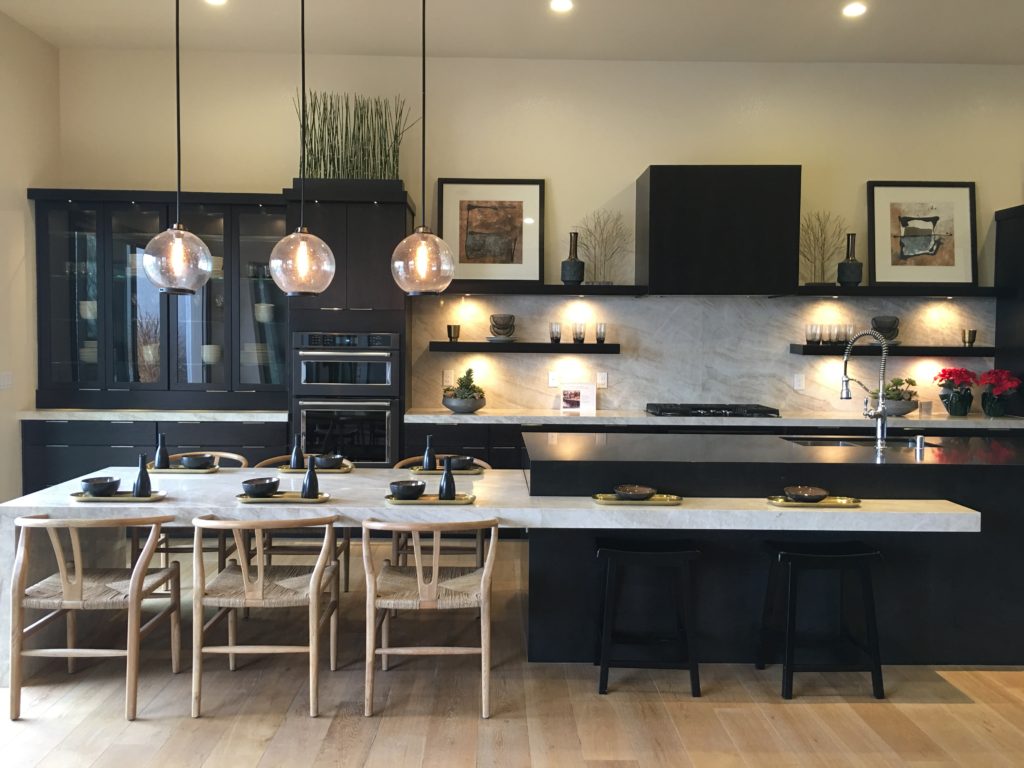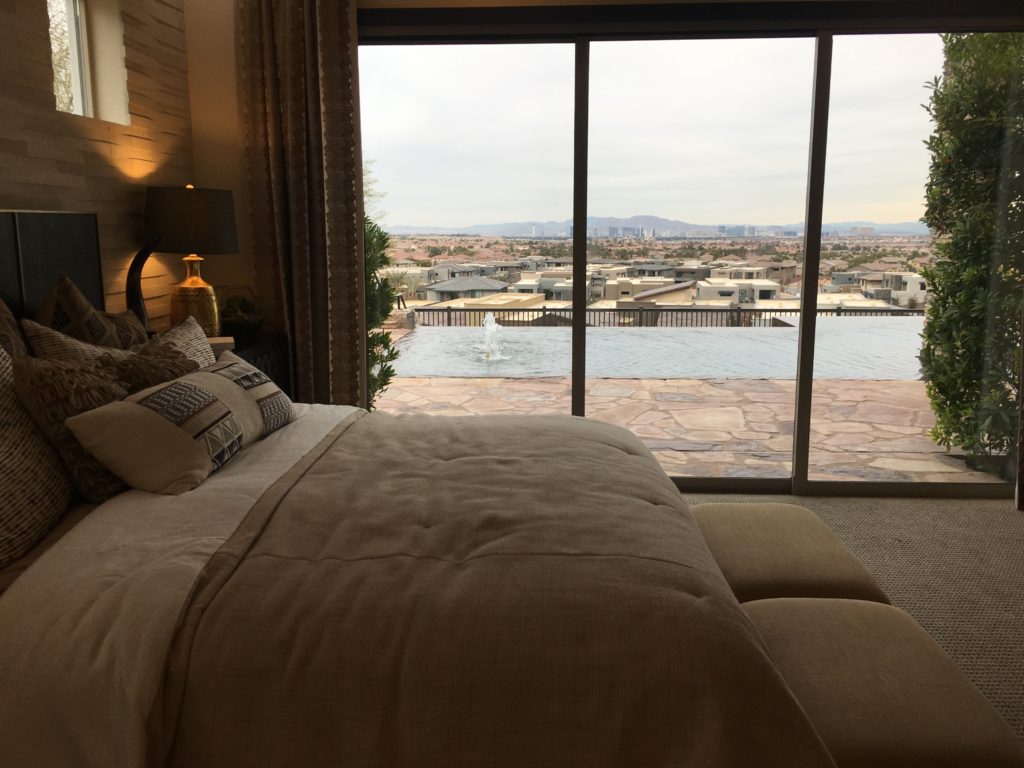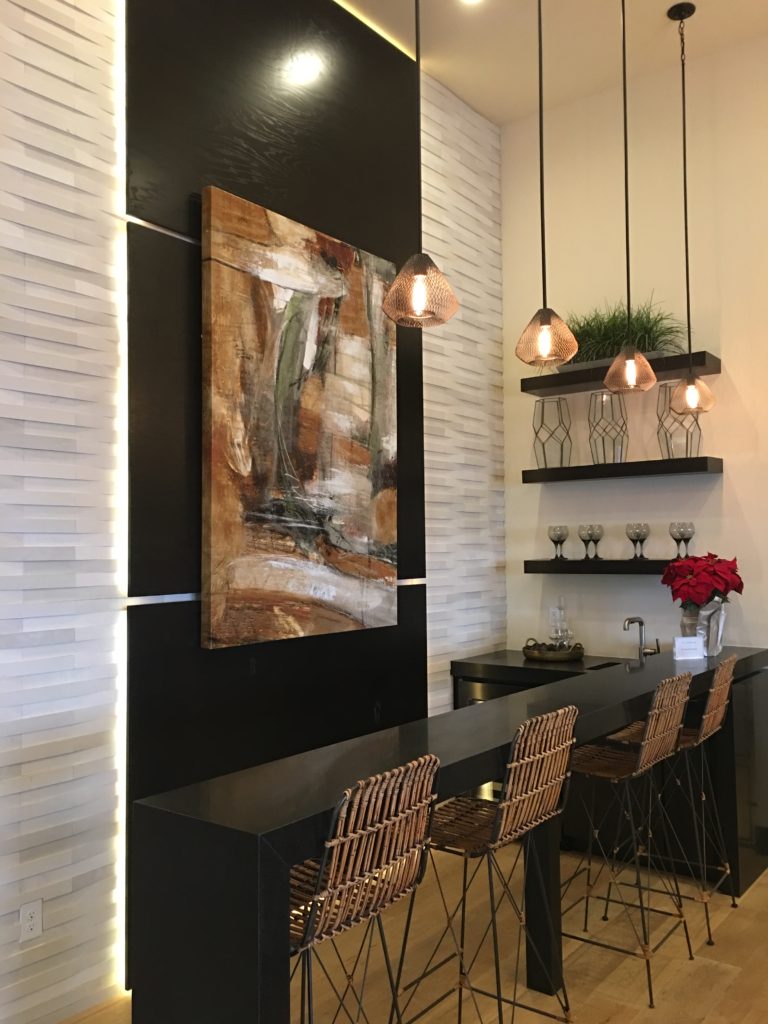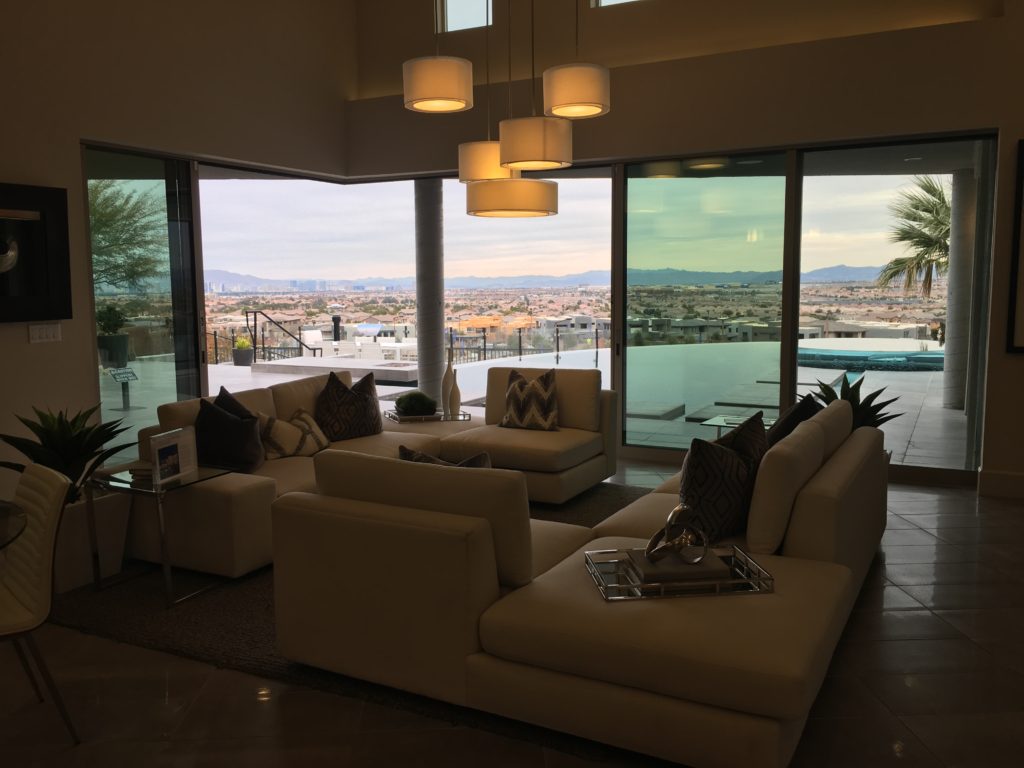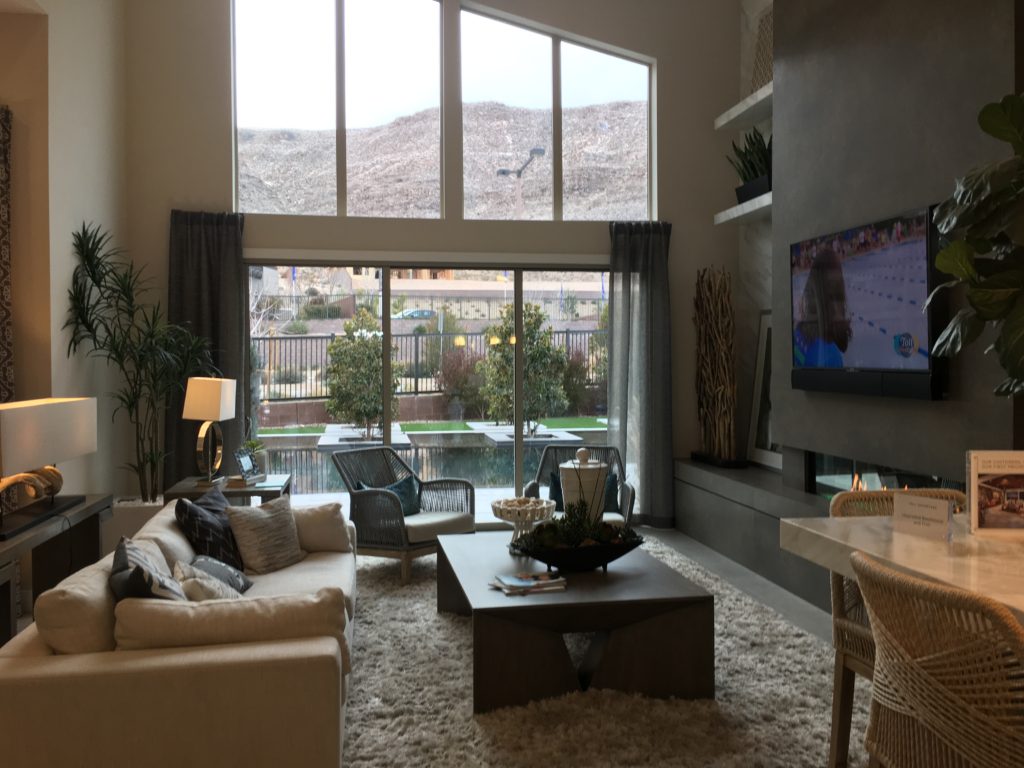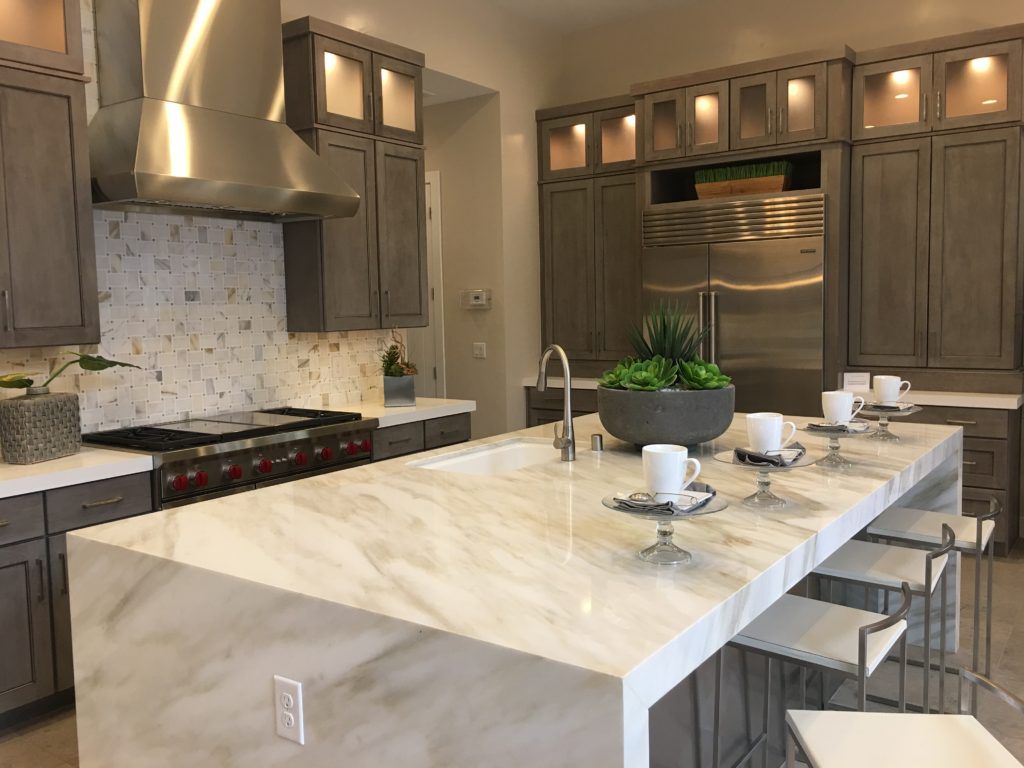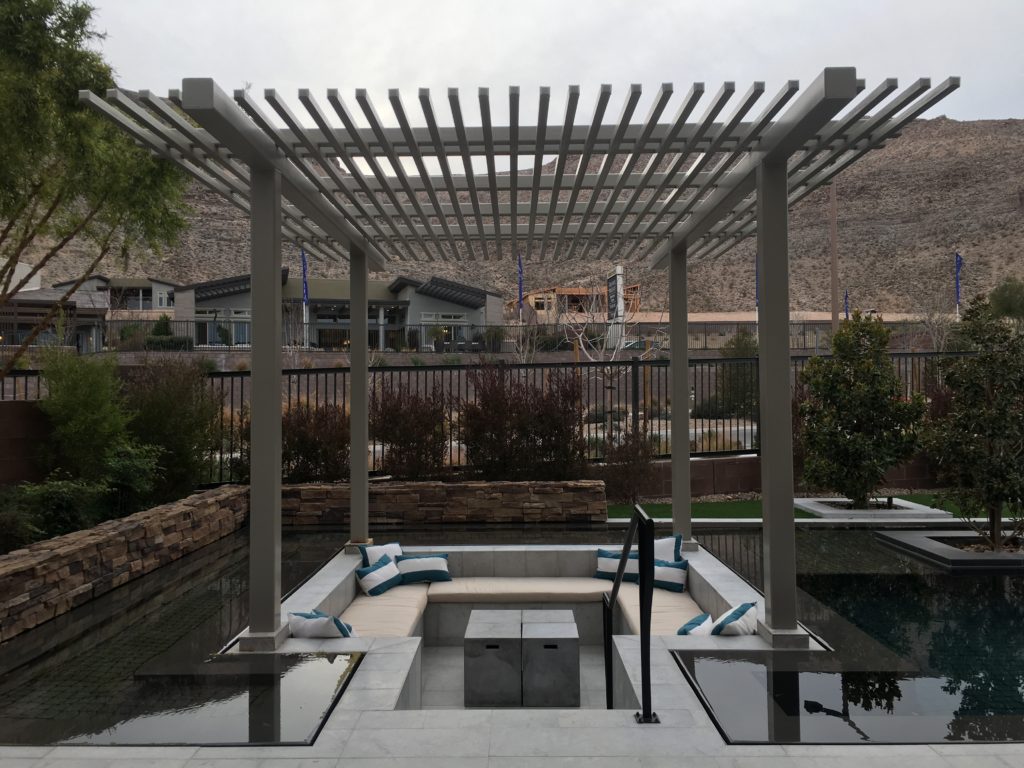 Las Vegas was the hardest hit during the real estate crash. The property values wiped-out owners' equities and made lots of people lose their homes. Judging from the thousands of new homes that are sprouting around the valley this past two years, it seems like Las Vegas is throwing caution into the air and forgetting the dangers of overheating and supply.