I have started documenting the paintings I have collected throughout the years. I don't have a lot and what I have are not really that expensive.
I just wanted to inventory them. Many don't have any market value. Some artists' names have fizzled out so therefore their works are no longer in demand. I also have at least a dozen paintings by unknown artists. It must be depressing if you are the artist and no one buys your work. I have a lot of these types. One time I went to visit a church and chanced upon an art exhibit by local artists. I ended up spending a lot of money and looking at the pieces now, walang market value. Not even for art's sake. Only for charity.
This big one is by Manuel Baldemor. It's been hanging in one of the stairs landing in the office but I decided to bring it home but it couldn't fit at the back of the Ford Explorer (plugging). I asked the guys to help me hang it back. They were so funny. I could hear them…
Guy # —– "Ingatan mo, mahal yan, 50,000."
He said it twice.  I don't know where he got the 50,000 amount.  Bilin ko kasi ingatan nila.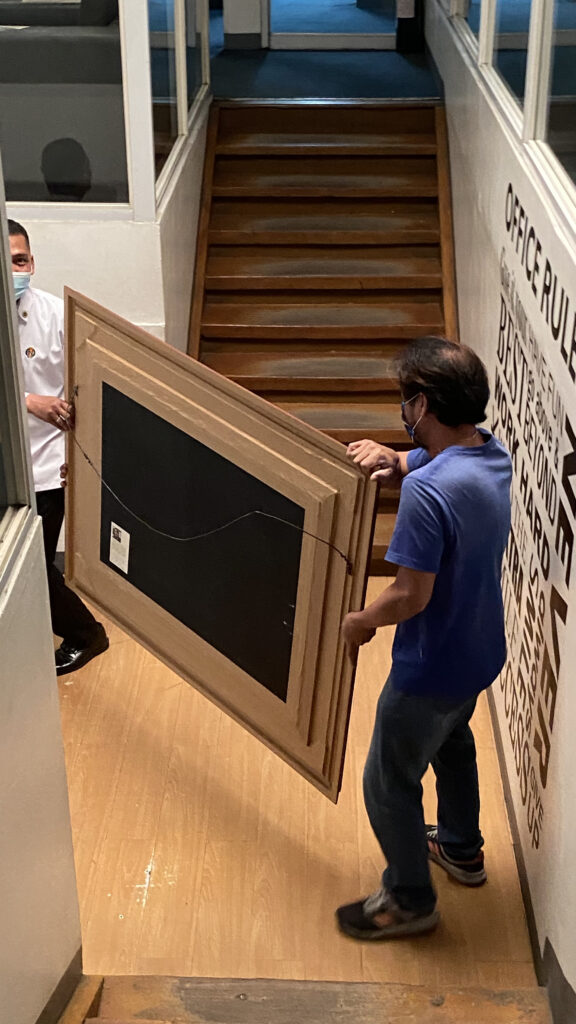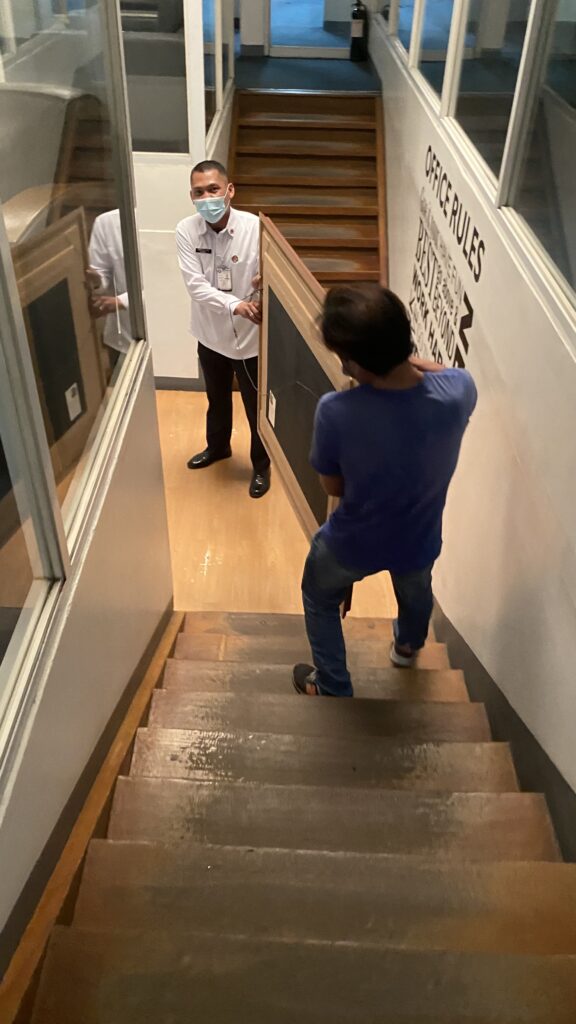 New additions. Destination: floor. We have no more walls to hang the paintings on. Many are scattered on the floors.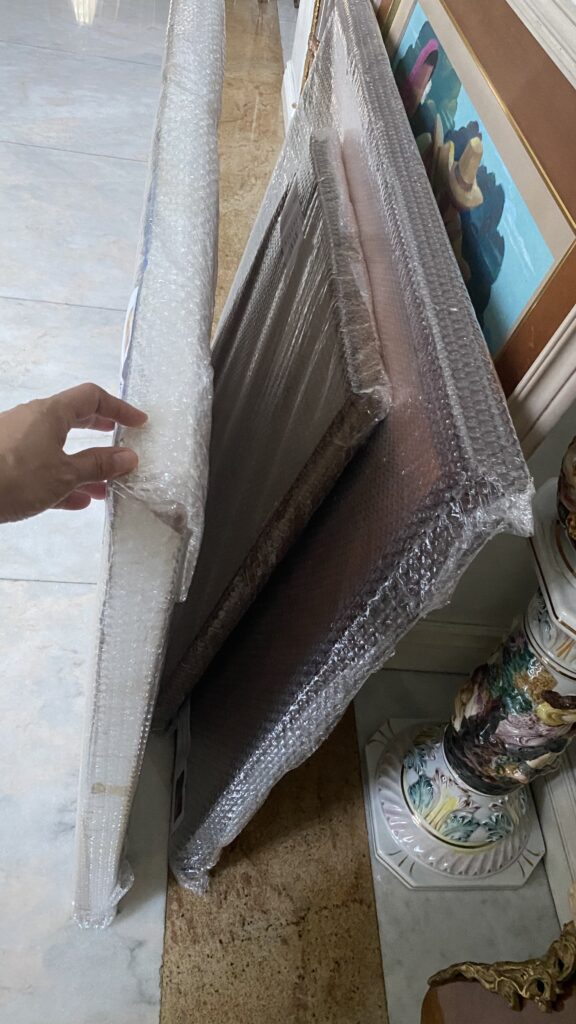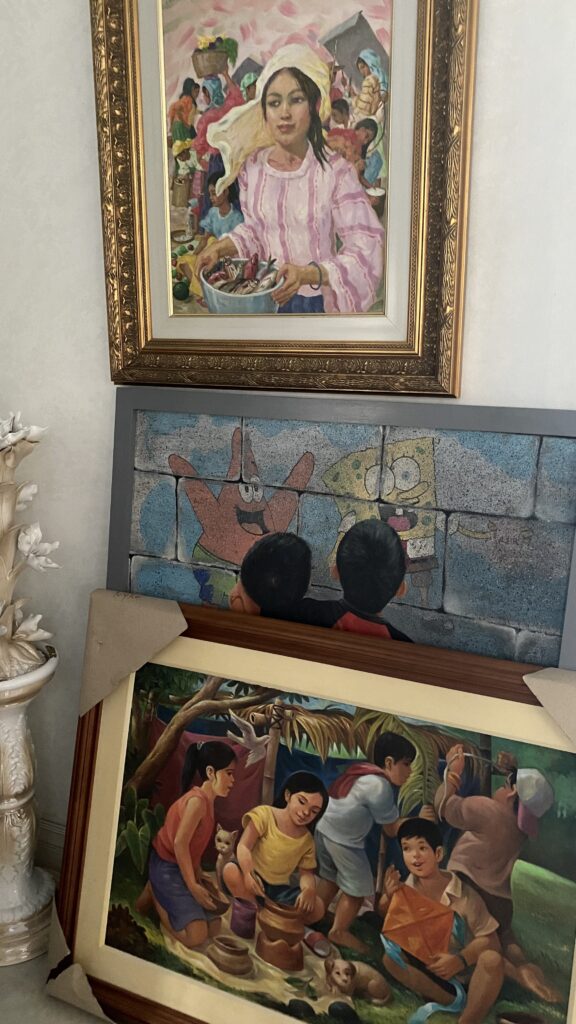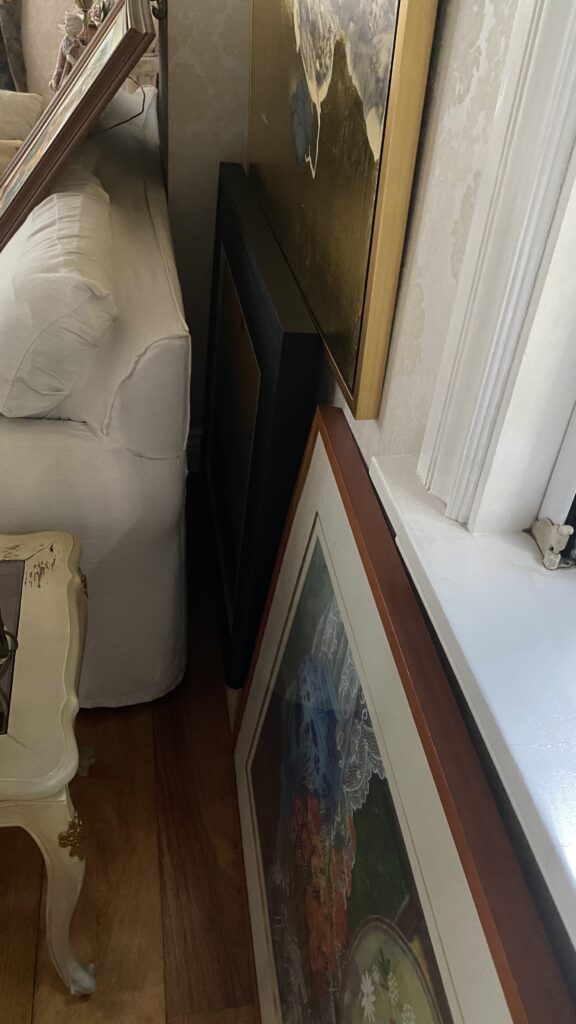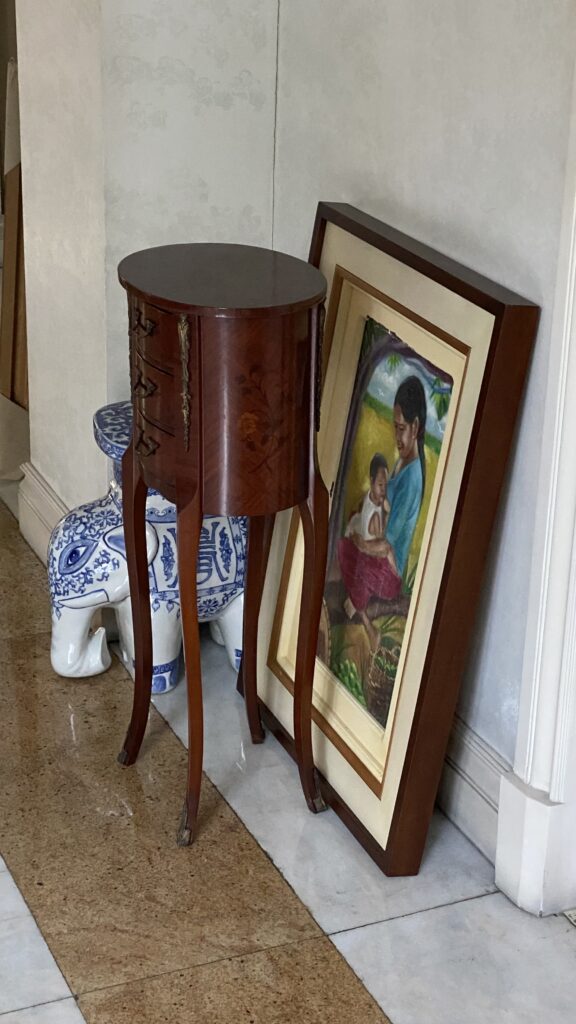 Some are standing behind the sofas, tables, in the toilets, kung saan-saan.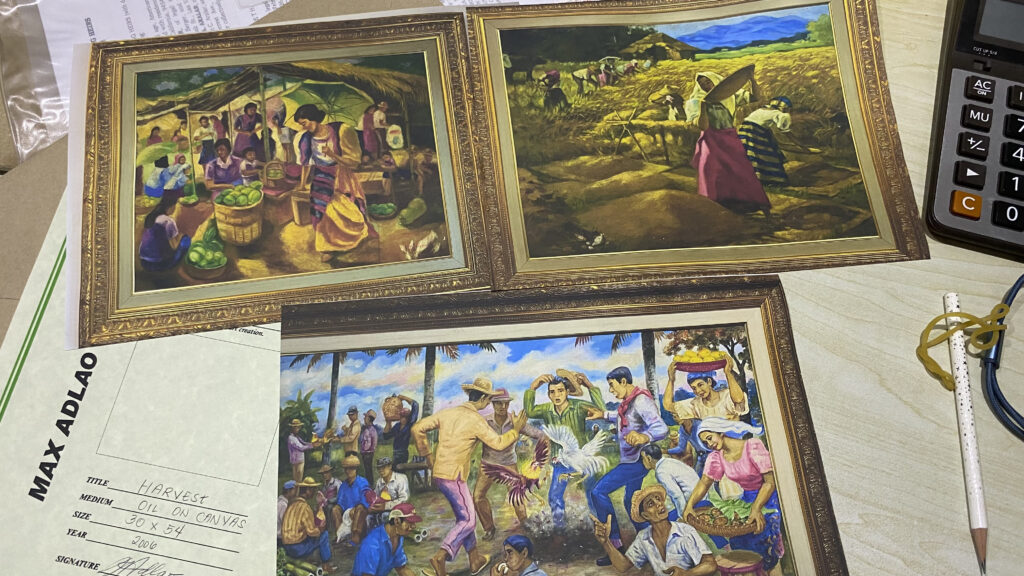 Eto ang natira na lang frame, nawala ang painting. I can't remember what's in here and what the heck happened. Bakit nawala? Omg hindi ko maalala. Meron kaya kumuha?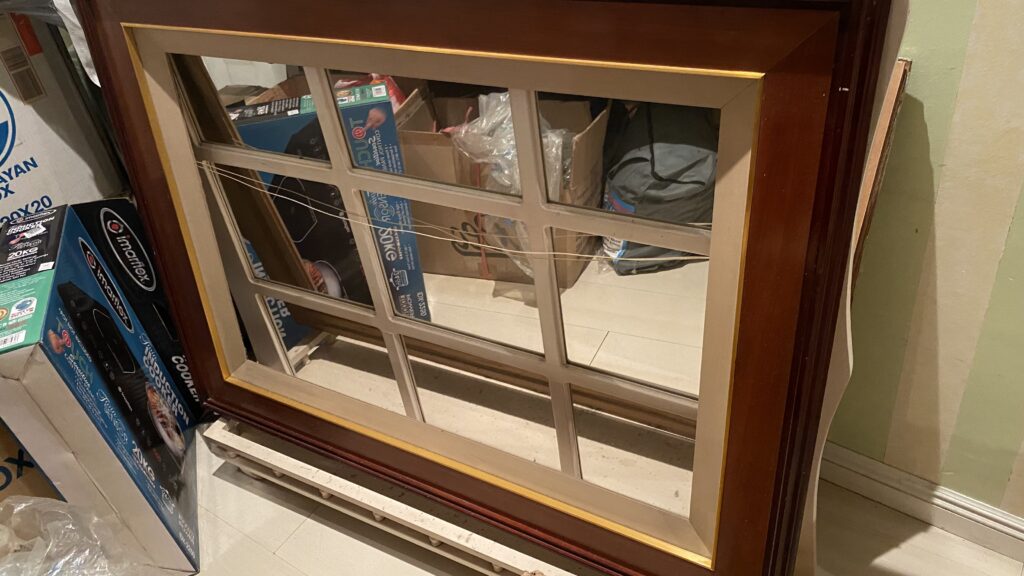 I have a small Mother and Child in pastel which I bought for around P30,000 from an art gallery along Katipunan maybe 27+ years ago. I was shocked to learn of its current market value when I visited an art gallery in Shangri-la Mall three weeks ago.
It's been hanging on top of our headboard for years but I recently removed it to clean the wall.
I temporarily placed it on the floor. When Edmund saw it, he said
E—- "ihian yan ni Stitch, tapos ang Joya mo."