The Passion Play is divided into two parts. Sequence one runs for 2.5 hours and Sequence Two is another 2.5 hours. There's a 3-hour break in between to give time for the audience to rest, eat, and shop for souvenirs.
As for our group, we all went back to the hotel to rest, freshen up, and have an early dinner before going back to the Passion Theater for Sequence two.
We had pancake soup.  It was a bit tasty.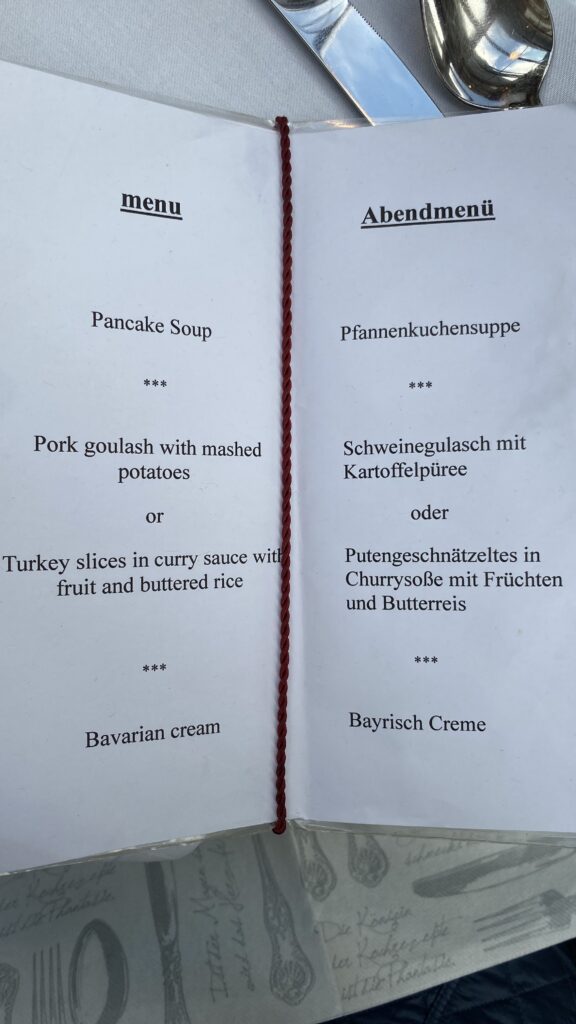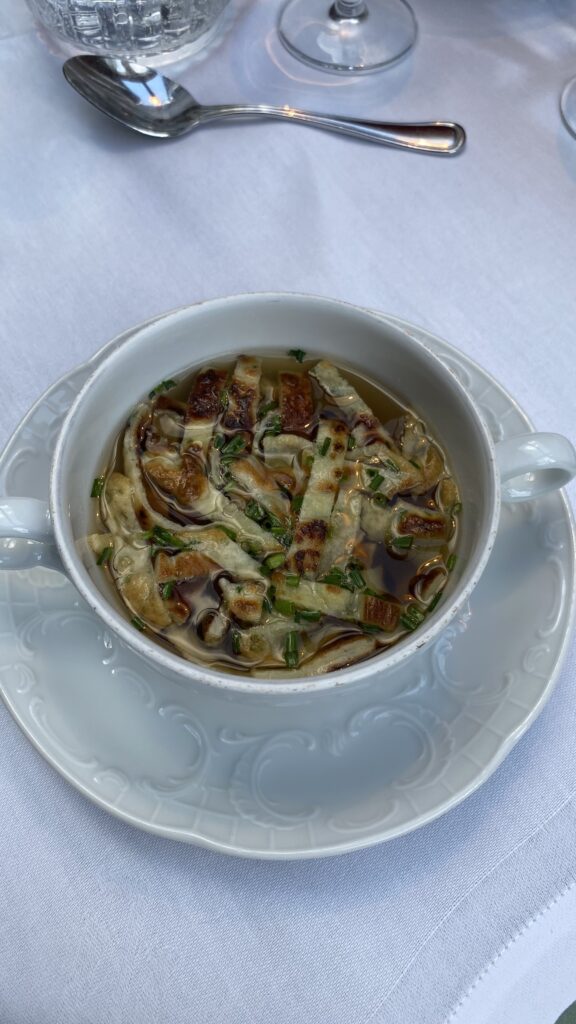 Pork goulash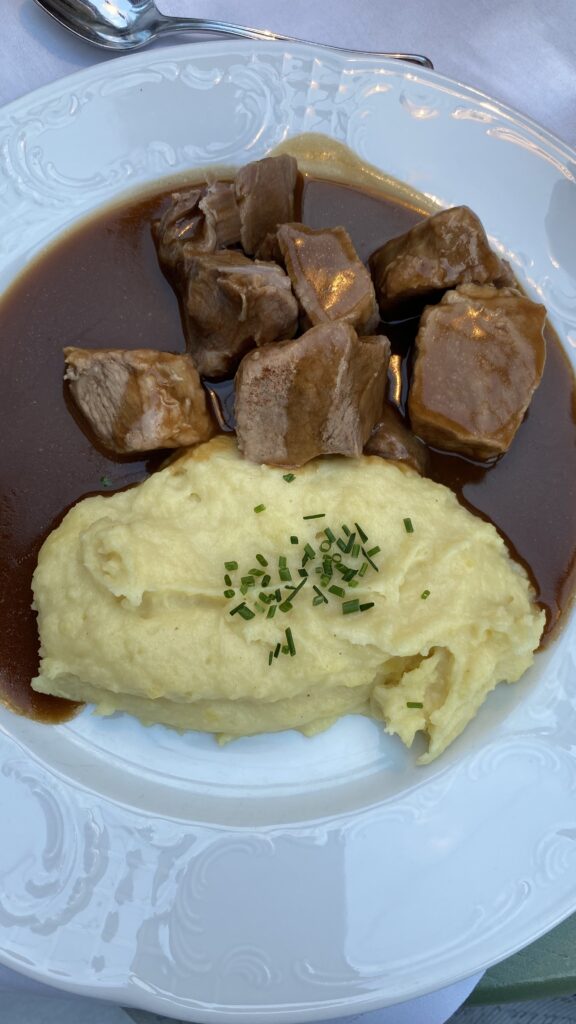 Our dessert was Raspberry with Bavarian Creme