May 6, 2021, 12:37 pm
We got our vaccines at Walmart. Since we were there already we went grocery shopping right after. My husband told me a few days later that Dr. Fauchi (or was it CDC?) advised that if you were coming from abroad, you should self-quarantine for 4 days to make sure you're free of covid. Para hindi ka makahawa. We went out in less than 24 hours. Oops sorry.
My favorite tiny alcohol spray bottle is now empty.  I failed to refill it.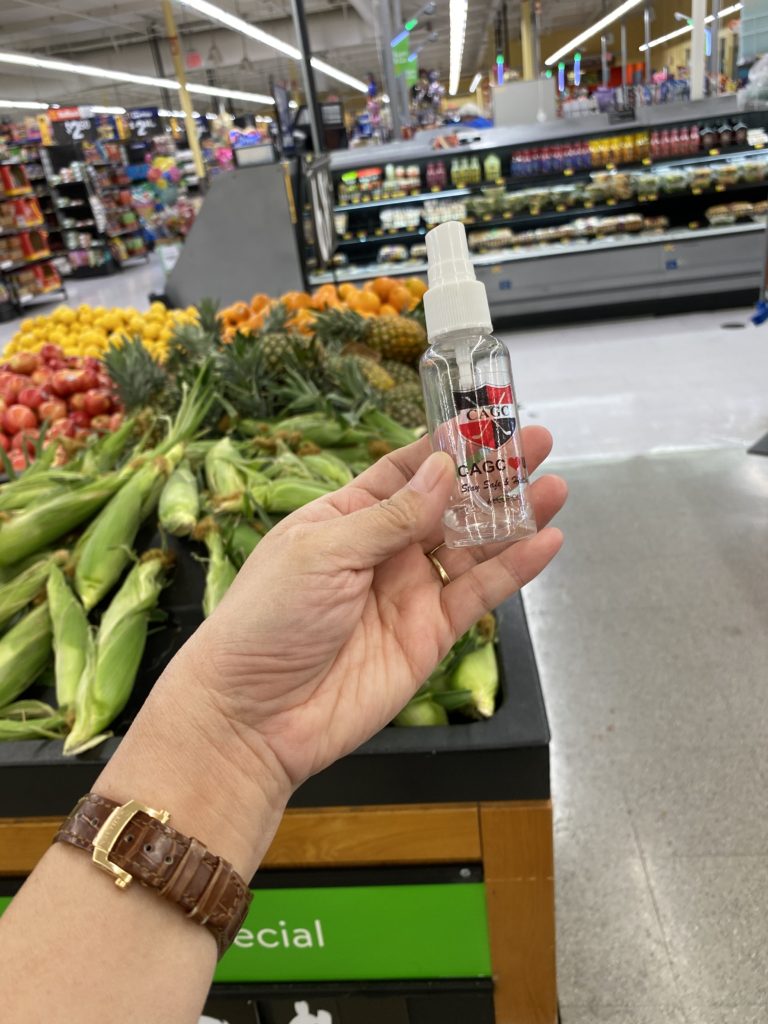 I need one piece of onion. I hope this is not imported from China.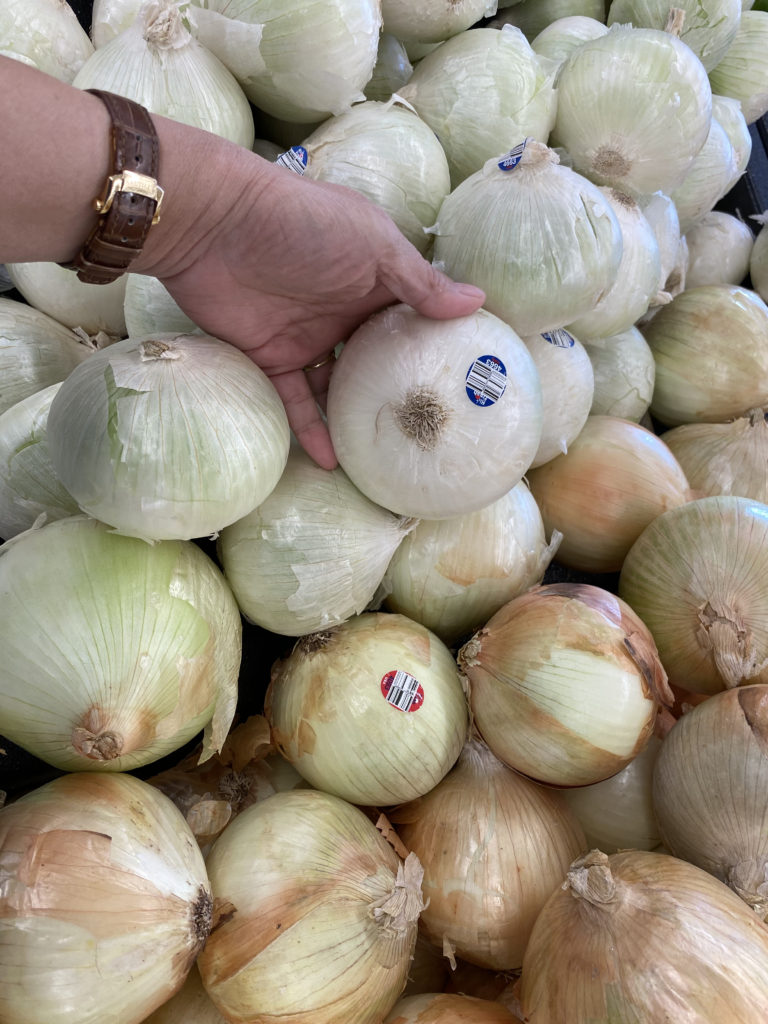 I always buy a pack of salad when I go to the grocery. Sometimes we don't get to eat it, nalalanta na agad.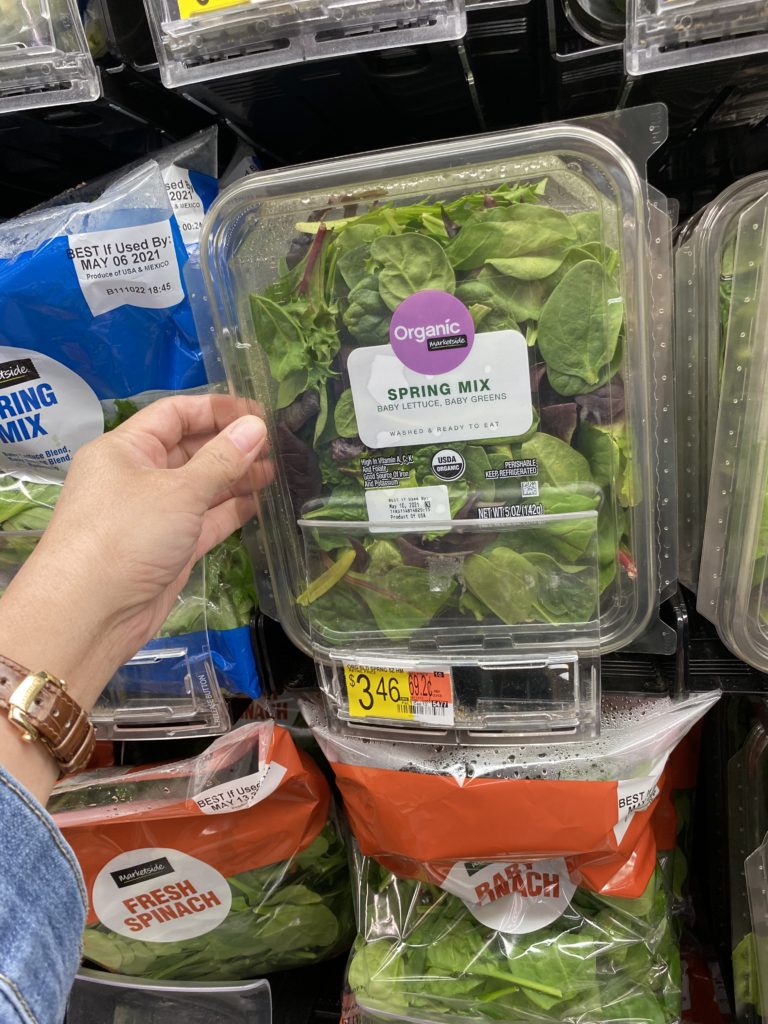 Grocery shopping in America is pasyal-pasyal to us. I am no longer the one assigned to shop for food when in Manila kasi every time nahihilo ako. My husband has taken up this chore instead.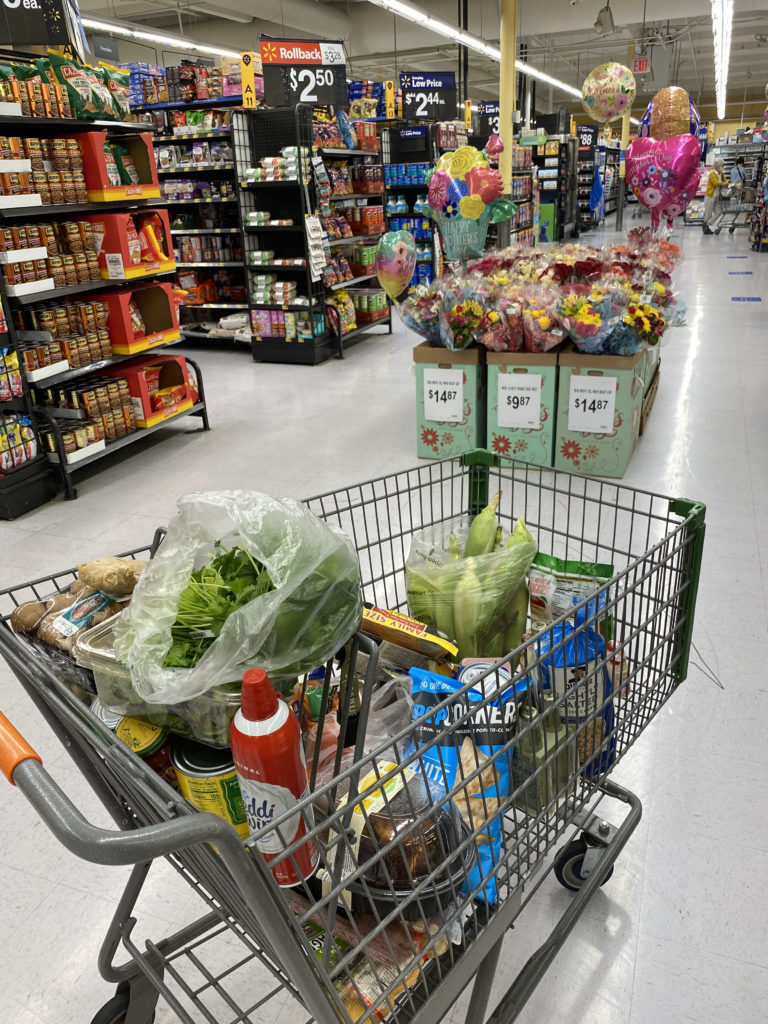 Oyen buys ginger beer when she's here.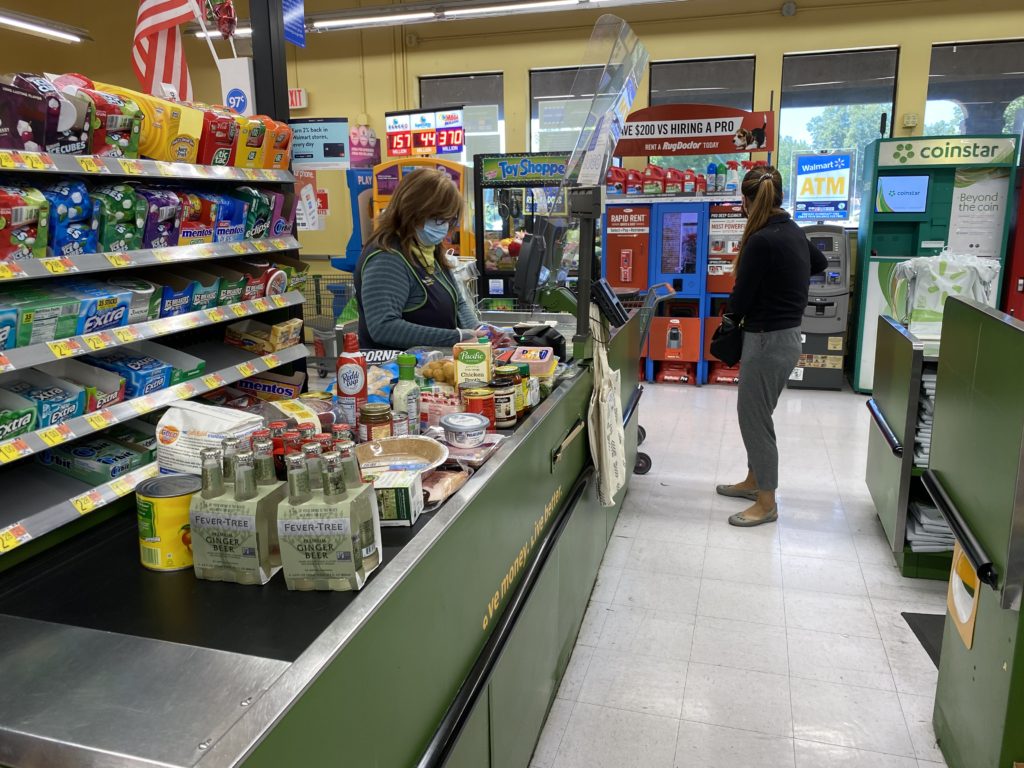 Napadami yata.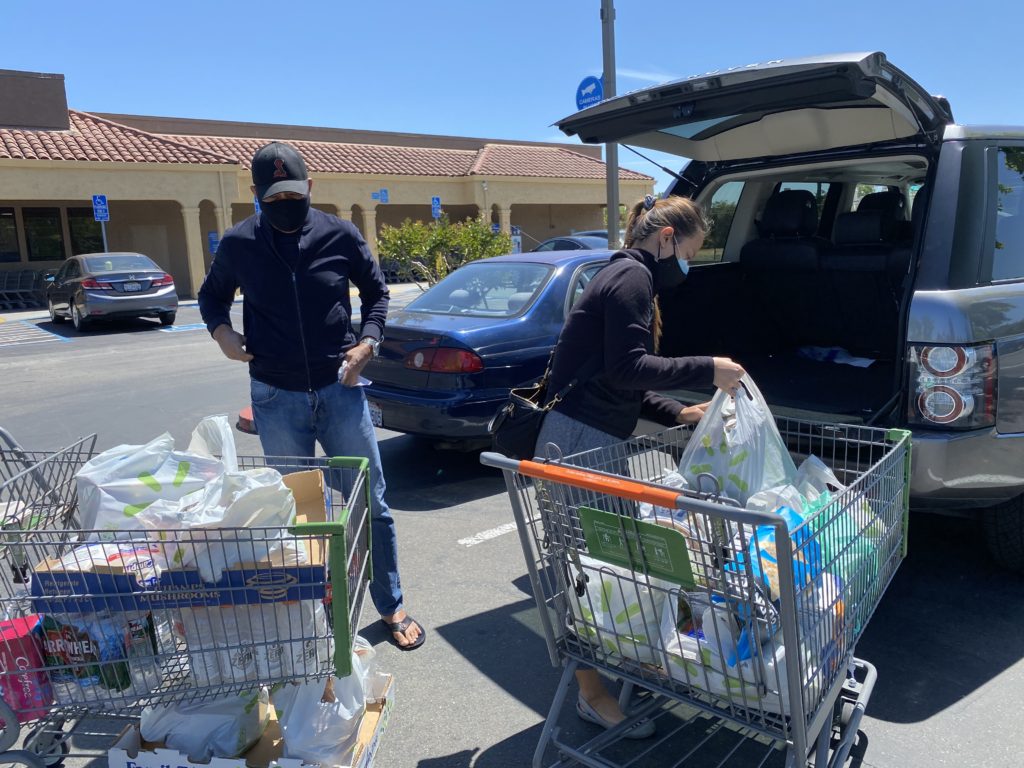 From Walmart, we had Vietnamese food, an everyday favorite of Mister Edmund McGyver Woods.
There was no indoor dining yet at this restaurant but they set up a quaint outdoor dining so it was just fine except that it was chilly.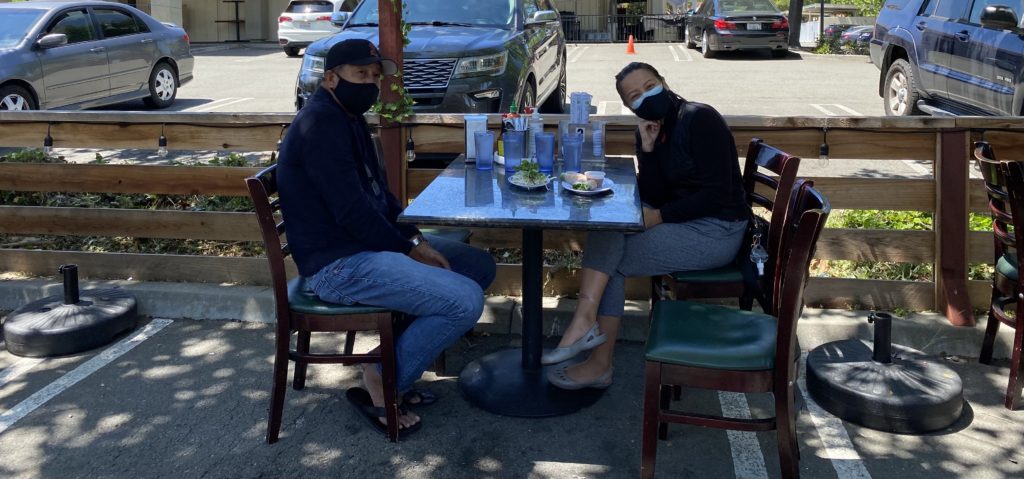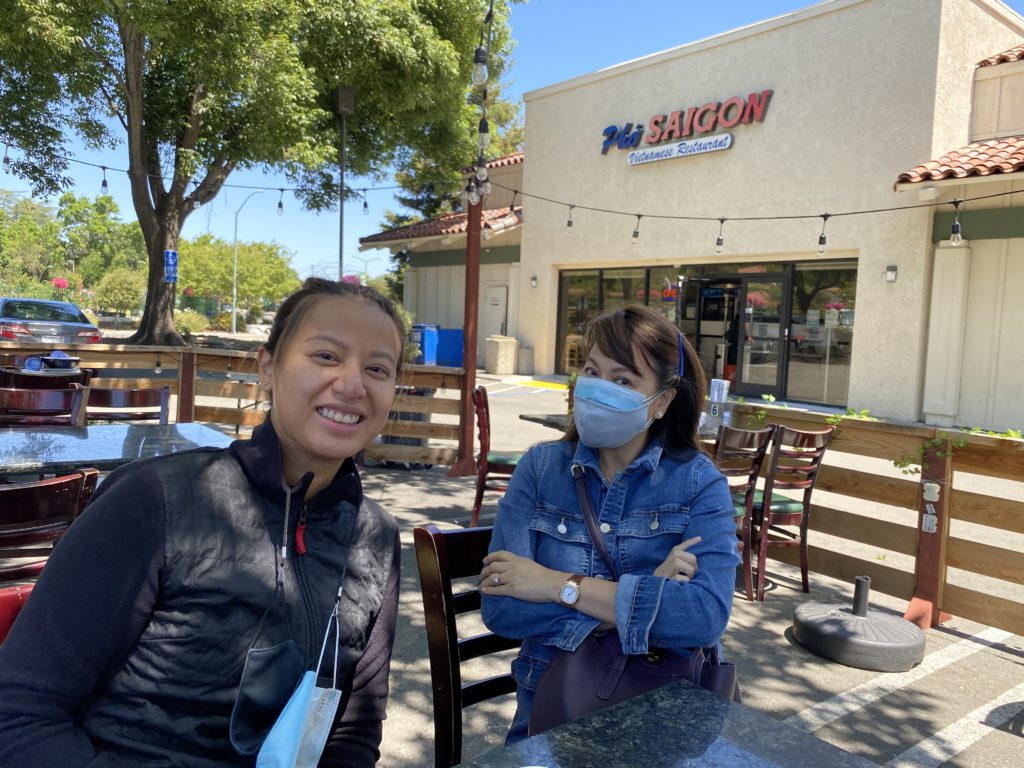 I noticed several Mercedes Benz cabriolets at the parking lot. I suddenly remembered our friend Det mentioned to me before that this was her dream car. She could very well afford to buy three dozens of this car except that it would be challenging to drive this around Manila. Top down cars would be tempting to those riding on buses. Baka tapunan ng basura from the bus windows. And the alikabok! Hindi pwede ito sa Metro Manila because of the pollution. And sira ang beauty ni Det, sobrang humid, pawis-pawis ang beauty nya. This car is best driven here in the beautiful California. She'll enjoy driving around most especially during springtime and summer too.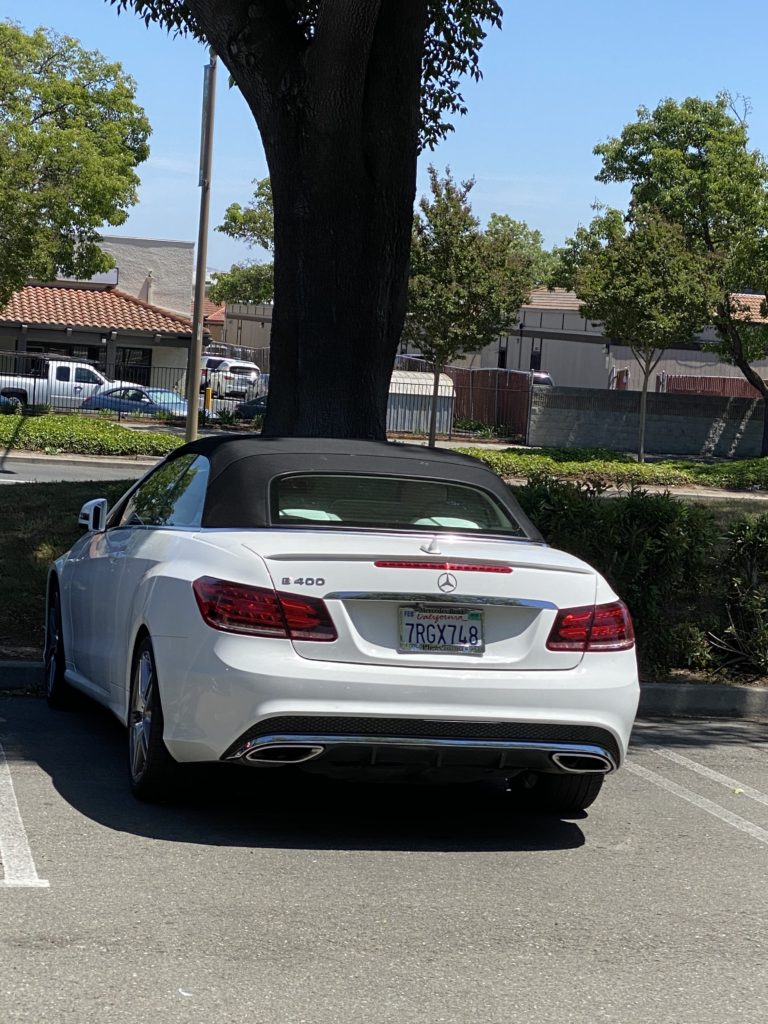 A cabriolet is a car with a soft roof that folds down. It can be driven even without roof. It's also called convertibles, top-down, cabrio, drophead coupe, etc.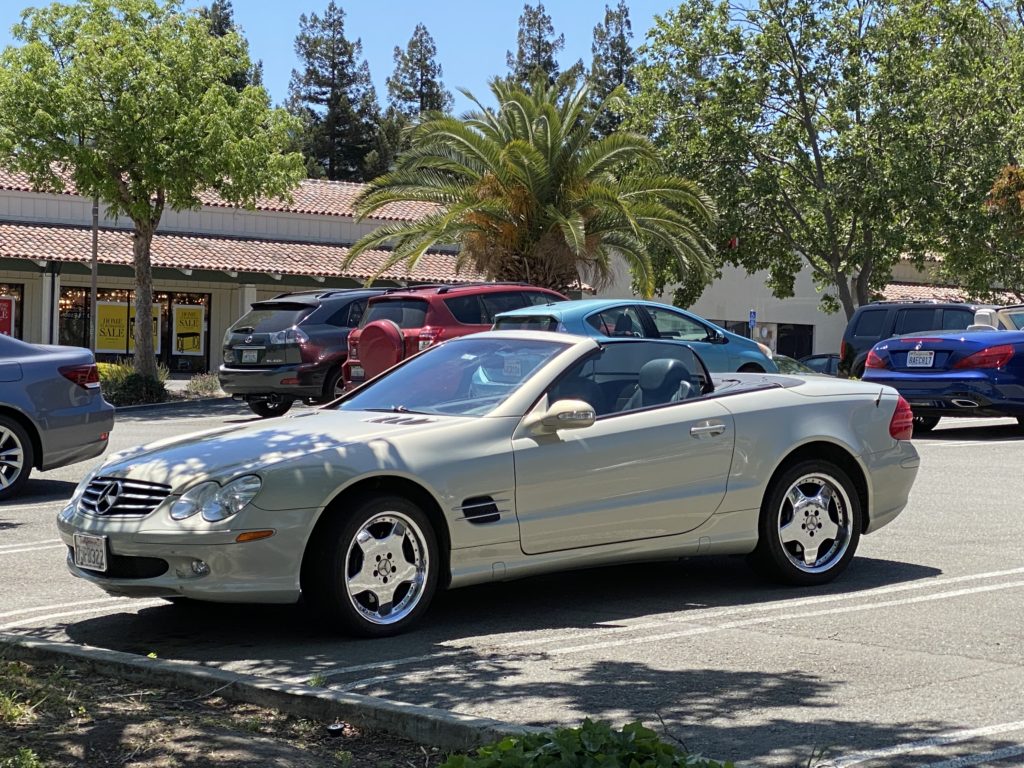 I hope the owners of these Mercedes Benz cars don't get mad at me for posting pictures of their sexy vehicles.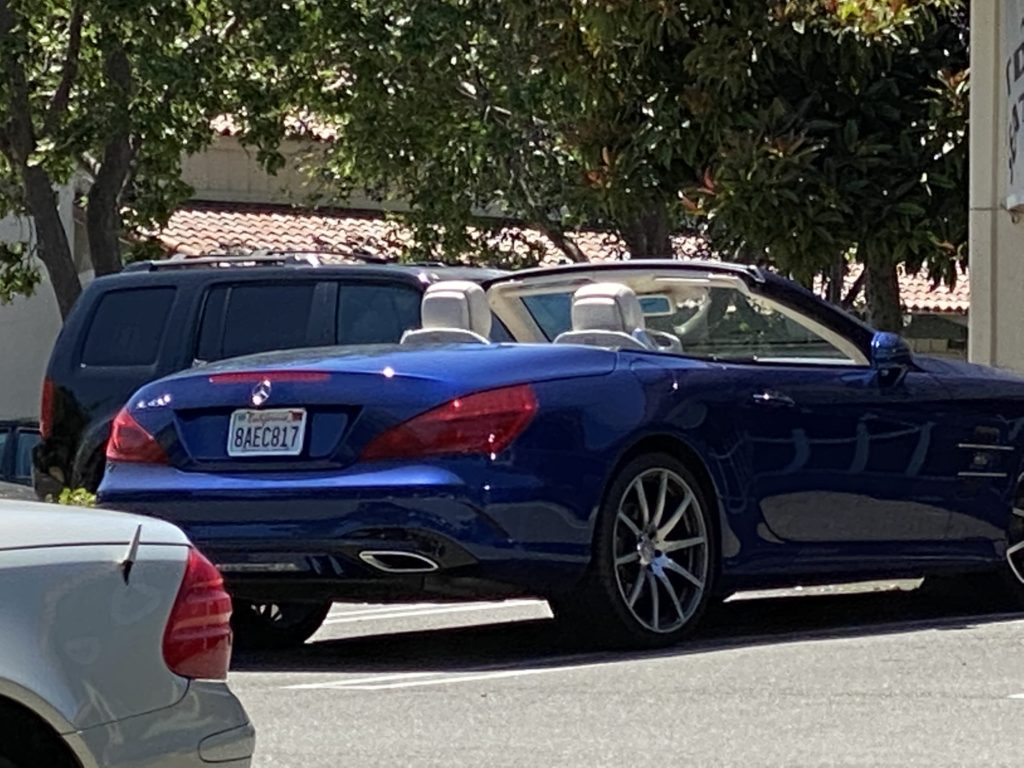 Ever since my kids introduced me to this Starbucks Mango Dragonfruit drink, I got hooked. But I only get to enjoy this when I am visiting the US. We don't have this drink in Manila. Secret, I just like the berries but they don't sell only the berries, I must have the lemonade too. If I could only buy one whole cup of just pure berries…
Haynaku Mochi. Last time I remembered, all the carpets and area rugs here were brand-new. Ngayon, they are yellowish, smelly, and dirty na. I must admit that I'd rather buy new carpets than clean her pee and pooh. So tiring.
We love Mochi still.