My niece's exclusive birthday party on June 5, was conceptualized by her elder sister Kay. With only 12 guests all first cousins, Kay's styling of the dining area and buffet table was so charming. Me and Edmund were amazed at her natural artistic talent.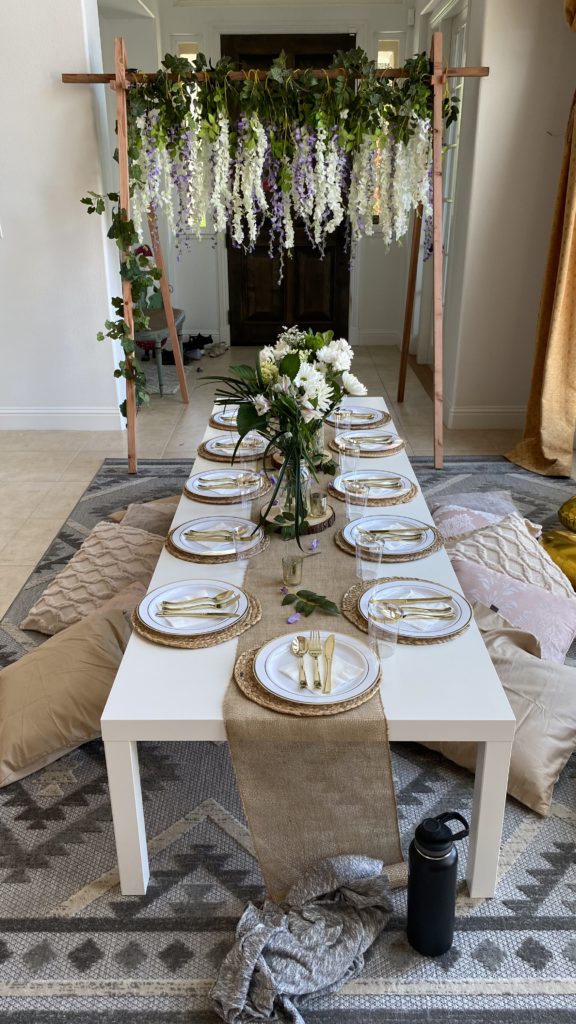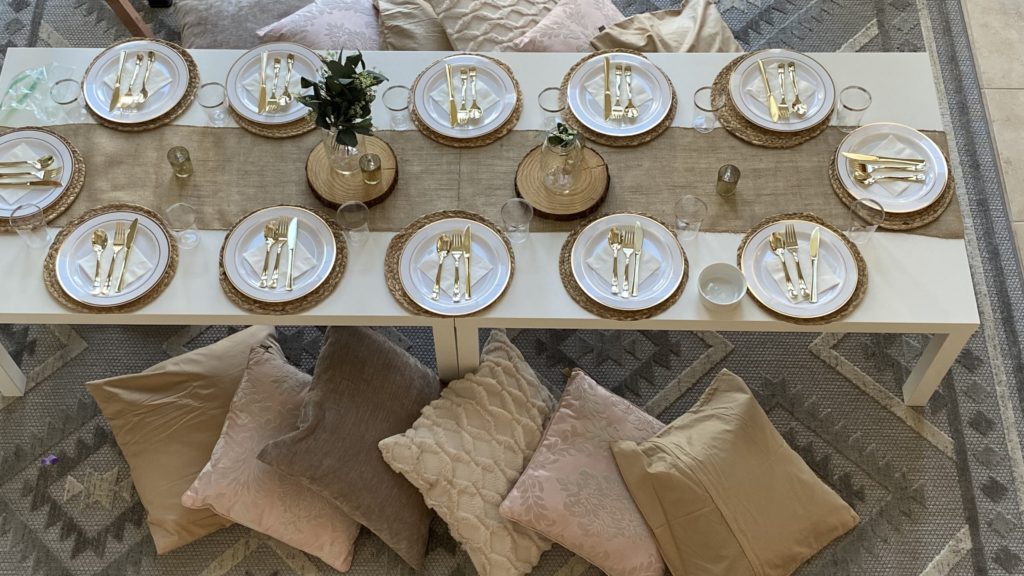 The birthday girl still looks 16.

Tin has just relocated to Northern California after at least 7 years of studying and living in Southern California.   She is a software engineer.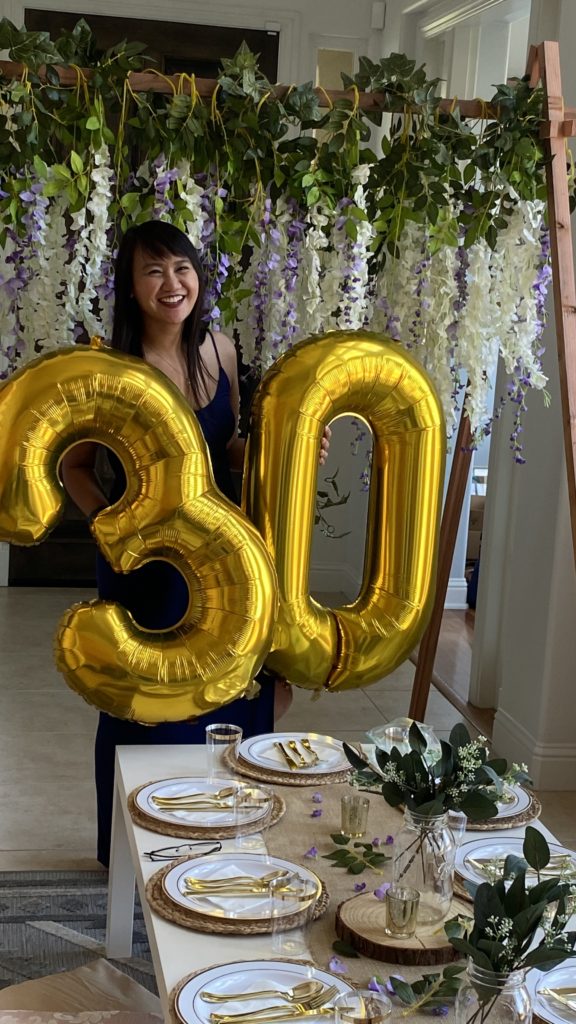 Her mom prepared / ordered the food, while Oyen ordered the crepe cake.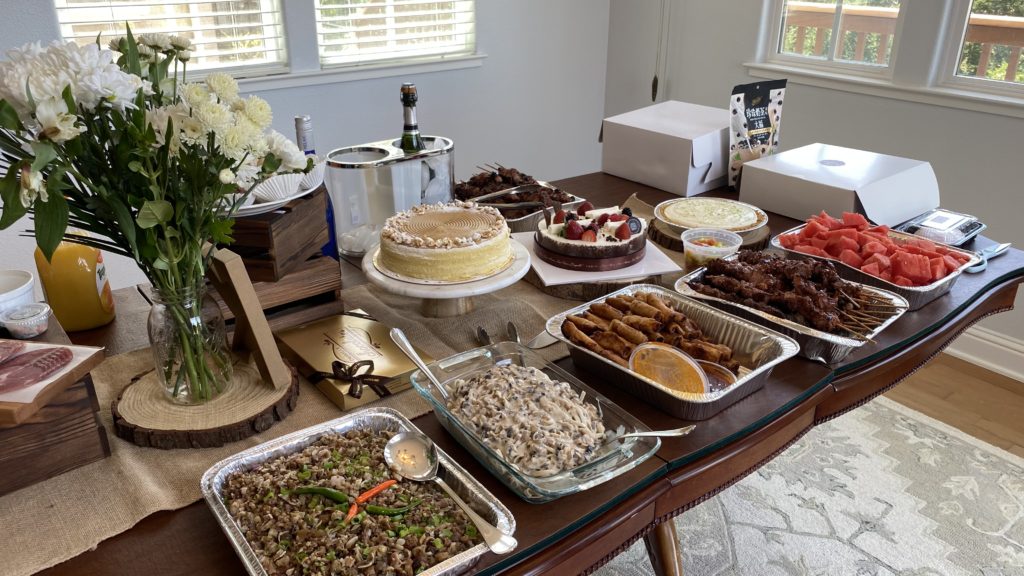 Syempre pa merong turon. The parents drove for an hour going and 40 minutes coming back just to pick this box of turon from a Filipina who makes and sells them. Okay naman ang lasa pero hinahanap ko yung langka eh wala pala. Mahirap ang langka dito sa America.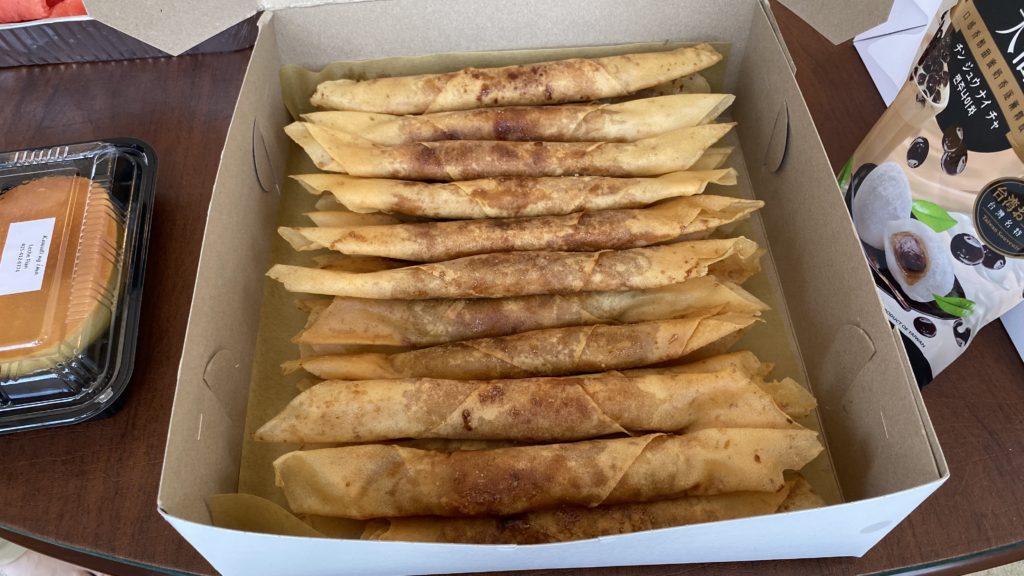 The way this looks we know already that the person carrying the box must have tripped, or the car made a sudden stop. Di bale, no one would complain, this is just a family affair.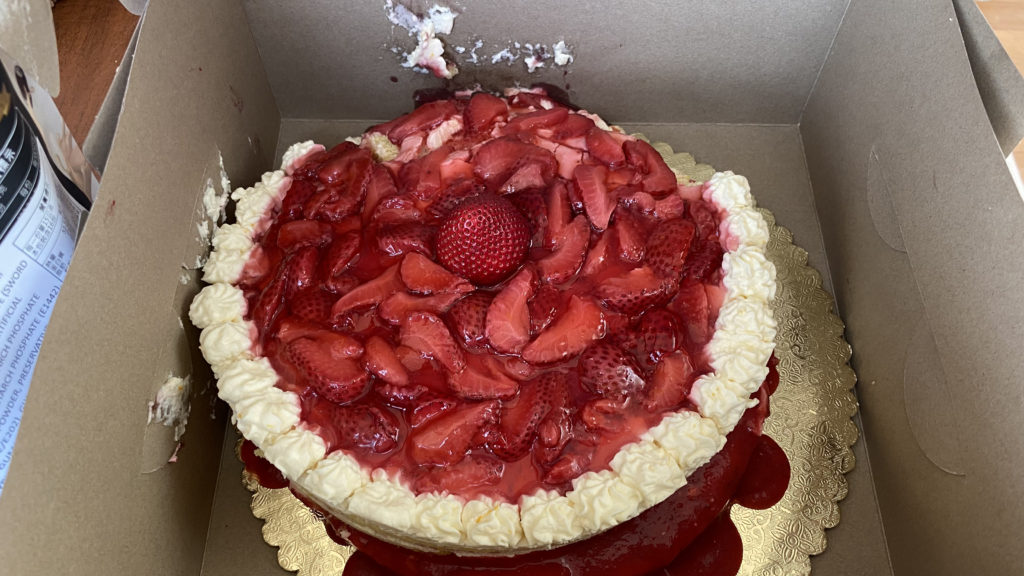 Oyen also baked the ley lime pie for her dear cousin,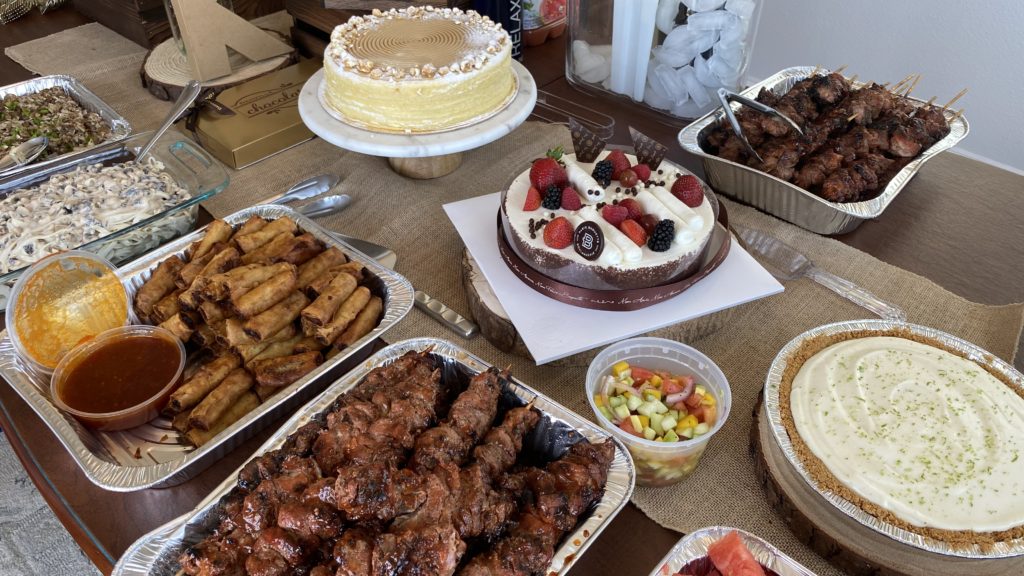 It was so sweet watching the cousins set up the table trying to make it pretty.  Wala naman ibang bisita, sila-sila lang din ang kakain.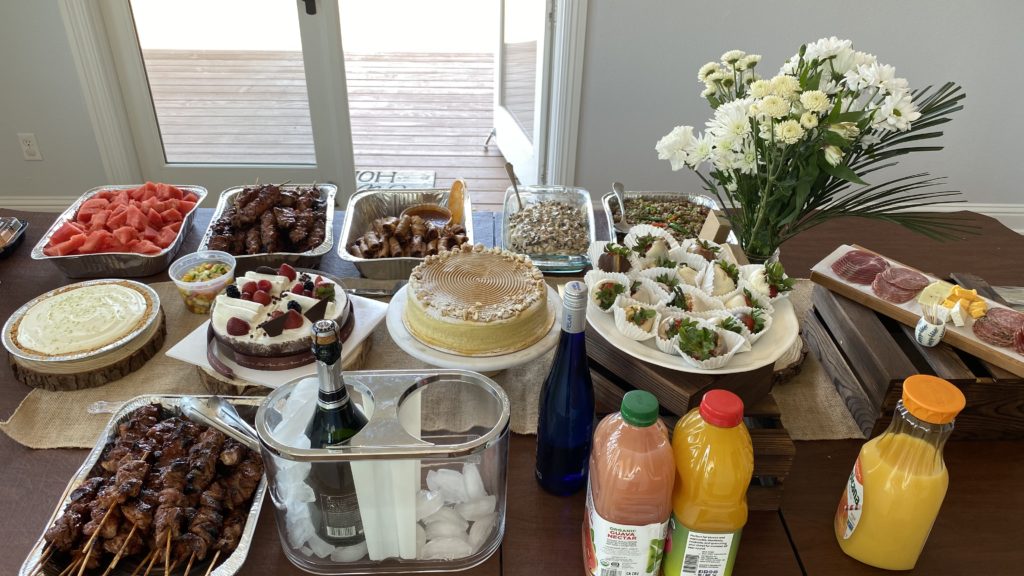 Some of the salami and cheeses were from my sister in law Dimple.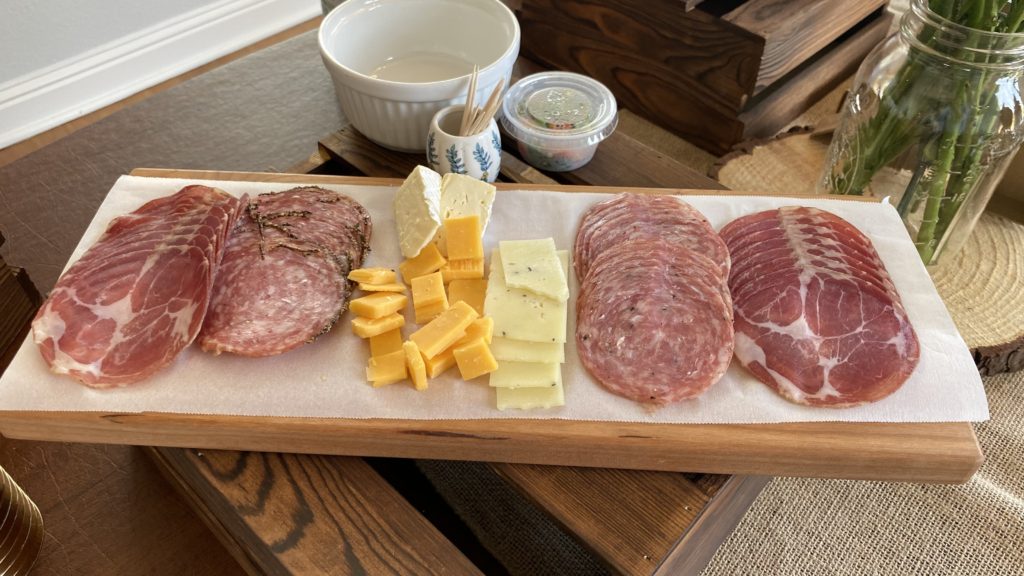 They prepared food for a lot of people but they were only 10 or 11.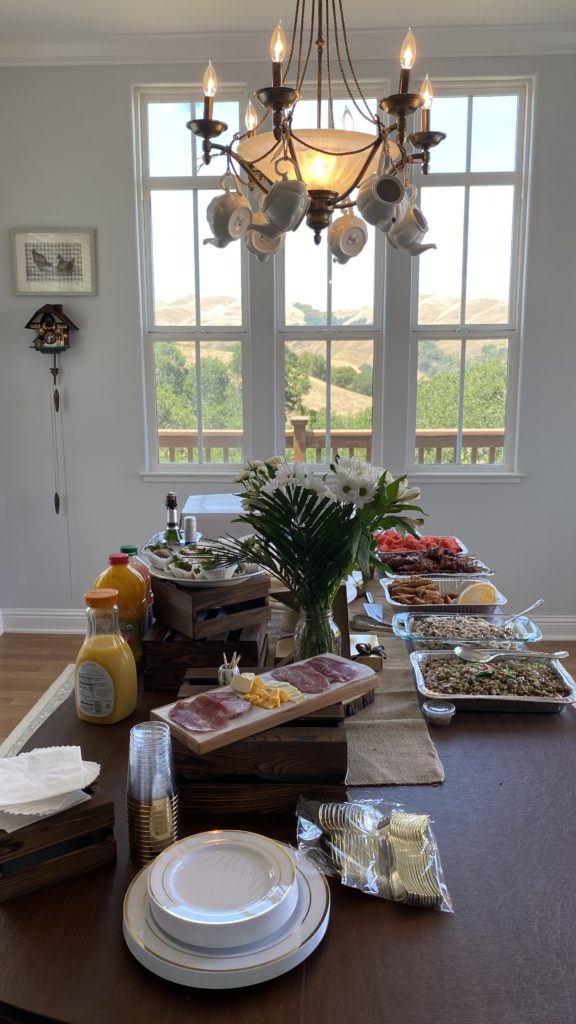 They call their group "management" and  I have no idea why.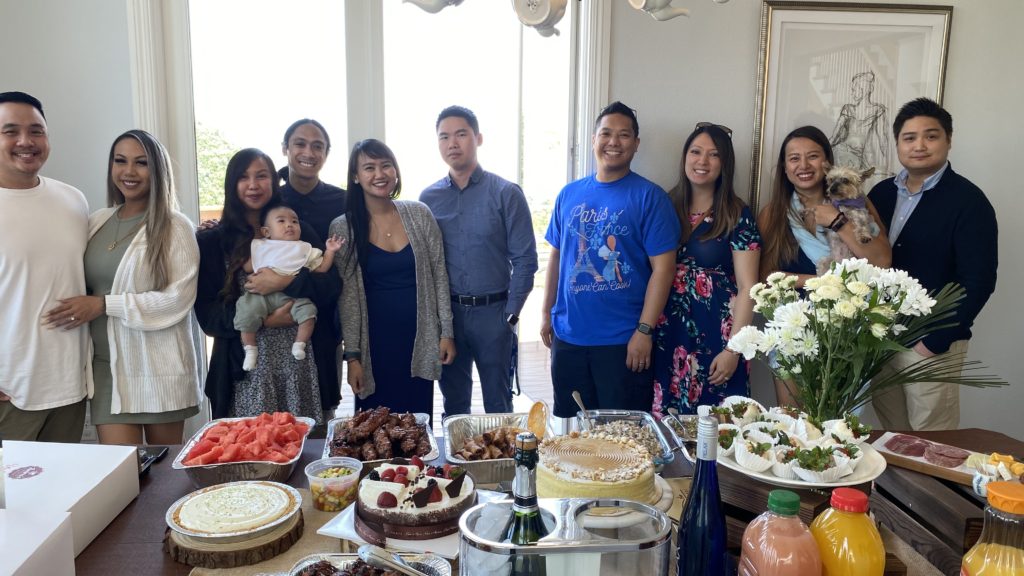 When I think of my nieces,  I still think of them as the little ones that's why I still call them by their baby names.  Kaykay, Tintin, Bingbing.   And even with Kuya Junior's sons,  I still can't believe that they are now in their early 50s.  I still call them Junjun, Doick, Nengneng.  We like nicknames that repeat the syllables.  I like calling Mochi– Mochichi instead.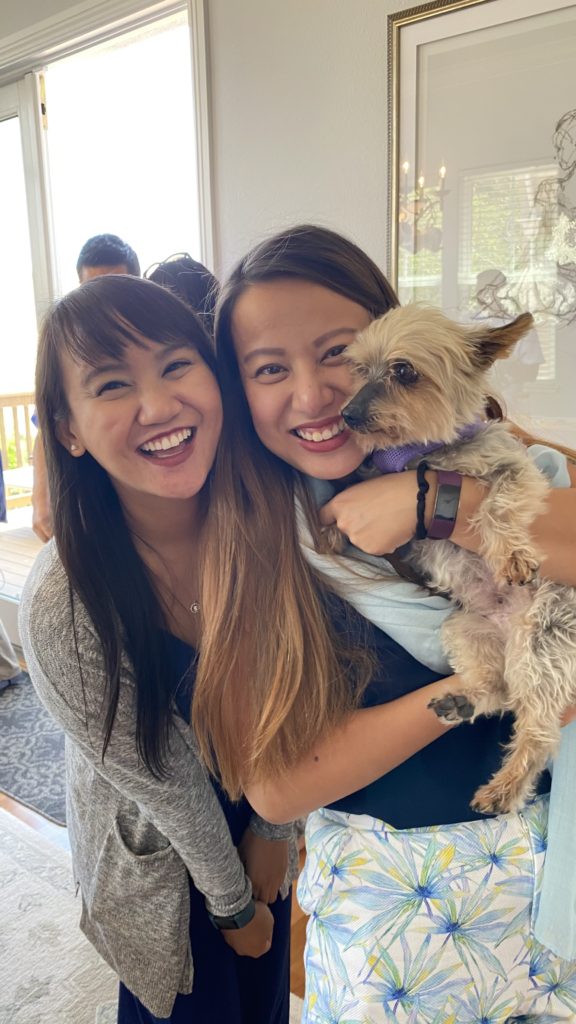 Delicious but a little sweet, of course, otherwise it's not going to be called a dessert. People my age find every dessert sweeter than before.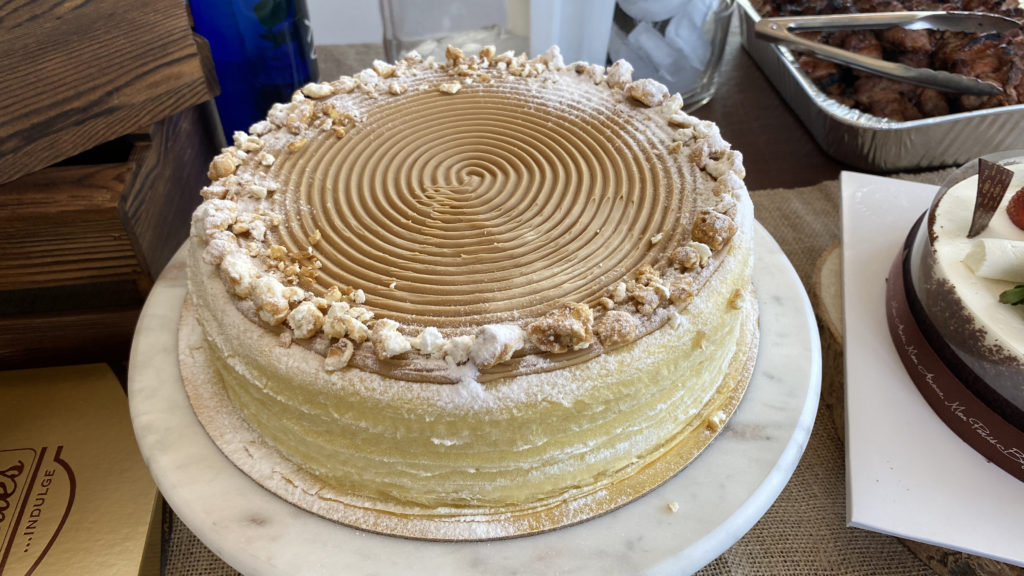 The growing family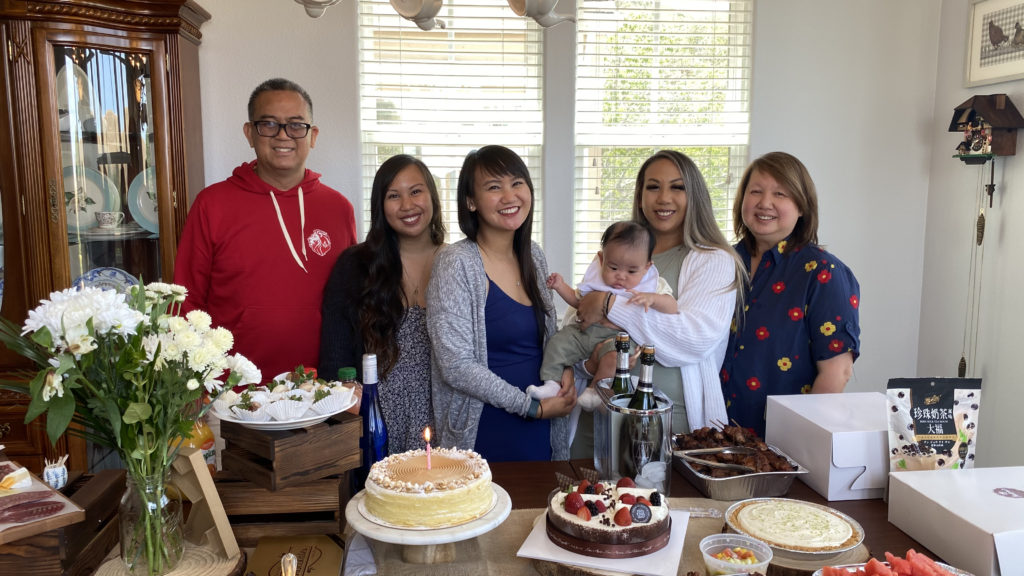 With the first boy in their brood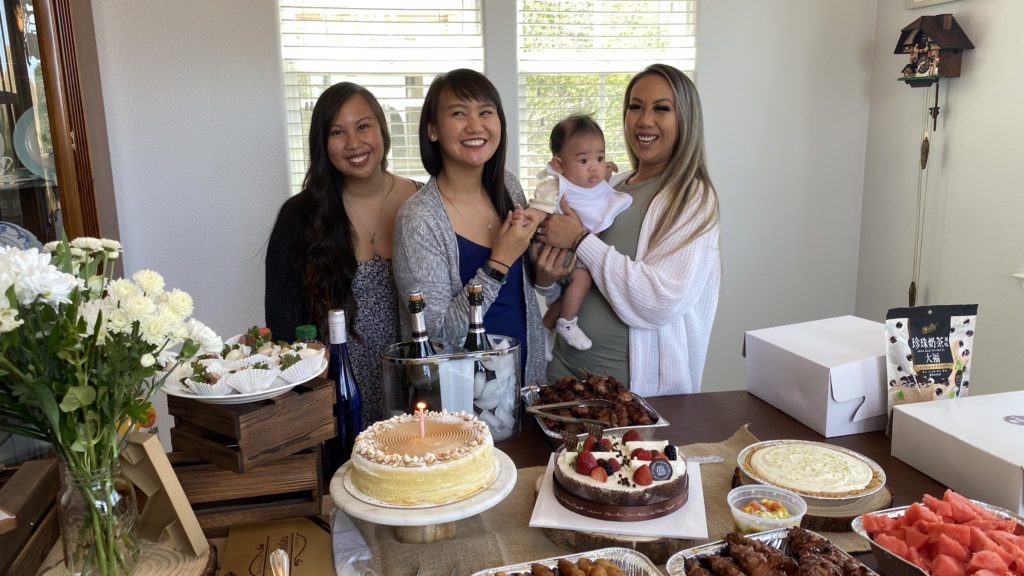 Another baby would be added to the Tans come this November.  Jenny (far left) is expecting a baby girl.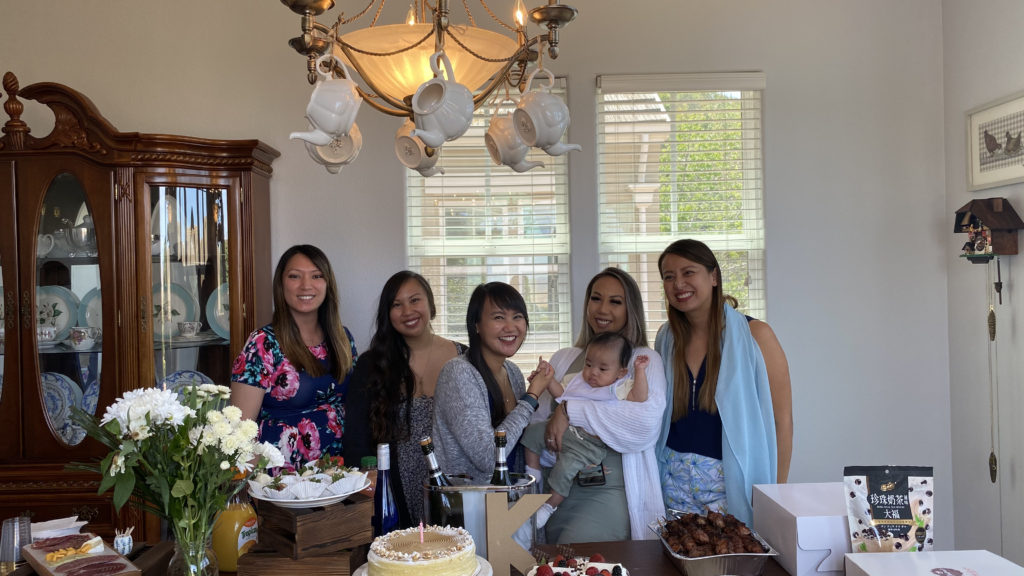 I forgot who brought this Jenny or Kay.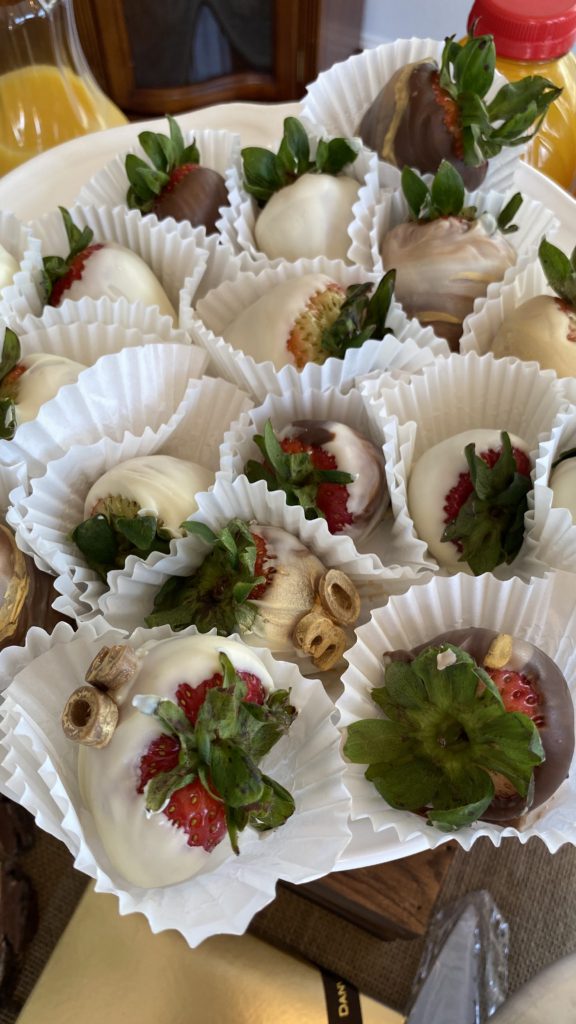 Young people can stand sitting on the floor for many hours.  When I sit on the floor even for one minute  I need someone to help me get up or I will crawl till I get to a table, chair, or something I could hold on to till I could lift my body up. And I have to get up slowly, slowly, or else, parang mababakli ang buto ko.  Hay,  uugud-ugod na.