March 15, 2020,  5 PM
The wedding ceremony was simple and  short, 30 minutes the most. I will skip for now the ceremony proper because I still don't have the official photos.  I also need permission from the lovely bride before I could post them on ohmybuhay.
The guests proceeded to the courtyard while the photographers took photos of the newly weds in the other parts of the vineyard.
After the ceremony,  Wilna gave Nyke and the bridesmaids angpao.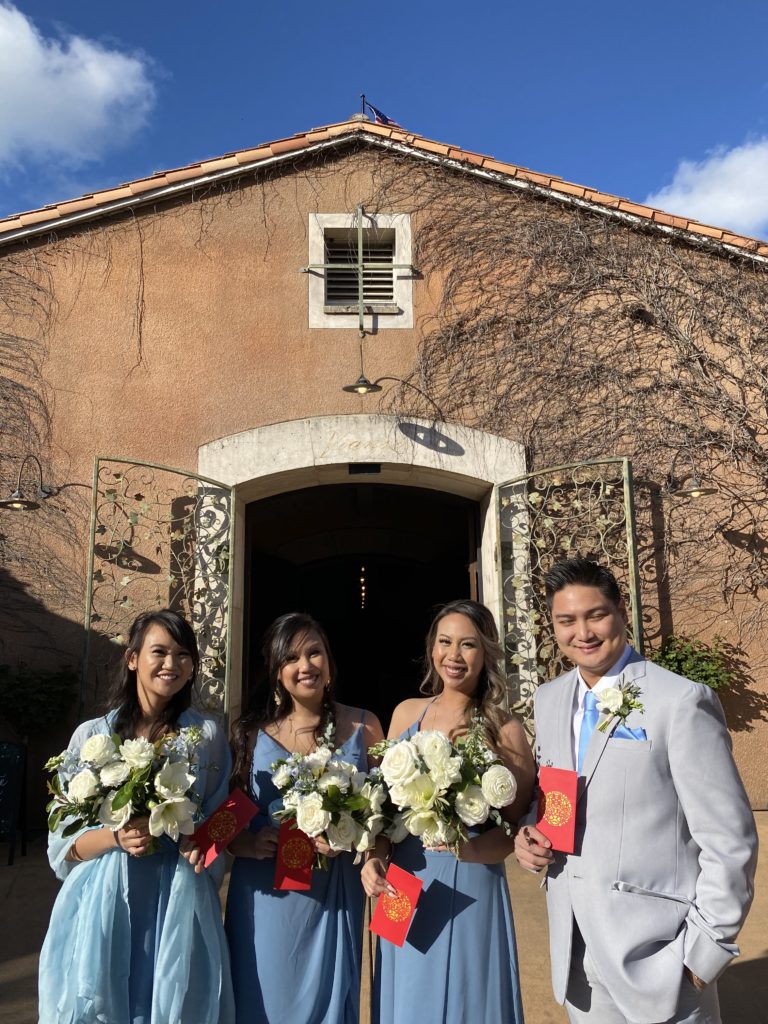 I wanted to drink a glass of fresh minty lemonade pero ubos na, sayang.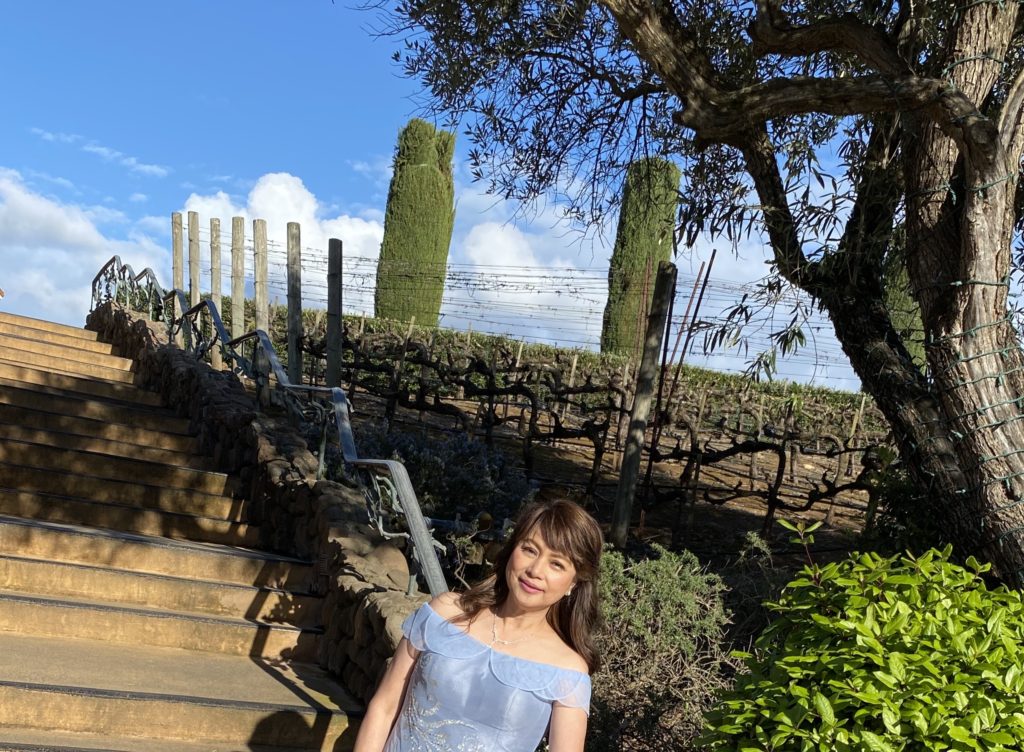 The black clouds disappeared and the sky continued to bathe us in warm sunlight.   We needed an hour more of sunlight and the sky gladly cooperated.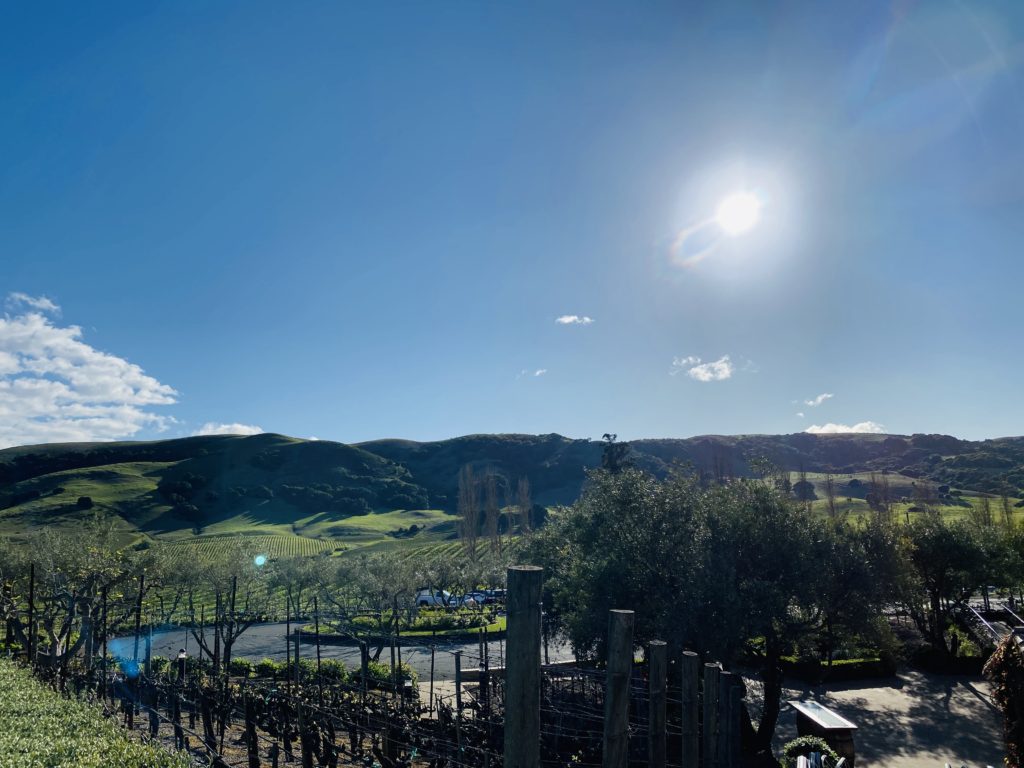 One of the waiters brought us food.    He knew the bridesmaids were hungry.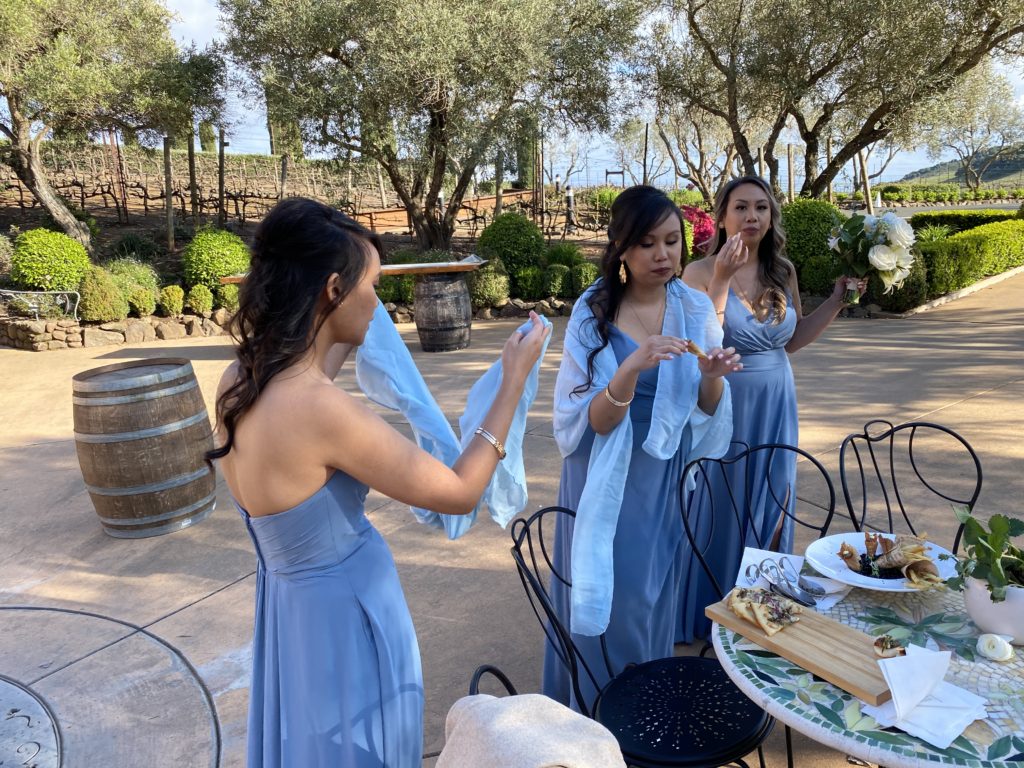 The truffle fries were oh my delicious.  They were cooked on site.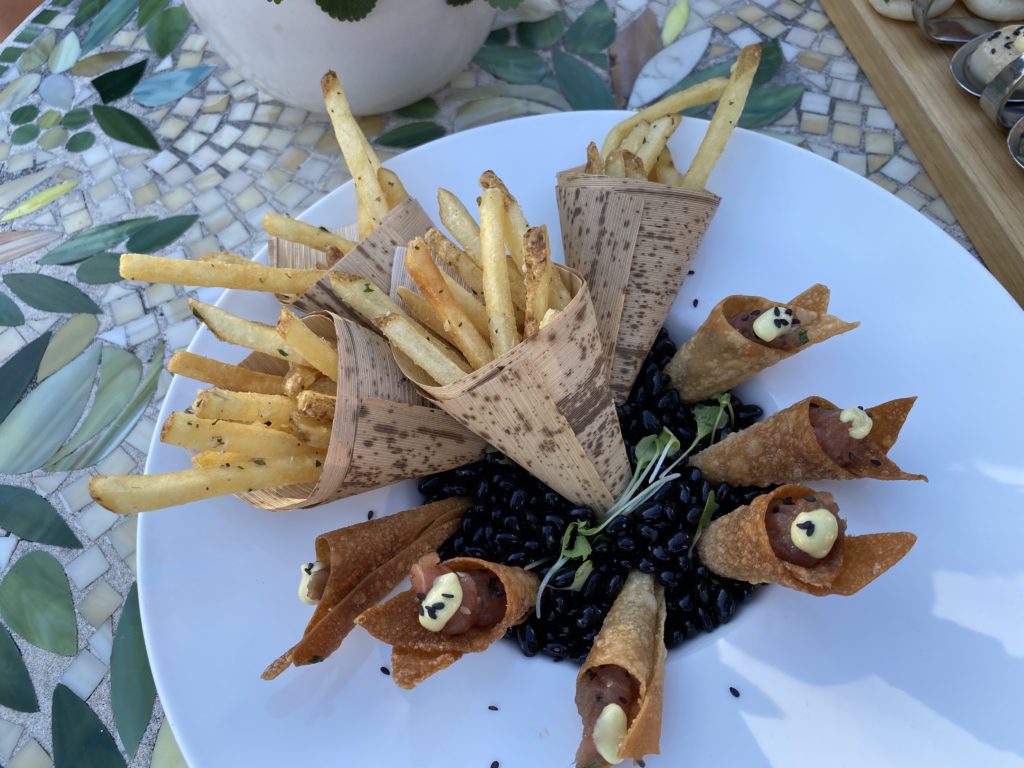 Oyen chose all this food based on what she and we would like.   Her criterion was to serve food that she herself would love to eat.  Kaya eto— pizza, french fries, whole scallops, etc. lahat masarap.  She  also wanted to have a grazing table with  assorted cheeses  buti na lang she didn't.  Guests would be too full to eat dinner.
I tried to control myself from eating too much to leave a space in my stomach for dinner but I still ended up eating a lot of fries.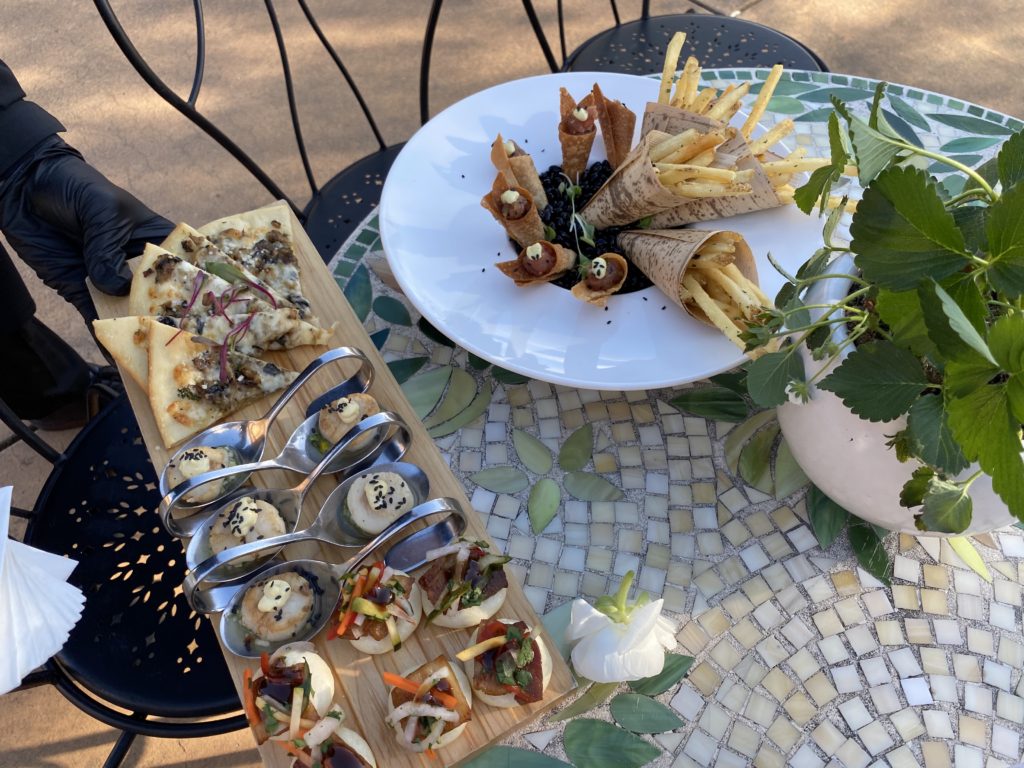 I saw some guests chasing the waiter to get scallops.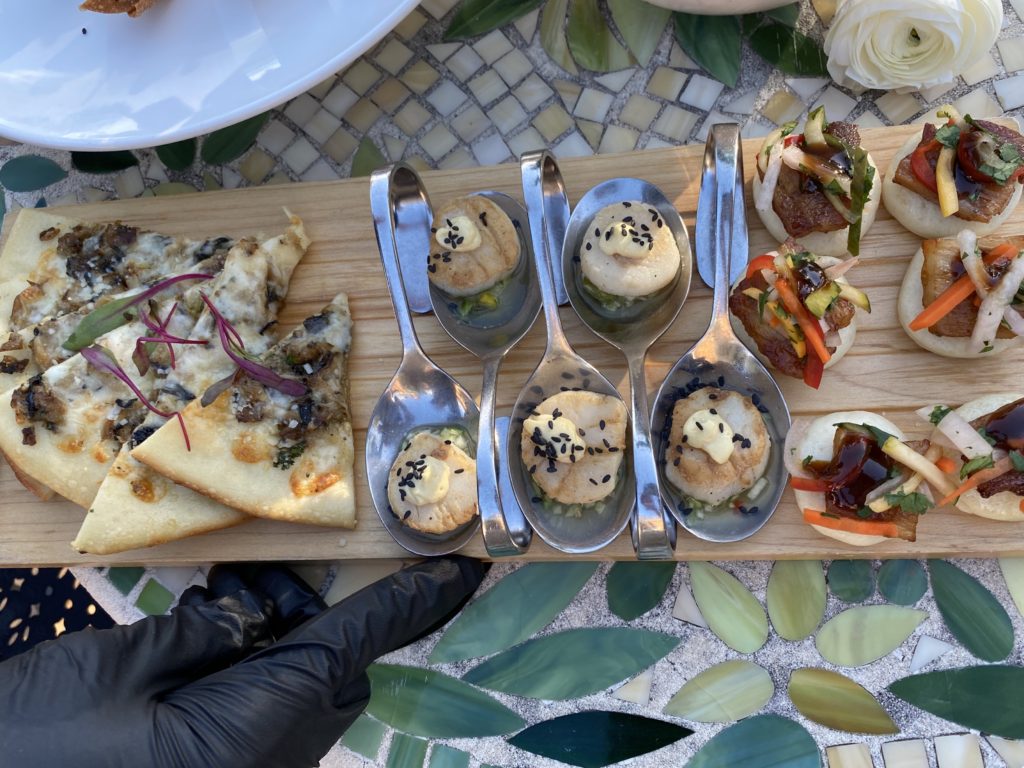 The temperature dropped and I was beginning to feel very cold.   I looked for the wooden crate where the shawls were and grabbed one.  The fabric was sheer but it still helped protect my shoulders from the cold.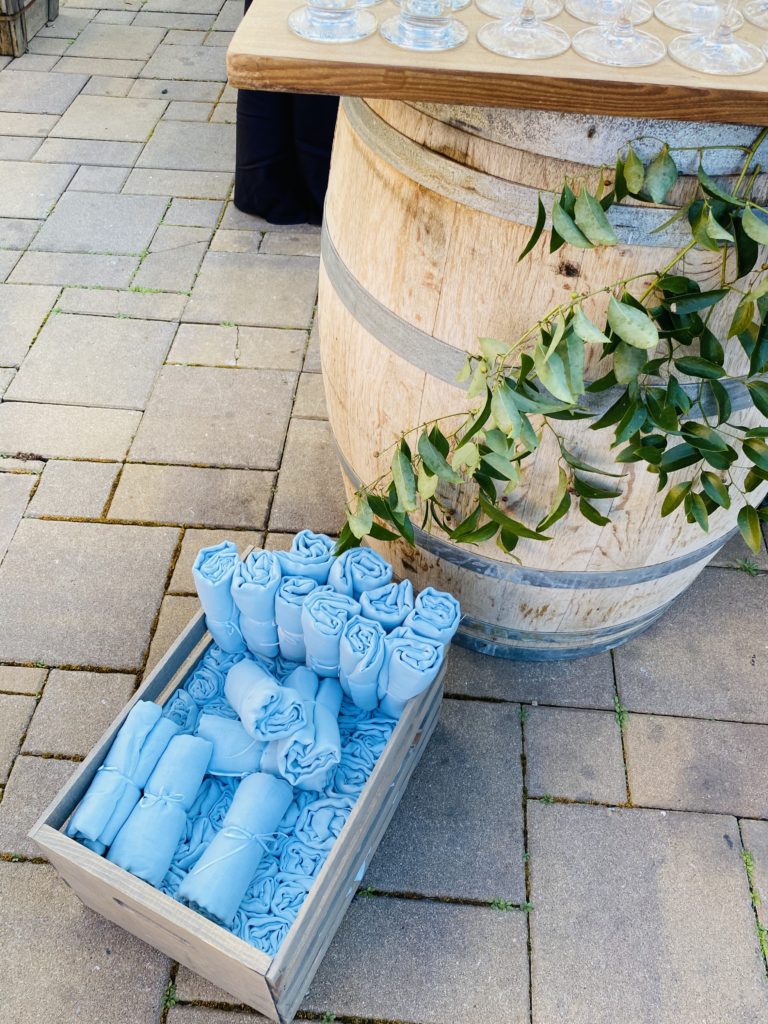 I didn't go around taking pictures of our guests trusting that the hired photographers were doing that.  My regret,  I should've went around taking pictures of everyone.   I wanted to remember each and every face.  We appreciated that they braved the pandemic to be here.